ELKO – What are the most dangerous types of wildlife in Nevada?
According to the Nevada Department of Wildlife, there are more than 4,000 species of mammals in the state. As of 2020, the Nevada Bird Records Committee estimates 490 bird species. There are approximately 52 different types of reptiles and 62 species of fish. Add that to the myriad of insects, arachnids and invertebrates and you have a significant number of wild animals in the desert state.
Combine those with the three million plus human population, and there is an extensive opportunity for wildlife-related conflict, disease and death. With all that potential for interaction, one would think there would be more fatalities, especially in the back country.
As it turns out, the most lethal experience a human being can have with Nevada's wildlife most commonly occurs on the "asphalt" rather than the "outback."
"We have very few deaths because of animals," said Nevada Department of Wildlife Conservation Educator Joe Doucette. "I would say the most common form of death with animals is going to be car/animal collisions. That was one of the big reasons for putting in the overpasses and underpasses on US 93 north of Wells and Interstate 80."
"I would agree with NDOW," said Pete Bagley, Great Basin College biology professor. "Hitting them with your car is probably the most dangerous thing."
A 2018 report put out by the Nevada Department of Transportation stated that "in Nevada each year vehicle collisions with wild and domestic-feral animals result in an average of over 500 reported crashes, cost the Nevada public over $19 million in crash costs, and kill an estimated 5,032 wild animals."
Doucette said in central and southern Nevada there is a big issue with hitting wild horses and burros. In Northern Nevada the problem is mostly with deer and raptors.
"Realize we have had a number of collisions with raptors on the interstate, especially golden eagles," Doucette said. "Golden eagles gorge on carrion on the highway. What happens is that they actually get so full they have a hard time flying. If you see a golden eagle by the road, slow down."
Doucette told a story about a female eagle that collided with a semi-truck a number of years ago. The bird had a lump the size of a baseball but she survived and was released a few months later. The driver of the rig was flustered but unharmed.
Mountain lions
Many people think mountain lions are among the most dangerous animals in Nevada. However, mountain lion attacks are extremely rare, according to Doucette. Typically, if any problems occur with a lion they are in more urban areas where population is encroaching on their territory.
"I am not aware of any deaths," Doucette said. "We have had incidences where livestock have been killed. We had a mountain lion three or four years ago in Spring Creek in a garage. We had one by the colony about 10 years ago."
If a person does come across a mountain lion, Doucette said to use common sense. Never run, as that may trigger the predator instinct. Also, never look the animal in the eyes, an act which might be perceived as aggressive.
"Make yourself look as big as possible and make noise," Doucette said.
"I would rate them relatively low" on the danger scale, Bagley said. "I would be concerned if I had a child with me in the back country and I would keep an eye on them."
Most problems in the United States have occurred with people of smaller stature, usually running, according to Doucette. Pets also make very good prey for lions.
Jessica Wolff, urban wildlife coordinator for NDOW, said "seeing" a mountain lion in Nevada is very rare.
"They are all over the state but, typically, they don't interact with humans. "If you see a mountain lion, you are pretty lucky."
Black bears
Black bears are also assumed to be dangerous in Nevada. While they can be aggressive, most black bears are very manageable and do not seek out human interaction except for scavenging.
Black bears have mostly disappeared from the eastern part of the state but there have been recent sightings and people have found bear scat in the Jarbidge Range.
A black bear was recently seen near South Fork Reservoir. Game Warden Nick Brunson found tracks near a chicken coop where the bear was sighted. The next day a bear (probably the same one) showed up in Carlin.
According to Jessica Heitt, another urban wildlife coordinator with NDOW, there are about 500 to 600 black bears in Nevada. There has never been a fatal human attack in the state.
Reptiles
Doucette said the Gila monster has a lot of potential to be deadly but, contrary to popular thought, the animals rarely interact with humans.
They do not have fangs and would have to "chew on you," he said. "They spend the vast majority of their lives underground. They are hardly even ever seen."
Their range extends into the southwestern corner of the state.
Nevada has five sub-species of rattlesnakes that are venomous, but bites are seldom fatal. Most occur because a human has interacted with the snake in a dangerous manner.
"You will find that the vast majority of rattlesnake bites occur in males between the ages of 15 and 40 on their hands," Doucette said.
"They are out there, but you really have to hunt for them," Bagley said. "I worry about it for my dog. My policy has been, if I don't bother them, they won't bother me."
Heitt said there are about 7,000 to 8,000 venomous snake bites each year in the United Sates. Only about five are fatal.
Bites can occur when people put their hands or feet in crevices or walk in tall grass without using caution.
Poisonous insects
"Most of our insects and arachnids that are considered [dangerous] are mostly issues more for the allergic reaction side of things," said Nevada entomologist Jeff Knight.
Knight said social wasps and bees can be a problem when they are defending their colonies.
The Africanized honey bee, an introduced species that lives only in Southern Nevada, can cause serious problems.
"They defend their colonies much more aggressively," Knight said. "The typical European honey bee will chase you maybe 50 to 100 yards away from their colony, but Africanized bees will chase you for more than a quarter of a mile. They are commonly called killer bees. You may be stung several hundred — if not several thousand — times."
Doucette said scorpion bites can be painful but are not especially lethal, especially in Northern Nevada.
"The only scorpion we worry about in Nevada is the bark scorpion," Knight said. "It occurs only in and around Las Vegas. Sometimes it is called the Arizona striped scorpion. They were introduced to Southern Nevada."
Children and sensitive adults may experience severe pain convulsions, drooling, sweating and increased blood pressure when stung by a scorpion.
Poisonous spiders are considered another threat by most people.
"I am unaware of any deaths from black widow spiders," Doucette said.
Typically, black widow bites cause localized pain and overall illness. According to prochemproactive.com, the larger female spiders are considerably more dangerous than the males.
"We do not have the brown recluse in Nevada, but we do have a relative in Southern Nevada called the desert recluse," Knight said.
These spider bites can cause regional necrosis.
"In the ant world, the one we see issues with are the harvester ants, the big red ants," Knight said. "They are probably the most painful hand sting we have."
"There is one down south that is called a southern fire ant that is a native species," Knight said. "You often get a number of ants stinging you at once."
Knight advises people who are bitten or stung by an insect, spider or invertebrate to kill the animal, take a photo and call him at 848-2592 for identification in case a reaction does occur.
"I can't do anything with just a picture of a bite," he said.
Other animals
"As a general rule, coyotes will not attack a person," Doucette said. "Keep your pets on a leash."
Moose can be dangerous animals, according to Doucette, but he has never heard of any deaths in Nevada.
"Even deer can be dangerous," he said. "We had some deer 'attack' people in Lamoille in the early 2000s because people were feeding them. Do not feed wild animals."
"Don't come into contact voluntarily with vector species," Doucette said. Critters like bats, raccoons, skunks and others can carry rabies which humans can contract.
"Very few bats are truly rabid," Doucette said. "If they are rabid or sick, they are going to be on the ground or acting funny, and, of course, you stay away from them."
Rabies can be fatal. If you do come into contact with a species that is acting strangely you need to talk to your physician, Doucette said.
Nevada Wildlife: 19 photos of local birds and mammals:
Nevada wildlife: 19 photos of local birds and mammals
Antelope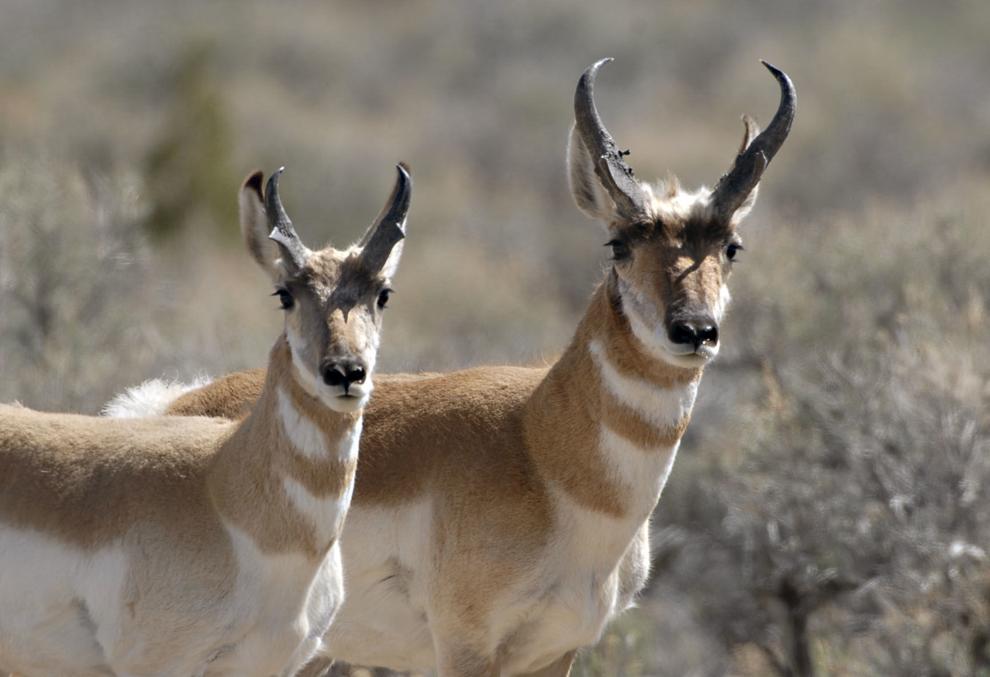 Wild Turkey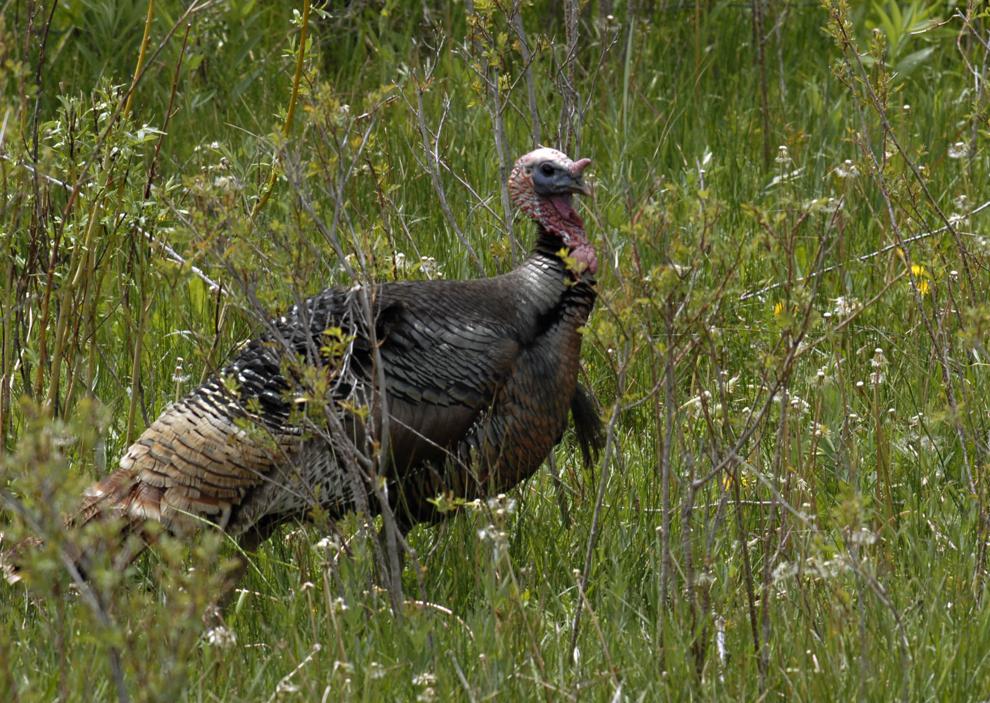 Barn Owl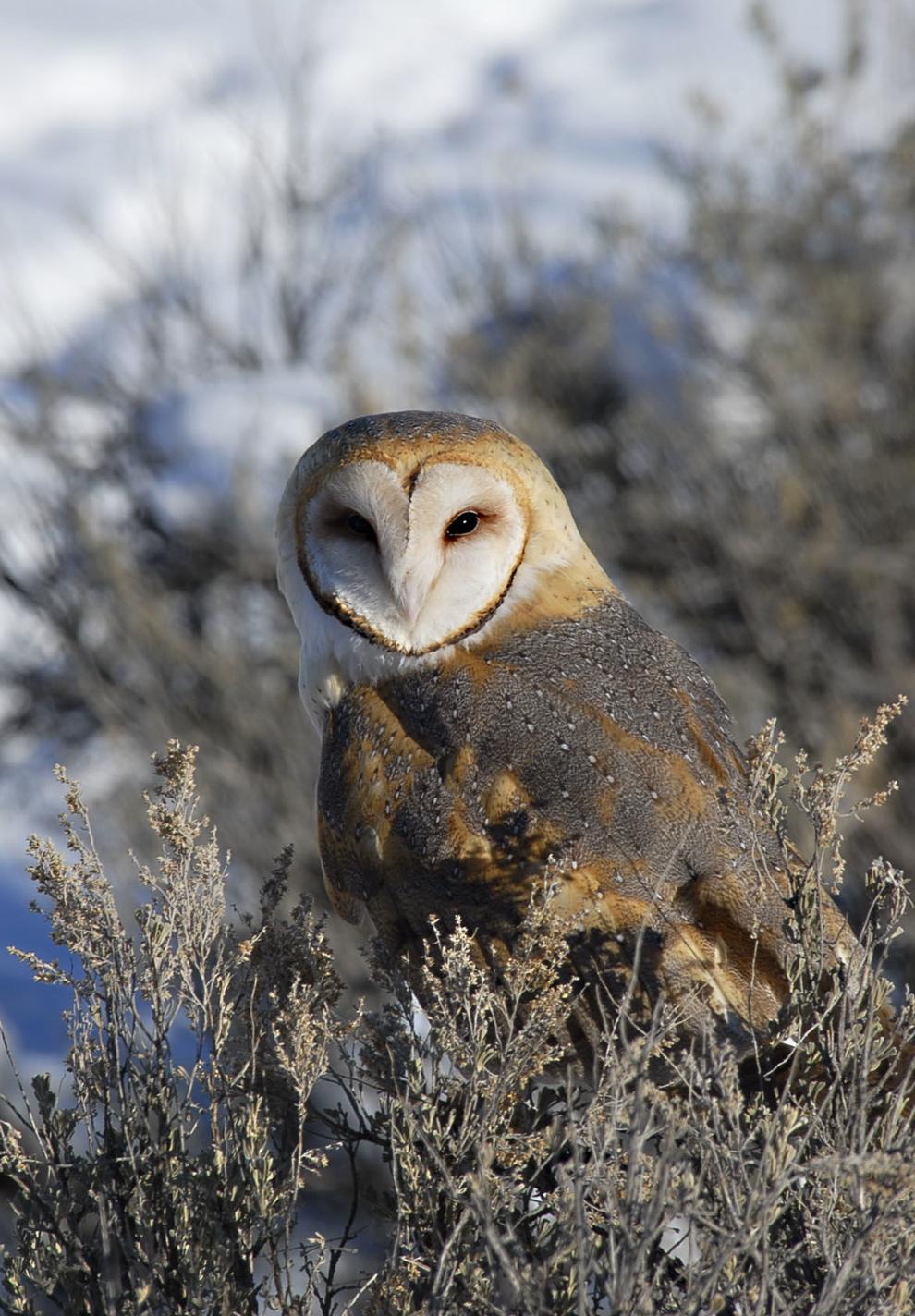 Rocky Mountain Bighorn Sheep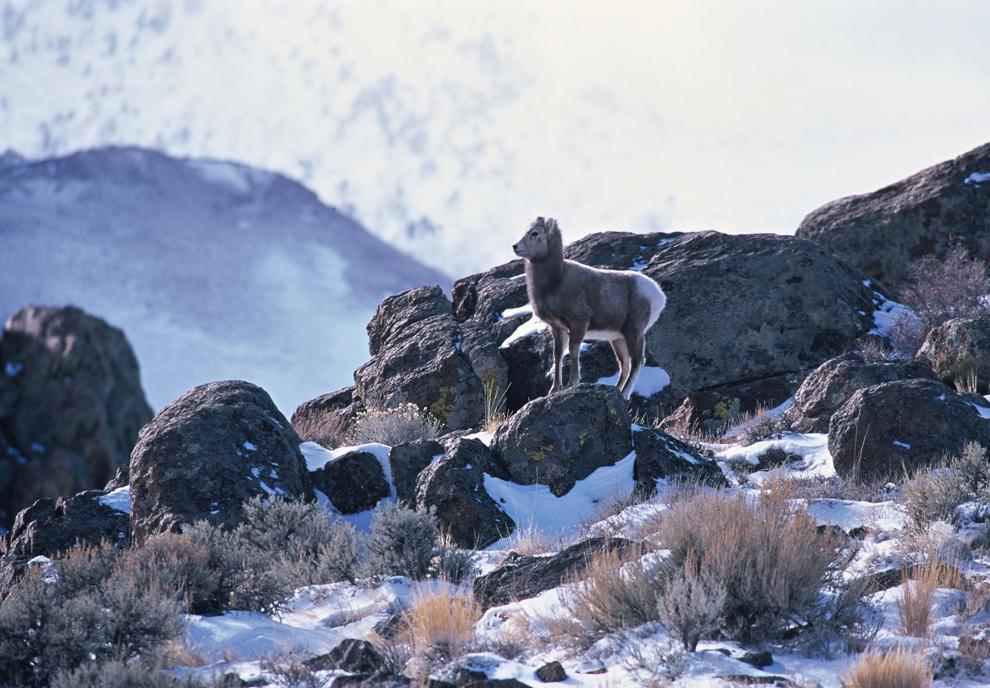 Vulture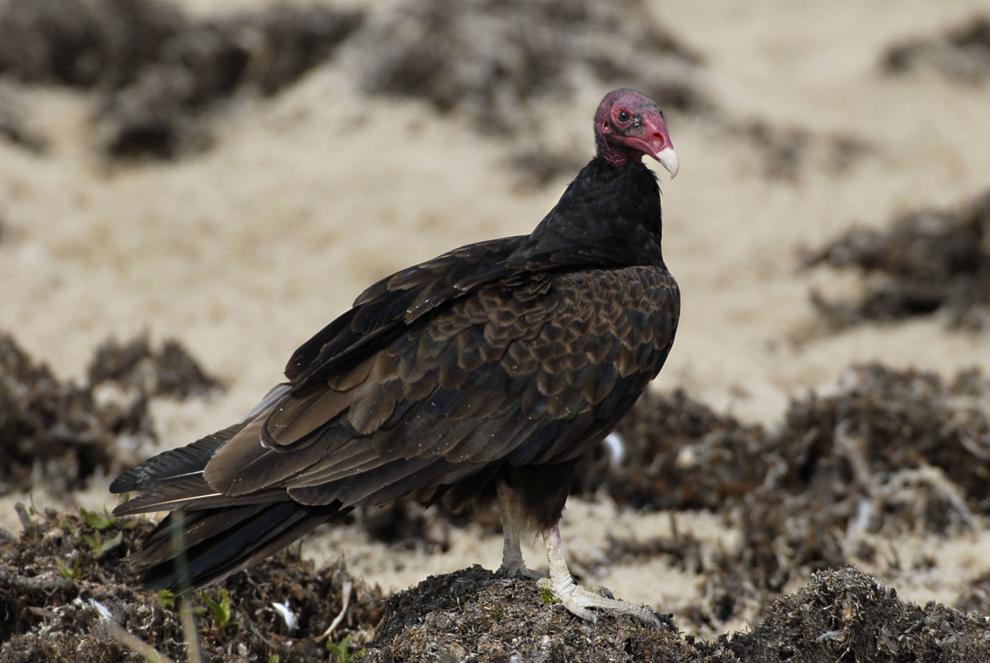 Desert Bighorn Sheep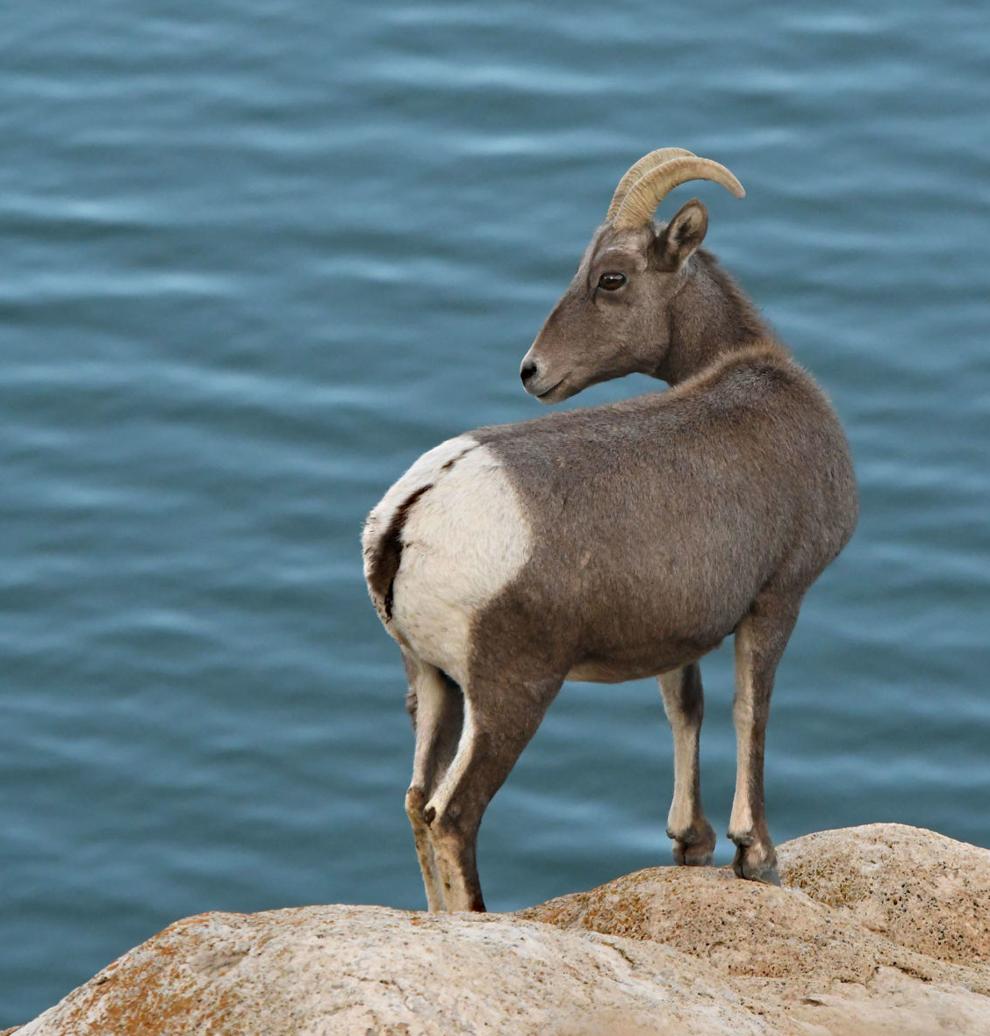 For the birds - Ruby Lake National Wildlife Refuge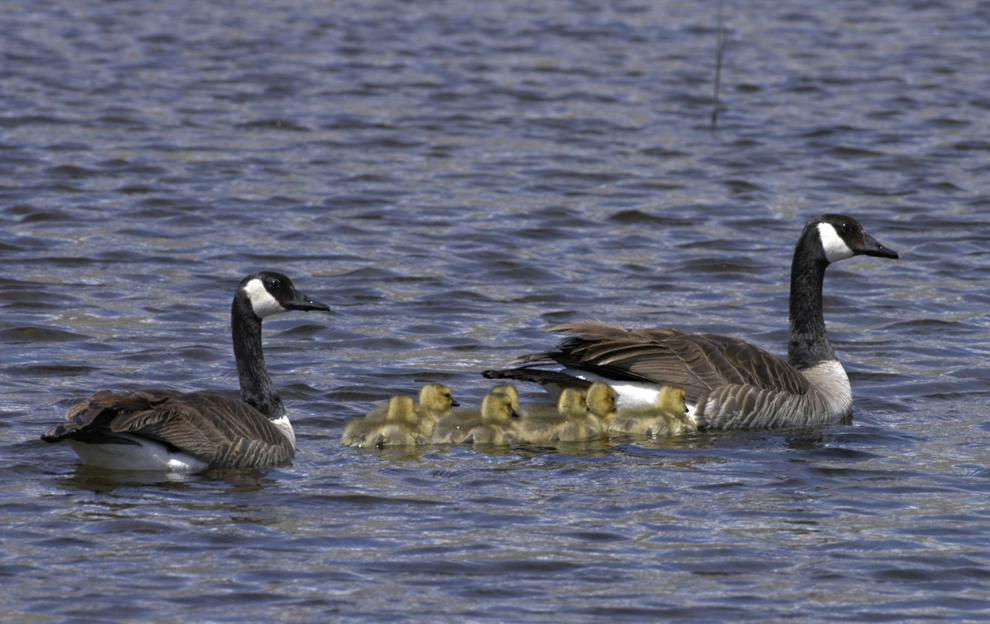 American Coot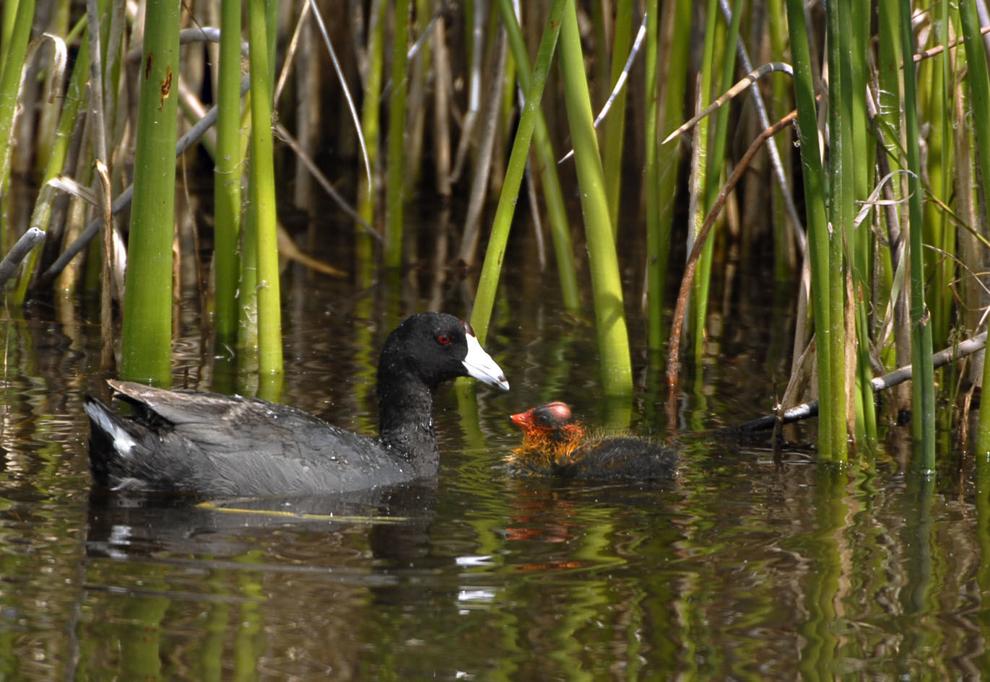 Red-Tailed Hawk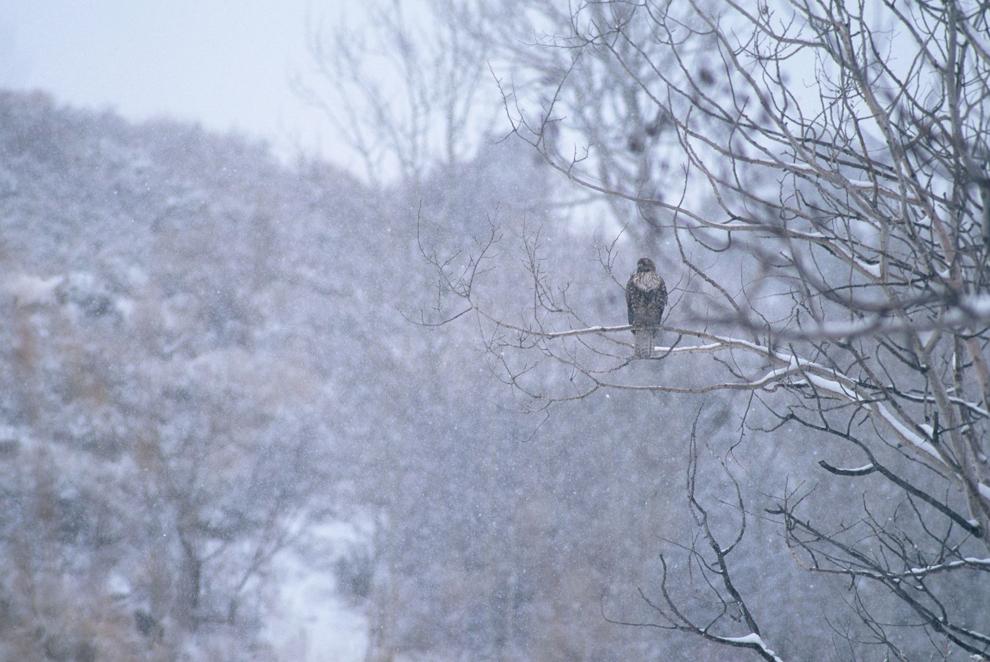 Wilson's Snipe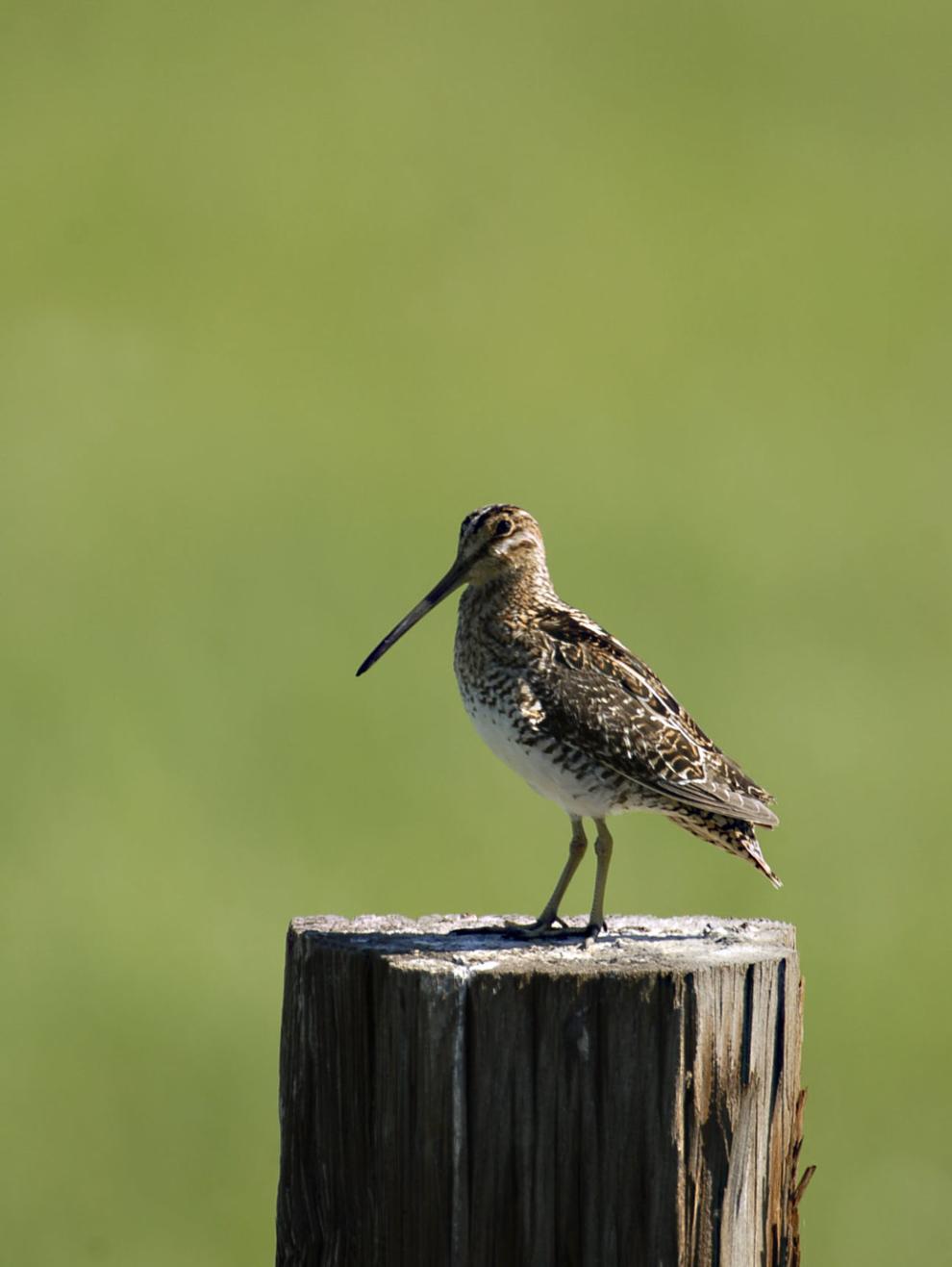 Trumpeter Swan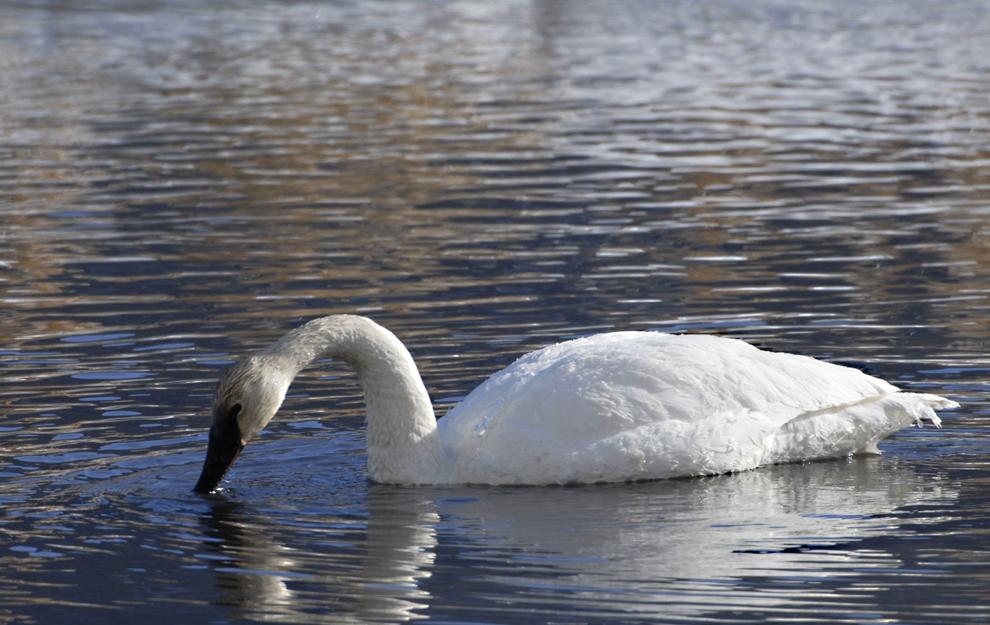 Coyote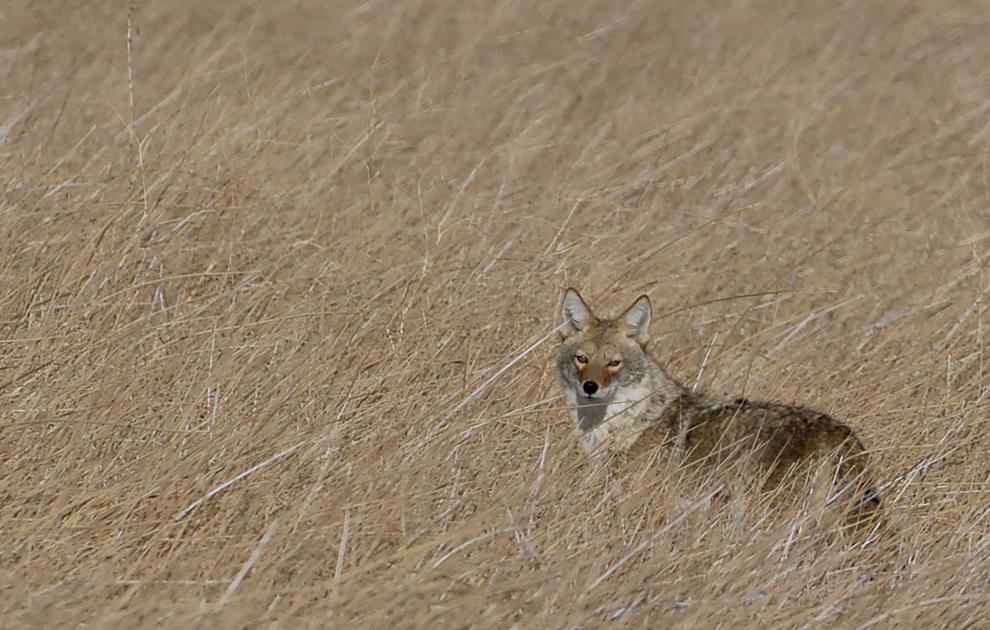 Cottontail Rabbit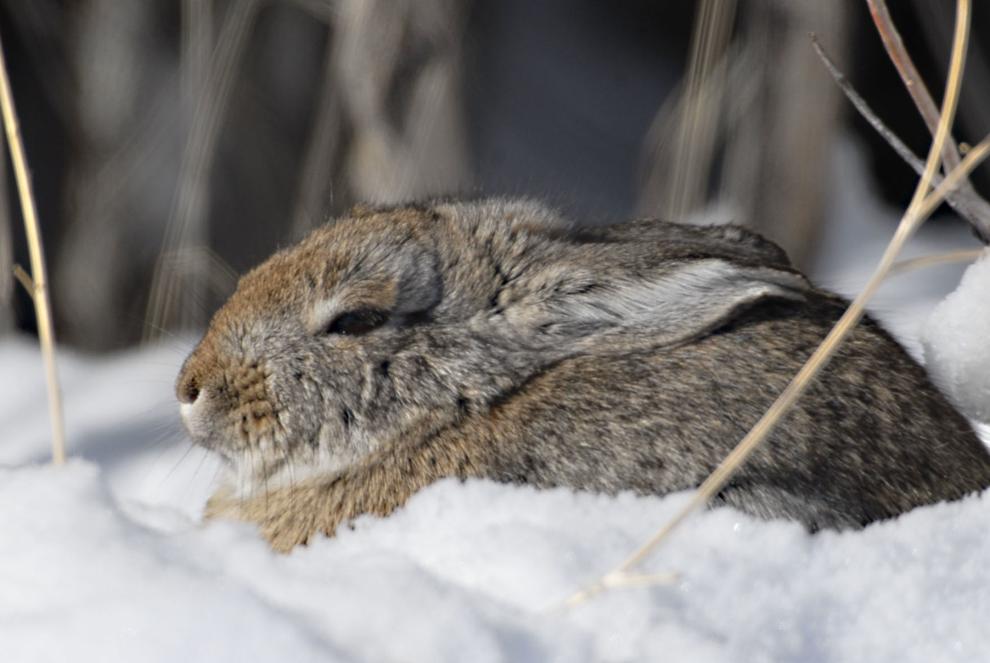 White-Faced Ibis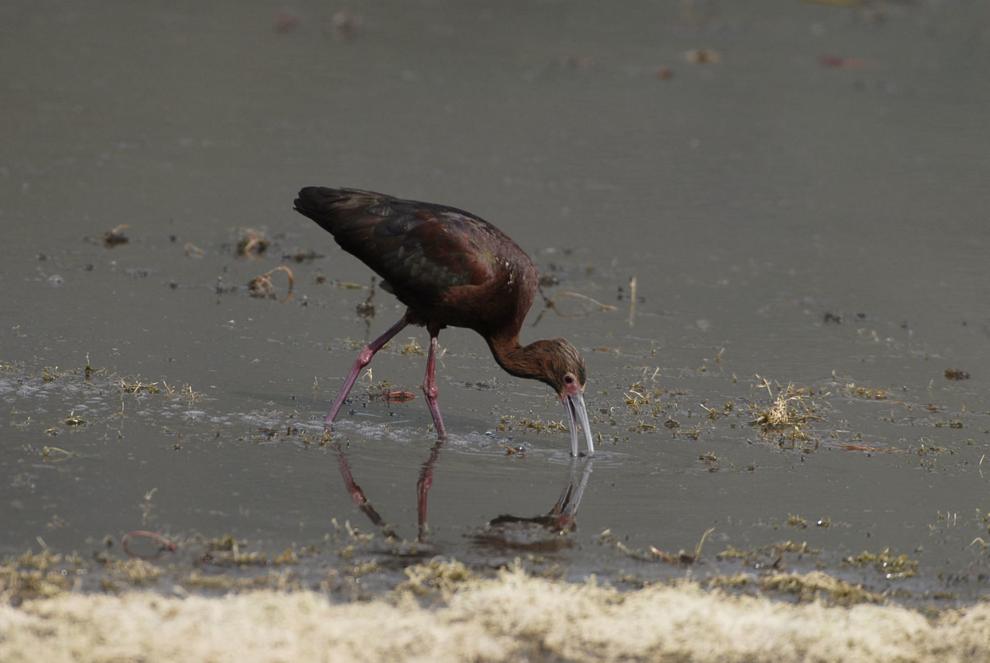 Mule Deer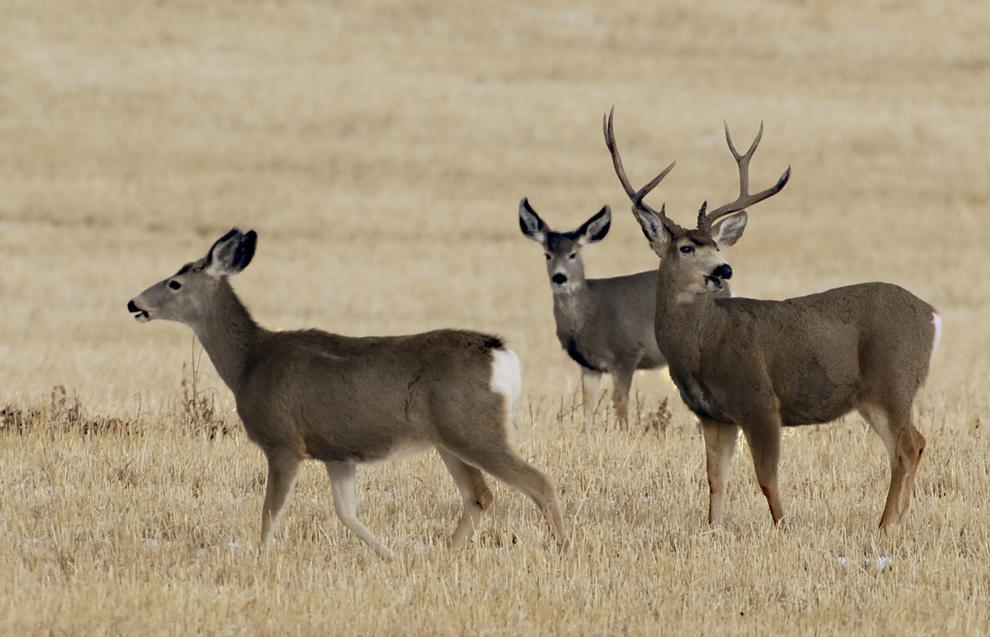 Jackrabbit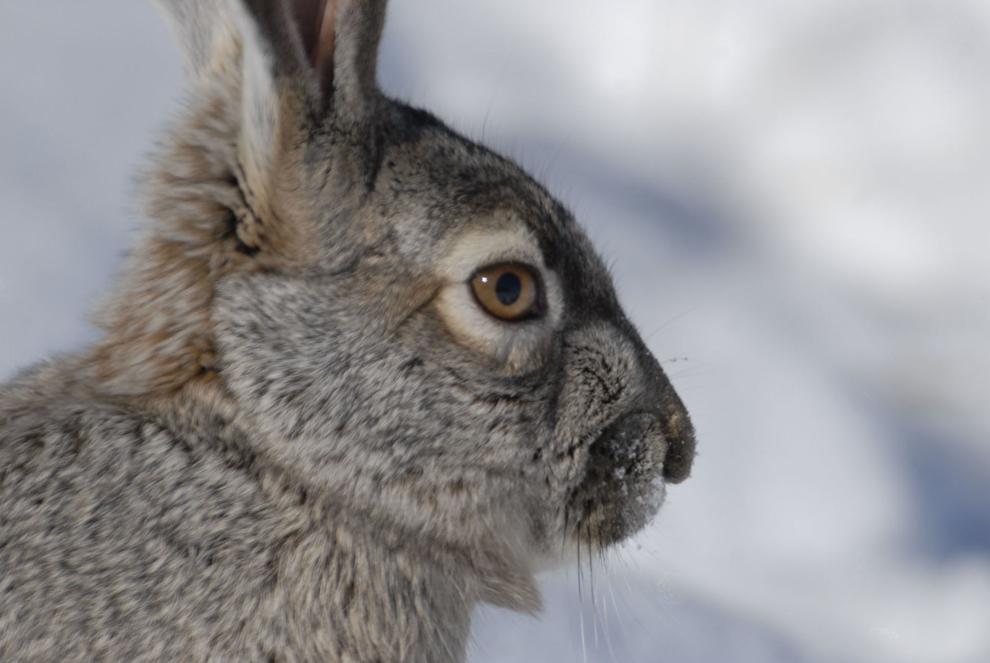 Great Blue Heron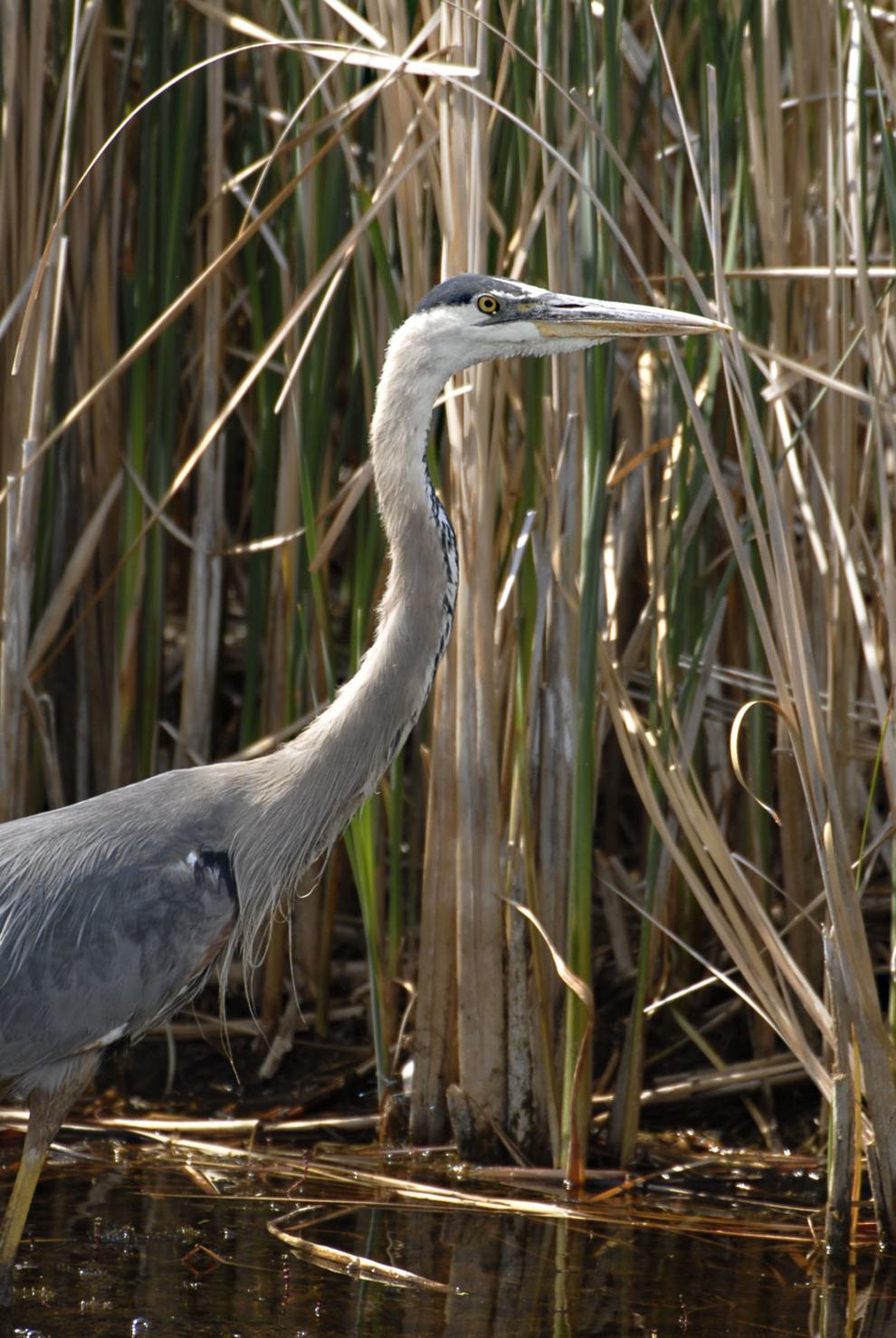 Ruddy Duck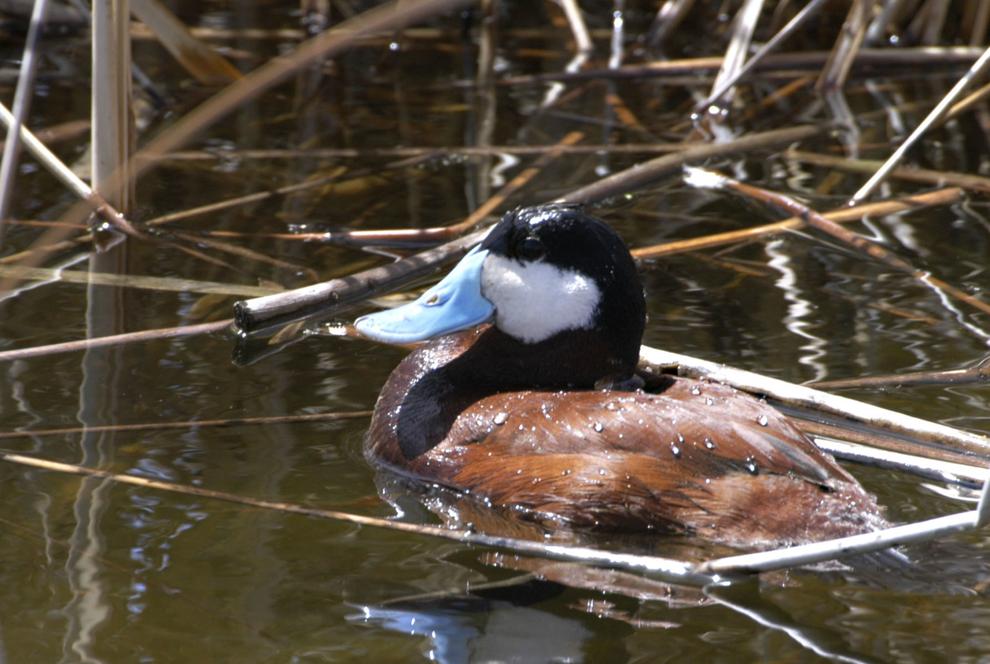 Sandhill Crane