Sharon Osbourne loves the "freedom" her grey hair gives her.
Robbie Williams' anxiety about not being able to see his family amidst the coronavirus pandemic was "apocalyptic".
Camila Cabello went through "multiple roller-coaster rides" every single day as she coped with her obsessive compulsive disorder (OCD).
Kelly Clarkson wants another child, despite previously saying she "would die" if she fell pregnant for a third time.
Jessica Simpson has been taking daily walks to "stay sane" amid the coronavirus pandemic.
Brie Bella says she and her husband Daniel Bryan are "growing apart", but are both keen on working on their marriage.
Tom Holland is reportedly dating Nadia Parkes, and the pair are believed to be spending lockdown together at his London home.
Elvis Presley's "used" and "worn" jockstrap is up for sale for almost £30,000.
Carrie Underwood has admitted she didn't want to get married or have children until she met Mike Fisher.
Liam Gallagher has offered an olive branch in his long-running feud with Robbie Williams after reaching out to his rival over his dad's ill health.
Prince William lost his public speaking nerves thanks to his deteriorating eyesight because he felt less pressure when he couldn't see crowds clearly.
Kylie Minogue is releasing her own wine, a "fresh and light" rosé that will retail for £9 per bottle.
David Beckham has sparked speculation he is set to launch his own range of hotels and restaurants following a trademark application.
Motorhead guitarist Phil Campbell has opened up about how hard it was to see late frontman Lemmy struggle towards the end of his life.
Carly Rae Jepsen has admitted making an album during the coronavirus lockdown has had its benefits as it gave her more time to spend nurturing…
Megadeth, Trivium, Stone Sour, and Bush's Gavin Rossdale are among the acts who have signed up for a new digital lockdown festival, Slay At Ho…
'Man of Steel' star Henry Cavill is said to be in talks about reprising his role as Superman, and it is thought that would be a cameo role in …
Wes Ball has given an update on the next movie in the 'Planet of the Apes' franchise, which he has described as a "new take" but still in-keep…
Prince William has revealed he has the policeman on guard with him fetch him a Nando's when he fancies one.
Britney Spears and her boyfriend Sam Asghari have been cycling together to reduce their stress levels during the Covid-19 crisis.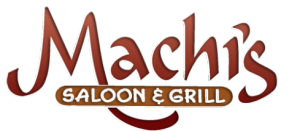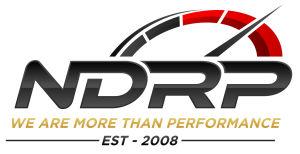 Neff's Diesel Repair & Performance
Little Mix's Jade Thirlwall hates the "weird stigma" surrounding girl bands.
Hailey Bieber is creating her "favourite memories" with Justin Bieber whilst they're in lockdown together.
Nikki Bella gave Artem Chigvintsev an "out" of their relationship when they first started dating.
Gabrielle Union has claimed that Simon Cowell's smoking on the set of 'America's Got Talent' made her sick for two months but he says he stopp…
Ben Affleck's friend has claimed Ana de Armas is "great" for him and they are "enjoying" their time together.
BAFTA has rebranded the initiative Breakthrough Brits as BAFTA Breakthrough as it goes global for the first time.
Anna Kendrick has admitted she doesn't think there is such a thing as a soulmate in romantic relationships.