Who knew something as delicious and comforting as pumpkin spice pancakes could also be a healthy breakfast option? These vegan pumpkin spice p…
You might think fall isn't the best time for a cold treat, but TikTok foodie @gabby.jaye proves there's no wrong season for ice cream with the…
Want to (pumpkin) spice up your normal cinnamon roll recipe? Try this perfect autumn breakfast recipe from TikTok creator @nicole_thenomad.
If a pumpkin spice latte just isn't enough to satisfy your fall cravings, you need these delicious fall-inspired recipes too.
Robin Gibb lost his battle with cancer in 2012 and now his son RJ has opened up about the final hours of the late Bee Gees star.
The Duchess of Cambridge met tennis star Emma Raducanu at the homecoming event for the US Open champion.
'9 to 5' hitmaker Dolly Parton reveals the truth behind her lavish lifestyle.
Former 'Dawson's Creek' star Katie Holmes is said to be more focused on being a director than dating after her split from Emilio Vitolo Jr.
Russell T Davies - the screenwriter responsible for bringing back the Doctor to TV in 2005 - is returning as 'Doctor Who' showrunner 12 years …
Ray Liotta has never watched 'Field of Dreams' back as it brings back bad memories of his mother being in poor health when the film was released.
Britney Spears has received well-wishes from Madonna over her engagement
Ed Sheeran has revealed he has taken up painting in lockdown and says it gives him the "same enjoyment as music".
Lashana Lynch has described her 'No Time To Die' character Nomi as "the woman I hoped to see on screen when I was a little girl".
Ray Liotta has revealed that he travelled to New York to ask David Chase for a part in 'The Sopranos' prequel 'The Many Saints of Newark'.
Charlie Watts "held" the Rolling Stones together, according to his bandmate Sir Mick Jagger.
Avid soccer fan, Prince William is keen to see the "soul" of football protected and wants grassroots football to continue to excel.
Jack Whitehall and Roxy Horner are doing everything to make their romance successful, with Roxy even skipping London Fashion Week to be with h…
Daniel Craig admits his role as James Bond is "everything" to him as he steps down from the iconic part after the release of 'No Time To Die'.
The BRIT Awards have confirmed the date for next year's ceremony and announced a new chair of the committee for 2022.
Julia Louis-Dreyfus has joined Jonah Hill and Eddie Murphy in the cast of a new Netflix comedy movie that will be directed by Kenya Barris.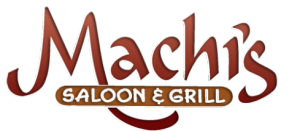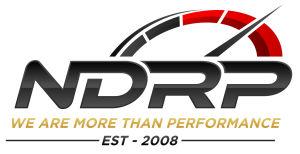 Neff's Diesel Repair & Performance
Hank Azaria has joined the cast of 'Out of the Blue', a new thriller that is being directed by Neil LaBute.
Ellie Goulding feared she would die when she had a severe panic attack on a train.
Carey Hart has revealed his lower spine disc replacement surgery has been a success.
Katie Price has given up her French bulldog Precious after six months and handed her over to a crew member.
Tom DeLonge admits there was a time where he considered retiring from music.
Billy Eichner says he "couldn't be more proud" that his new film 'Bros' has an all LGBTQ+ cast.
Coldplay's Chris Martin has confessed he is having a "hard time" at the moment as he reflects on his religious upbringing as an evangelical Christian.