Queen Elizabeth isn't in a rush to discuss Prince Harry's tell-all TV interview, according to a royal expert.
Jason Momoa sent a sweet message to Dwayne Johnson's daughter Tiana to mark her third birthday on Sunday (18.04.21).
Police are investigating after a mystery package was sent to Tom Ellis' home, addressed to his wife Meaghan Oppenheimer.
Model Ashley Graham says becoming a mother to her 15-month-old son Isaac last year has brought "peace" to her life.
Yuh-Jung Youn admits that is "very stressful" to be the first South Korean actress to be nominated for an Oscar.
The Duke of Edinburgh's coffin was made by Henry Smith, the same firm that constructed a casket for the former frontman of Queen.
CHIKA has vowed to continue her career in music after prematurely announcing her retirement last week.
Taylor Swift is back in the studio preparing her next re-recorded album following the release of 'Fearless (Taylor's Version)'.
Harry Lennix wants to play Martian Manhunter in a detective story within the DC Extended Universe.
Filming on the 'Mad Max' prequel 'Furiosa' will take place in New South Wales, Australia.
Sir Tom Jones claims God came to him when he was convinced he'd drown in shark-infested water.
Lady Louise Windsor will reportedly inherit her grandfather Prince Philip's carriage and horses.
Sharon Osbourne didn't sign a "gagging order" after leaving 'The Talk' so is planning to release a tell-all book.
Jessica Biel has admitted having two children is a lot more work than just having one.
Owen Wilson has been cast in 'Paint', an indie film directed by Brit McAdams.
Kristen Wiig and Annie Mumolo are writing the script for a new Disney movie based on Cinderella's evil stepsisters.
Sir Paul McCartney was impressed with every artist's remix on his 'McCartney III Imagined' project.
Whoopi Goldberg is set to launch a new cannabis brand, a year after ending her previous venture Whoopi & Maya.
Queen Elizabeth's birthday will not be marked by a gun salute this year as she is still in mourning for her husband, Prince Philip.
Travis Barker has shared a series of intimate snaps to mark his girlfriend Kourtney Kardashian's 42nd birthday.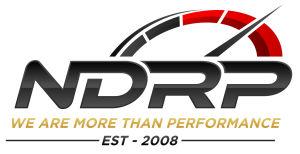 Neff's Diesel Repair & Performance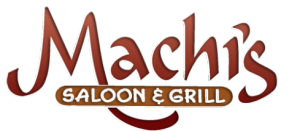 Naomi Campbell thinks there's a link between air-conditioning and wrinkles.
Amanda Seyfried would rather make another 'Mamma Mia!' movie than have a third child.
Alfred Molina has confirmed he will return as Doctor Octopus in 'Spider-Man: No Way Home'.
Luke Bryan scooped the coveted Entertainer of the Year award at the 2021 Academy of Country Music (ACM) Awards on Sunday (18.04.21), the third…
Dan + Shay have addressed the technical issues they had during their ACM Awards performance.
The Wahlberg family are mourning the loss of the family's matriarch, Alma, who has passed away after a battle with dementia.
Maren Morris was among the big winners at the 2021 Academy of Country Music (ACM) Awards, taking home two prizes included the coveted Song of …