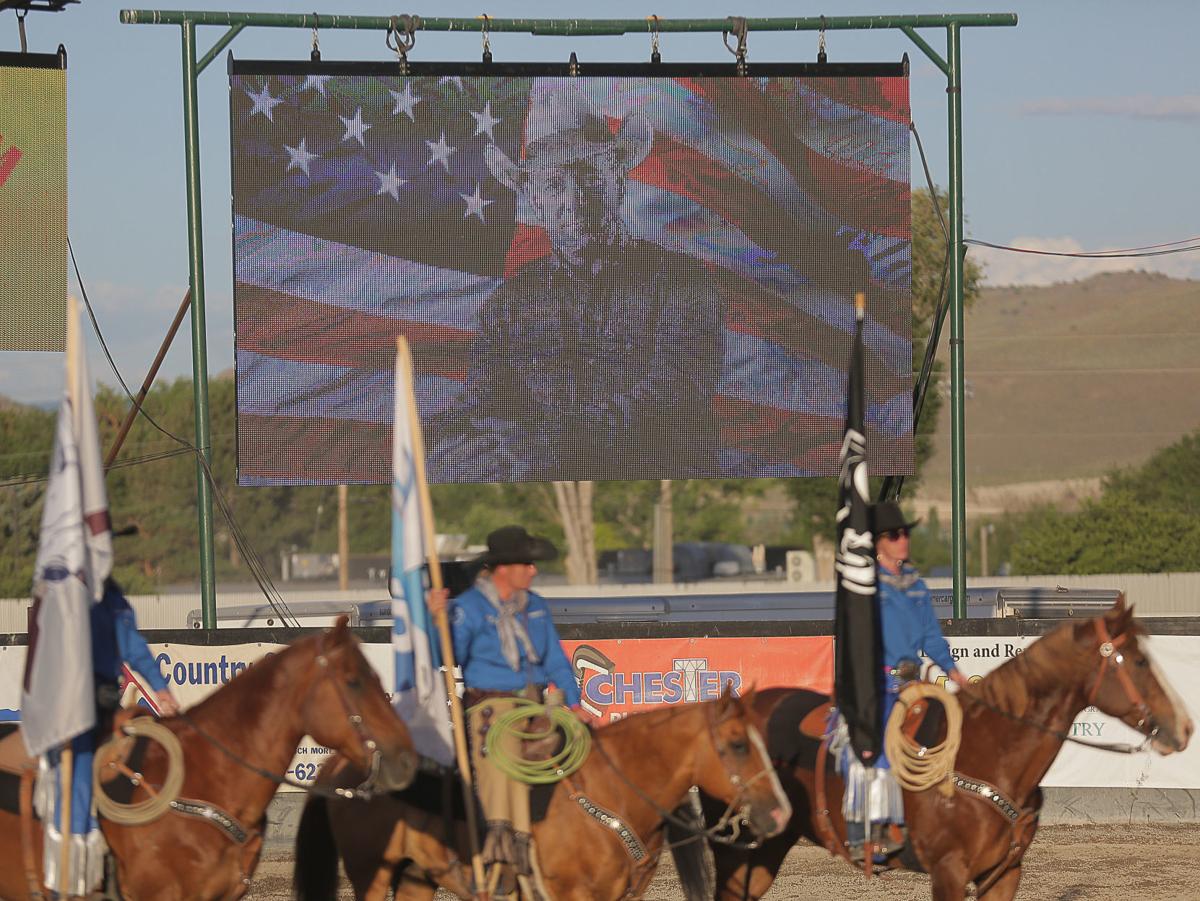 ELKO – For the fifth time in the history of the longest-running rodeo in the state of Nevada, the fans of the Silver State Stampede will be treated to a show within the main event.
Viewers will be able to witness the rodeo action on a video replay board, which through a TriCaster; will also provide event leaders, standings, up-to-the-second results and replays of the previous rides and runs immediately.
In 2016, the Stampede committee, through the encouragement of Bar T Rodeo's Derreld Yost, looked into the possibility of using a video board at the rodeo for the first time.
Thankfully, the committee decided to pony up the dough and try the idea and the actual technology.
The full-color LED video board display cost $14,000, which is a lot of money for a one-time rental, but Stampede committee member Alkie Mariluch said he was told that "once you have the rodeo with it, you'll never want to go without it."
A crew got together and built the bracket for the video board, located to the left of the heeler's box and to the right of the bucking chutes as viewed from the grandstands.
The screen, hung in the bracket, is be viewable from the northwest end of the stands by the main pari-mutuel betting and lawn area, throughout the grandstands and even from the vicinity of the Cowboy Bar.
The video board itself comes from Walton Scoreboards, Inc., based out of Billings, Montana.
Owner Scott Walton knows a thing or two about running video display boards, serving in the industry for the past 24 years.
"I've been doing this since 1996, but I've been involved in rodeo all my life. I got married in 1995 and was looking for something as a career. I went to work for Copenhagen/Skoal Pro Rodeo," Walton said. "I worked for them until 2010, but they sold out and the new company did not want to be in the video business anymore."
For the past 10 years – Walton has been his own boss – wanting to continue in the video business and working around the rodeo industry, he created Walton Scoreboards.
"The board is 20-feet wide and 12-feet tall," Walton said. "Everything is run through fiber optics. We have two cameras, a truck and a TriCaster. Everything is real-time data: scoring, timing, stats, leaders and replay – just like the NFR."
Walton has experience with the National Finals Rodeo.
While he does not run the video side of the Super Bowl of rodeo, he does the scoring.
For the first time in the Stampede's history, Walton's crew will video the Stampede for a worldwide broadcast.
The rodeo will be streamed by the Cowboy Channel and on the Cowboy Channel Plus app Friday through Sunday. 
Be the first to know
Get local news delivered to your inbox!