In 1962, Sonny Liston knocks out Floyd Patterson at 2:06 of the first round to win the world heavyweight title. See more sports moments from t…
Chicago White Sox (87-67, first in the AL Central) vs. Cleveland Indians (75-78, second in the AL Central)
Miami Marlins (64-89, fourth in the NL East) vs. Tampa Bay Rays (95-59, first in the AL East)
Houston Astros (91-63, first in the AL West) vs. Oakland Athletics (83-71, third in the AL West)
St. Louis Cardinals (85-69, second in the NL Central) vs. Chicago Cubs (67-87, fourth in the NL Central)
Texas Rangers (56-98, fifth in the AL West) vs. Baltimore Orioles (49-105, fifth in the AL East)
Washington Nationals (64-90, fifth in the NL East) vs. Cincinnati Reds (79-75, third in the NL Central)
For sports fans across the country, the resumption of the regular sports calendar has signaled another step toward post-pandemic normality. Bu…
WELLS — Following a 58-0 victory over McDermitt, the Wells football team closed the year on a two-game losing streak.
Following a 4-3 start, the Lady Leopards finished 2-2 down the stretch — closing the year with a 6-5 overall record and a 6-3 mark in the Divi…
With a 3-2 overall record — posting a 2-2 mark in the 1A East —the Carlin football capped a winning season with consecutive victories.
Kickoff for the Division 3A North-East playoff game is set for 7 p.m. Friday, at Warrior Field.
If the Elko volleyball team wishes to play for the 3A North-East title, the scenario is simple — win.
Who will win these intriguing battles in week 3 of the college football season?
Both teams are 3-0. Texas A&M passing defense is top notch but Arkansas loves to run. So does Texas A&M.
Clemson hasn't looked impressive so far but can they score double digits on NC State?
Another pair of 3-0 teams are set to face off very similar to Texas A&M/Arkansas.
Week 4 of the college football season lacks a must-see matchup, but there are plenty of intriguing subplots to follow.
Rick Horrow joins Ariel and Ben to discuss when he thinks the new extended CFB Playoff picture will take place. 
Mid-Major Matt previews Thursday night's matchup between Marshall and Appalachian State to kick off Week 4 in college football.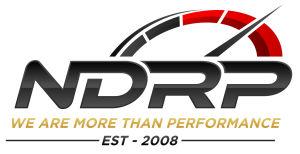 Neff's Diesel Repair & Performance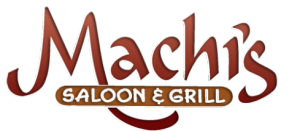 Chicago White Sox (87-67, first in the AL Central) vs. Cleveland Indians (75-78, second in the AL Central)
Miami Marlins (64-89, fourth in the NL East) vs. Tampa Bay Rays (95-59, first in the AL East)
Houston Astros (91-63, first in the AL West) vs. Oakland Athletics (83-71, third in the AL West)
St. Louis Cardinals (85-69, second in the NL Central) vs. Chicago Cubs (67-87, fourth in the NL Central)
Texas Rangers (56-98, fifth in the AL West) vs. Baltimore Orioles (49-105, fifth in the AL East)
Washington Nationals (64-90, fifth in the NL East) vs. Cincinnati Reds (79-75, third in the NL Central)
Atlanta Braves (81-72, first in the NL East) vs. San Diego Padres (78-76, third in the NL West)