CHICAGO (AP) — Javier Báez homered, Robinson Chirinos went deep twice, Zach Davies earned his first win since a combined no-hitter last month …
NEW YORK (AP) — The pitching-thin New York Mets on Friday acquired left-hander Rich Hill from the Tampa Bay Rays.
BALTIMORE (AP) — Stephen Strasburg felt some discomfort in his neck after a recent bullpen session, and Washington manager Dave Martinez said …
BOSTON (AP) — Yankees pitchers Nestor Cortes and Jonathan Loaisiga have been reinstated from the COVID-19 injured list, the first of six New Y…
CLEVELAND (AP) — While riding his bike over a bridge across the Cuyahoga River near Progressive Field, Indians owner Paul Dolan rarely paid mu…
LOS ANGELES (AP) — Los Angeles Dodgers pitcher Trevor Bauer appeared in court Friday to fight the extension of a protective order sought by a …
NEW YORK (AP) — Washington Nationals infielder Starlin Castro's administrative leave was extended an additional seven days Friday by Major Lea…
Known as the Indians since 1915, Cleveland's Major League Baseball team will be called Guardians, the club announced Friday.
CLEVELAND (AP) — Cleveland's baseball team changing name from Indians to Guardians.
A look at what's happening around the majors today:
ST. LOUIS (AP) — Kwang Hyun-Kim earned his fifth straight win on his 33rd birthday and the St. Louis Cardinals beat the Chicago Cubs 3-2 Thurs…
Colorado Rockies (42-54, fourth in the NL West) vs. Los Angeles Dodgers (59-39, second in the NL West)
St. Louis Cardinals (49-48, third in the NL Central) vs. Cincinnati Reds (49-47, second in the NL Central)
Toronto Blue Jays (48-44, fourth in the AL East) vs. New York Mets (50-43, first in the NL East)
Texas Rangers (35-62, fifth in the AL West) vs. Houston Astros (58-39, first in the AL West)
Chicago White Sox (58-38, first in the AL Central) vs. Milwaukee Brewers (56-41, first in the NL Central)
Washington Nationals (45-50, fourth in the NL East) vs. Baltimore Orioles (31-64, fifth in the AL East)
Arizona Diamondbacks (30-68, fifth in the NL West) vs. Chicago Cubs (47-50, fourth in the NL Central)
New York Yankees (50-45, third in the AL East) vs. Boston Red Sox (59-38, first in the AL East)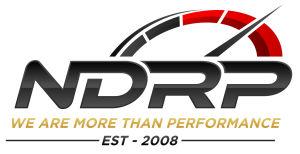 Neff's Diesel Repair & Performance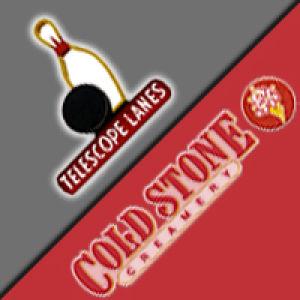 Cold Stone-Telescope Fun Center
Atlanta Braves (47-48, second in the NL East) vs. Philadelphia Phillies (47-48, third in the NL East)
Pittsburgh Pirates (36-60, fifth in the NL Central) vs. San Francisco Giants (61-35, first in the NL West)
Los Angeles Angels (47-48, fourth in the AL West) vs. Minnesota Twins (41-56, fourth in the AL Central)
Detroit Tigers (47-51, third in the AL Central) vs. Kansas City Royals (39-55, fifth in the AL Central)
San Diego Padres (57-42, third in the NL West) vs. Miami Marlins (41-56, fifth in the NL East)
Tampa Bay Rays (58-39, second in the AL East) vs. Cleveland Indians (48-46, second in the AL Central)
Oakland Athletics (56-42, second in the AL West) vs. Seattle Mariners (51-46, third in the AL West)