Follow the latest college football news and scores from around the country.
Follow the latest college football news and scores from around the country.
SEATTLE - On Oct. 13, 2018, Trey Adams wasn't hunting ducks. While his teammates lost in overtime to rival Oregon inside Autzen Stadium on a s…
Kirby Smart is an excellent coach. His record tells us so. He's not the greatest sideline tactician, and we cite three whiffs from the past 37…
Blink, and you missed it. We've reached the midway point of the college football season already, and not much has changed from what we thought…
RALEIGH, N.C. - N.C. State University is refusing to turn over records - which should be public - that could shine a light on a corruption sca…
WASHINGTON - Republican Sen. Mitt Romney issued a stern warning to the NCAA on Wednesday over its treatment of college athletes. "I know there…
So now it gets interesting. Not that 16th-ranked Michigan hasn't already played its way to a most interesting 5-1 record so far. As the Wolver…
There was a team on Saturday afternoon in Madison that played physical, controlled the line of scrimmage, limited its mistakes and thoroughly …
Week 7 of the college football season features plenty of compelling matchups, but which teams are poised for upsets? Here are this weekend's p…
SAN DIEGO - Gunshots caused Kyahva Tezino to scramble for cover one day in Long Beach, as a 4- or 5-year-old. Later, he navigated gang-infeste…
USC head coach Clay Helton could use a big W at Notre Dame. Will his Trojans respond? Orlando Sentinel writer Matt Murschel says that afternoo…
Matt Murschel of the Orlando Sentinel checks out the top 10 things we learned during the college football weekend.
After three miserable years watching Jim McElwain's offenses further lay ruin to Florida's "Fun 'n' Gun" culture, the Gators faithful desperat…
Michigan football coach Jim Harbaugh is seeing something the rest of us are not. And for the second time in three days, he said so: "As I said…
Nineteen games into the Dan Mullen era, the only clear-cut definition about Florida's football program appears to be the Gators tend to play t…
Oktoberfest and fall leaves can wait. Matt Murschel of the Orlando Sentinel offers these five college football games worthy of your viewership…
ROSEMONT, Ill. - Tom Izzo left the podium after about seven minutes Wednesday morning, and Fran McCaffery strode up a few seconds later. Iowa'…
Like other coaches at Big Ten basketball media day, Michigan State's Tom Izzo said he wasn't entirely sure of the ramifications of the Califor…
C.J. Doon of the Baltimore Sun offers up his college football overreaction index, examining the most important storylines to determine what's …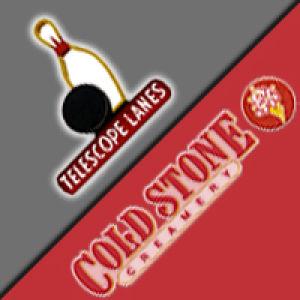 Cold Stone-Telescope Fun Center
Ruby Mountain HVAC Refrigeration LLC
GAINESVILLE, Fla. - The buzz is already building around Florida as the No. 10 Gators prepare to host No. 7 Auburn in Ben Hill Griffin Stadium'…
COLLEGE STATION, Texas - Texas A&M stands 3-2 after a too-close-for-comfort win against Arkansas. The running game has struggled against q…
The NCAA released a statement Monday that showed college sports' governing body is in the dark about what happens next.
Michael Savarino knows there's one mistake he can't make this year with the Duke basketball team. Blurt out the word "Poppy."
National college football writer J. Brady McCollough makes his picks for 10 potentially competitive matchups on this weekend's schedule: Penn …
Unlike the NFL, college football doesn't have a preseason. Ohio State wouldn't dare acknowledge that its first four games were the equivalent …
These five college football games promise to be must-see TV on Saturday.