Mobley plans to test the NBA draft waters, he said, while retaining the ability to return for his junior season at USC.
After dramatically improving his basketball game from his freshman to sophomore season at Duke, Matthew Hurt is going pro.
The NCAA says it supports transgender athletes being able to participate in college sports as more states have moved to block them from competing.
At the 2018 Final Four in Glendale, Ariz., the NCAA brass offered its corporate thoughts on the issue of the day — the fallout from the Feds' …
Today's topic is college basketball. I have allotted time after this discussion for a shower. The sport is filthy dirty.
A group of athletes, coaches and advocates are calling on the NCAA to take a more strident stand against states that adopt laws banning transg…
In men's college hoops, old is gold.
For sports fans across the country, the resumption of the regular sports calendar has signaled another step toward post-pandemic normality. Bu…
Illinois junior Ayo Dosunmu on Tuesday announced what has been hinted at all season: He will forgo his remaining eligibility and hire an agent…
Baylor cut down the nets and Gonzaga's hopes for an undefeated season Monday night, so now we shift our attention to next year.
The Baylor Bears men's basketball team can finally say the sweetest words in the sport: National champions. Baylor turned in a dominant perfor…
As it turned out, Kim Mulkey needn't have worried. The NCAA was able to to continue COVID-19 testing right to the end and finish a safe, succe…
Baylor beat Gonzaga 86-70 for the National Championship of the NCAA Tournament. Top-seeded Gonzaga (26-0) had won every game except one by dou…
Follow the latest scores and updates from the NCAA men's basketball tournament.
Stanford won it's first women's basketball championship in 29 years Sunday night with a 54-53 victory over Arizona, surviving the Wildcats' la…
Jalen Suggs banked in a shot from near midcourt at the buzzer, and Gonzaga, the No. 1 overall seed, will play Baylor for the title Monday night.
However much the decision to retire may have been weighing on Roy Williams for the past two weeks, it didn't stop him from breaking 90 twice a…
It once seemed unthinkable, but the Longhorns have done it. Texas has lured Chris Beard away from Texas Tech.
Roy Williams announced his retirement.
Every morning before school, and each night before bed, the eighth-grader would read the messages taped to his bedroom closet.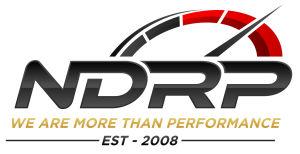 Neff's Diesel Repair & Performance
NCAA President Mark Emmert said Wednesday that the association "dropped the ball in supporting our women's athletes" following reports of disp…
Kevin explains why UCLA has been considerably lucky throughout this tournament.
An NCAA Tournament official collapsed during a Tuesday night game and was wheeled off the court on a stretcher.
A roundup of Tuesday's NCAA Elite Eight action, including game summaries, top pics and updated brackets. Plus, a lookahead to the Final Four.
Scenes from Tuesday's Elite Eight action at the men's and women's NCAA Tournaments:
It's not easy to bury a team as good as USC, let alone in a half, no matter how easy Gonzaga made it look. Somehow, coach Mark Few called it i…
INDIANAPOLIS (AP) — UCLA has made more trips to the Final Four than any program but North Carolina.