The Detroit Lions are adding one of the best talent evaluators in the NFL, someone who had a hand in building the rosters for two of this year…
Quarterbacks Tom Brady and Patrick Mahomes, who one day will convene in Canton, first have a score to settle in Tampa: Super Bowl LV.
Kansas City will defend its Super Bowl crown vs. Tampa Bay after beating Buffalo in the AFC championship game. Check out photos from the game.
The Super Bowl matchup is set. The Kansas City Chiefs beat Buffalo in the AFC championship game to advance to face Tampa Bay in the NFL championship.
See photos from the action as Tom Brady's Tampa Bay Buccaneers beat Aaron Rodgers' Green Bay Packers 31-26 in the NFC championship game.
Tampa Bay quarterback Tom Brady is going to his 10th Super Bowl after the Bucs got past the Green Bay Packers in the NFC championship game.
Follow live scores and updates from the NFL.
MIAMI — College Football Playoff banners lined the roads from downtown to South Beach, alerting everyone to the Jan. 11 national championship.
The NFL announced that 7,500 health care workers vaccinated for the coronavirus will be given free tickets to next month's Super Bowl in Tampa.
Two weeks and 10 games into this year's playoffs, there hasn't been that one "instant classic" game. Sure, Andy Reid's fourth-down gamble with…
BALTIMORE — John Harbaugh wants a Ravens offense with a historically good rushing attack. He wants an offense with improved line play and a mo…
Three of the four NFL teams left standing to reach the Super Bowl have plenty of experience playing in snow – and clearing it.
PHILADELPHIA — Nick Sirianni's success working with various quarterbacks with different styles comes in handy in his new job.
Ted Thompson, whose 13-year run as Green Bay Packers general manager included their 2010 Super Bowl championship season, has died. He was 68.
The time has come, dadgummit.
Every once in awhile sports gives us — gifts us is more like it — a little story like this, unscripted, born of random circumstance.
INDIANAPOLIS — When Philip Rivers first started tossing footballs as a high-school ball boy, he heaved them any way he could. The throwing mot…
As the rumors and rumblings mounted several months ago that the greatest quarterback in NFL history was about to sign a contract with the lowl…
NEW YORK — Sarah Thomas will cap her sixth NFL season by becoming the first female to officiate the Super Bowl in NFL history.
Everyone who watched Alabama's Heisman winner DeVonta Smith torch Ohio State for 215 yards and three touchdowns in the first half of the natio…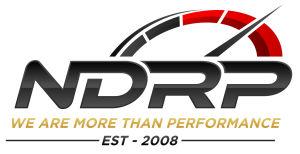 Neff's Diesel Repair & Performance
Coronavirus canceled the NFL Combine.
One problem for the Chicago Bears when pondering the possibility of them trading for Deshaun Watson: What would make them a preferred destinat…
What do Jared Goff, Baker Mayfield, Lamar Jackson and 41-year-old Drew Brees have in common with Deshaun Watson? Answer: Nothing.
Packers or Raiders? Jim Kelly or Joe Montana? Chuck Noll or Don Shula? How much trivia do you know from 52 years of Super Bowls?
KANSAS CITY, Mo. — The Kansas City Chiefs built a defense and signed a backup quarterback that were good enough to preserve a win.
GREEN BAY, Wis. — All that stands between Green Bay and its first Super Bowl berth in a decade is the one team that managed to shut down the P…
TAMPA, Fla. — Tom Brady's quest for a seventh Super Bowl ring continues, thanks to a young defense that's regained its swagger when the Tampa …