The 2-0 Chicago Bears take on the 0-2 Atlanta Falcons on Sunday in Atlanta. Yet, the Falcons are the favorite, according to the Vegas sportsbo…
LAKE FOREST – The Chicago Bears are one of 11 undefeated teams in the NFL and the Atlanta Falcons are one of 10 winless teams, yet the Falcons…
JACKSONVILLE, Fla. — Different team, familiar result for Ryan Fitzpatrick against the Jacksonville Jaguars.
Follow live scores and updates from the NFL.
The Pac-12 set a Nov. 6 start date Thursday for a seven-game football season, following the Big Ten in overturning an August decision to postp…
BYU's bye week unexpectedly turned into multiple weeks following a COVID-19 outbreak.
Finding the right matchups for the players you can count on are especially important in Week 3. So here's a look at who you might want to star…
Southeastern Conference football games won't have their normal scenes of packed stadiums and partying tailgaters.
CHICAGO — Gale Sayers, the dazzling and elusive running back who entered the Pro Football Hall of Fame despite the briefest of careers and who…
LAKE FOREST – Growing up in Chicago in the 1960s the guys that cemented my love affair with the National Football League beyond my dad were Ge…
FOXBOROUGH, Mass. — New England Patriots running back James White said he is having trouble processing the sudden death of his father, but is …
Saquon Barkley. Nick Bosa. Christian McCaffrey. Some big name players went down in week 2 of the NFL season. Will they be back? If so, when? F…
As the Atlantic Coast Conference worked Tuesday to reschedule another league game postponed because of a COVID-19 outbreak within one of its t…
LAS VEGAS — The glittering casinos on the Las Vegas Strip came to life through the giant lanai doors in the new home of the Raiders as the lig…
LAS VEGAS (AP) — Derek Carr threw three touchdown passes and the Raiders gave their new fans in Las Vegas plenty to celebrate even if they wer…
Follow live scores and updates from the NFL.
EAST RUTHERFORD, N.J. — A major knee injury has ended Saquon Barkley's season.
GREEN BAY, Wis. (AP) — Aaron Jones rushed for a career-high 168 yards and scored three touchdowns, including a 75-yard breakaway, as the Green…
TAMPA, Fla. (AP) — Tom Brady got his first win with the Tampa Bay Buccaneers on Sunday, throwing for 217 yards, one touchdown and an intercept…
PITTSBURGH (AP) — Ben Roethlisberger threw for 311 yards with two touchdowns and an interception and the Pittsburgh Steelers fended off a spir…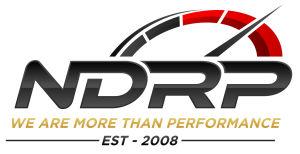 Neff's Diesel Repair & Performance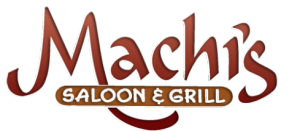 ARLINGTON, Texas (AP) — Greg Zuerlein kicked a 46-yard field goal as time expired, and the Dallas Cowboys overcame four fumbles and a 20-point…
INDIANANPOLIS (AP) — Jonathan Taylor looked right at home in his first NFL start.He made Sunday's he…
NASHVILLE, Tenn. (AP) — Stephen Gostkowski kicked a 49-yard field goal with 1:36 left, and the Tennessee Titans remain undefeated after holdin…
TAMPA, Fla. (AP) — Tom Brady had little to say Thursday in response to coach Bruce Arians' critical assessment of the quarterback's play durin…
LOS ANGELES (AP) — Robert Woods is off to another strong start with the Los Angeles Rams in a career that has always exceeded expectations, an…
CLEVELAND (AP) — Baker Mayfield found Odell Beckham Jr. and maybe some of his missing swagger.Mayfie…
The only thing missing when the Las Vegas Raiders get the chance to show off their shiny new stadium will be the fans.