On January 1, 2021, this office received a communication from the Governor's office in response to our request of December 22, 2020, "that the…
As you are aware, due to the COVID-19 pandemic, all sports seasons for the 2020-21 school year were adjusted. The winter sports season is sche…
Spring Creek senior Kendra Lusk will be a Bobcat!
Elko senior volleyball player Mariah Johnston has chosen her landing spot at the next level...
ELKO — Despite an abrupt end to her junior softball season and an uncertain time ahead during her senior year, Elko's Emery Lesbo is still set…
ELKO — While he may be an offensive lineman, Elko High School senior Earnest Gregory will play for the Defenders.
Spring Creek senior Gabe Lowe signs to play baseball at York College, despite not possessing experience at the varsity level.
ELKO — There is no quit in Alexis Elquist; she simply took a break.
ELKO – Teacher, counselor and sports leader Linda Trontel died May 6 but her memory will live on, thanks to community supporters and the Elko …
Despite the absence of the annual ceremony — which was pushed back to Sept. 21 — Spring Creek senior Jeff Guthrie and West Wendover senior Jes…
Sending off a legend; Lynette Davis ends 49-year career with Elko County School District as a teacher, basketball coach, athletic director and…
Spring Creek senior softball player Patience Swafford will continue her career at the collegiate level, check out her decision here!
Spring Creek High School senior softball player Patience Swafford discusses her commitment to Northland College, in Ashland, Wisconsin.
Elko senior Natu Meles will continue his soccer career and his education at Lake Tahoe Community College!
Take a loot at Lu! Spring Creek senior Elizabeth Canning has committed to play basketball for Missouri Valley College.
Check out what Elko senior Rolando Acosta is up to and where he will he play collegiate football!
There is a new head coach of the EHS volleyball program...
During the Spring Creek League Meet, both the Spartans and Lady Spartans took home the top honors.
The Elko baseball team split its league and home-opening series against two-time defending state champion Truckee.
Primeaux has elected to play soccer and signed her national letter of intent with Stephens College, an NAIA program, in Columbia, Missouri.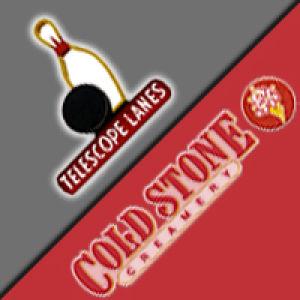 Cold Stone-Telescope Fun Center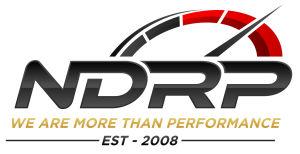 Neff's Diesel Repair & Performance
Despite losing each of its league openers on the road, the Spring Creek softball team gave Lowry a mighty challenge in the first half of the d…
The Spring Creek baseball team's league openers were barn burners.
The Elko girls softball team is hopeful for more games after opening league play with blowout victories.
The Spring Creek League Meet — which was scheduled for Saturday, March 14 — has been pumped ahead and will kick off at 1:30 p.m. Friday, March…
In four games during the Desert Winds Tournament, in Mesquite, the third try was the charm for the Spring Creek softball team. The Lady Sparta…
Elko wrapped up the Desert Winds Tournament with a 3-1 record on consecutive victories and will enter their home and league openers, set to ho…
The somewhat inexperienced, low-on-numbers Spring Creek baseball team knocked out a winning start to season.