SPRING CREEK — Spring Creek senior Arena McDermott has been a mainstay for the Lady Spartans' soccer program, a key component for some of the best teams in school history.
So, it should come as no surprise that she will continue her athletic career.
McDermott has signed her letter of intent to play at the next level for Columbia Basin College, in Pasco, Washington.
The Lady Hawks are a member of the Northwest Athletic Conference, freshly removed from an extremely-successful campaign.
Columbia Basin finished with a 15-2-1 overall record and a 12-1-2 conference mark, punching a ticket to the Final Four before losing 2-1 to Clark.
McDermott made her official visit to CBC in early October — also visiting Blue Mountain Community College (Pendleton, Oregon) and Walla Walla (Washington) Community College — saying she "liked the campus and the coaching style there."
"They were very welcoming and it seems like a good fit," she said.
She first came into contact with the school through Spring Creek head coach Kami Crowe and emailed back and forth.
AT CBC, McDermott is expected to play either on defense or in the midfield.
As for her studies, she plans to go into nursing — doing her perquisite classes at CBC and finishing elsewhere.
For goals, she hopes to "be a starter" and "make it to the Final Four both years."
Transitioning to the collegiate level can be tough on the field and off the pitch as well, but Crowe thinks McDermott has the tools and the mindset to succeed.
"Her work ethic is amazing. She's one of the hardest-working athletes I've been around. She has the willingness to play everywhere on the field," Crowe said. "Arena never loses the ball, it's like she has glue on her feet. She has great field vision; passing and running to receive a pass."
High School Career FreshmanMcDermott's varsity career began in her first year of high school, starting for a Spring Creek team that went 9-5-4 in league play and reached the 3A North semifinal before a 1-0 loss to South Tahoe.
She took two shots but served primarily as a defensive stopper.
SophomoreAs a 10th-grader, the Lady Spartans took their game to another level — winning the Division 3A North-East title — finishing 9-1-1 in a delayed, COVID-shortened campaign without a postseason.
She was part of a defense that allowed just three goals on the year and posted nine shutouts.
With just two shots on-goal, she stuck one into the net for the first goal of her high school career.
JuniorSpring Creek repeated at the 3A North-East champion in the 2021 season, going 12-4-3 overall and 9-0-1 in league play.
Once again, the Lady Spartans made the 3A North semifinal but came up a goal shy of a trip to state — losing 1-0 for the second-consecutive time to South Tahoe — a game in which she was unable to play in due to a positive test the week of the regional tournament.
On the year, her defensive prowess — smarts, athleticism, instincts and toughness — were her calling card, per the usual, but she managed to score two goals and dish two assists.
She earned 1st-Team All-League and 2nd-Team All-North selections on the defensive side of the field.
As a senior, McDermott served a multitude of duties for the Lady Spartans — who finished 10-10-11-1 on the season and 7-2-1 in league — leading a young group of girls, playing defensively and overlapping runs on the offensive side of the field as well.
Fittingly, she assumed an attacker's role — launching 27 shots — netting three goals and posting a pair of assists.
On Oct. 15, 2022, she scored a career-high two goals in a 2-0 victory over Dayton.
Spring Creek's season came to a close with a 3-0 loss to Truckee in the 3A North regional quarterfinal on Nov. 3, 2022, in Reno.
She capped her time with the Lady Spartans as a 2nd-Team All-League player.
Congratulations to Arena McDermott on a stellar high school career with Spring Creek during some of its most successful seasons, and best wishes at the next level with Columbia Basin College.
Arena McDermott
Arena McDermott signing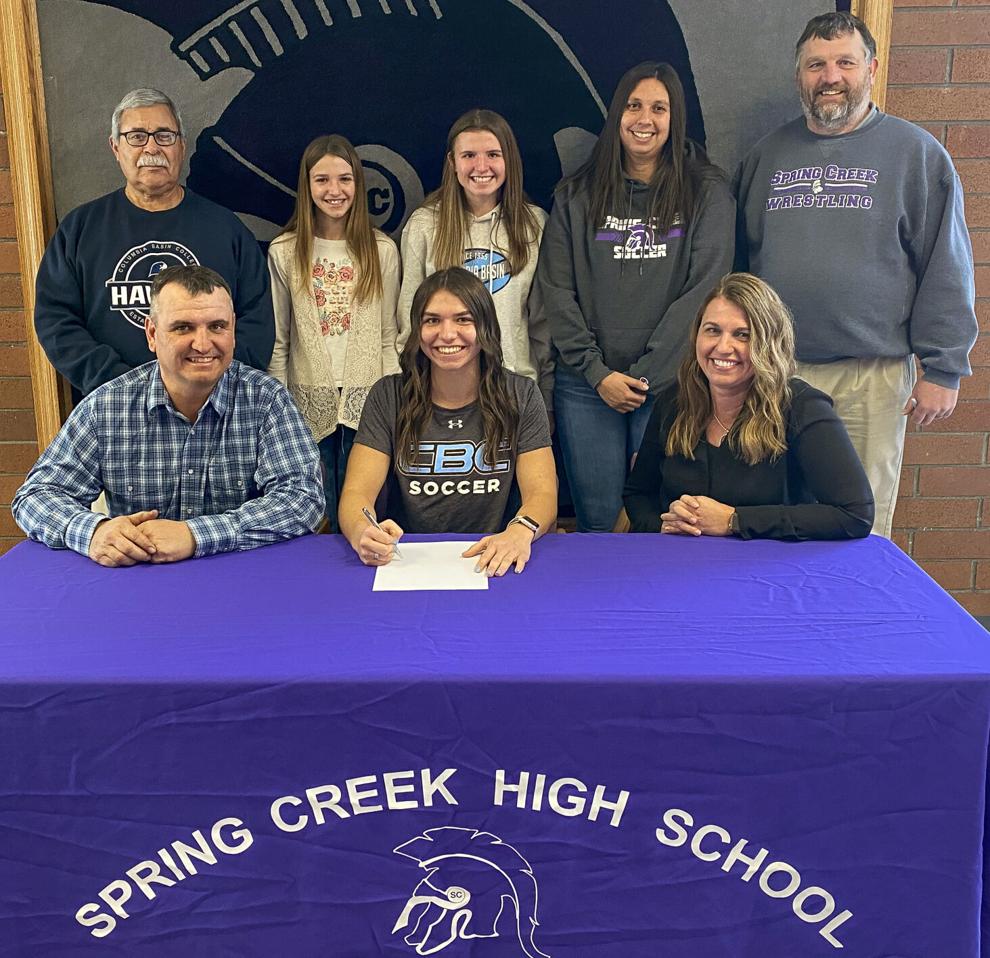 Arena McDermott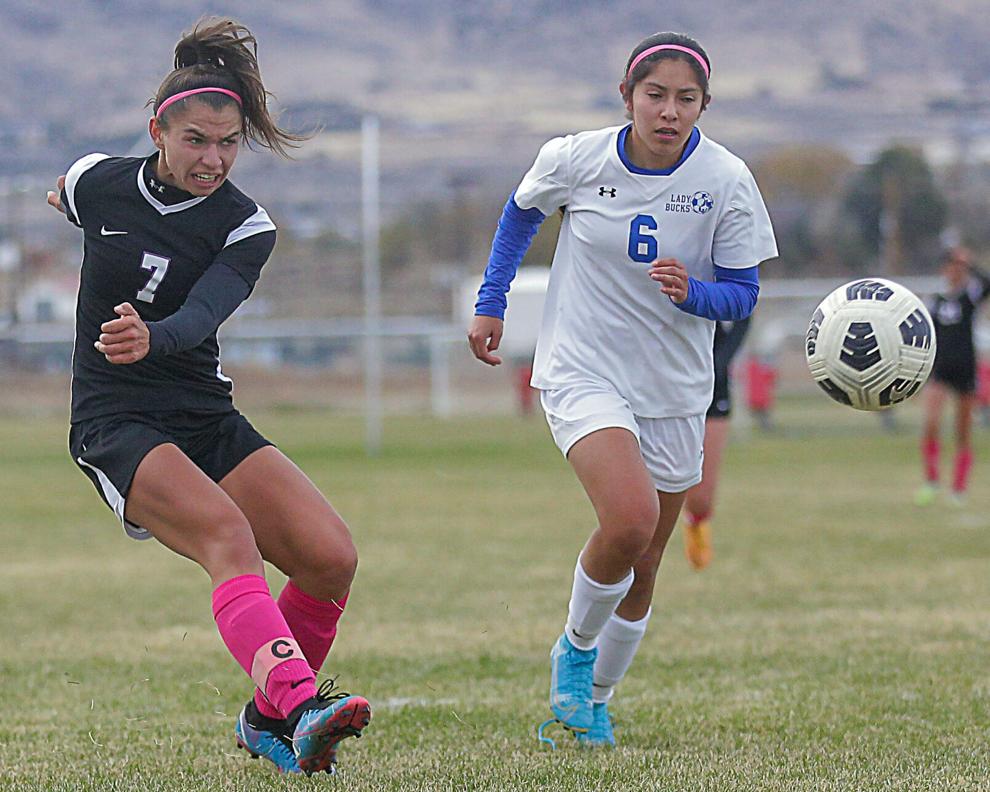 AAA Athletic - Arena McDermott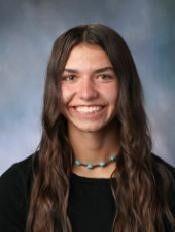 Arena McDermott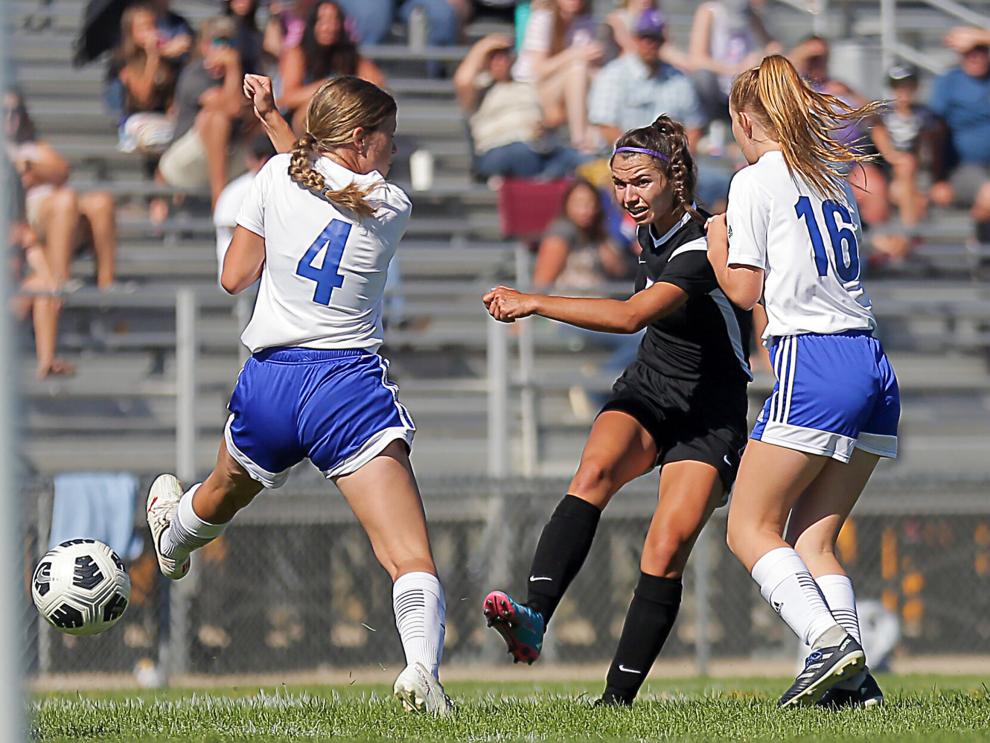 052422-elk-spt-3a-track-arena-mcdermott-4x200.jpg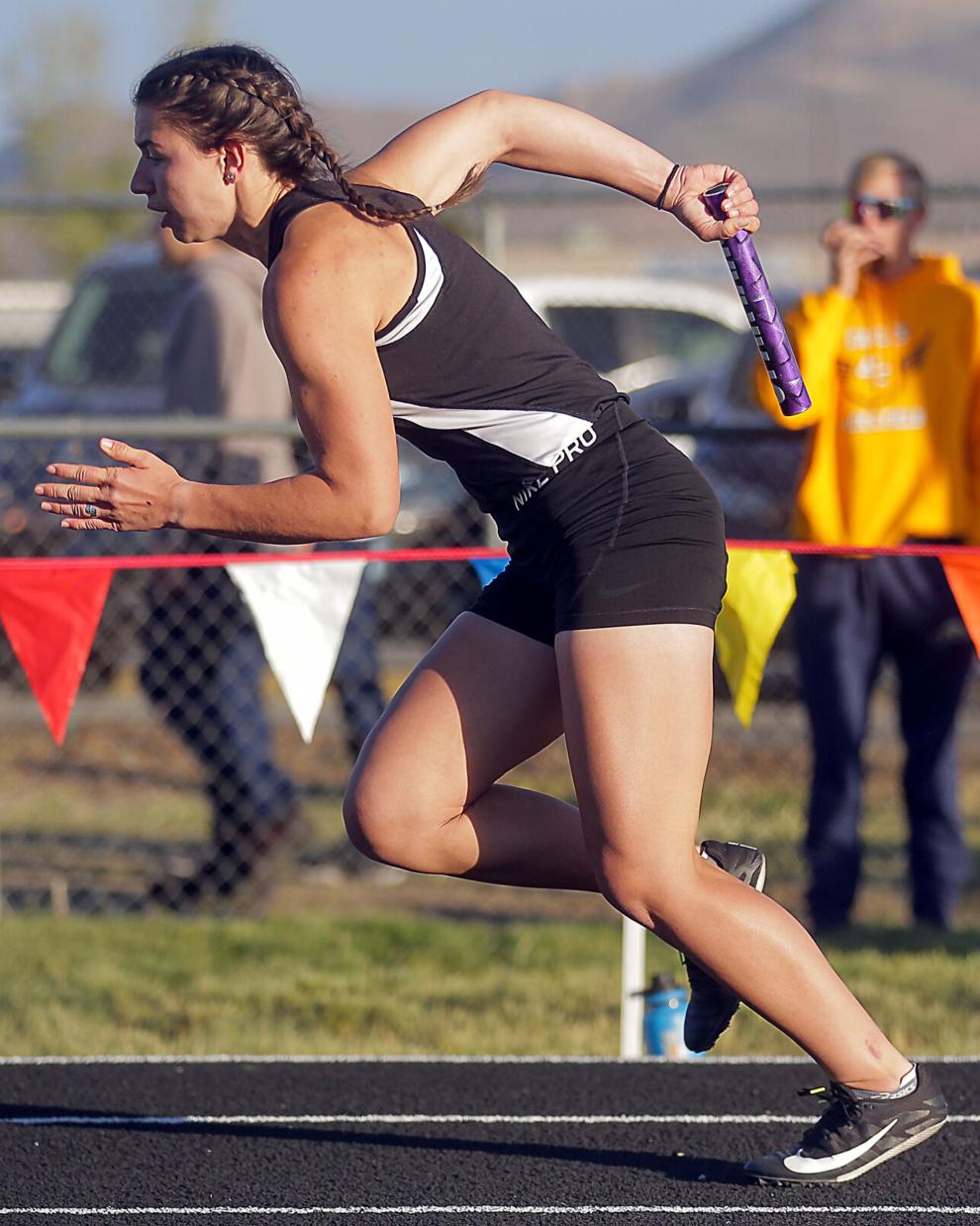 Arena McDermott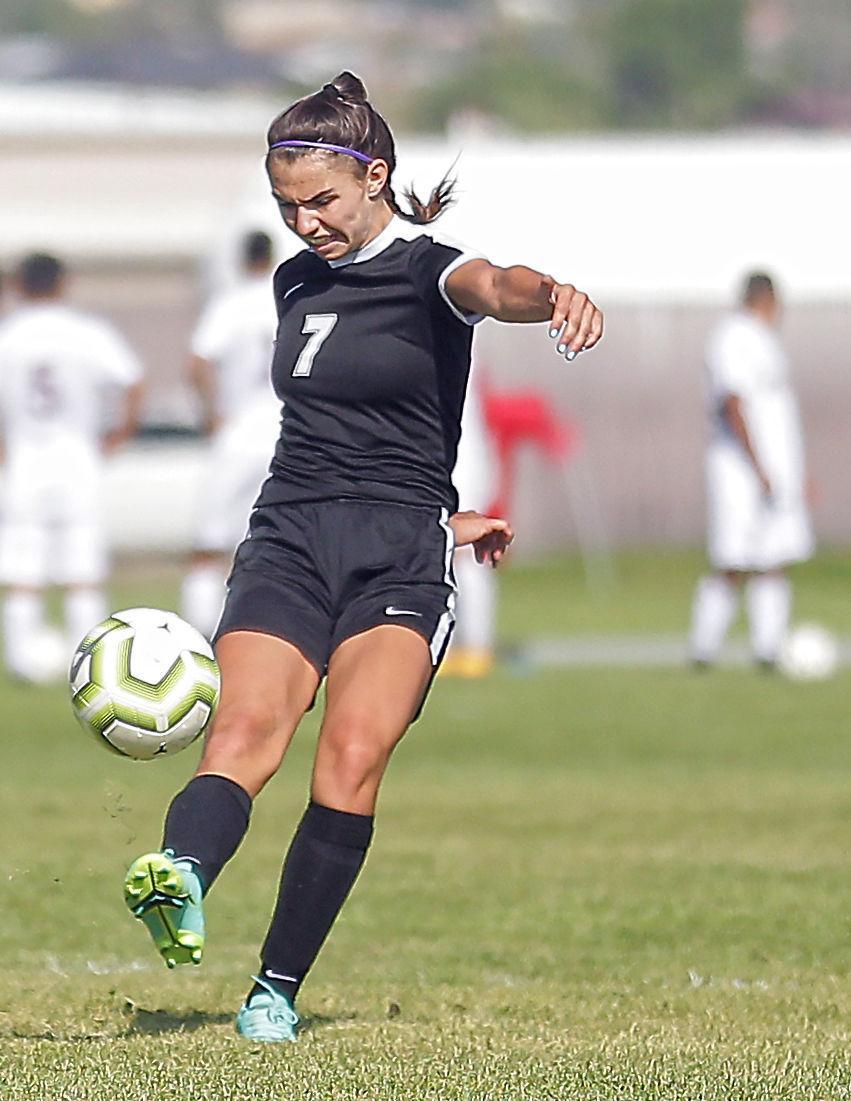 Fallon at Spring Creek girls soccer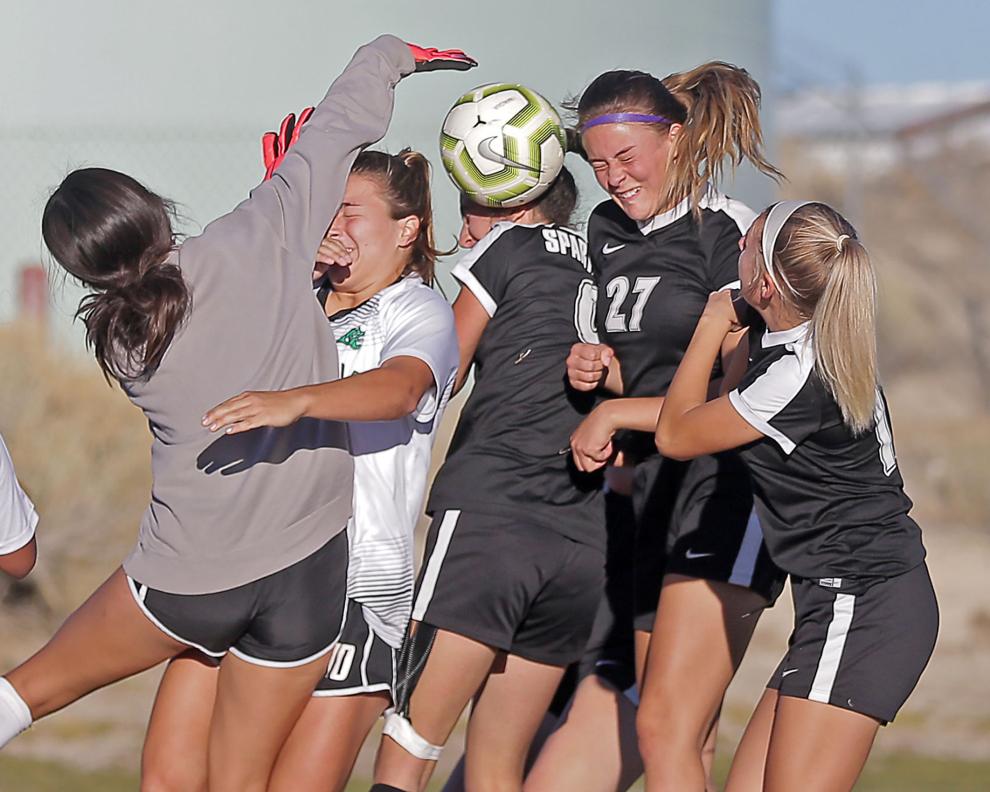 083121-elk-spt-spring-creek-girls-soccer-arena-mcdermott-01.jpg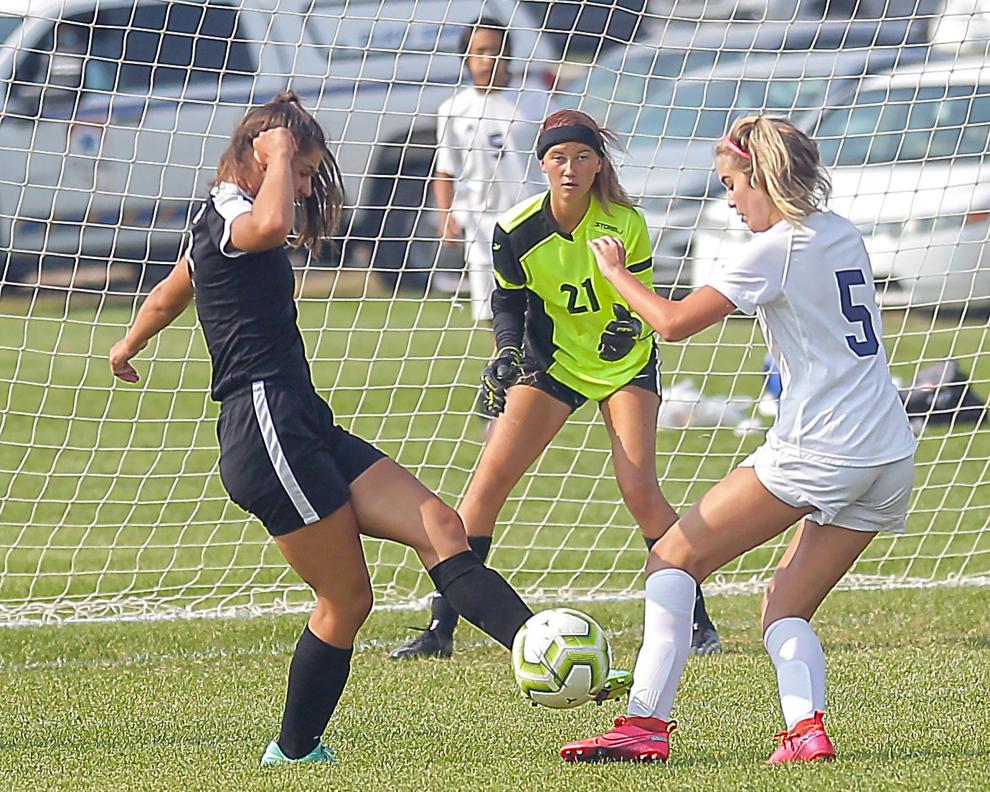 083121-elk-spt-spring-creek-girls-soccer-arena-mcdermott-03.jpg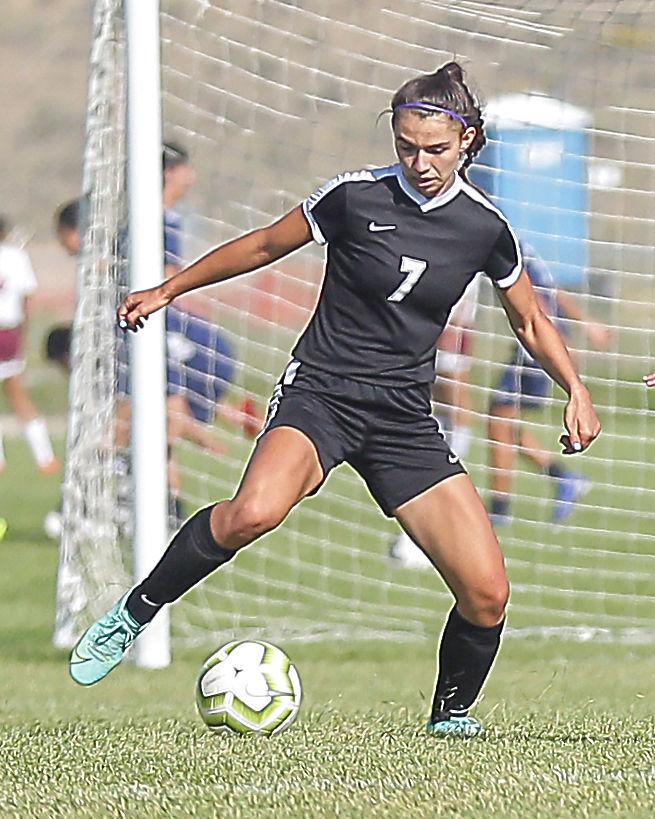 083121-elk-spt-spring-creek-girls-soccer-arena-mcdermott-02.jpg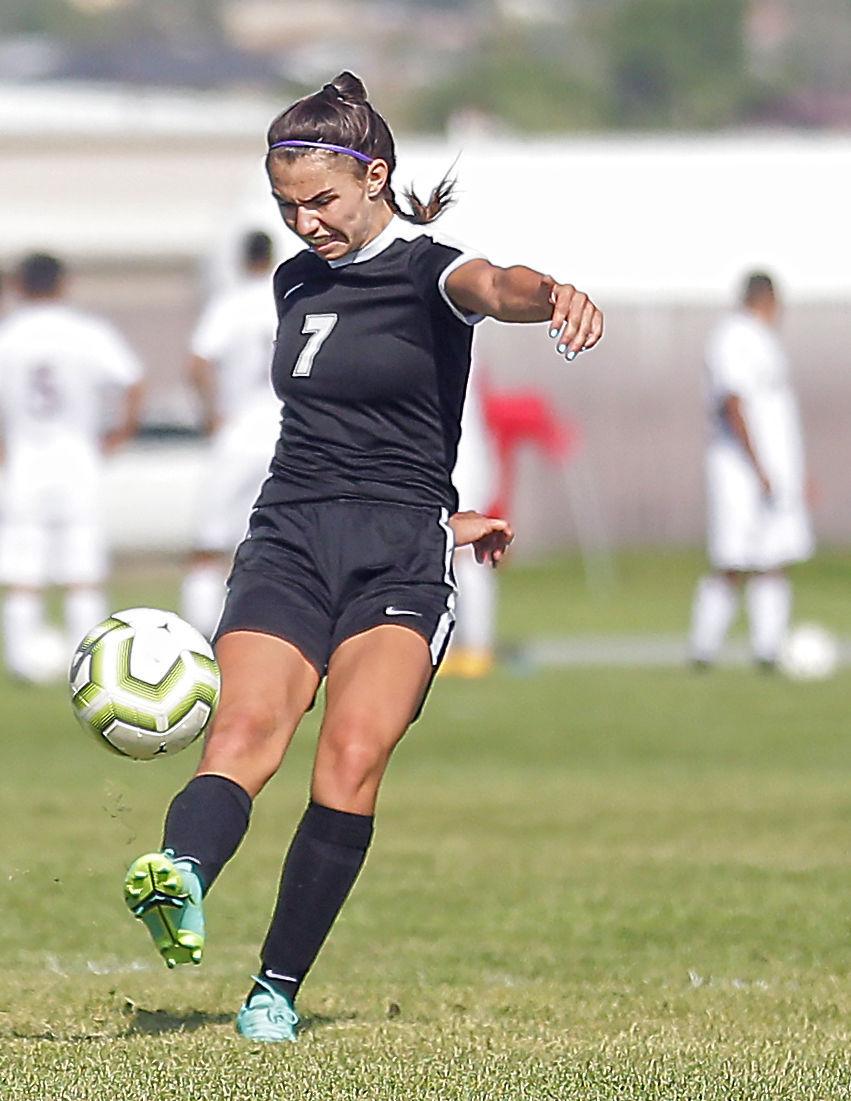 Arena McDermott