ELKO — Elko senior soccer player Miguel Abarca will play the sport he loves but by another name in land far, far away.
Where he is going, it's known as futbol.
Abarca has been accepted to and will play for FC Odisea Academy, in Castellon de la Plana, Spain.
He came into contact with the team through the FieldLevel app, used by coaches from all over to look for and find prospective athletes.
"As coaches, you load your roster into the app and messages are posted by coaches from everywhere — saying what players they are looking for and what positions they need," said Elko varsity boys soccer coach Alonso Lujan.
His first contest with FC Odisea Academy came on Dec. 8, 2022.
"He had two interviews and we had to send them three full-game films," said Abarca's mother, Edith. "The third interview came with the offer."
While he will play futbol for FC Odisea, Abarca will conduct his studies online — pursuing a degree in biology.
He has been accepted to the University of Utah.
"The only class they (FC Odisea) have is a language class to help people with Spanish," he said.
As for his duties on the pitch, Abarca plans to play defense — "either center-back or right-back."
His days will be long, training from 7 a.m. through 6:30 p.m. six days a week — gaining a lunch and breaks in between.
While in Castellon de la Plana — which has a population of 170,000 — Abarca will stay in an apartment that is provided by the team and live with a roommate, one he does not know yet.
He is looking forward to "seeing what styles they play there, if it's harder or easier than here and how it is different," he said.
As for goals, Abarca eventually wants "to play Division-I soccer and then go pro."
When asked what program he would like to play for at the D-I level, he responded without hesitation — "UCLA."
He must be with FC Odisea Academy by Aug. 30 and will serve at least a one-year commitment.
His younger sister, Dayanara, a freshman at Elko High School, will play with the Elko Indar Futbol Club from July 3-9, in the Donosti Cup, in San Sebastian, Spain — which is approximately 400 miles and six or seven hours northwest of Castellon de la Plana.
"We will go with her on the Indar trip and have to go back with him a month later," Edith Abarca said.
High School Career
Abarca was a four-year player at tahe varsity level for the Indians and started to shine a sophomore.
During the delayed, COVID-shortened season without a playoff — Elko went a perfect 11-0 and capped the year with the North-East league title in a thrilling 2-1 victory over Lowry in overtime on April 7, 2021.
Thanks to Abarca and company, the Indians never allowed more than one goal in a contest and pitched seven shutouts in 11 tries — giving up just four scores on the season — opponents averaging just .36 goals per game.
Offensively, he scored his lone goal on a penalty kick in a 6-0 victory over the Buckaroos on March 31, 2021.
Simply put, the Indians had the privilege of playing with the probably the best sweeper in the league and — arguably — the state.
Abarca commanded the back end of Elko's defense, doing so with knowledge of schemes, anticipation, size and athleticism.
He was a 1st-Team All-League, 1st-Team All-Region and 1st-Team All-State selection.
He led a defense that never allowed more than two goals by a 3A North-East opponent.
In 11 games against league foes — one coming in the preseason — Abarca and the Indians pitched six shutouts and gave up just one score three times.
Not only gifted with impressive defense skills and a knack for being in the right place at the right time, Abarca also possesses offensive talent.
Despite limited opportunities, he finished the season with three goals and made two assists.
His best offensive game came in a 4-0 home victory over Fernley on Oct. 16, 2021, turning in a score and an assist against the Vaqueros.
Elko reached the 3A state tournament for the first time since 2015 and the fifth time in the history of the program, finishing the season with a 12-6-4 overall record and going 9-0-1 in league play.
In his final year in maroon and white, the Indians were a goal shy of qualifying for back-to-back state tourneys — posting a 13-11 overall record and a 9-1 mark in conference play — ending the season with a heartbreaking 3-2 loss in overtime to McQueen during the 3A North regional semifinal.
Once again, Abarca was the cream of the defensive crop — nailing down consecutive 1st-Team All-League and 1st-Team All-North selections at sweeper.
Elko nabbed its third-consecutive 3A North-East championship, allowing just three goals in conference play — all to Spring Creek — one in a loss and two in a 3-2 victory.
The Indians posted seven shutouts in nine tries, beating Fernley by forfeit in one contest.
Along with his defensive prowess, Abarca brought some offensive game — finishing third on the team and tying for fourth in the league with nine goals.
His top total came in a two-goal effort in a 4-0 road victory over the Vaqueros on Oct. 25, 2022, in Fernley.
Good Luck
Congratulations to Miguel Abarca on a storied high school soccer career, and as they say in Spanish "Buena suerte!" while playing futbol overseas with FC Odisea Academy.
Miguel Abarca
Miguel Abarca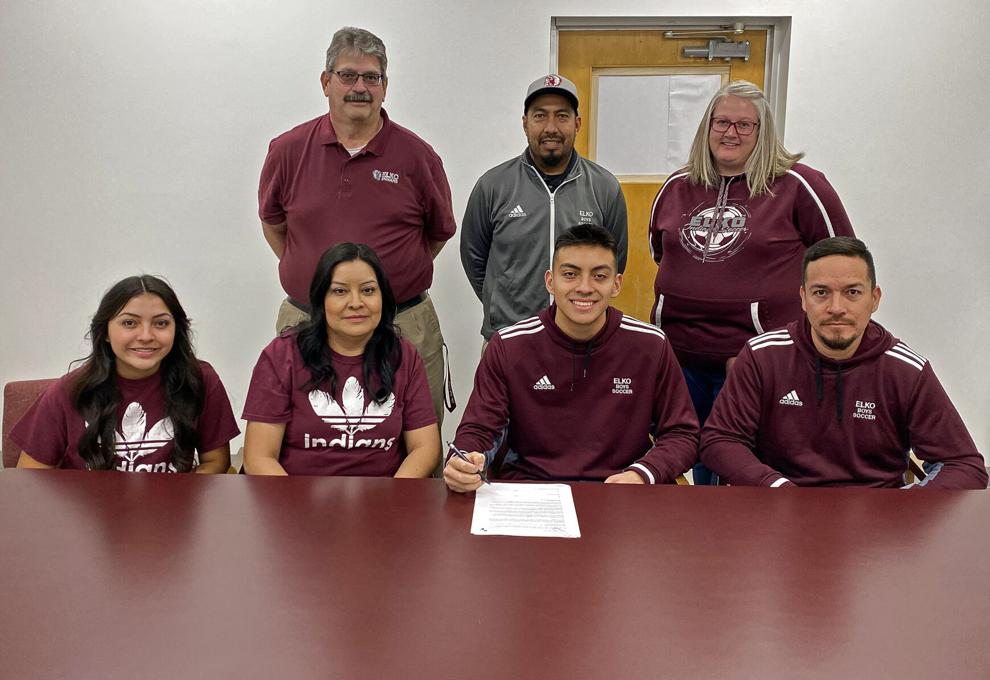 AAA Athletic - Miguel Abarca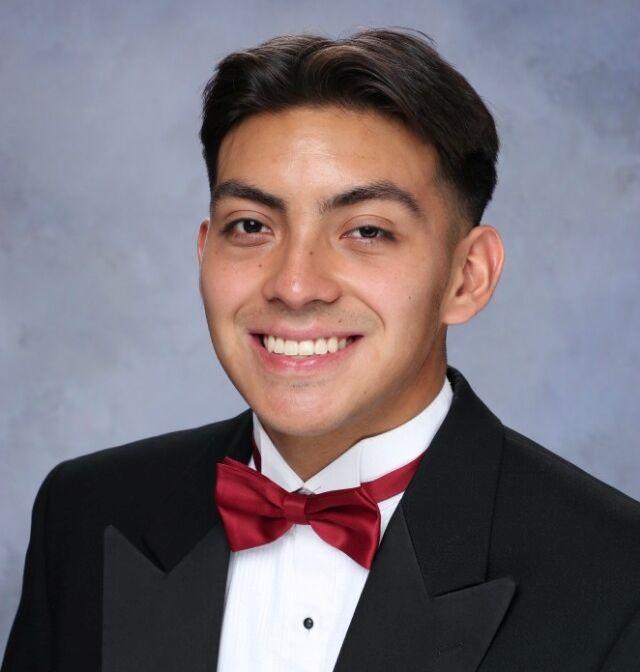 Miguel Abarca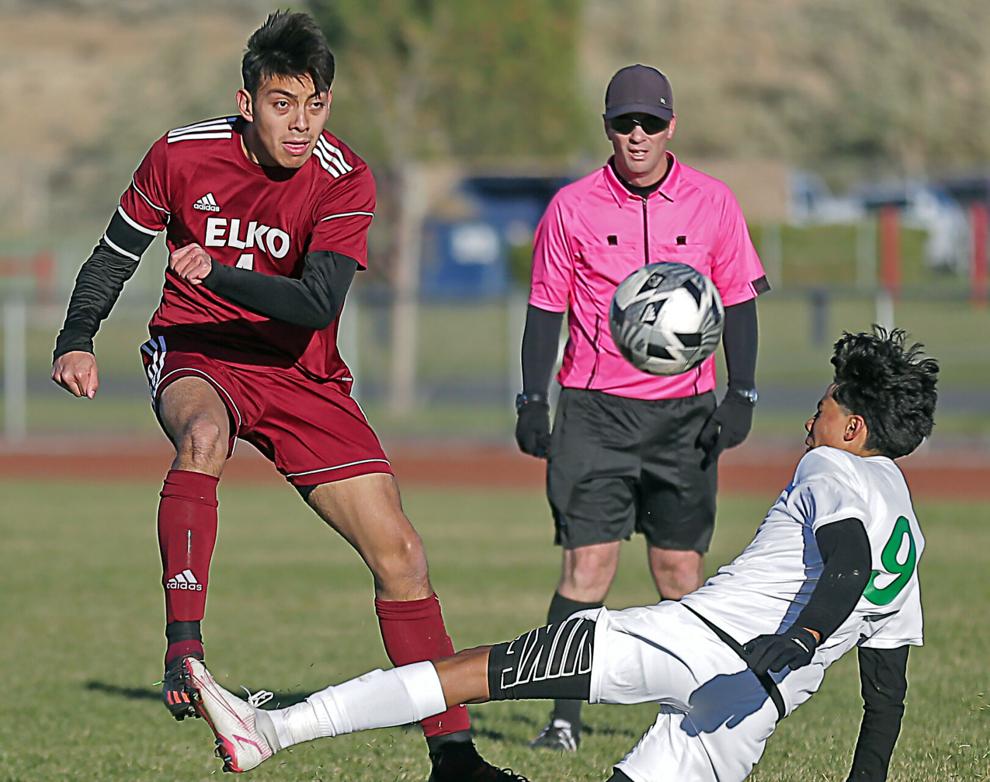 Miguel Abarca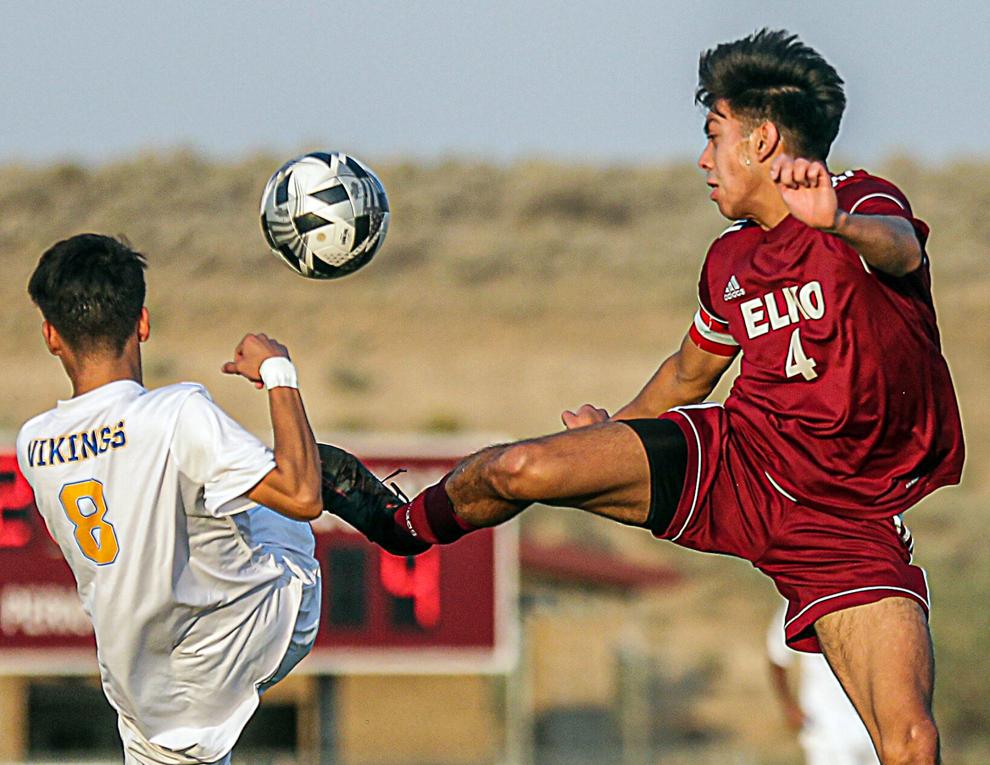 Langston Bonafide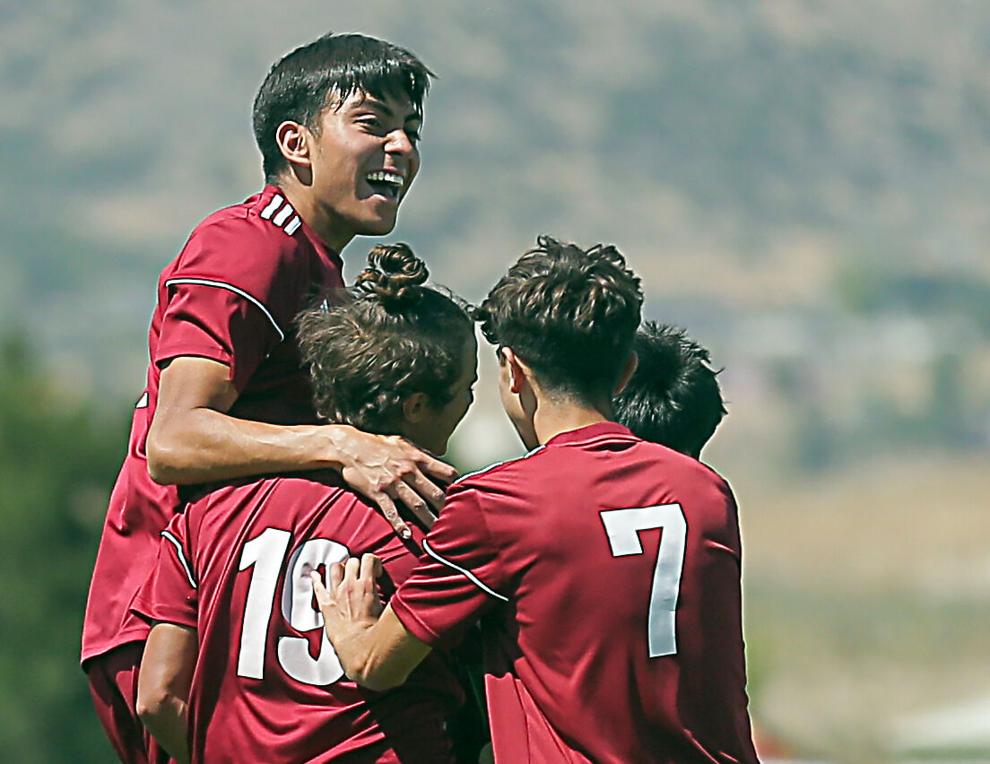 Miguel Abarca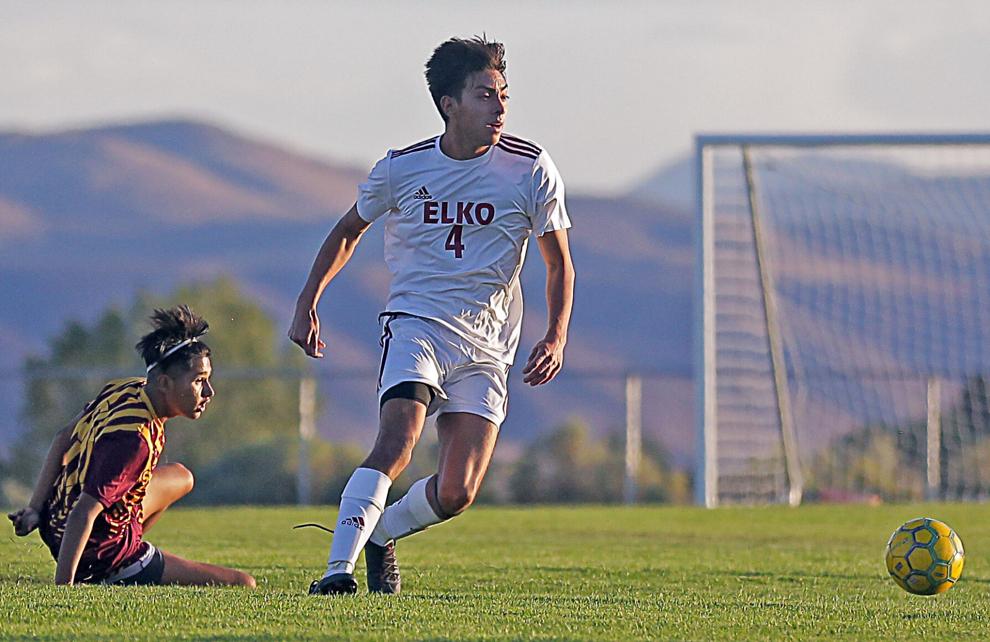 Miguel Abarca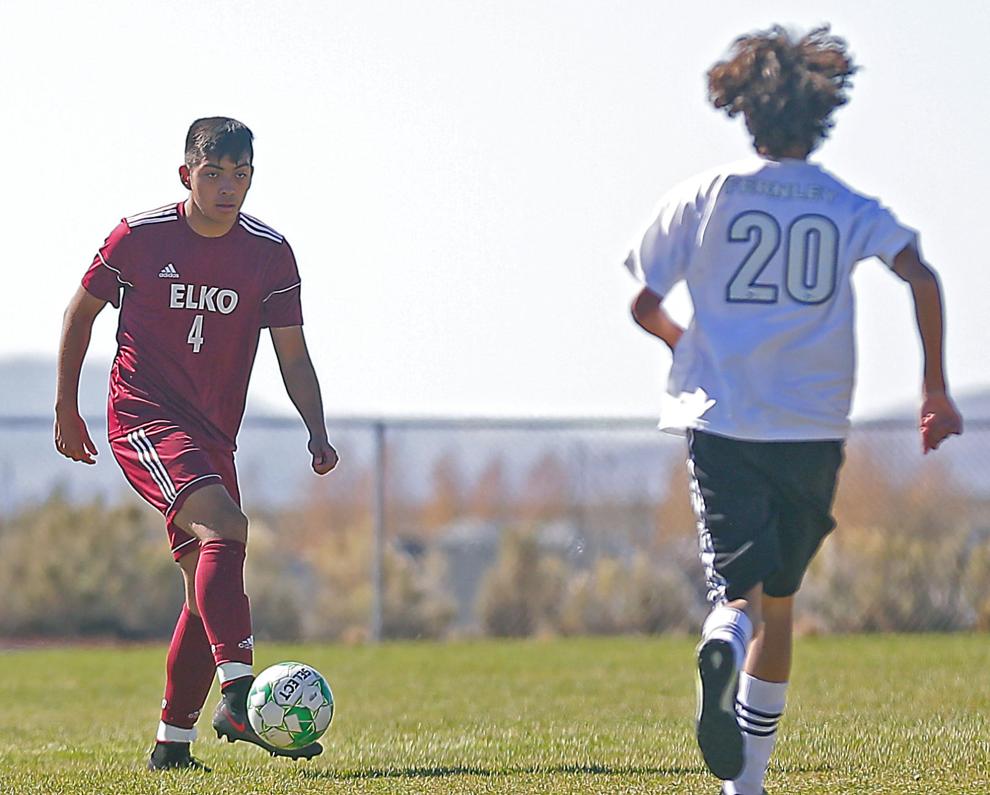 083121-elk-spt-elko-boys-soccer-miguel-abarca-01.jpg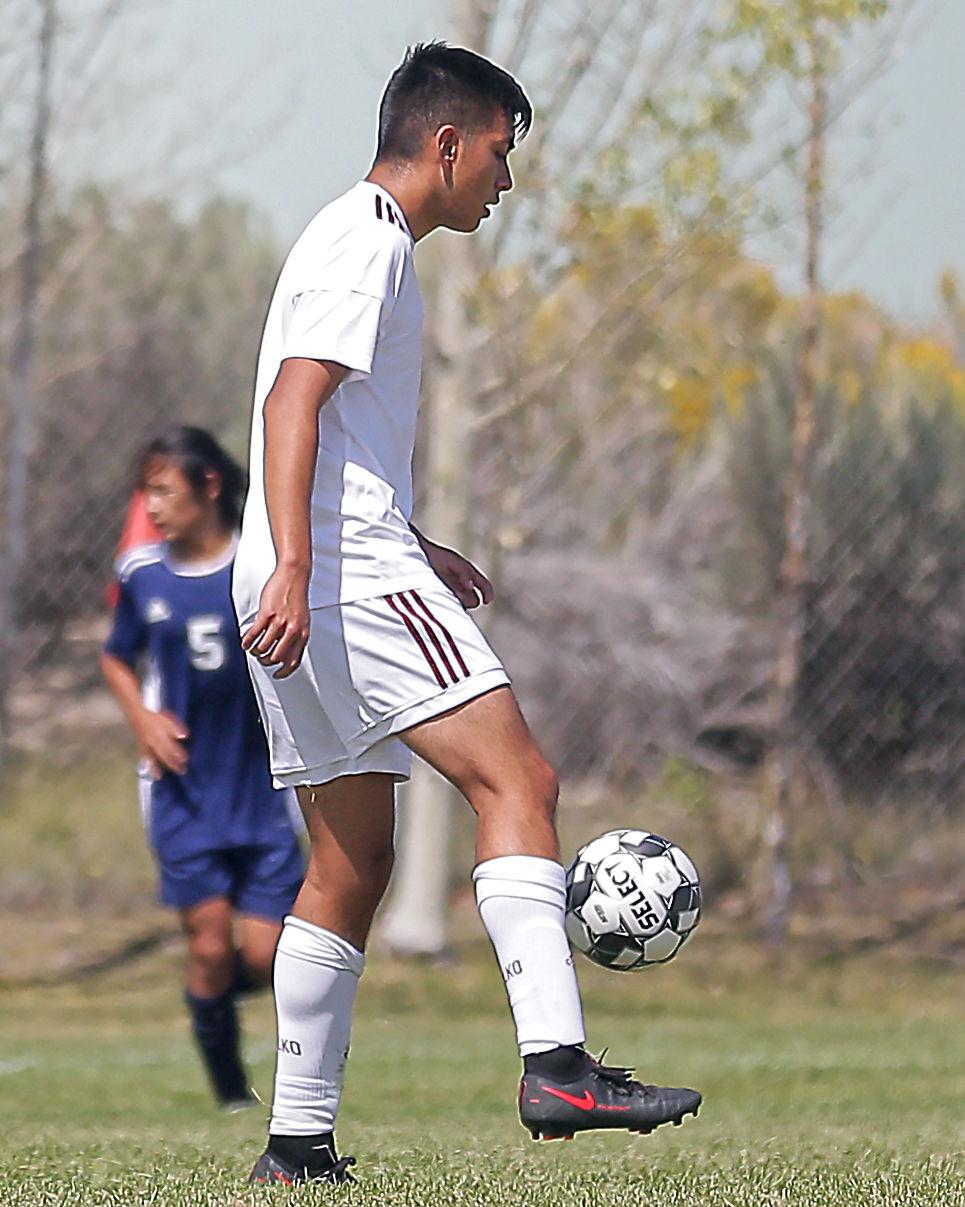 083121-elk-spt-elko-boys-soccer-miguel-abarca-02.jpg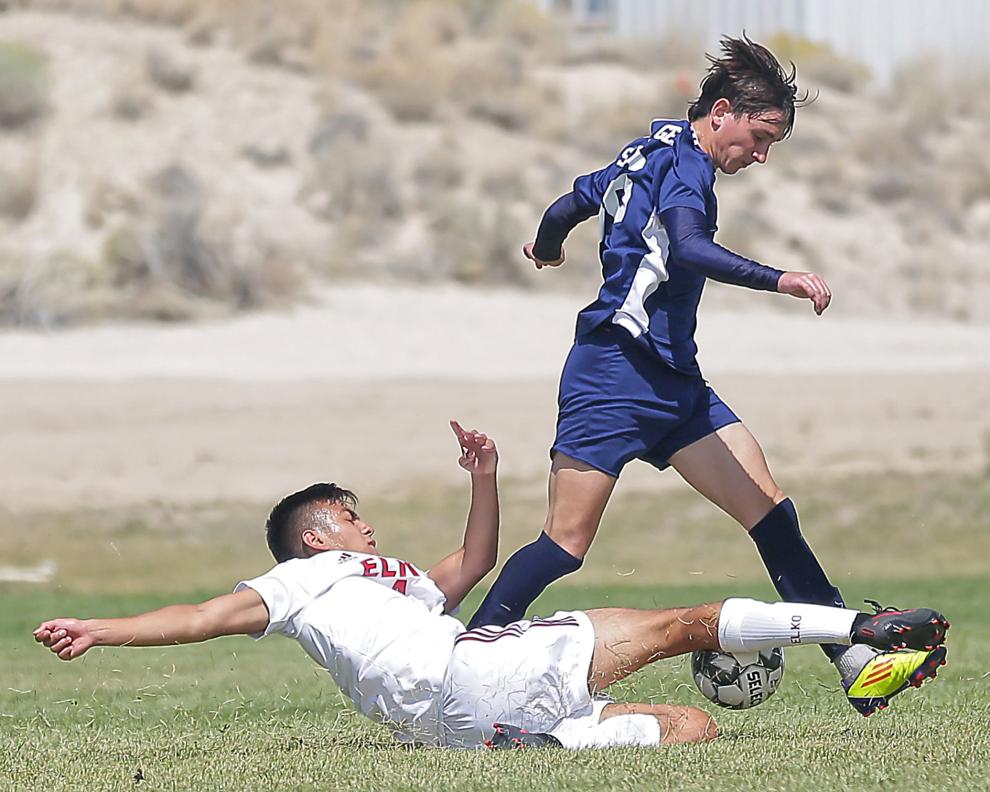 030621-elk-spt-elko-boys-soccer-miguel-abarca.jpg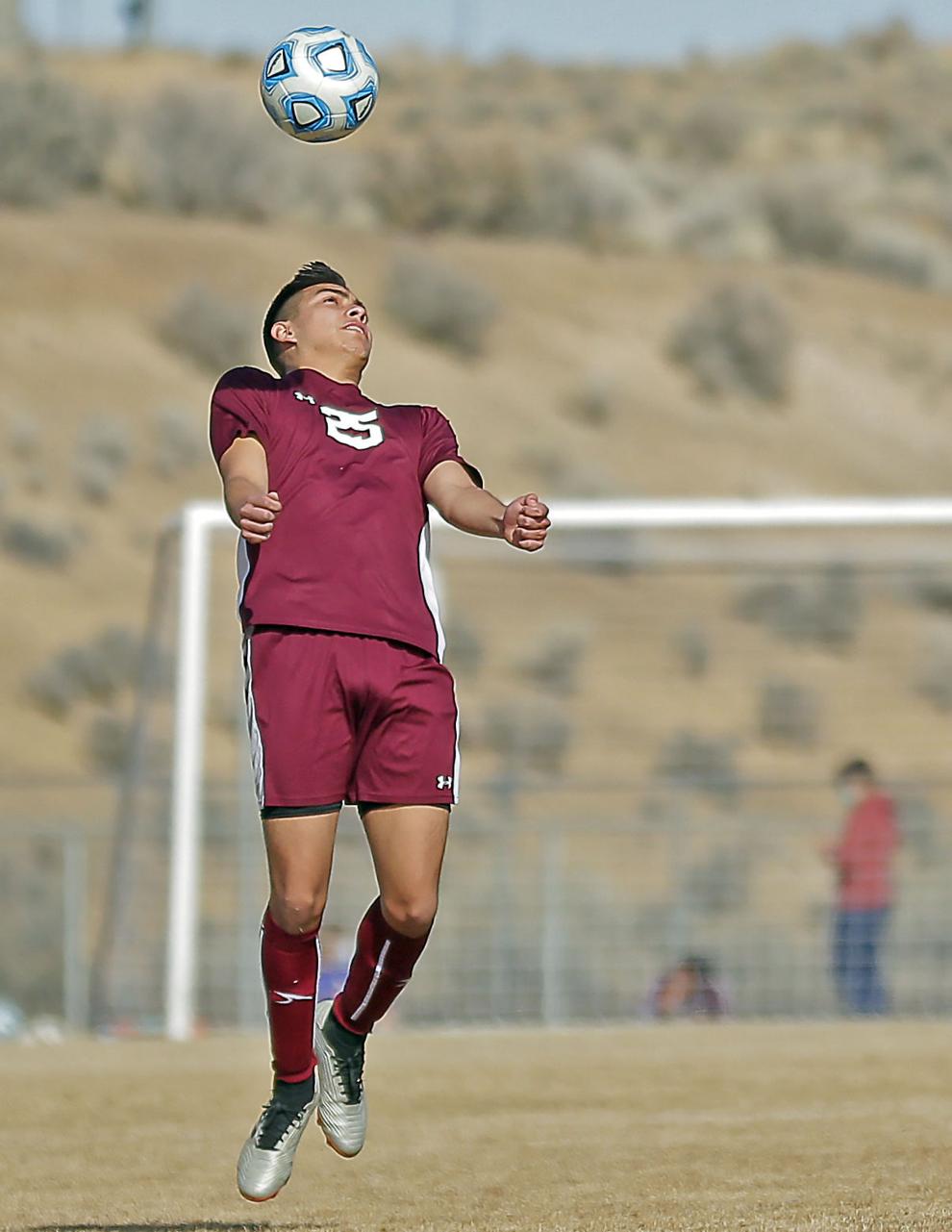 Elite FC U13 boys soccer -- Icebreaker Tournament