LAS VEGAS — For the second-consecutive season, the Moapa Valley Pirates kept the Spring Creek Spartans from the title at the Division 3A Nevada State Track and Field Championships.
Last season, Moapa Valley claimed the 3A boys state championship with 116 points — Spring Creek finishing second with a total of 95 points.
On Saturday, the Spartans trimmed the gap — scoring 119.5 points — but the Pirates slipped away with the state championship with a total of 123 points.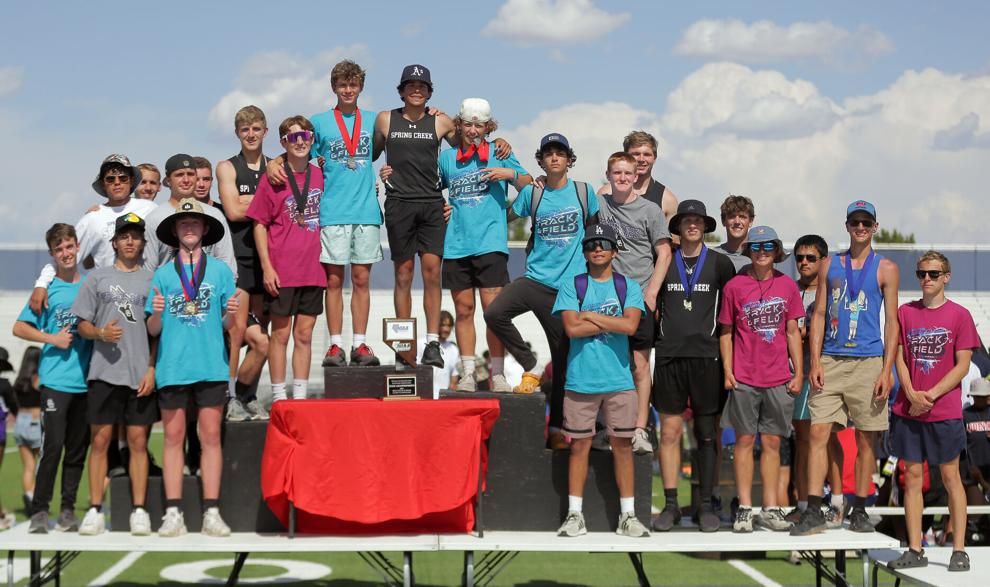 Sparks finished third with 68 points, and Elko came in fourth with 49 points.
Individual State Champions
Locally, a number of athletes locked down state titles.
In the triple jump, Spring Creek junior Michael Dorame broke his own school record — spanning a total of 44-feet-6-inches.
Fellow junior Jon Crawford-Wadley neared the school record of 6-feet-5-inches in the high jump, winning the event with a career-best leap over the bar at 6-feet-4-inches.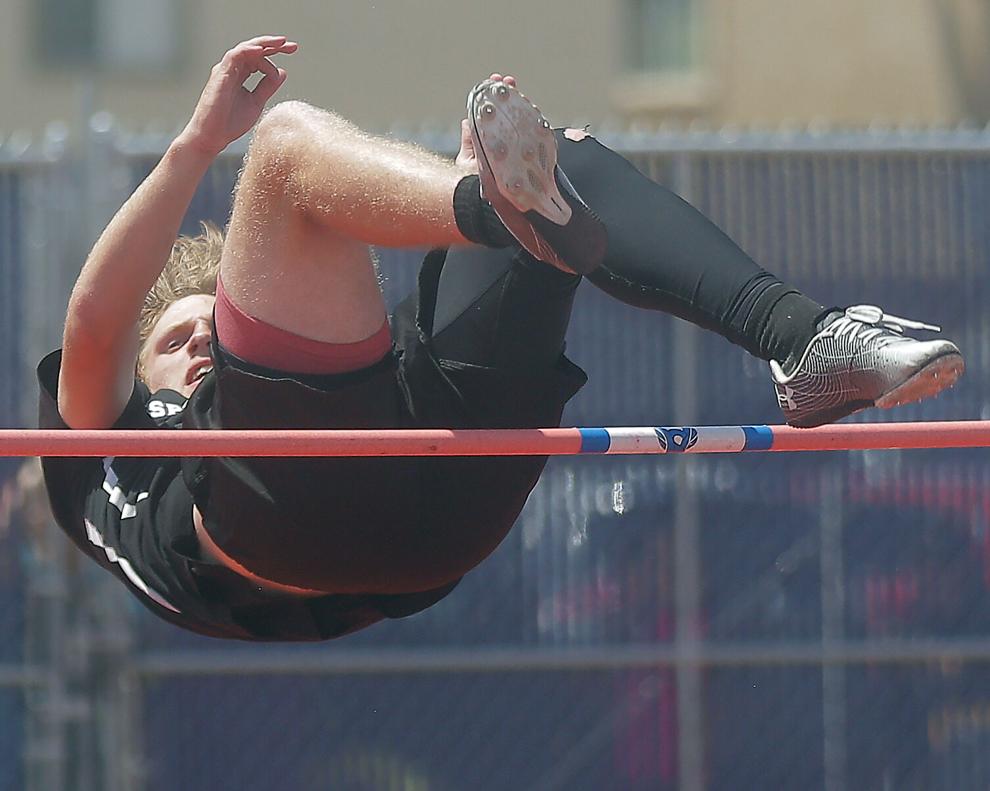 The Spartans' third individual champion came in the form of senior Tarron Metz, who pole vaulted 13-feet on his first attempt.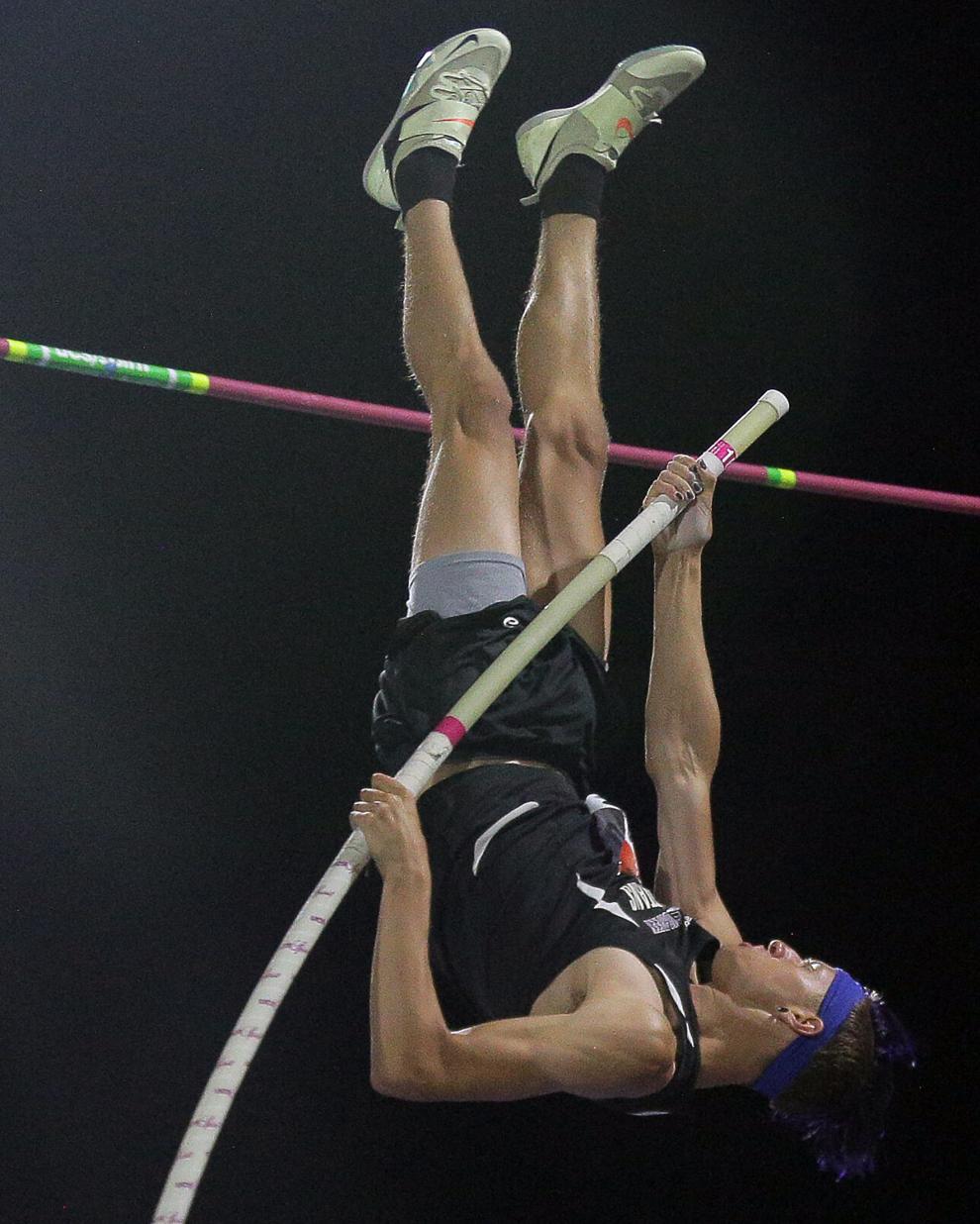 For Elko, junior Braylon Baggett turned in a great final lap in the 3200 meters — winning the event with a two-mile time of 9:42.20 for a personal record.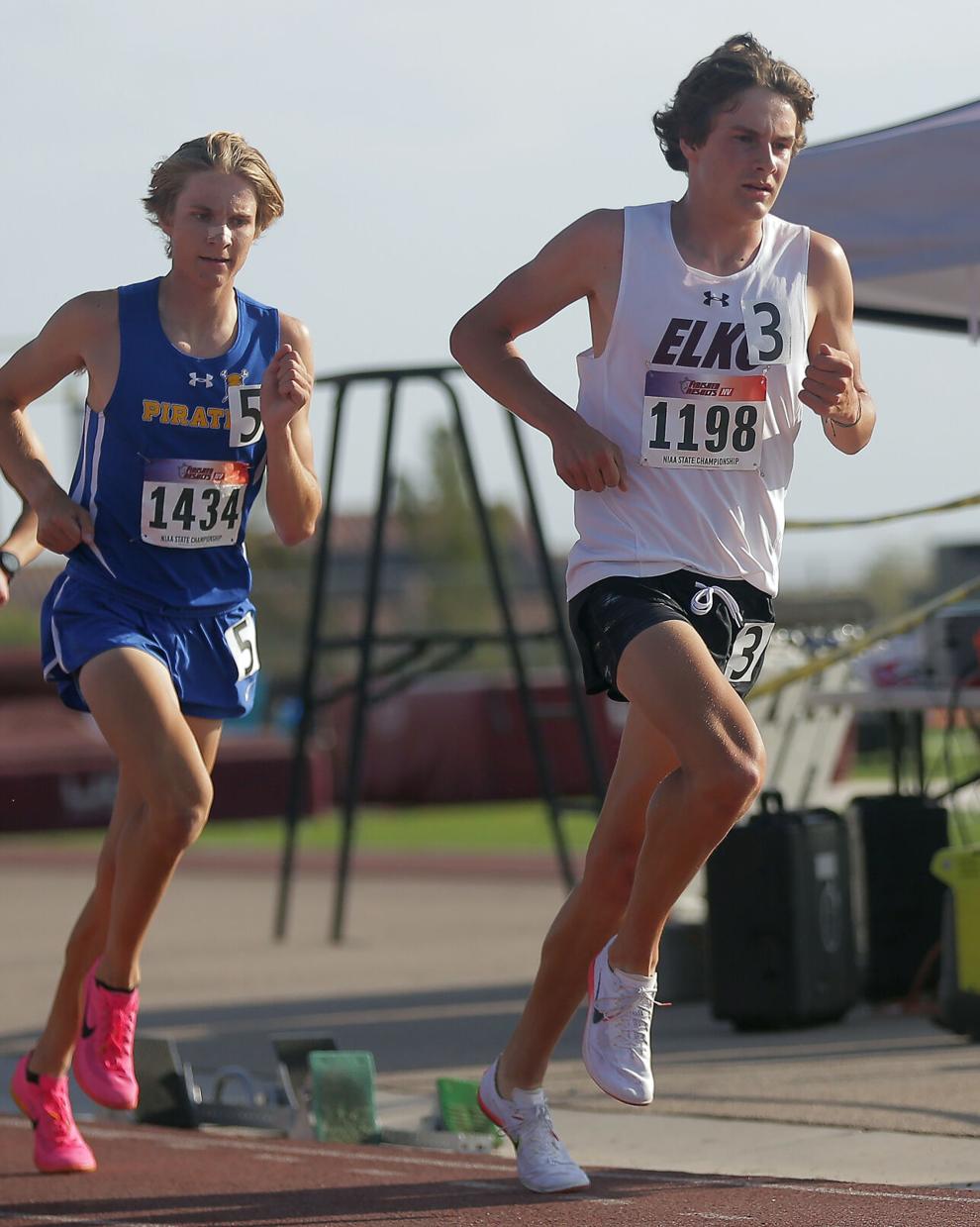 Runner-Up Finishes
In the pole vault, Spring Creek went one-two.
Senior Jake Bradford, like Metz, cleared the bar at 13-feet as well — needing two tries to achieve the height.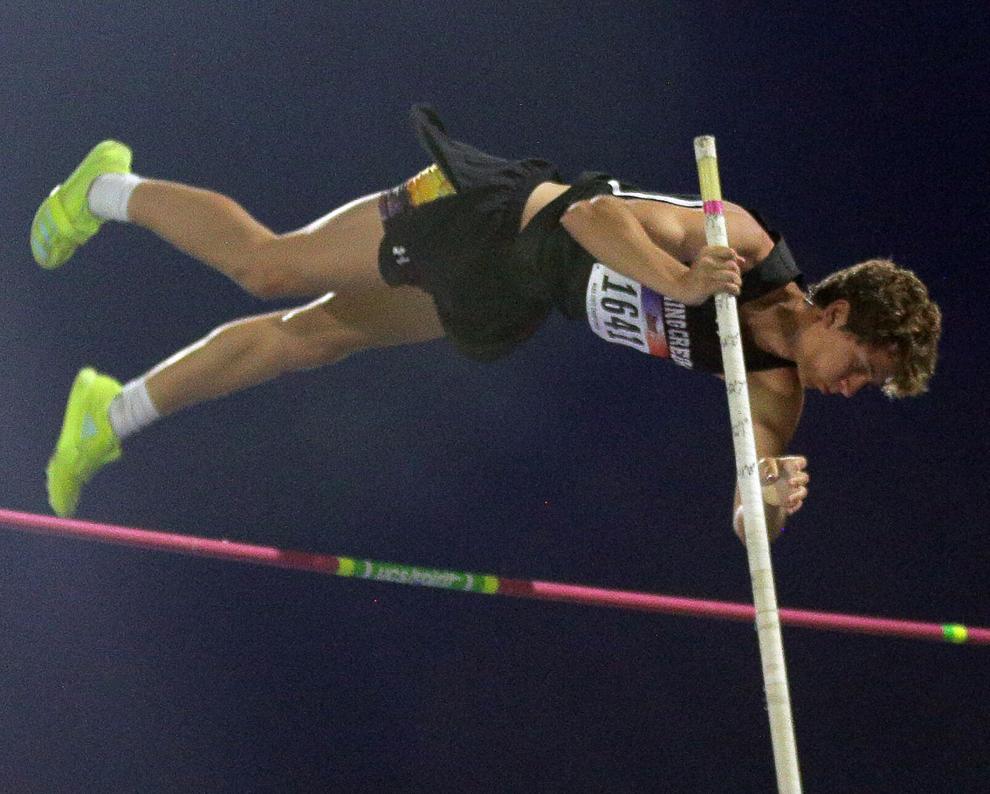 In the 800 meters, junior Nathan Morrill posted a personal record for a time of 2:00.68 for second place.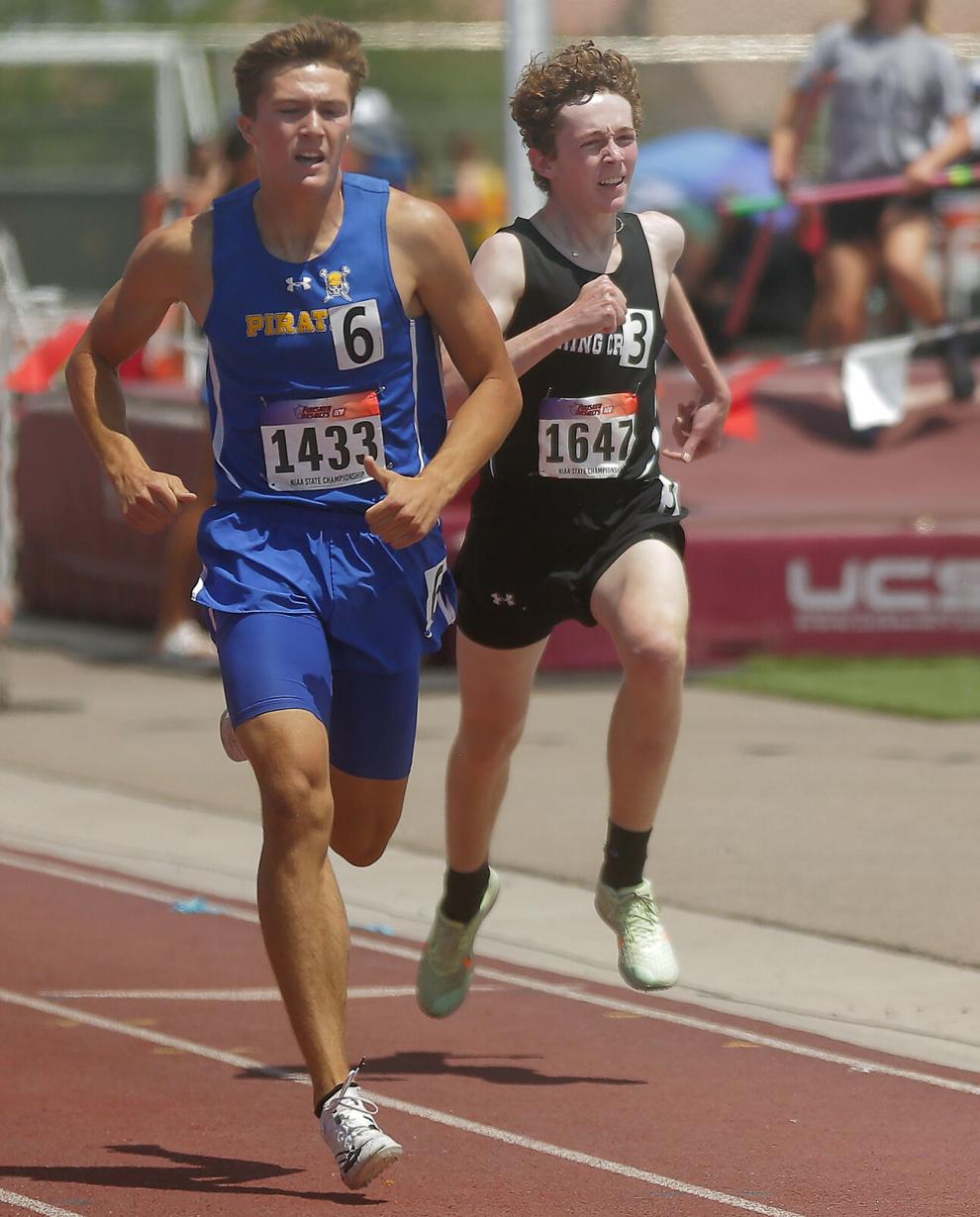 Senior teammate Joel Herman — who battled through an ankle injury in his events — ran second in the 1600 meters with a two-mile jaunt of 4:29.94.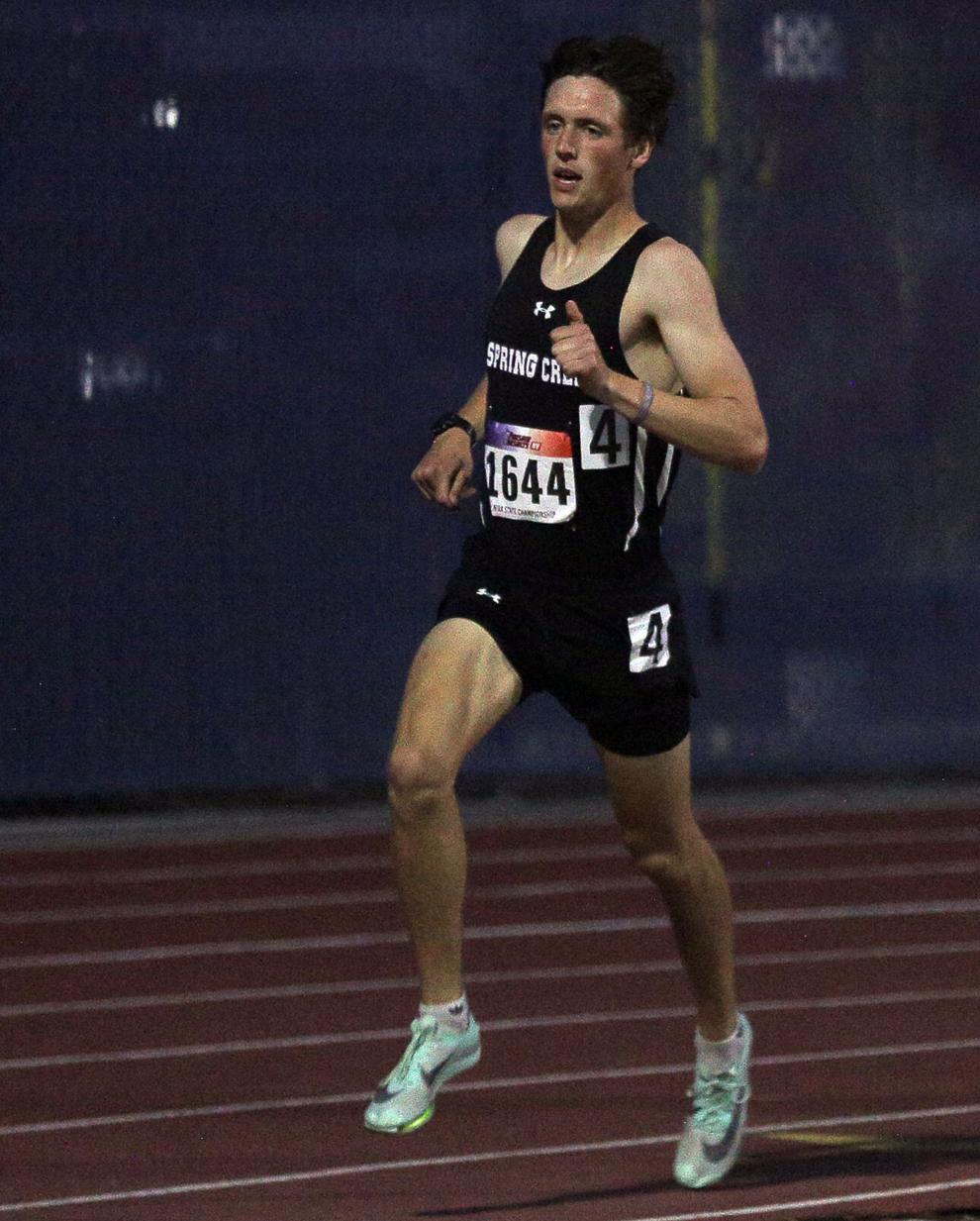 Third-Place Finishers
Dorame — after his victory in the triple jump — came in third in the long jump with a mark at 21-feet-10-1/4-inches, breaking another of his school records.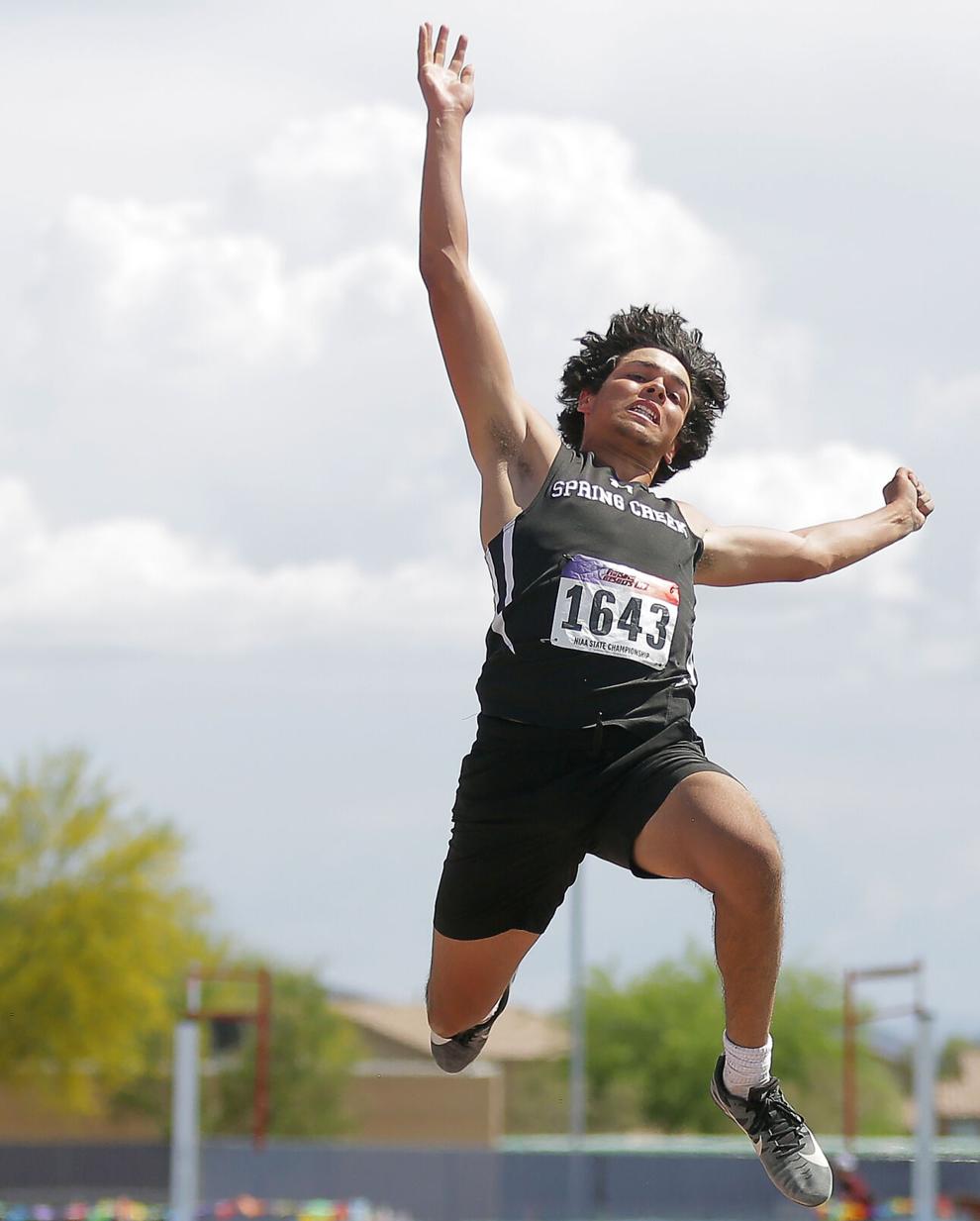 Herman crossed third in the 800 meters with a half-lap time of 2:00.89.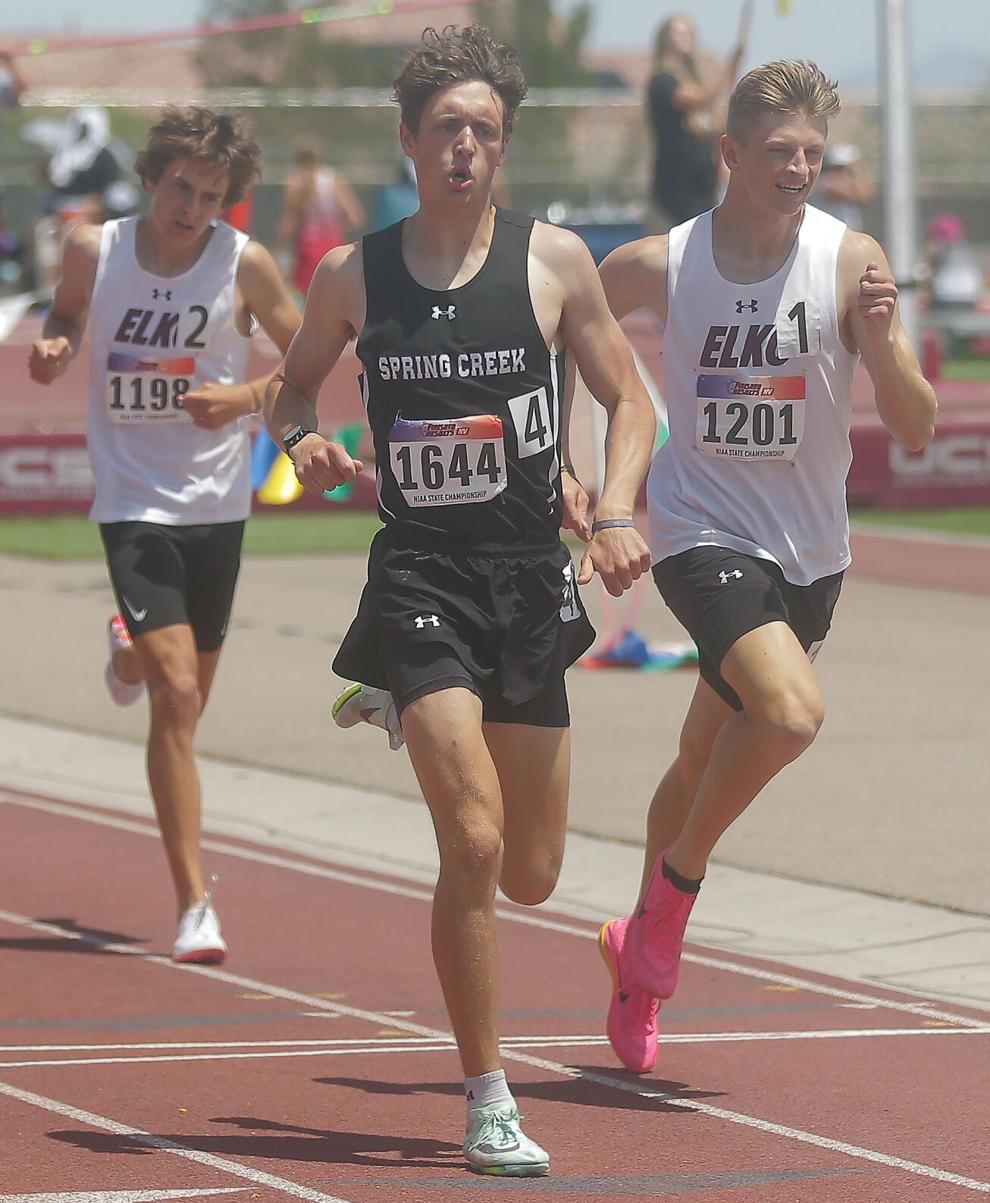 Behind Crawford-Wadley's win in the high jump, Howard gave the Spartans two medalists in the event — clearing the bar at 5-feet-10-inches and ranking third.
In another field event, Elko senior Liam Moore threw his way to third in the discus — launching the disc a total of 140-feet-5-inches.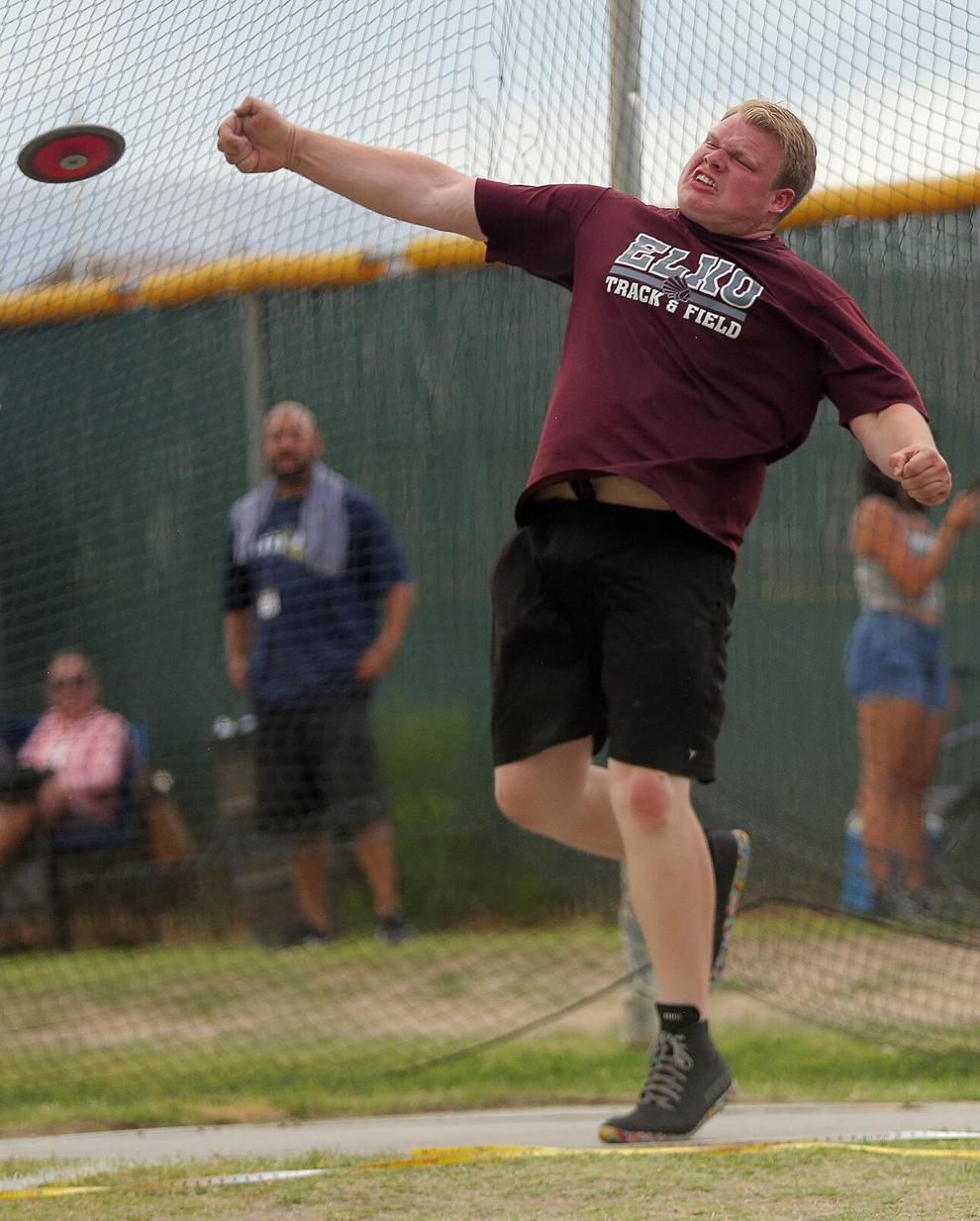 Fourth-Place Finishers
For the Indians, Baggett claimed the fourth and final medal in the 1600 meters with a one-mile run of 4:33.71 and a career best.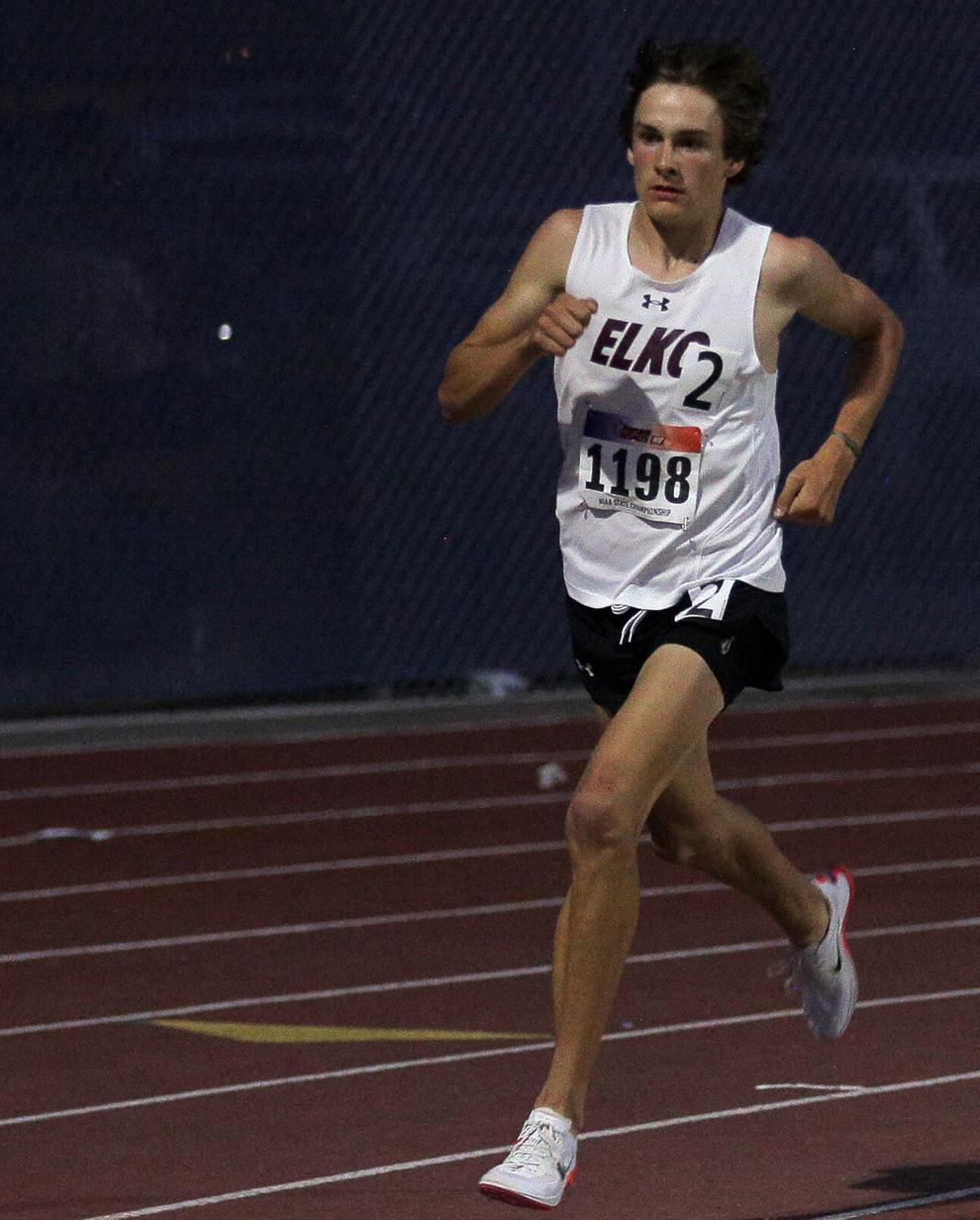 Elko senior Caden Wallace placed fourth in the 800 meters — crossing behind Morrill and Herman — finishing in 2:01.11 for a personal record.
In the 300-meter hurdles, Spring Creek senior Dane Adams notched a time of 42.64 seconds for fourth place.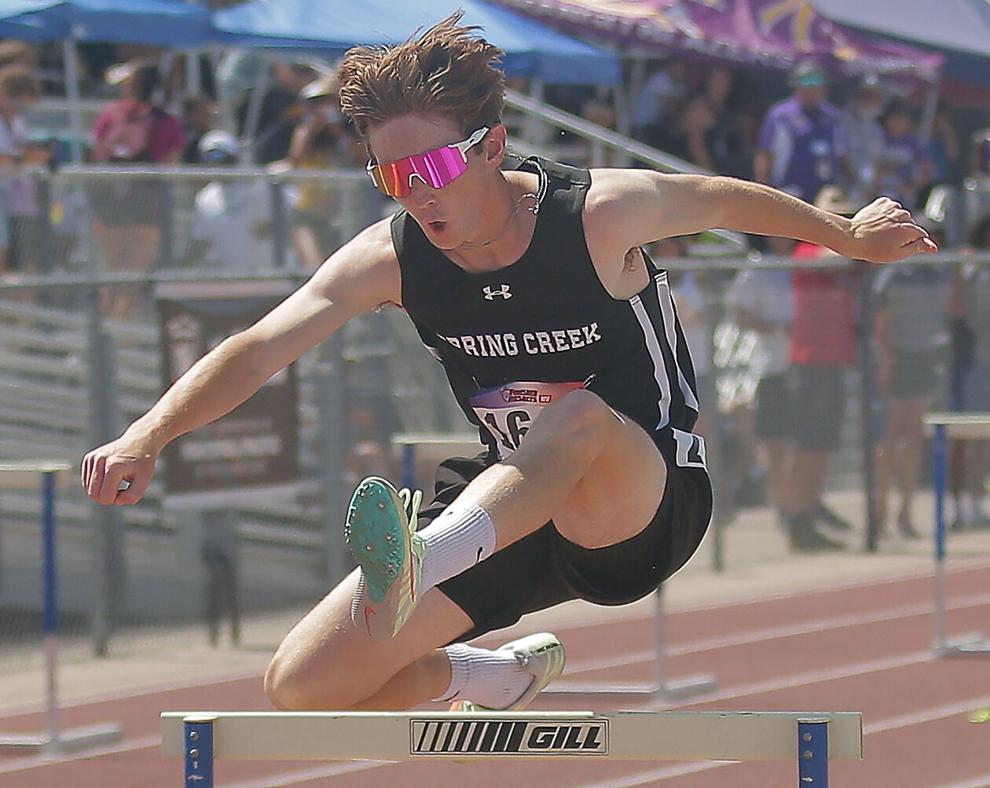 Fifth-Place Finishers
A quartet of local athletes were one spot away from a state medal.
Baggett set another personal record for a fifth-place finish in the 800 meters — giving Elko County four runners in the top-five — crossing behind Morrill, Herman and Wallace in 2:02.41.
Morrill was the third local in the top-five in the 1600 meters, running a mile in 4:36.08.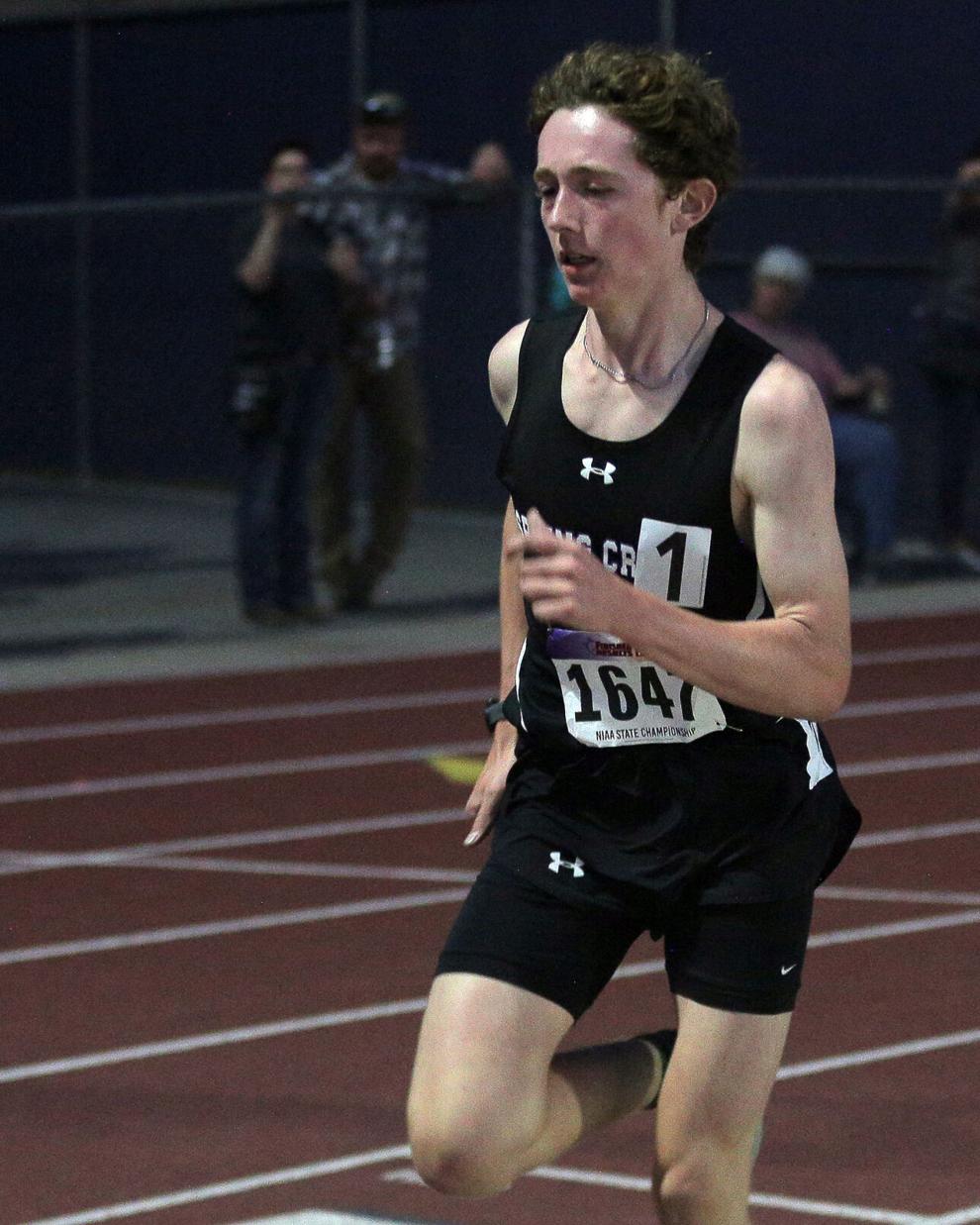 In the shot put, Spring Creek junior Cody Acord tossed his way to fifth with a throw of 129-feet-3-inches.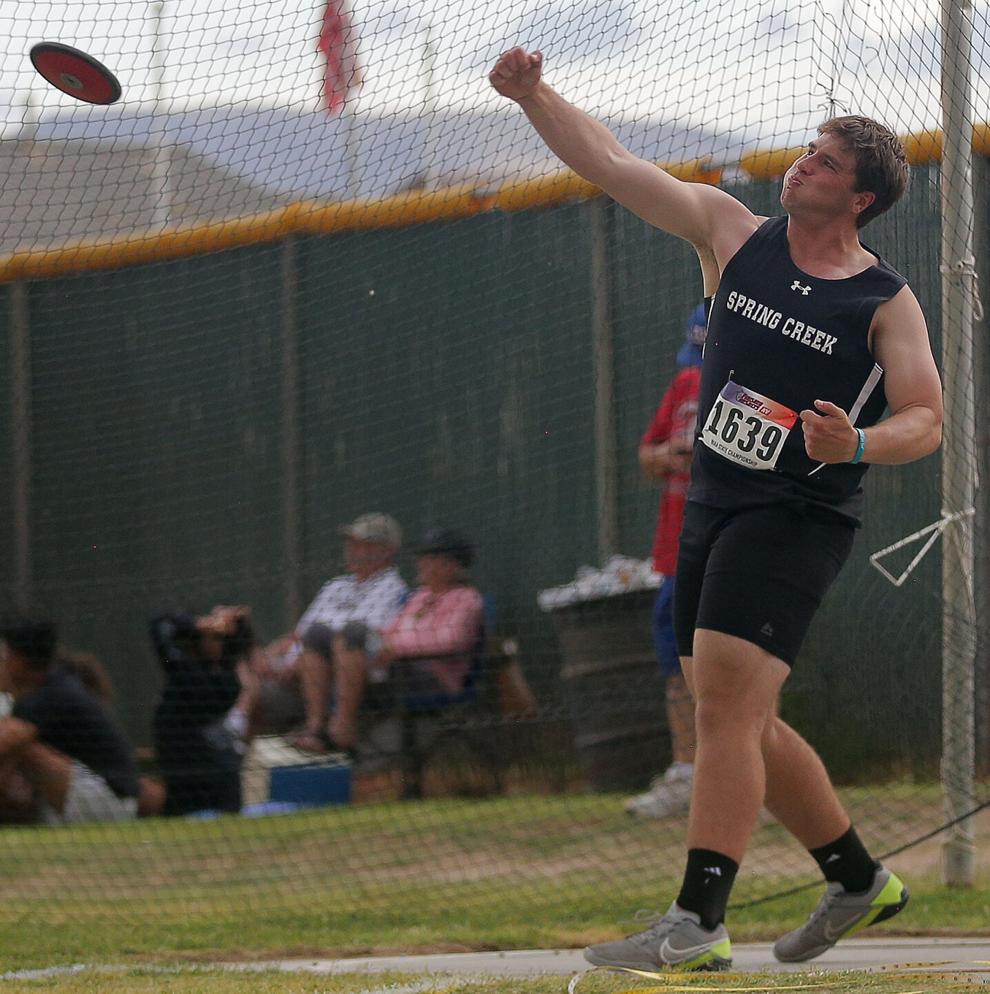 Elko junior Tyler Wiseman dashed to fifth in the 100 meters with a time of 11.50 seconds.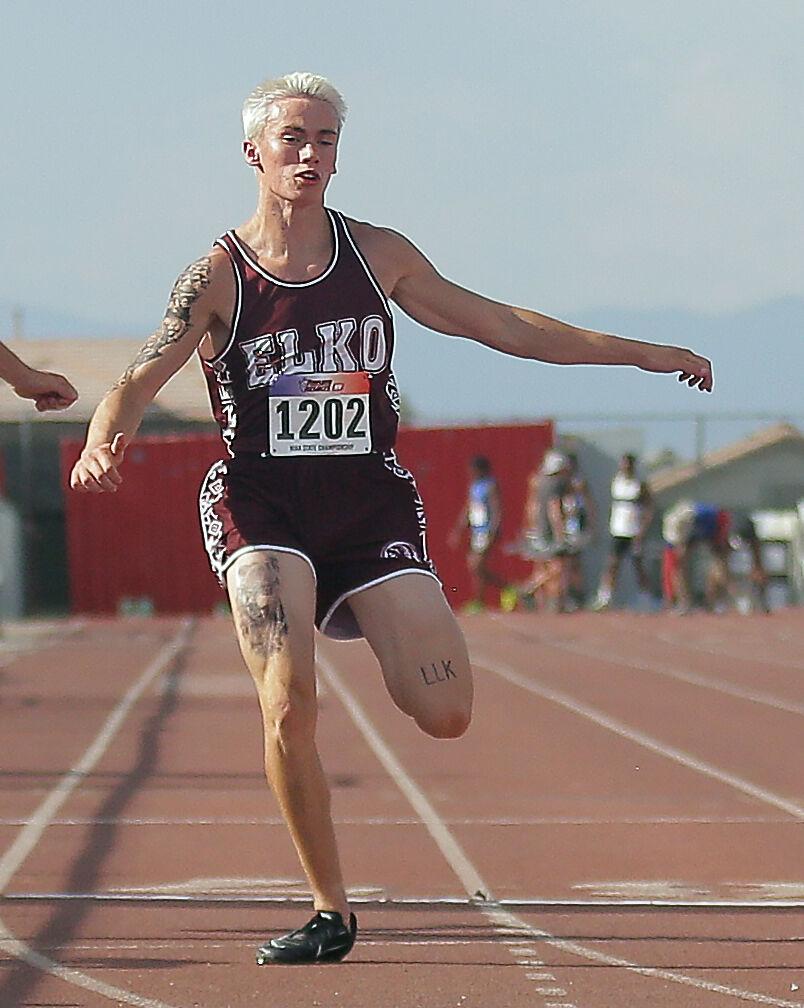 Sixth-Place Finishers
A pair of Spartans posted sixth-place performances.
Herman was sixth with a two-mile time of 10:17.37 in the 3200 meters.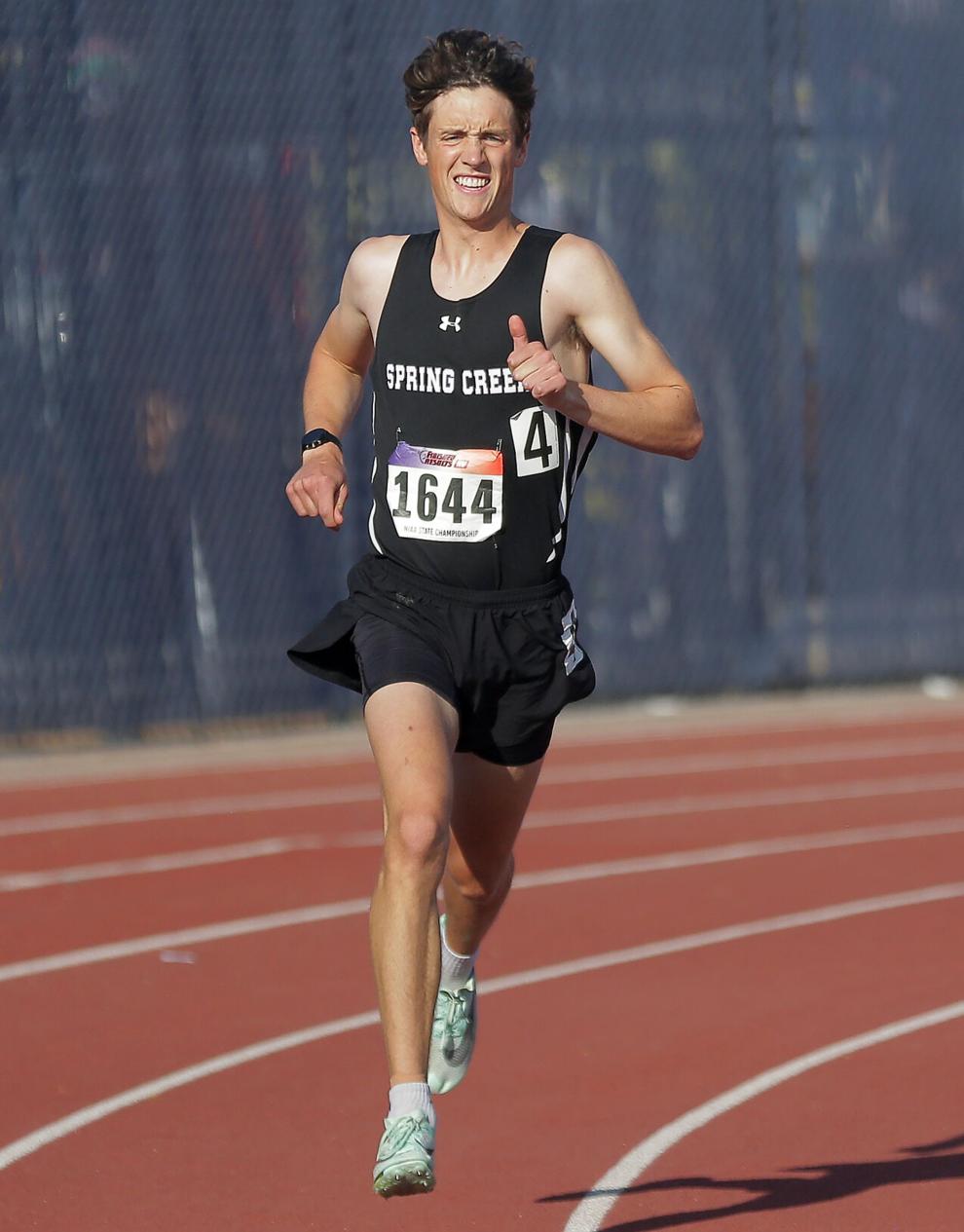 In the 110-meter hurdles, Adams crossed the line in 17.36 seconds.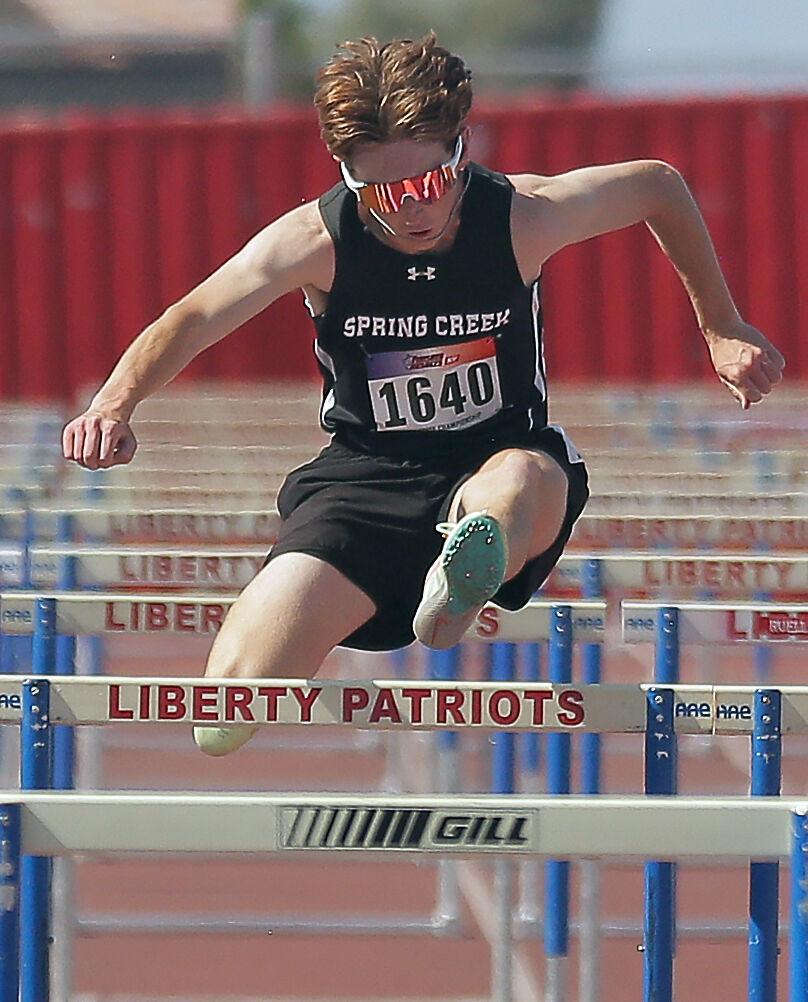 Eighth-Place Finishers
Wiseman — in his second individual event — was eighth in the 200 meters with a time of 23.36 seconds.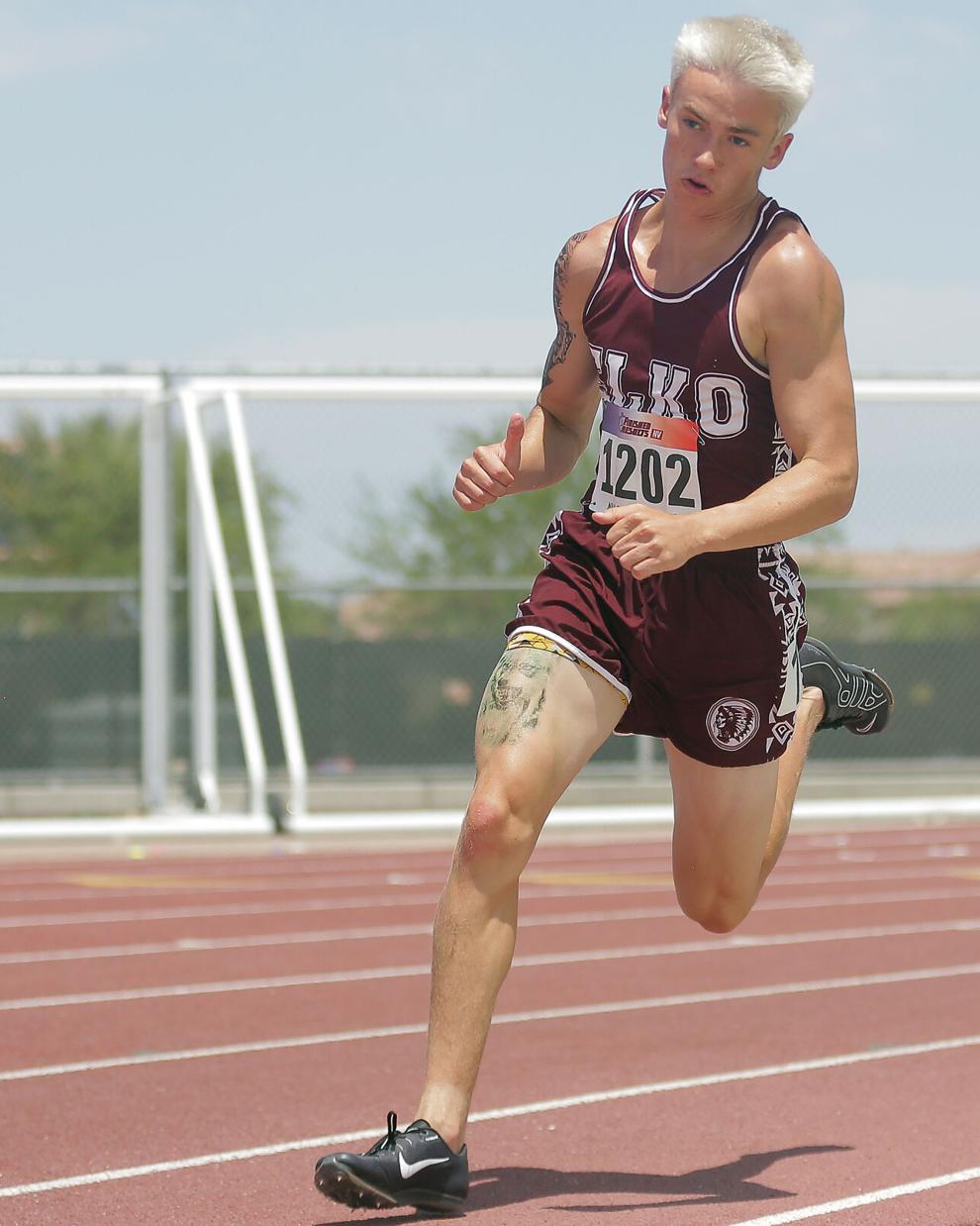 In the triple jump, Spring Creek senior Chace Valtierra finished eighth with a total distance of 37-feet-10-1/4-inches.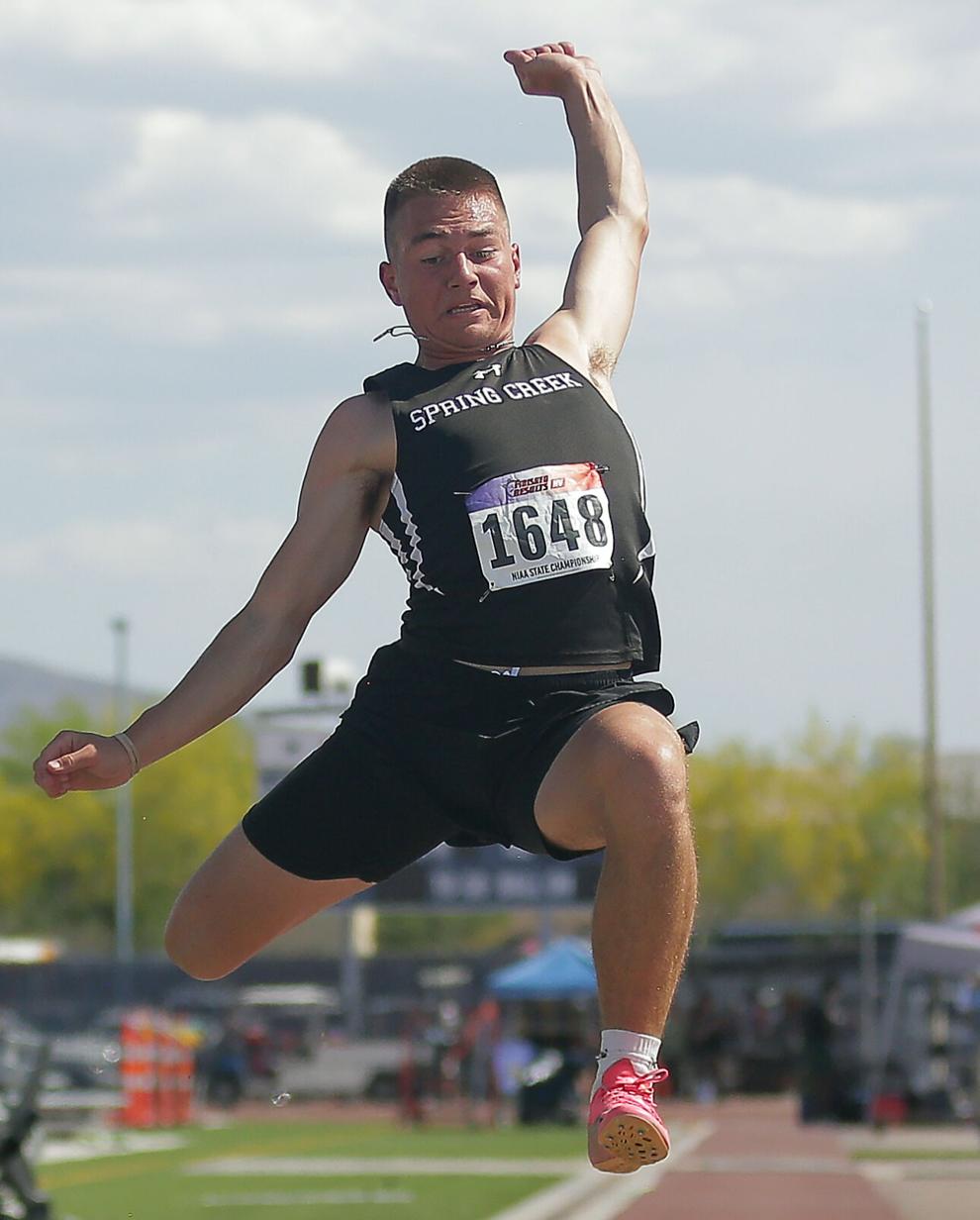 After an unfortunate fall in the 300-meter hurdles, Elko freshman Octaviann Cordova got up and posted a time of 45.20 seconds for eighth place.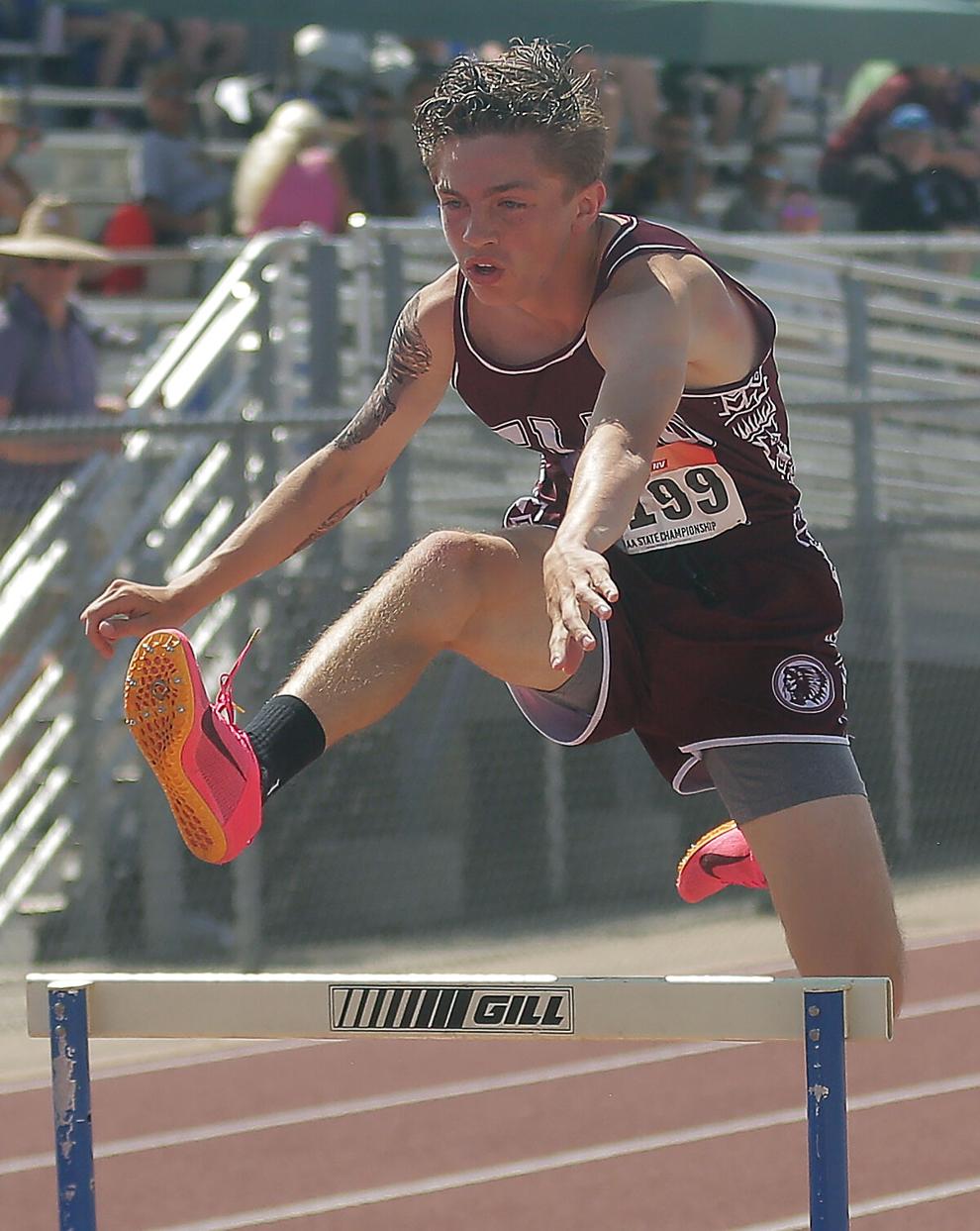 Relays
The Spartans — senior Liam Hamilton, junior Nathan Thomas, Morrill and Herman — won the 4x800 relay with a time of 8:10.09.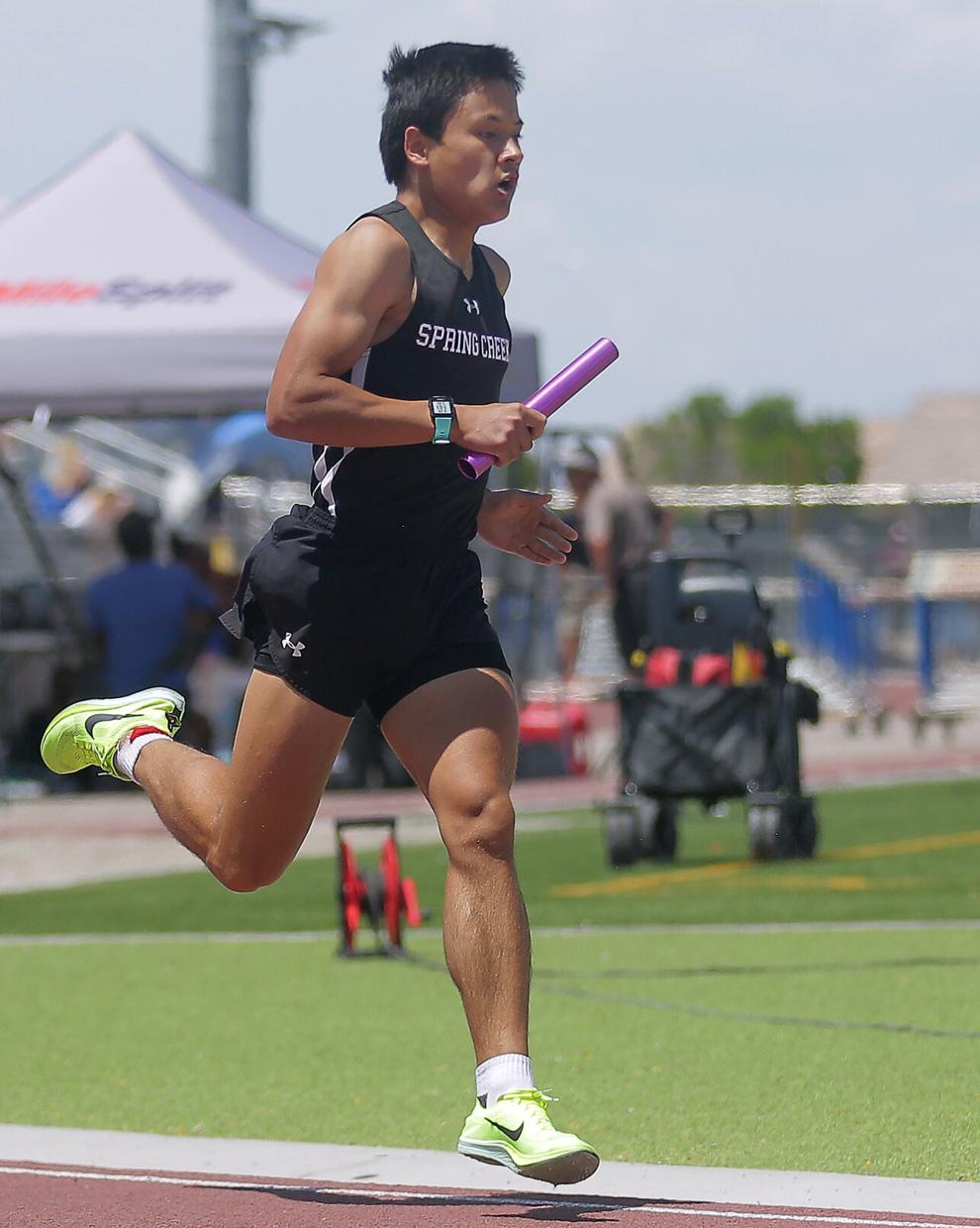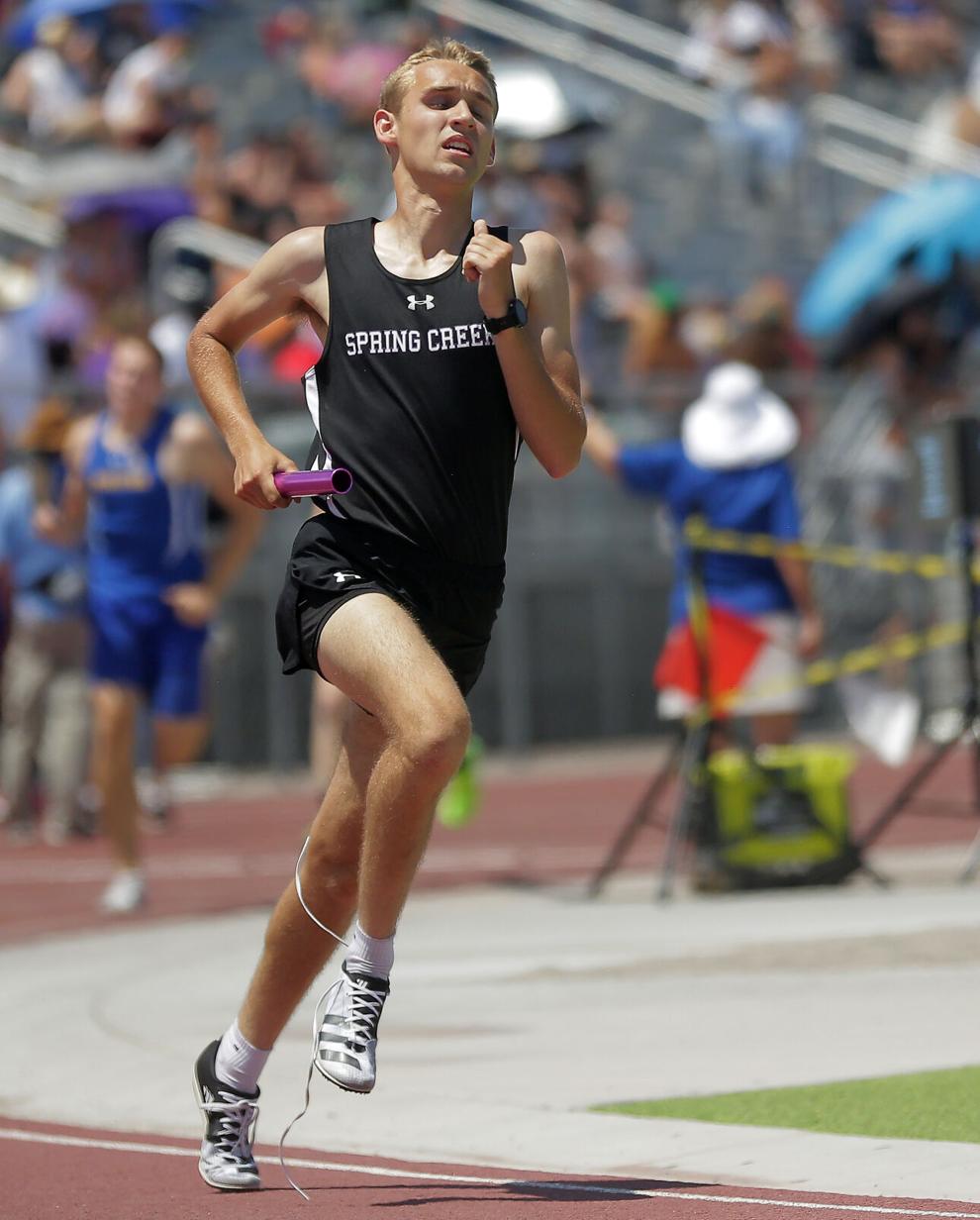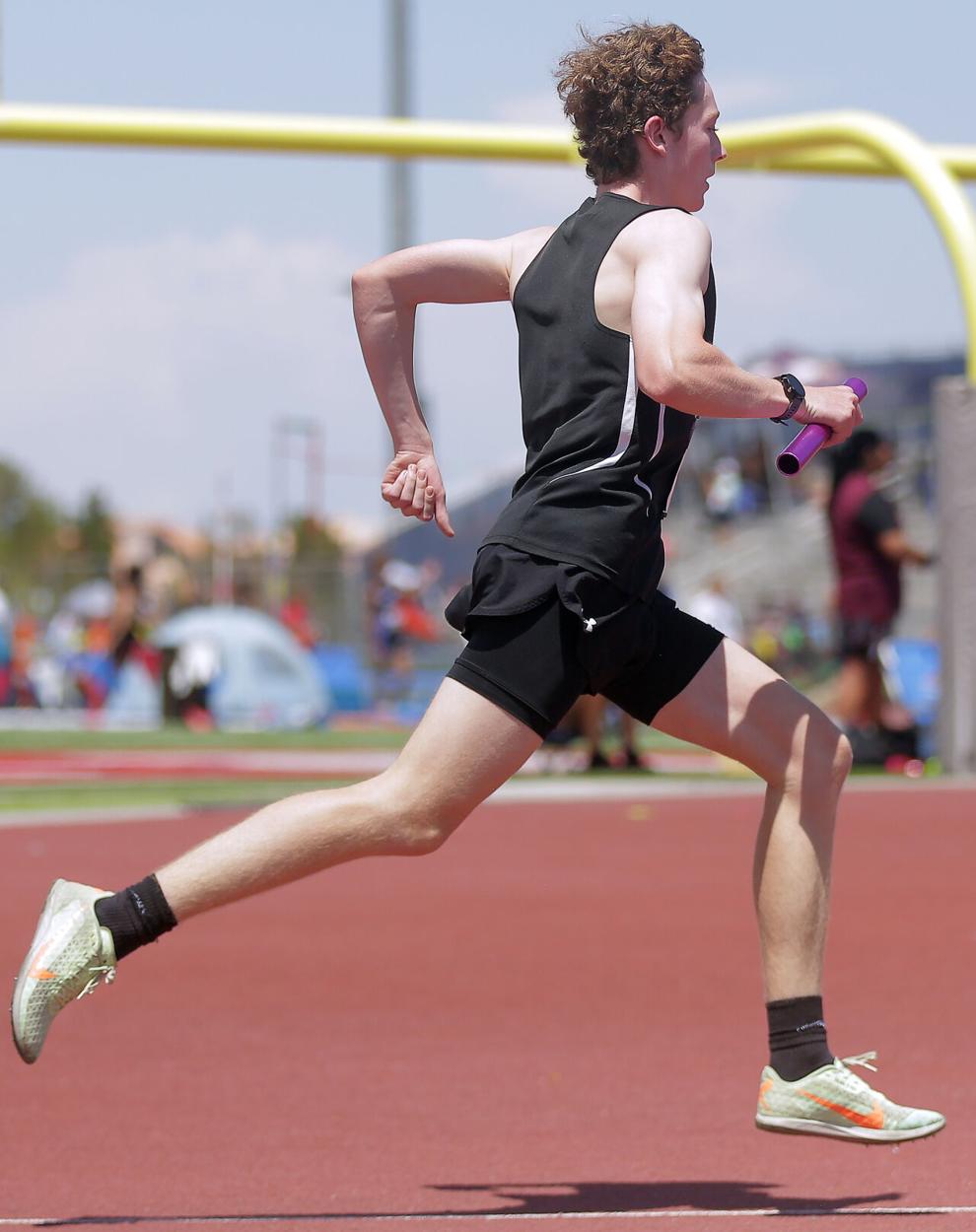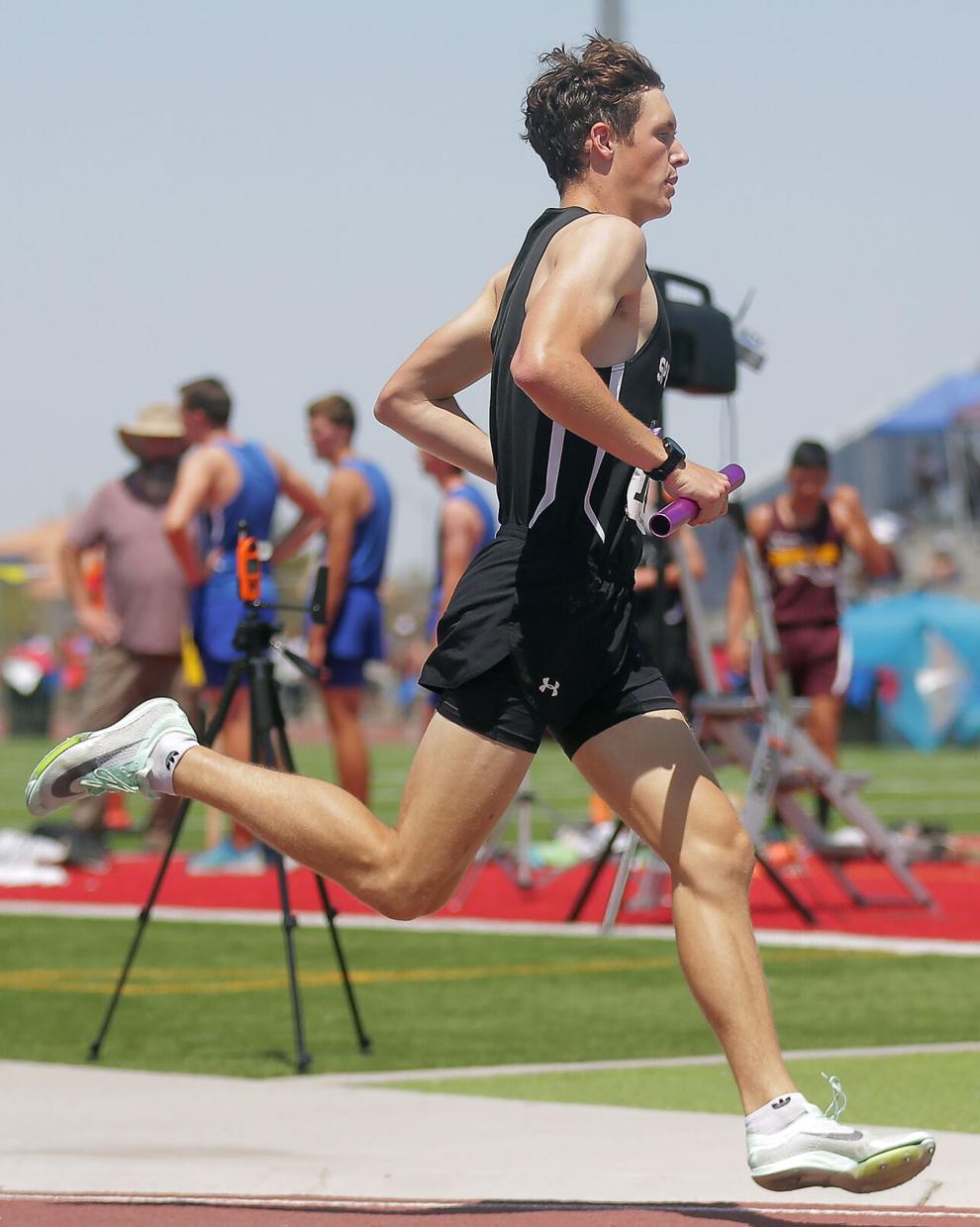 Elko — Baggett, senior Landon Lenz, sophomore Dexter Wallace and Caden Wallace — finished in 8:29.53 for third place.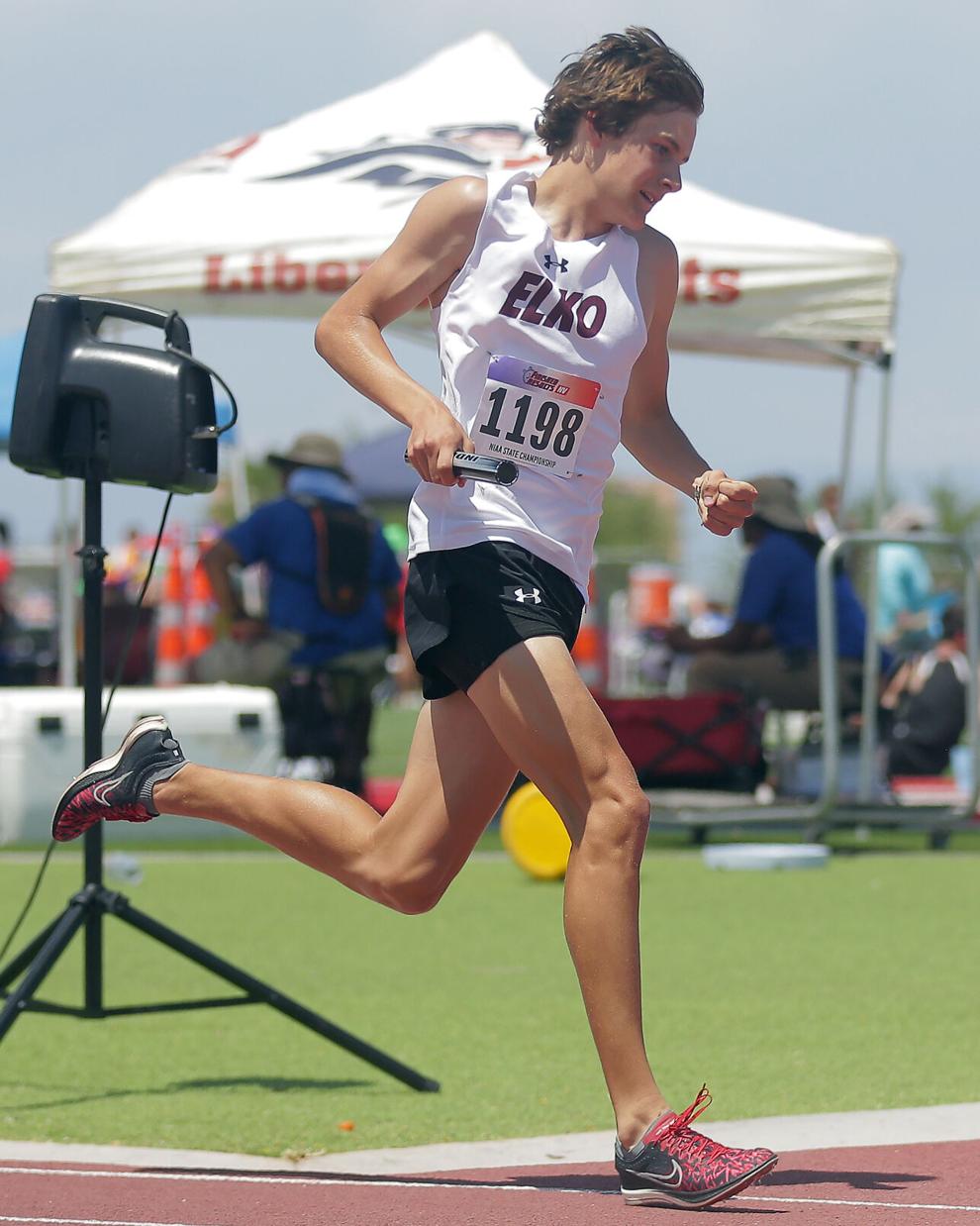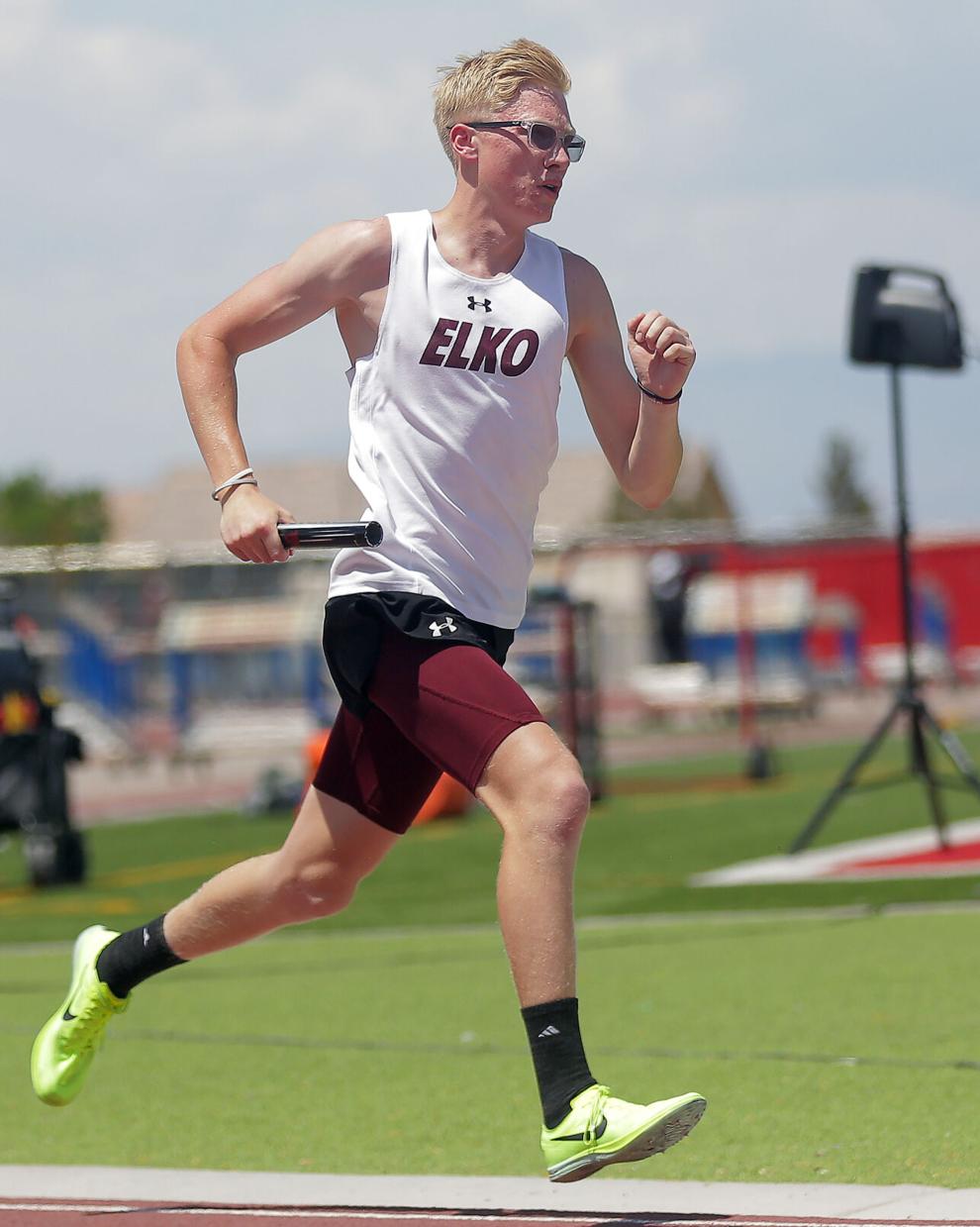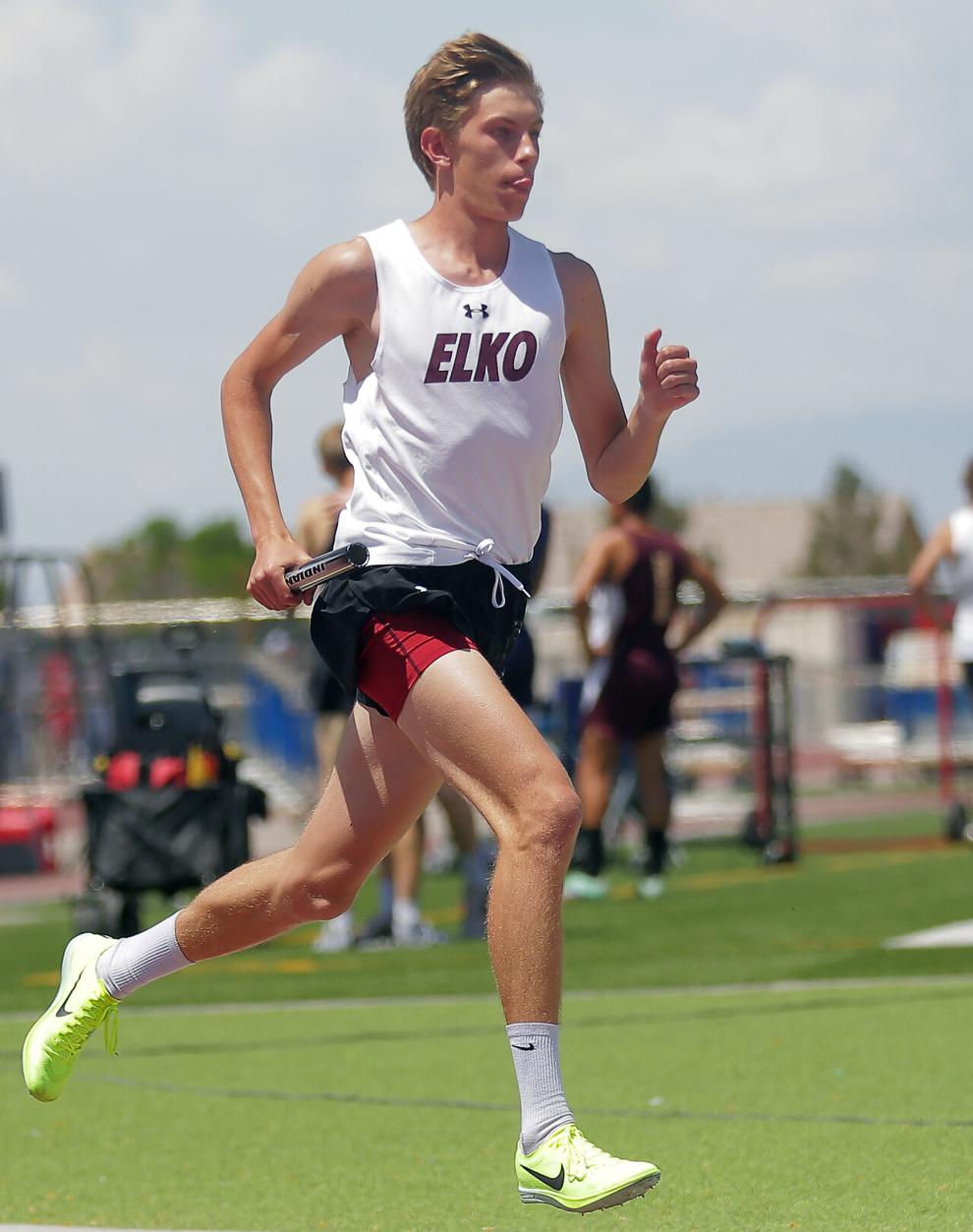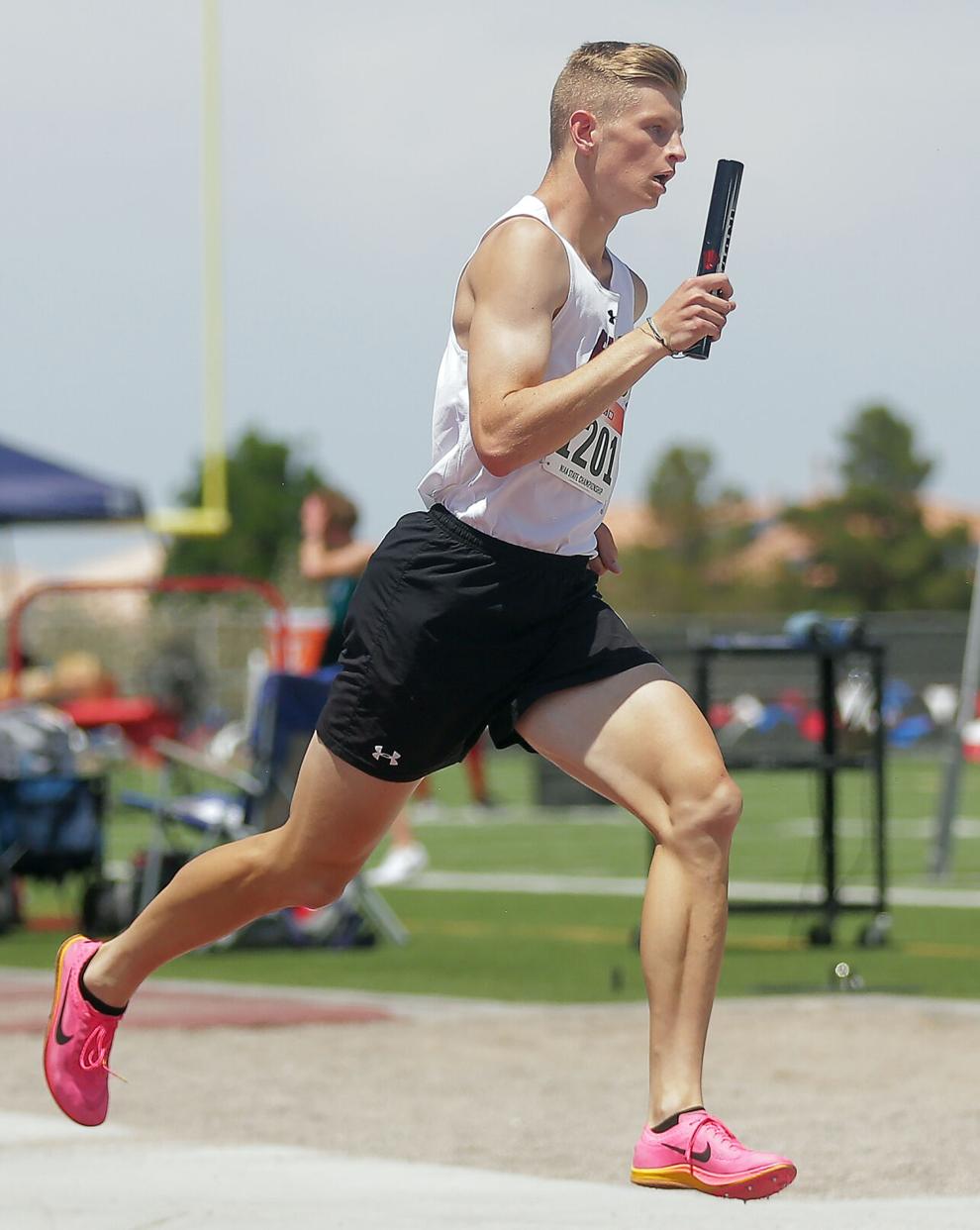 In the 4x100, the Spartans (junior Austin Reasbeck, junior Christian Dorame, Michael Dorame and Valtierra) ran second and crossed the line in 44.85 seconds.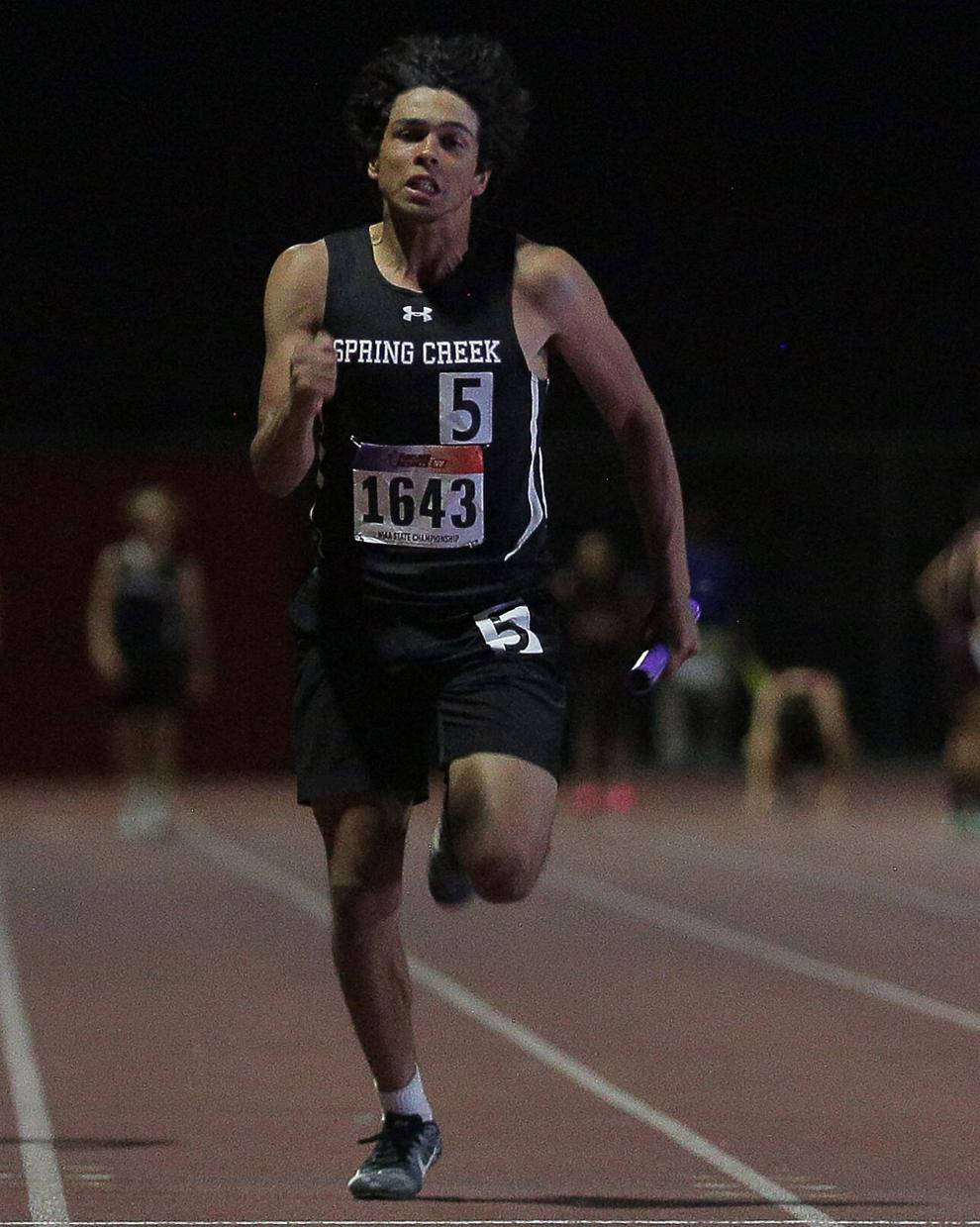 The Indians — junior Eli Finlayson, Wiseman, junior Nico Avila and Cordova — were fourth with a time of 45.22 seconds.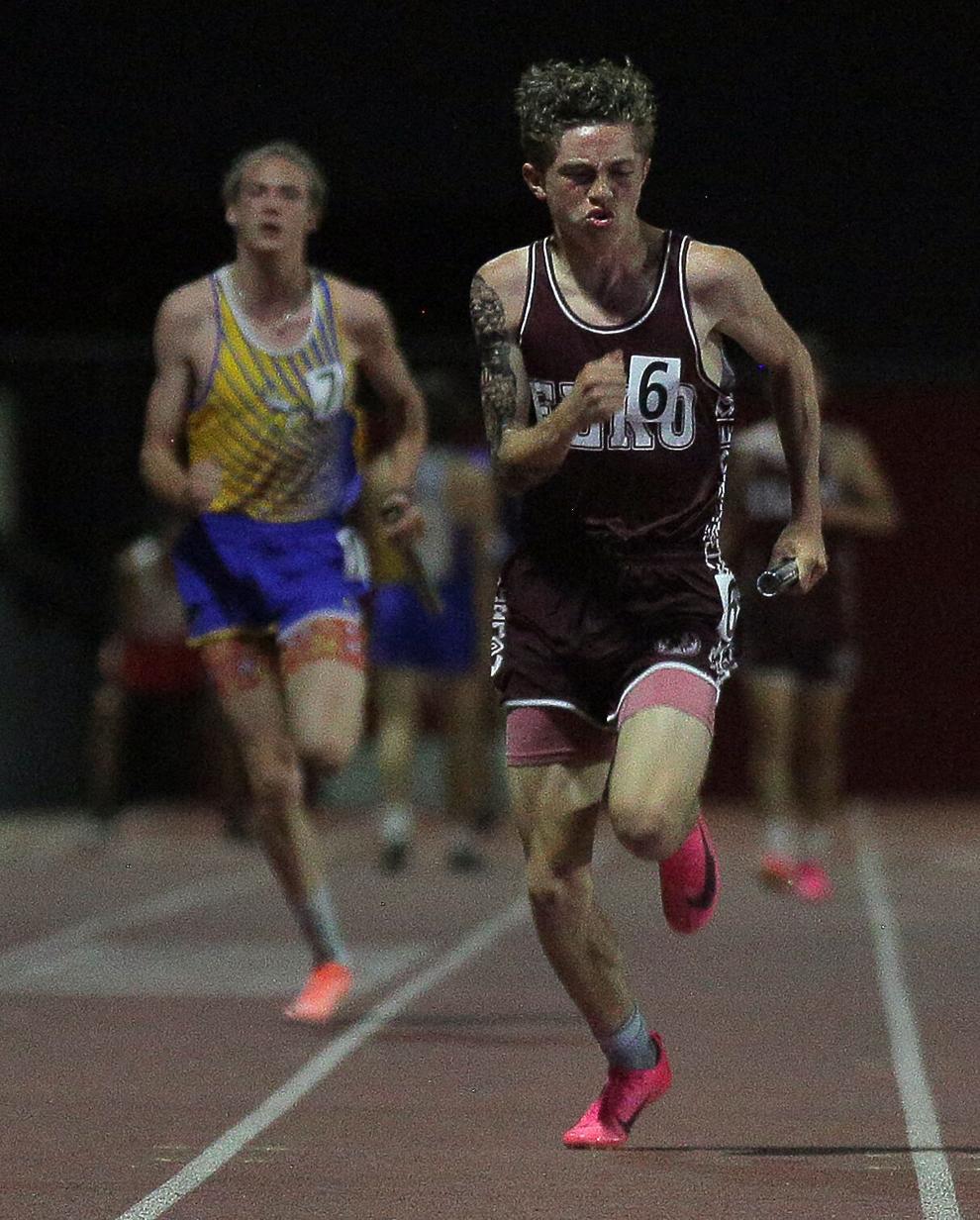 Spring Creek — Valtierra, Christian Dorame, Adams and Michael Dorame — took fourth place in the 4x200 with a time of 1:34.13.
Elko's 4x200 squad — Finlayson, senior Chris Amaya, Avila and freshman Zuriel Mildren — crossed seventh in 1:34.89.
In the 4x400, the Spartans — senior Michael Schafer, senior Caiden Cunningham, Morrill and Bradford — also ran fourth with a time of 3:33.20.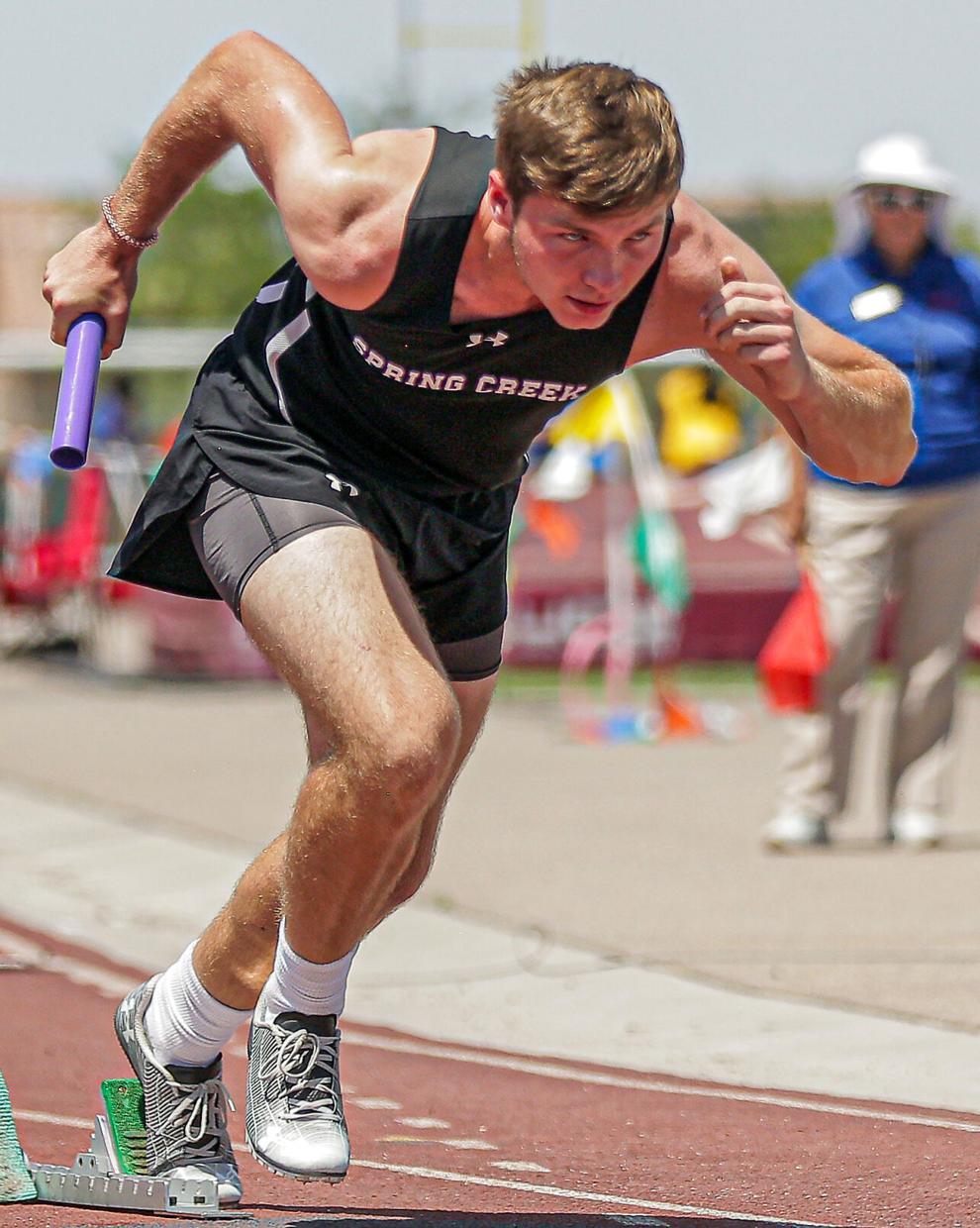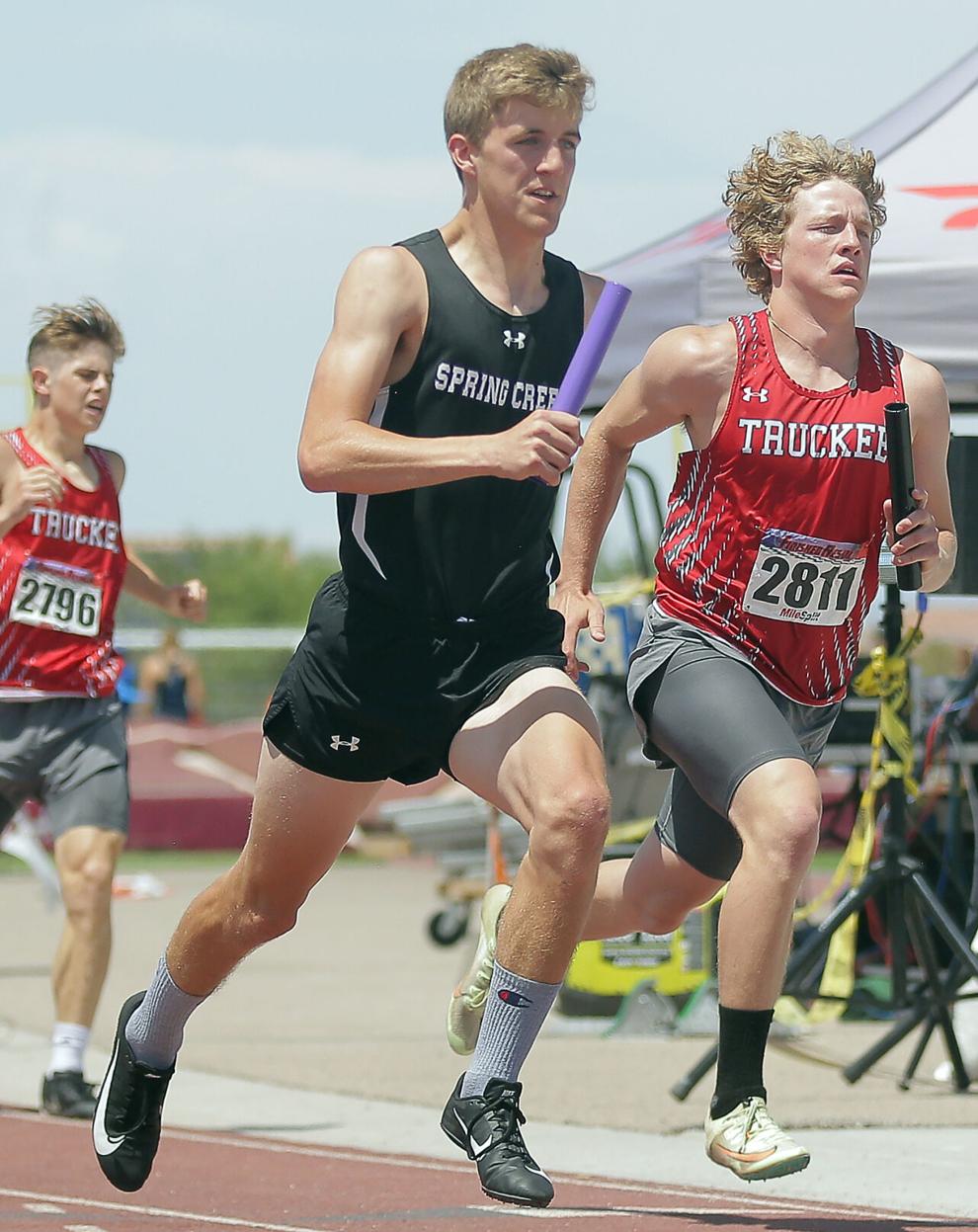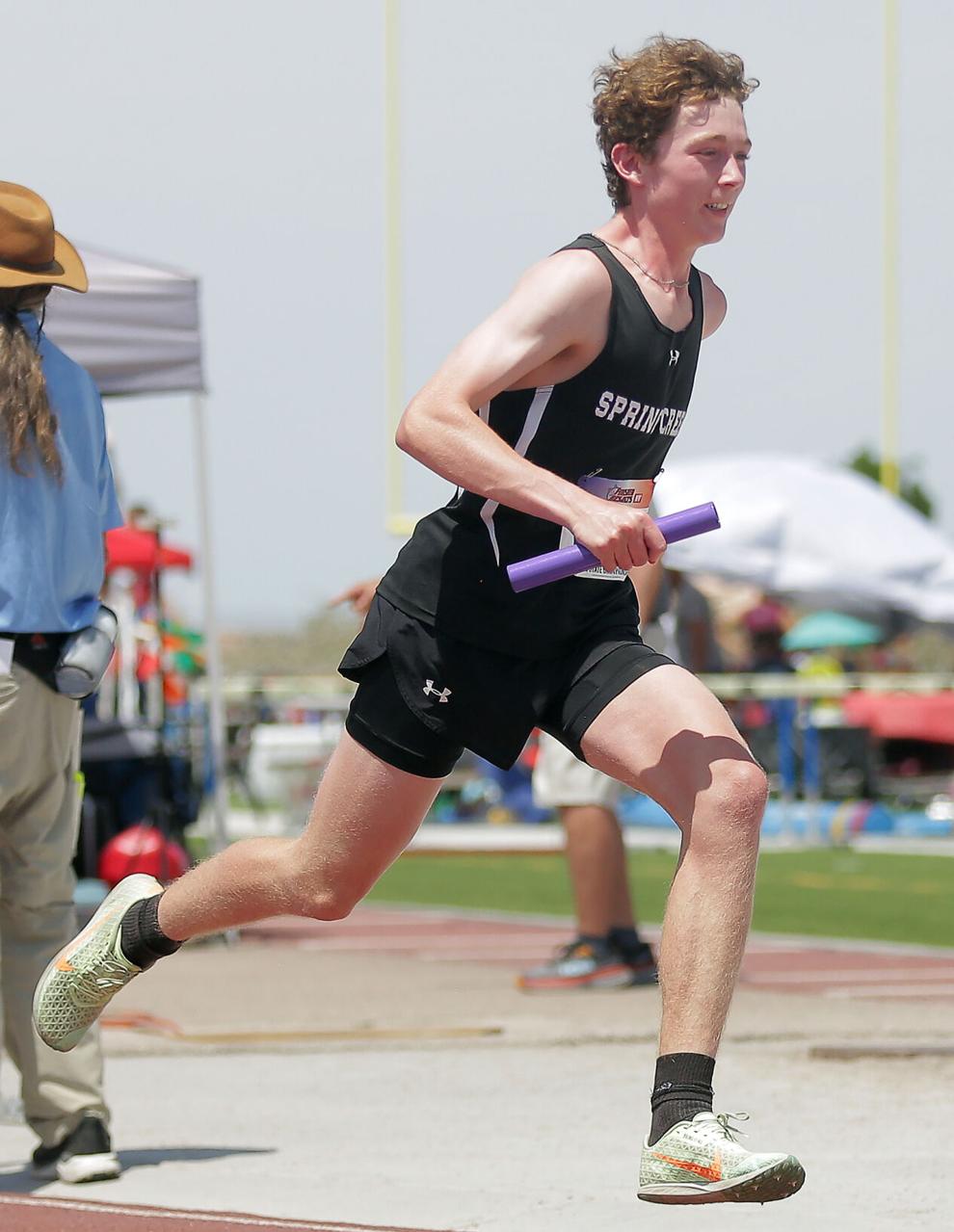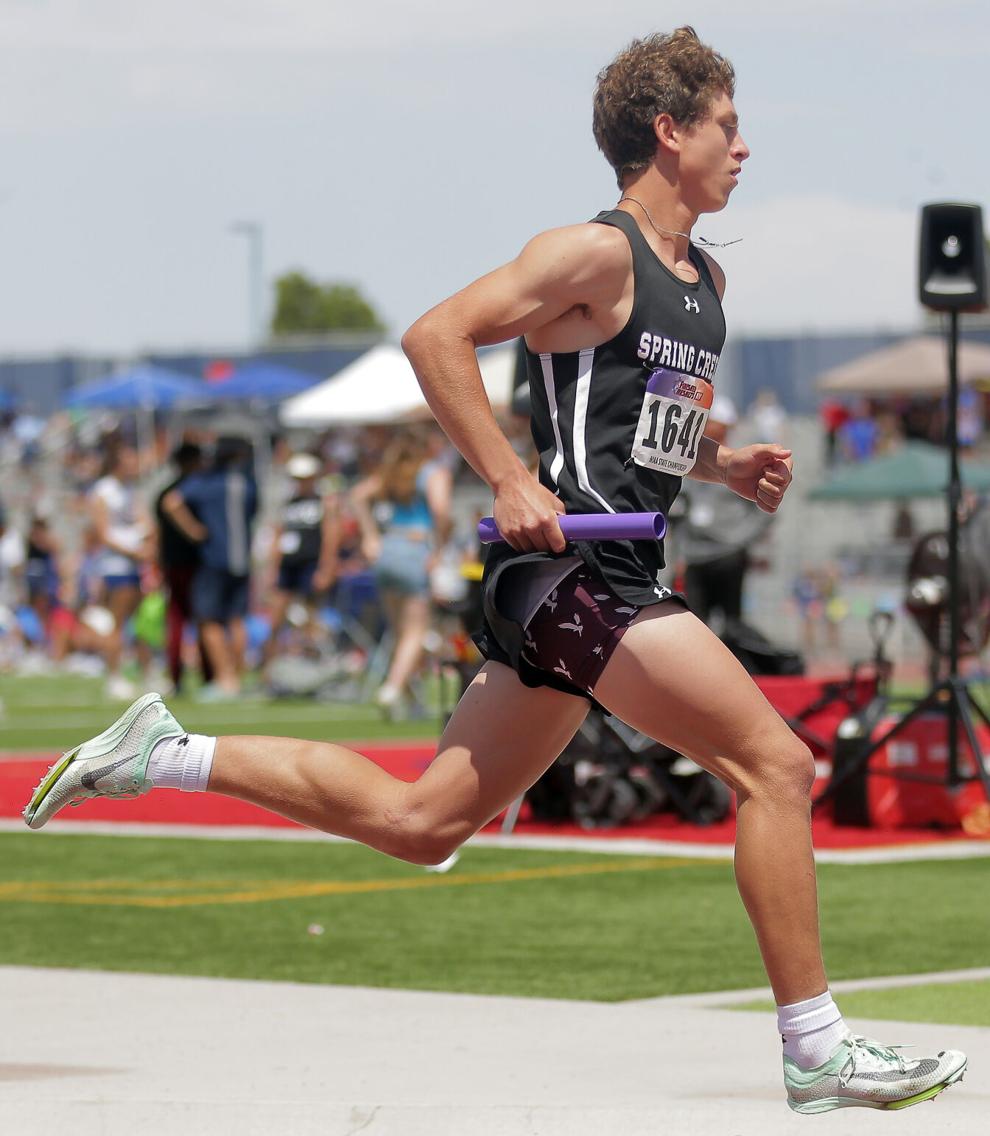 Congratulations
Congratulations to the Spring Creek boys on their runner-up team finish, individual champions Michael Dorame, Jon Crawford-Wadley, Tarron Metz and Braylon Baggett and to all medalists and qualifiers of the Division 3A Nevada State Track and Field Championships.