IDAHO FALLS, Idaho — At the Tiger Grizz Invitational, the Spring Creek boys and girls wrestling teams each had an individual knock down a second-place finish — both squads ranking eerily similar in the standings as well.
The Spartans placed 25th with a total of 38 points, the Lady Spartans tying for 26th with 26 points.
Wesley Ricaporte
For the boys, senior Wesley Ricaporte took second place at 132 pounds — posting a 3-1 record with three wins by fall.
From a first-round bye, he pinned Evanston's Braunson Sims in 3:07 — following with a win by fall in 52 seconds over Eagle's Wylie Stone in the quarterfinal round.
Ricaporte then pinned Ridgevue's Treygen Morin the 5:16 mark of the semifinal, but he was beaten 7-1 in the championship match by Eagle's Tanner Frothinger.
Hannah Montoya
The Lady Spartans gained a second-place finish from sophomore Hannah Montoya, who also went 3-1 with three pins in the 152 division.
After a bye, she notched a win by fall in 1:09 against Madison's Aliza Anderson and pinned Rigby's Liliana Montufar at the 2:47 mark of the quarterfinal.
In the semifinal, Montoya pinned Eagle's Ella Elordi in 1:46 but closed with a loss by fall at the 1:57 mark of the championship to Columbia's Hallie Campbell.
Non-Placing Boys
At 113 pounds, sophomore Scottie Adams finished 2-2 with a win by fall.
Freshman Colton Cunningham went 1-2 with a pin in the 126-pound class, and junior Matt Loyd was 1-2 with a win by fall at 220 pounds.
In the 113-pound division, sophomore Trent Whiteley was 0-2.
Non-Placing Girls
Freshman Alina Collins finished 0-2 in the 114 class.
Up Next
The Spartans will host the Division 3A North league duals on Friday and Saturday, in Spring Creek, while the Lady Spartans will compete in the 3A North girls regional tournament on Saturday, at McQueen High School, in Reno.
Spring Creek Kiwanis Invitational Medalists
011923-elk-spt-kiwanis-wrestling-106-pound-medalists.jpg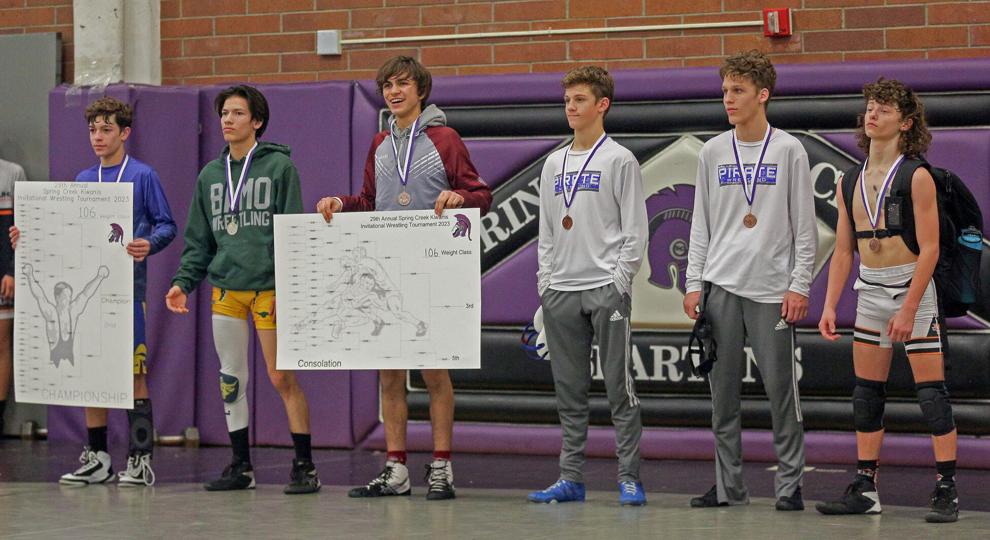 011923-elk-spt-kiwanis-wrestling-113-pound-medalists.jpg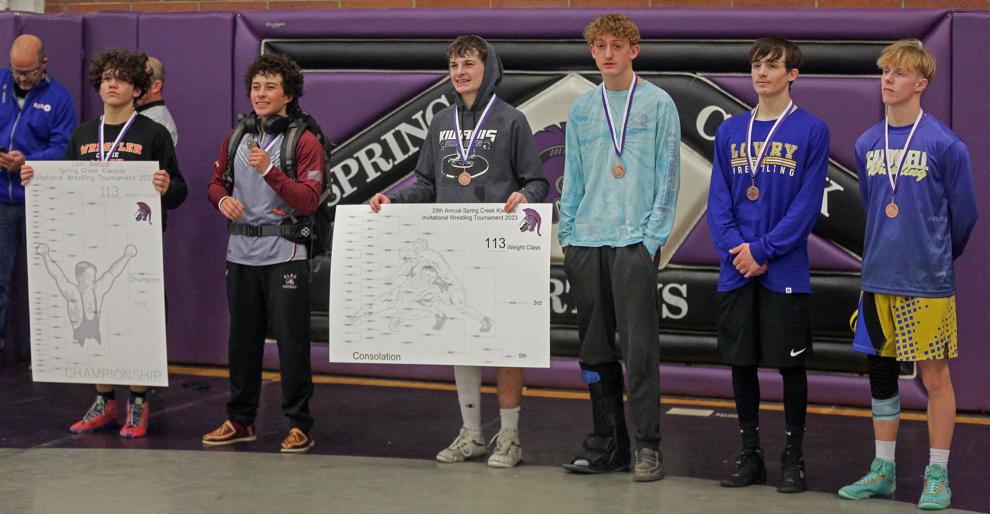 011923-elk-spt-kiwanis-wrestling-120-pound-medalists.jpg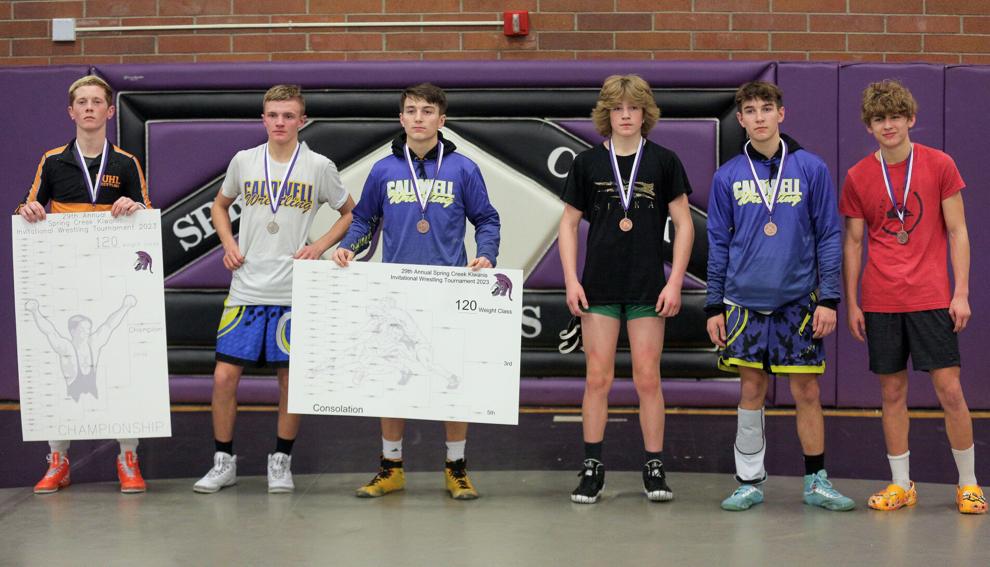 011923-elk-spt-kiwanis-wrestling-126-pound-medalists.jpg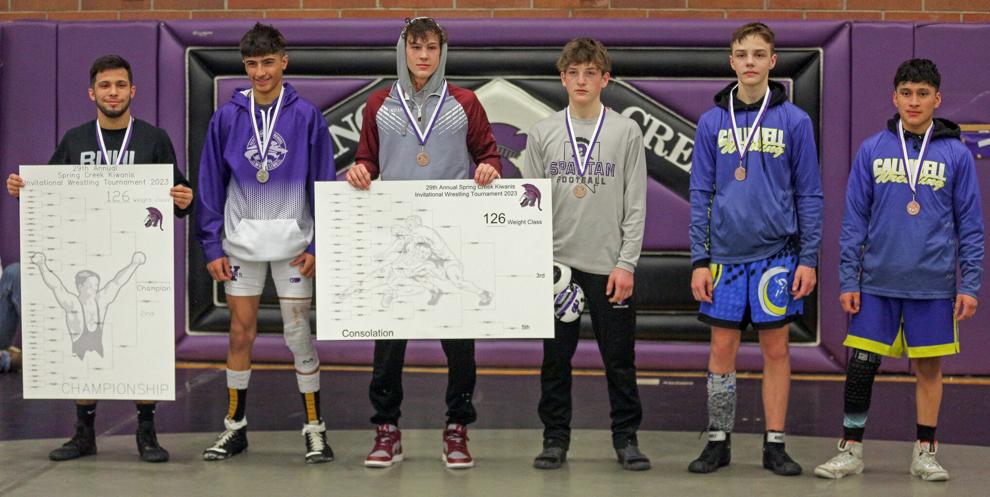 011923-elk-spt-kiwanis-wrestling-132-pound-medalists.jpg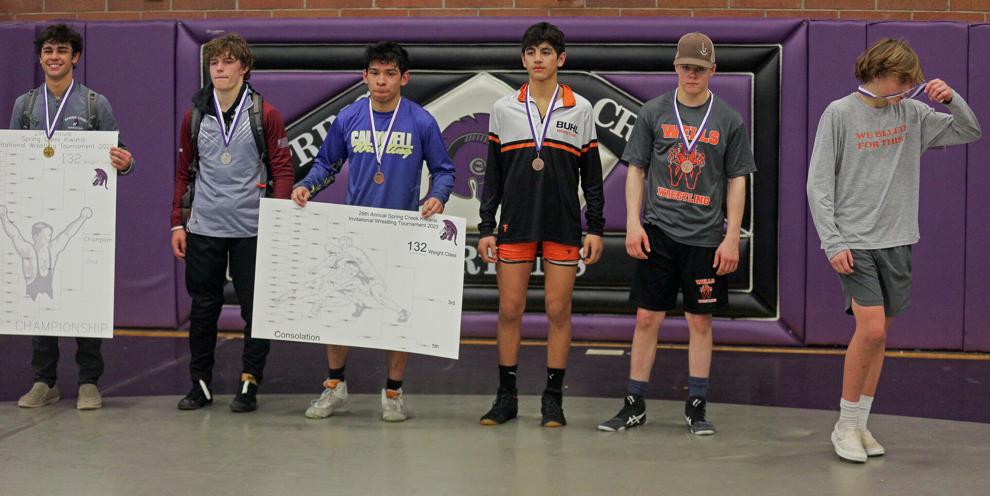 011923-elk-spt-kiwanis-wrestling-138-pound-medalists.jpg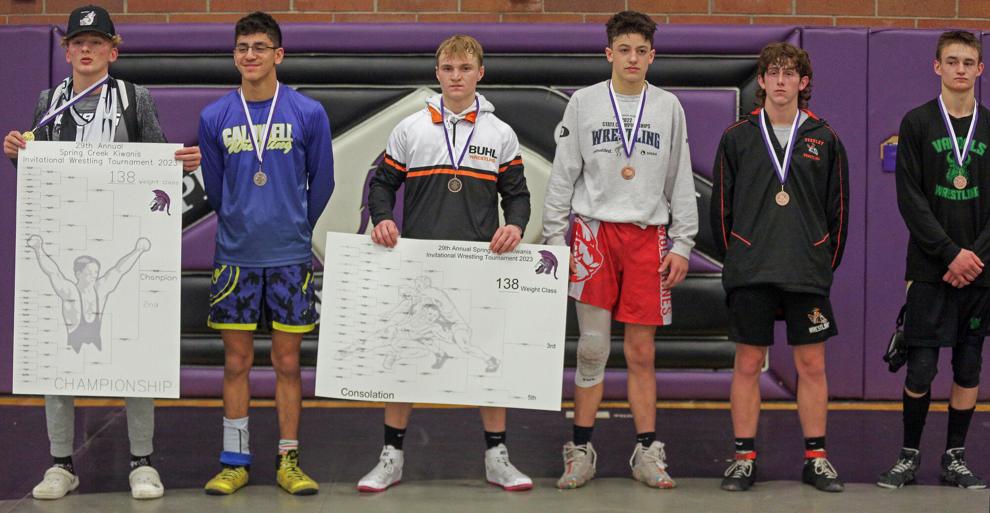 011923-elk-spt-kiwanis-wrestling-144-pound-medalists.jpg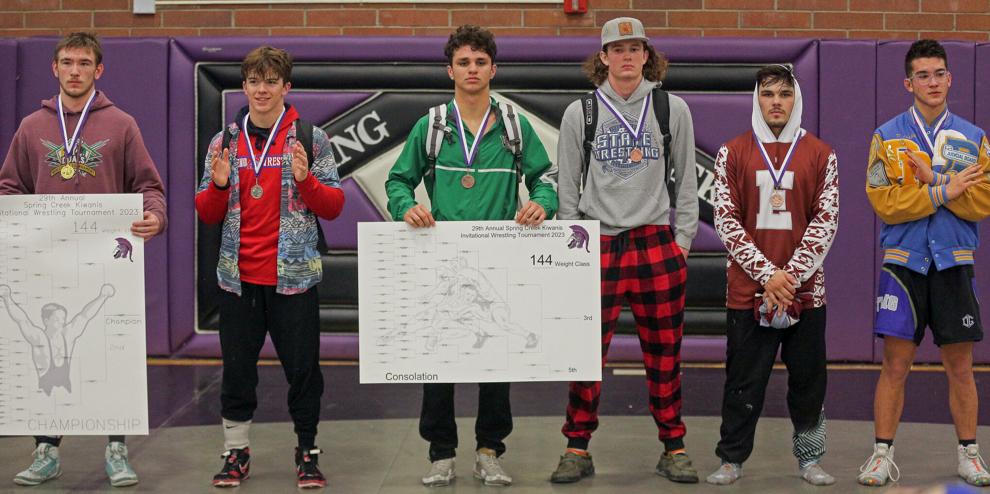 011923-elk-spt-kiwanis-wrestling-150-pound-medalists.jpg
011923-elk-spt-kiwanis-wrestling-157-pound-medalists.jpg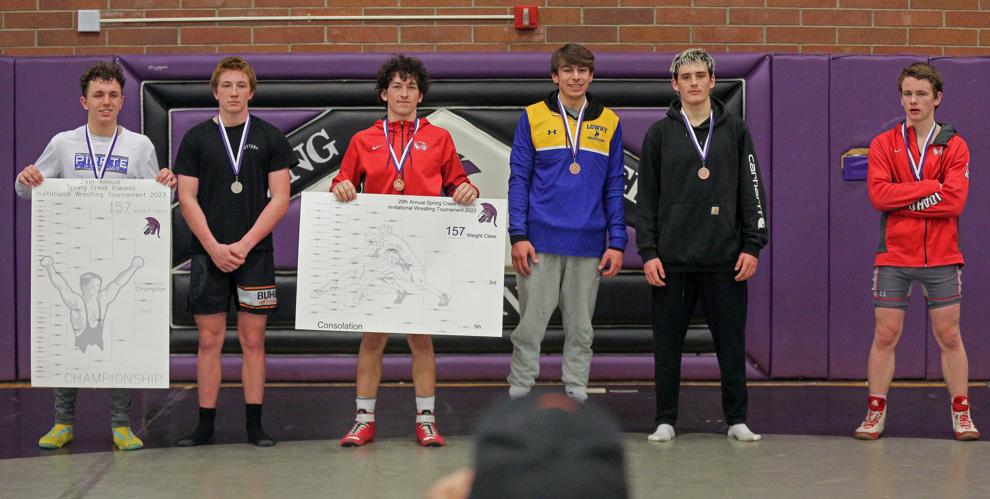 011923-elk-spt-kiwanis-wrestling-165-pound-medalists.jpg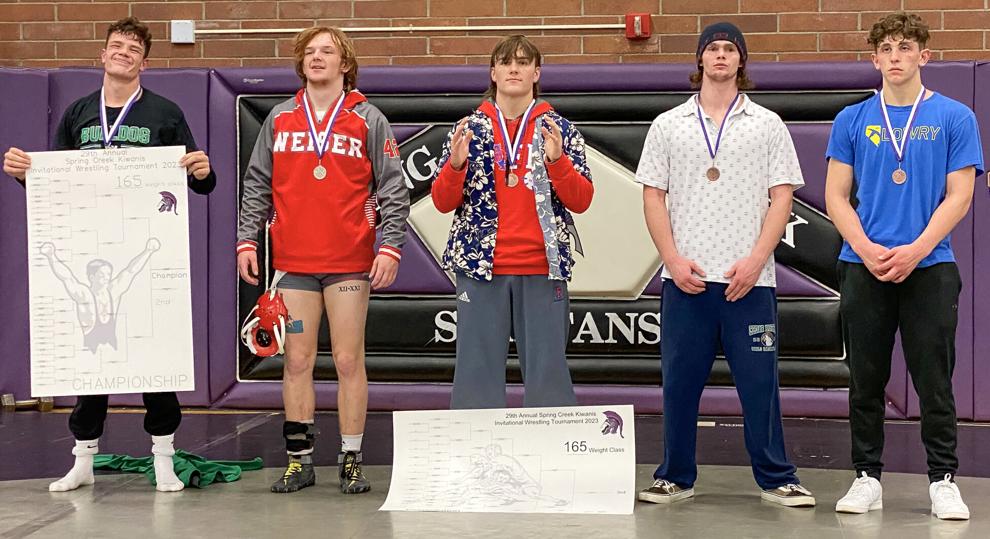 011923-elk-spt-kiwanis-wrestling-175-pound-medalists.jpg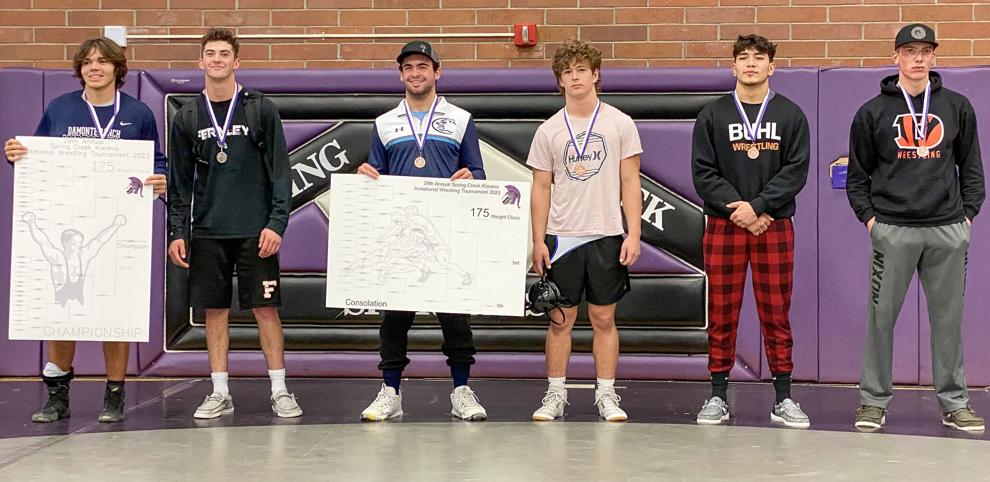 011923-elk-spt-kiwanis-wrestling-190-pound-medalists.jpg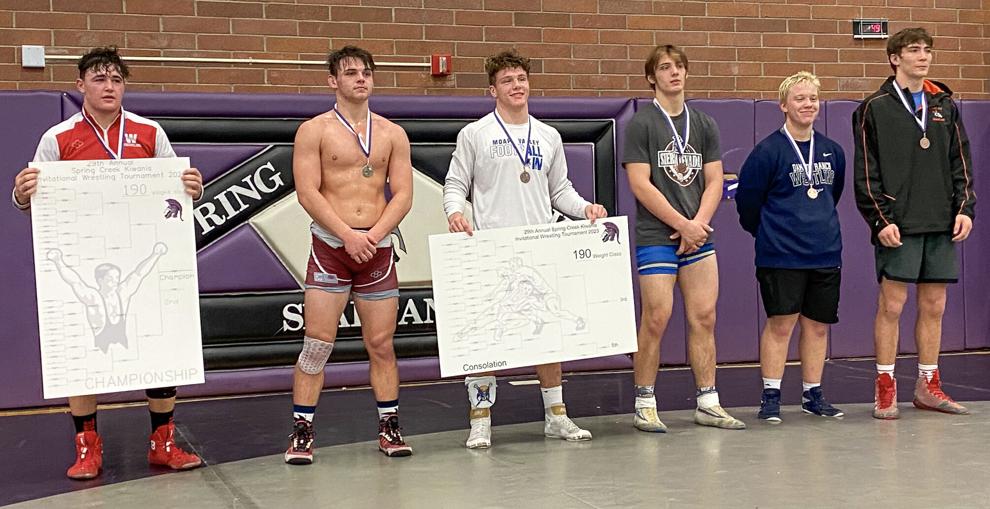 011923-elk-spt-kiwanis-wrestling-215-pound-medalists.jpg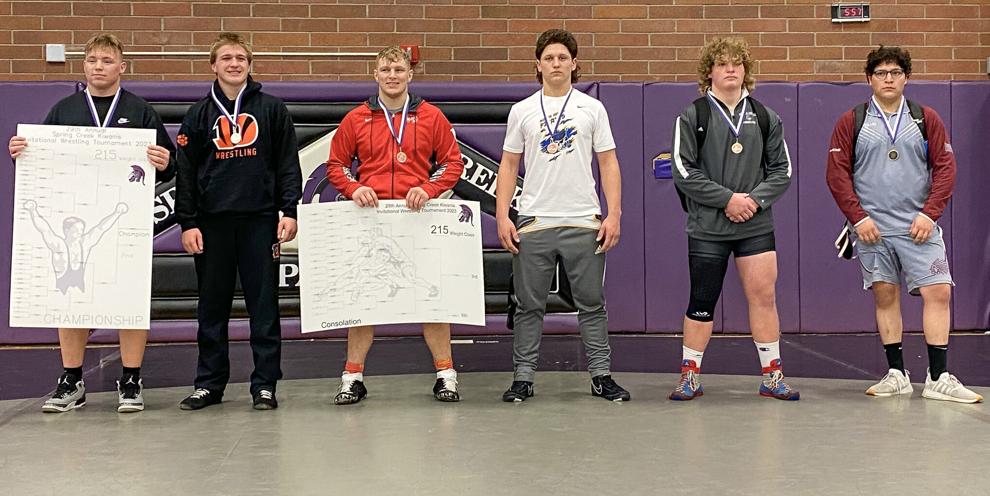 011923-elk-spt-kiwanis-wrestling-285-pound-medalists.jpg