Spring Creek senior softball player Patience Swafford will continue her career at the collegiate level, check out her decision here!
Spring Creek High School senior softball player Patience Swafford discusses her commitment to Northland College, in Ashland, Wisconsin.
If you haven't noticed, College of Idaho's Larissa Mauer — a Spring Creek High School Class of 2018 graduate — is tearing up all running surfa…
Open Coaches Positions at Spring Creek High School
Spring Creek's Jon Jund is hoping to quarterback the University of Montana Western to The Promised Land.
Elko senior Natu Meles will continue his soccer career and his education at Lake Tahoe Community College!
ELKO — What makes people run other than trying to escape from something of imminent danger?
RENO — The Reno Rodeo Association announced today that they have made the decision to cancel this year's Reno Rodeo originally scheduled for J…
Congratulations to Spring Creek senior Noah Rice on the heels of his commitment to play soccer for Walla Walla University!
Give it up for Spring Creek senior Jeff Guthrie, who will continue his football career at College of Idaho!
NEW YORK — Anika Orrock was all warmed up for her big pitch. On the mound at Yankee Stadium, tossing out the ceremonial first ball.
The Dallas Cowboys signed quarterback Andy Dalton on Monday and waived Cooper Rush, who had been the backup to Dak Prescott since the middle o…
MIAMI — Measuring Don Shula by wins and losses, no NFL coach had a better year. Or career.
Elko's Cooper Jones is a Division I athlete, now playing football for Utah State University. Get the scoop with Coop here!
Take a loot at Lu! Spring Creek senior Elizabeth Canning has committed to play basketball for Missouri Valley College.
Check out what Elko senior Rolando Acosta is up to and where he will he play collegiate football!
There is a new head coach of the EHS volleyball program...
The Elko Swim Team is finishing up its short-course season on a high note, sending two swimmers to the coveted Western States Age Group Sectio…
During the Spring Creek League Meet, both the Spartans and Lady Spartans took home the top honors.
The Elko baseball team split its league and home-opening series against two-time defending state champion Truckee.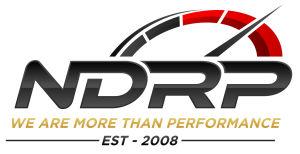 Neff's Diesel Repair & Performance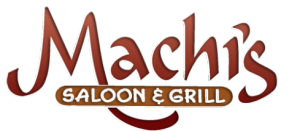 Primeaux has elected to play soccer and signed her national letter of intent with Stephens College, an NAIA program, in Columbia, Missouri.
Despite losing each of its league openers on the road, the Spring Creek softball team gave Lowry a mighty challenge in the first half of the d…
The Spring Creek baseball team's league openers were barn burners.
The Elko girls softball team is hopeful for more games after opening league play with blowout victories.
The Spring Creek League Meet — which was scheduled for Saturday, March 14 — has been pumped ahead and will kick off at 1:30 p.m. Friday, March…
In four games during the Desert Winds Tournament, in Mesquite, the third try was the charm for the Spring Creek softball team. The Lady Sparta…
Elko wrapped up the Desert Winds Tournament with a 3-1 record on consecutive victories and will enter their home and league openers, set to ho…