Ruby Mountain Volleyball Club Summer Camp
She will have the opportunity to swing her clubs on three of the courses at Pinehurst Resort — consisting of nine 18-hole courses — which has …
Spring Creek Golf Club men's league standings through June 14
Spring Creek Golf Club men's league standings through June 7
CARSON -- The Elko Indar Futbol Club dominated at the Wild West Shootout in Carson City.
In total, Elko County and the surrounding areas of Battle Mountain and Eureka knocked down 23 qualifications to the National Junior High Final…
Despite being stripped of a senior season, Elko wrestler Zeth Kinterknecht still managed to earn a collegiate offer.
Spring Creek senior Lydia Binger will serve as a two-sport athlete at the collegiate level. 
Spring Creek Golf Club men's league standings through May 31
In total, Elko County and Battle Mountain earned 21 qualifications to the National High School Finals Rodeo — which will take place from July …
After an unlikely football season was approved and safely executed, a number of players were recognized with All-League selections of the Divi…
On Saturday, May 22, 2021, the Division 2A South track and field season ended with a regional meet at White Pine County High School.
Competing at Warrior Field, on the Elko High School campus, the athletes out their skills to the test — against the other schools and also themselves.
FALLON — When searching for the winners of the Division 3A North regional track and field meet, look no farther than Spring Creek.
In a Division 3A North-East regional quarterfinal, the No. 6 Spring Creek Spartans fell a run short — No. 3 Fallon turning a 7-5 deficit into …
In the semis, the Lady Spartans gave No. 1 Lowry all it wanted and then some.
The Wells softball team held juggernaut Oasis Academy scoreless over the final-six innings, but the Lady Bighorns' three runs in the first inn…
After posting an undefeated record of 8-0 in league play through the regular season, the Wells baseball team was bounced in the 1A North semifinal.
Spring Creek senior Bear Browne has his sights set high, but he's also grounded.
Following an amazing career with the Spartans, Boyd has made a verbal commitment to continue his wrestling at the next level at North Idaho Co…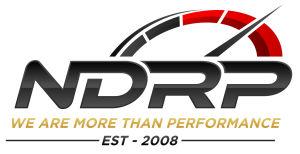 Neff's Diesel Repair & Performance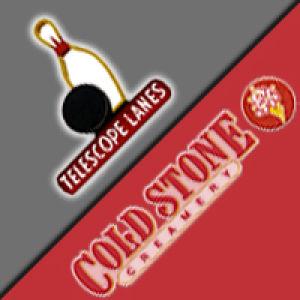 Cold Stone-Telescope Fun Center
Spring Creek senior Chase Milligan — one of the more decorated wrestlers in school history, or at least recent history — has chosen his next move.
On the final day of the 3A North-East boys golf season, it seemed everyone had a little to celebrate.
EUREKA — On Friday, May 14, 2021, the Wells track and field team experienced some solid performances at the Eureka County HS Meet.
FERNLEY — For the first time of the spring season, the Elko boys track and field team found itself at the top of the standings — the full list…
DAYTON — Two teams, two victories.
The Elko softball team competed and made some highlight plays Saturday against No. 2 Fernley, but the Lady Indians simply did not hit the ball enough.
Elko momentarily righted the ship in the second game of Saturday's doubleheader, salvaging a win in the series finale by a score of 6-3.