ELKO — The second performance of the Silver State Stampede has plenty of possibilities for high scores and fast times, the talented field poss…
ELKO — While the Silver State Stampede wasn't Troy "The Wild Child" Lerwill's first stop as a PRCA clown, it was one of his first to break out…
ELKO — If you build a rodeo during a pandemic, they will come.
ELKO — Forty-nine years announcing rodeos....I've been blessed. From Florida to California, from Washington to New Jersey, I've said "Good eve…
ELKO – For the fifth time in the history of the longest-running rodeo in the state of Nevada, the fans of the Silver State Stampede will be tr…
ELKO — Who's ready for three days of fun-filled, action-packed PRCA action?
ELKO — For the first time, the Silver State Stampede can be viewed online, across an app and on TV.
2020 Spring Creek Golf Course Men's Amateur Champion — Dan Stewart
LAMOILLE — Despite some stiff competition from some world-record holders at the Nevada Marathon — which is a qualifier for the Boston Marathon…
Reno — Minor League Baseball announced today that the 2020 PCL season has been canceled due to the COVID-19 pandemic. The Reno Aces will not t…
Silver State Stampede Mutton Busting
Despite the absence of the annual ceremony — which was pushed back to Sept. 21 — Spring Creek senior Jeff Guthrie and West Wendover senior Jes…
Sending off a legend; Lynette Davis ends 49-year career with Elko County School District as a teacher, basketball coach, athletic director and…
After decades of brainstorming, the City of Elko Sports Complex is becoming a reality and nearing opening.
LAS VEGAS — The Pro Bowl is headed to Las Vegas.
Take a lot at the accomplishments of Spring Creek Class of 2018 graduates Dakota Larson and Jake Oliphant, who are still teamed up at Northern…
RENO — On June 10, 2020, Nevada Health Response released guidance on youth sports, which allowed local agencies to begin the process of reopen…
Check out the big winners of the Jake Eary Memorial Rodeo!
A decade later, the loss of 'Little Jake' still stings but his memory and legacy remain — the Jake Eary Memorial Rodeo serving as a 10-year re…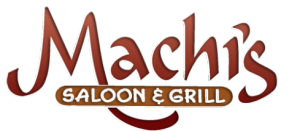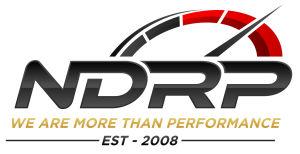 Neff's Diesel Repair & Performance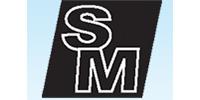 The Idaho Press is counting down the 25 most important players for the Boise State football team during the 2020 season. Next up is No. 24, li…
Spring Creek senior softball player Patience Swafford will continue her career at the collegiate level, check out her decision here!
Spring Creek High School senior softball player Patience Swafford discusses her commitment to Northland College, in Ashland, Wisconsin.
If you haven't noticed, College of Idaho's Larissa Mauer — a Spring Creek High School Class of 2018 graduate — is tearing up all running surfa…
Spring Creek's Jon Jund is hoping to quarterback the University of Montana Western to The Promised Land.
Elko senior Natu Meles will continue his soccer career and his education at Lake Tahoe Community College!
ELKO — What makes people run other than trying to escape from something of imminent danger?