Hug at Spring Creek football — Sept. 3, 2021
The Spartans (2-0) look to remain unbeaten and host Truckee (1-2) at 5 p.m. Thursday, in Spring Creek.
Against another 4A implant, the Spartans put up a good fight but lost to Bishop Manogue by a final score of 4-2.
Lozano-Jimenez ranked fourth with a personal-best 94, and the Lady Indians finished fourth in the team standings with a total score of 433.
ELKO — The Elko volleyball team rolled to a 3-0 record against 3A North opponents, sweeping Wooster on Saturday in three straight sets.
ELKO — A porous first half spelled doom for the Elko boys soccer team on Saturday versus McQueen.
WINNEMUCCA — In the third Division 3A North girls golf tournament of the season, Elko was fourth for the second-consecutive event — Spring Cre…
ELKO — On its first road trip against 3A North competition, the Elko girls soccer team booked its first wins of the season on consecutive days.
SPRING CREEK — Although the Spring Creek volleyball team needed just three sets to beat Wooster on Friday night, the Lady Spartans were pushed…
SPRING CREEK — Despite being outshot and out-possessed throughout the contest, the Spring Creek boys soccer team was competitive in the first …
ELKO— It's hard to win football games when the offense is held to 26 yards in the first half and 101 for the ballgame.
Spring Creek began crossover play against the 3A North-West teams with a pair of losses by a combined score of 7-0.
The Indians (2-3) will host Bishop Manogue (1-0) at 4:45 p.m. Friday and complete its weekend with an 11:45 a.m. Saturday kick versus McQueen …
The Indians (1-1) will play their home opener versus North Valleys (1-0) at 6 p.m. Thursday, at Warrior Field.
Flynn's dominance really astonishing, following a 25-stroke victory in Spring Creek with another 25-shot lead in Elko, winning Elko's tourname…
On Tuesday, temperatures reached the mid-90s during the Spring Creek tourney — leading to some withdrawals and some high scores on a difficult course.
In a tough place to play against a difficult team to beat, the Indians did exactly that — hanging on for a 14-13 victory against playoff peren…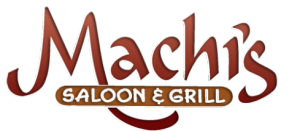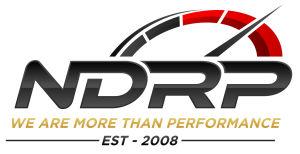 Neff's Diesel Repair & Performance

SPRING CREEK — It wasn't always pretty, but the Spring Creek football team remained undefeated with a 21-8 victory Friday night over the visit…
Despite playing a much better second half, the Lady Indians were still outscored 3-2 after the break and dropped their fourth-consecutive game…
At the Jerome County (Idaho) Fairgrounds, junior Liam Hamilton made his presence known in his first action of the year.