On January 1, 2021, this office received a communication from the Governor's office in response to our request of December 22, 2020, "that the…
As you are aware, due to the COVID-19 pandemic, all sports seasons for the 2020-21 school year were adjusted. The winter sports season is sche…
Take a look back at some of the finer moments of Elko County sports through what has proven to be a very trying, uncertain year.
COVID-19 has played a huge role in every aspect of life since March, perhaps none larger than its effect on local sports, high school athletic…
Spring Creek senior Kendra Lusk will be a Bobcat!
NEW YORK (AP) — Kevin Durant shook off 18 months of rust in a matter of minutes.
BOCA RATON, Fla. — Zach Wilson threw for 425 yards with three touchdown passes and two rushing scores as No. 13 BYU routed UCF 49-23 in the Bo…
Auburn hired Boise State's Bryan Harsin as its head coach, luring him away from his alma mater and into the powerful Southeastern Conference.
BOISE, Idaho — Carson Strong threw for 271 yards and five touchdowns, Devonte Lee and Toa Taua each rushed for over 100 yards, and Nevada beat…
Famous Idaho Potato Bowl: Nevada (6-2, 6-2 Mountain West) vs. Tulane (6-5, 3-5 American), Dec. 22, 3:30 p.m. EST (ESPN)
Elko senior volleyball player Mariah Johnston has chosen her landing spot at the next level...
While many said it was impossible or wrong, Spring Creek parents and players managed to pull off a safe travel football season and a trio of p…
Need an in-depth recap of the Wrangler National Finals Rodeo? Here is a closer look at the world champions, average champs, Round 10 winners a…
ELKO — As if the barrel racing world didn't already know, respect and even fear two-time, defending world champion Hailey Kinsel and her palom…
ELKO — Bulldog, "Badger."
ELKO — Other than Ryder Wright, no saddle bronc rider has done much better at the Wrangler National Finals Rodeo than Lefty Holman.
ELKO — After just one paycheck through four rounds of the Wrangler National Finals Rodeo, back-to-back world champion header Clay Smith and Fa…
ELKO — Say hello to the bronc riding of first-time WNFR qualified Lefty Holman, who has looked anything but a deer in the headlights.
RENO (AP) — Carson Strong threw three of his career-high five touchdown passes to Tory Horton and Nevada beat Fresno State 37-26 on Saturday n…
ARLINGTON, Texas — After tying for the win in Round 1 of the Wrangler National Finals Rodeo with a time of 3.9 seconds, what did Elko steer wr…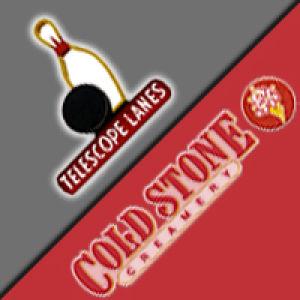 Cold Stone-Telescope Fun Center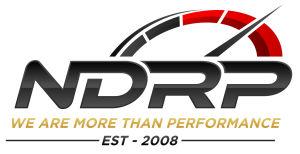 Neff's Diesel Repair & Performance

ARLINGTON, Texas — Kicking things off with a bang, Nevada talents wasted no time to make an impact at the Wrangler National Finals Rodeo.
LOGAN, Utah -- Coming off its first win of the season — a 41-27 victory over New Mexico — the Utah State football team (1-4, 1-4 in MW) will h…
Nevada cowboys Dakota Eldridge and Jade Corkill, along with California saddle bronc rider Lefty Holman — who has deep ties to the Silver State…
ELKO — Daniel Tingle, of Minden, is fully aware that nothing is guaranteed and just how quickly things can change.
HONOLULU (AP) — Chevan Cordeiro passed for 246 yards and a touchdown and scored on a 2-yard run in the fourth quarter and Hawaii beat Nevada 2…
ELKO — In a shade more than a year's time, Spring Creek's Paul Cleary — a welder at Cortez Underground for Nevada Gold Mines — turned from a g…
RENO, Nev. (AP) — Carson Strong threw two touchdown passes and Nevada's defense stifled San Diego State in the second half, stopping the Aztec…