WINNEMUCCA — One tournament into the Division 3A North-East girls golf season, and a few things are apparent.
A: Elko senior Gabby Bement is one of the best girls golfers in the state.
B: The Lady Indians will find defending their 2019 state championship — no state tournament planned — very difficult.
C: Other teams in the league — Lowry and Spring Creek — showed Friday that they will make the Lady Indians step up if they hope to repeat as league champions.
On Friday, in Winnemucca, Lowry locked down a convincing victory on its home turf — shooting a collective round of 412 for a 21-stroke win.
Elko — led by Bement's individual championship of 83 — finished second with a four-girl card of 433 and barely fended off a game Spring Creek bunch and its 435 for third place.
Individually, Bement blew away the field — opening a 14-stroke victory — tying her personal best, matching her score from Elko's 2019 home tournament at Ruby View Golf Course.
"Watching Gabby was a lot of fun. She has put in a lot of work in the offseason. She had 31 putts, some tough pin positions and had a couple lip out," said Elko coach Jeff Sarbacker. "On the eighth hole the second time around, she hit her drive straight down the middle — dissected the fairway — and was 150 yards out, hit her 6-iron to within 2-feet and tapped in for birdie. In sports, we wait for those moments of perfection and she couldn't have played that hole any better than that. It's something I'll always remember."
Second place went to Lowry freshman Piper Nichols, who posted a sub-100 round of 97 in her first high school event.
The Lady Buckaroos did the bulk of their damage with their top-three, as junior Bailey Hayes was a stroke behind Nichols' 97 with a 98 of her own for third place — senior teammate Angelina Martinez also finishing a stroke below the century mark with a 99 for fourth.
The top-five was capped by a pair of 106s from Spring Creek teammates Jaedin Martinez — a junior who will graduate this year — and junior Holland Miller.
For the Lady Spartans, their third score was swung by senior Jordan Maher — who closed the round with a tally of 110.
Spring Creek's top-four qualifying scores ended with a 113 from the clubs of junior Elexia Mauer.
Bement's 83 was 30-strokes better than Elko's No. 2, as junior Julianna Lozano finished the first round of the season with a 113.
Senior teammate Katrina De Guzman notched the Lady Indians third-best score with a 116, and Elko's qualifying totals were closed with a 121 from sophomore Madison Stewart.
In a non-qualifying total, Spring Creek junior Andy Moore posted a card of 129.
For the Lady Indians, their roster was rounded off with a 131 by sophomore Reganne Wakefield and a 153 from sophomore Gabby Peracchi.
"Everyone was a little rusty. They haven't played in quite a while, but we came in second," said Sarbacker. "It was good for them to get out and play, but we have some work to do."
Fallon, which did not post four scores for a team total, was led by a 107 from junior Lainee Reid for seventh place overall, a 116 by junior Gabby Loop and a 146 from freshman Hannah Benjamin.
Up Next
The girls of the 3A North-East will have a quick turnaround, as the second event is just days away — teeing off at 10 a.m. Tuesday, in Fernley.
*Spring Creek head coach Kage Walker was unavailable for comment.
GALLERY: Division 3A North-East Girls Golf at Lowry Tournament
Division 3A North-East Girls Golf at Lowry Tournament
030621-elk-spt-3a-girls-golf-gabby-bement-01.jpeg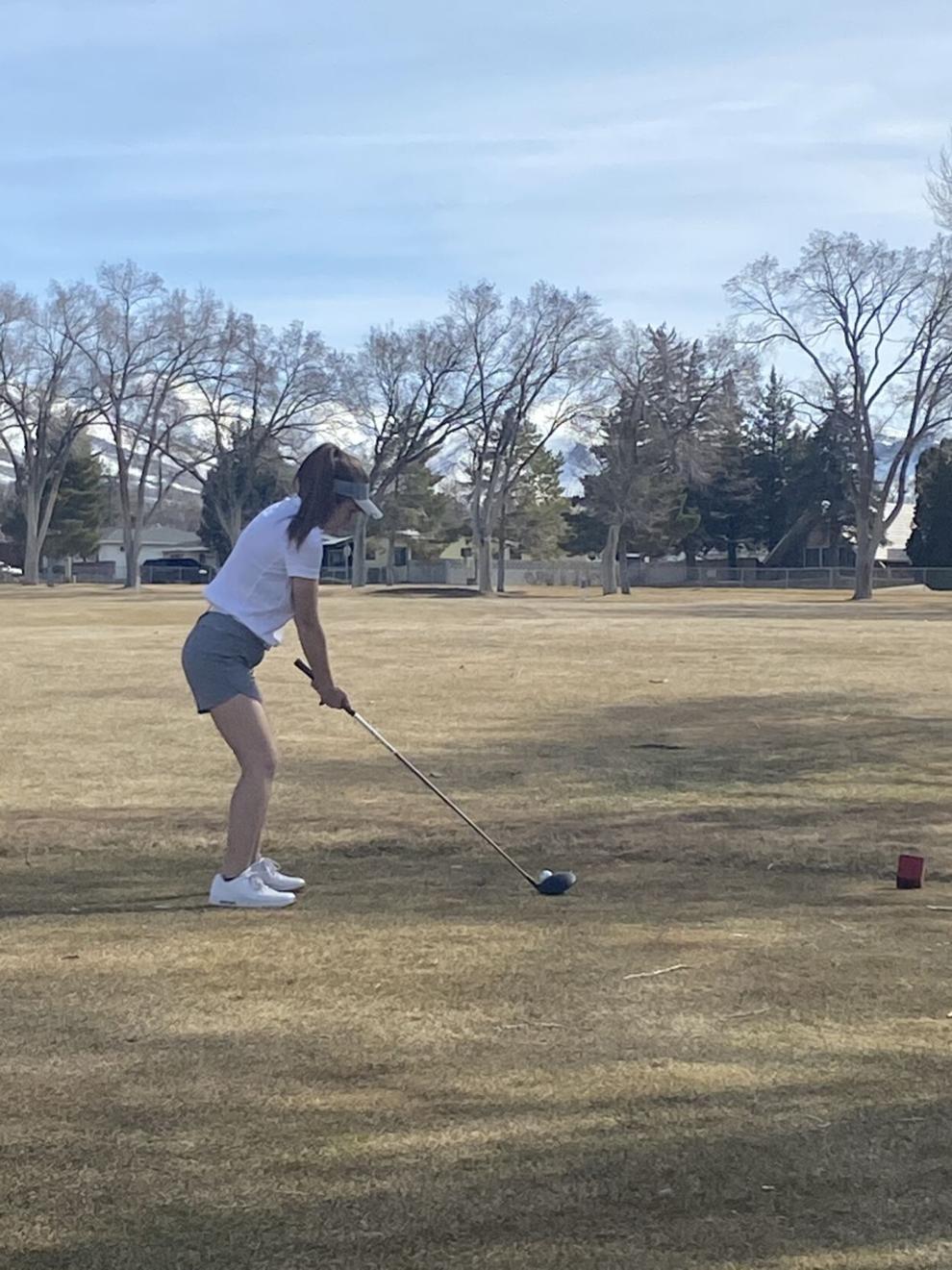 030621-elk-spt-3a-girls-golf-gabby-bement-02.jpeg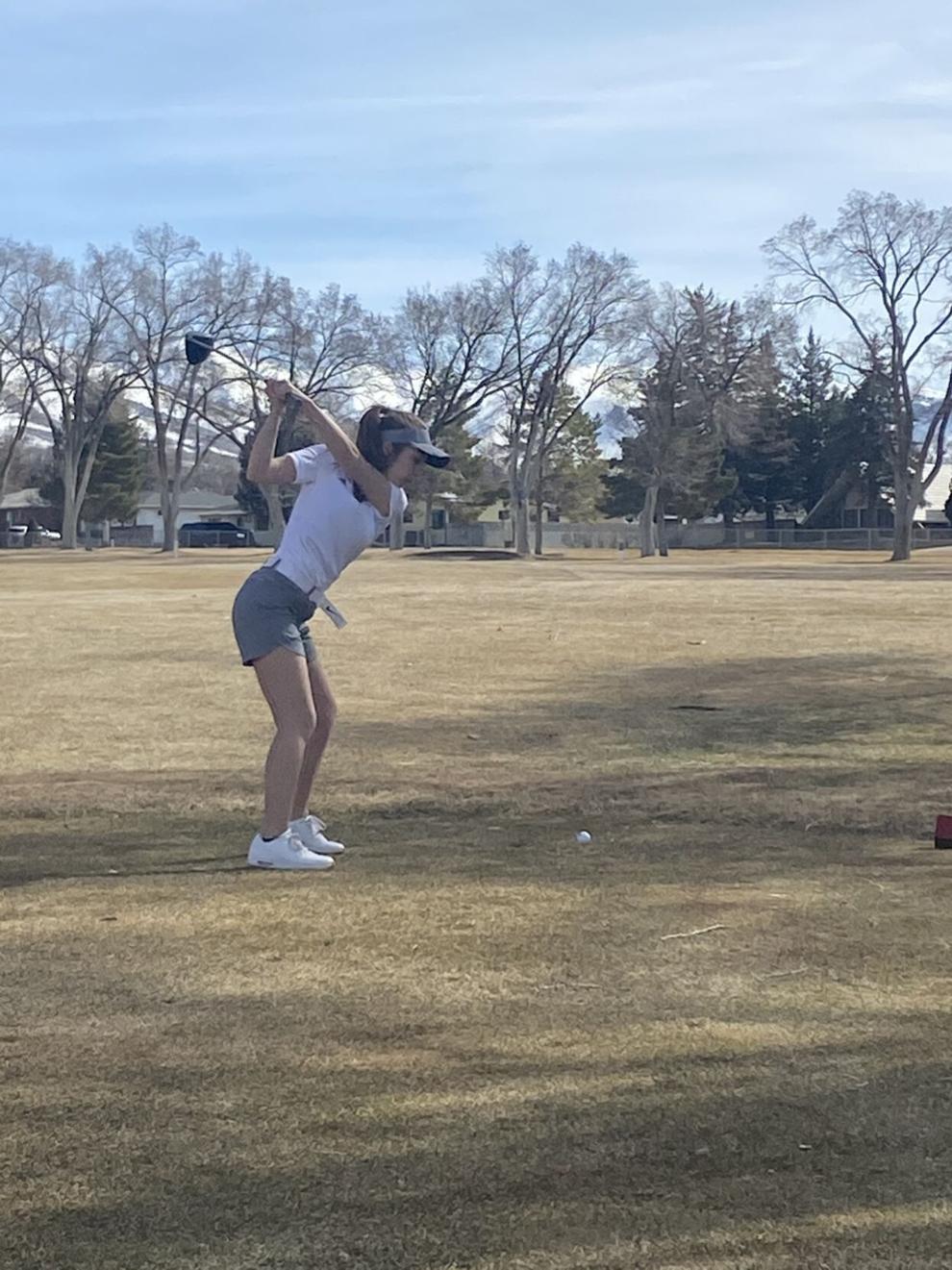 030621-elk-spt-3a-girls-golf-gabby-bement-03.jpeg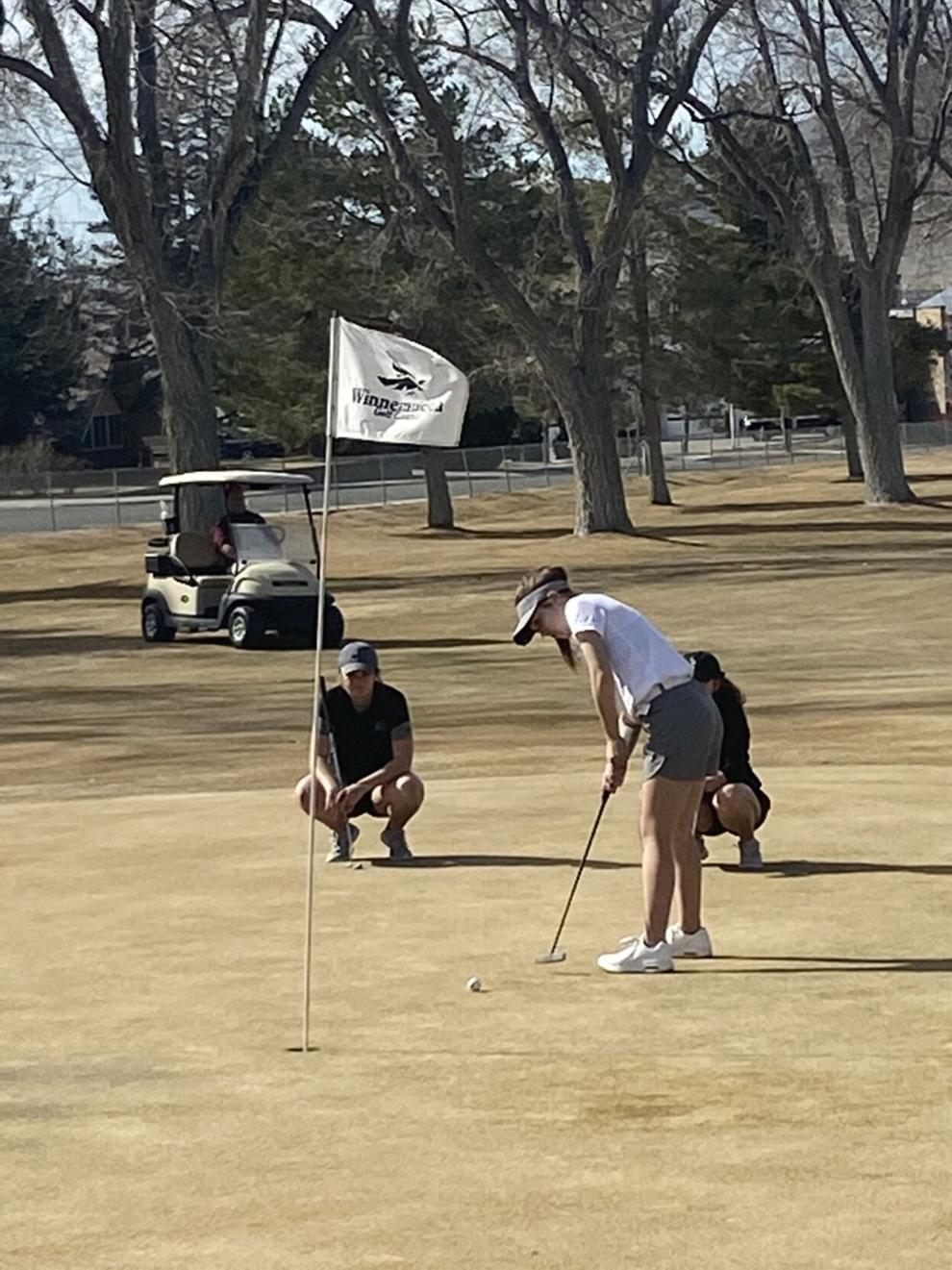 030621-elk-spt-3a-girls-golf-jordan-maher-01.jpeg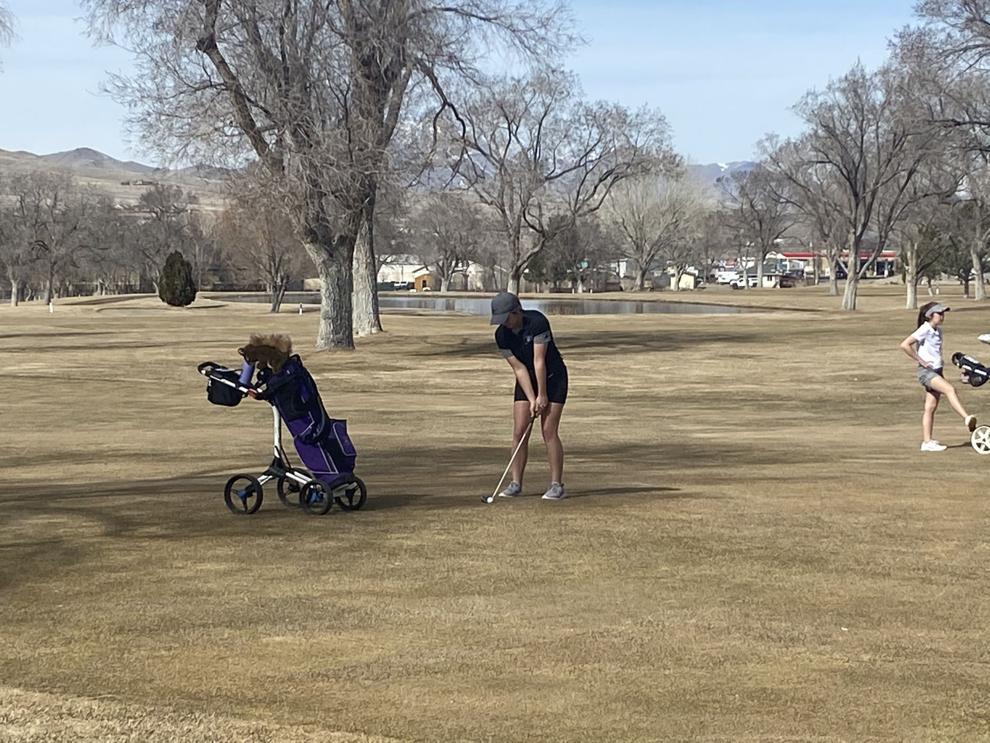 030621-elk-spt-3a-girls-golf-jordan-maher-02.jpeg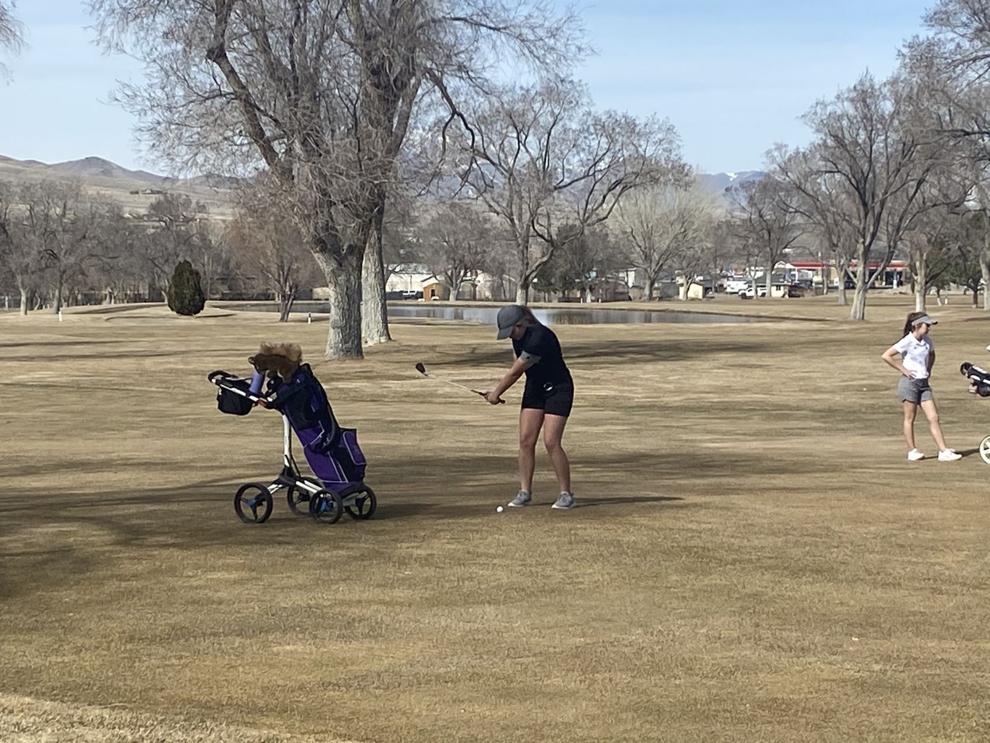 030621-elk-spt-3a-girls-golf-katrina-de-guzman-01.jpeg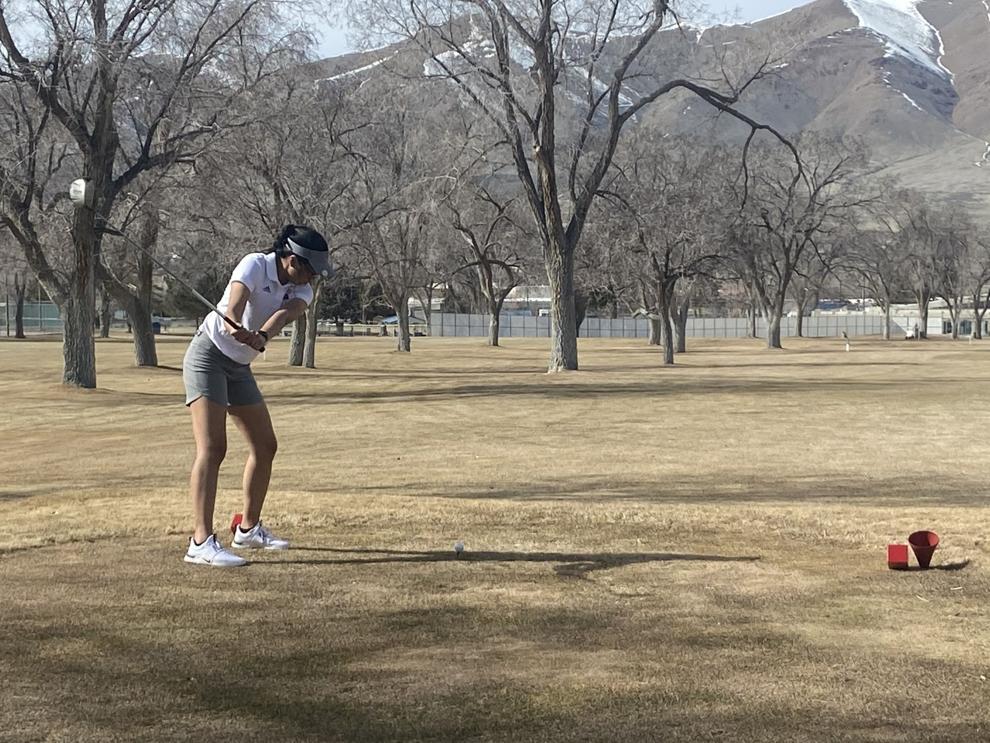 030621-elk-spt-3a-girls-golf-katrina-de-guzman-02.jpeg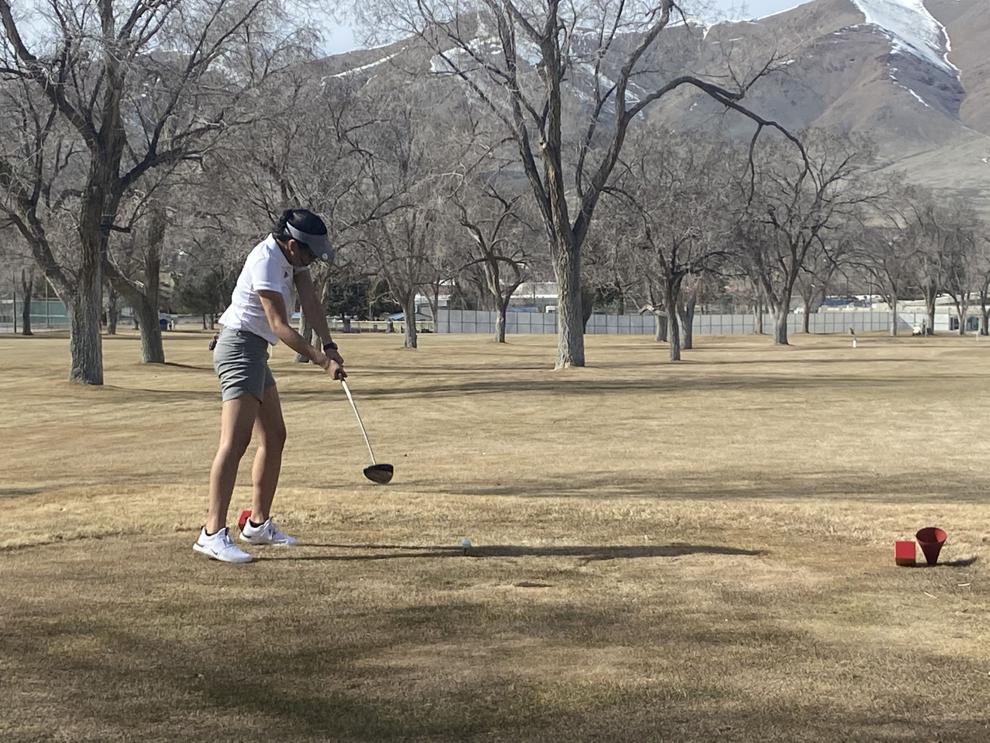 030621-elk-spt-3a-girls-golf-katrina-de-guzman-03.jpeg