Boys
The Railroaders — after a 74-23 home loss to Owyhee on Jan. 9 — traveled to Eureka on Jan. 10 and were handily throttled by the Vandals in a 49-point, running-clock contest.
Carlin barely reached double digits as a team in a 60-11 loss.
Junior Alex Donston and senior Austin Sexton scored four points apiece for the Railroaders, the offense capped by three points from junior Chris George.
Sexton led Carlin with seven rebounds, while George grabbed six boards and made a steal.
Donston and sophomore Quincy Doxey each finished with four rebounds, junior Josh Urie collected three boards, junior Logan Christensen totaled two rebounds and a takeaway and freshman Quinton Henderson added two boards.
On Friday, the Railroaders returned home and found the reemergence of senior John Henderson helpful.
However, Carlin dropped a 54-37 contest to visiting McDermitt.
The Bulldogs opened the game successfully with an 18-8 advantage in the first quarter, but the Railroaders cut into the gap with a 10-9 run in the second.
At halftime, McDermitt led by nine with the score at 27-18.
The third quarter was nearly a dead-even battle, the Bulldogs edging the Railroaders 12-11.
Entering the fourth, the game was still within reach for Carlin with the score at 39-29.
McDermitt pulled away late — making a 15-8 run — and sealed a 54-37 win.
Sophomore Tristan Bitt bit the Railroaders from distance — sinking four 3s — and dropped a game-high 20 points, adding nine rebounds, two assists, a steal and a block.
Sophomore Enrique Villalobos was efficient on 8-for-12 shooting and finished with 19 points, eight boards, a game-best three blocks, an assist and a takeaway.
John Henderson paced Carlin with 11 points and grabbed eight rebounds.
Quincy Henderson scored nine points, made five rebounds and came away with two steals.
McDermitt sophomore Braden Ramsey finished with six points and two rebounds.
For the Railroaders, junior Toby Pinnell tallied five points, two rebounds and an assist.
Sexton was a beast on the backboards with a game-best 15 rebounds and scored four points, and freshman Alex Ramirez notched four points, five boards and a swipe.
Like Sexton, Doxey put in work on missed shots — finishing with 14 rebounds and two points.
Christensen capped the offense for Carlin with two points and collected four rebounds.
Urie also grabbed four boards, sophomore Andres Ramirez and George each finishing with two rebounds and a steal.
McDermitt sophomore Alex Navarro tallied three points, dished a team-high five assists, jerked down five boards and made three steals.
Senior Waylon Nino also finished with three points, snagged a ridiculous eight steals, reeled in five rebounds, made an assist and blocked a shot.
Freshman Kaden Crutcher tallied two points, four steals, two rebounds and a pair of dimes.
The offense for the Bulldogs was rounded out by a free throw from junior Steele Crossley, who impacted the game with six rebounds, an assist and a theft.
MCDERMITT — 18 — 9 — 12 — 15 — 54 Total
CARLIN — 8 — 10 — 11 — 8 — 37 Total
Girls
You have free articles remaining.
Coming off a 47-12 home loss on Jan. 9 to Owyhee, the Lady Railroaders dropped a 58-18 road defeat against Eureka on Jan. 10.
The Lady Vandals commanded the outcome from the tip, opening the game with a 19-2 lead in the first quarter.
At halftime, Eureka led 37-8 with an 18-6 streak in the second period.
In the third, the Lady Vandals extended to a 49-16 advantage with a 12-8 run.
The mercy rule took effect in the fourth — the deficit eclipsing 35 points — Eureka outscoring Carlin 9-2 and rolling to a 40-point, 58-18 win.
Eureka placed three scorers in double figures, paced by 12 points apiece from junior Ilyhia Greely (four rebounds, steal) and junior Gracie Garrett (six assists, three rebounds, steal) — Garrett hammering two 3s.
Senior Breyana Miller booked 10 points, dished a game-high seven assists, grabbed two boards and made a pair of takeaways.
Carlin junior Akilah Leach scored a team-high 10 points, collected a game-best five steals and added three rebounds.
Eureka sophomore Kyra Todd finished with eight points, two assists and a steal.
Sophomore Gabriella Minoletti scored four points and played an all-around contest with a game-high eight rebounds, team-best four takeaways and four assists — freshman Zoe Smith also notching four points.
Freshman Erin Shay tallied three points and two rebounds, followed by two points apiece for freshmen Aleigh Hooper and Marcia Brown.
The Lady Vandals' offense was capped with a free throw by freshman Kari Watson.
Behind Leach, no Carlin player scored more than two points — rounded out by a deuce each for senior Lachelle Doxey, sophomore Miranda Rainville and freshman Addison Melendez.
Rainville topped the roster with seven rebounds and made a steal, Doxey pulling down six boards.
Sophomore Garren Graves snagged a rebound and a takeaway.
CARLIN — 2 — 6 — 8 — 2 — 18 Total
EUREKA — 19 — 18 — 12 — 9 — 58 Total
After shooting 24 percent from the floor against the Lady Vandals, the Lady Railroaders struggled to put the ball in the bucket Saturday during a 61-21 home loss to McDermitt — sinking just 9-of-39 shots for a 23-percent clip from the field.
The Lady Bulldogs blanked Carlin 17-0 in the first quarter and extended to a 31-5 halftime lead with a 14-5 advantage in the second period.
Carlin's best frame came in the third, reaching double digits for the only time of the contest but being outscored 14-10.
In the fourth, McDermitt capped a 40-point victory — running the clock — with a 16-6 streak down the stretch.
Leach led the Lady Railroaders with nine points — making 3-of-6 shots — adding four rebounds and a steal.
Graves came to life offensively with six points — also shooting 3-for-6 — and snagged five rebounds.
The offense was finished with two points each for Doxey, Rainville and sophomore Addie Comstock.
Doxey was active, pacing Carlin with 12 rebounds and two steals.
Rainville pulled down eight rebounds, and freshman Natalie Brown closed with two boards.
Aside from Leach and Graves, the rest of the roster was just 3-for-33 from the field.
*The Lady Bulldogs did not post stats.
MCDERMITT — 17 — 14 — 14 — 16 — 61 Total
CARLIN — 0 — 5 — 10 — 6 — 21 Total
Up Next
The Lady Railroaders' best chance for a victory will take place in the next contest, hosting Jackpot (1-7 overall, 0-3 in league) at 5:30 p.m. Thursday, in Carlin.
Following the girls, Carlin's boys will face an uphill battle against the Jaguars (9-2 overall, 3-1 in league) at 7 p.m. Thursday.
Owyhee at Carlin Boys Basketball (1).jpg
Owyhee at Carlin Boys Basketball (2).jpg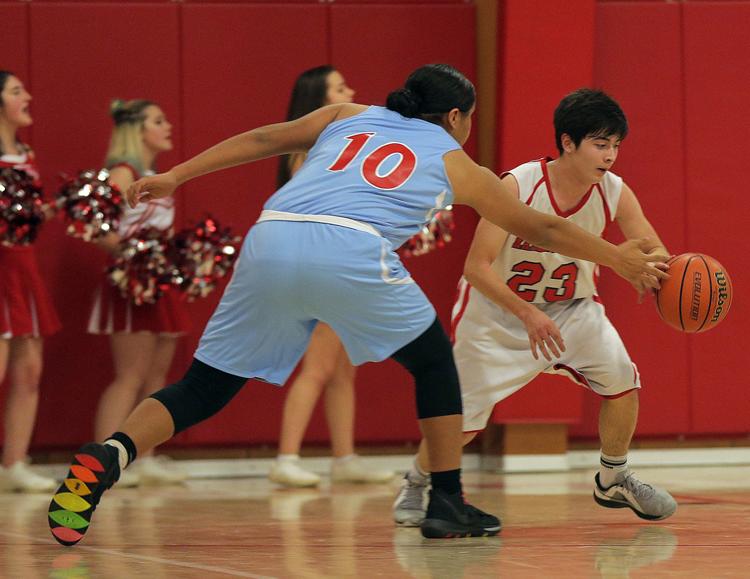 Owyhee at Carlin Boys Basketball (3).jpg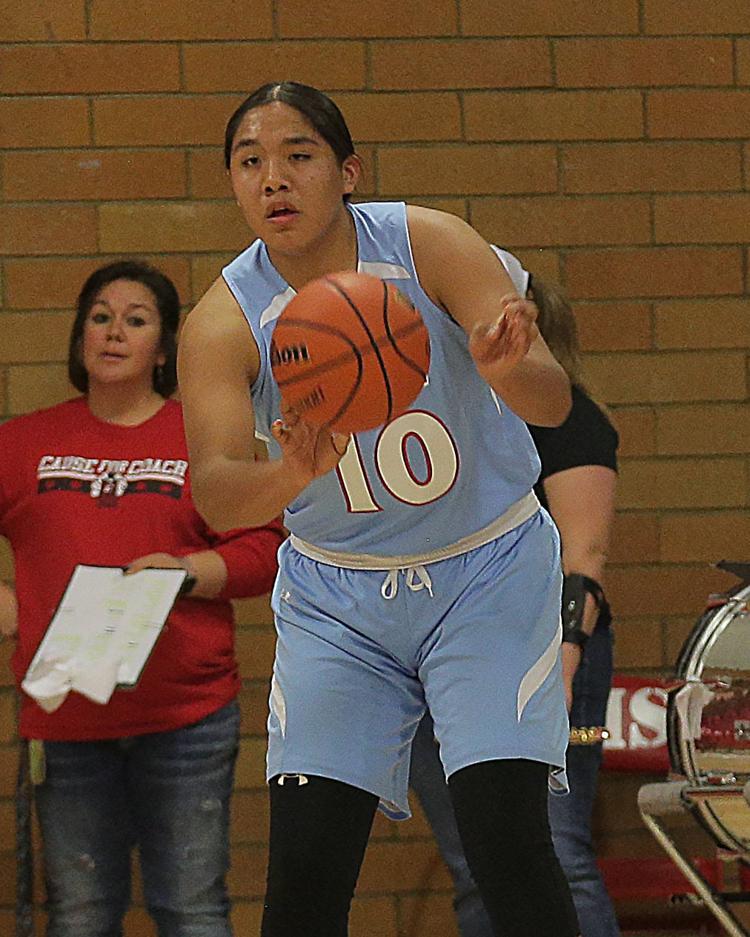 Owyhee at Carlin Boys Basketball (4).jpg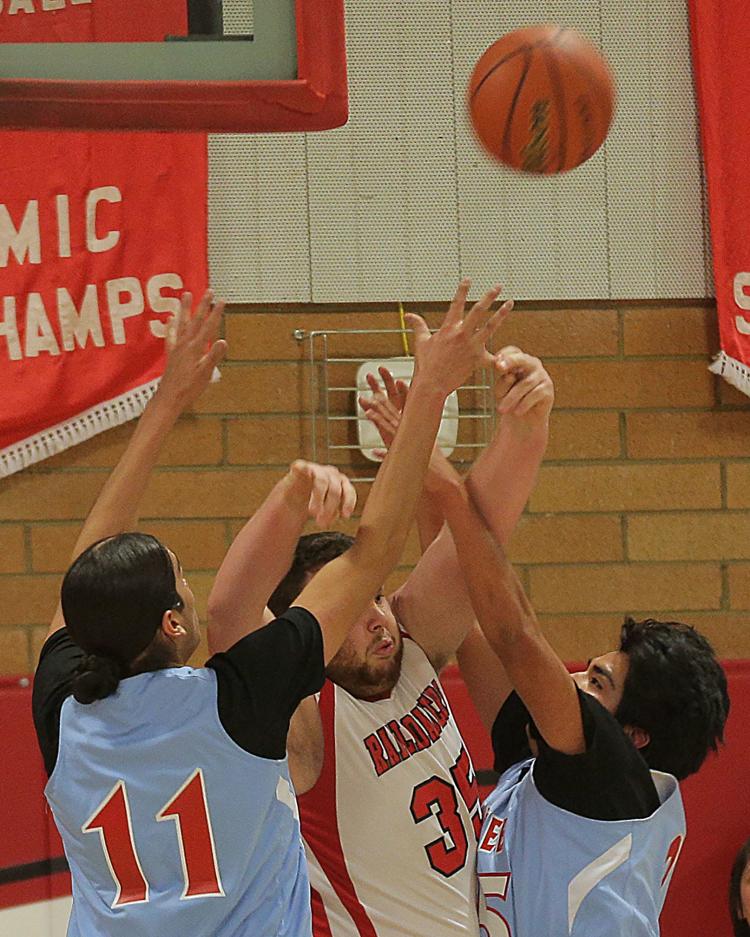 Owyhee at Carlin Boys Basketball (5).jpg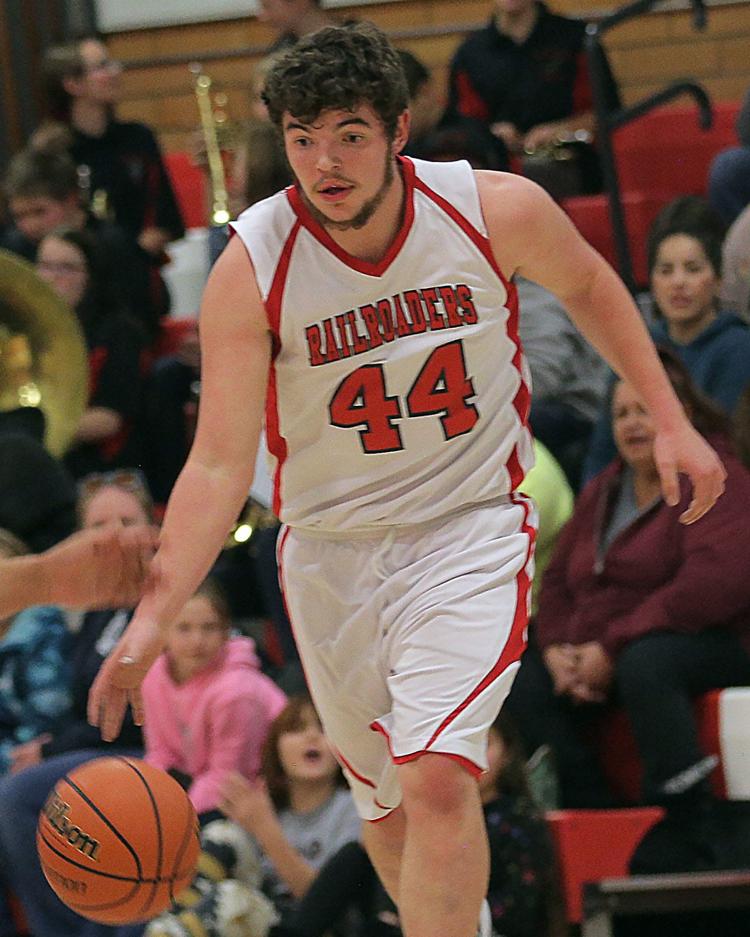 Owyhee at Carlin Boys Basketball (6).jpg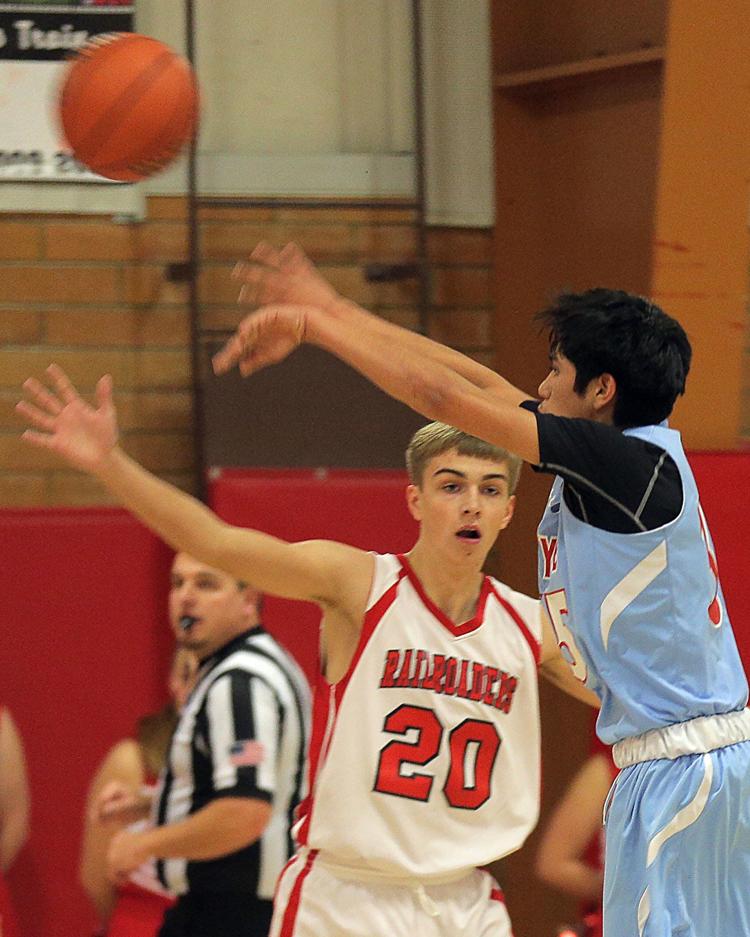 Owyhee at Carlin Boys Basketball (7).jpg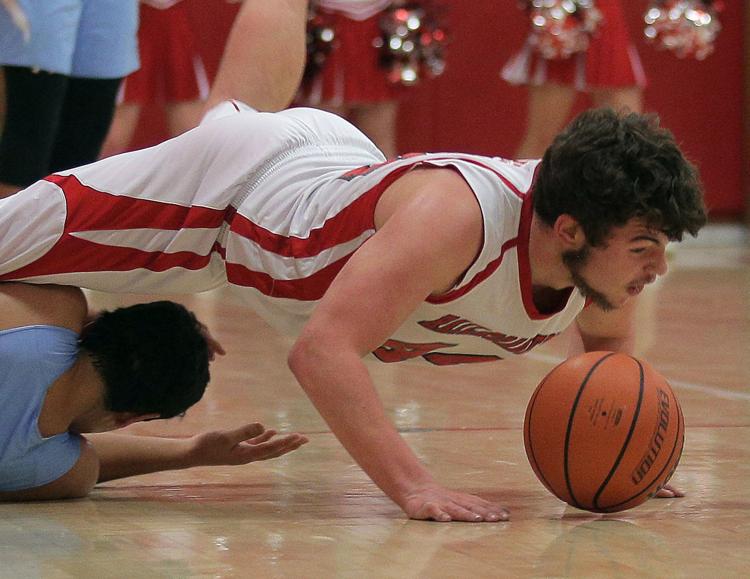 Owyhee at Carlin Boys Basketball (8).jpg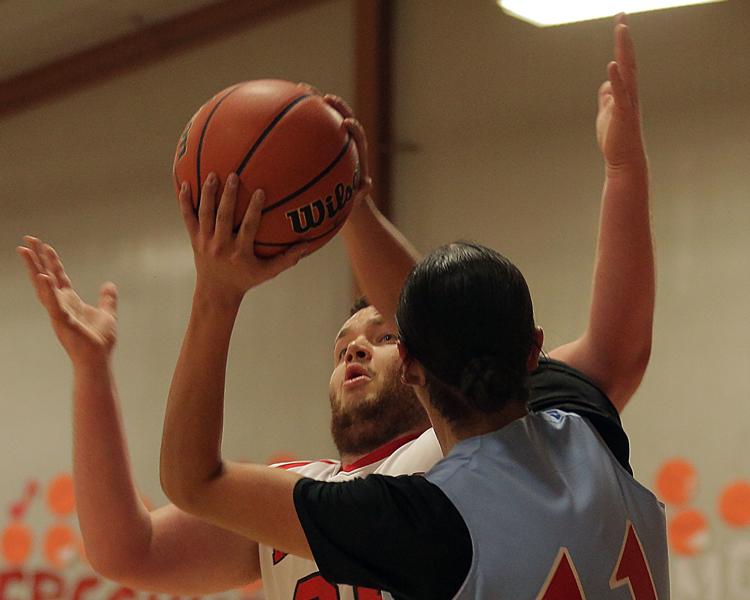 Owyhee at Carlin Boys Basketball (9).jpg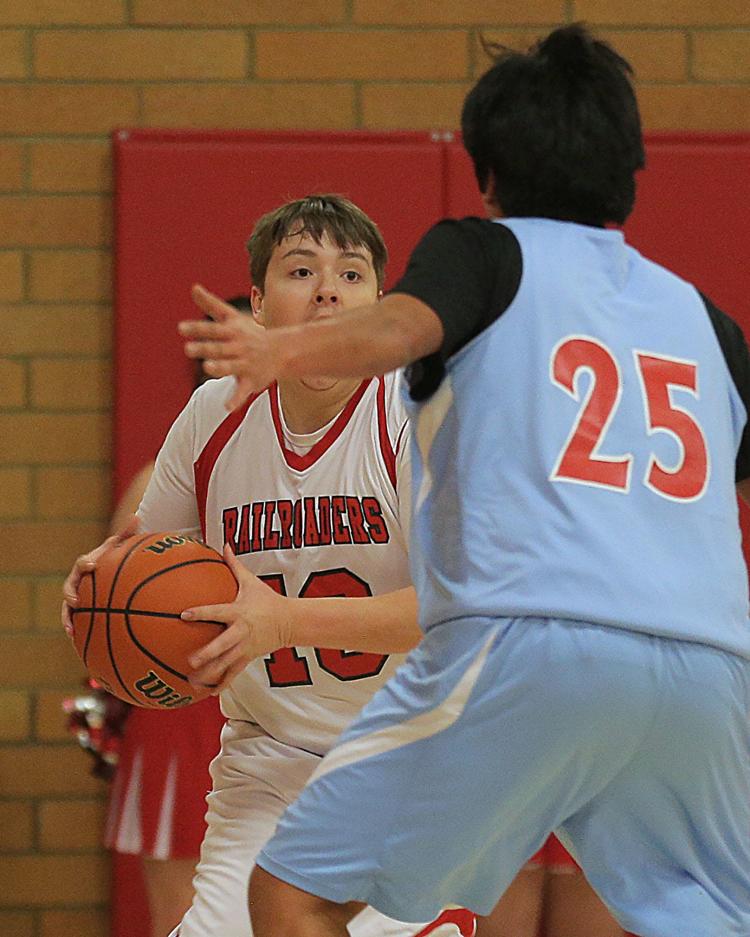 Owyhee at Carlin Boys Basketball (10).jpg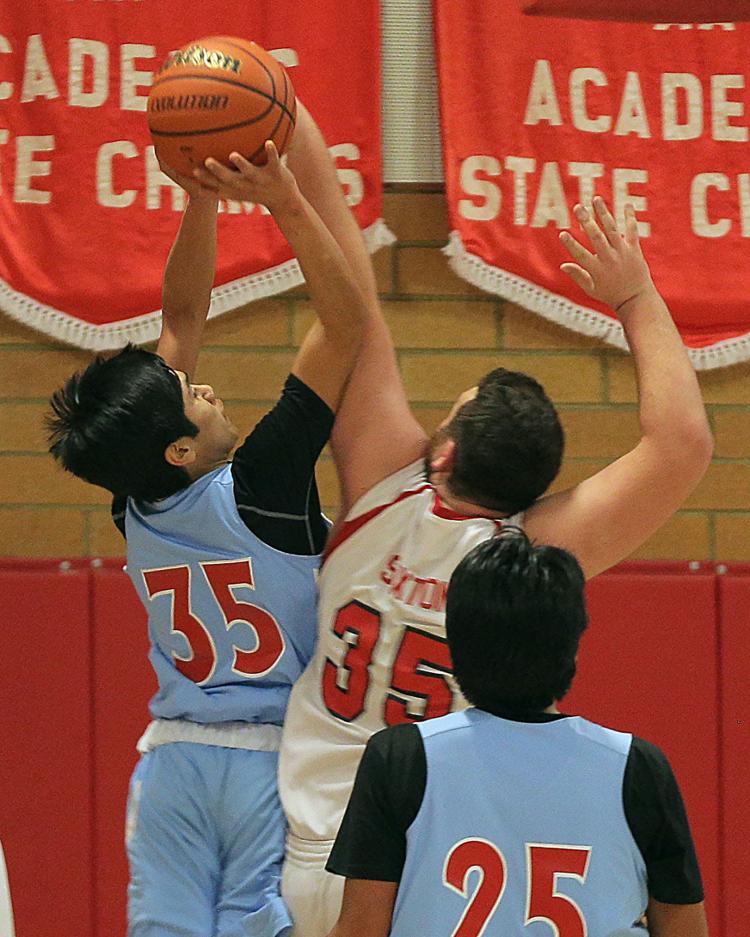 Owyhee at Carlin Boys Basketball (11).jpg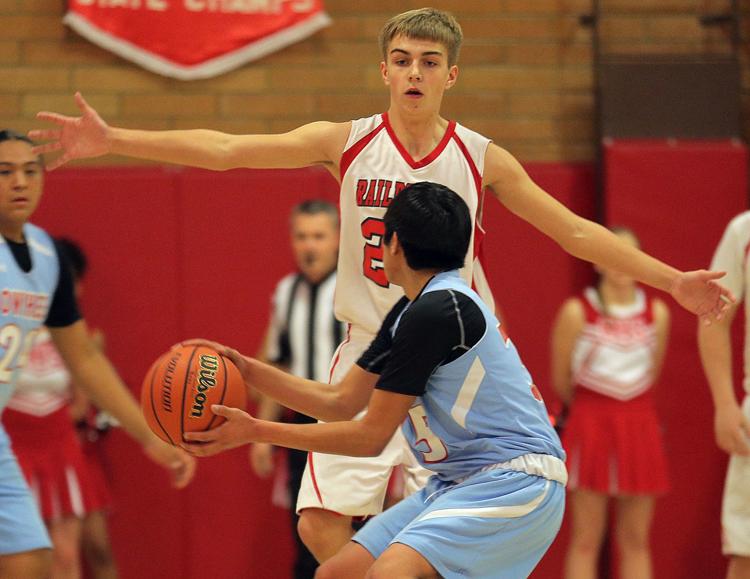 Owyhee at Carlin Boys Basketball (12).jpg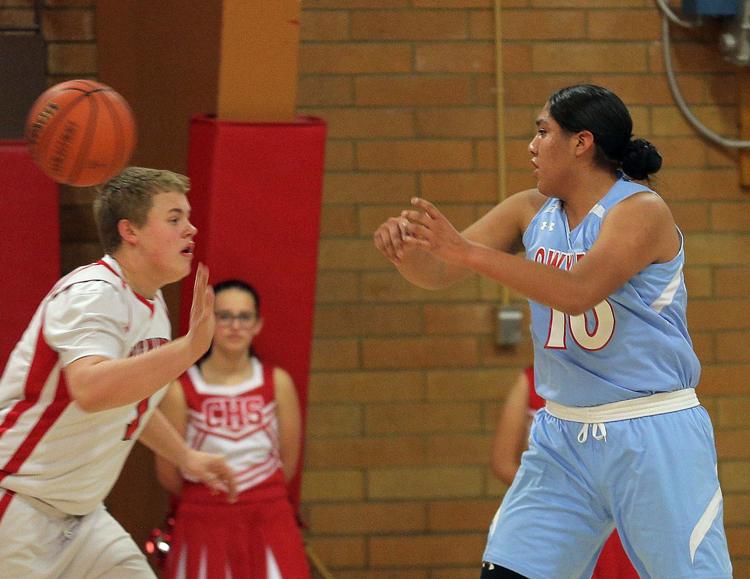 Owyhee at Carlin Boys Basketball (13).jpg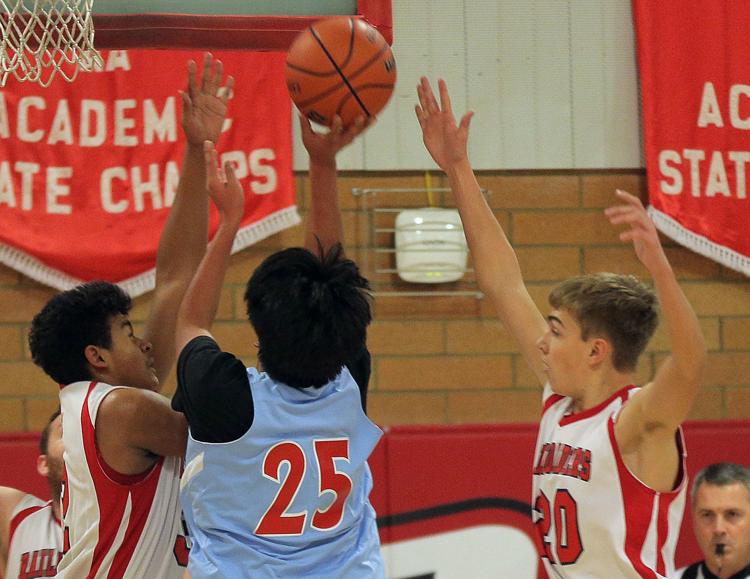 Owyhee at Carlin Boys Basketball (14).jpg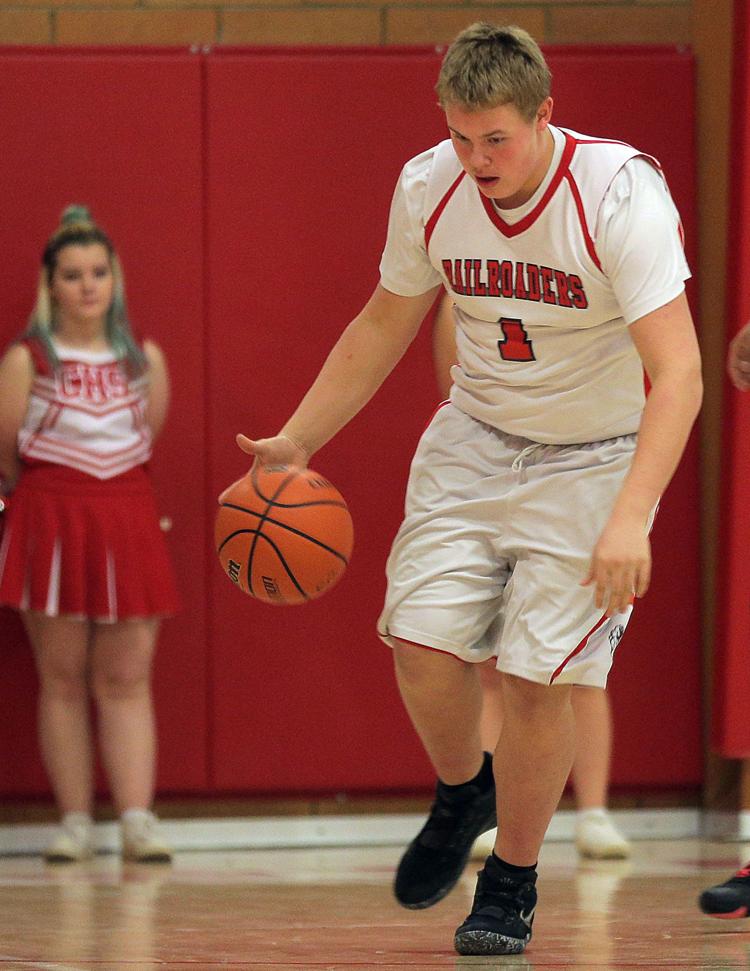 Owyhee at Carlin Boys Basketball (15).jpg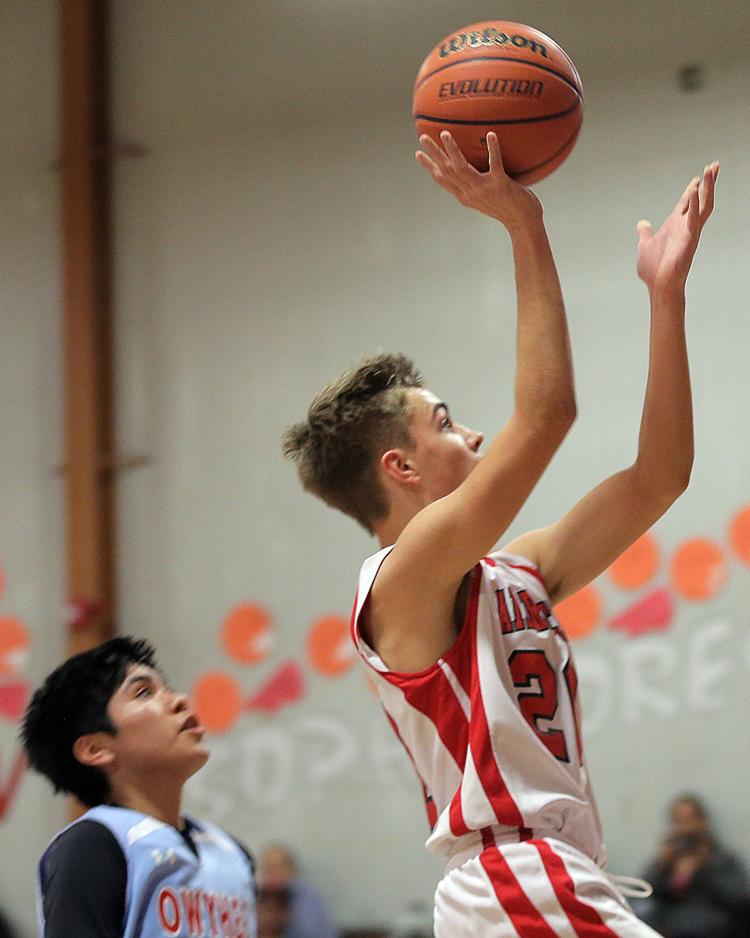 Owyhee at Carlin Boys Basketball (16).jpg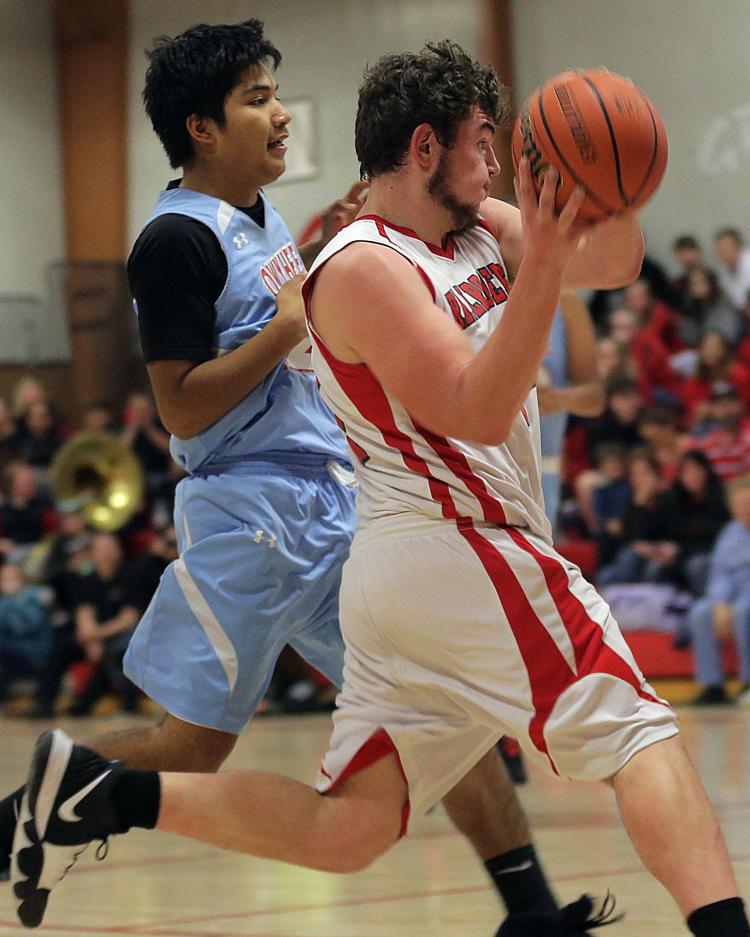 Owyhee at Carlin Boys Basketball (17).jpg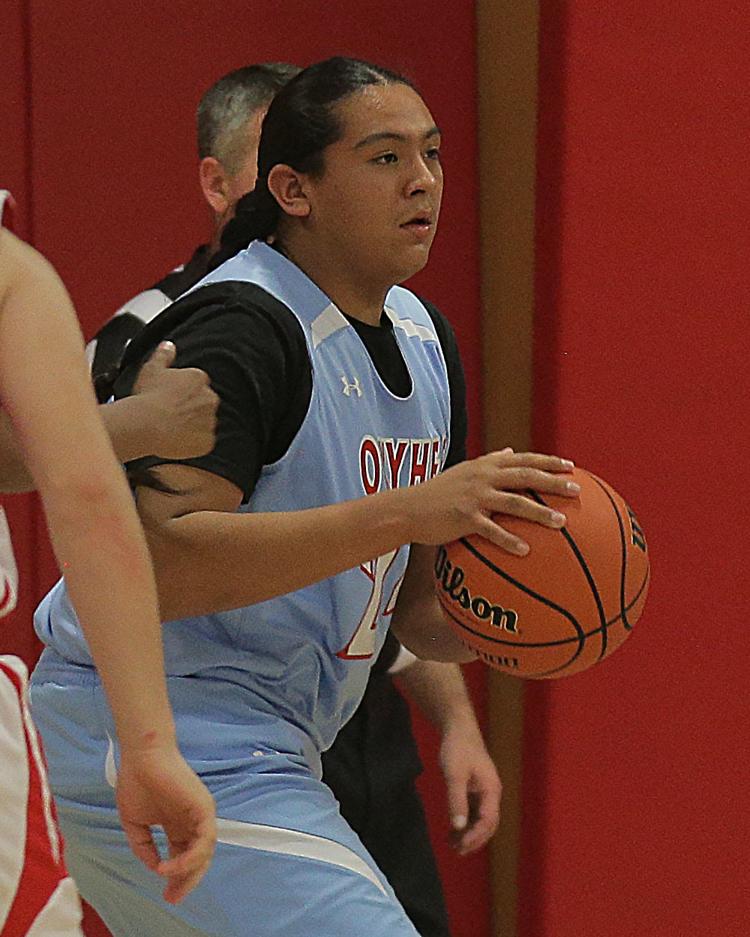 Owyhee at Carlin Boys Basketball (18).jpg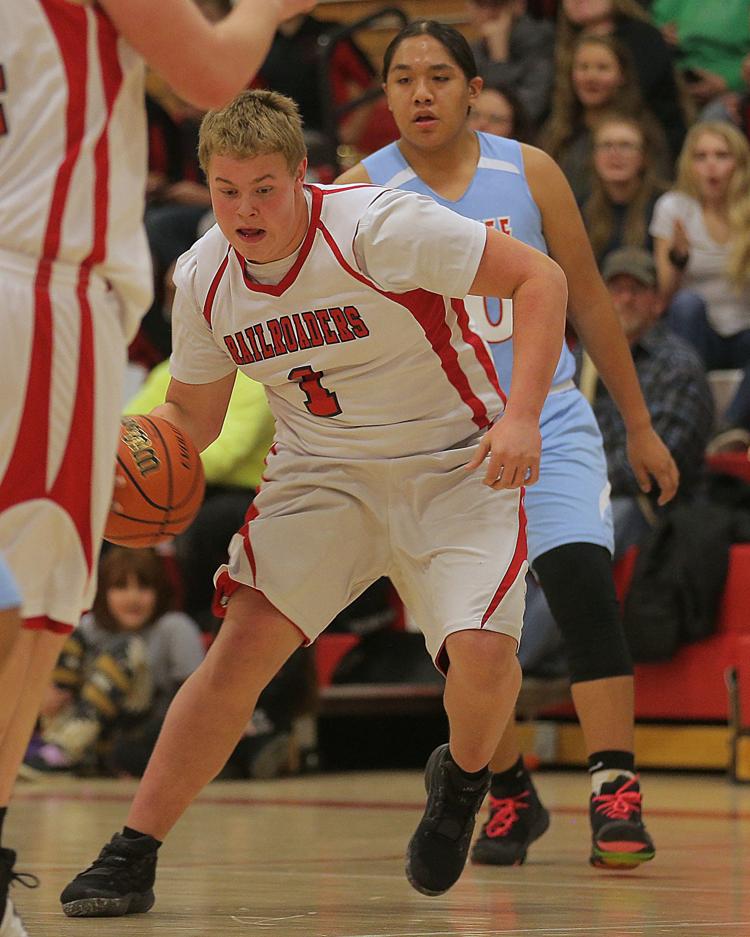 Owyhee at Carlin Boys Basketball (19).jpg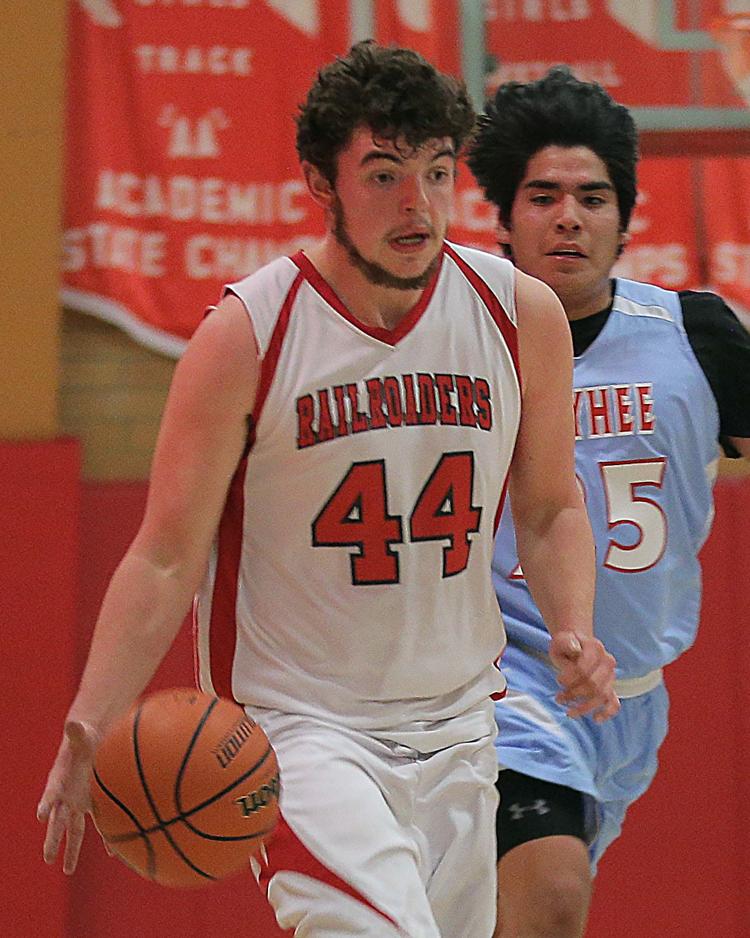 Owyhee at Carlin Boys Basketball (20).jpg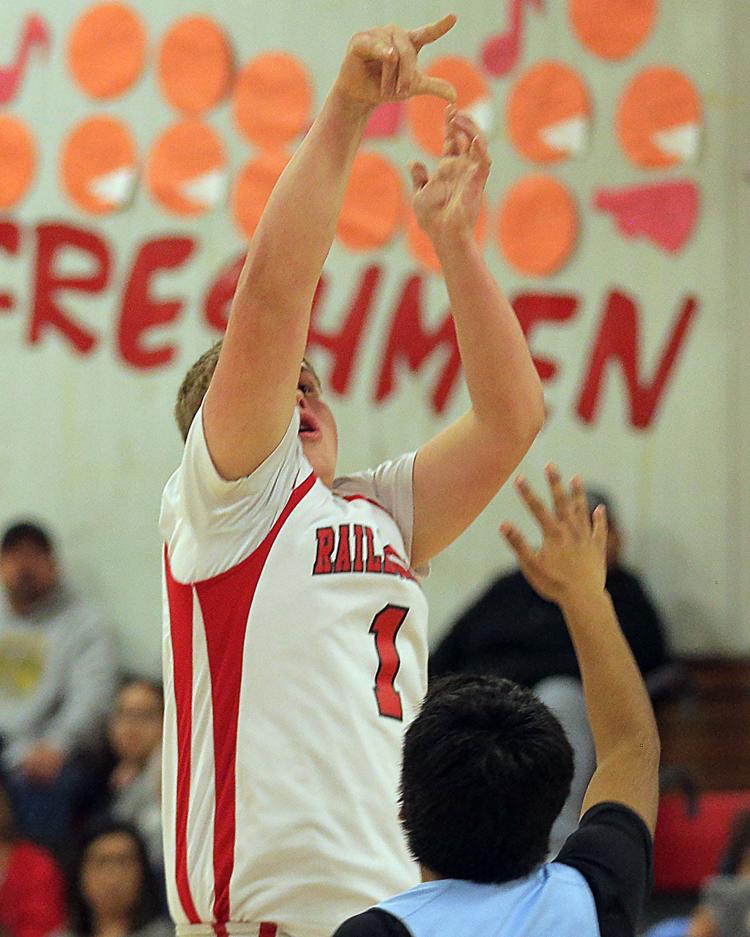 Owyhee at Carlin Boys Basketball (21).jpg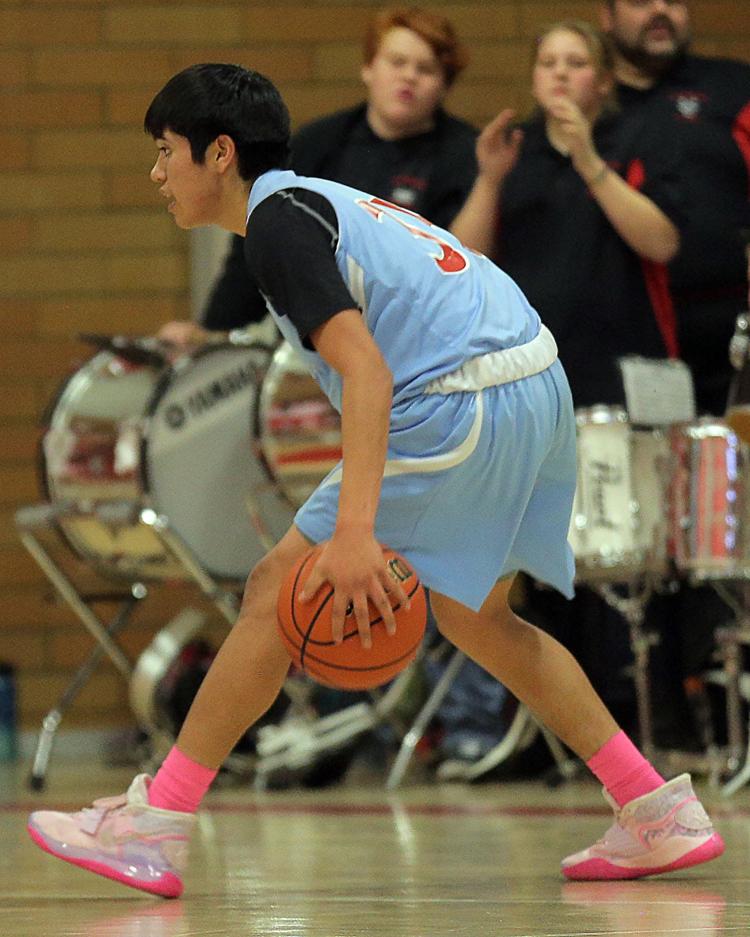 Owyhee at Carlin Boys Basketball (22).jpg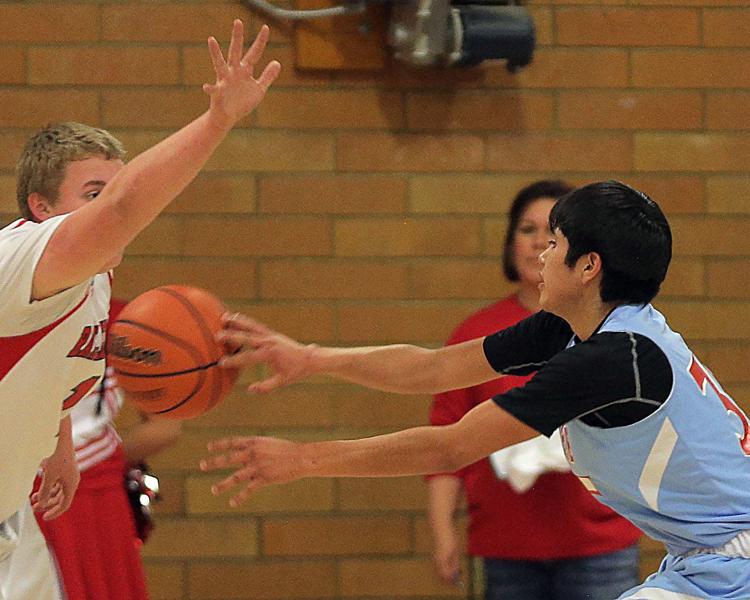 Owyhee at Carlin Boys Basketball (23).jpg
Owyhee at Carlin Boys Basketball (24).jpg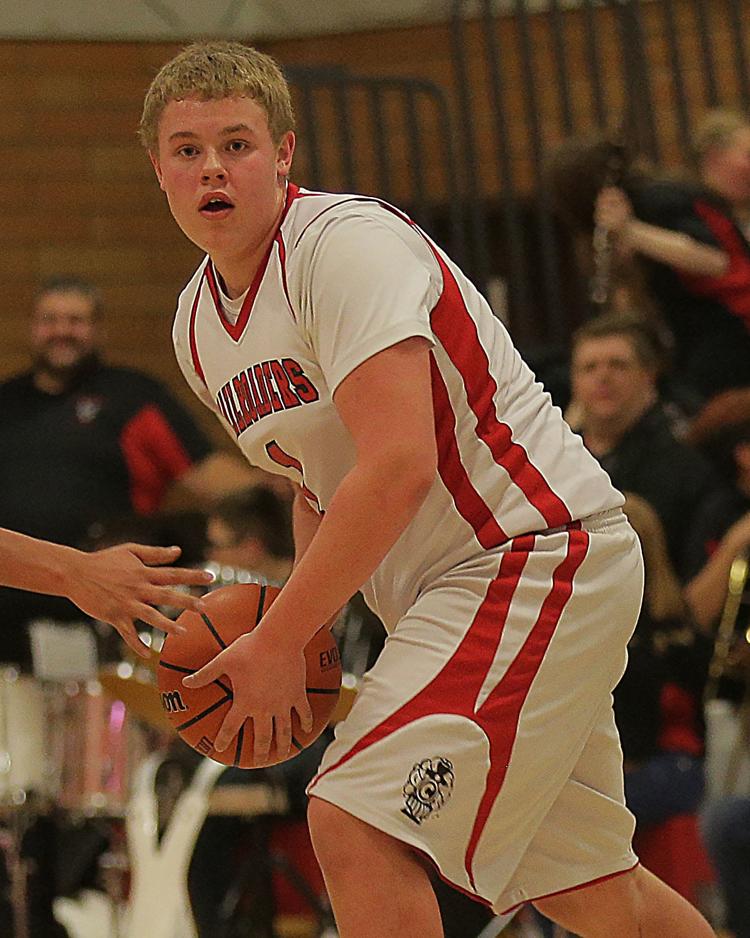 Owyhee at Carlin Boys Basketball (25).jpg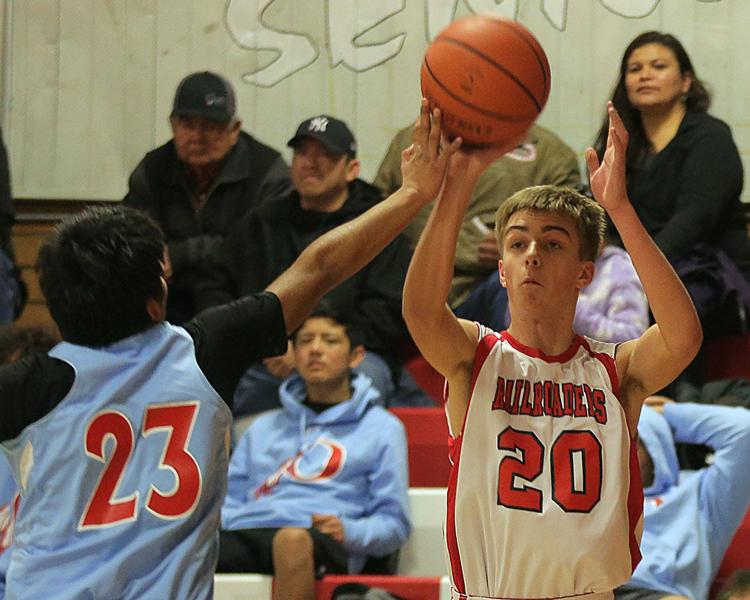 Owyhee at Carlin Boys Basketball (26).jpg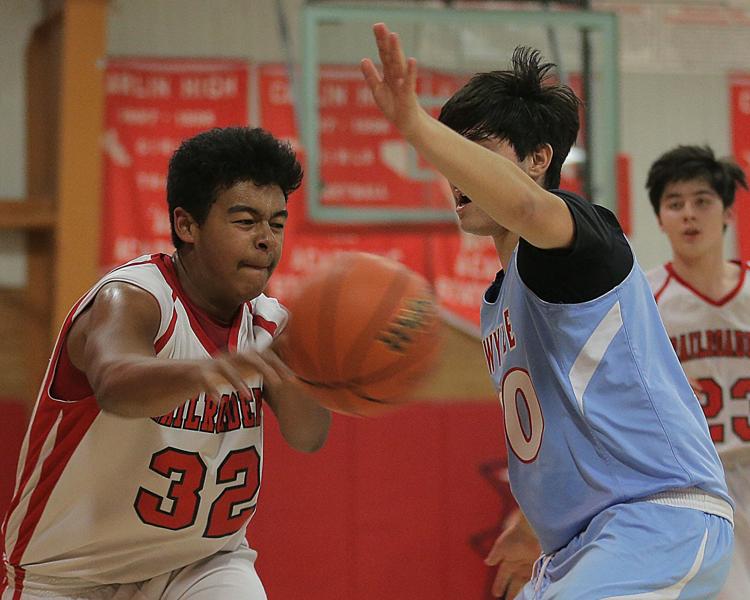 Owyhee at Carlin Boys Basketball (27).jpg
Owyhee at Carlin Boys Basketball (28).jpg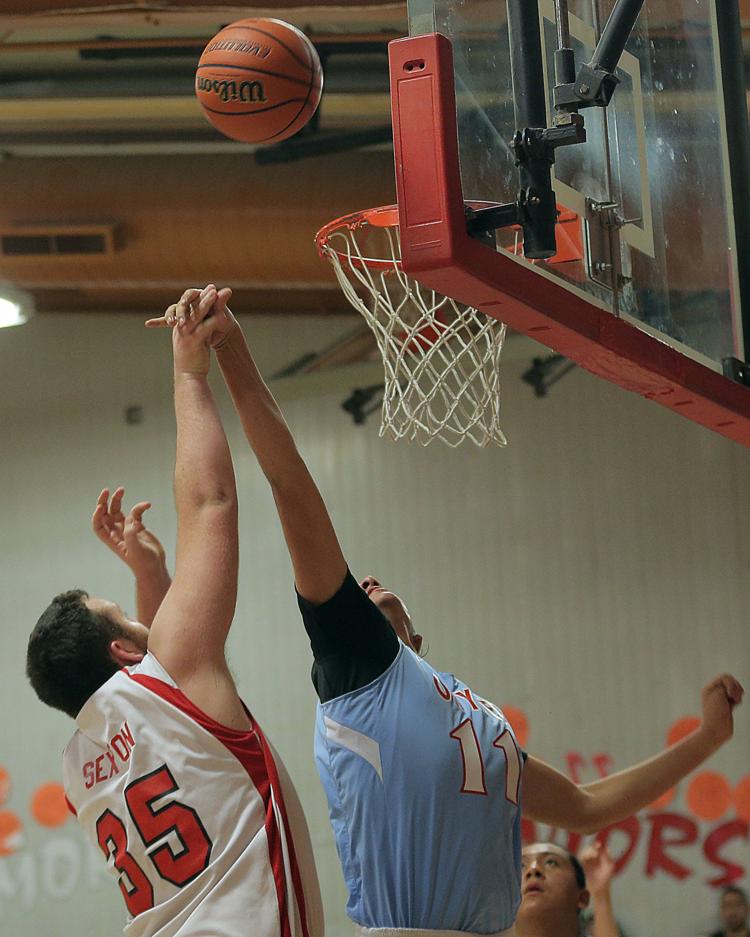 Owyhee at Carlin Boys Basketball (29).jpg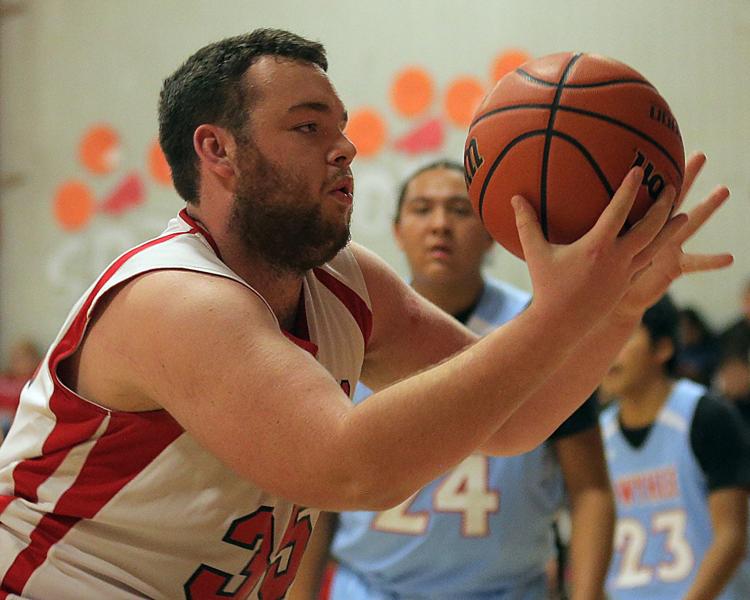 Owyhee at Carlin Boys Basketball (30).jpg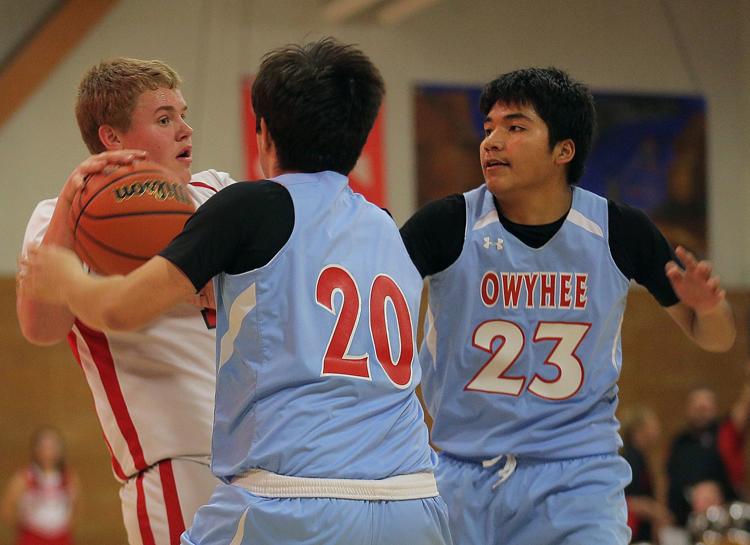 Owyhee at Carlin Boys Basketball (31).jpg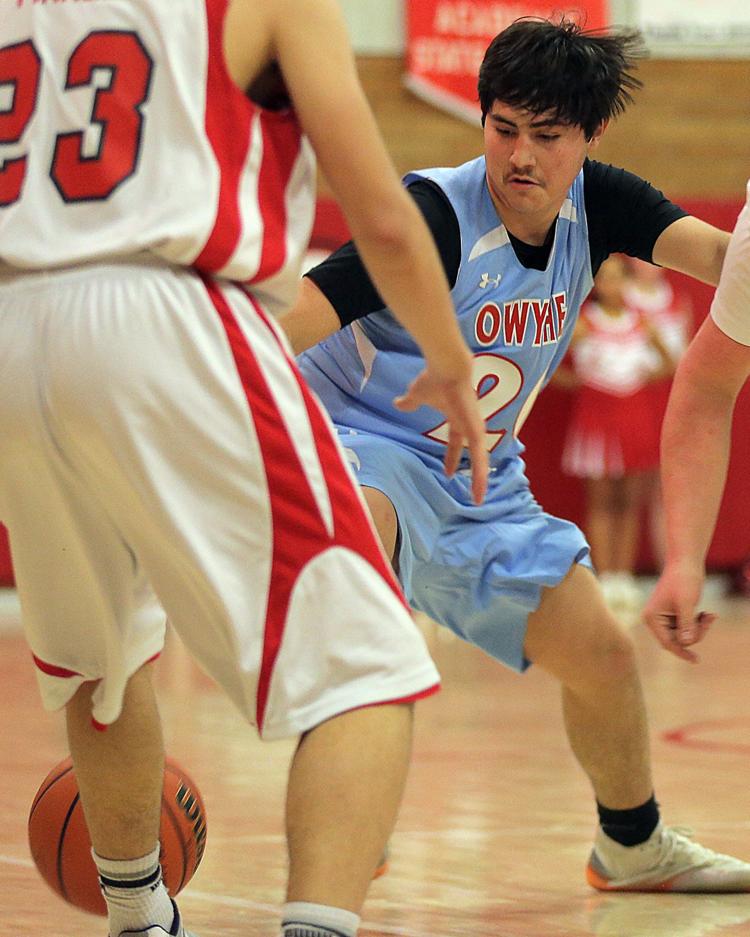 Owyhee at Carlin Boys Basketball (32).jpg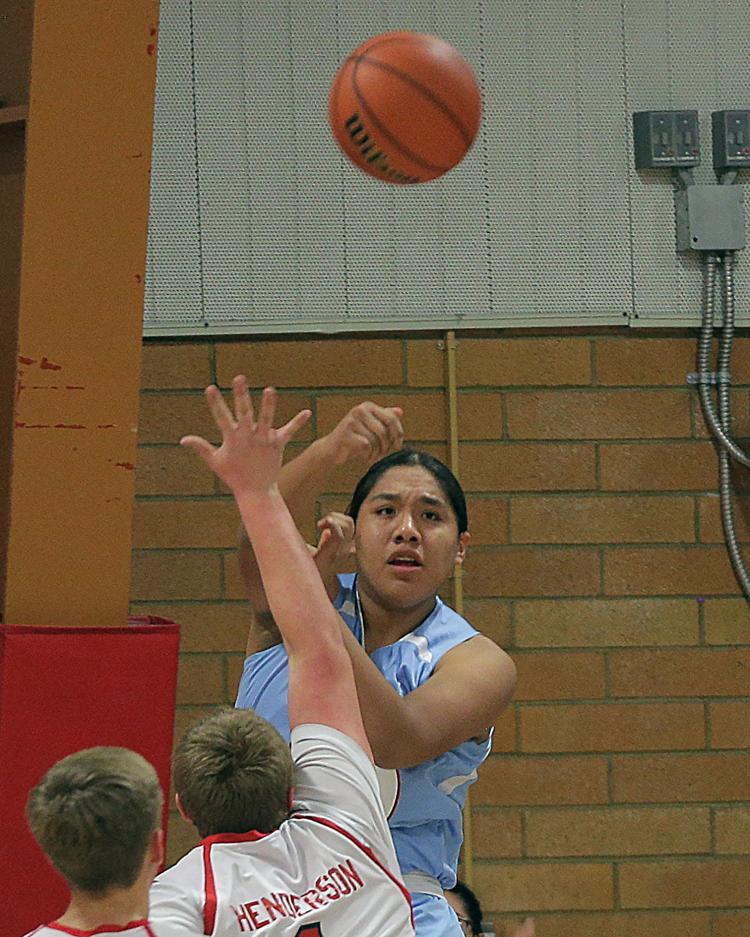 Owyhee at Carlin Boys Basketball (33).jpg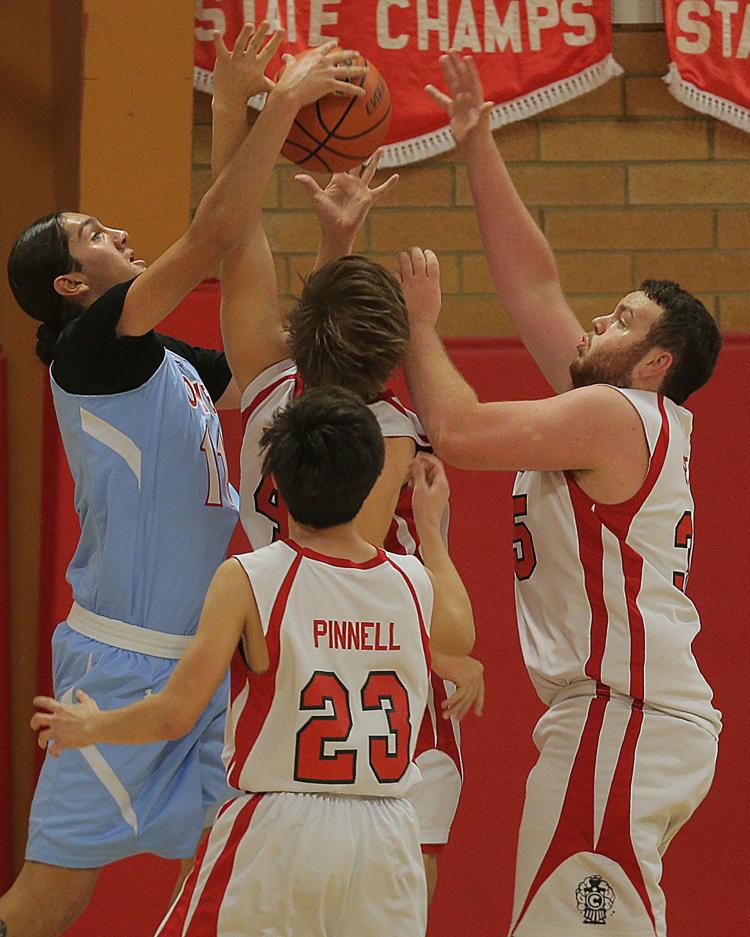 Owyhee at Carlin Boys Basketball (34).jpg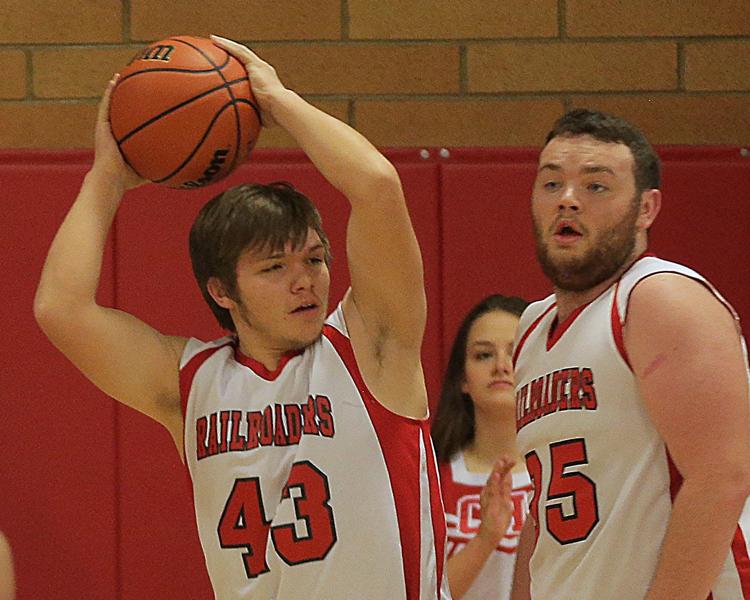 Owyhee at Carlin Boys Basketball (35).jpg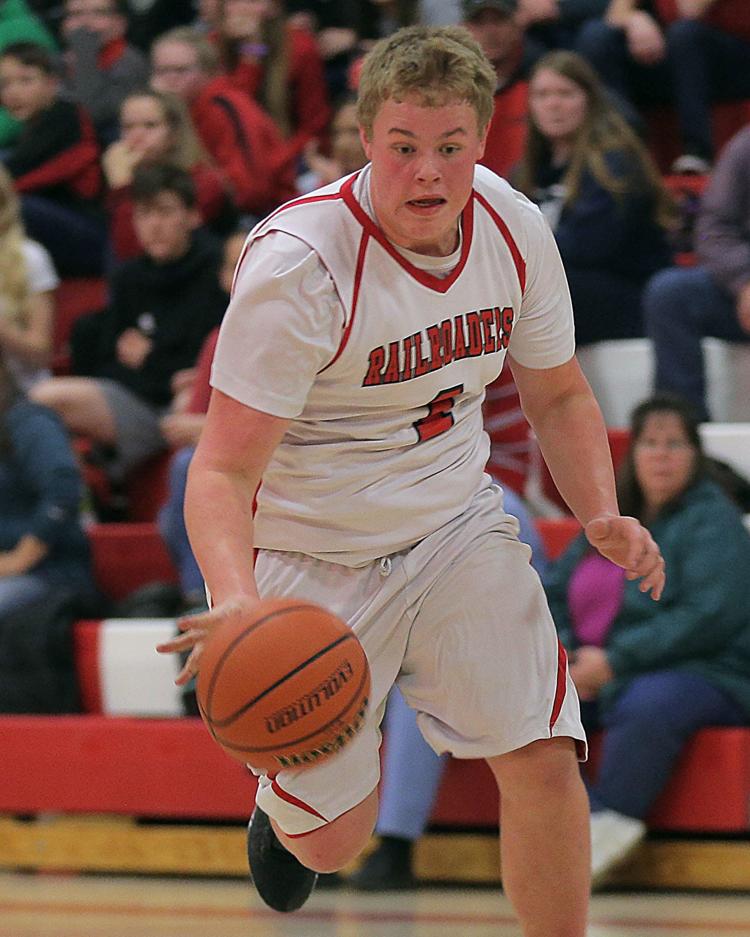 Owyhee at Carlin Boys Basketball (36).jpg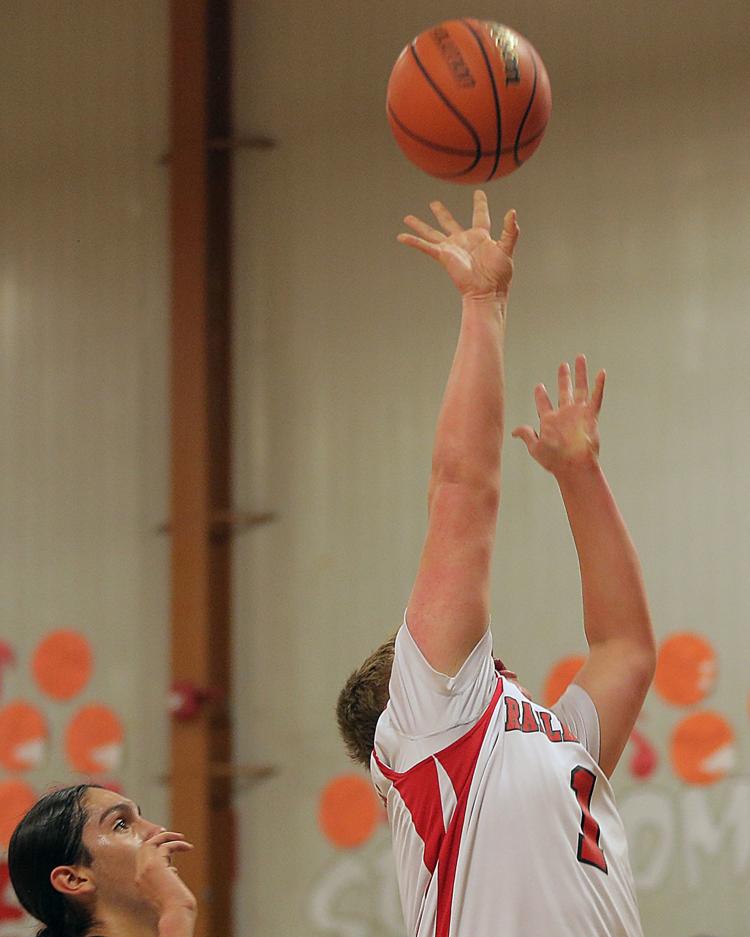 Owyhee at Carlin Boys Basketball (37).jpg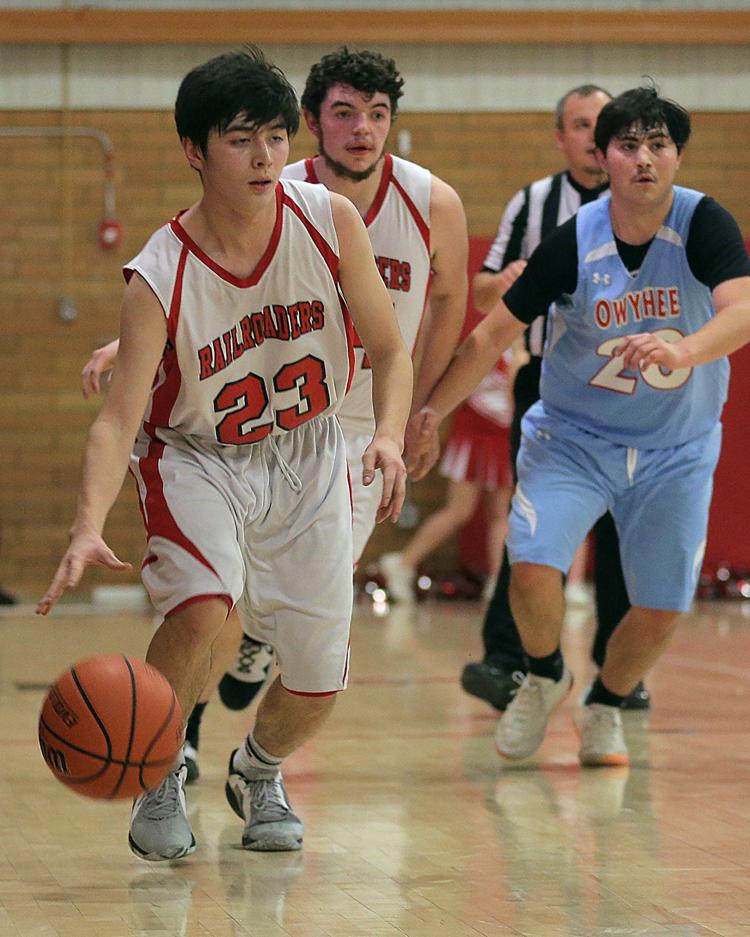 Owyhee at Carlin Boys Basketball (38).jpg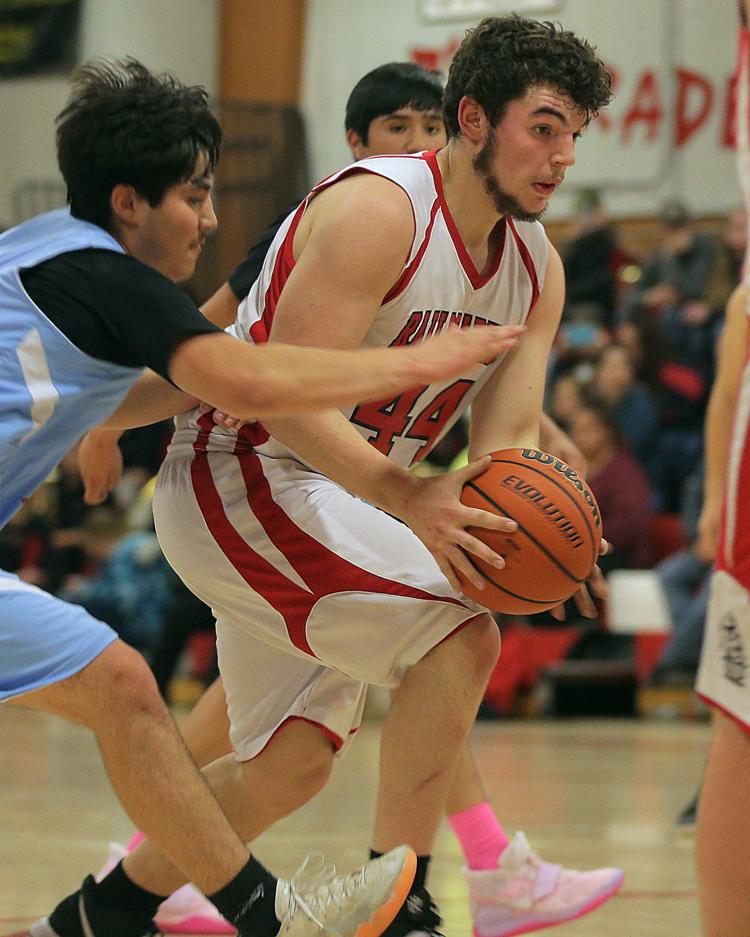 Owyhee at Carlin Boys Basketball (39).jpg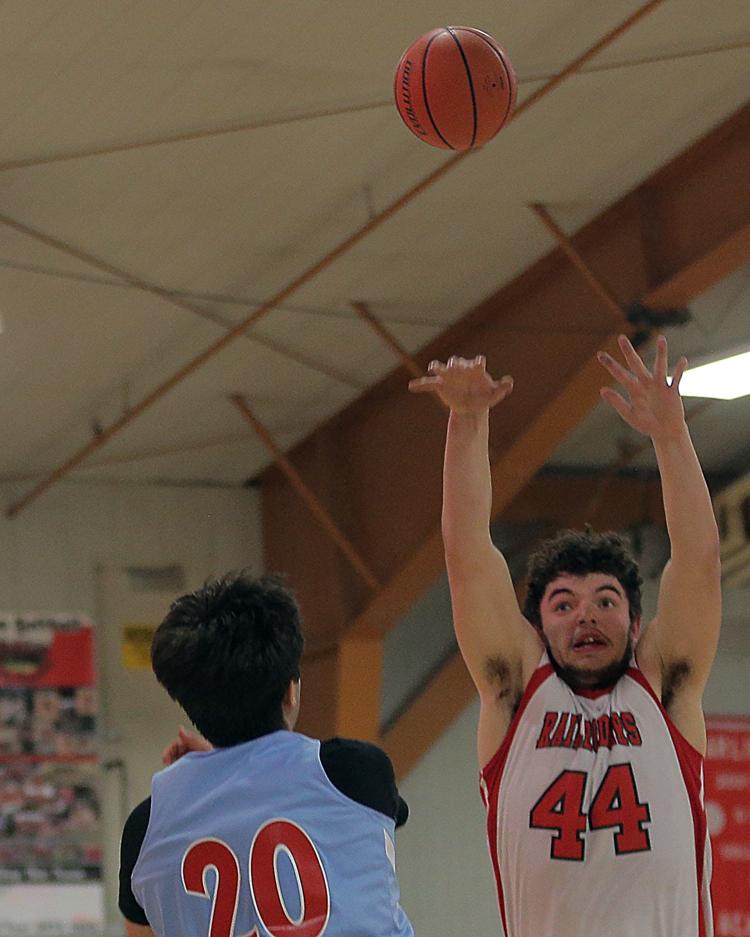 Owyhee at Carlin Boys Basketball (40).jpg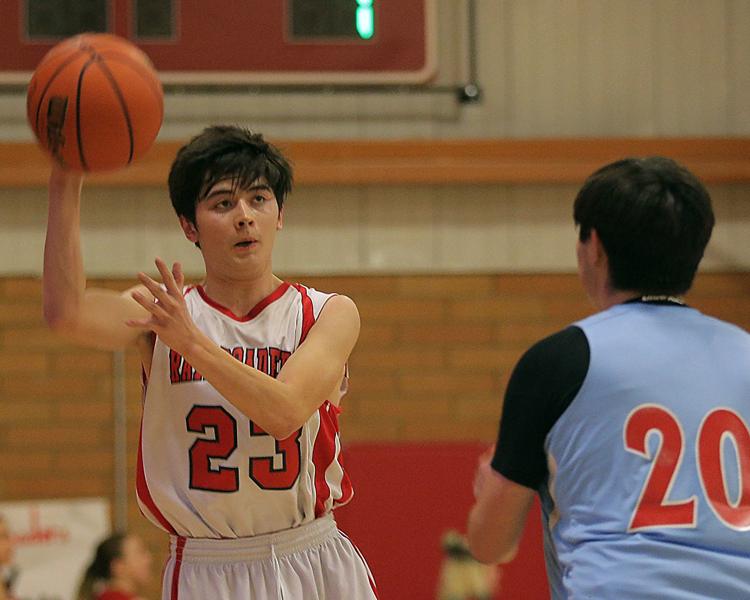 Owyhee at Carlin Boys Basketball (41).jpg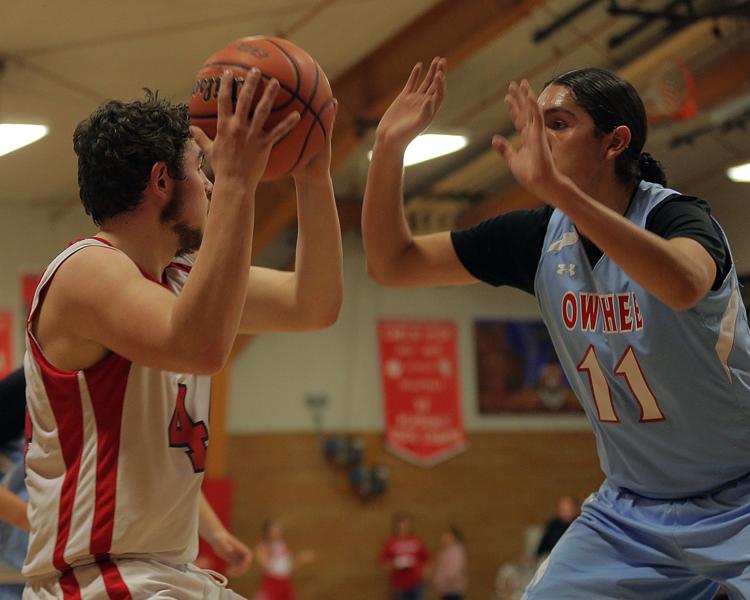 Owyhee at Carlin Boys Basketball (42).jpg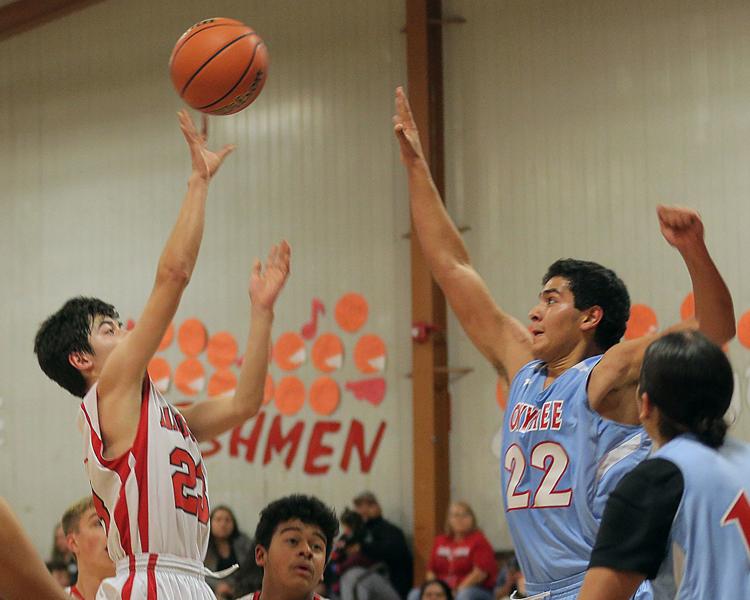 Owyhee at Carlin Boys Basketball (43).jpg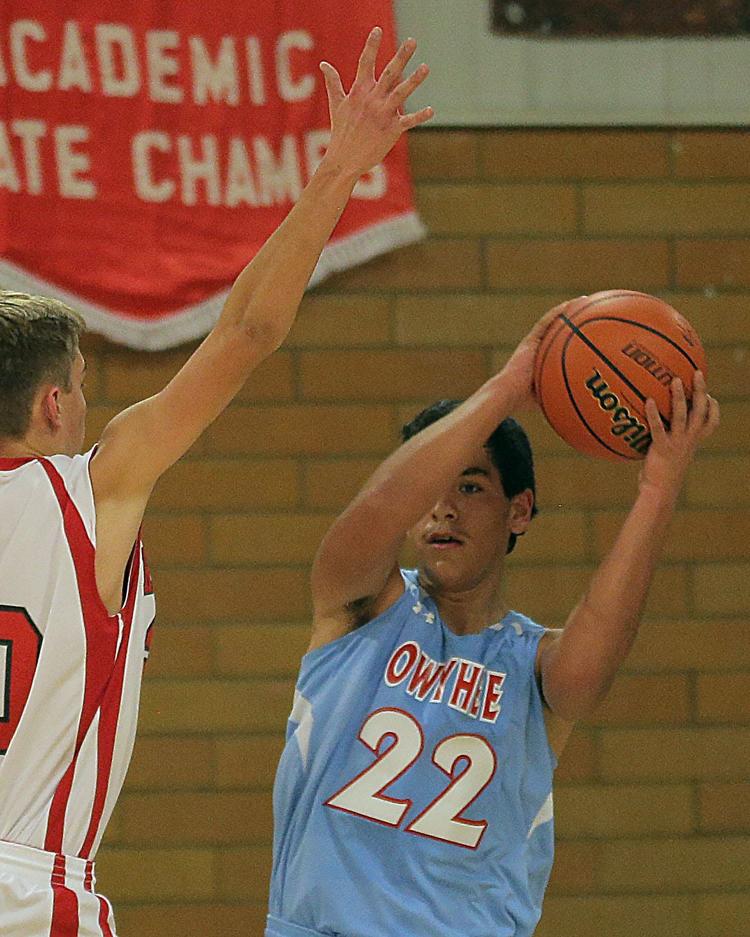 Owyhee at Carlin Boys Basketball (44).jpg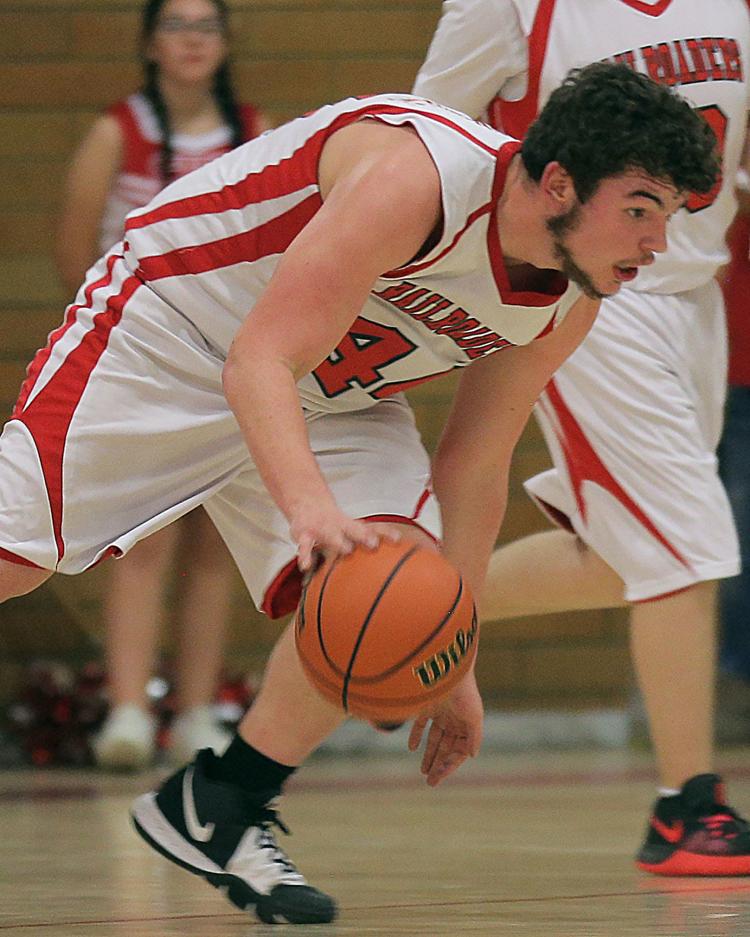 Owyhee at Carlin Boys Basketball (45).jpg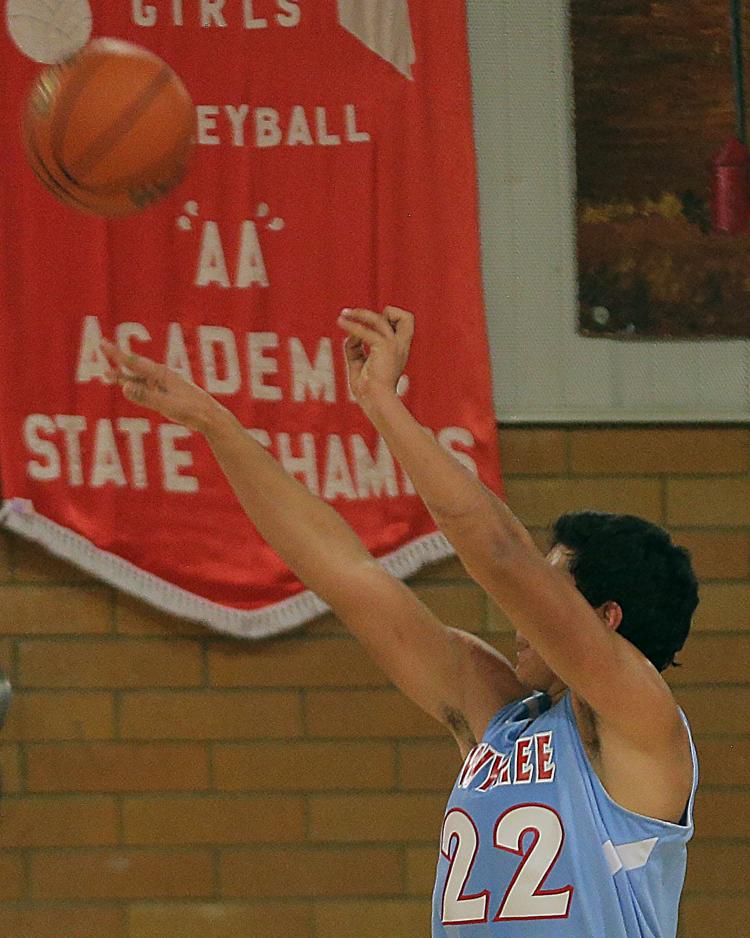 Owyhee at Carlin Boys Basketball (46).jpg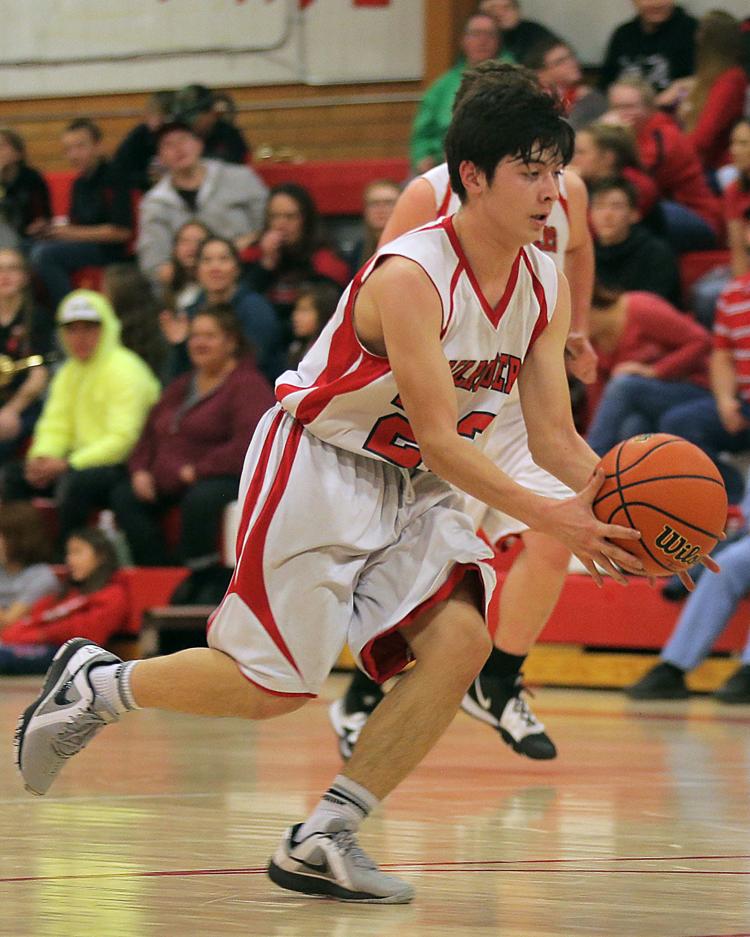 Owyhee at Carlin Boys Basketball (47).jpg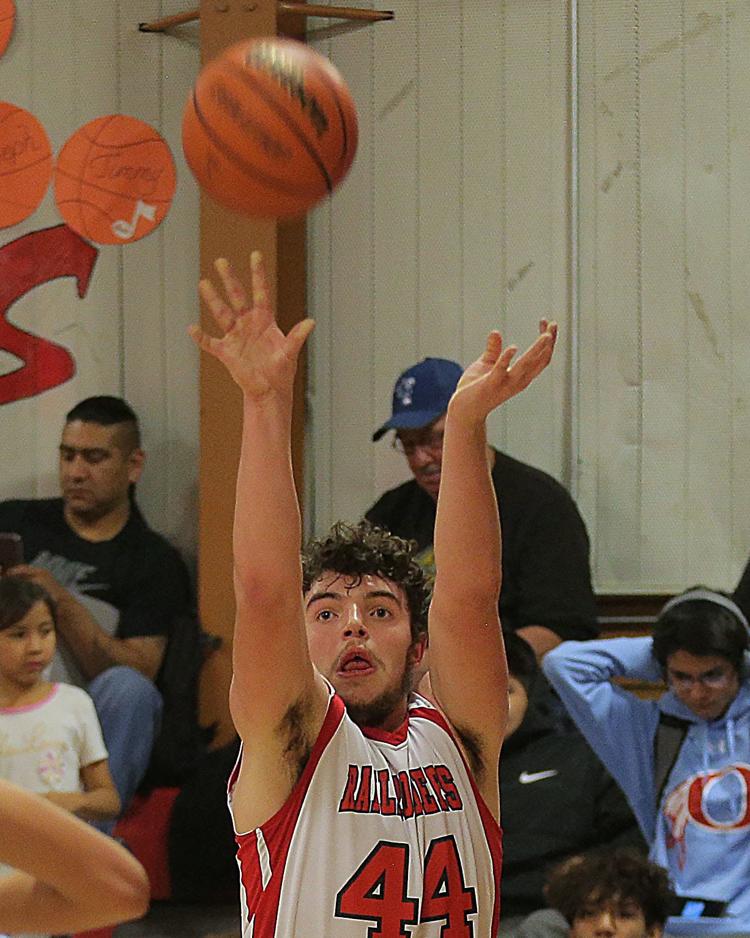 Owyhee at Carlin Boys Basketball (48).jpg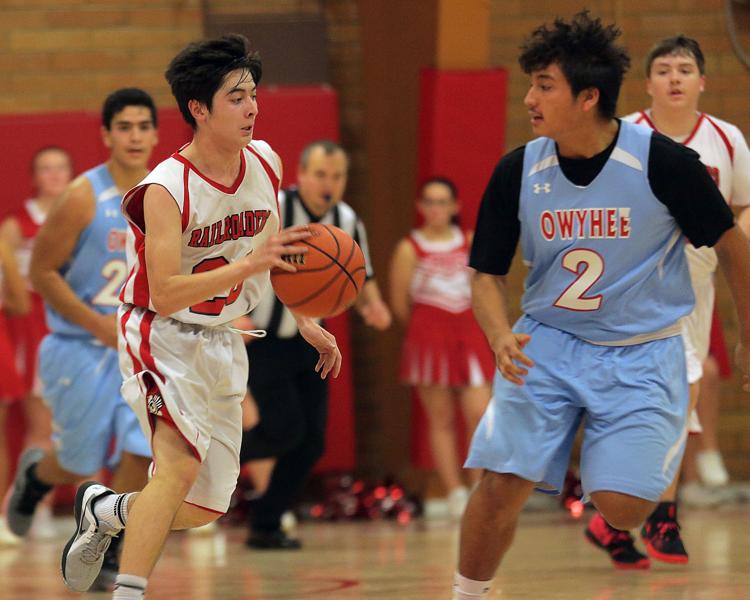 Owyhee at Carlin Boys Basketball (49).jpg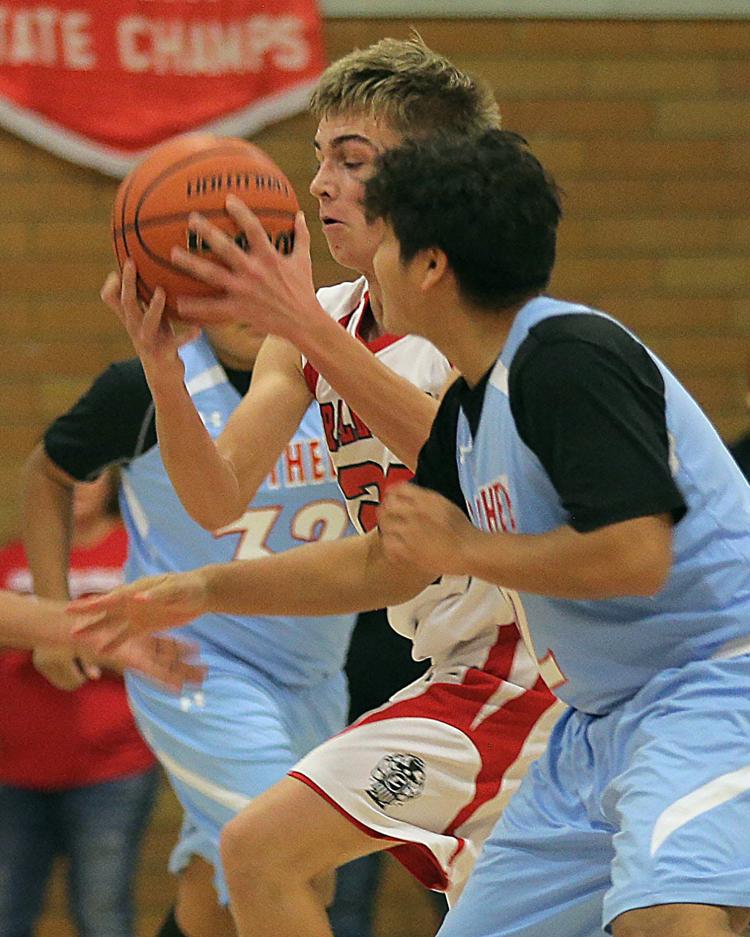 Owyhee at Carlin Boys Basketball (50).jpg
Owyhee at Carlin Boys Basketball (51).jpg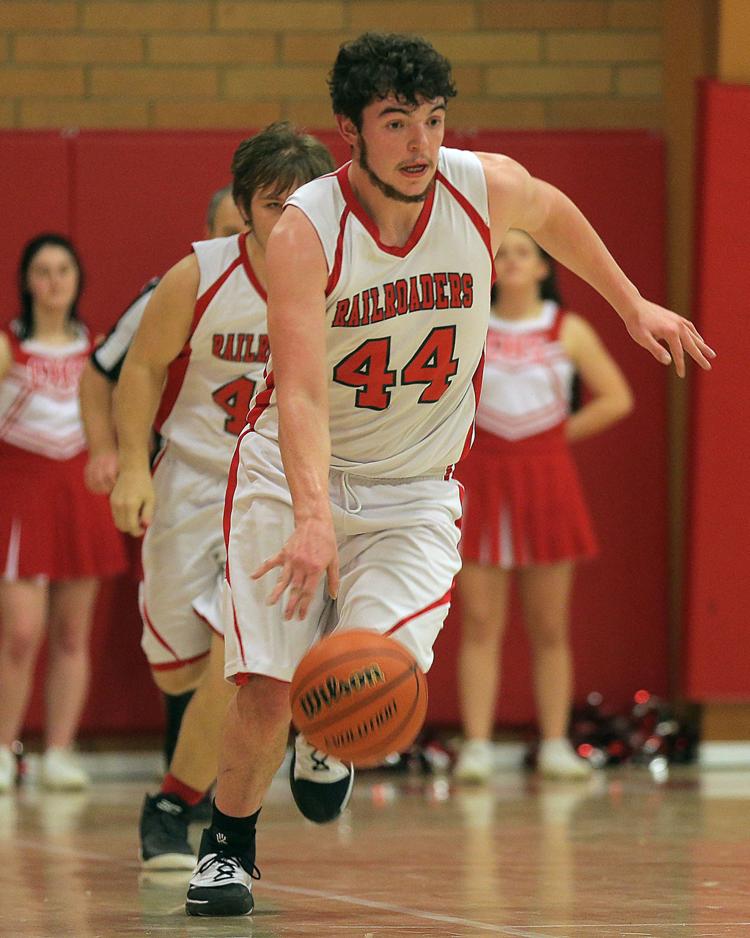 Owyhee at Carlin Boys Basketball (52).jpg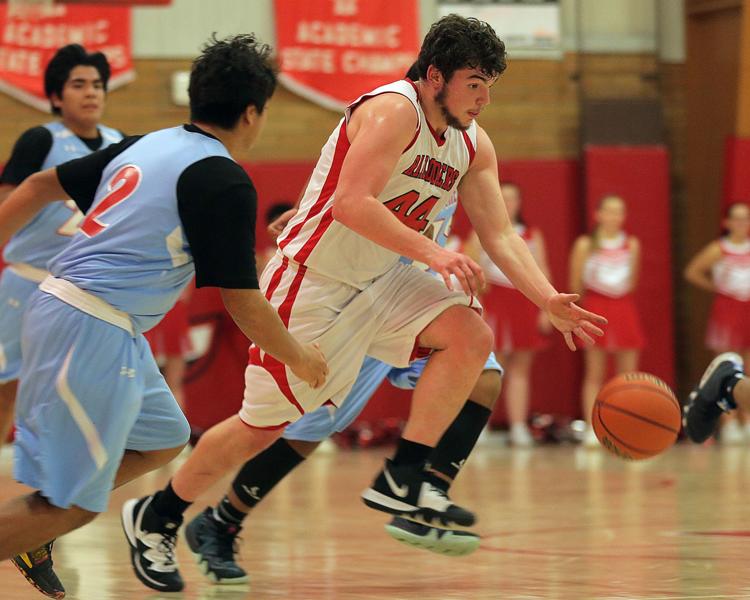 Owyhee at Carlin Boys Basketball (53).jpg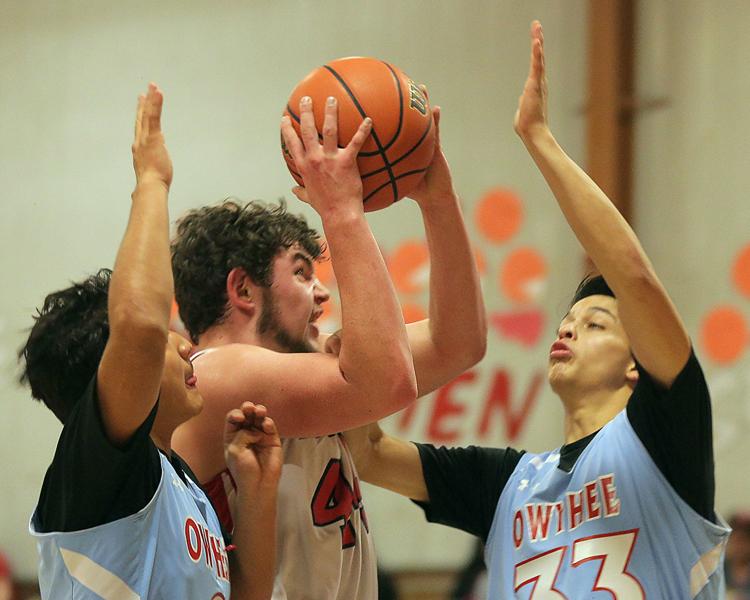 Owyhee at Carlin Boys Basketball (54).jpg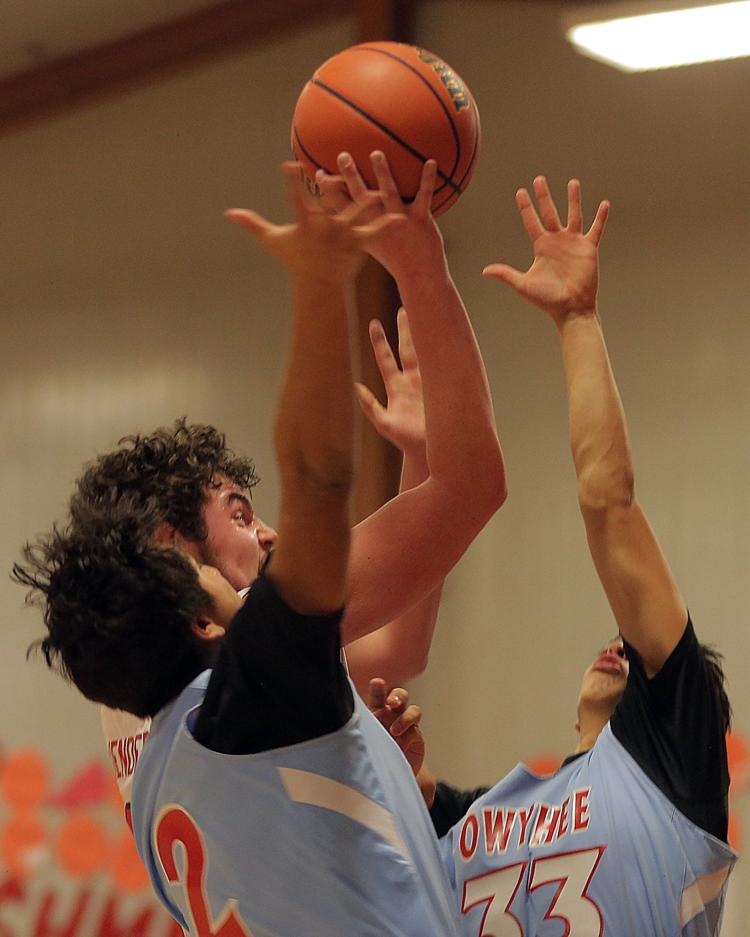 Owyhee at Carlin Boys Basketball (55).jpg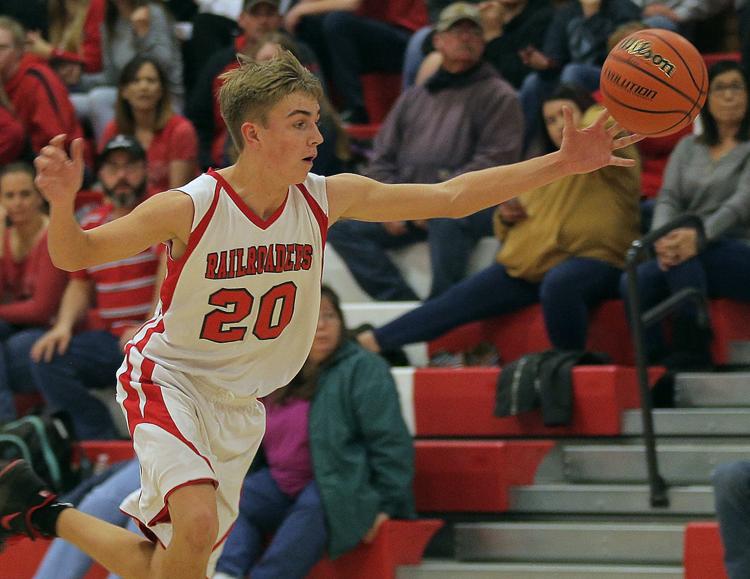 Owyhee at Carlin Boys Basketball (56).jpg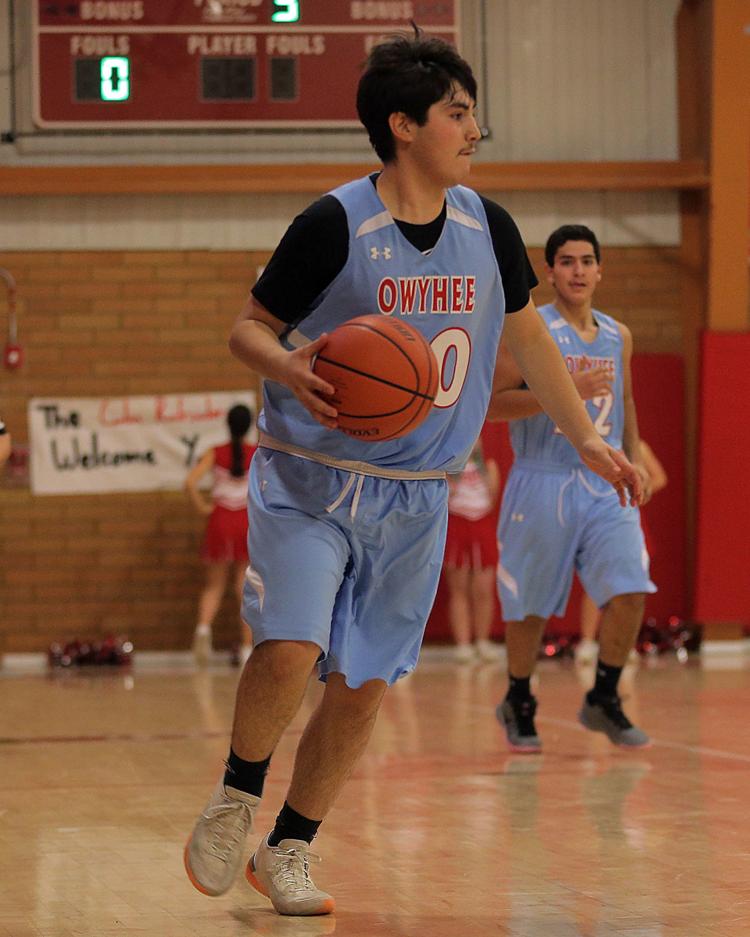 Owyhee at Carlin Boys Basketball (57).jpg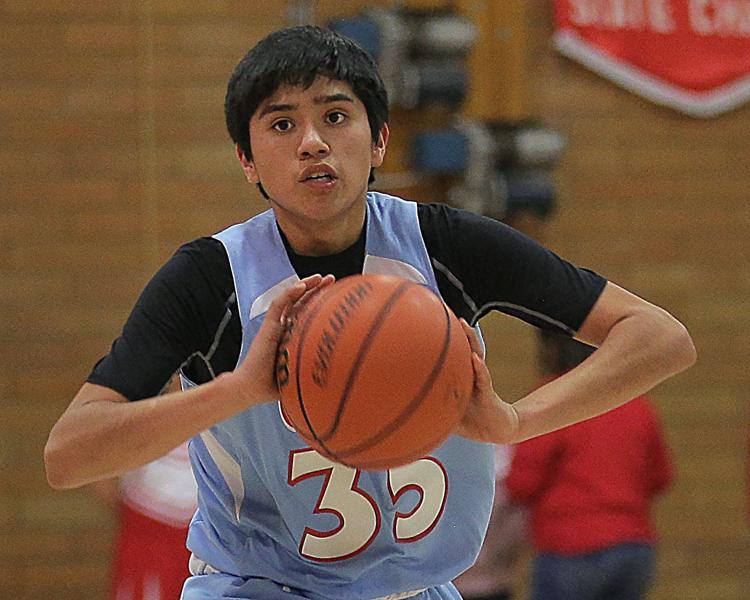 Owyhee at Carlin Boys Basketball (58).jpg
Owyhee at Carlin Boys Basketball (59).jpg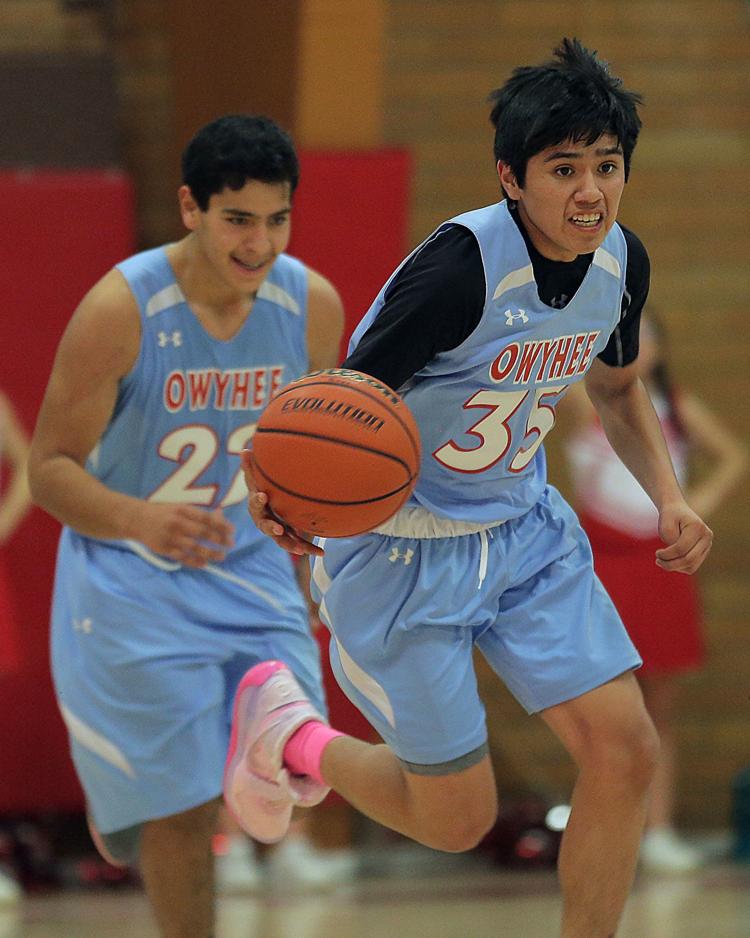 Owyhee at Carlin Boys Basketball (60).jpg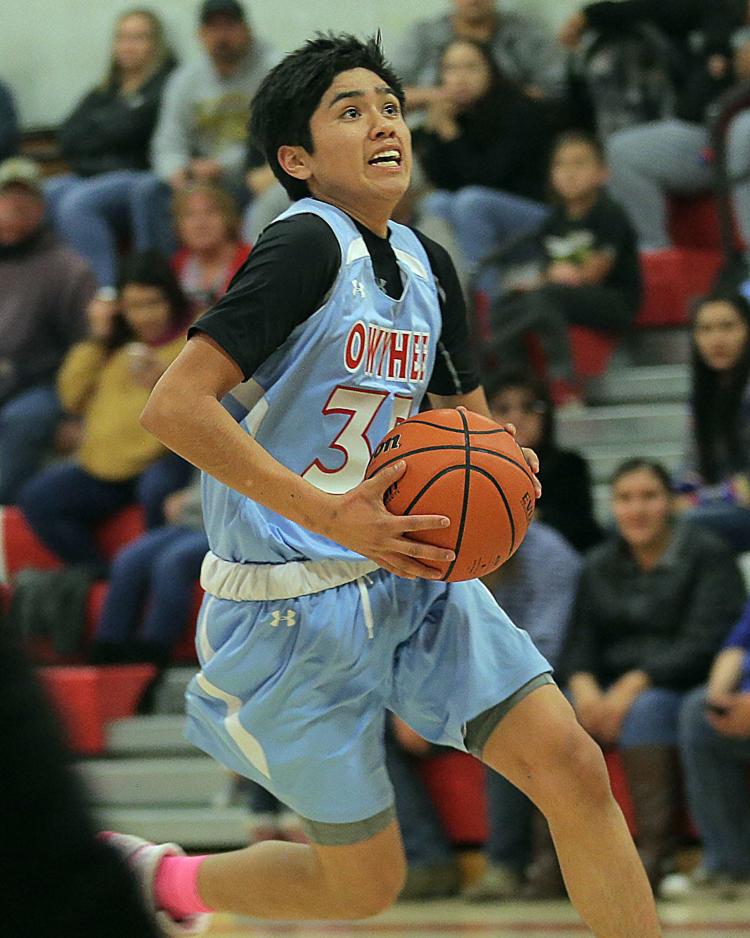 Owyhee at Carlin Boys Basketball (61).jpg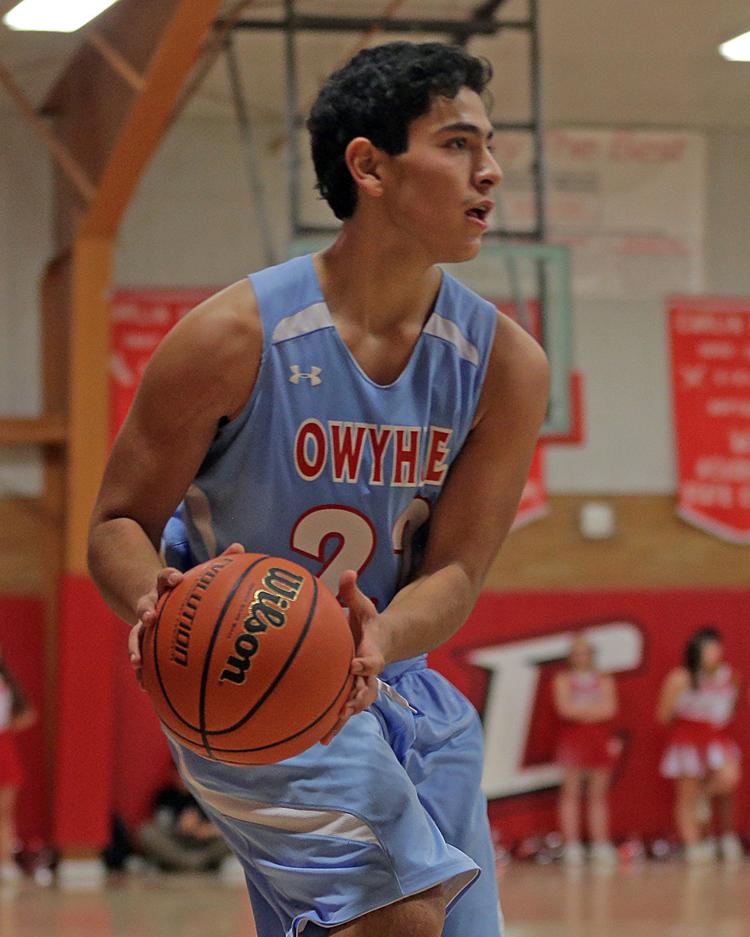 Owyhee at Carlin Boys Basketball (62).jpg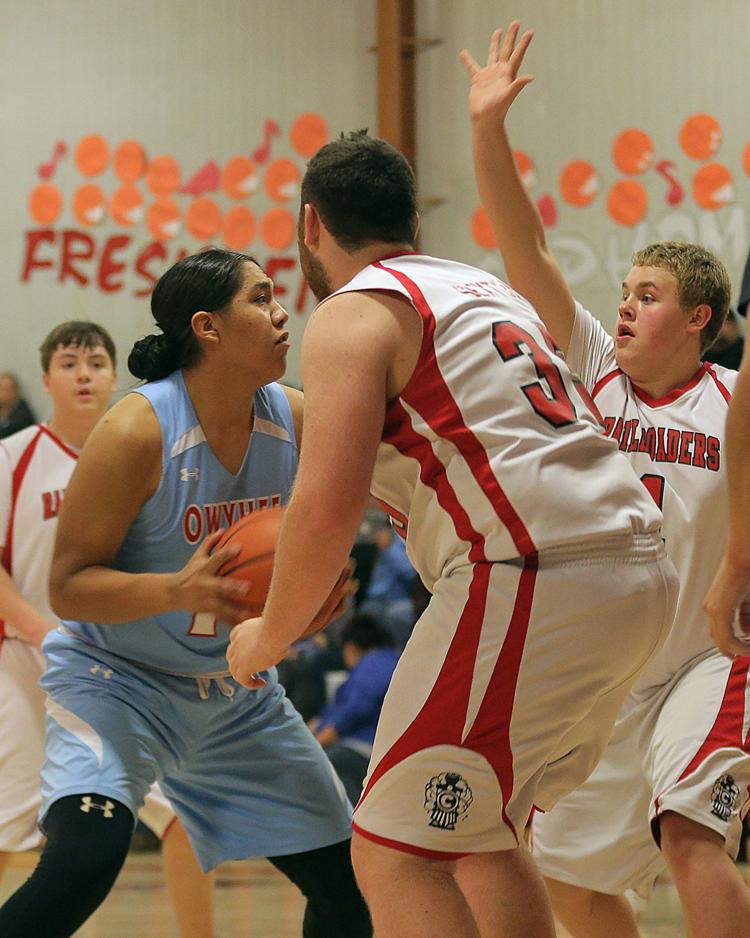 Owyhee at Carlin Boys Basketball (63).jpg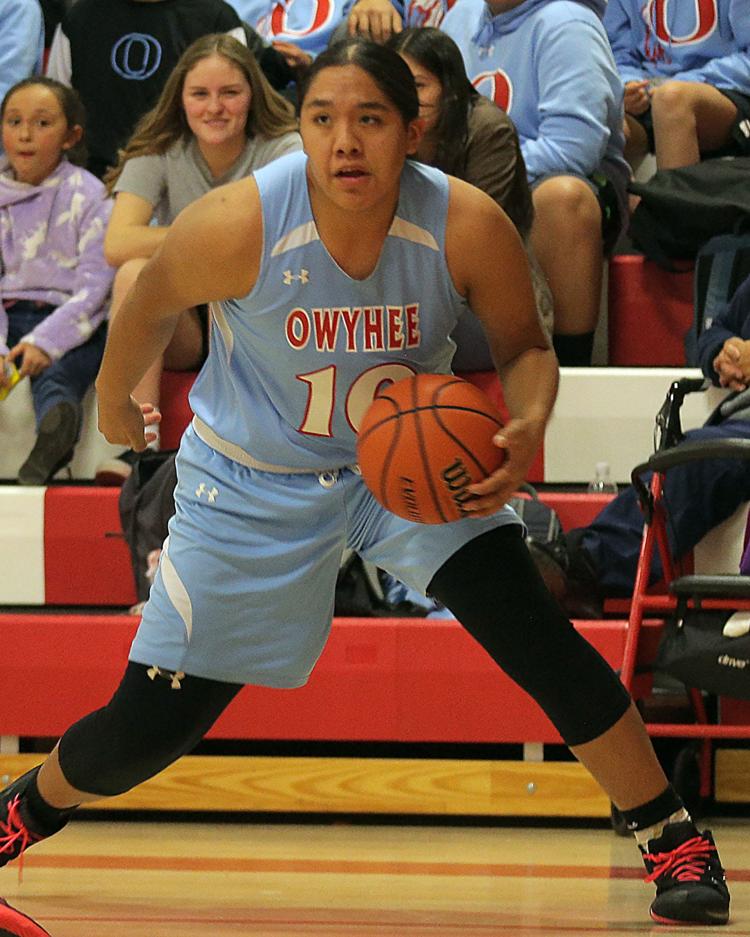 Owyhee at Carlin Boys Basketball (64).jpg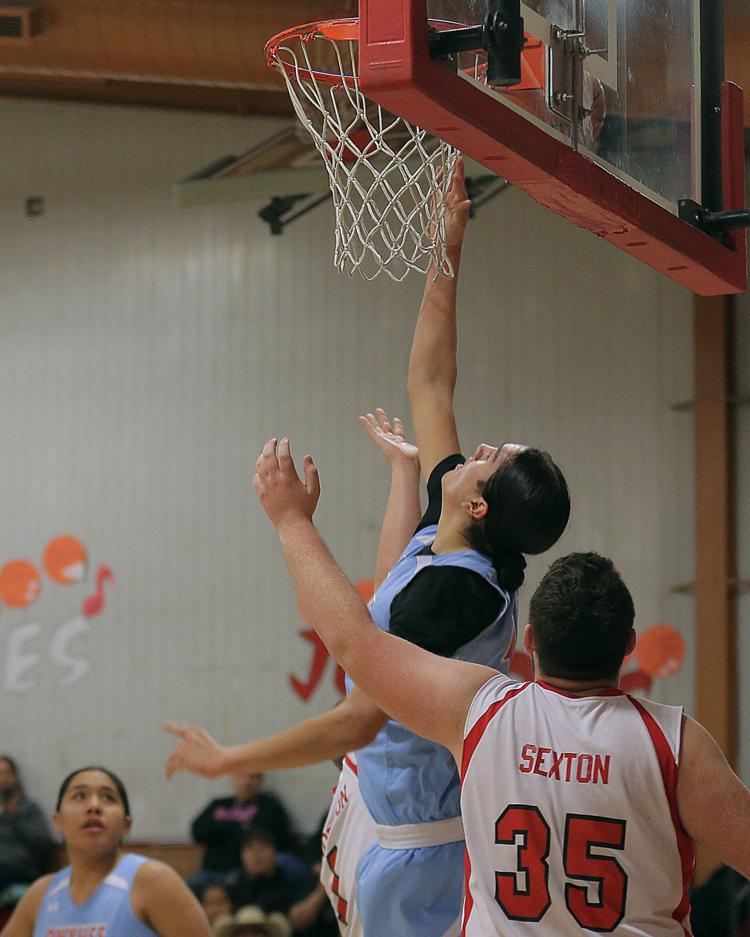 Owyhee at Carlin Boys Basketball (65).jpg
Owyhee at Carlin Boys Basketball (66).jpg
Owyhee at Carlin Boys Basketball (67).jpg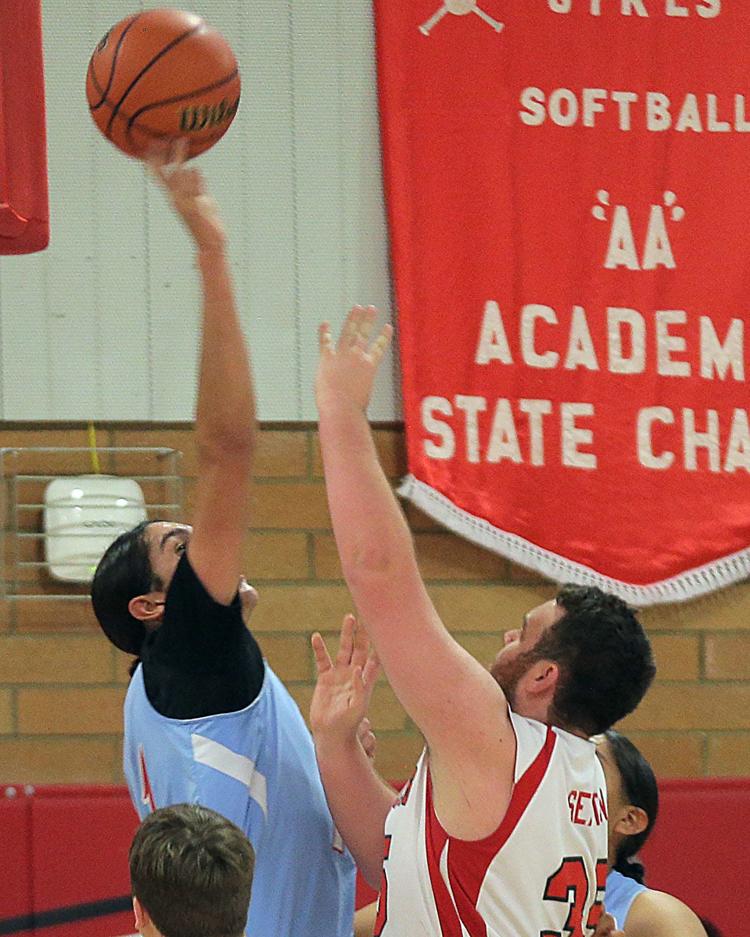 Owyhee at Carlin Boys Basketball (68).jpg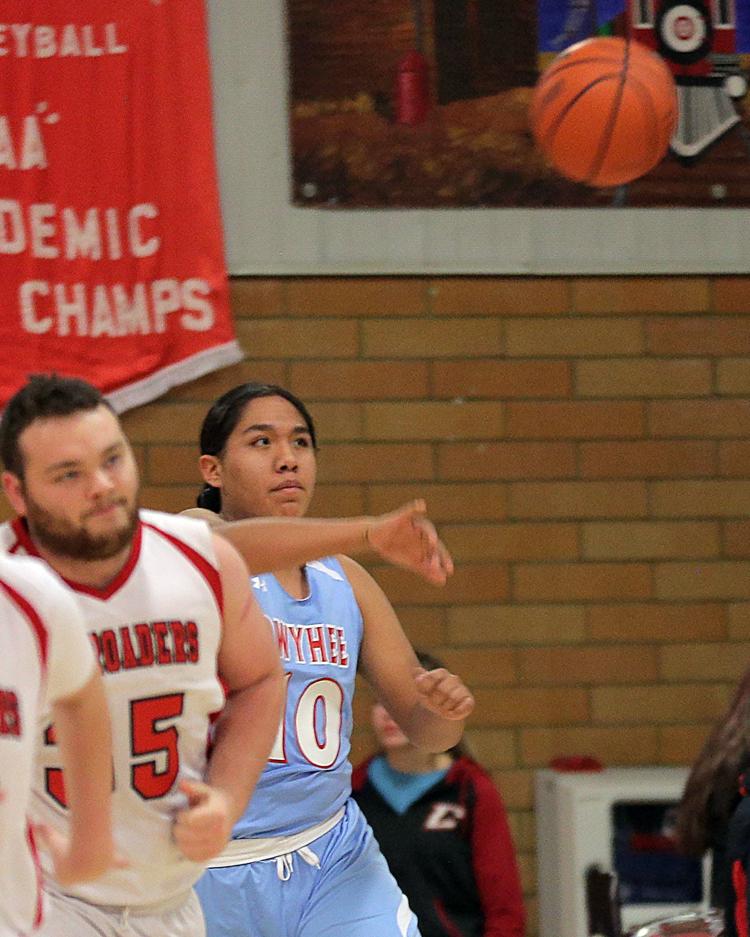 Owyhee at Carlin Boys Basketball (69).jpg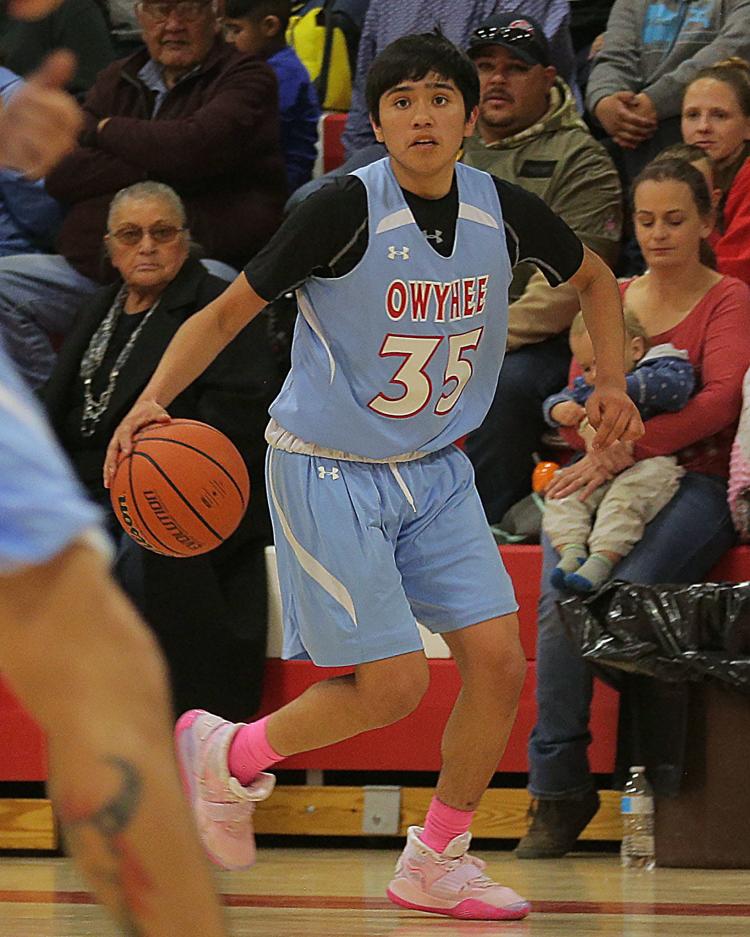 Owyhee at Carlin Boys Basketball (70).jpg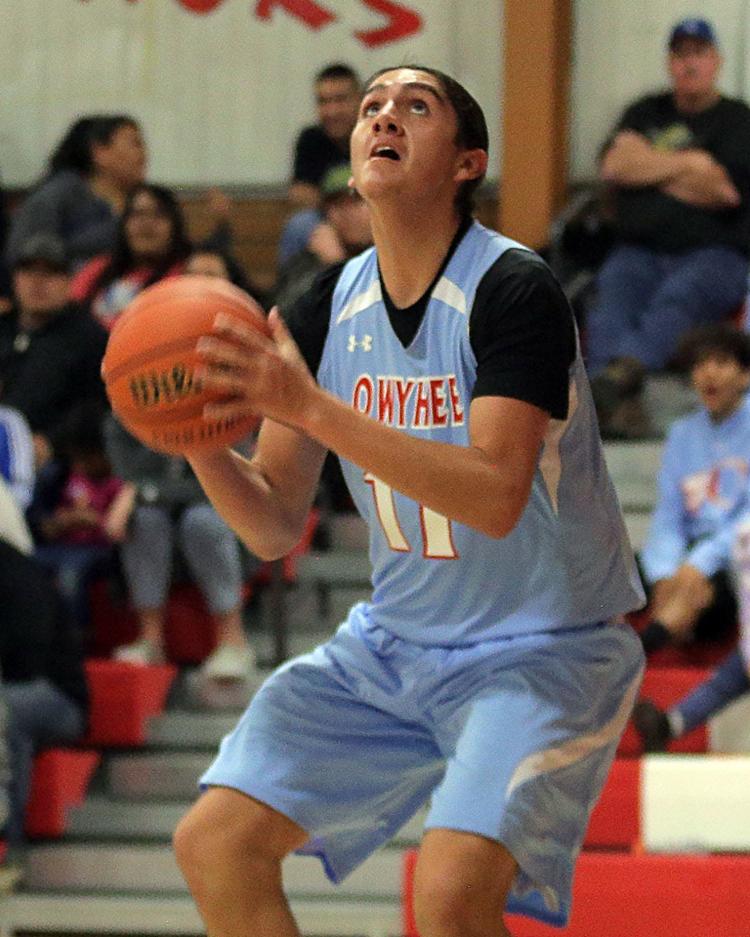 Owyhee at Carlin Boys Basketball (71).jpg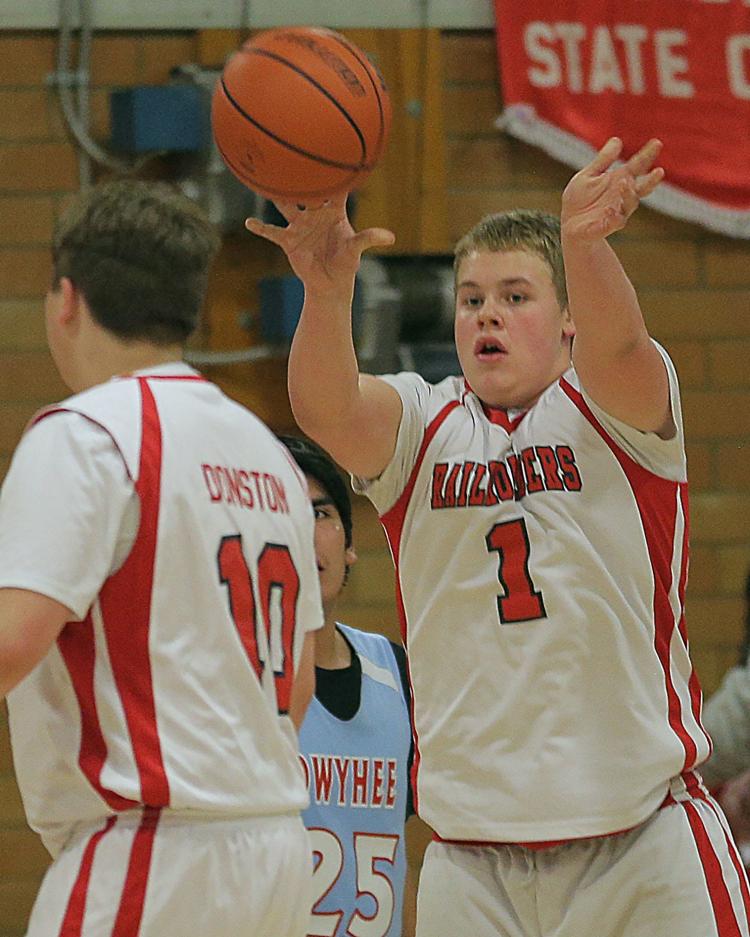 Owyhee at Carlin Boys Basketball (72).jpg
Owyhee at Carlin Boys Basketball (73).jpg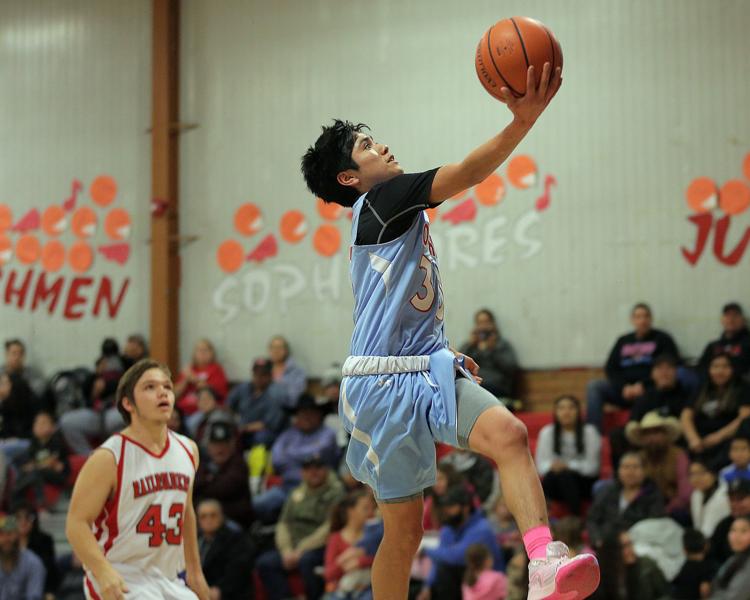 Owyhee at Carlin Boys Basketball (74).jpg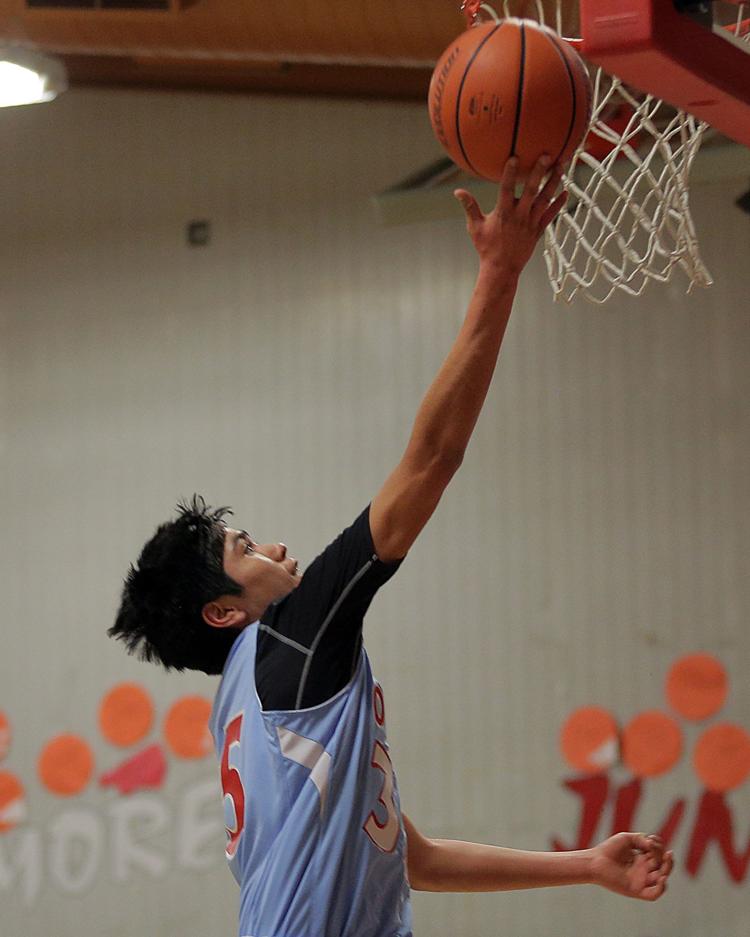 Owyhee at Carlin Boys Basketball (75).jpg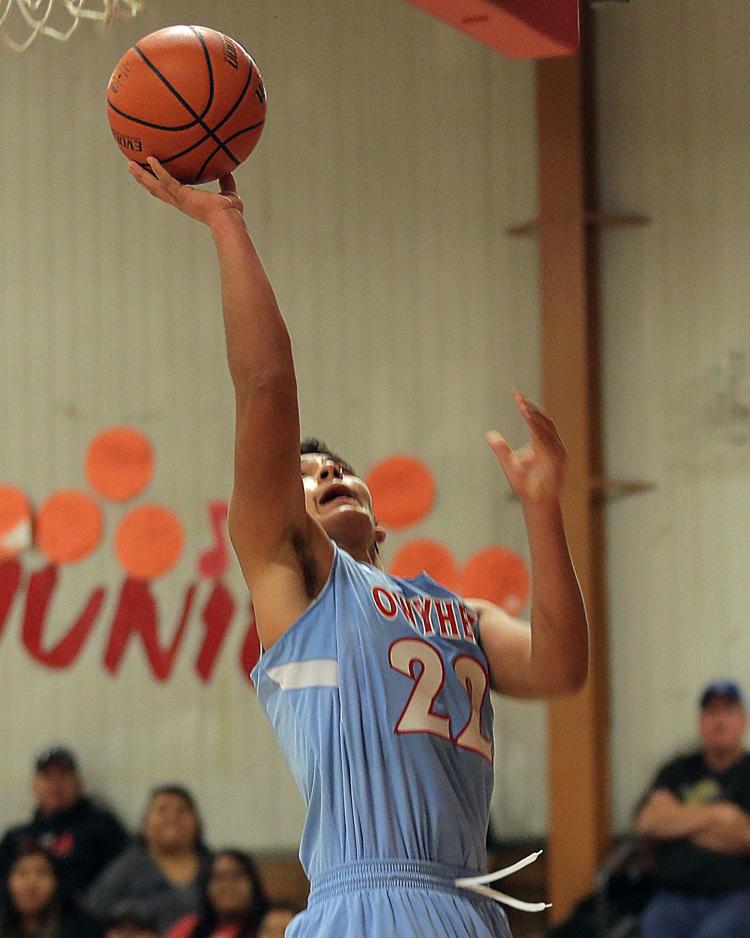 Owyhee at Carlin Boys Basketball (76).jpg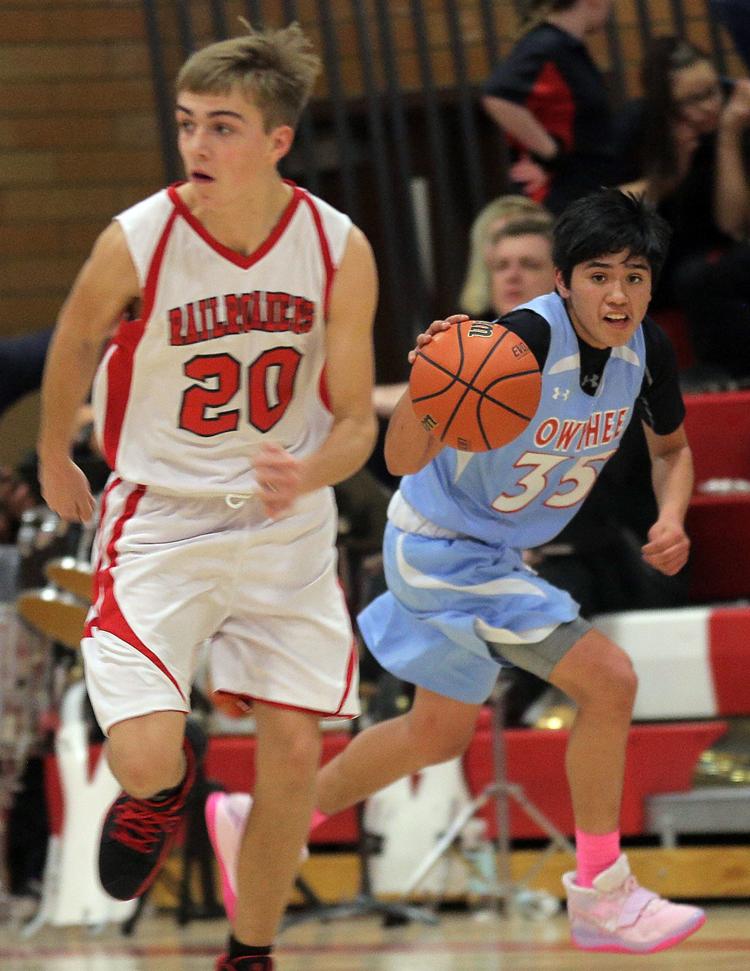 Owyhee at Carlin Boys Basketball (77).jpg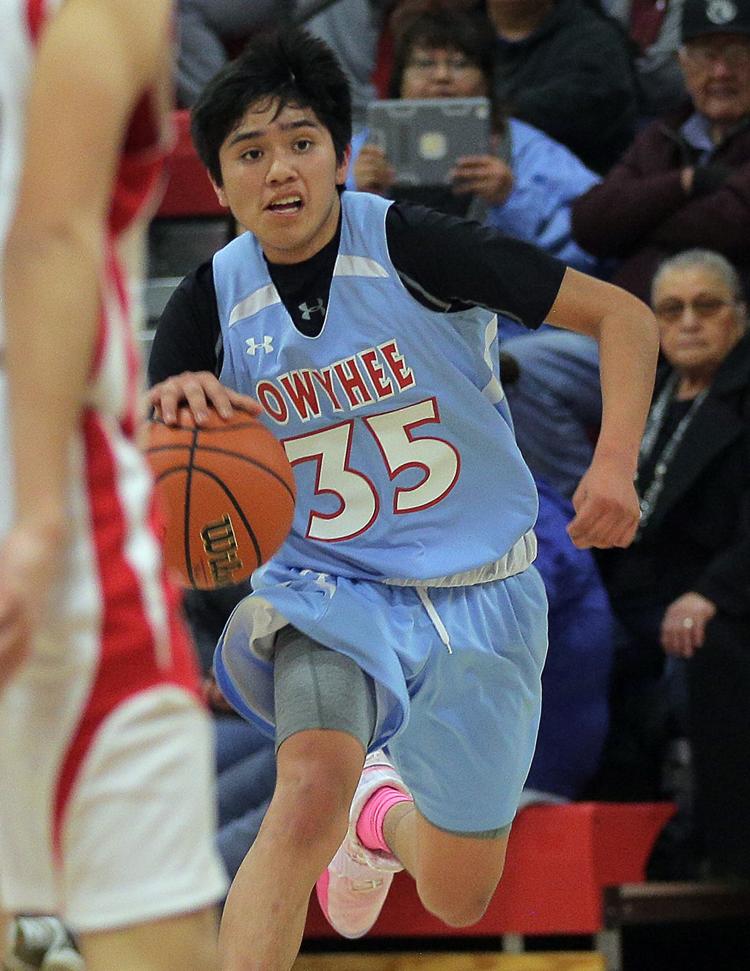 Owyhee at Carlin Boys Basketball (78).jpg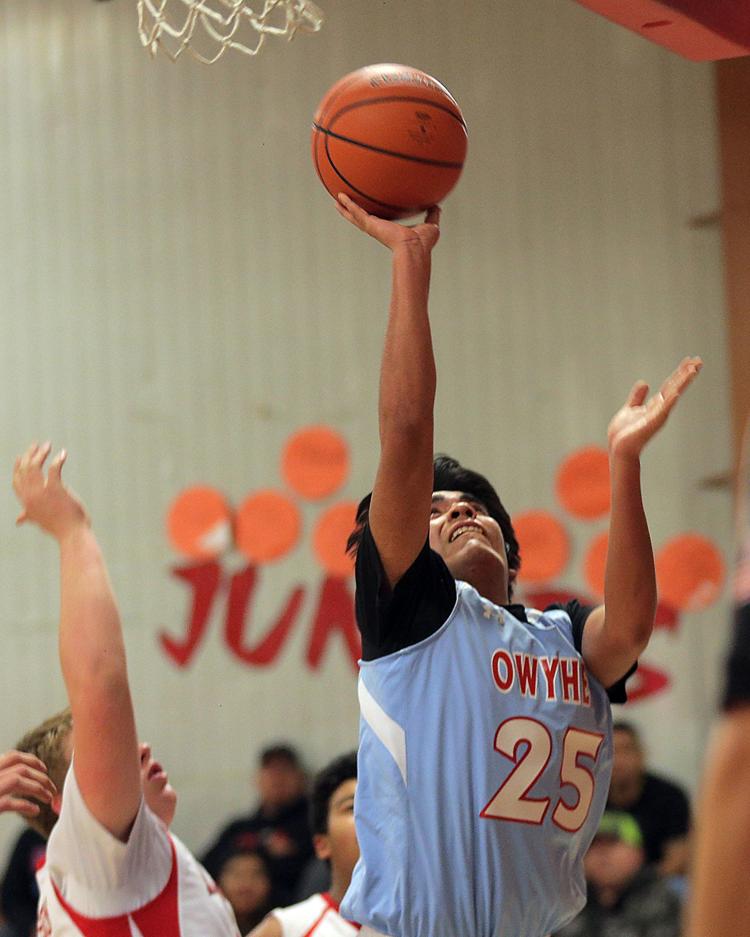 Owyhee at Carlin Boys Basketball (79).jpg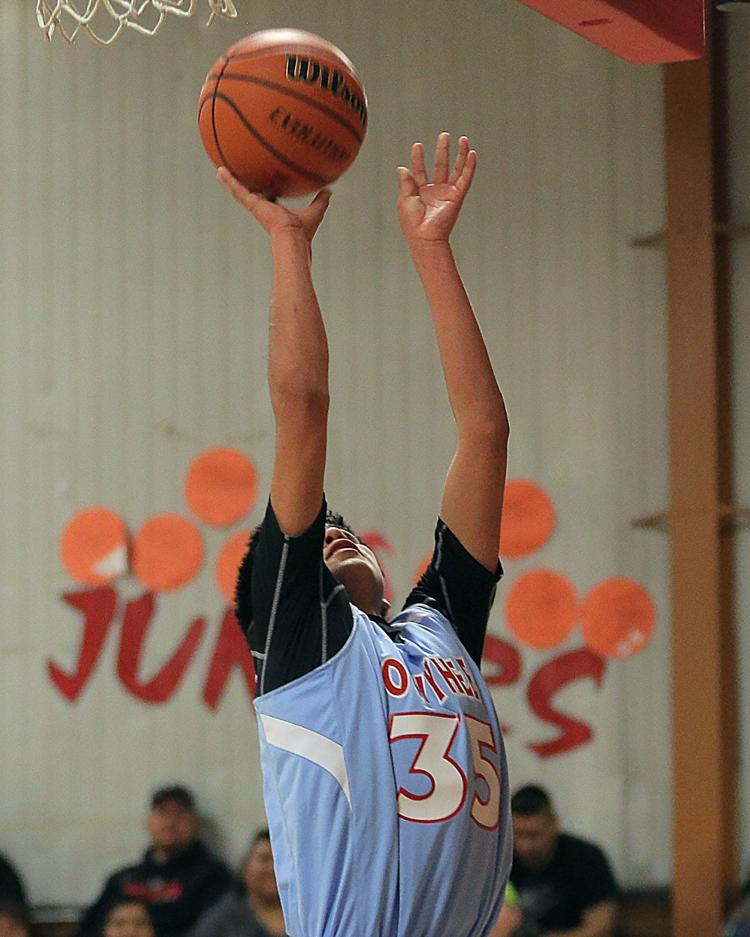 Owyhee at Carlin Boys Basketball (80).jpg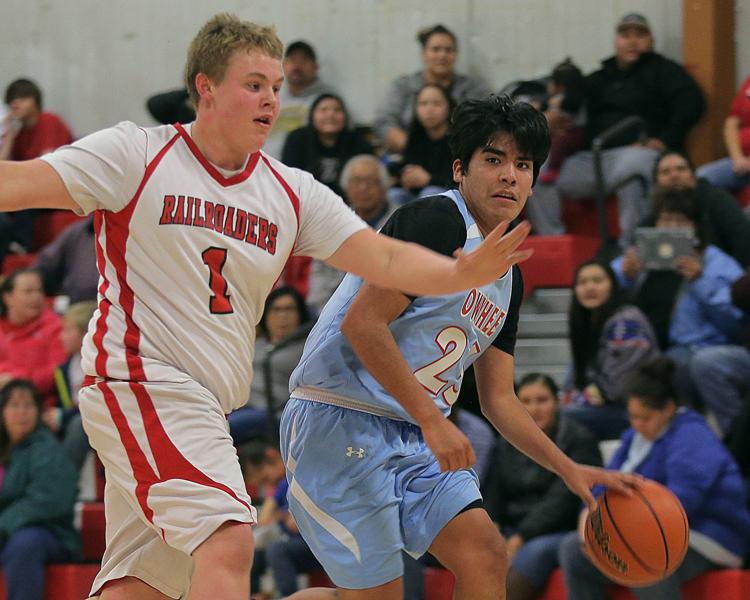 Owyhee at Carlin Boys Basketball (81).jpg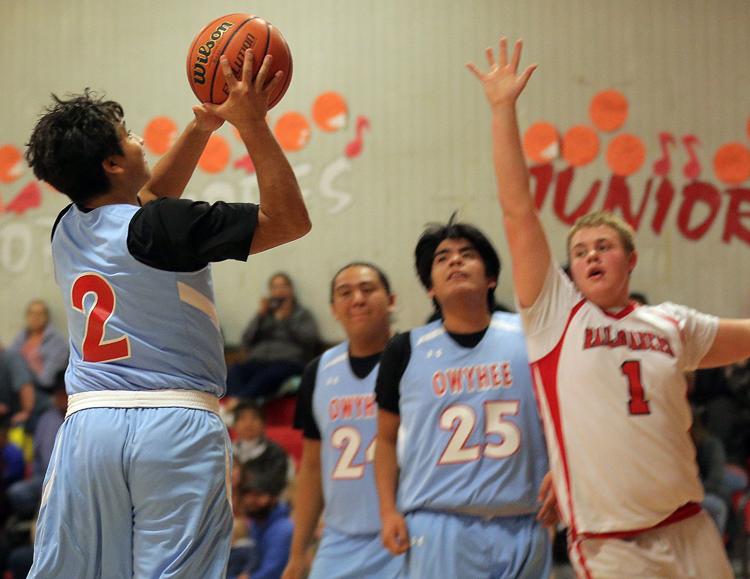 Owyhee at Carlin Boys Basketball (82).jpg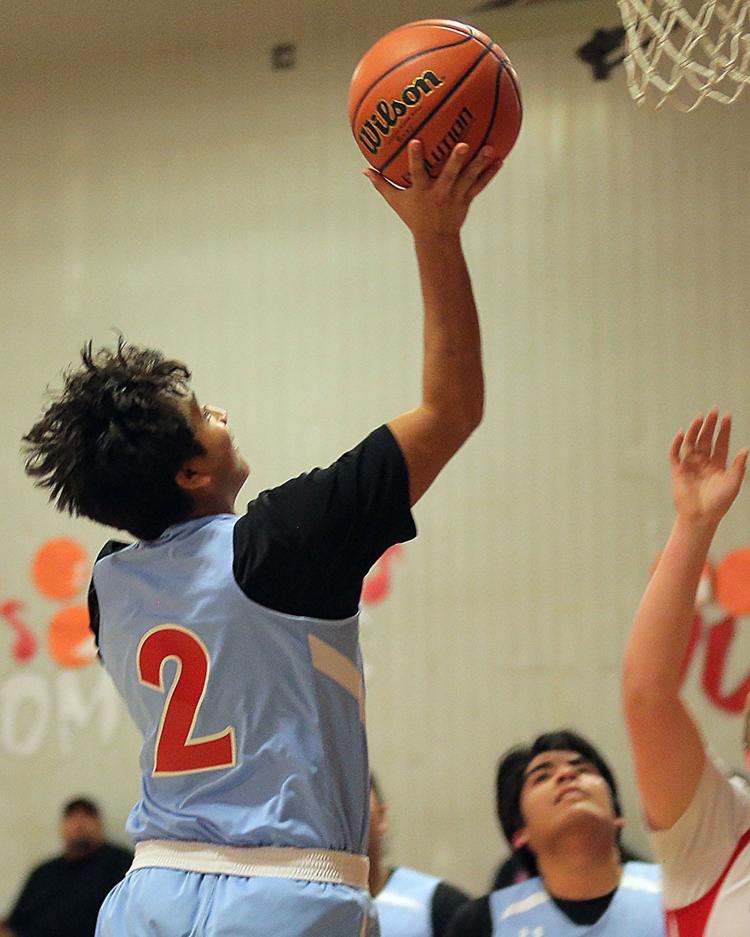 Owyhee at Carlin Boys Basketball (83).jpg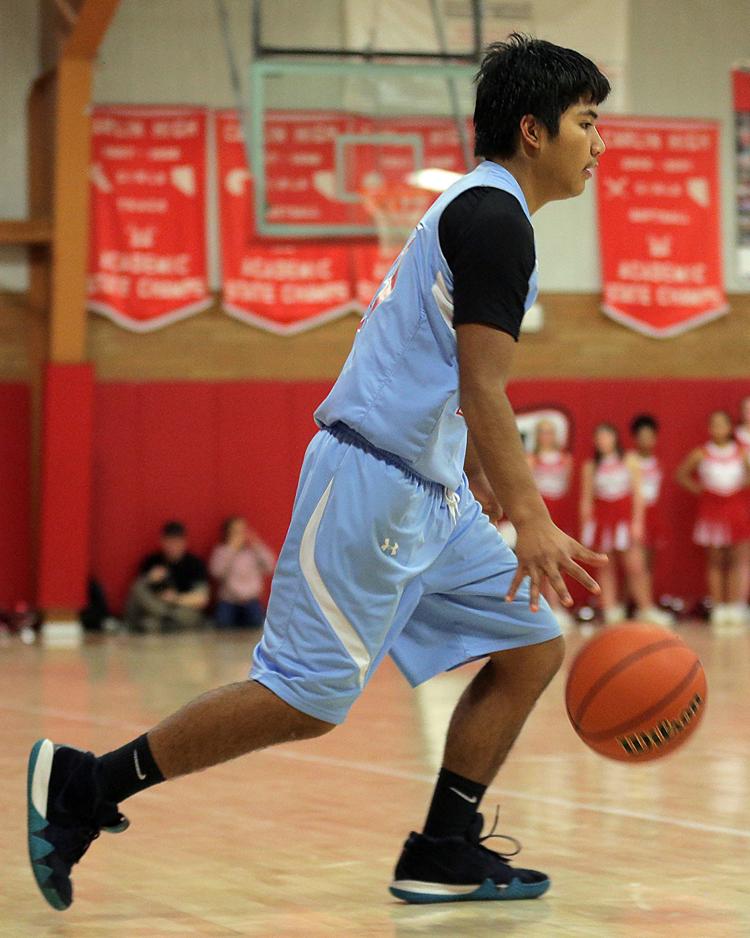 Owyhee at Carlin Boys Basketball (84).jpg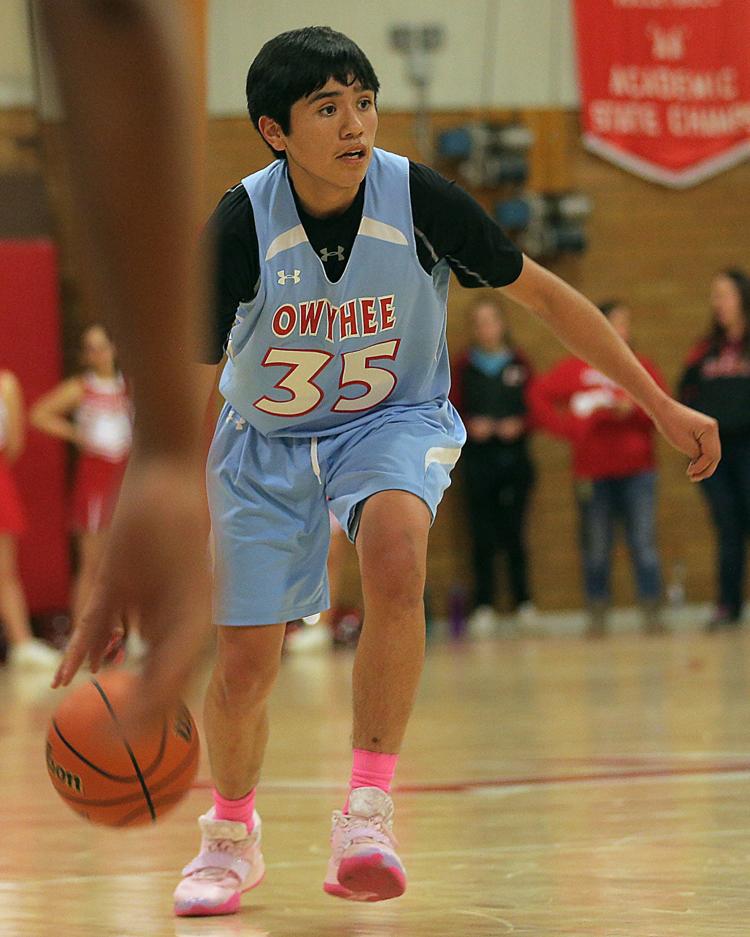 Owyhee at Carlin Boys Basketball (85).jpg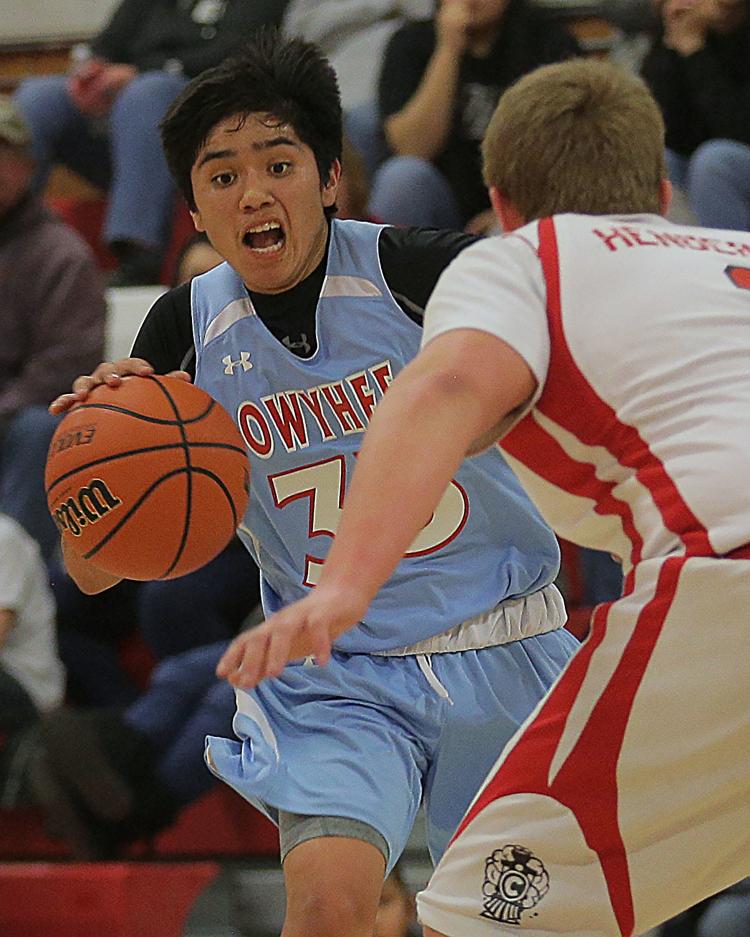 Owyhee at Carlin Boys Basketball (86).jpg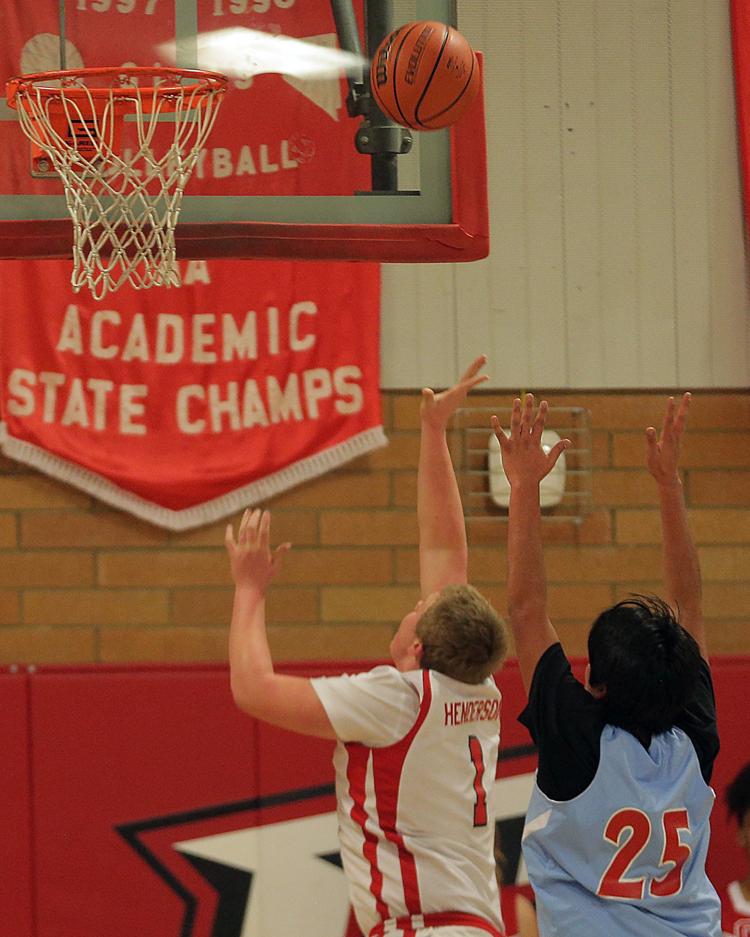 Owyhee at Carlin Boys Basketball (87).jpg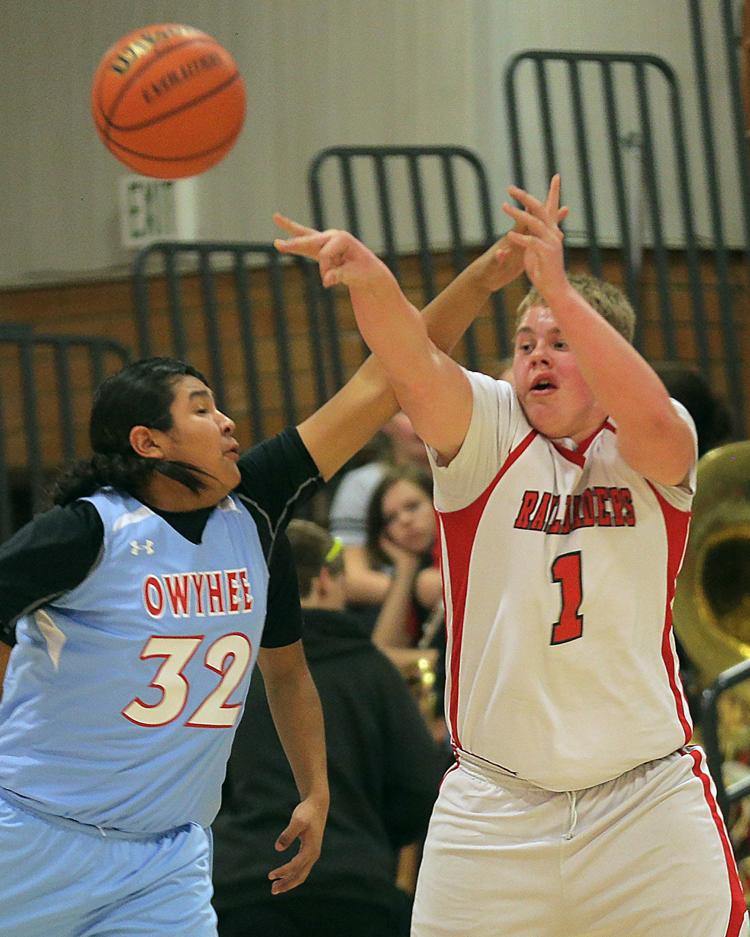 Owyhee at Carlin Boys Basketball (88).jpg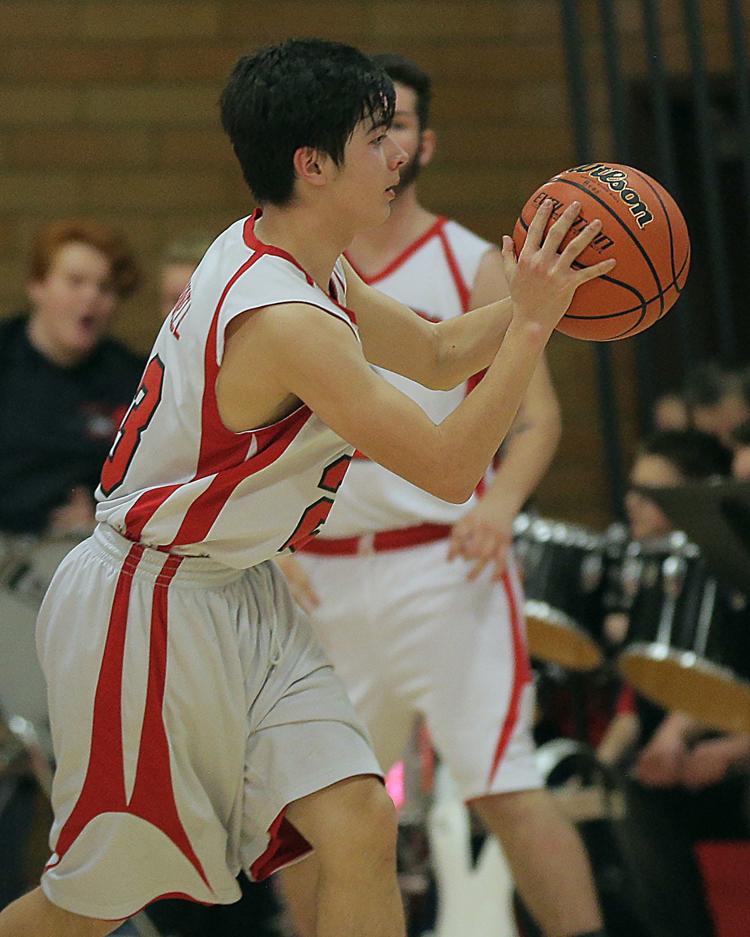 Owyhee at Carlin Boys Basketball (89).jpg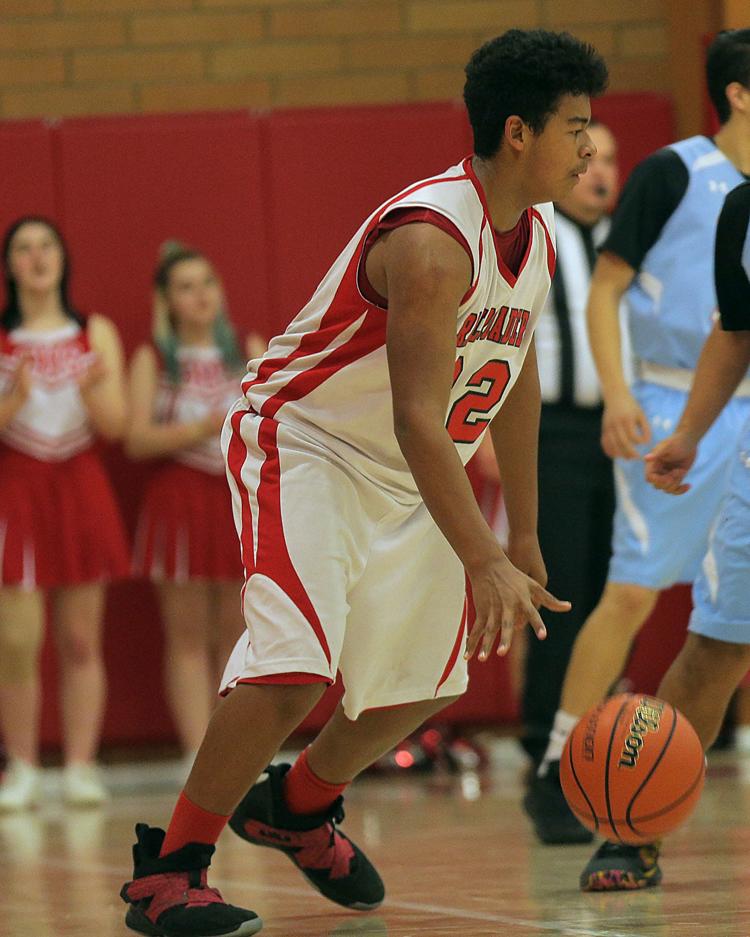 Owyhee at Carlin Boys Basketball (90).jpg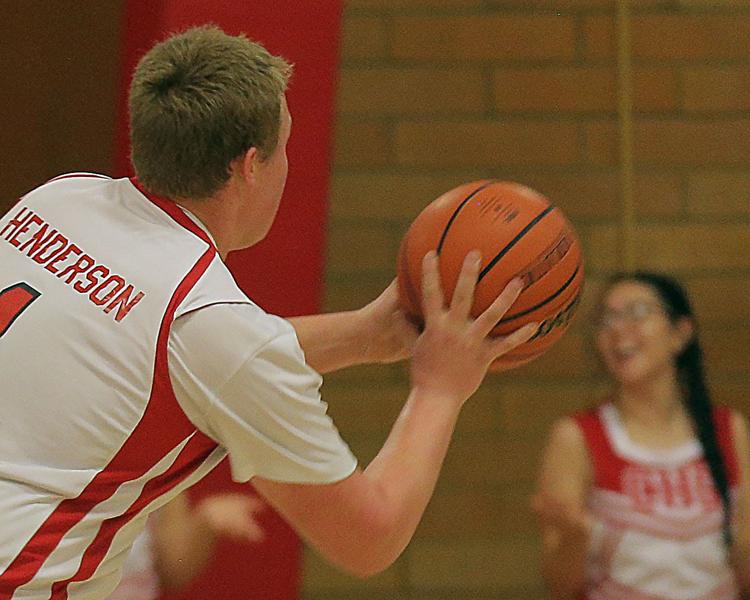 Owyhee at Carlin Boys Basketball (91).jpg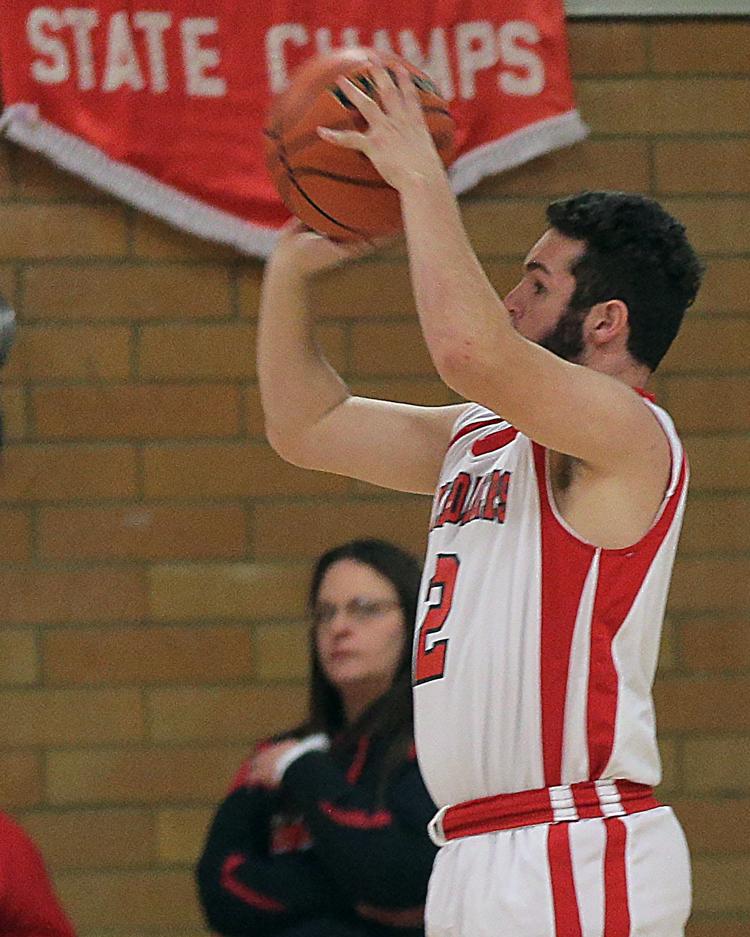 Owyhee at Carlin Boys Basketball (92).jpg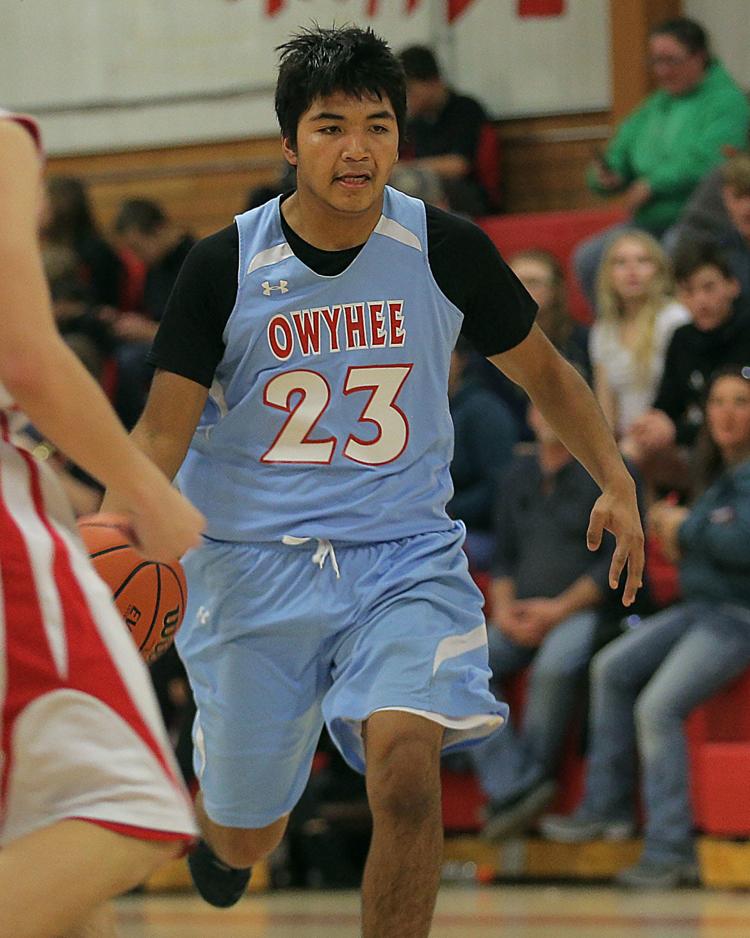 Owyhee at Carlin Boys Basketball (93).jpg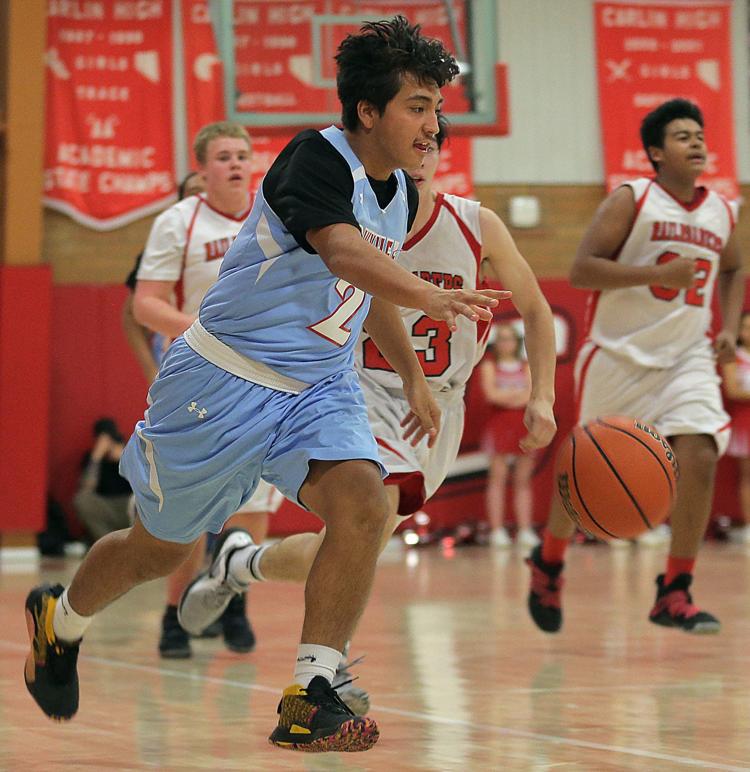 Owyhee at Carlin Boys Basketball (94).jpg
Owyhee at Carlin Boys Basketball (95).jpg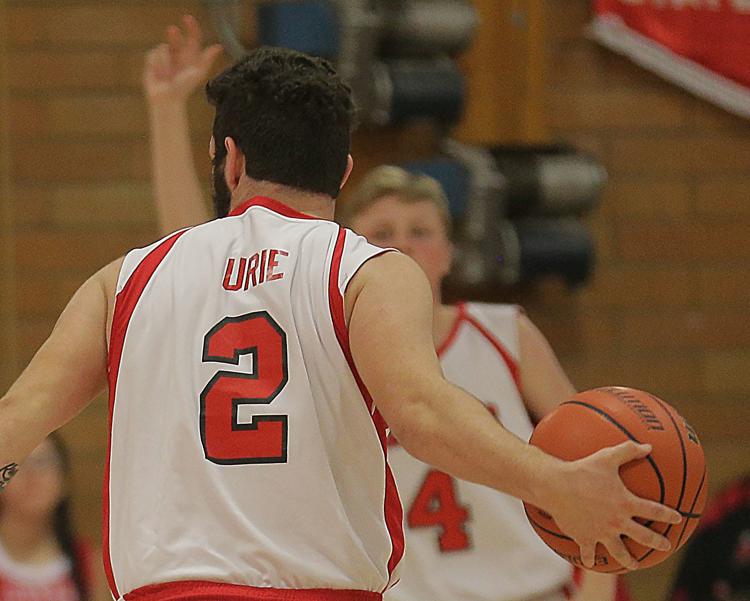 Owyhee at Carlin Boys Basketball (96).jpg
Owyhee at Carlin Boys Basketball (97).jpg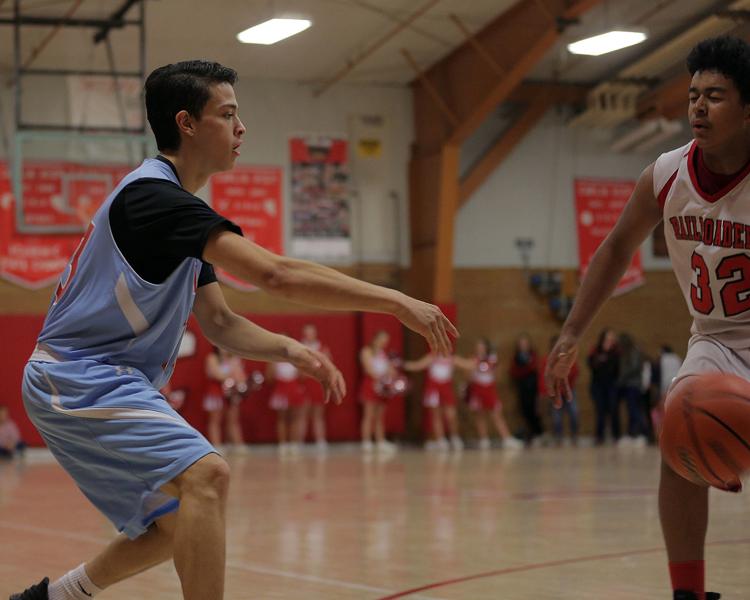 Owyhee at Carlin Boys Basketball (98).jpg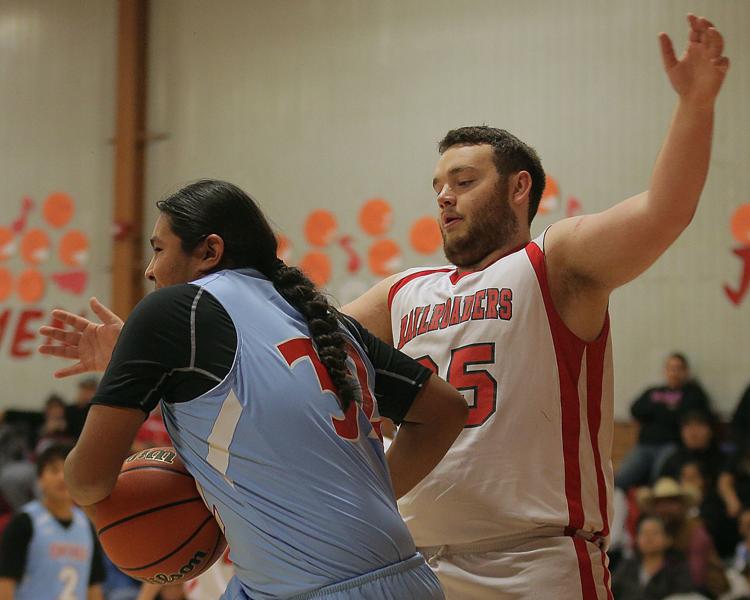 Owyhee at Carlin Boys Basketball (99).jpg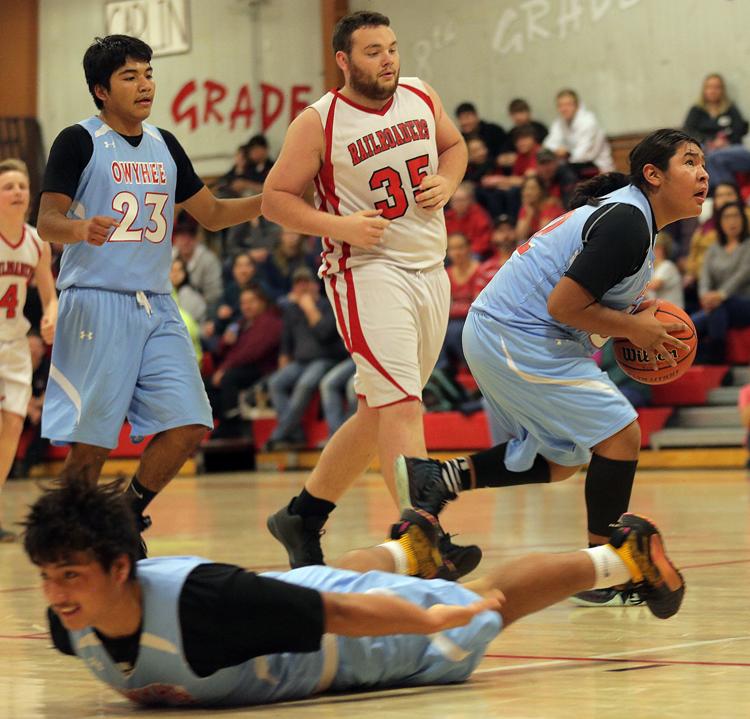 Owyhee at Carlin Boys Basketball (100).jpg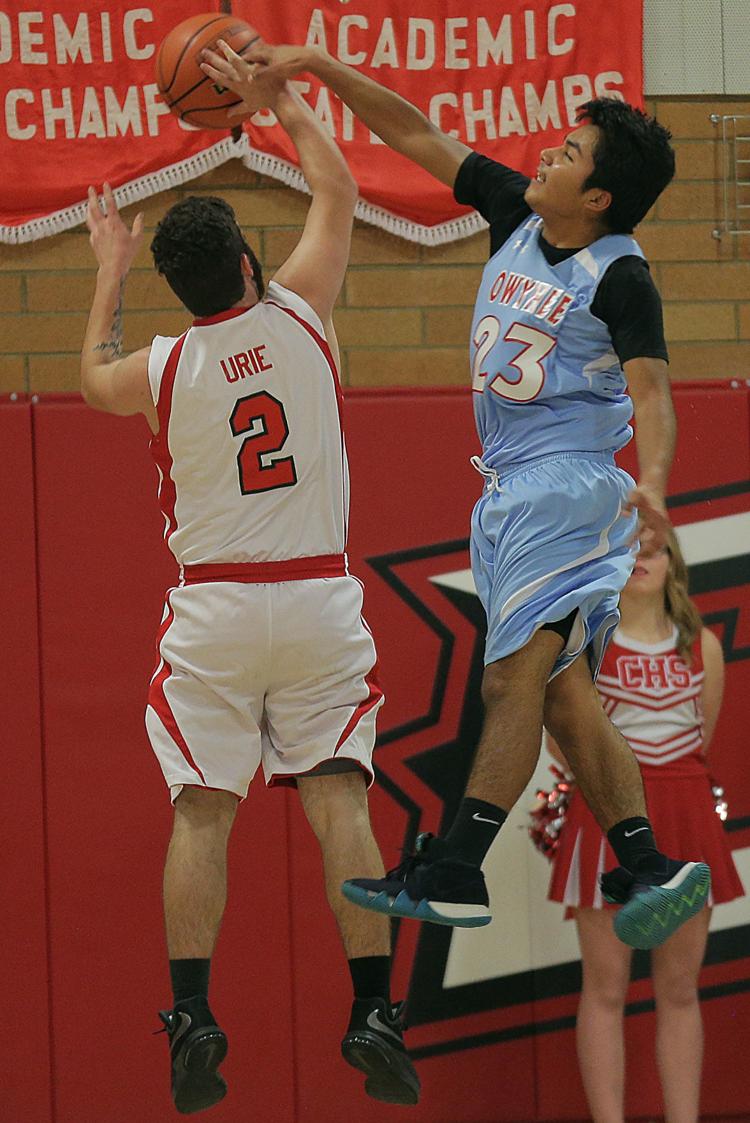 Owyhee at Carlin Boys Basketball (101).jpg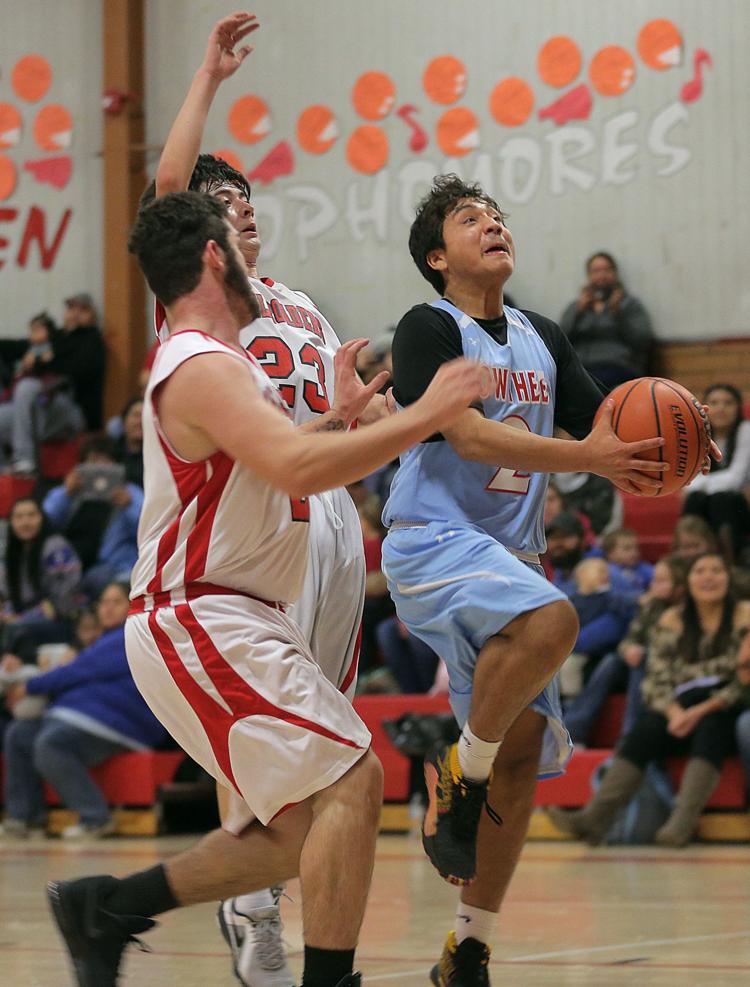 Owyhee at Carlin Boys Basketball (102).jpg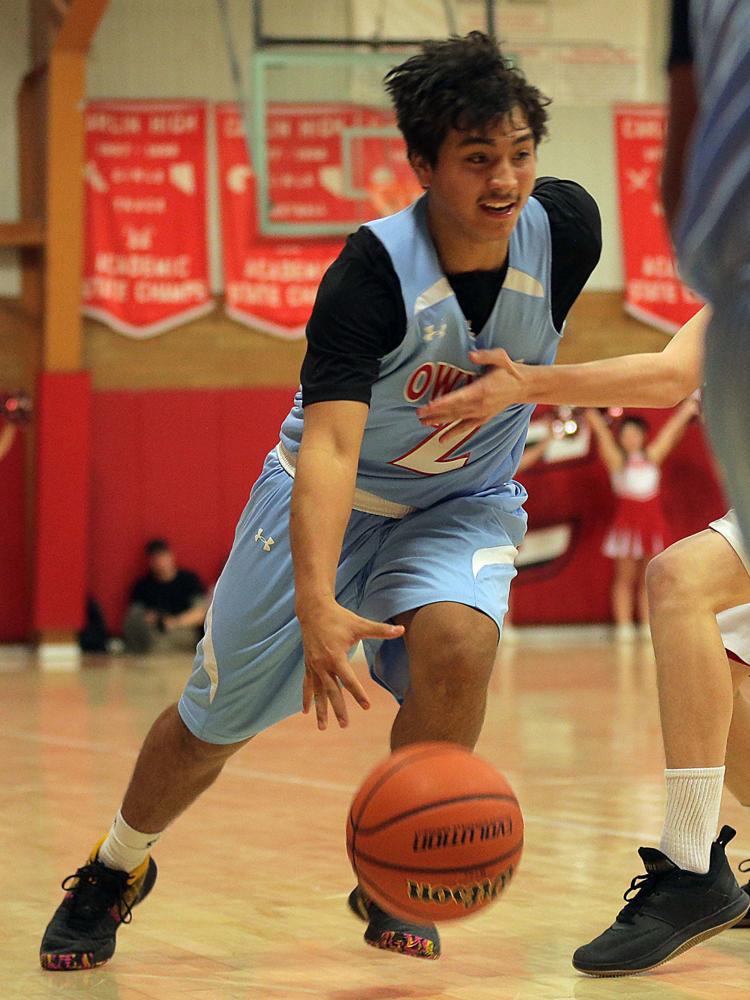 Owyhee at Carlin Boys Basketball (103).jpg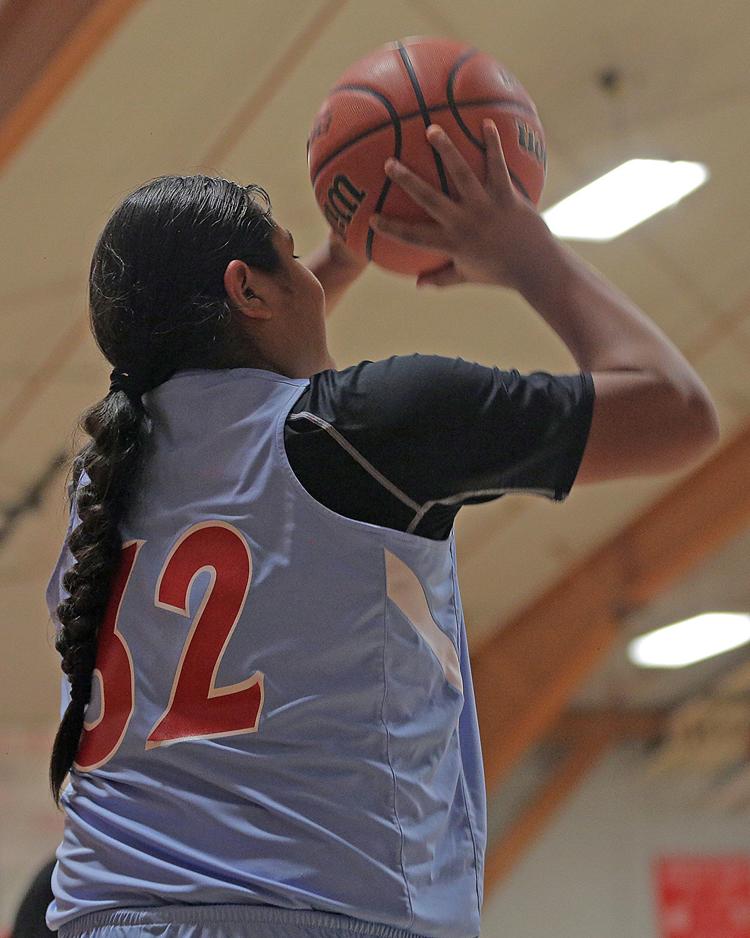 Owyhee at Carlin Boys Basketball (104).jpg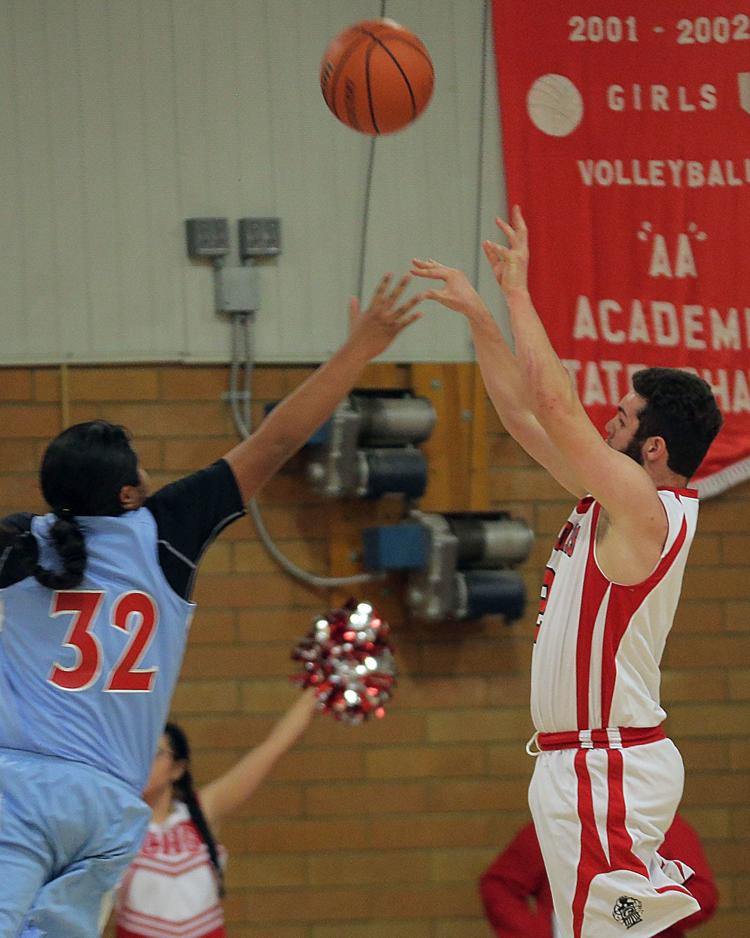 Owyhee at Carlin Boys Basketball (105).jpg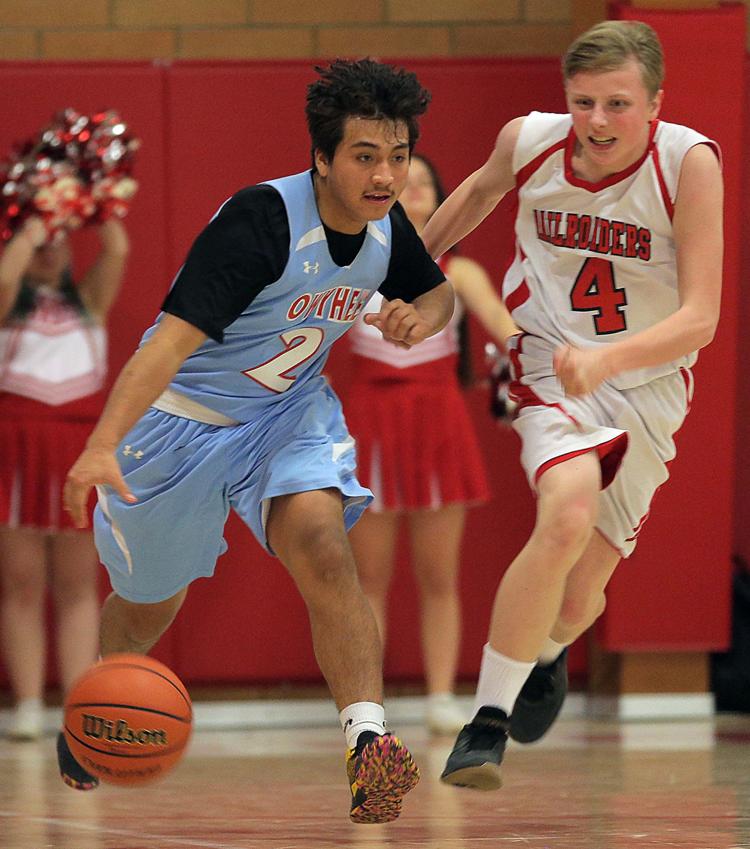 Owyhee at Carlin Boys Basketball (106).jpg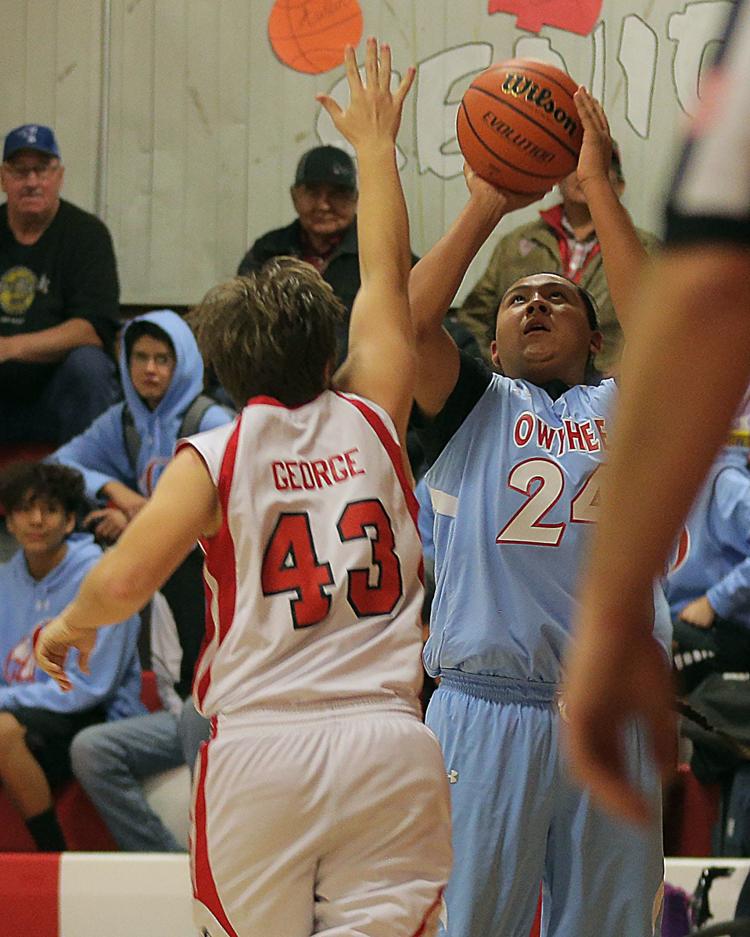 Owyhee at Carlin Boys Basketball (107).jpg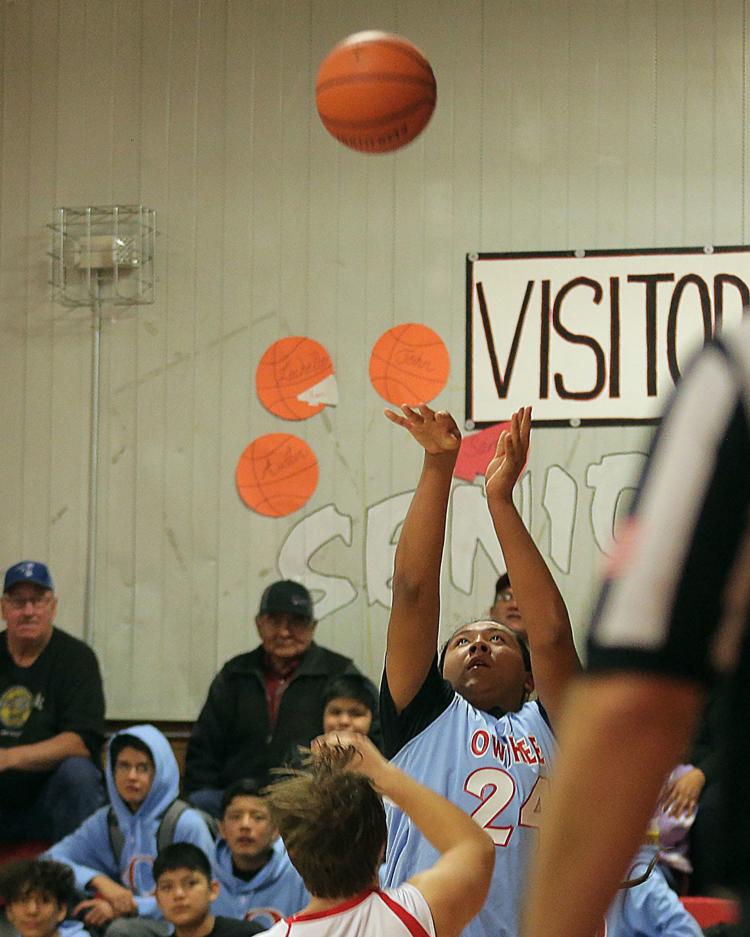 Owyhee at Carlin Boys Basketball (108).jpg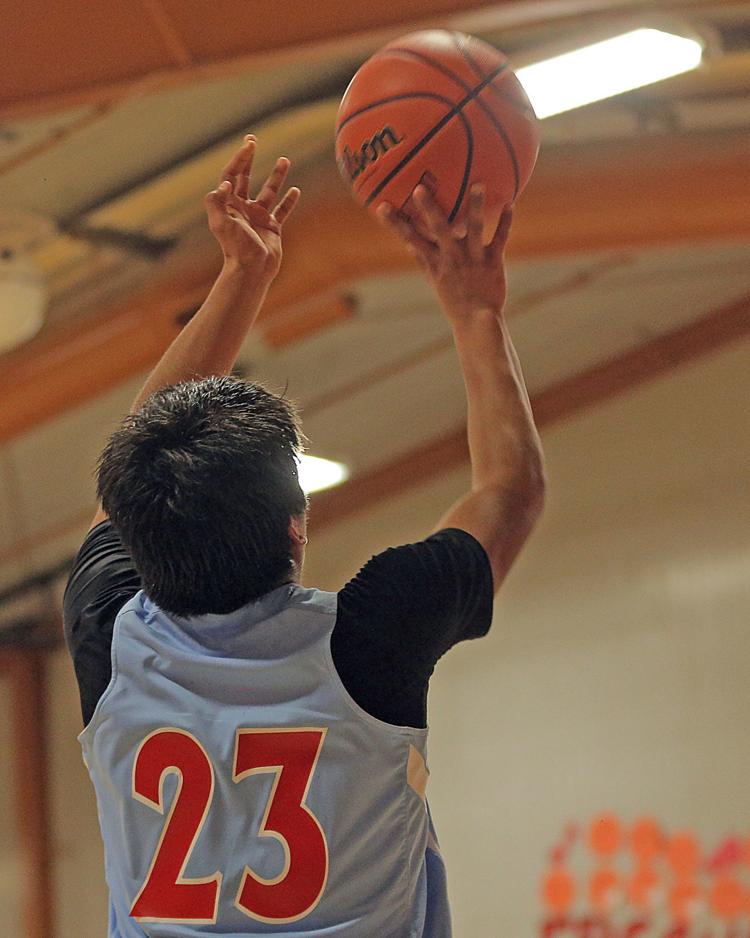 Owyhee at Carlin Boys Basketball (109).jpg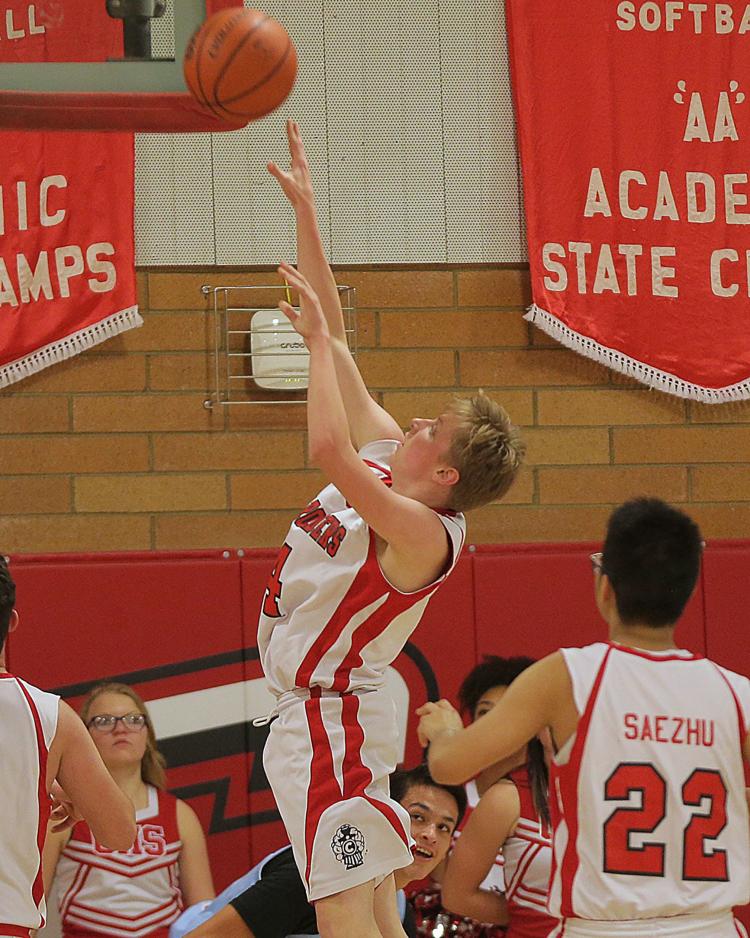 Owyhee at Carlin Girls Basketball (1).jpg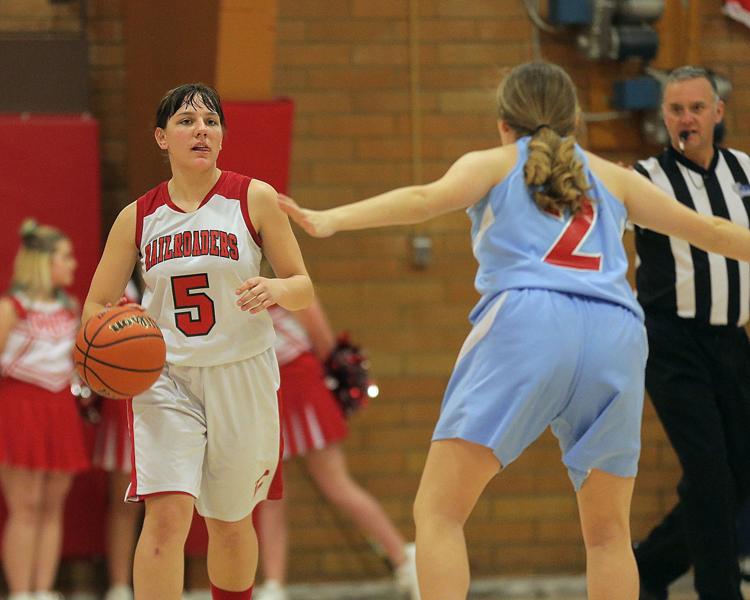 Owyhee at Carlin Girls Basketball (2).jpg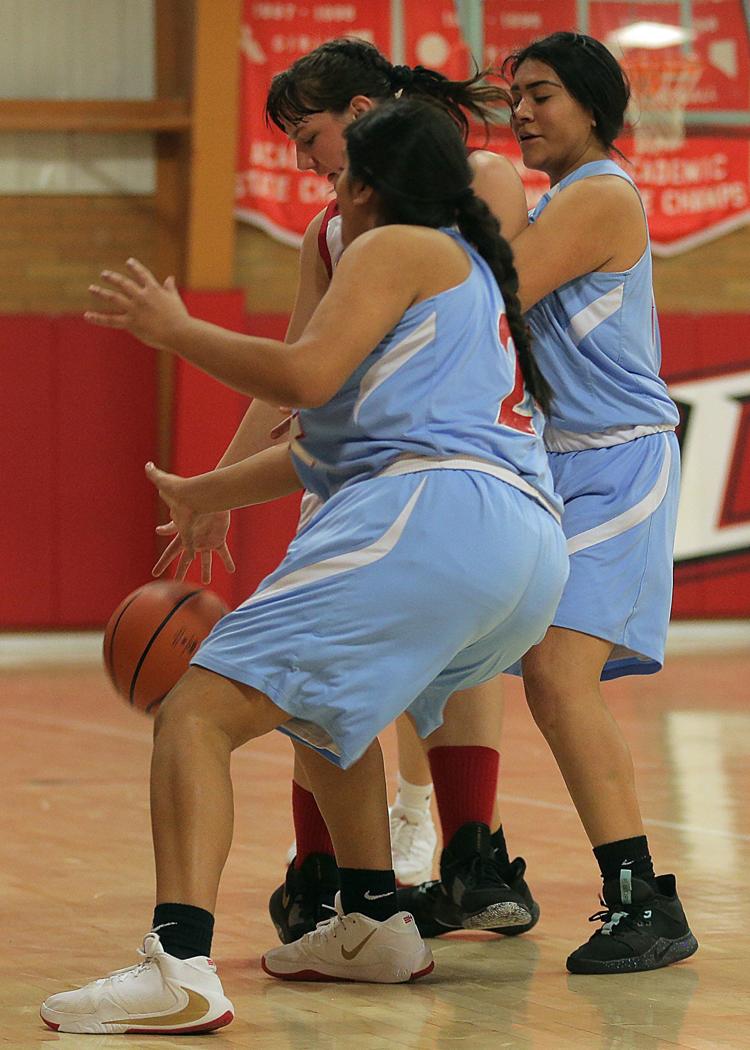 Owyhee at Carlin Girls Basketball (3).jpg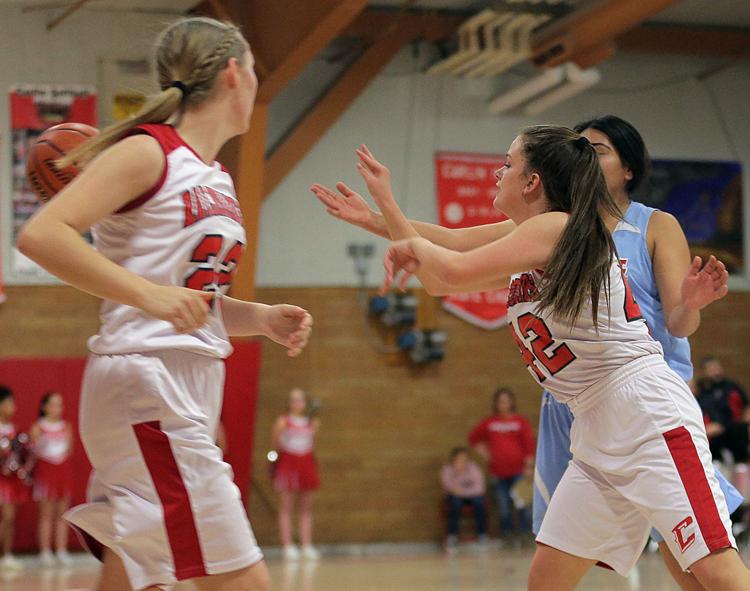 Owyhee at Carlin Girls Basketball (4).jpg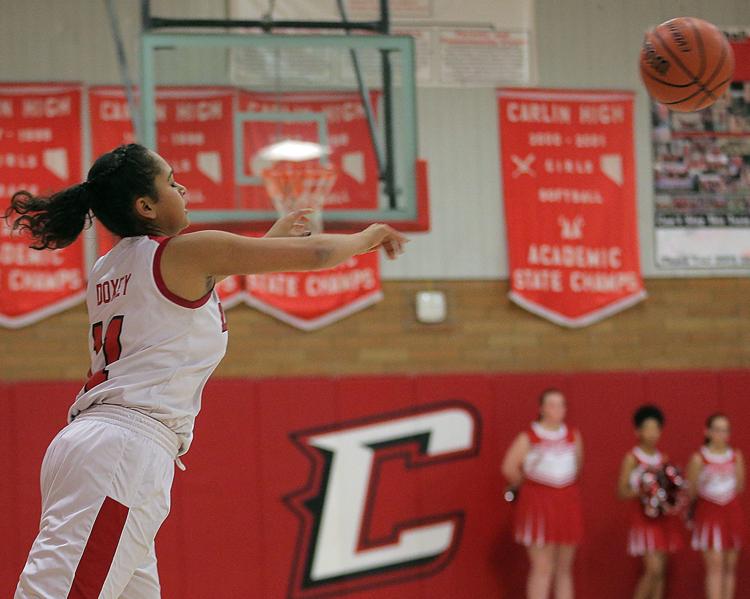 Owyhee at Carlin Girls Basketball (5).jpg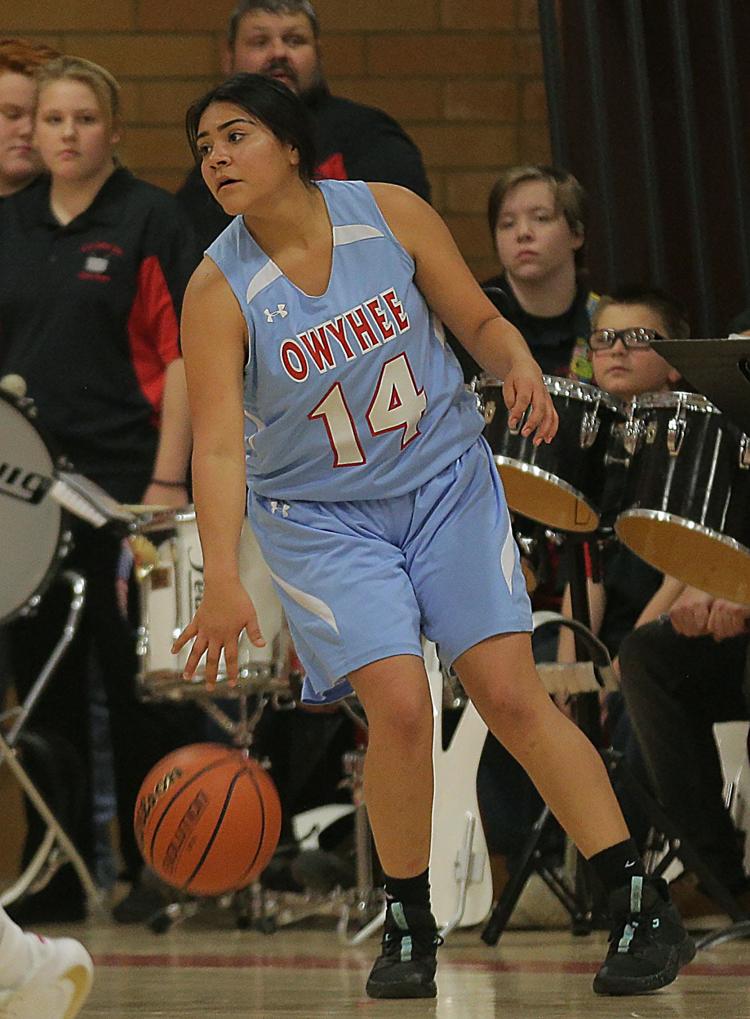 Owyhee at Carlin Girls Basketball (6).jpg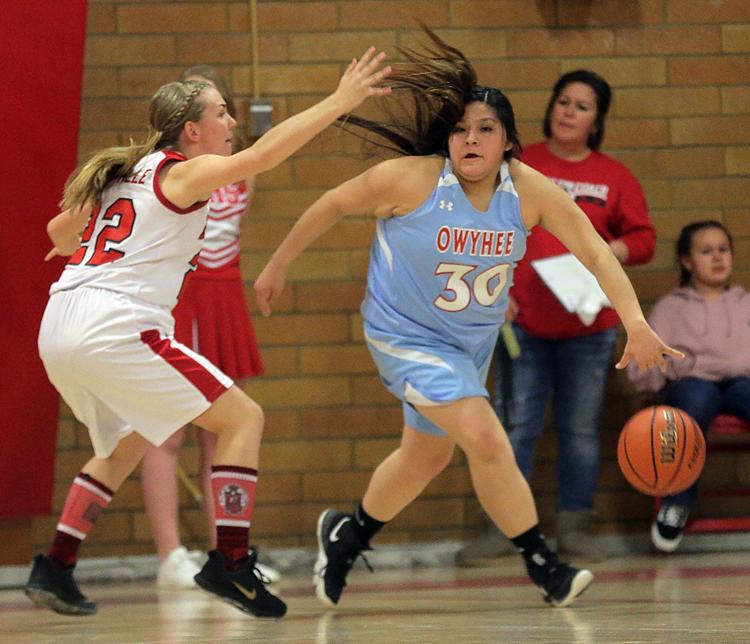 Owyhee at Carlin Girls Basketball (7).jpg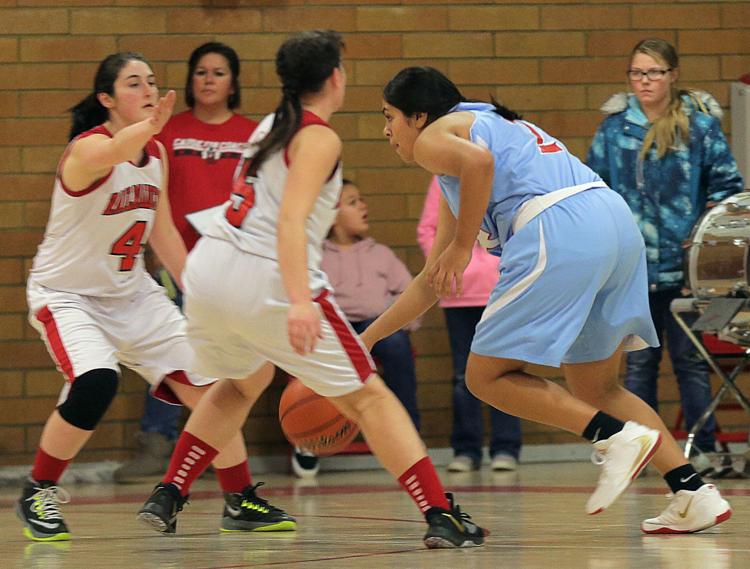 Owyhee at Carlin Girls Basketball (8).jpg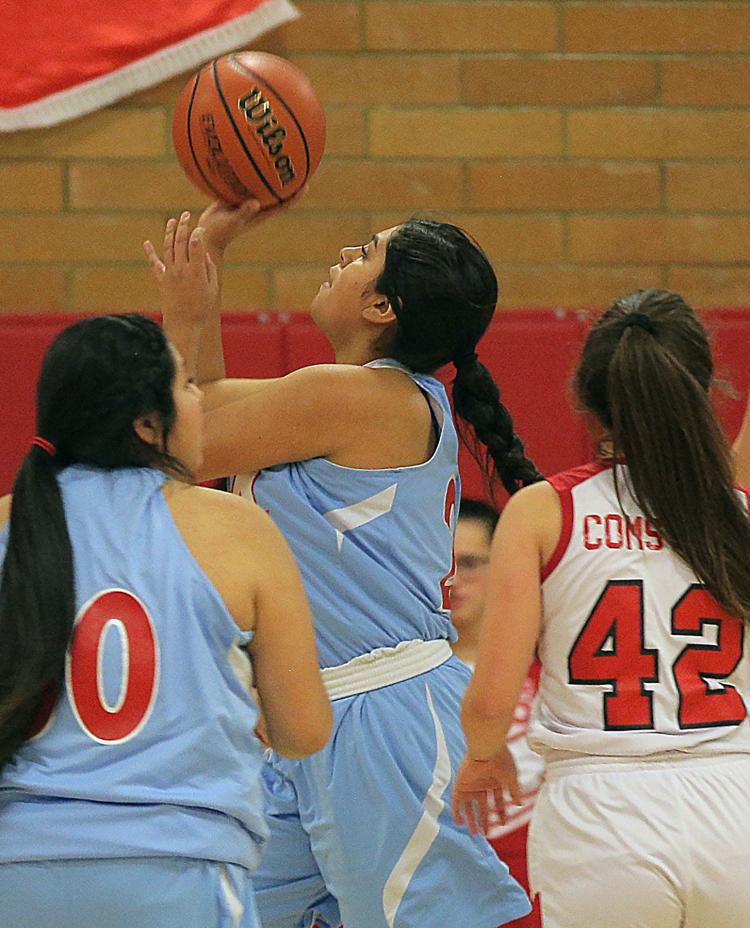 Owyhee at Carlin Girls Basketball (9).jpg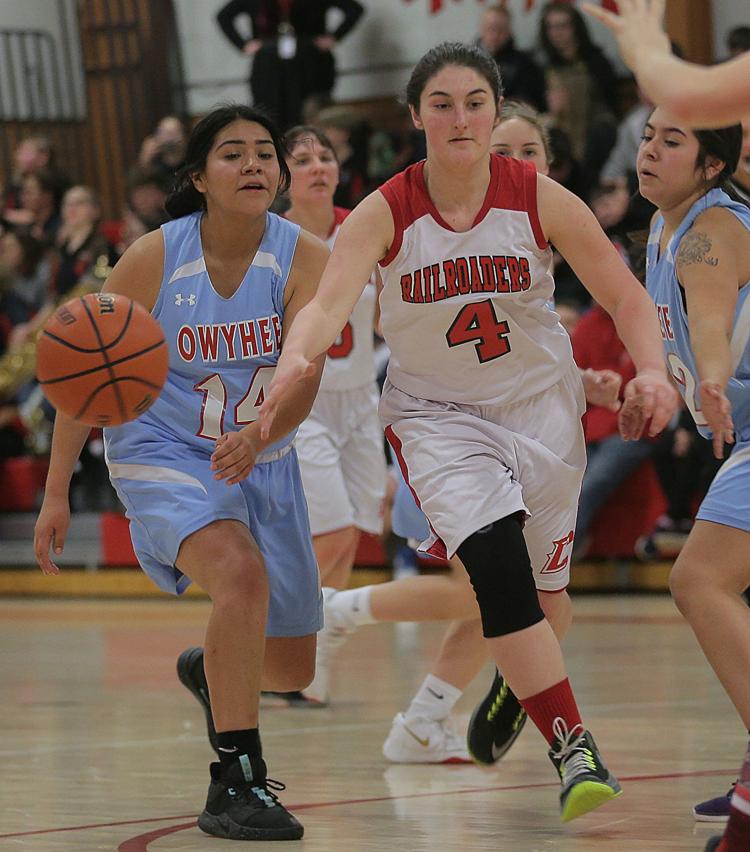 Owyhee at Carlin Girls Basketball (10).jpg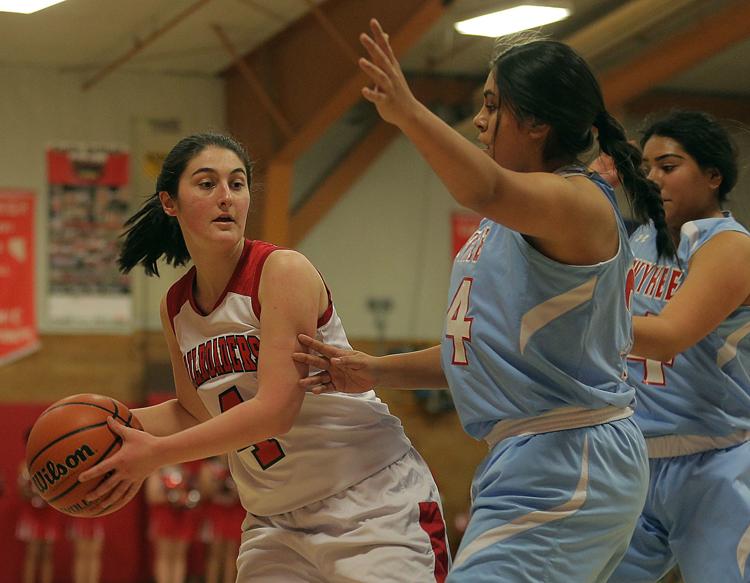 Owyhee at Carlin Girls Basketball (11).jpg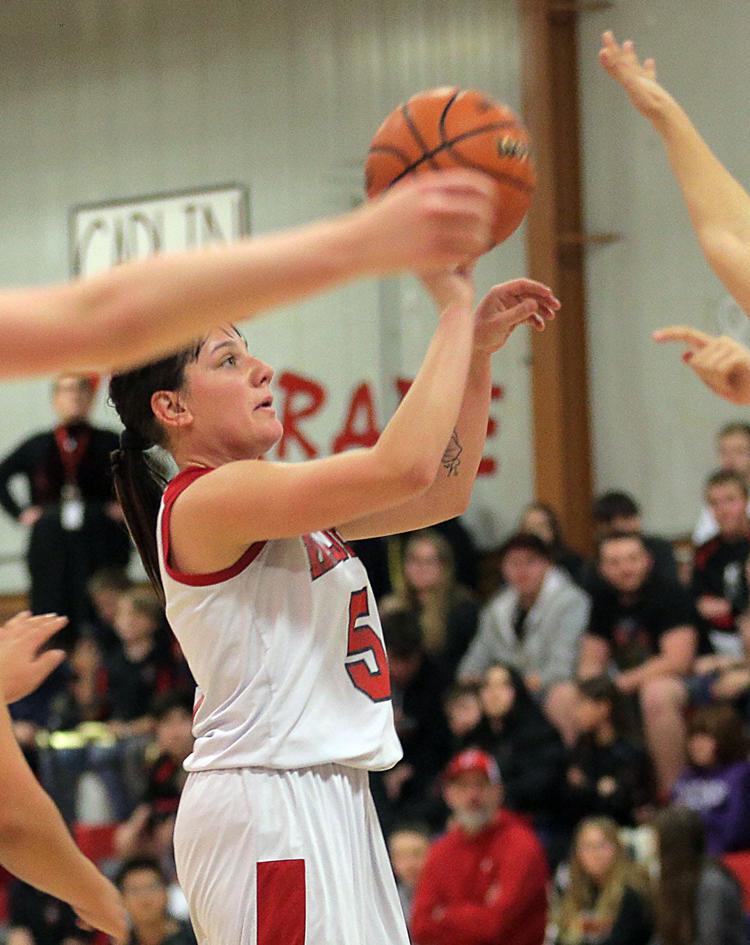 Owyhee at Carlin Girls Basketball (12).jpg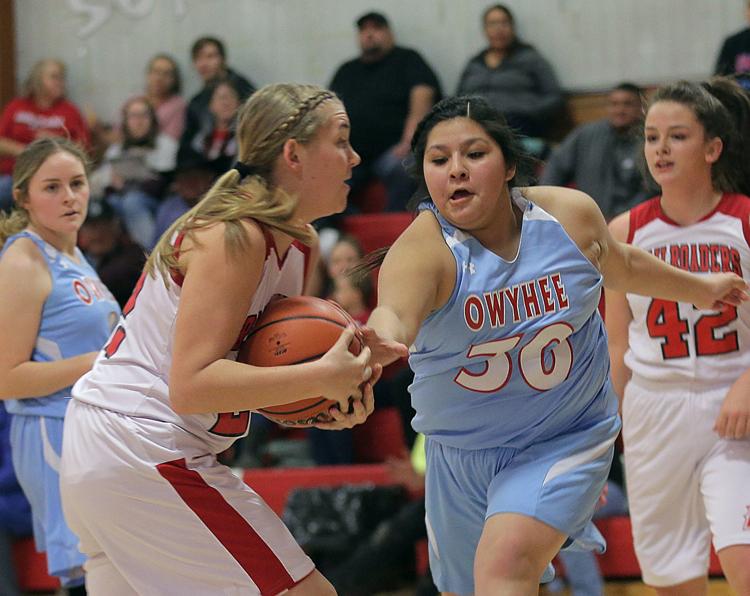 Owyhee at Carlin Girls Basketball (13).jpg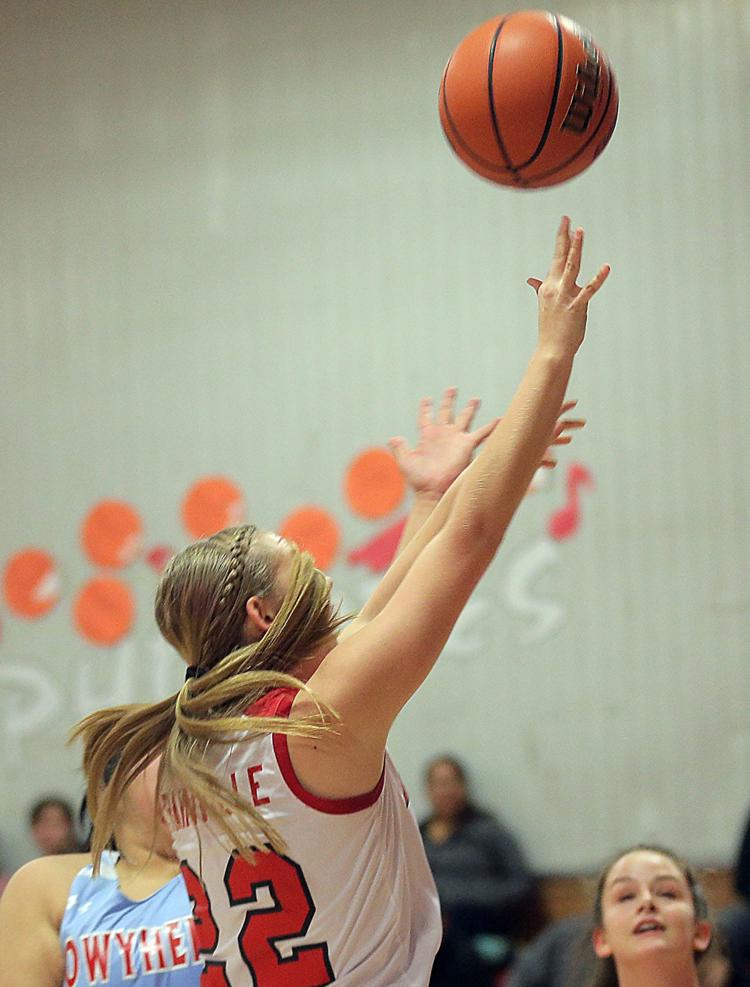 Owyhee at Carlin Girls Basketball (14).jpg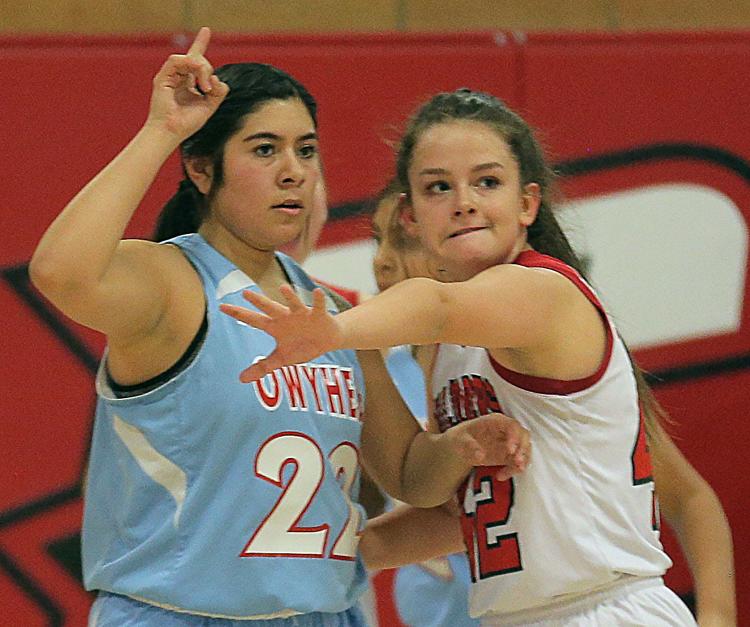 Owyhee at Carlin Girls Basketball (15).jpg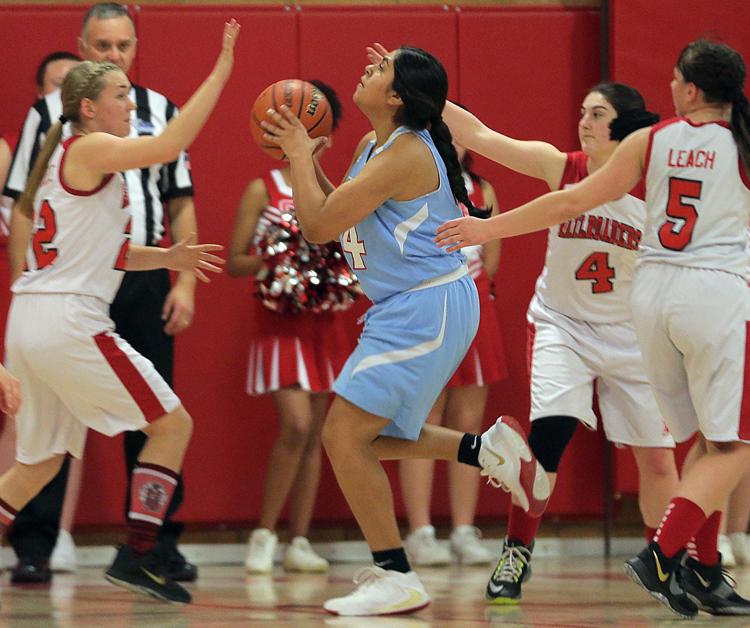 Owyhee at Carlin Girls Basketball (16).jpg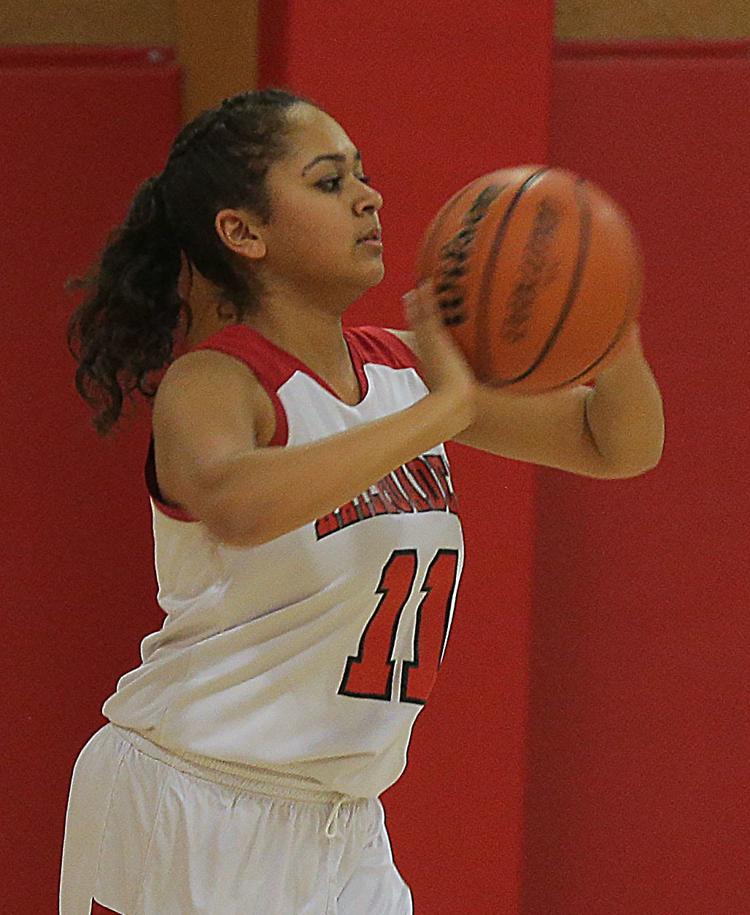 Owyhee at Carlin Girls Basketball (17).jpg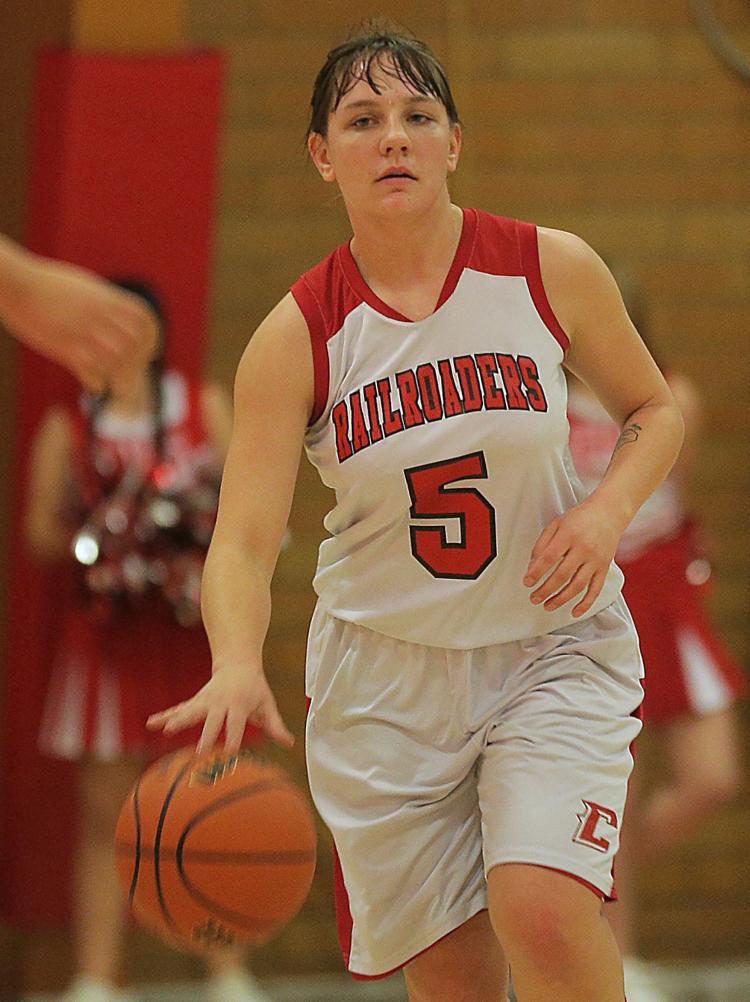 Owyhee at Carlin Girls Basketball (18).jpg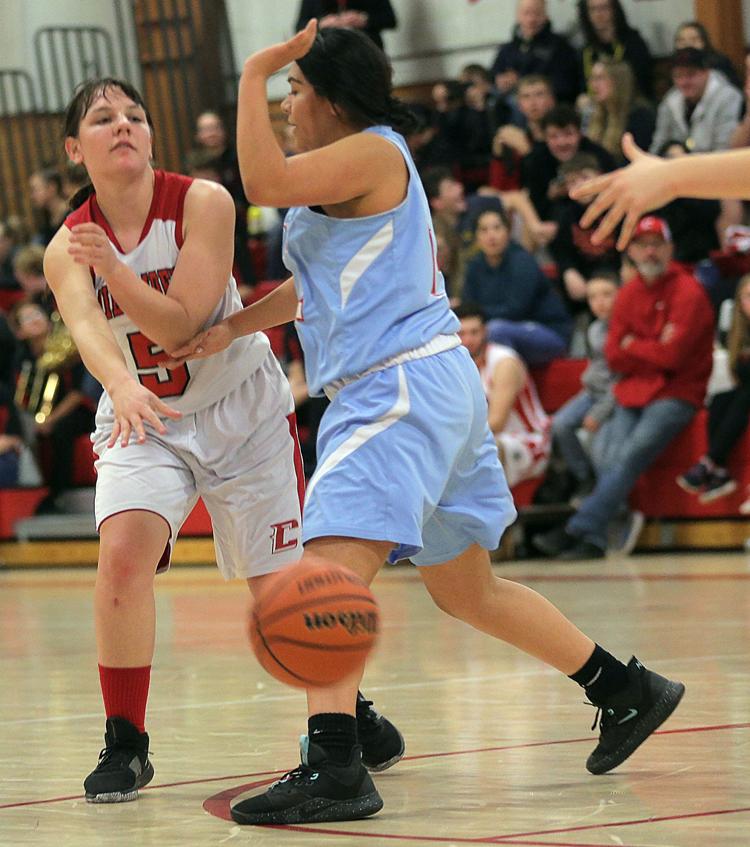 Owyhee at Carlin Girls Basketball (19).jpg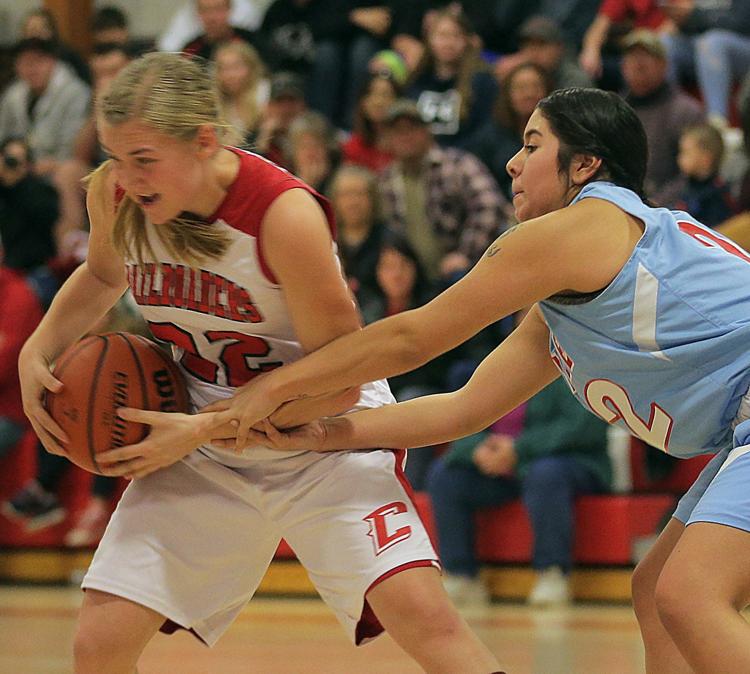 Owyhee at Carlin Girls Basketball (20).jpg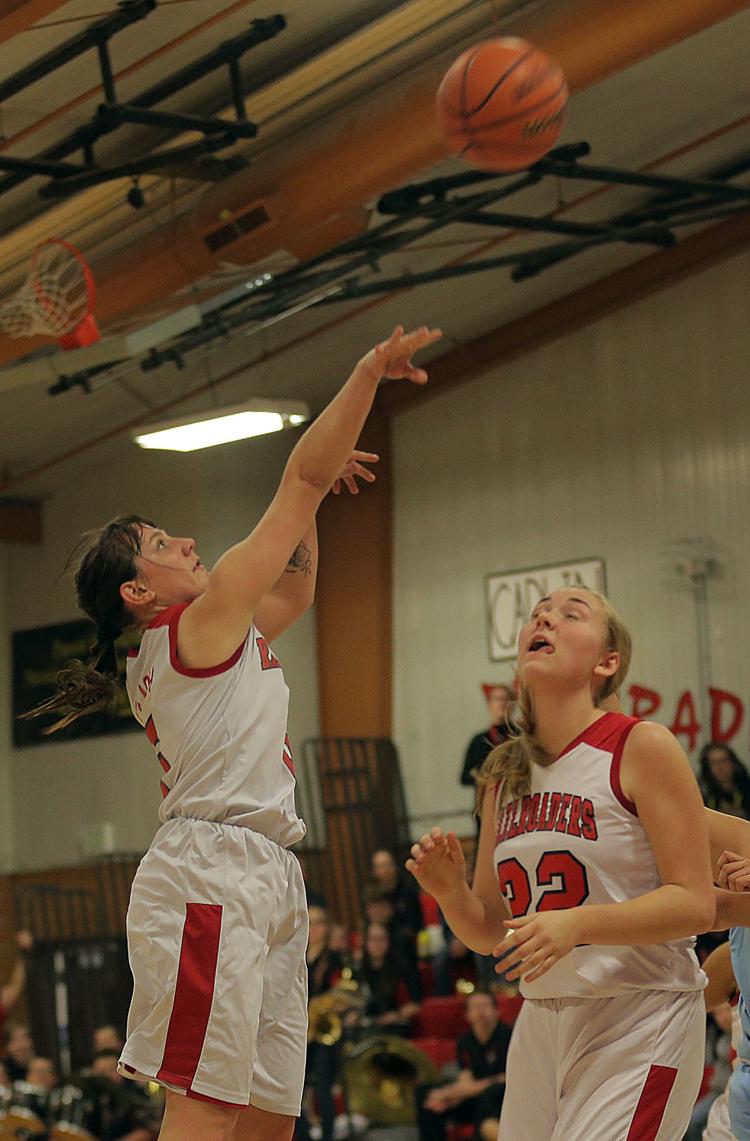 Owyhee at Carlin Girls Basketball (21).jpg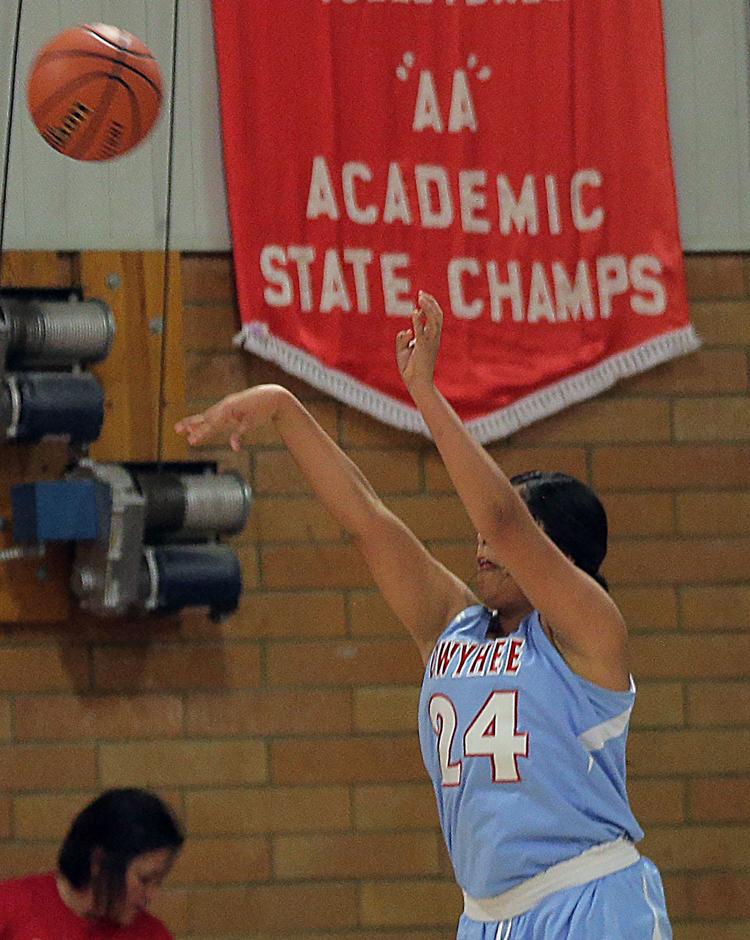 Owyhee at Carlin Girls Basketball (22).jpg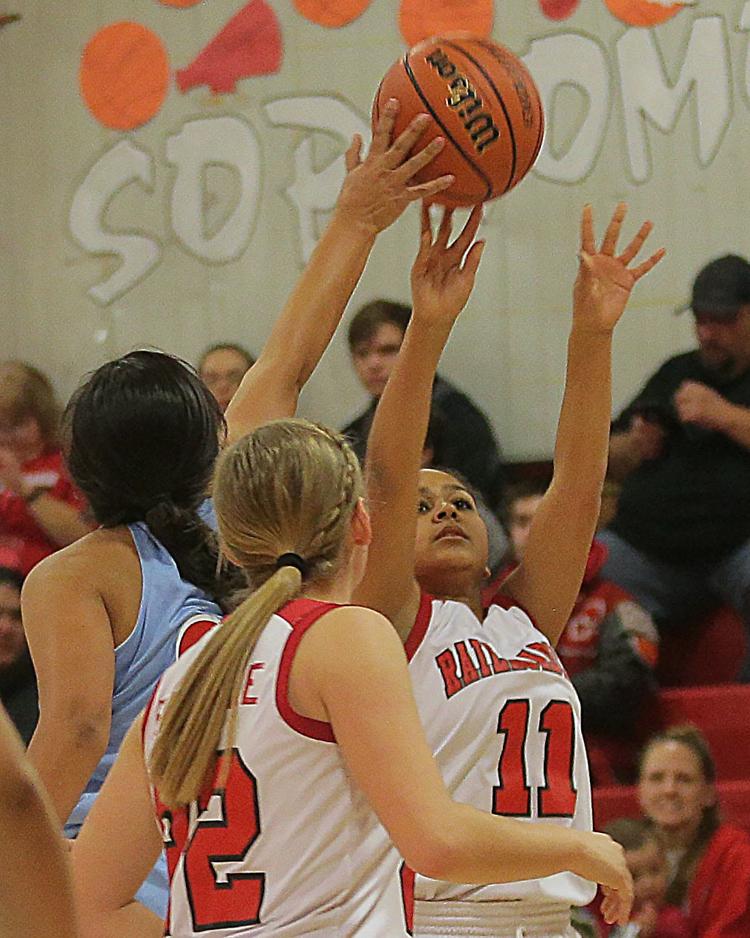 Owyhee at Carlin Girls Basketball (23).jpg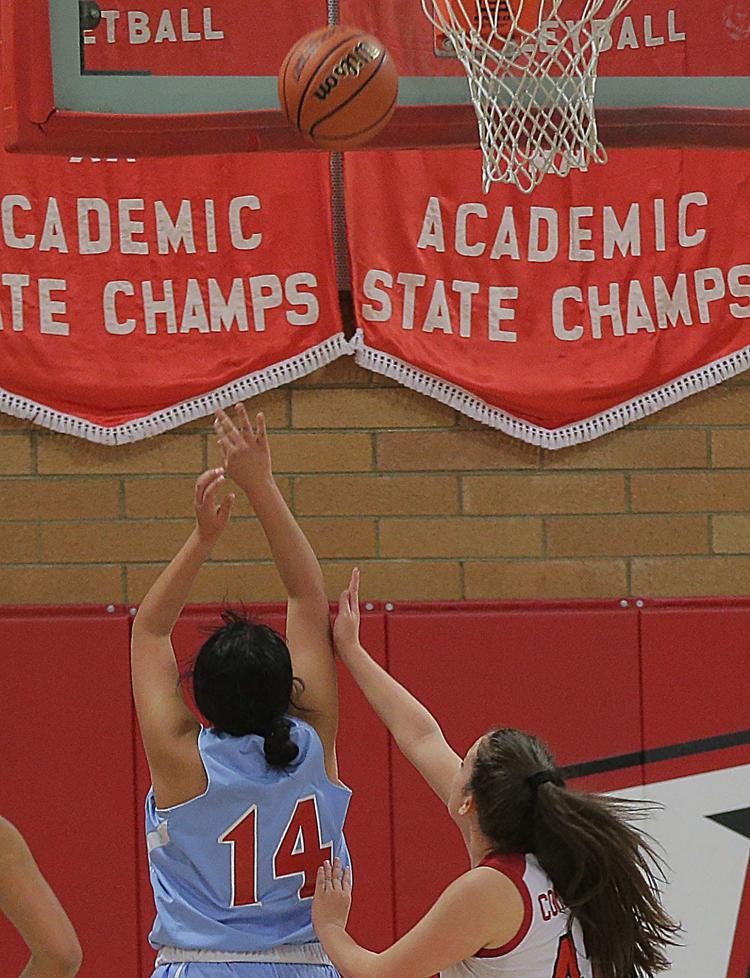 Owyhee at Carlin Girls Basketball (24).jpg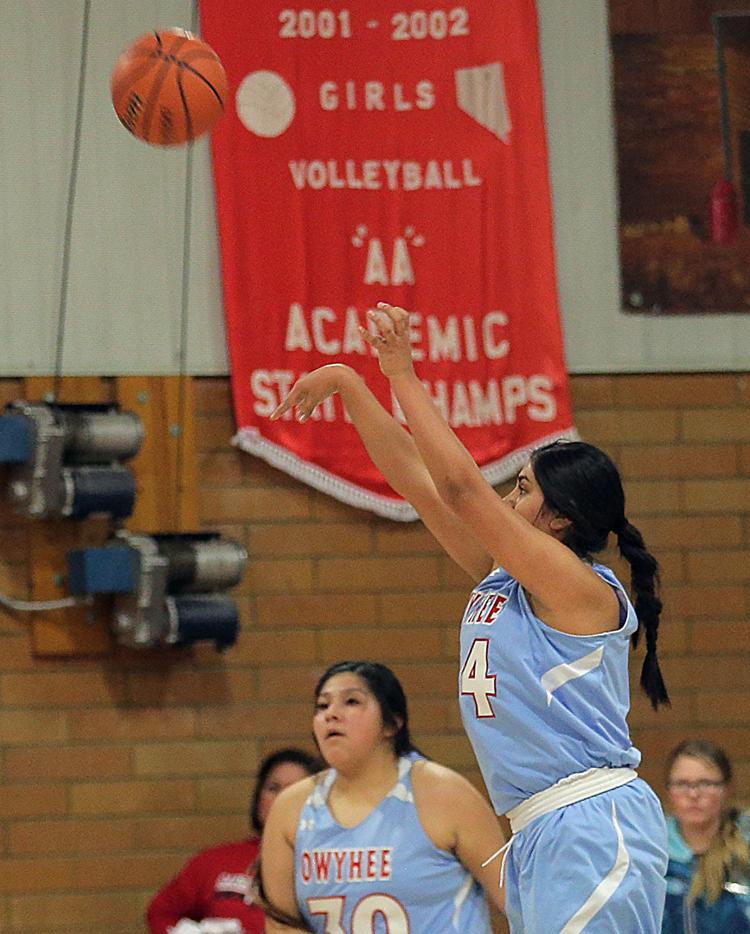 Owyhee at Carlin Girls Basketball (25).jpg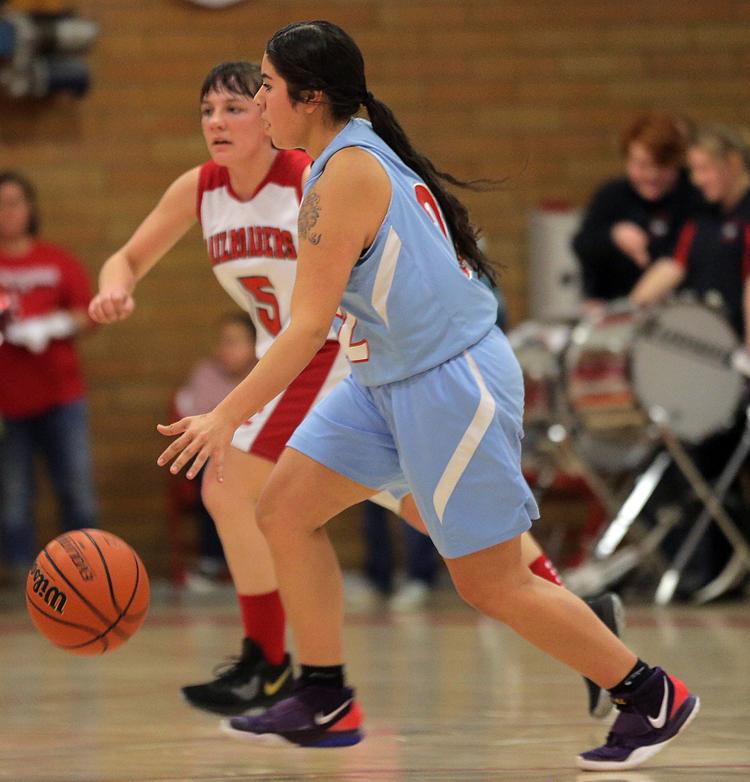 Owyhee at Carlin Girls Basketball (26).jpg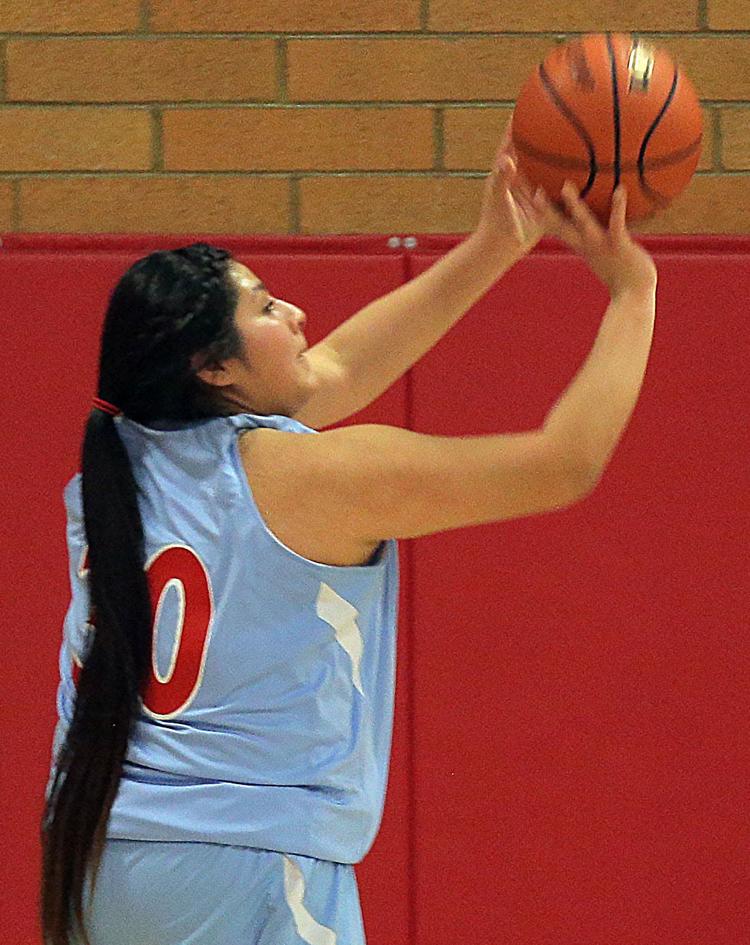 Owyhee at Carlin Girls Basketball (27).jpg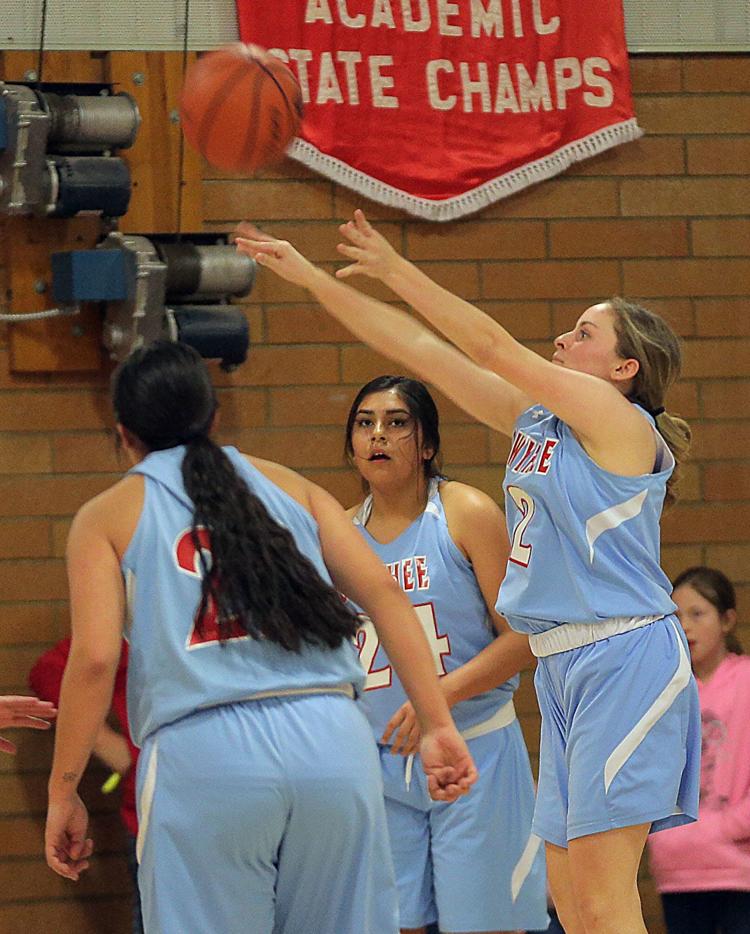 Owyhee at Carlin Girls Basketball (28).jpg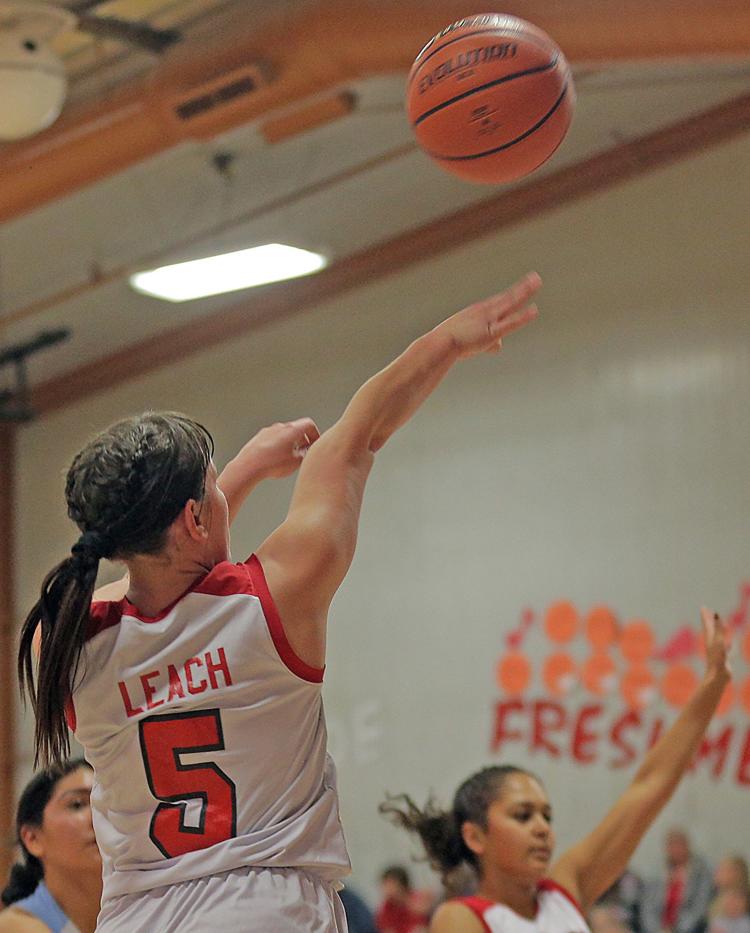 Owyhee at Carlin Girls Basketball (29).jpg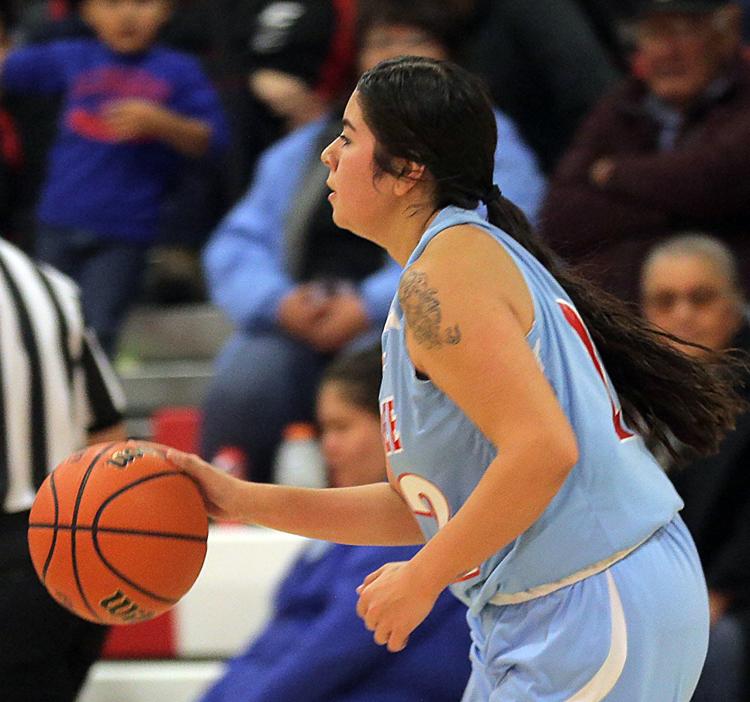 Owyhee at Carlin Girls Basketball (30).jpg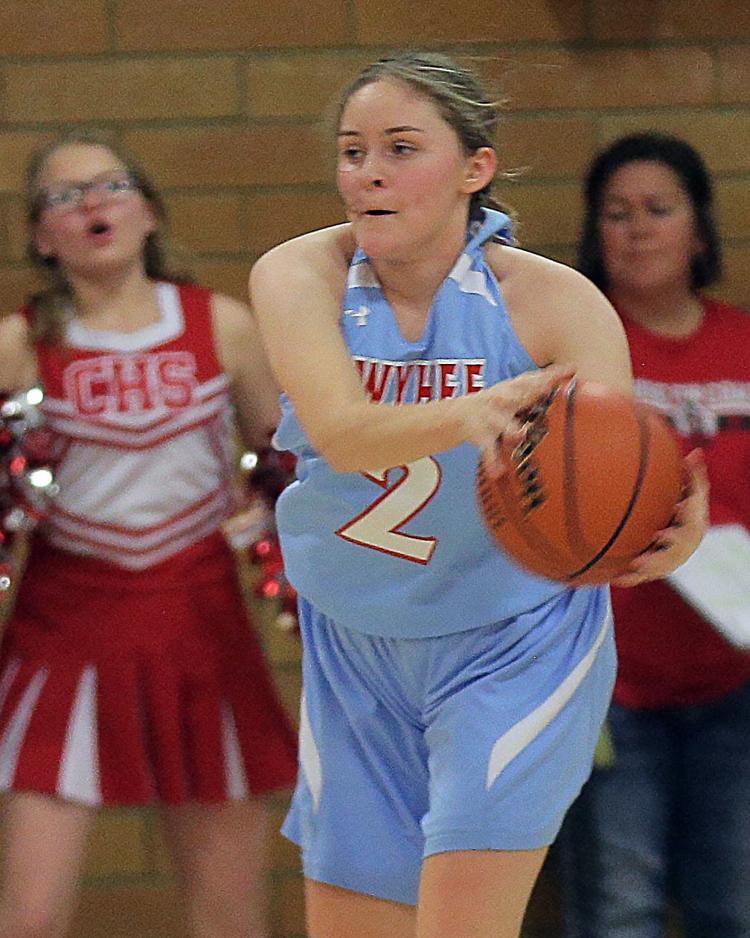 Owyhee at Carlin Girls Basketball (31).jpg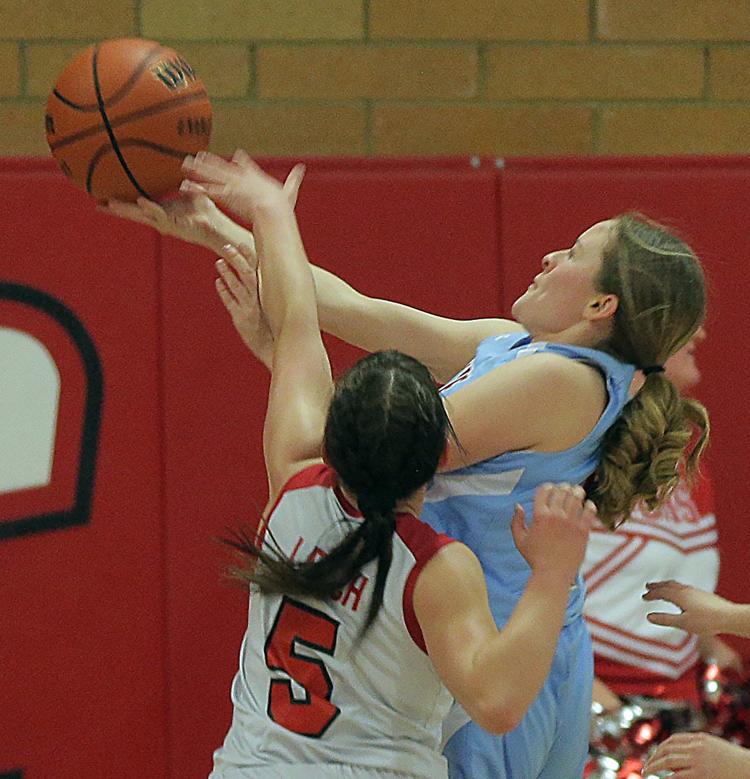 Owyhee at Carlin Girls Basketball (32).jpg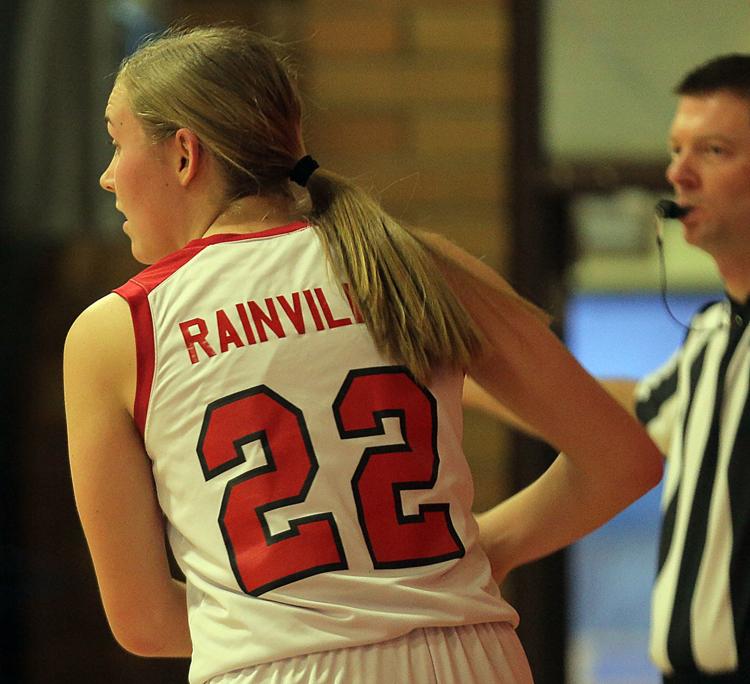 Owyhee at Carlin Girls Basketball (33).jpg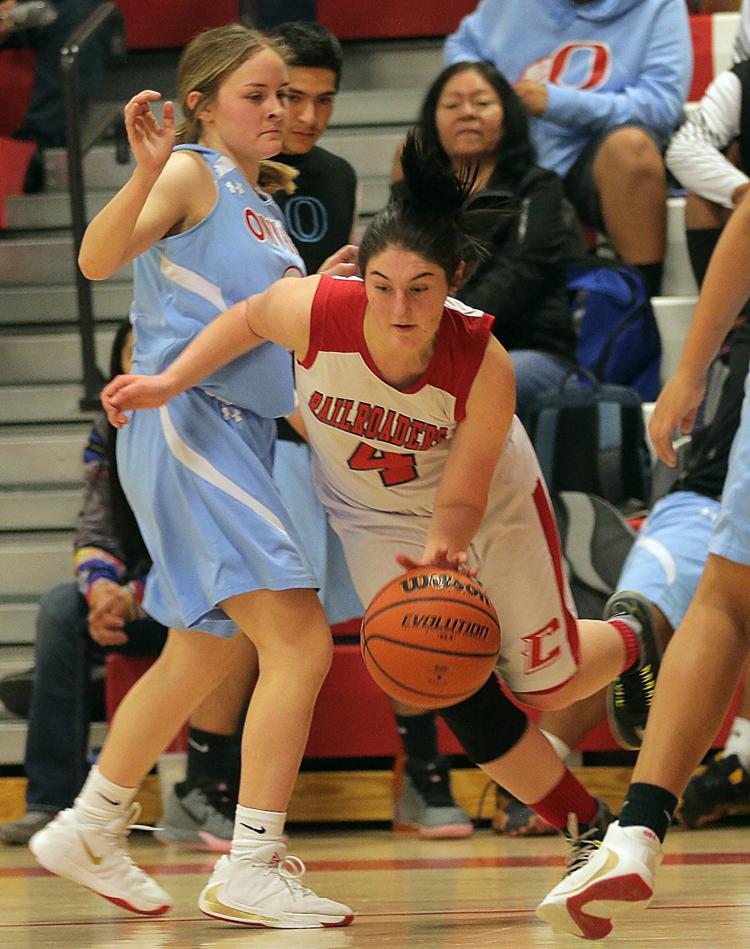 Owyhee at Carlin Girls Basketball (34).jpg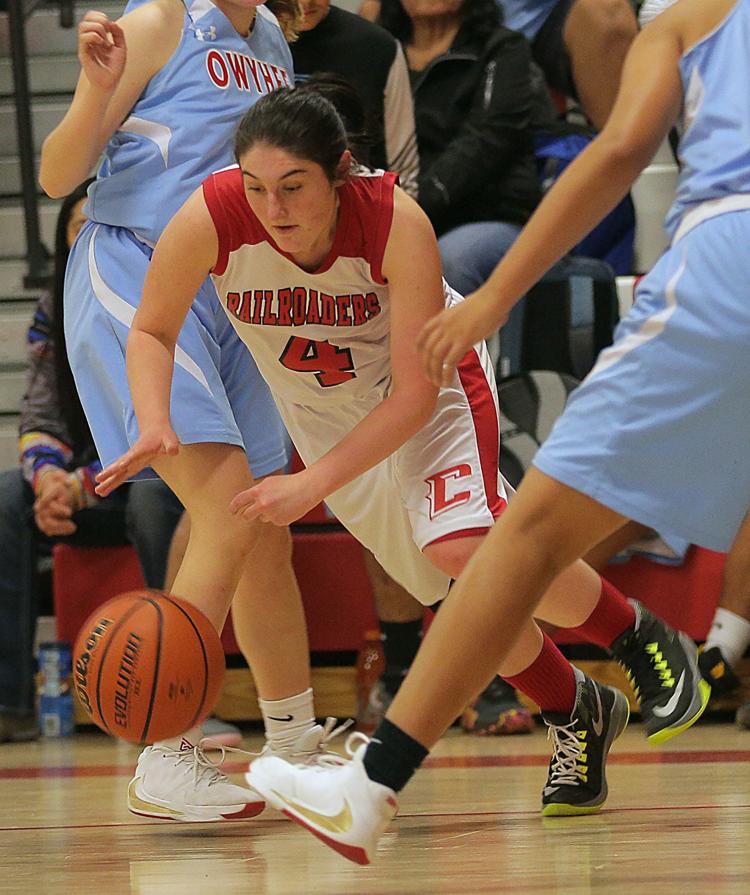 Owyhee at Carlin Girls Basketball (35).jpg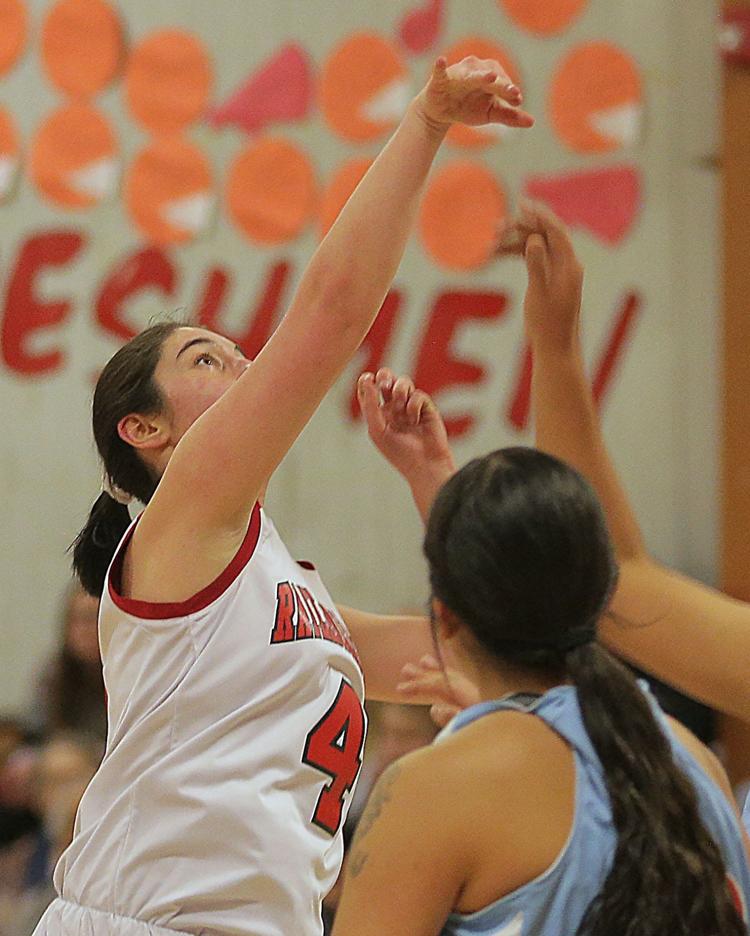 Owyhee at Carlin Girls Basketball (36).jpg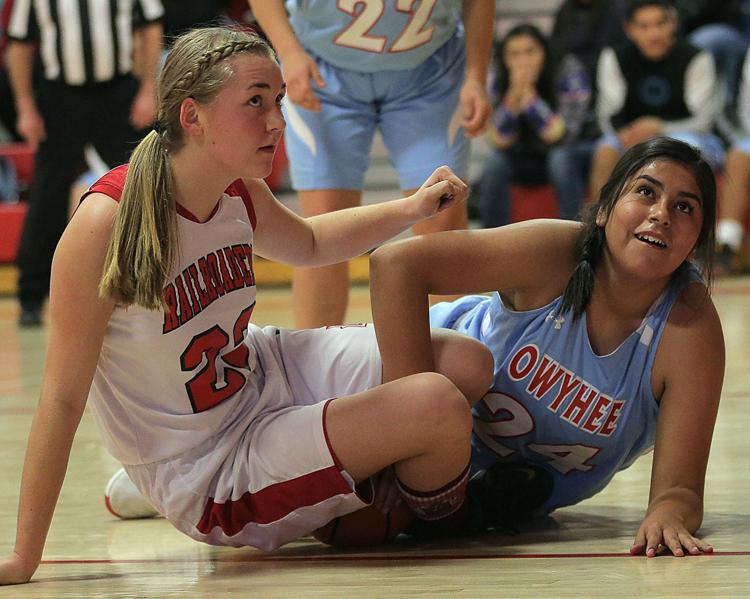 Owyhee at Carlin Girls Basketball (37).jpg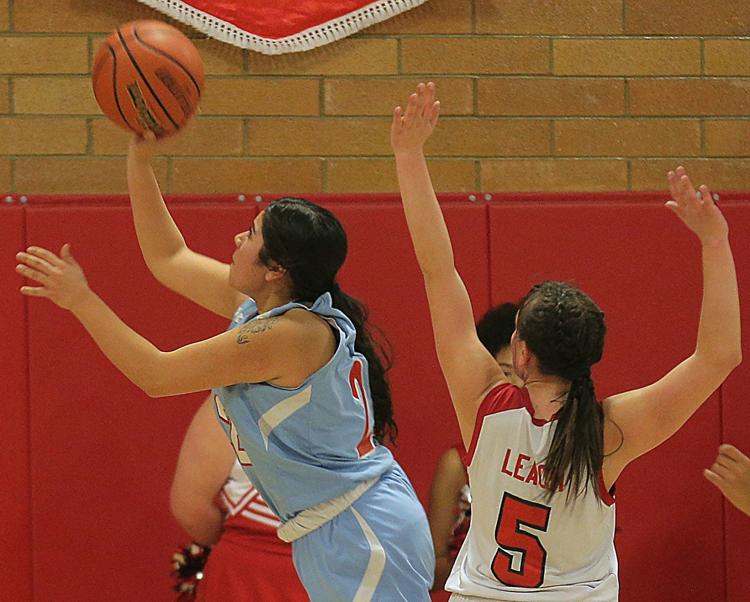 Owyhee at Carlin Girls Basketball (38).jpg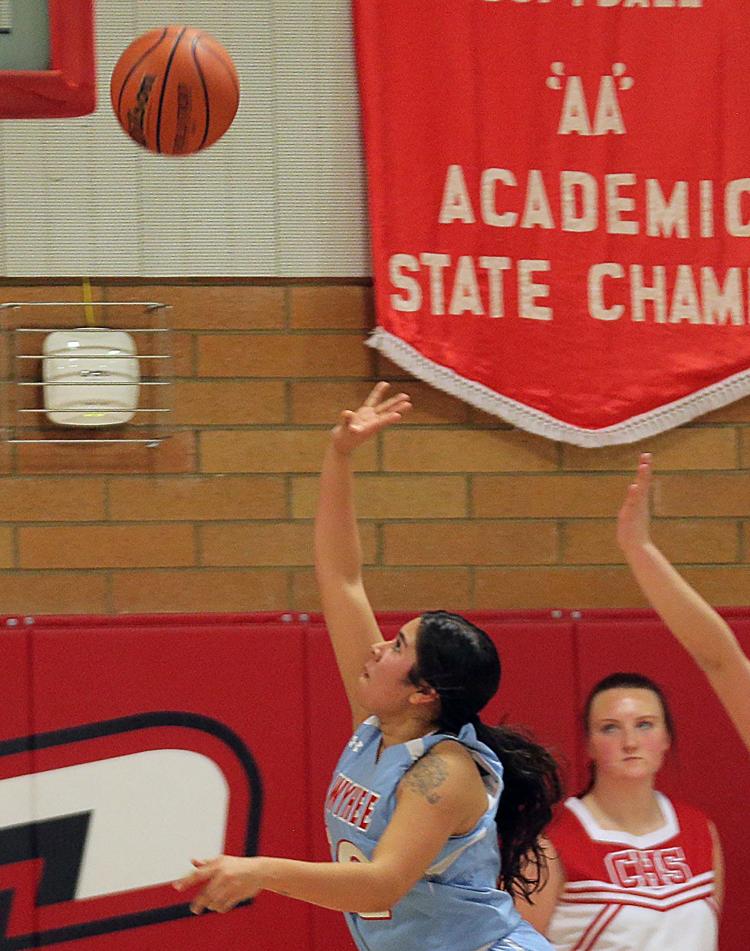 Owyhee at Carlin Girls Basketball (39).jpg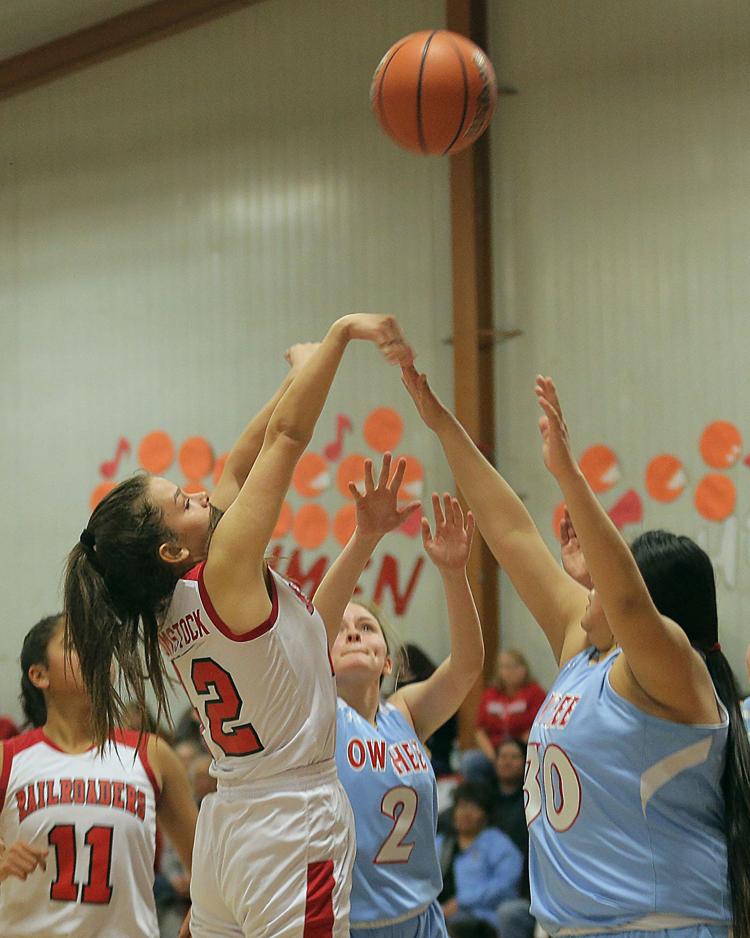 Owyhee at Carlin Girls Basketball (40).jpg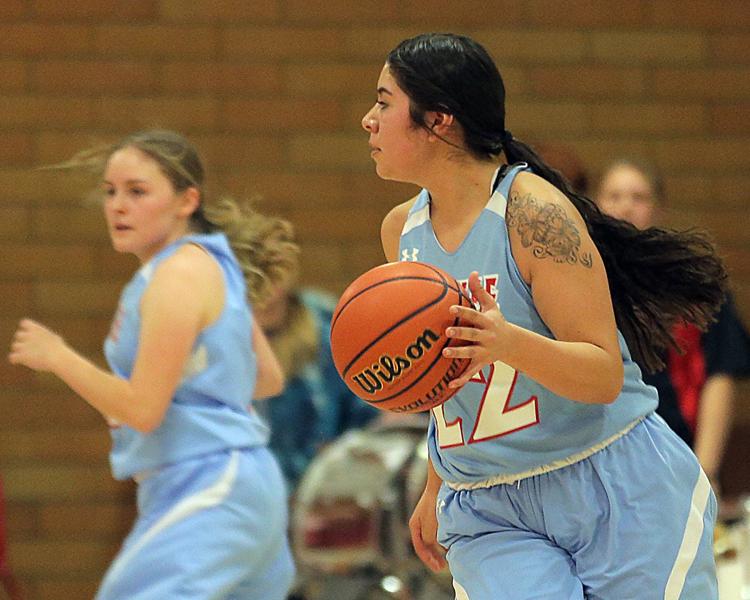 Owyhee at Carlin Girls Basketball (41).jpg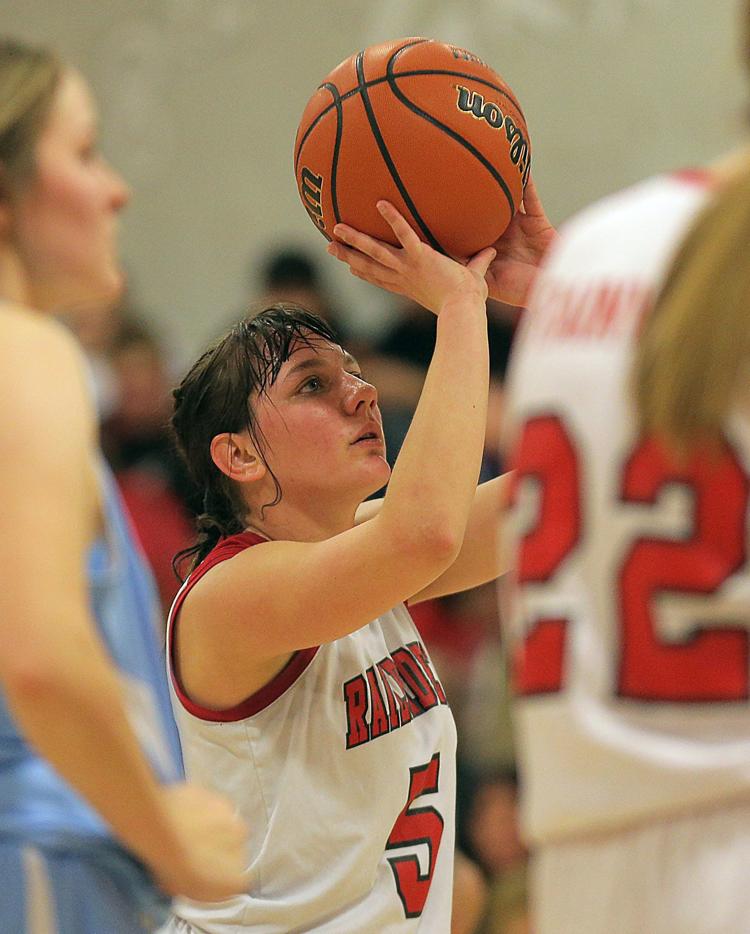 Owyhee at Carlin Girls Basketball (42).jpg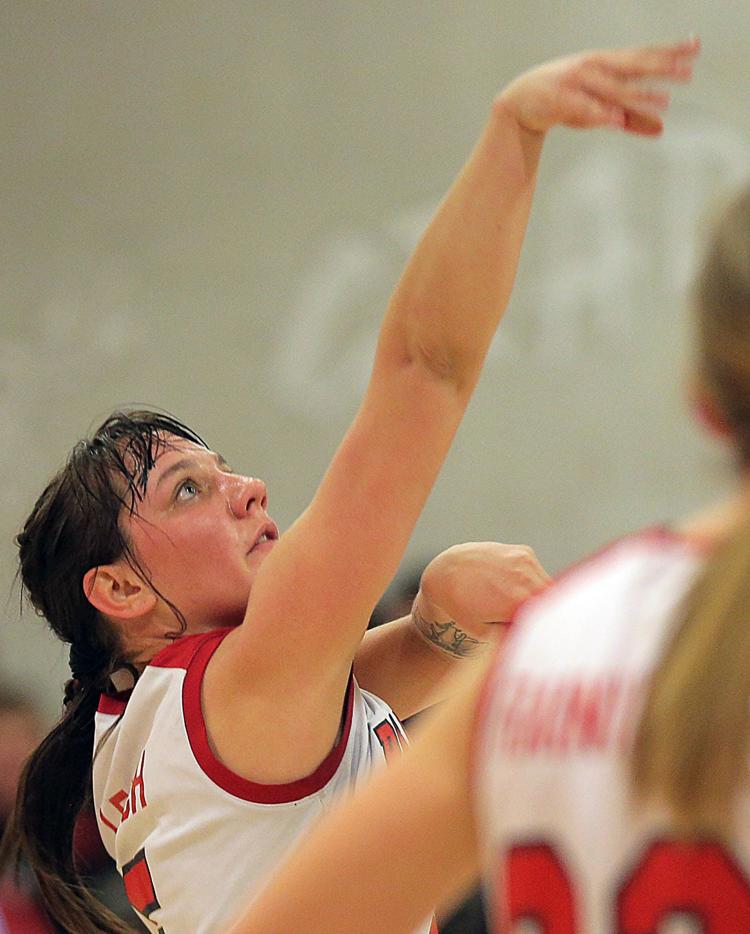 Owyhee at Carlin Girls Basketball (43).jpg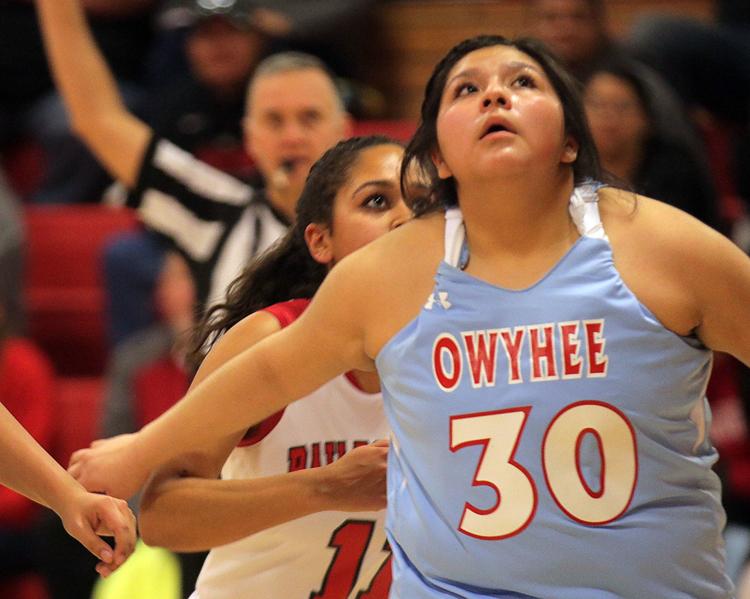 Owyhee at Carlin Girls Basketball (44).jpg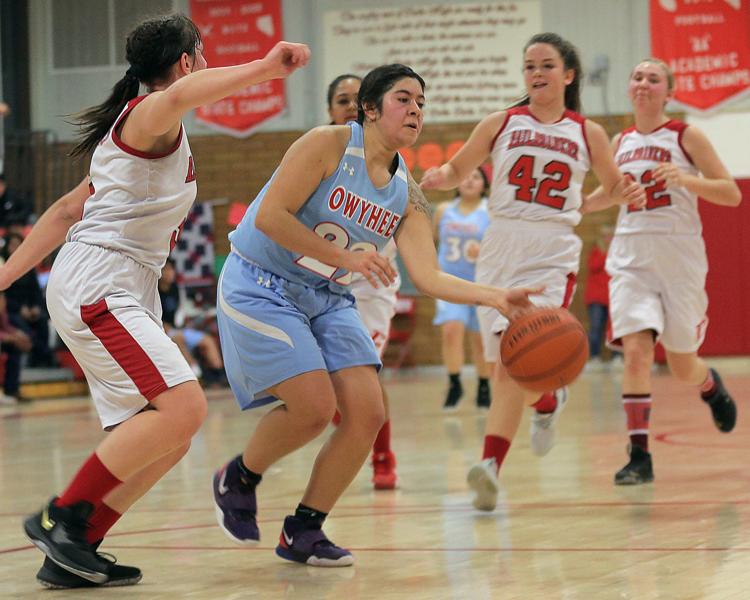 Owyhee at Carlin Girls Basketball (45).jpg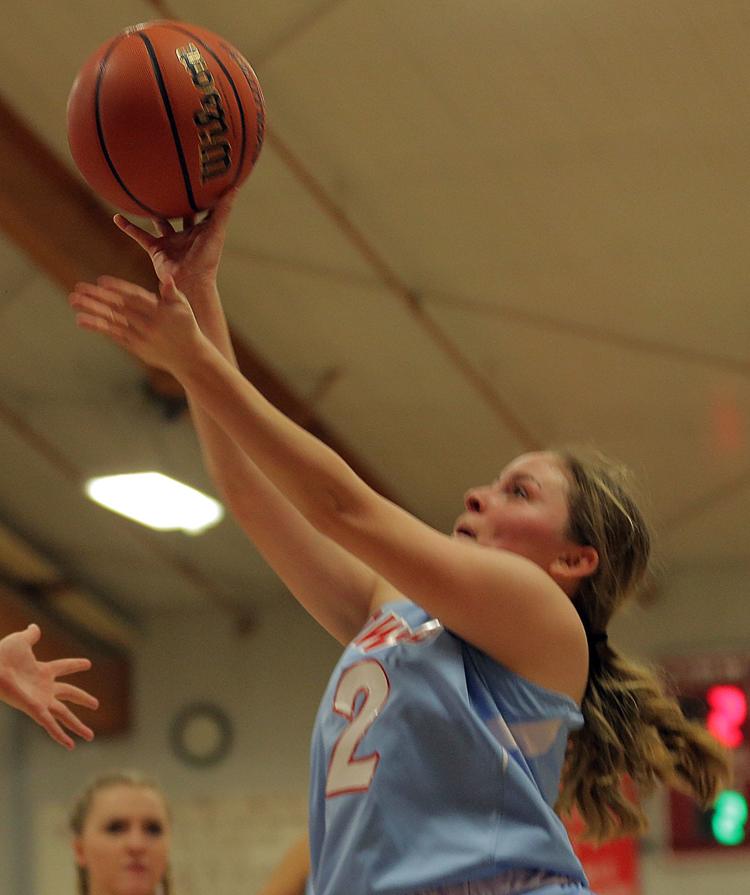 Owyhee at Carlin Girls Basketball (46).jpg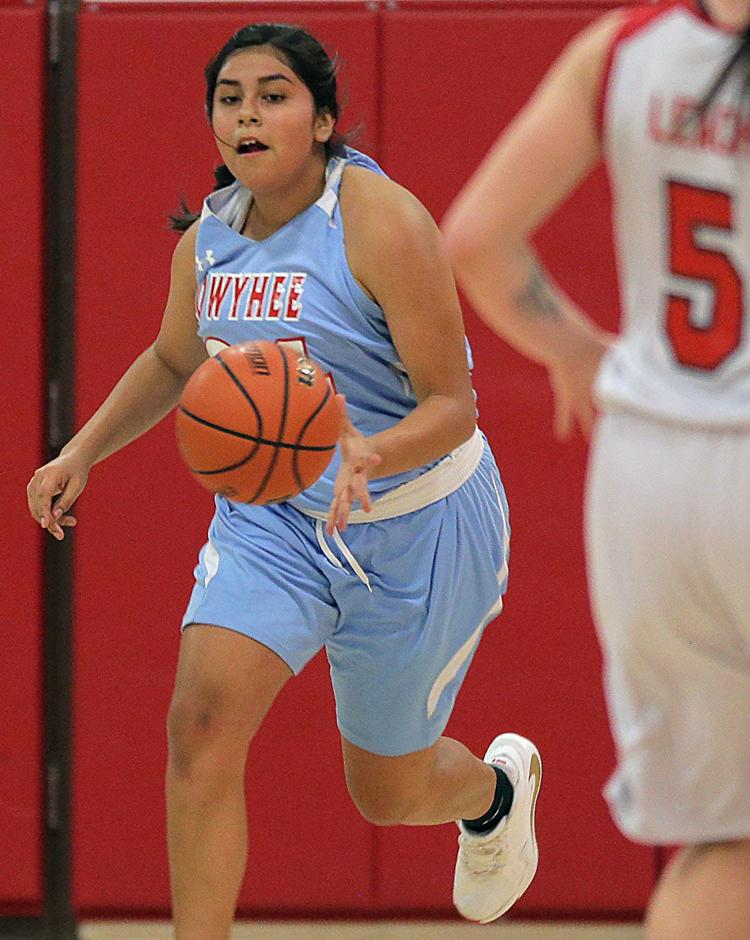 Owyhee at Carlin Girls Basketball (47).jpg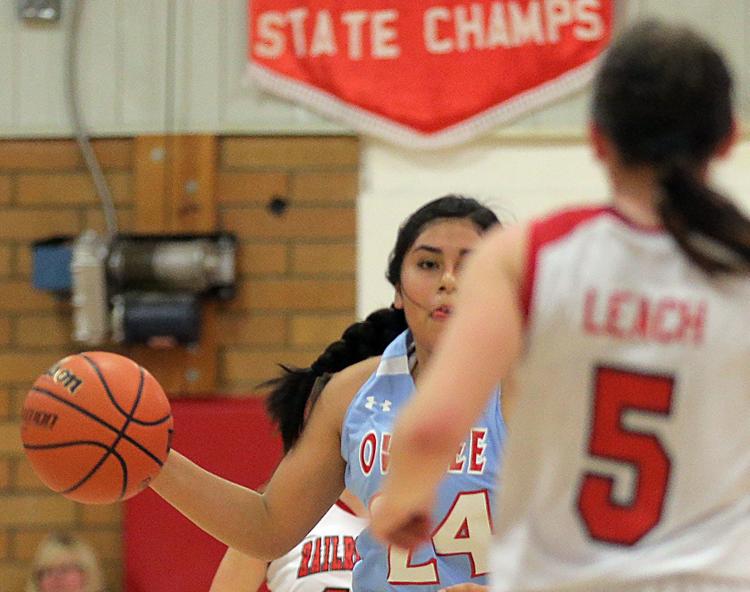 Owyhee at Carlin Girls Basketball (48).jpg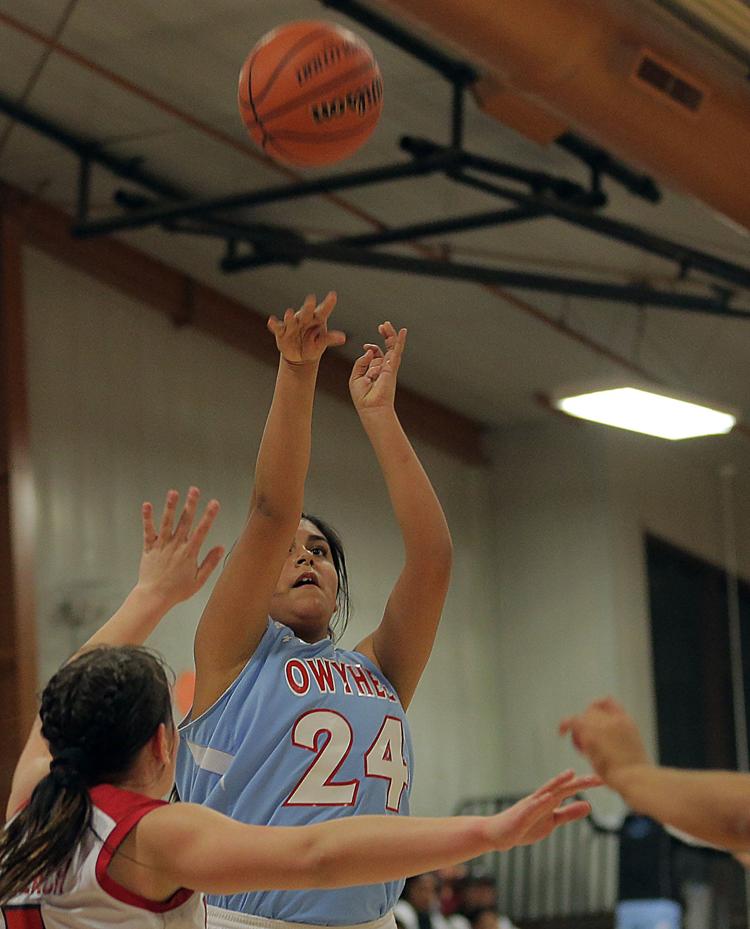 Owyhee at Carlin Girls Basketball (49).jpg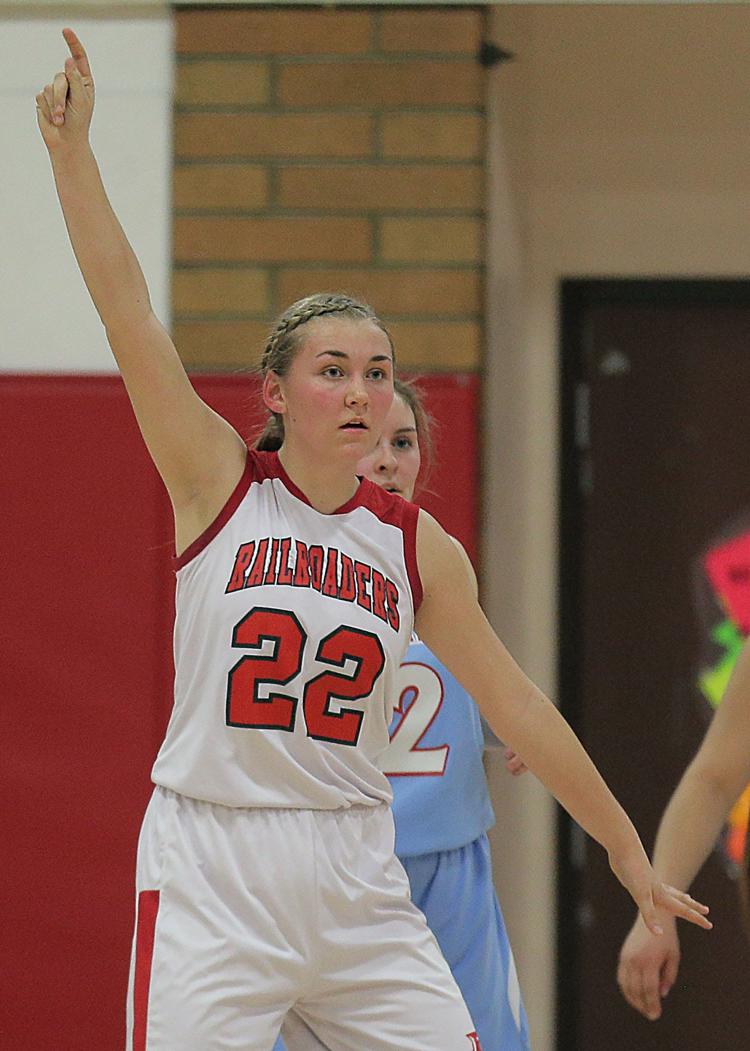 Owyhee at Carlin Girls Basketball (50).jpg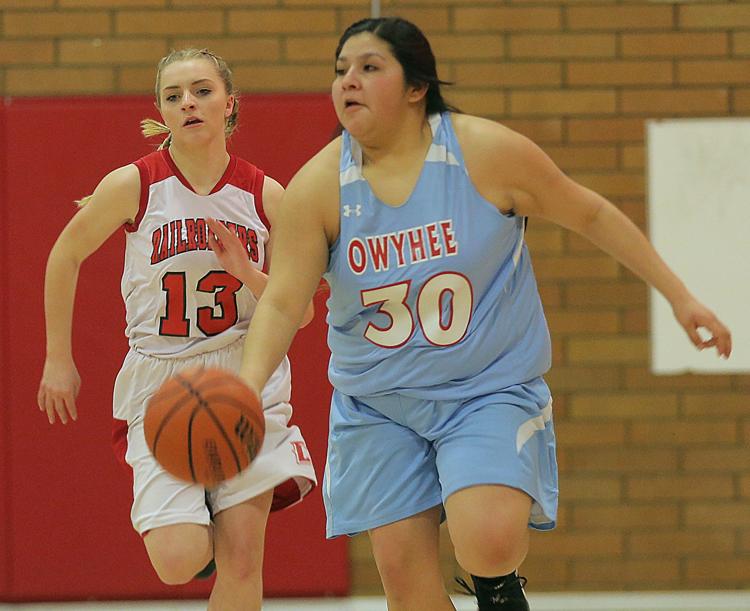 Owyhee at Carlin Girls Basketball (51).jpg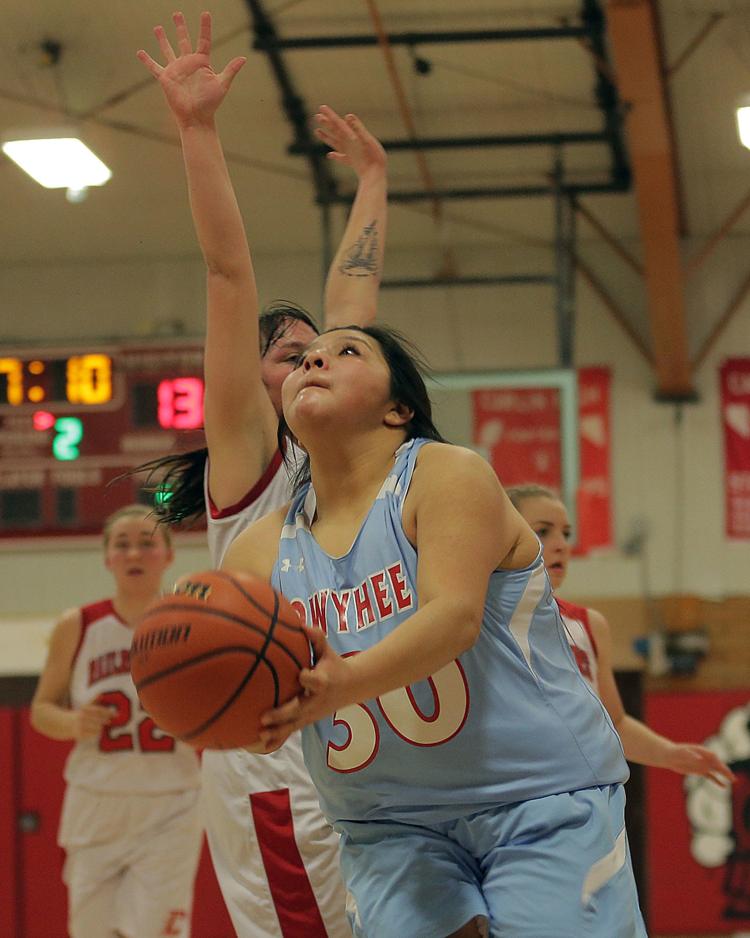 Owyhee at Carlin Girls Basketball (52).jpg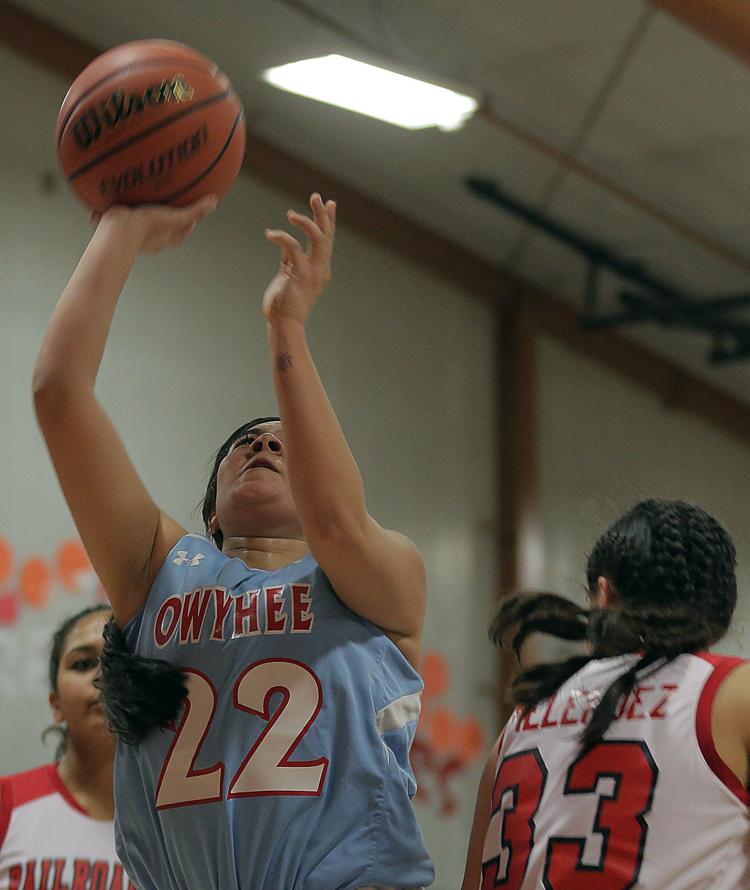 Owyhee at Carlin Girls Basketball (53).jpg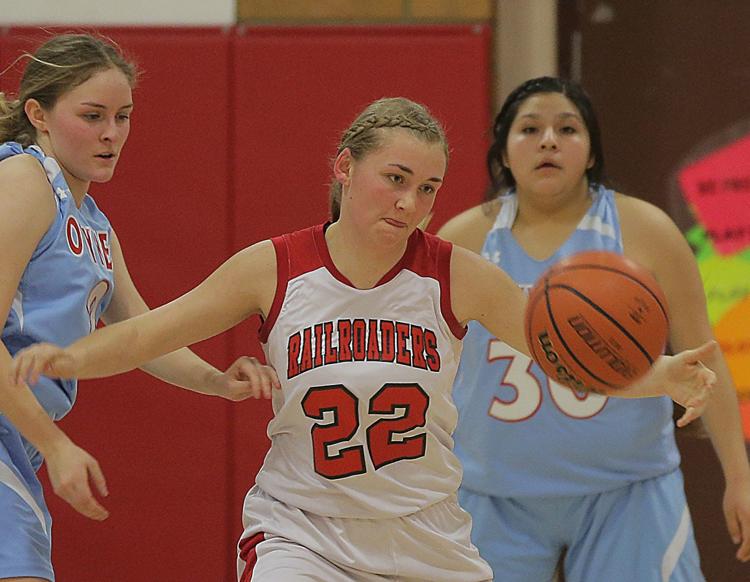 Owyhee at Carlin Girls Basketball (54).jpg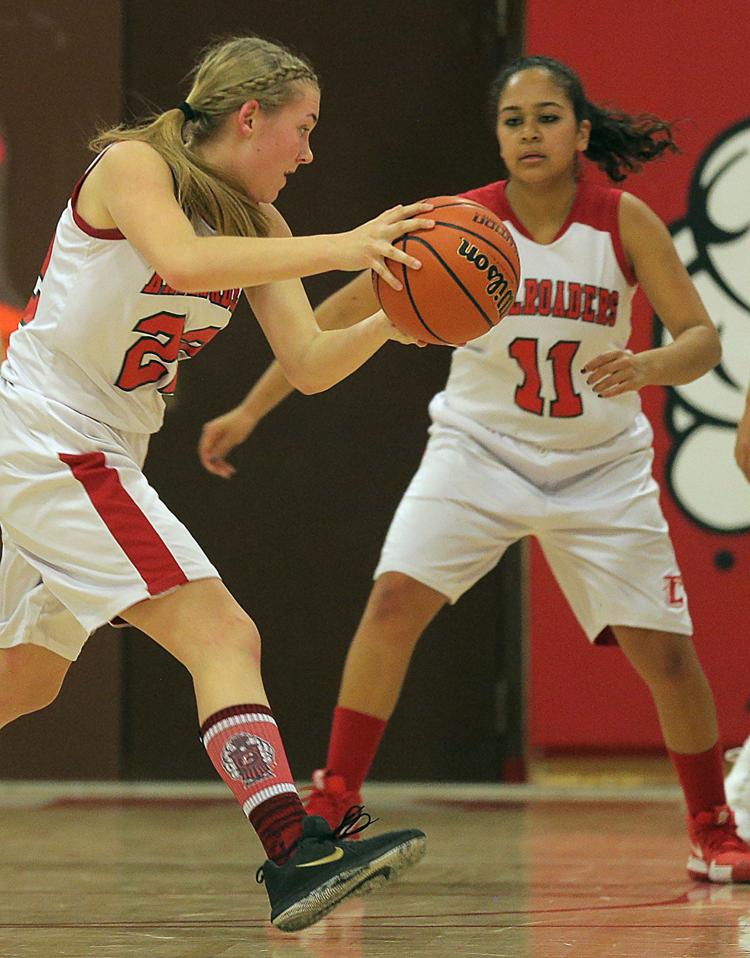 Owyhee at Carlin Girls Basketball (55).jpg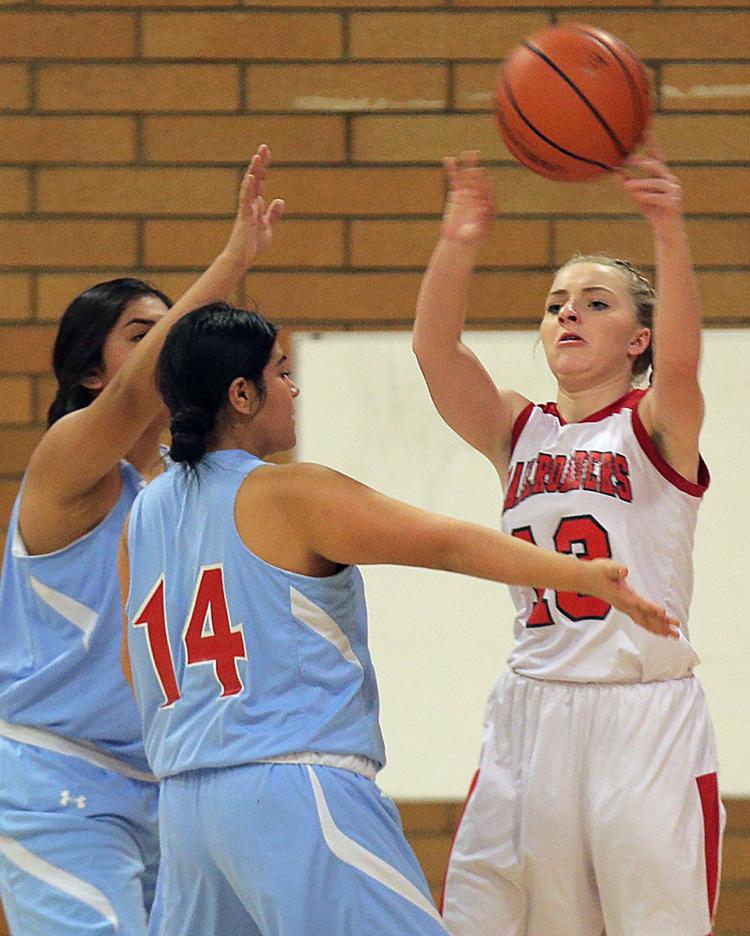 Owyhee at Carlin Girls Basketball (56).jpg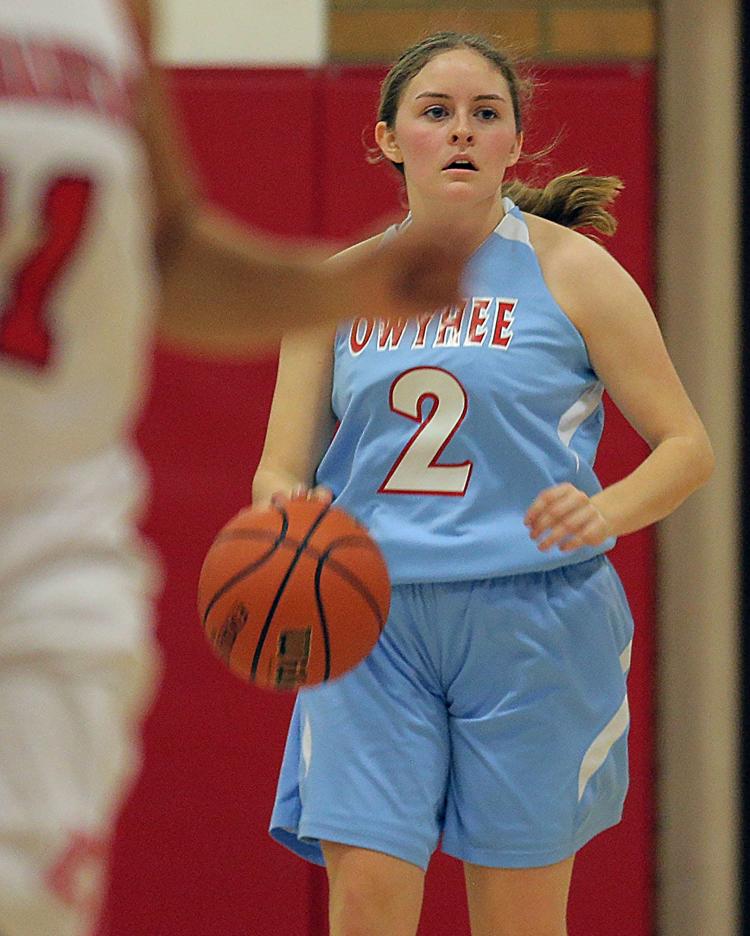 Owyhee at Carlin Girls Basketball (57).jpg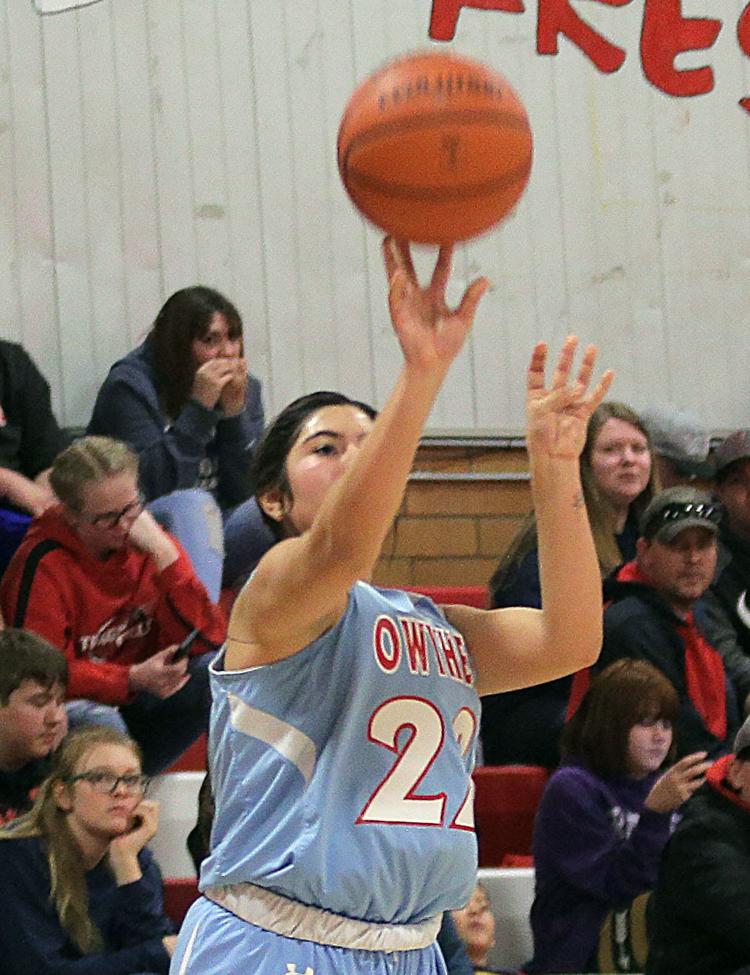 Owyhee at Carlin Girls Basketball (58).jpg
Owyhee at Carlin Girls Basketball (59).jpg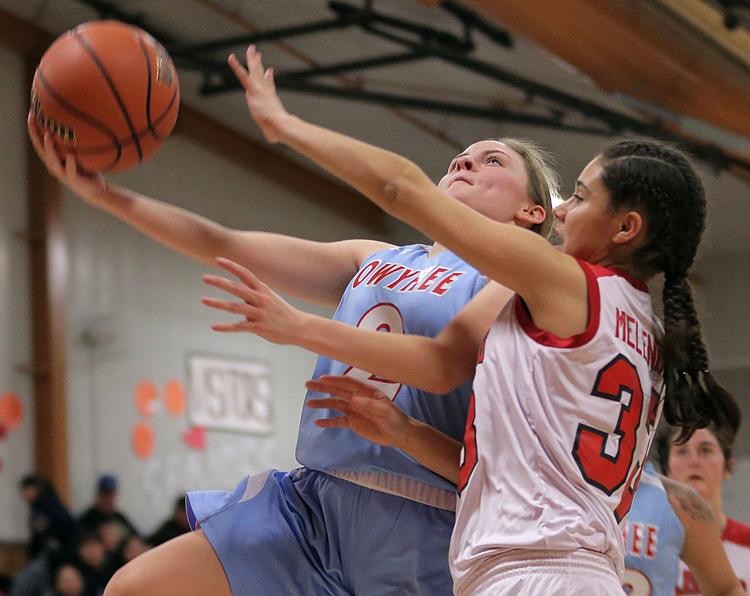 Owyhee at Carlin Girls Basketball (60).jpg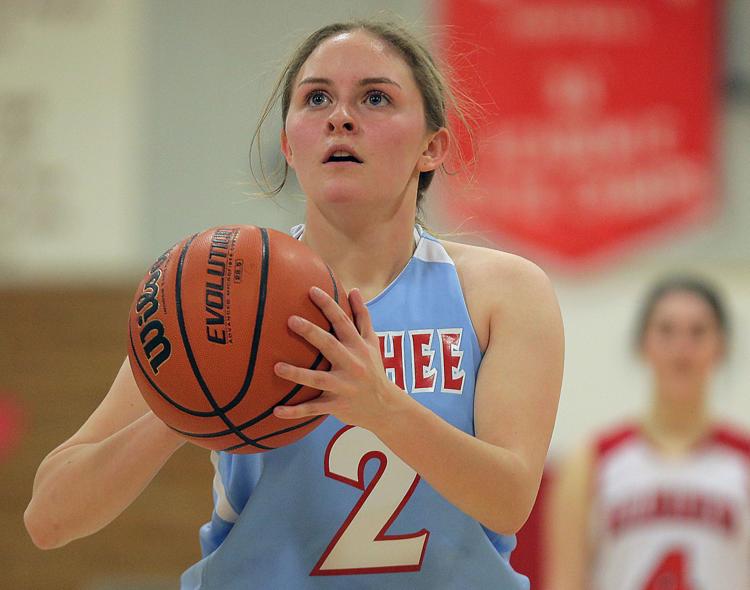 Owyhee at Carlin Girls Basketball (61).jpg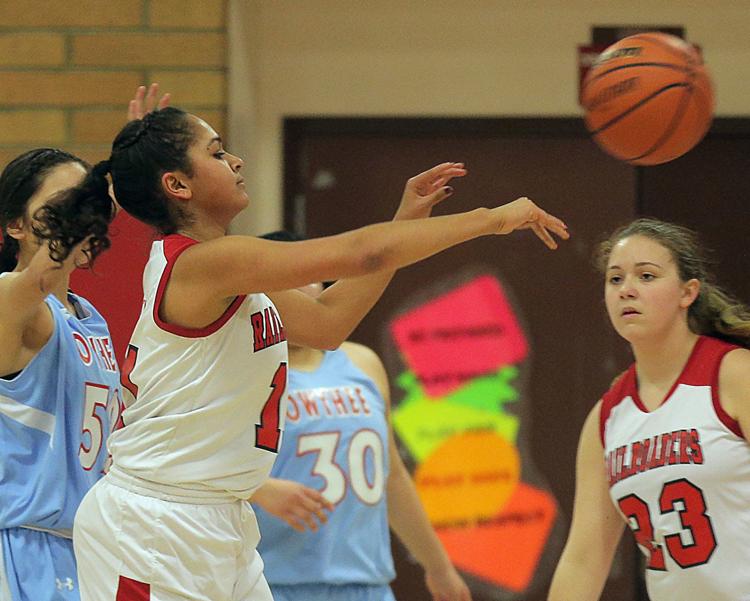 Owyhee at Carlin Girls Basketball (62).jpg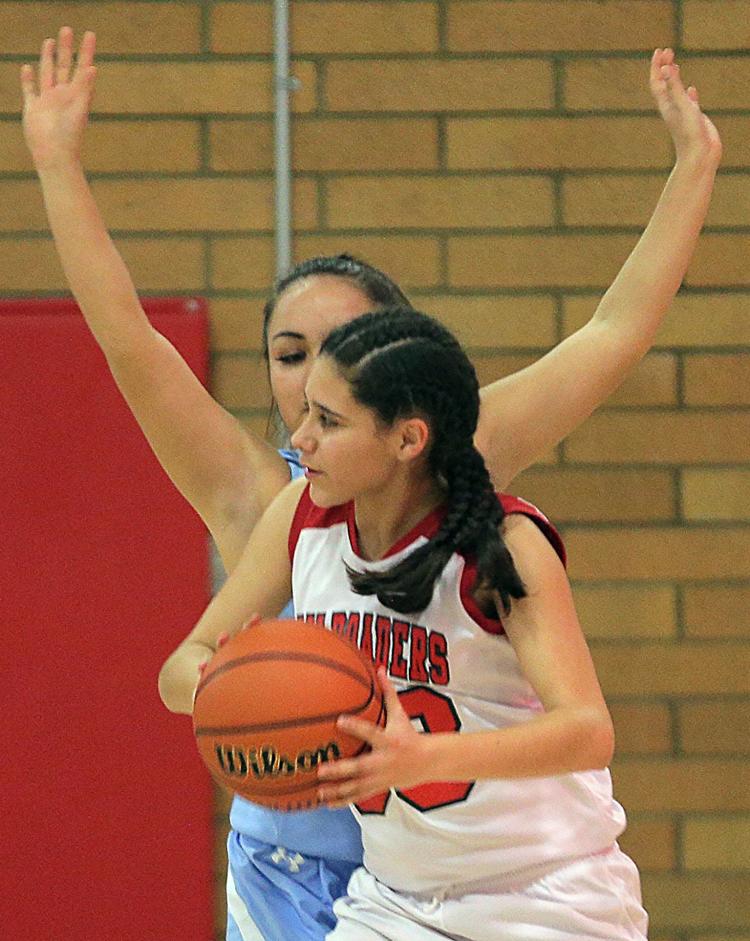 Owyhee at Carlin Girls Basketball (63).jpg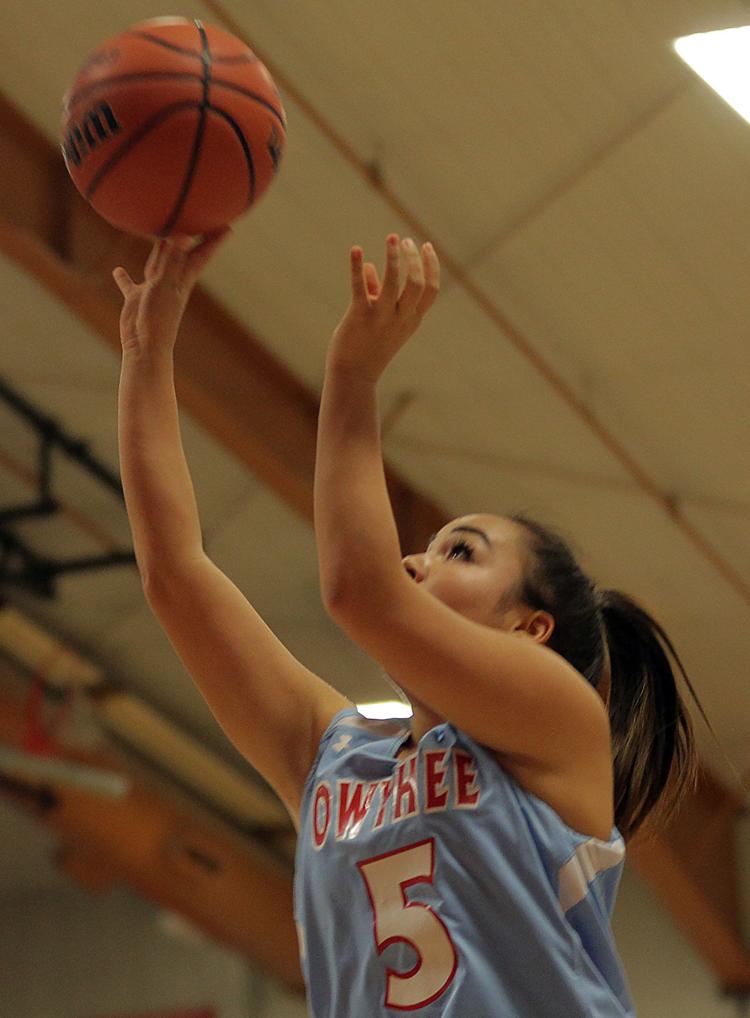 Owyhee at Carlin Girls Basketball (64).jpg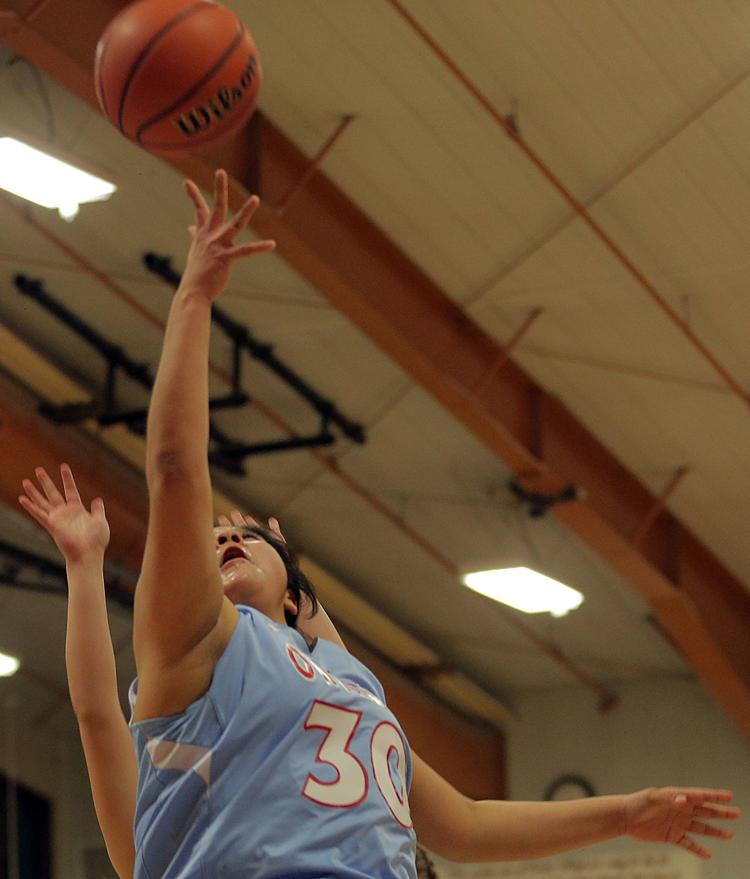 Owyhee at Carlin Girls Basketball (65).jpg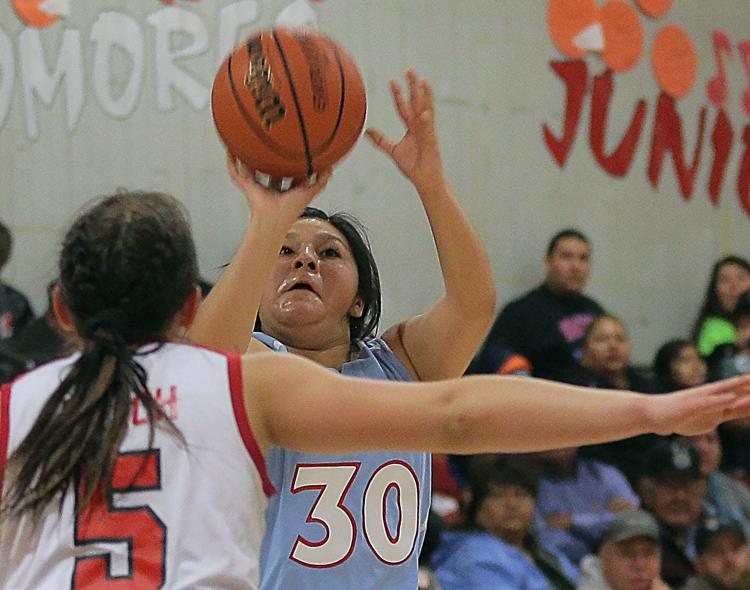 Owyhee at Carlin Girls Basketball (66).jpg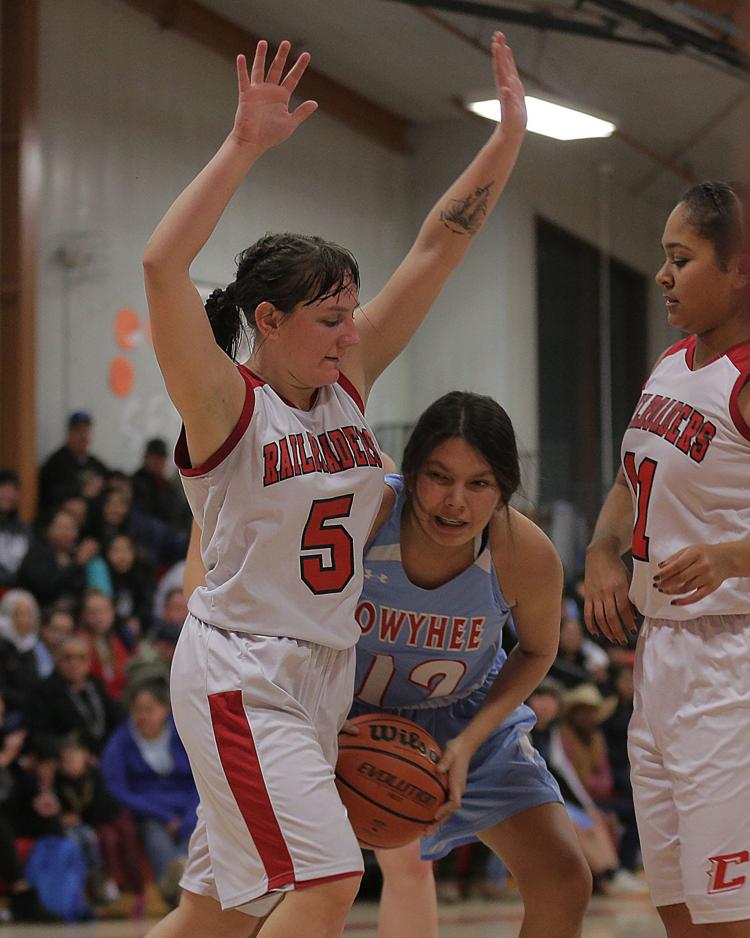 Owyhee at Carlin Girls Basketball (67).jpg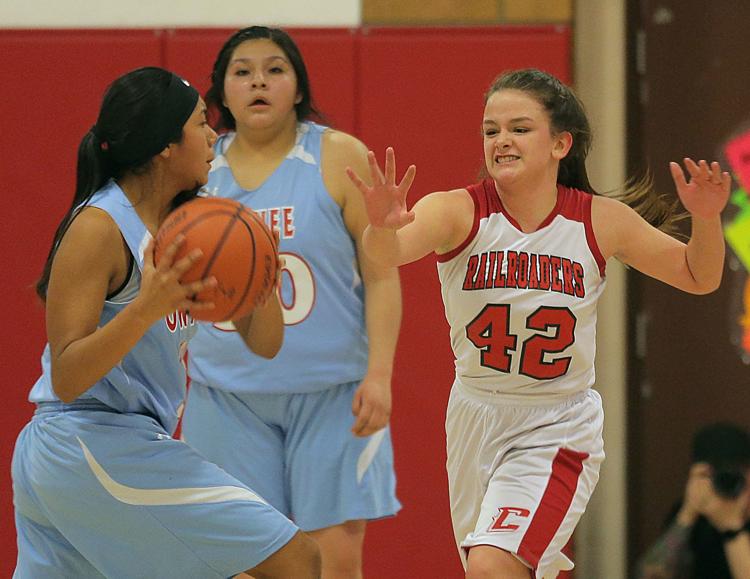 Owyhee at Carlin Girls Basketball (68).jpg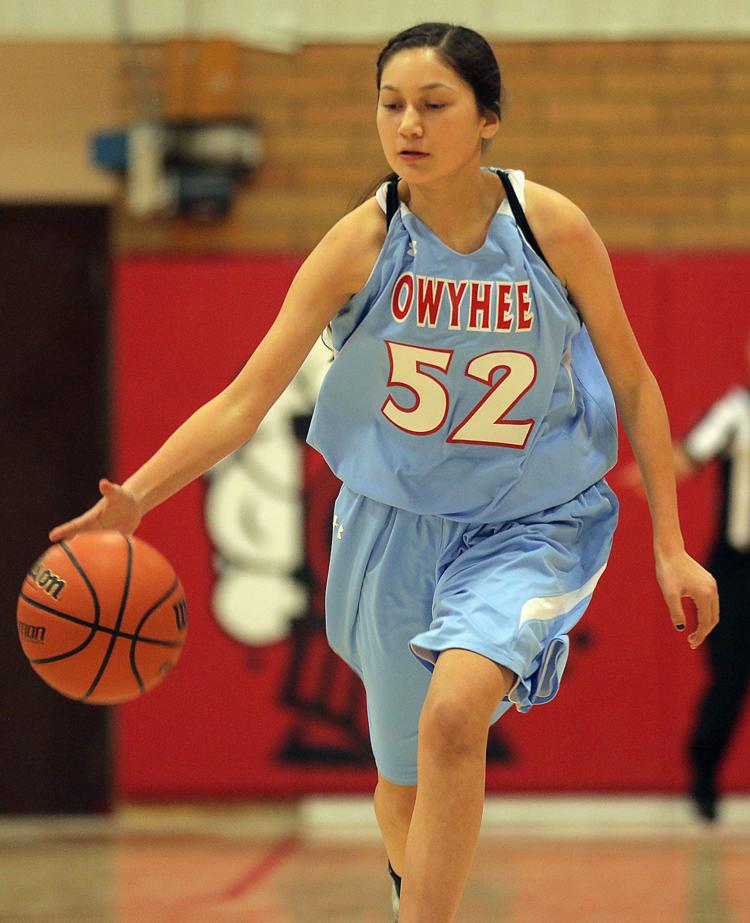 Owyhee at Carlin Girls Basketball (69).jpg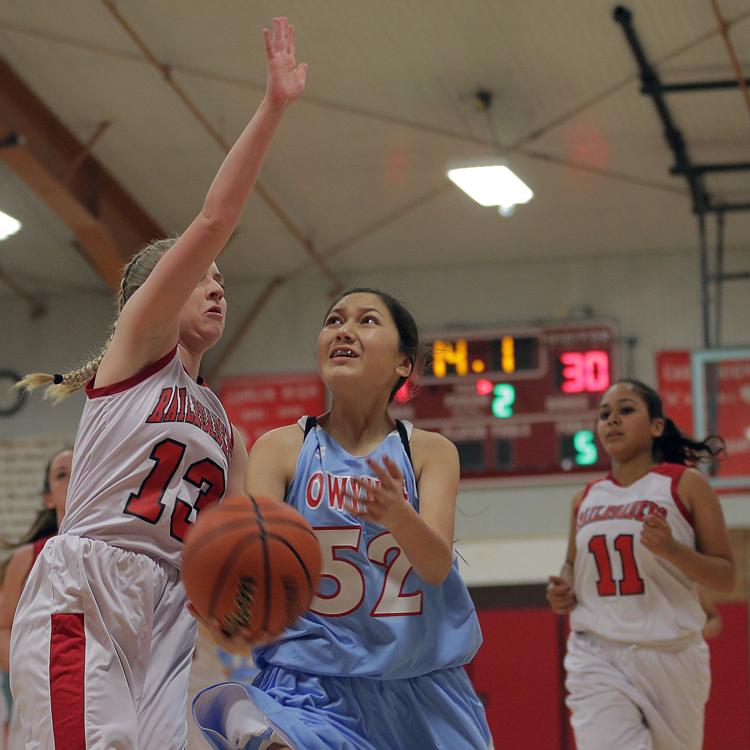 Owyhee at Carlin Girls Basketball (70).jpg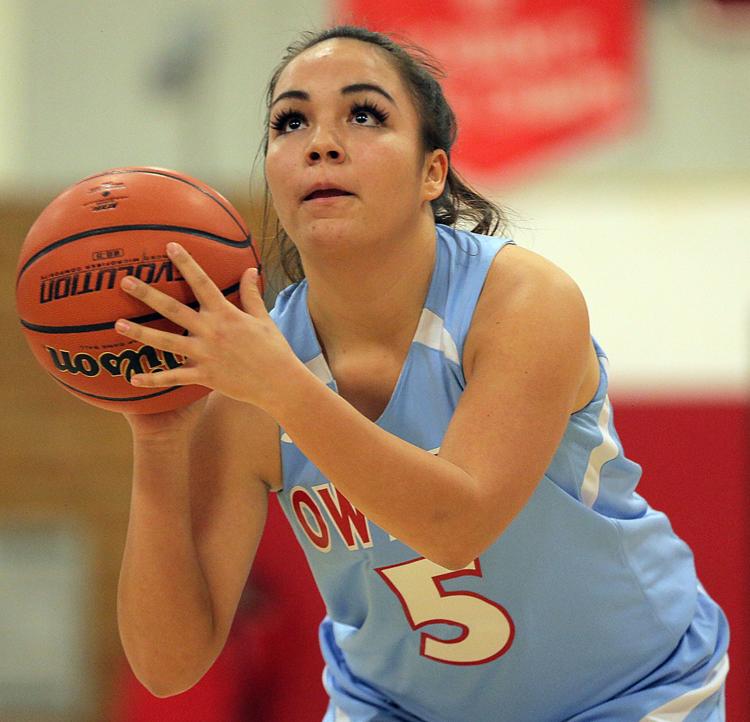 Owyhee at Carlin Girls Basketball (71).jpg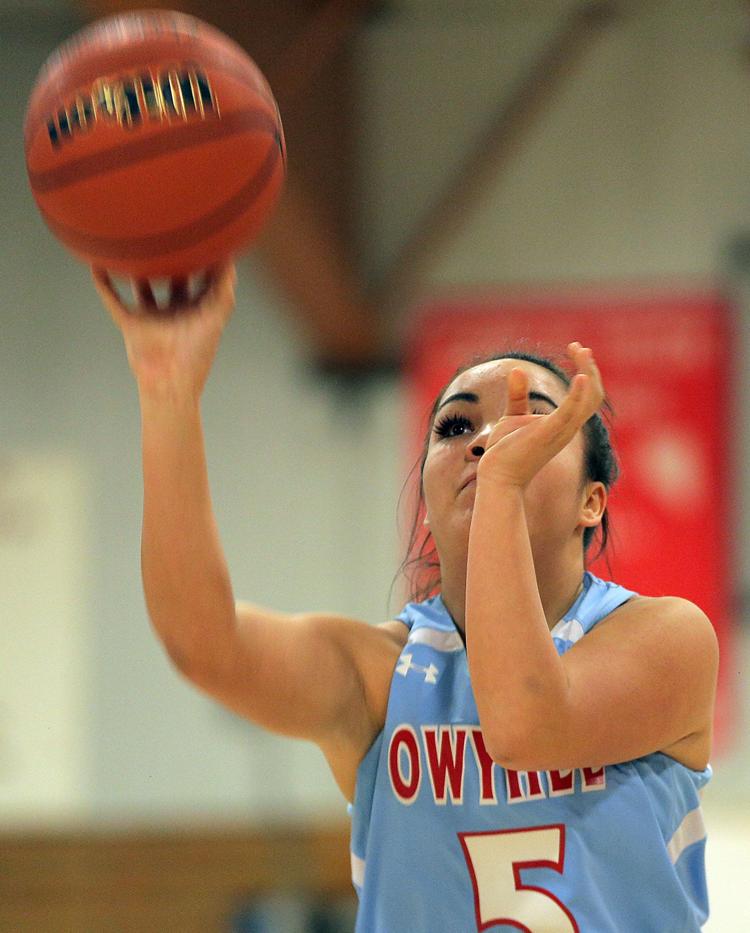 Owyhee at Carlin Girls Basketball (72).jpg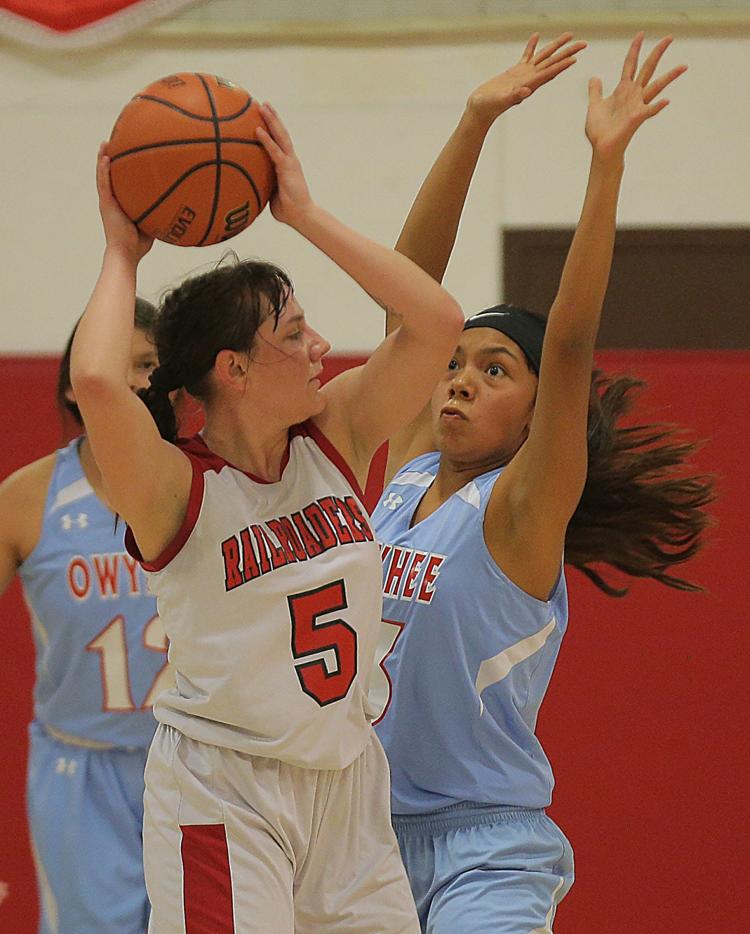 Owyhee at Carlin Girls Basketball (73).jpg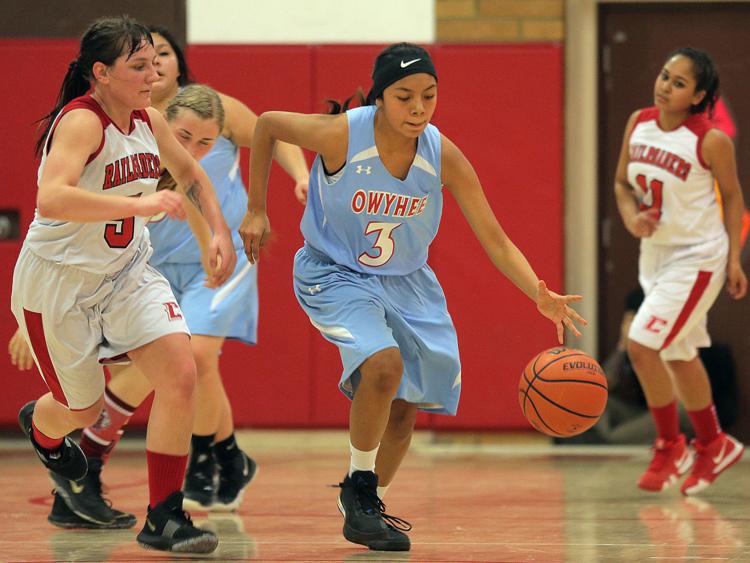 Owyhee at Carlin Girls Basketball (74).jpg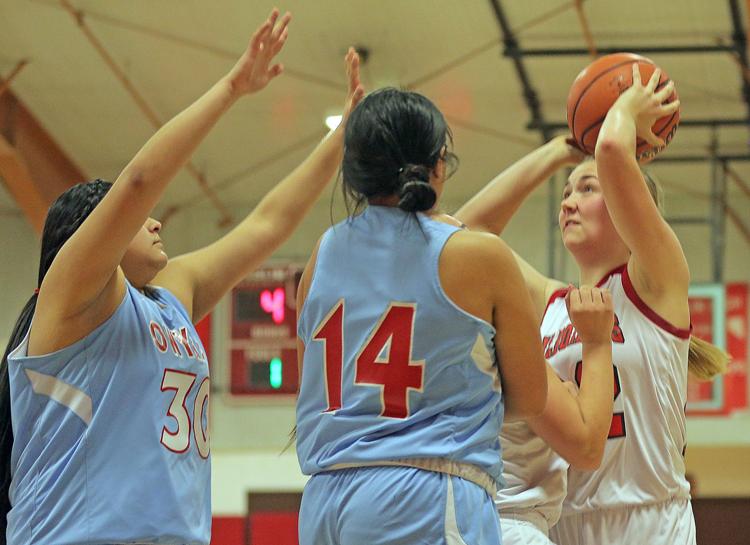 Owyhee at Carlin Girls Basketball (75).jpg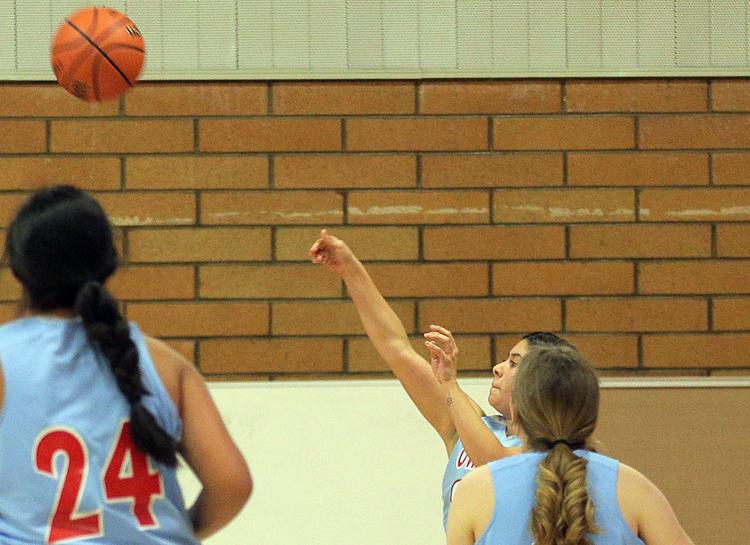 Owyhee at Carlin Girls Basketball (76).jpg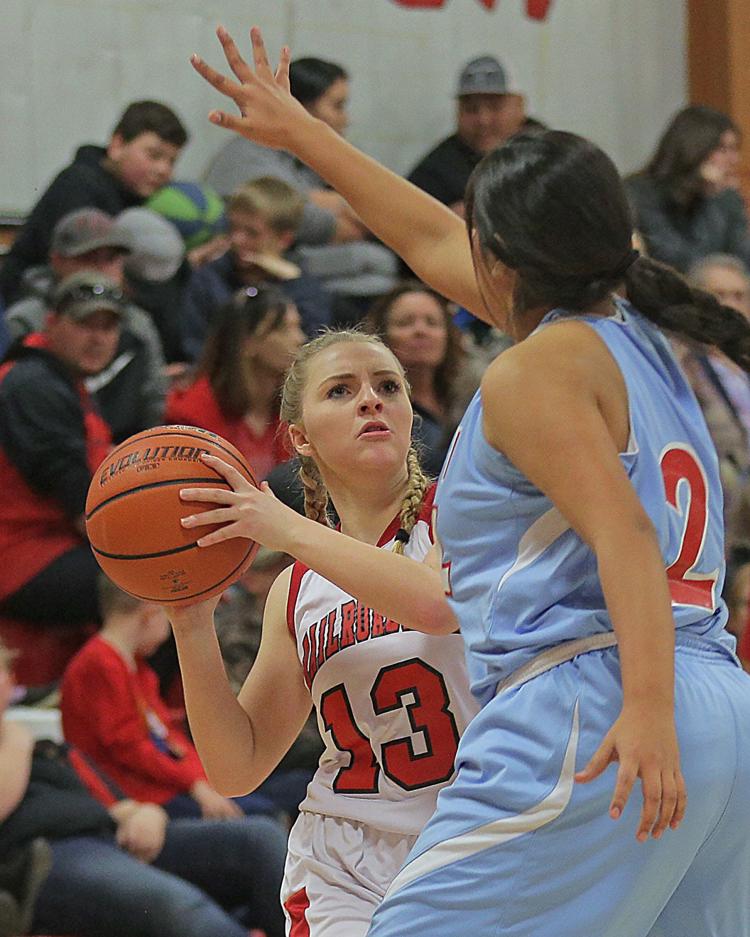 Owyhee at Carlin Girls Basketball (77).jpg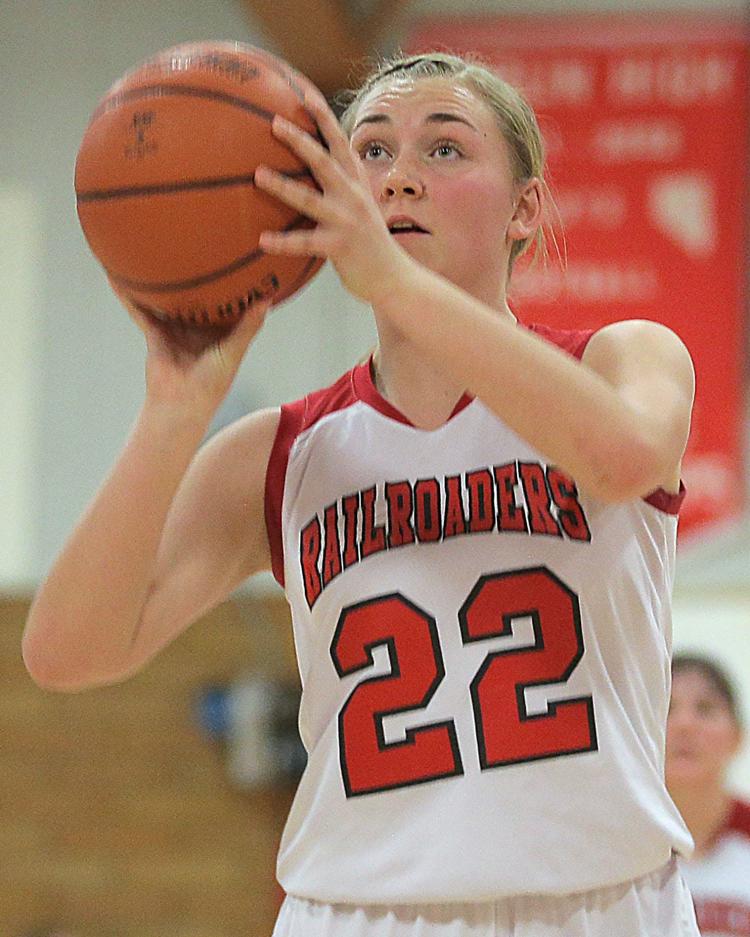 Owyhee at Carlin Girls Basketball (78).jpg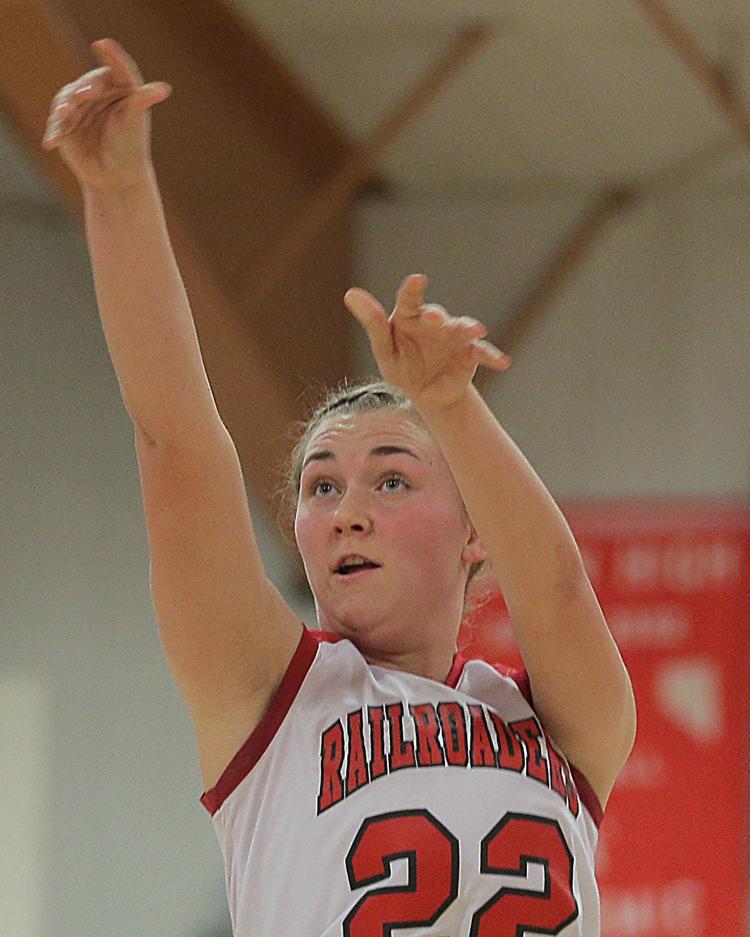 Owyhee at Carlin Girls Basketball (79).jpg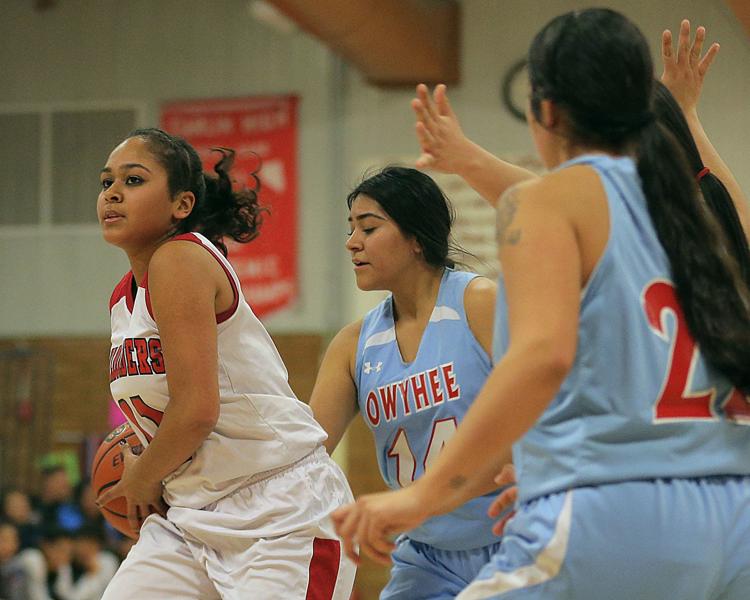 Owyhee at Carlin Girls Basketball (80).jpg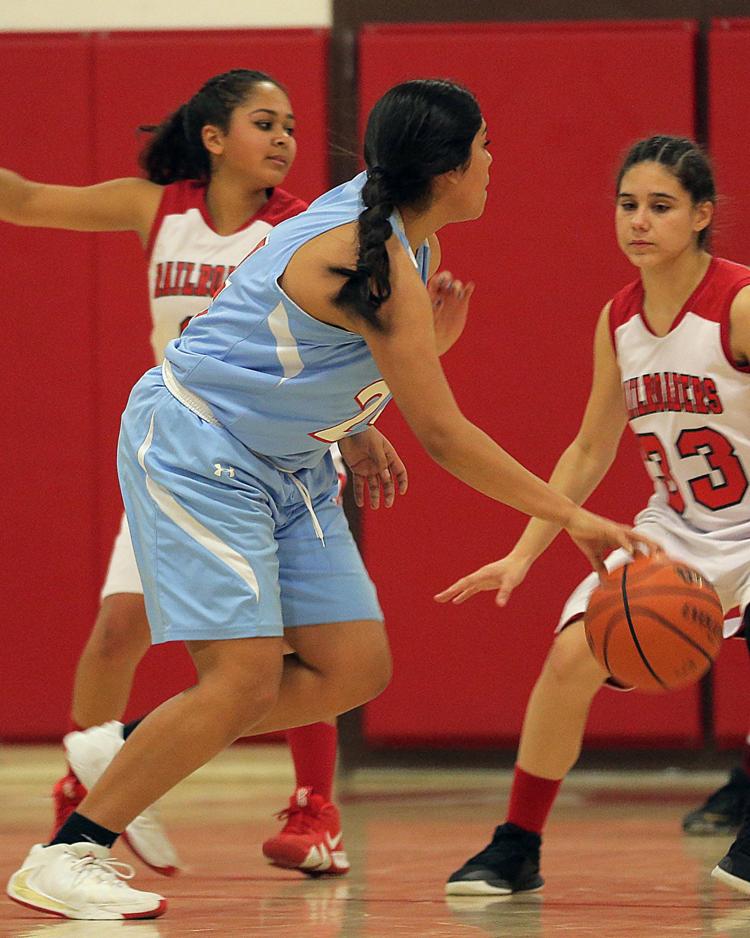 Owyhee at Carlin Girls Basketball (81).jpg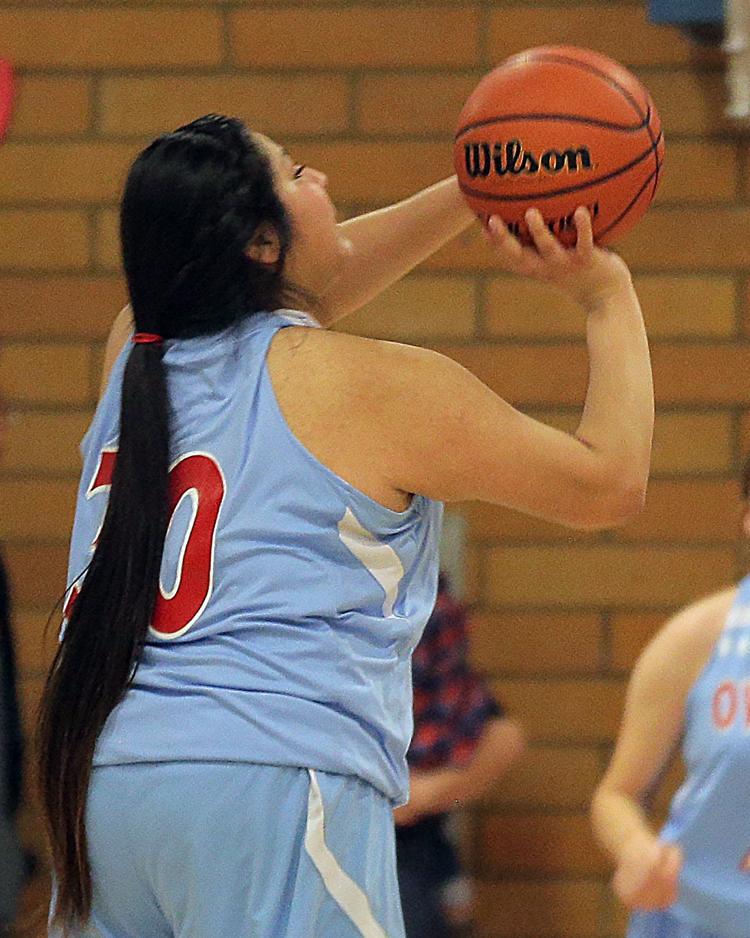 Owyhee at Carlin Girls Basketball (82).jpg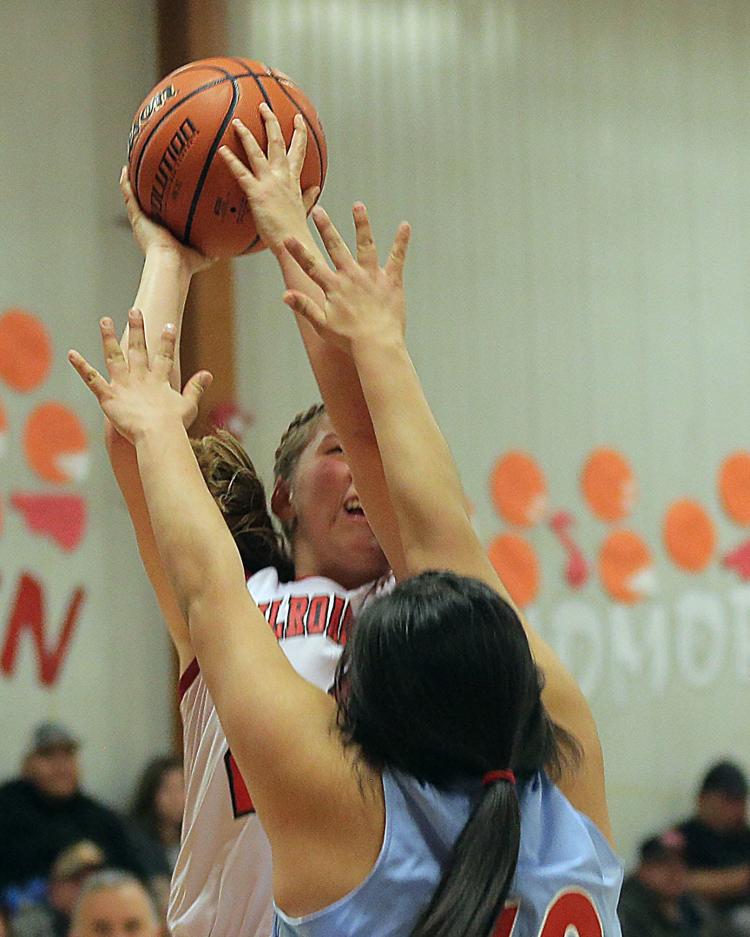 Owyhee at Carlin Girls Basketball (83).jpg
Owyhee at Carlin Girls Basketball (84).jpg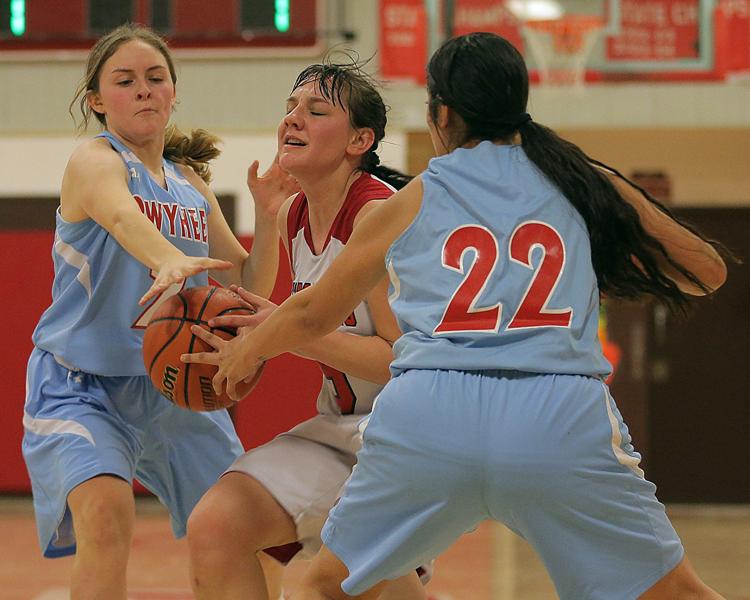 Owyhee at Carlin Girls Basketball (85).jpg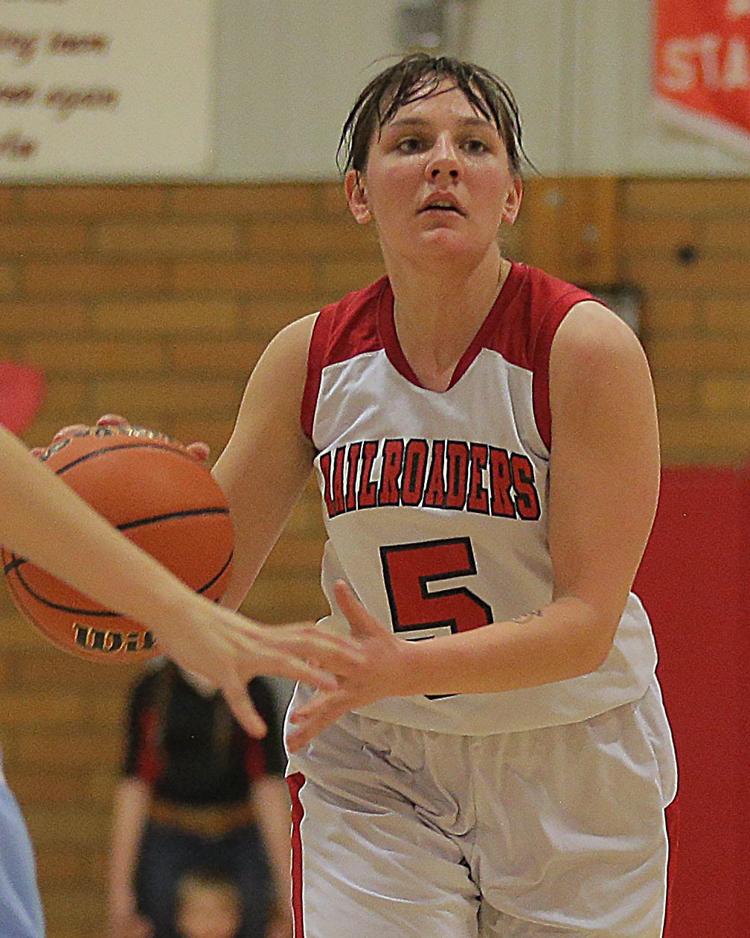 Owyhee at Carlin Girls Basketball (86).jpg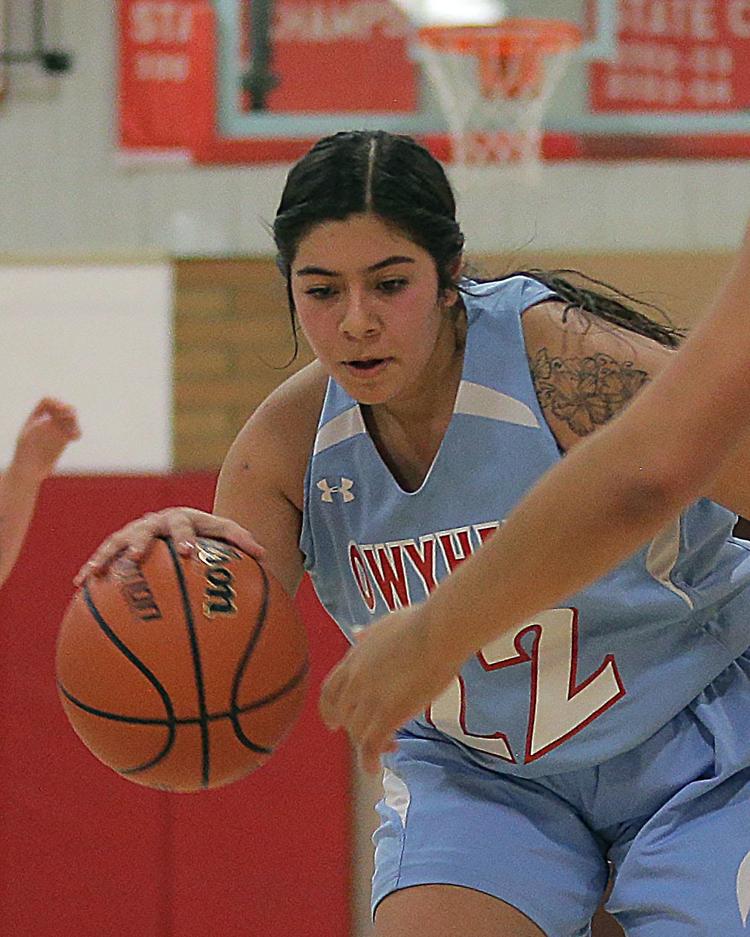 Owyhee at Carlin Girls Basketball (87).jpg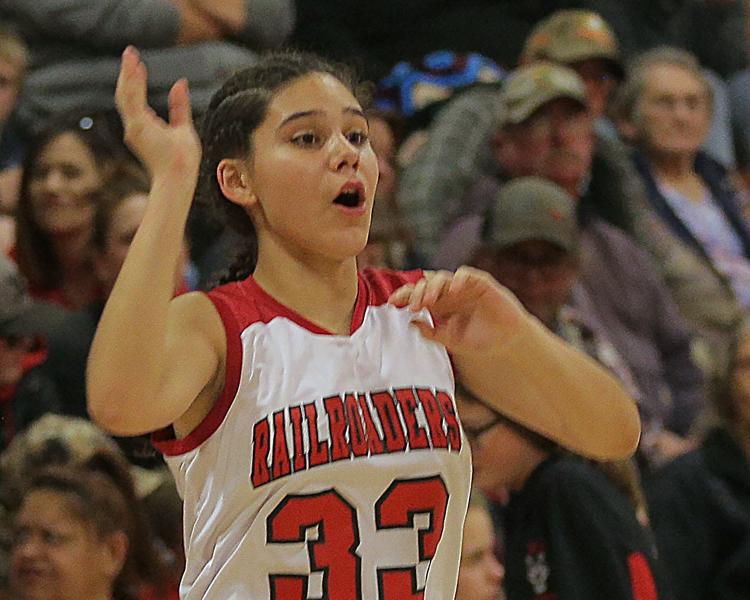 Owyhee at Carlin Girls Basketball (88).jpg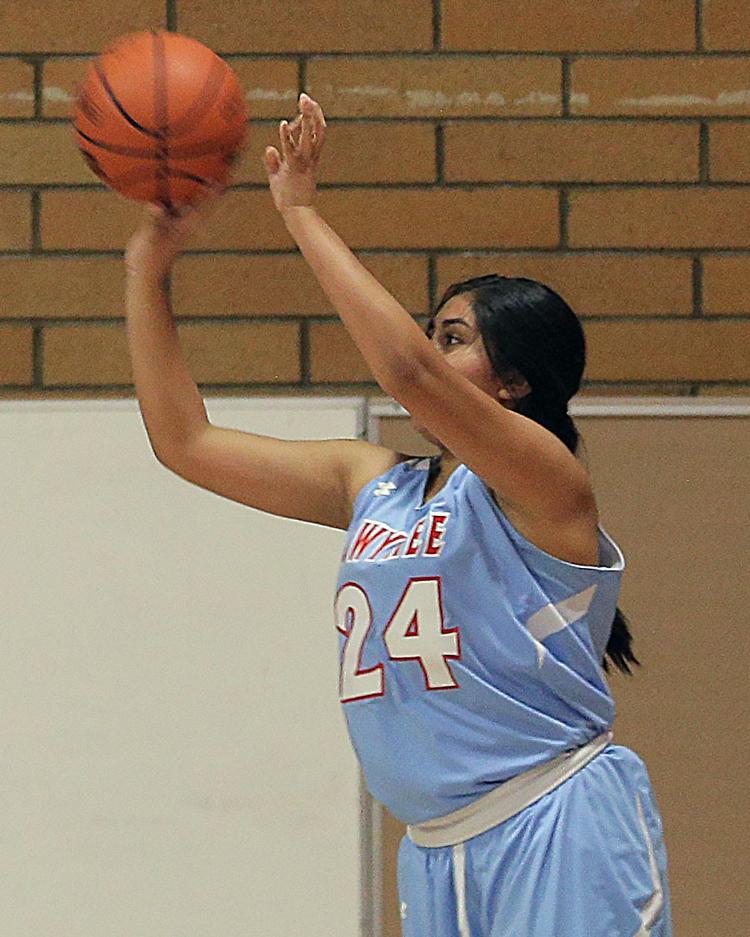 Owyhee at Carlin Girls Basketball (89).jpg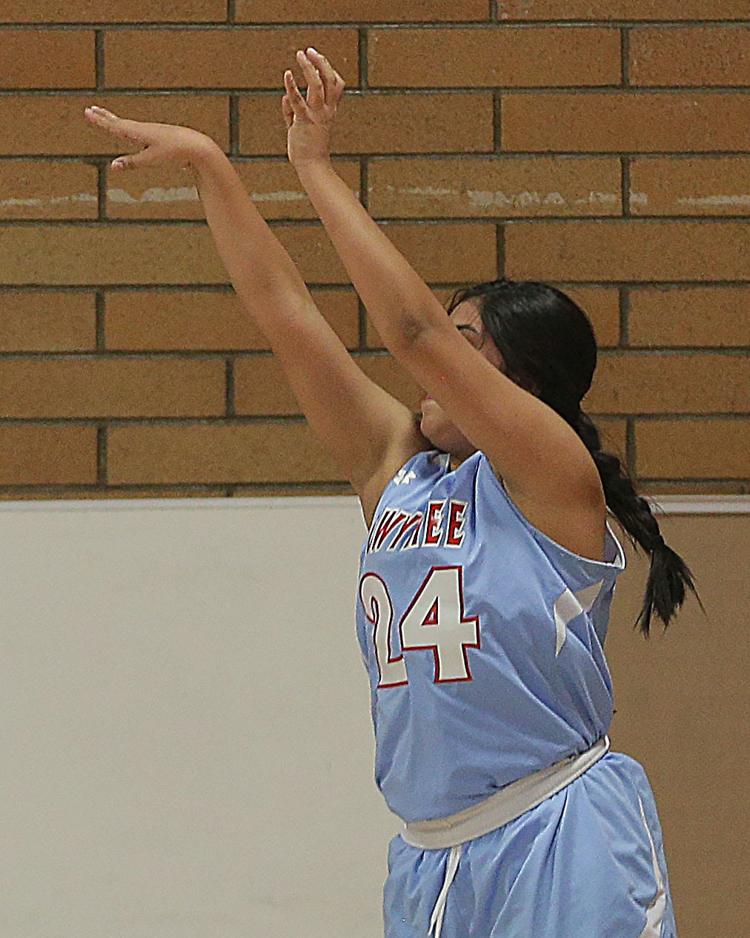 Owyhee at Carlin Girls Basketball (90).jpg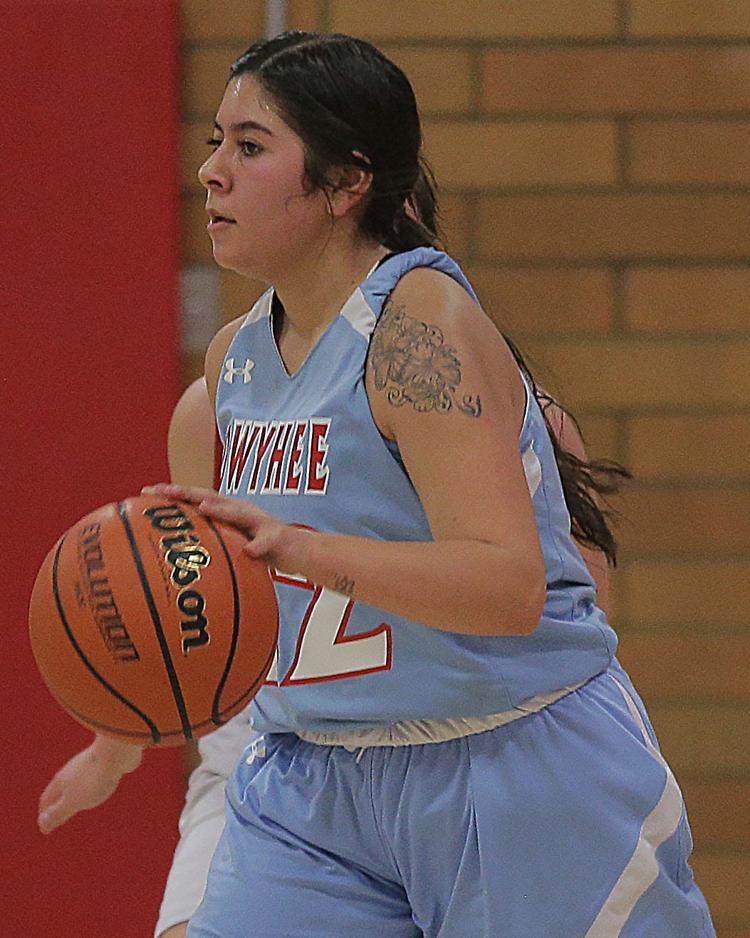 Owyhee at Carlin Girls Basketball (91).jpg
Owyhee at Carlin Girls Basketball (92).jpg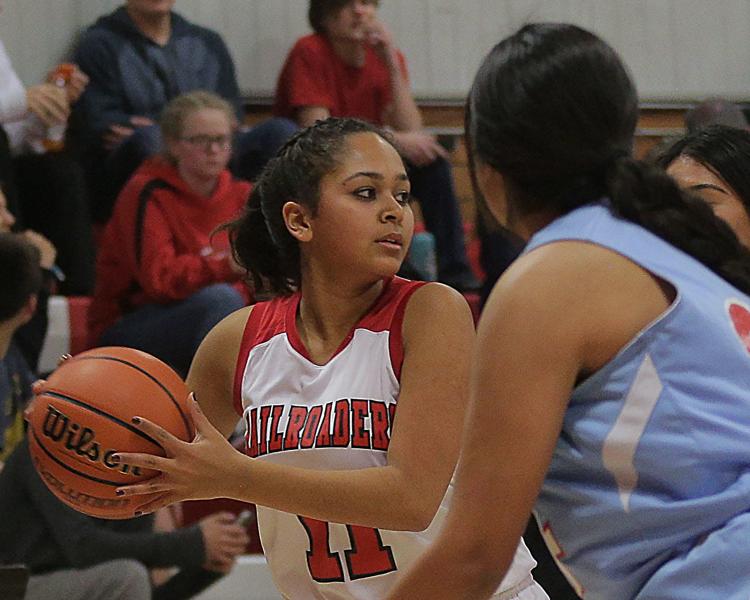 Owyhee at Carlin Girls Basketball (93).jpg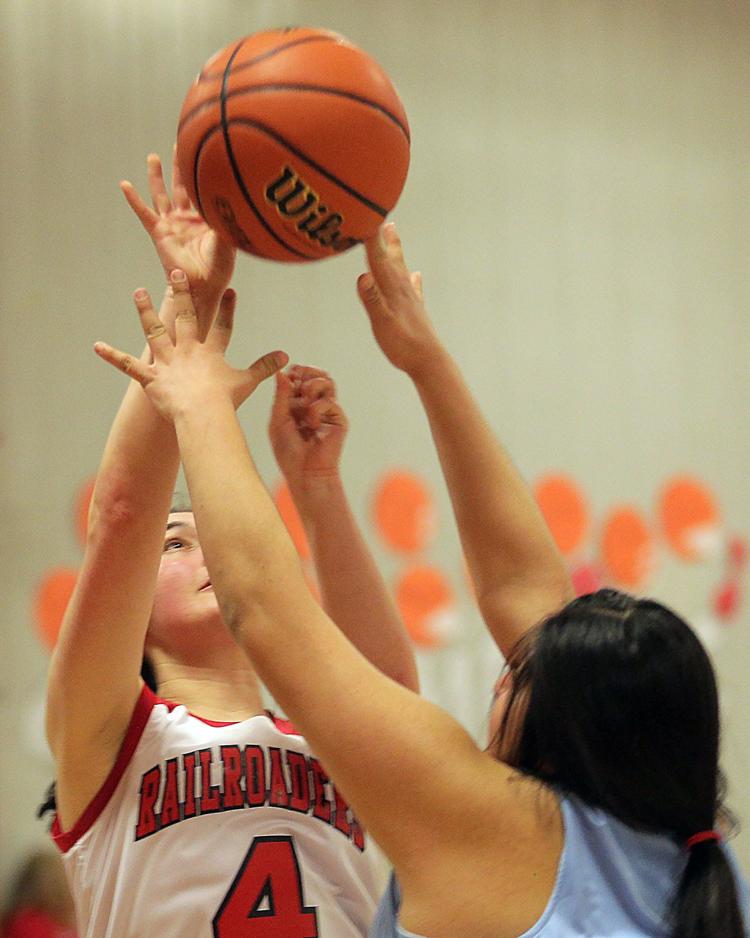 Owyhee at Carlin Girls Basketball (94).jpg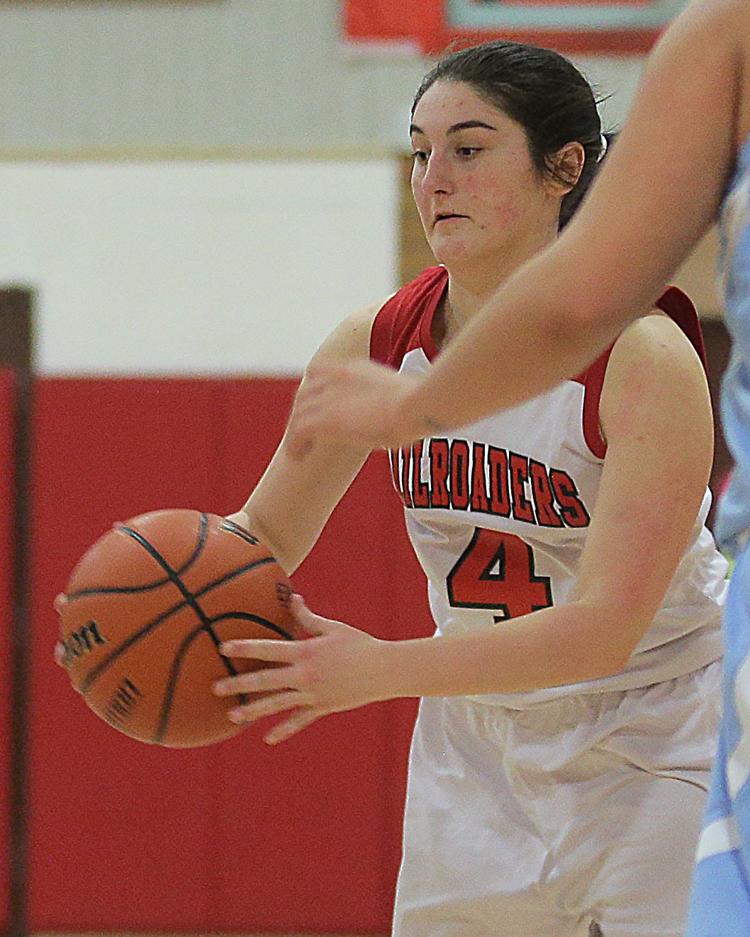 Owyhee at Carlin Girls Basketball (95).jpg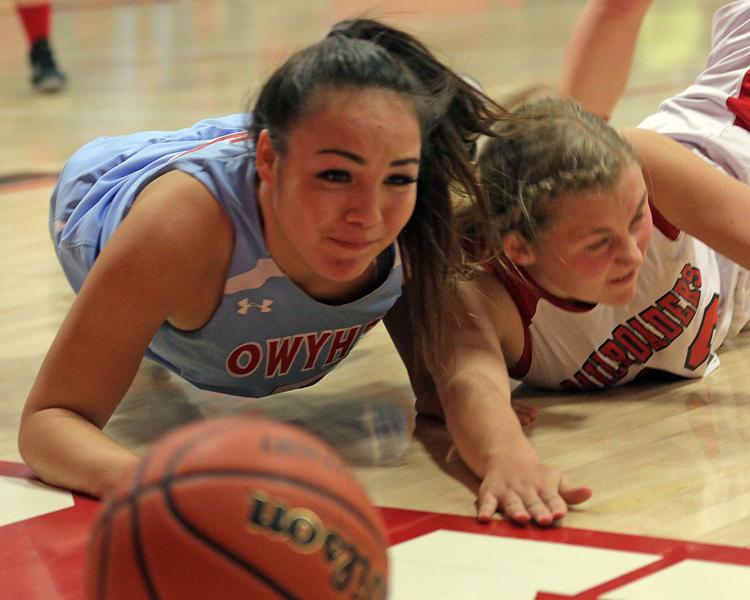 Owyhee at Carlin Girls Basketball (96).jpg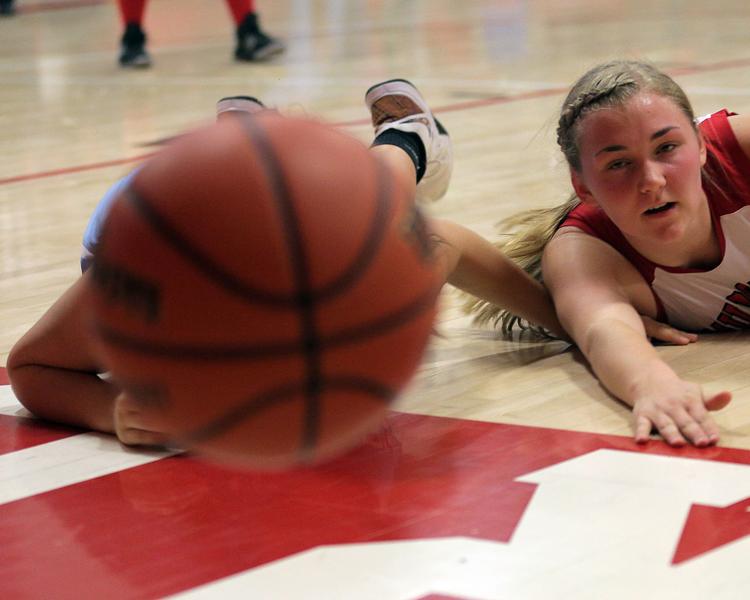 Owyhee at Carlin Girls Basketball (97).jpg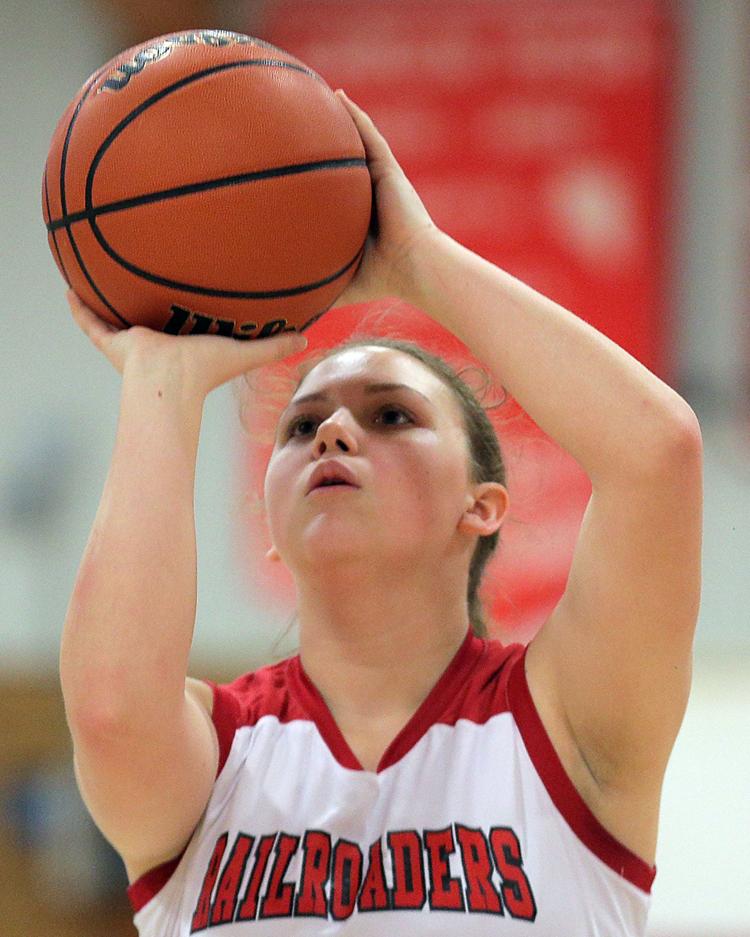 Owyhee at Carlin Girls Basketball (98).jpg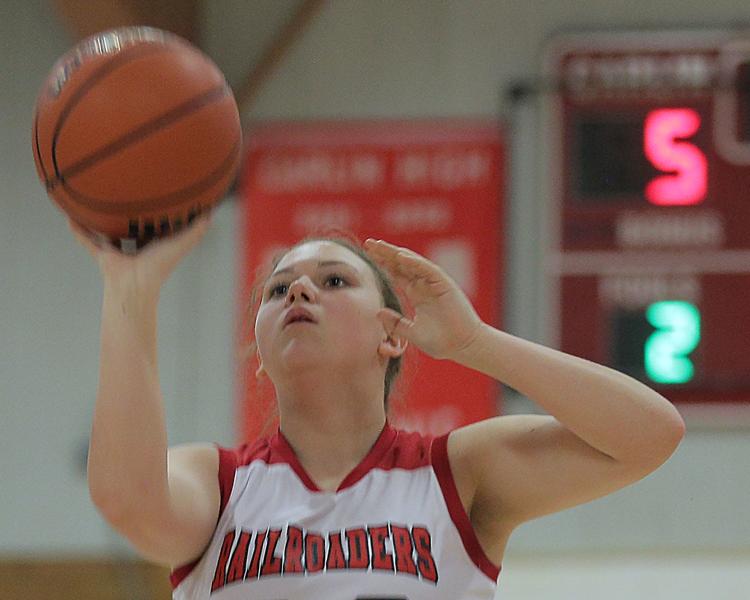 Owyhee at Carlin Girls Basketball (99).jpg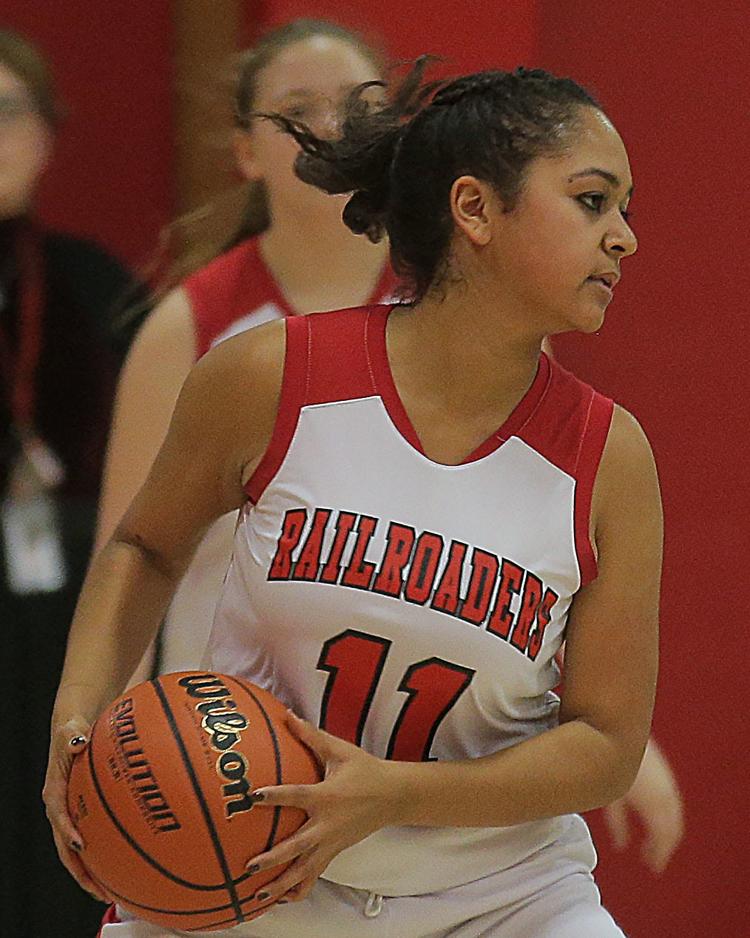 Owyhee at Carlin Girls Basketball (100).jpg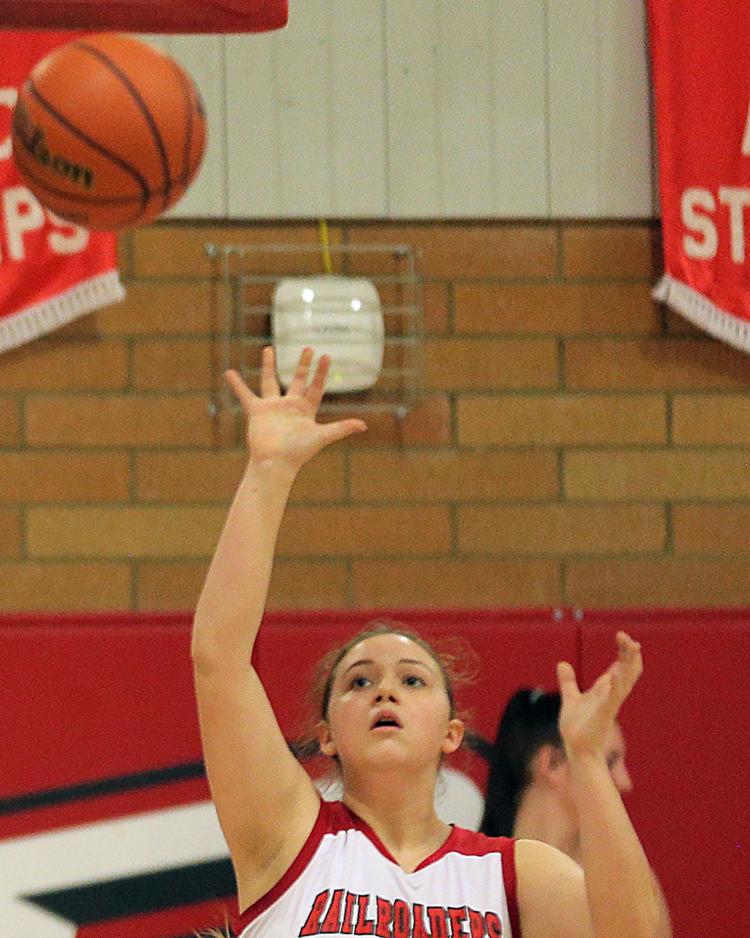 Owyhee at Carlin Girls Basketball (101).jpg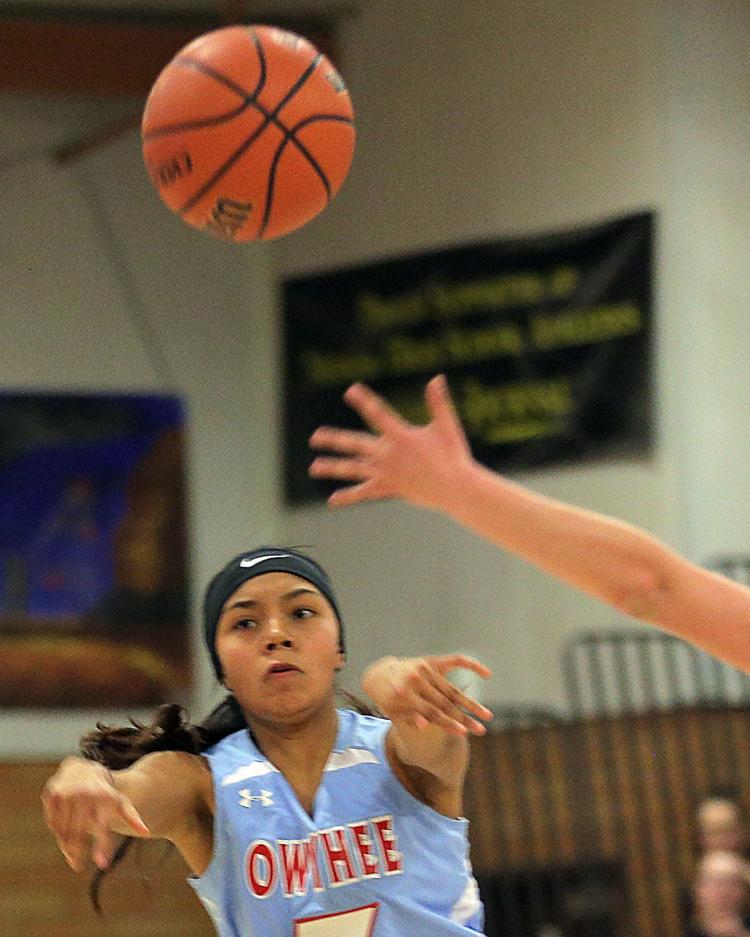 Owyhee at Carlin Girls Basketball (102).jpg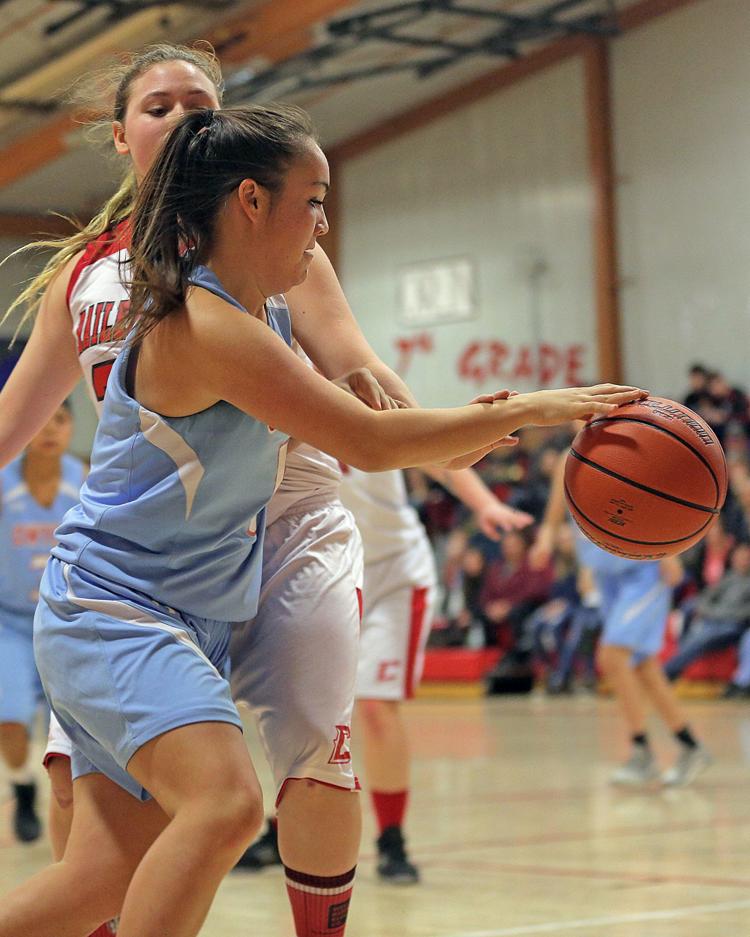 Owyhee at Carlin Girls Basketball (103).jpg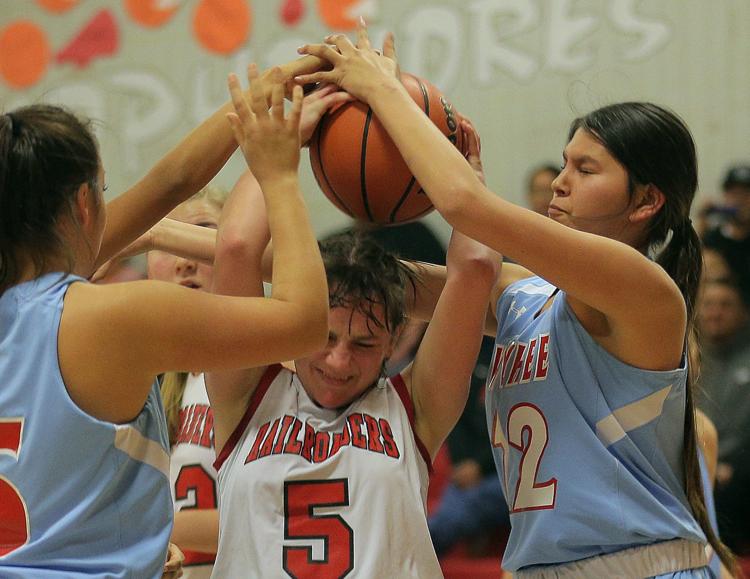 Owyhee at Carlin Girls Basketball (104).jpg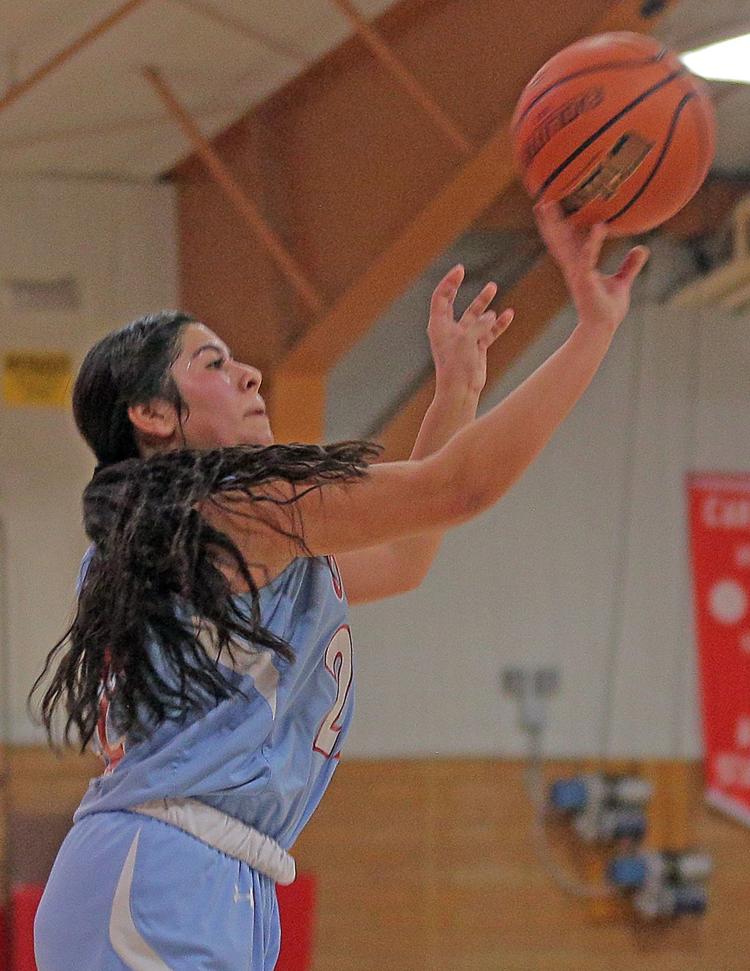 Owyhee at Carlin Girls Basketball (105).jpg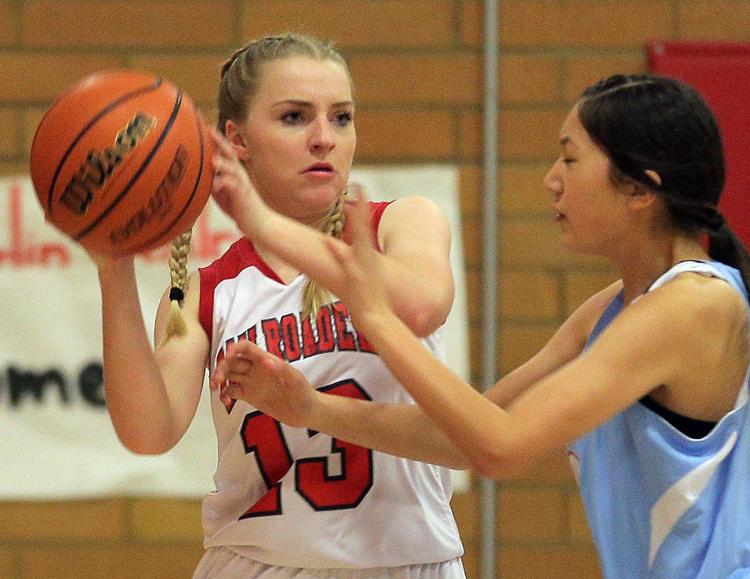 Owyhee at Carlin Girls Basketball (106).jpg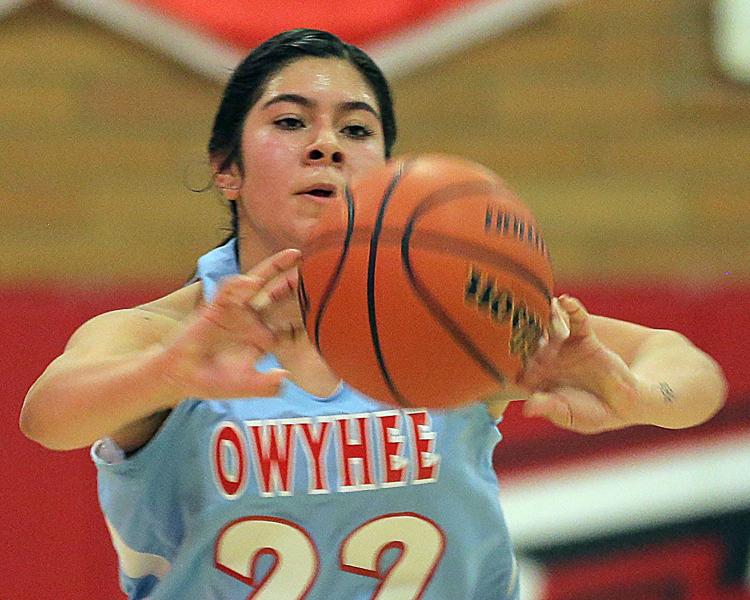 Owyhee at Carlin Girls Basketball (107).jpg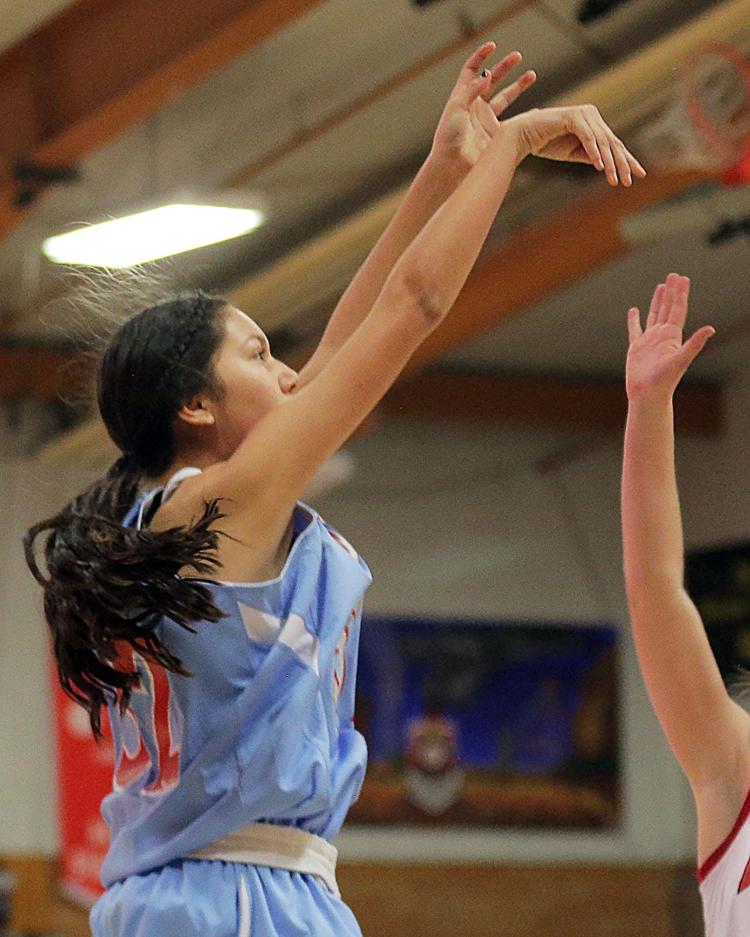 Owyhee at Carlin Girls Basketball (108).jpg