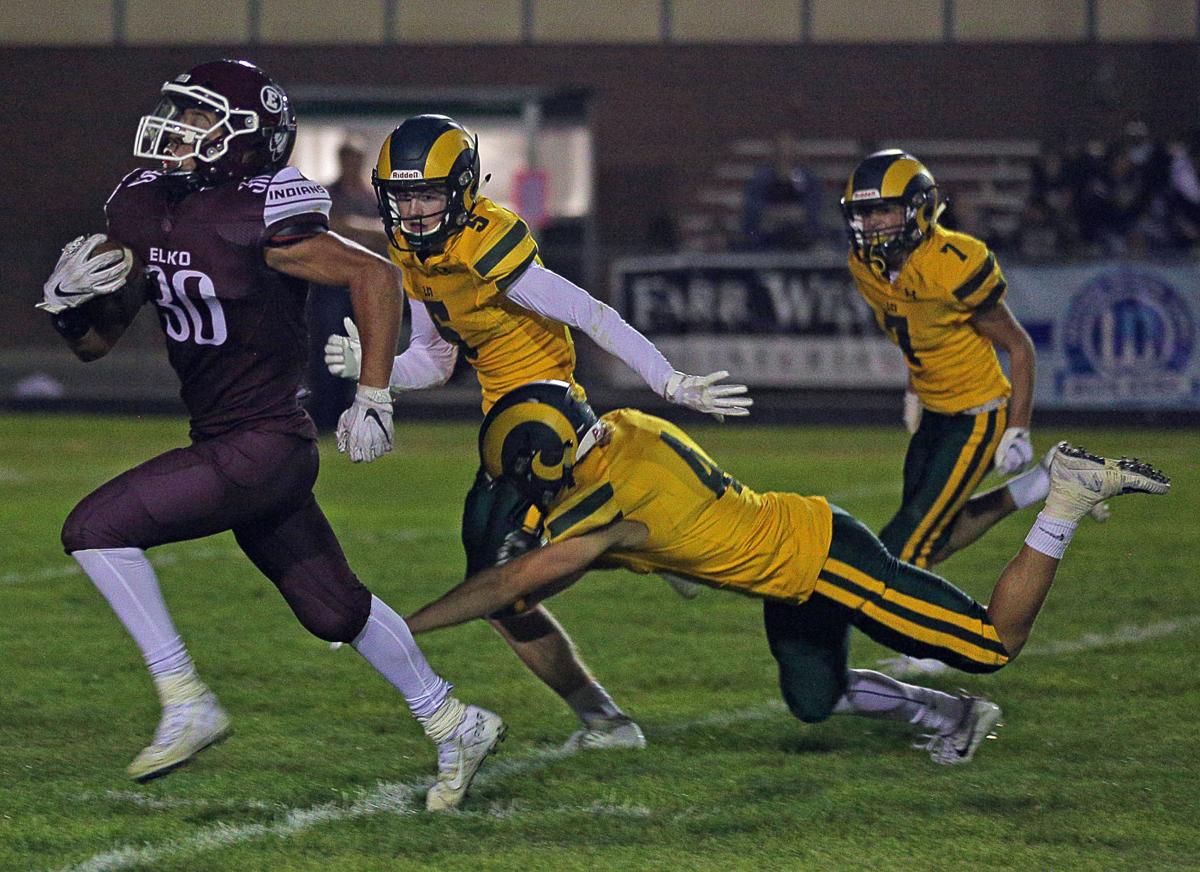 Elko will receive another taste of home cooking — returning to 3A North play — hosting North Valleys at 7 p.m. Friday, at Warrior Field.
In 2018, the Panthers dropped down from the 4A — their inaugural season in the 3A North ending with a 3-6 record.
North Valleys has played two games this season — one a league contest — losing each time.
The Panthers opened the season with a 40-0 shutout loss to 4A powerhouse Reno, dropping a 17-13 loss to the young, rebuilding Wolverines last week during North Valleys' league 3A North opener in Truckee, California.
Stats were not uploaded from the Panthers' loss to the Wolverines, but North Valleys did post stats from its game versus Reno.
Sophomore quarterback Cameron Zeidler completed 4-for-11 passes for 33 yards with an interception.
Junior Tyler Likes finished 3-for-6 for 37 yards.
The Panthers had a tough time rushing the football, averaging a little more than two yards per carry — rushing 44 times for only 92 yards.
Senior Cole Berry led the squad with 51 rushing yards on 13 attempts, Zeidler following with 46 yards on 10 totes.
Senior wide receiver Michael Prickett made a team-high four receptions for a team-best 60 yards against the Huskies, sophomore Aaron Ingebretson catching three balls for 10 yards.
Junior Kelepi Tuakalau led the defense with five tackles and a sack, senior defensive back Maximus Quevedo and senior outside linebacker Kellen Franklin making four stops apiece.
Franklin also blocked a field goal.
Senior nose guard/defensive tackle Fakatouola Finau tied for the team high with two tackles for losses, senior linebacker Josh Riggan also making a pair of stops behind the line of scrimmage.
"No. 8 (Franklin) is probably their best player. He lines up at receiver on offense and outside linebacker on defense," said Elko coach Luke Sellers. "They have some sophomores who are pretty good, and their nose guard (Finau) is pretty good."
You have free articles remaining.
Sellers said the Panthers ran their offense from a spread formation with some "counter trey" against Reno, noting North Valleys went to more of a "double-tight, double-wing" look at Truckee.
"They were moving the ball against Truckee, but they had a bad penalty and got pushed back and turned the ball over," Sellers said. "Truckee took it in for a touchdown and changed the momentum of the game."
Sellers said the Panthers "fly around on defense, are big up front and do a lot of RPO" (run-pass-option) on offense.
As for Elko, the Indians forced six turnovers Saturday against the Rams — picking off three passes and recovering three fumbles — flipping the complexion of the contest.
The Indians threw the ball just one time, junior quarterback Jake Zeller finding junior Lincoln Ratliff for a two-yard gain.
Elko did its damage on LCI through the rum game.
The Indians rushed for 264 yards on 39 carries, led by 116 yards on 12 attempts by junior Kaiden Cervantes — including a 38-yard cutback for a touchdown from a rush that started off the right guard.
Senior Rolando Acosta carried five times for 71 yards with a TD.
Ratliff's only attempt kick-started the scoring, finding paydirt from 14 yards on Elko's first drive.
Acosta was a beast in the backfield on the defensive side of the football, making a team-high 10 tackles and one for a loss.
Junior linebacker Darin Legrand followed with eight stuffs and recovered a fumble.
Junior linebacker Brigg Johnson finished with five tackles and took a 68-yard interception return to the house, senior defensive lineman Max Shurtz also notching five stops and pouncing on a fumble.
The takeaway machine was also fueled by an interception apiece by Zeller and Ratliff and a fumble recovery by junior defensive back David Heard.
"I think our highlight has been our effort on both sides of the ball. The kids like to play, they're not loafing and they hustle," Sellers said. "We're playing at home and we have some depth. We don't fall completely off when we sub. As coaches, we need to continue to develop players and find the places where they fit best."
Game Time
Elko (2-0, 1-0 in league) will look for a 3-0 start against North Valleys (0-2, 0-1 in league) at 7 p.m. Friday, at Warrior Field.
Lincoln Ratliff, Brigg flags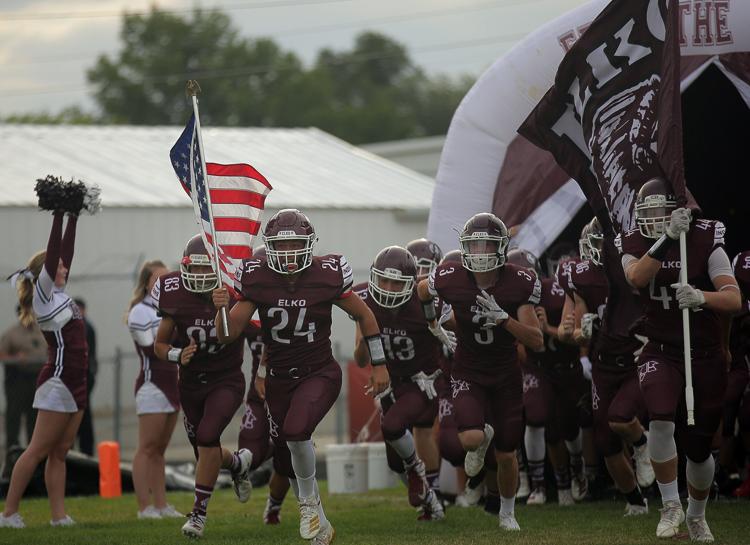 LCI at Elko football coin toss
Lincoln Ratliff Touchdown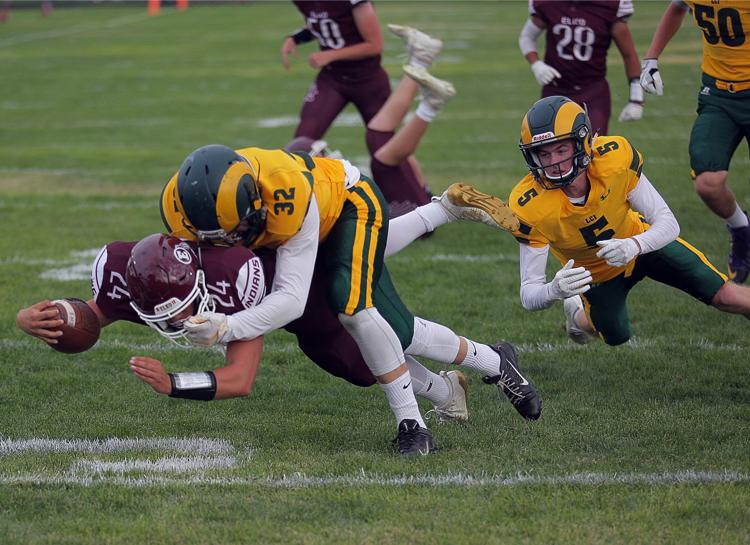 Brigg Johnson interception return touchdown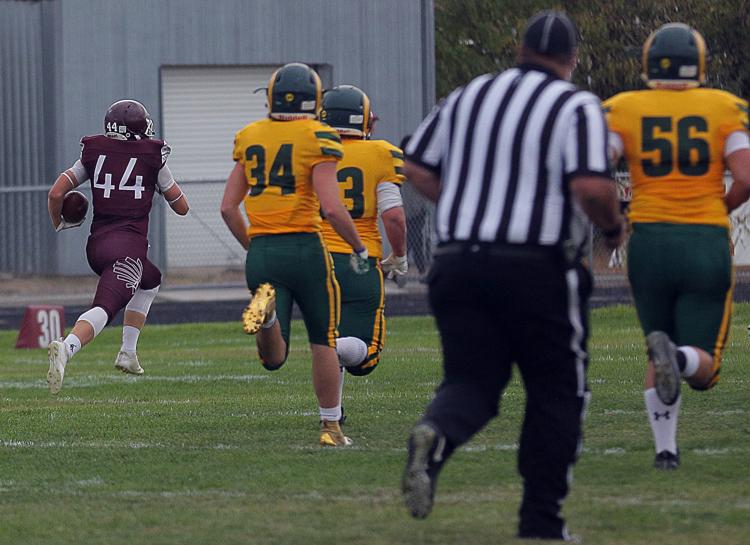 Jake Zeller interception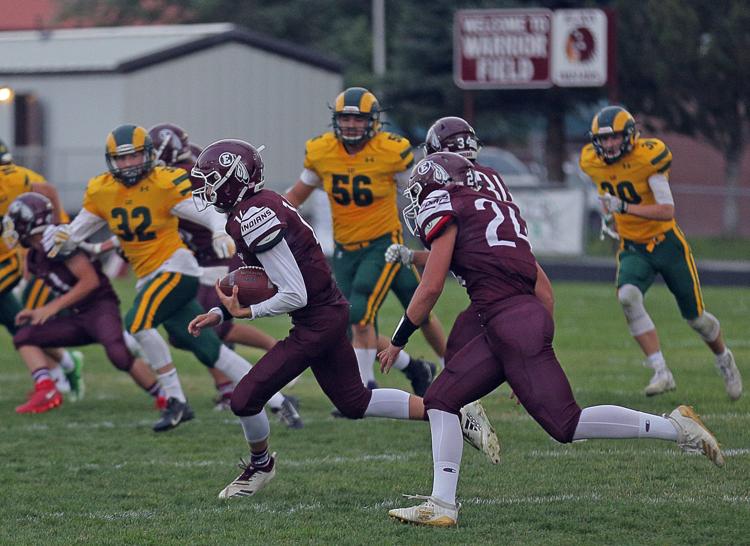 Rolando Acosta touchdown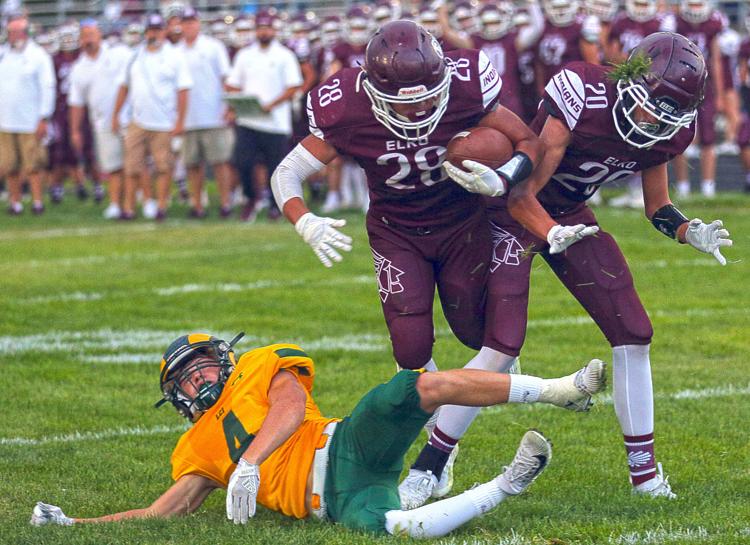 Lincoln Ratliff interception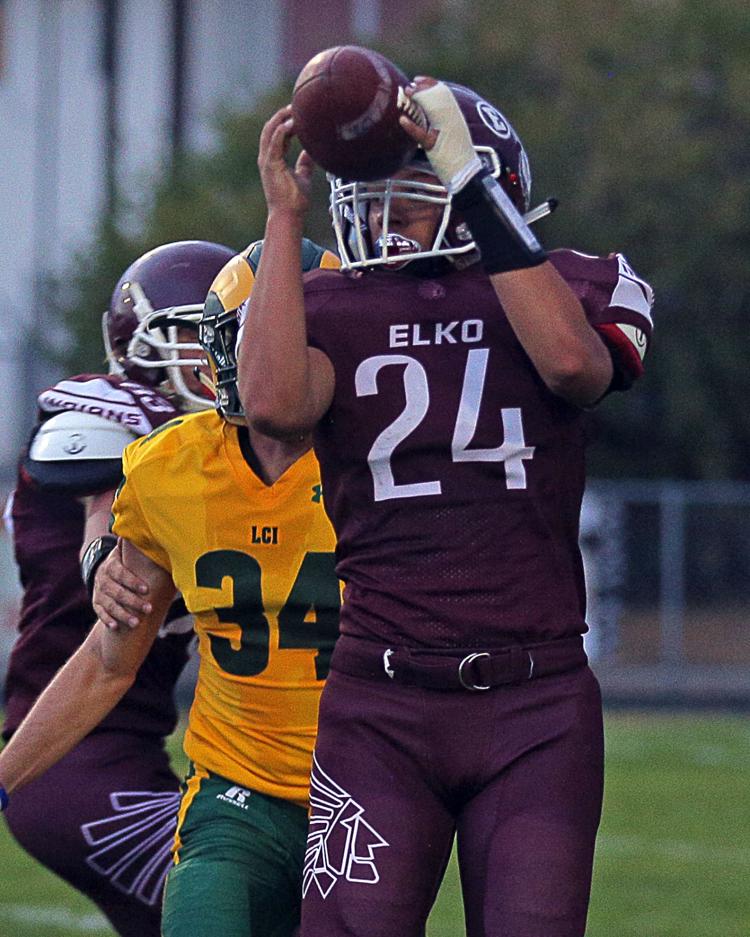 Nick Kinder kick return touchdown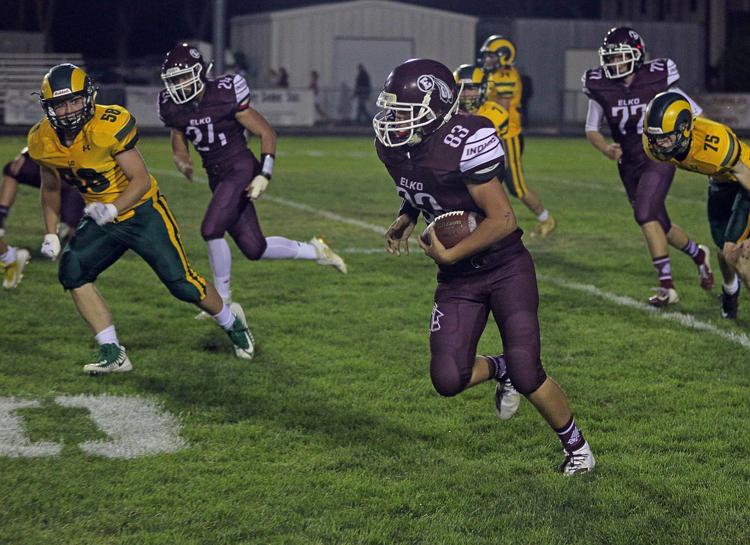 Kaiden Cervantes touchdown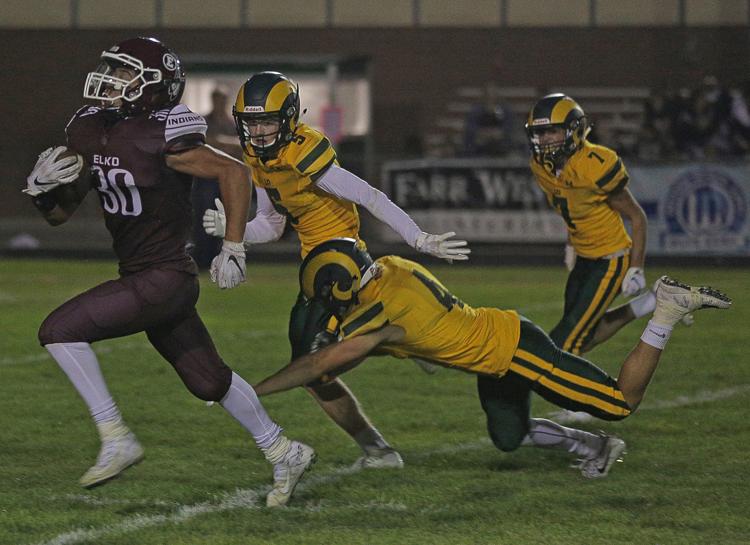 Lethbridge Collegiate Institute, Elko High School football teams