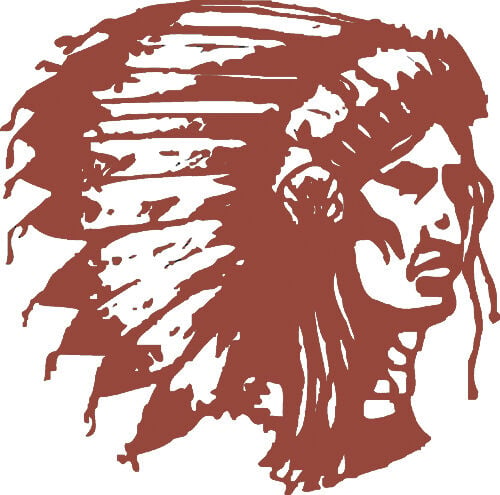 The Indians dropped a 12-2 contest to McQueen in its season opener on Friday, following with a 17-0 shutout loss to Reno.
On Saturday, Elko notched its first win of the year with a 6-5 victory over Division 3A North foe North Valleys — coming in a non-league game — but the Indians capped the road trip with a 10-0 less to Damonte Ranch.
Versus McQueen
Against the Lancers, the Indians fell behind 8-0 — allowing two runs in the home half of the first, four in the third and two more in the fourth — Elko scoring its only two runs of the contest in the top of the fifth inning on a two-RBI single by junior Jake Zeller that drove in seniors Race Steensen and Tallohn Still.
McQueen added four runs in the bottom of the fifth for a 12-2 victory.
Zeller's two-RBI base knock was Elko's only hit of the ballgame — finishing 1-for-3 — the Indians hitting 1-for-16 as a team.
Junior Alex Perez stole a base.
Elko pitching: (L) Lincoln Ratliff 3 IP 6 H 6 R 5 ER 2 BB 1 K, Parker Chamberlain 1 IP 2 H 2 R 2 ER 1 BB 0 K, Luis Lopez 1/3 IP 1 H 3 R 3 ER 1 BB 1 K, Miguel Rivera 1/3 IP 3 H 1 R 1 ER 0 BB 1 K.
Elko batting: Zeller 1-3.
Versus Reno
Against the Huskies, the Indians were blanked 17-0.
In Elko's stats, no player was credited with a hit in 16 at-bats — sophomore Nick Collie drawing a walk.
Elko pitching: (L) Cutler Macias 2-1/3 IP 6 H 7 R 5 ER 3 BB 2 K, Kaiden Cervantes 1 IP 4 H 4 R 3 ER 1 BB 2 K, Kason Lesbo 1/3 IP 5 H 6 R 6 ER 1 BB 1 K.
Versus North Valleys
Against the Panthers — a team the Indians will see at least two more times — Elko came from behind for a 6-5 victory.
The Panthers jumped to a 2-0 lead in the top of the second, but the Indians bounced back with a three-run frame in the home half.
Neither team scored in the third or fourth innings, but North Valleys went to the high side with a three-run effort in the top of the fifth.
In the bottom half, the Indians once again found a positive response with a two-run frame and tied the game 5-5.
Elko's pitching and defense did their part in the top of the sixth with a scoreless effort, and Elko walked off with an RBI single by junior Lincoln Ratliff.
Four Elko batters notched two hits apiece.
Cervantes finished a perfect 2-for-2 and provided pop — nailing a double and tagging a home run — pacing Elko with two RBIs and two runs scored.
Still batted 2-for-3 with a double with an RBI and scored a run, senior Rolando Acosta (2-for-3) and Collie (2-for-4) each scoring a run — Collie adding a stolen base.
Ratliff finished 1-for-4 with the game-winning RBI, junior Luke Blair was 1-for-3 and Zeller drove in a run without a hit — Perez rounding out the offense with a run.
Elko pitching: (W) Sterling Ferguson 2-1/3 IP 1 H 0 R 0 ER 0 BB 2 K, Collie 4-1/3 IP 6 H 5 R 0 ER 0 BB 4 K.
Elko batting: Cervantes 2-3, Still 2-3, Acosta 2-3, Collie 2-4, Blair 1-3, Ratliff 1-4. 2B: Cervantes, Still. HR: Cervantes.
NORTH VALLEYS — 020 030 — 5—-
ELKO — 030 021 — 6 (10) 7
Versus Damonte Ranch
Elko never found the scoreboard in its tournament finale against Damonte Ranch, the Mustangs cruising to a 10-0 shutout win.
The Mustangs scored a run in the bottom of the first, another in the third and blew the lid off with an eight-run frame in the sixth.
Blair led Elko with a pair of hits, the Indians gaining a single each from Ratliff, Cervantes and Lesbo and a stolen base by Zeller.
Elko pitching: (L) Jaren Gillespie 4 IP 3 H 2 R 1 ER 3 BB 1 K, Cervantes 1 IP 0 R 0 ER 1 BB 0 K, Acosta 1 IP 8 H 8 ER 2 BB 0 K.
Elko batting: Blair 2-3, Cervantes 1-2, Lesbo 1-2, Ratliff 1-3.
DAMONTE RANCH — 101 008 — (10)—-
Up Next
The Indians will play a doubleheader at 3 p.m. MST on Thursday, in Mountain Home, Idaho.
Elko will play its home and league openers in a doubleheader versus two-time reigning state champion Truckee at 10 a.m. Saturday, at Upper Kump Field.
Cooper Jones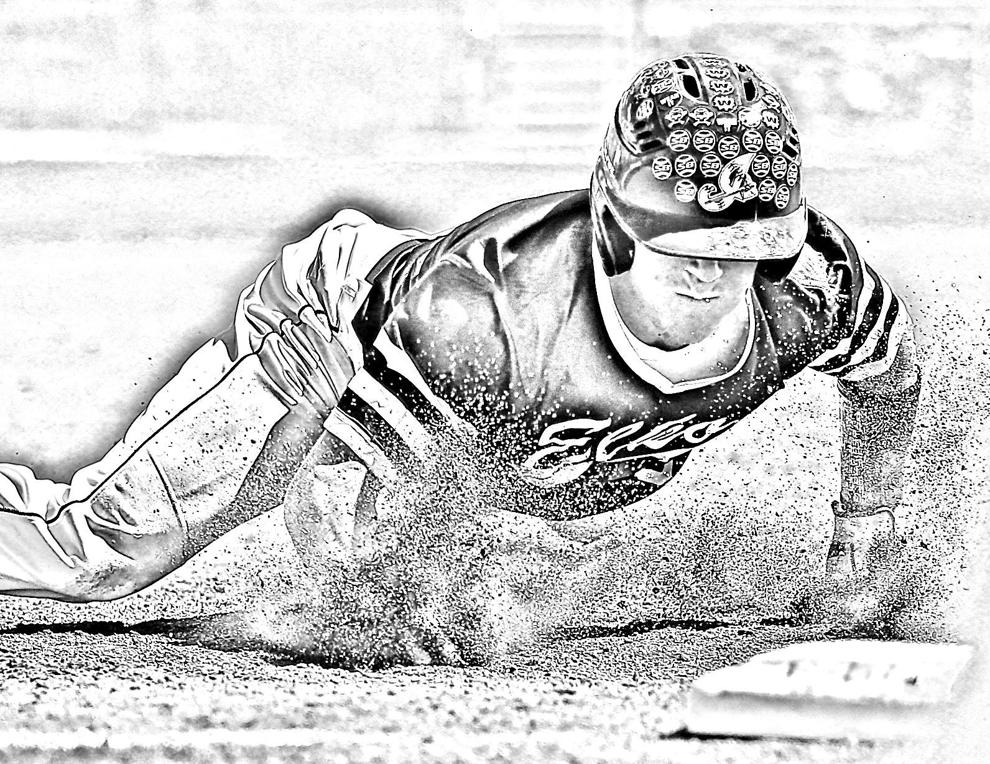 Colby Tiner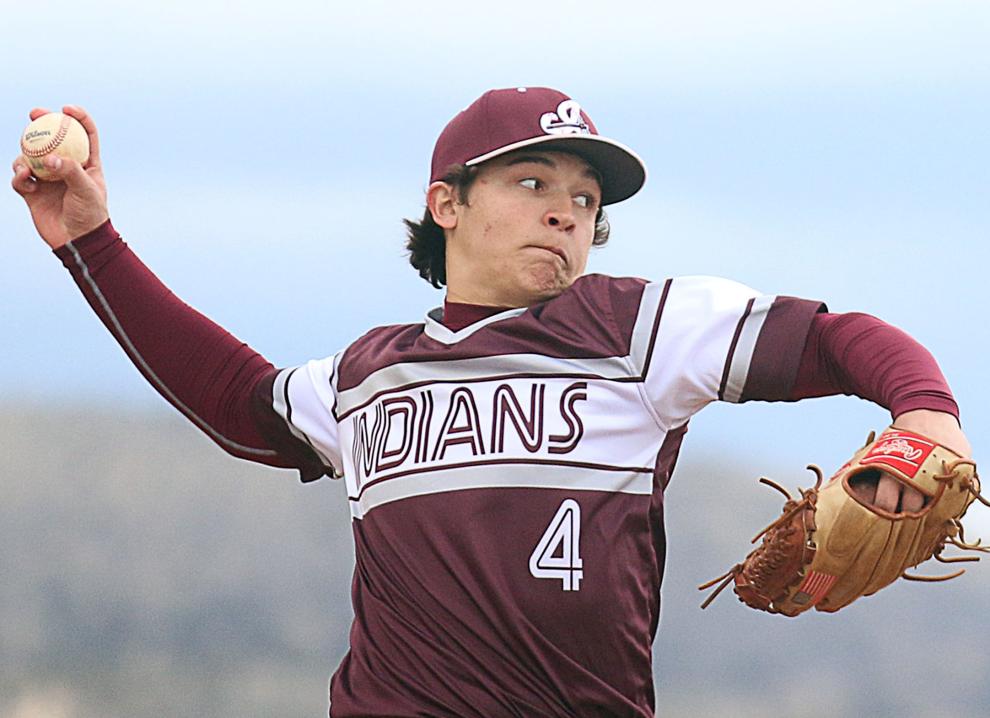 Kohl McIntosh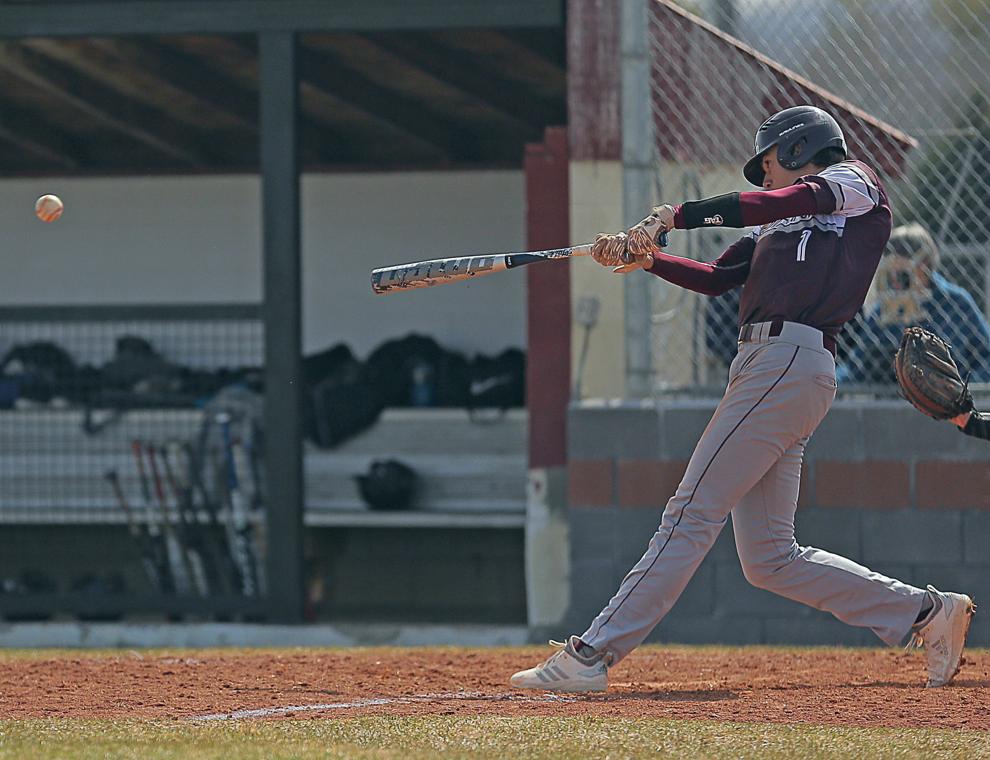 Rolando Acosta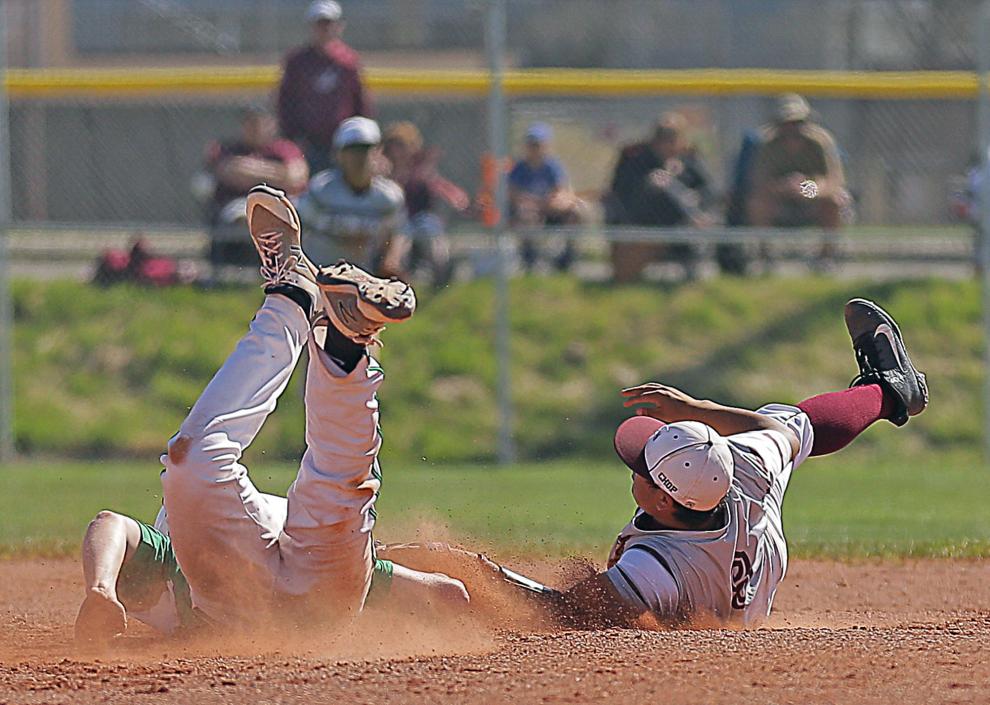 Carter Alvarado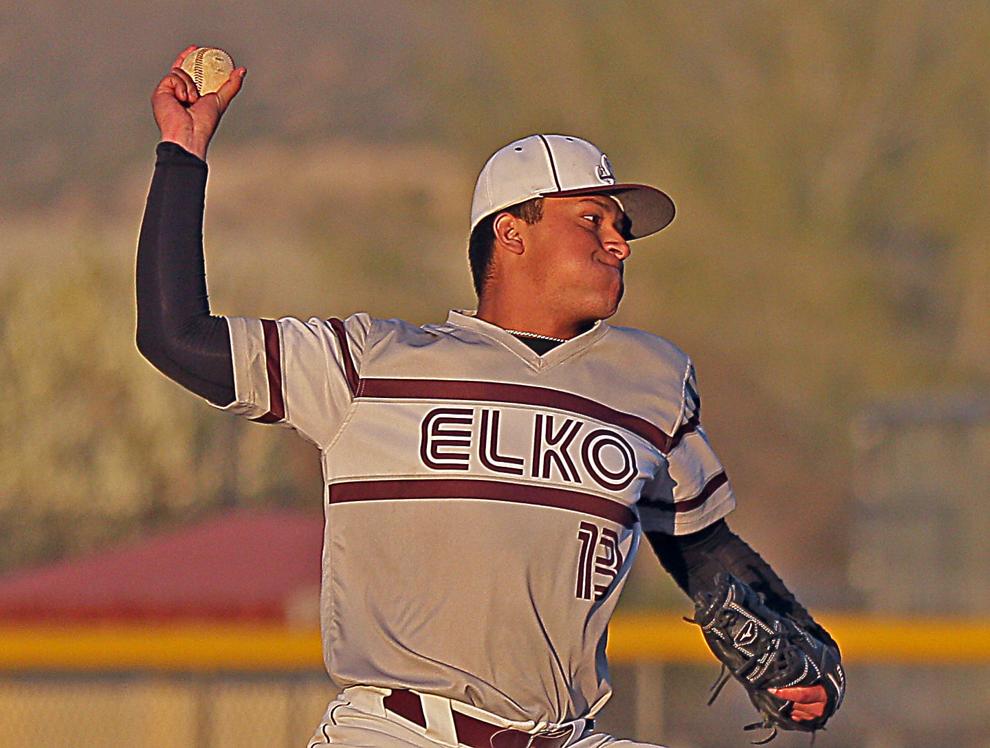 Lincoln Ratliff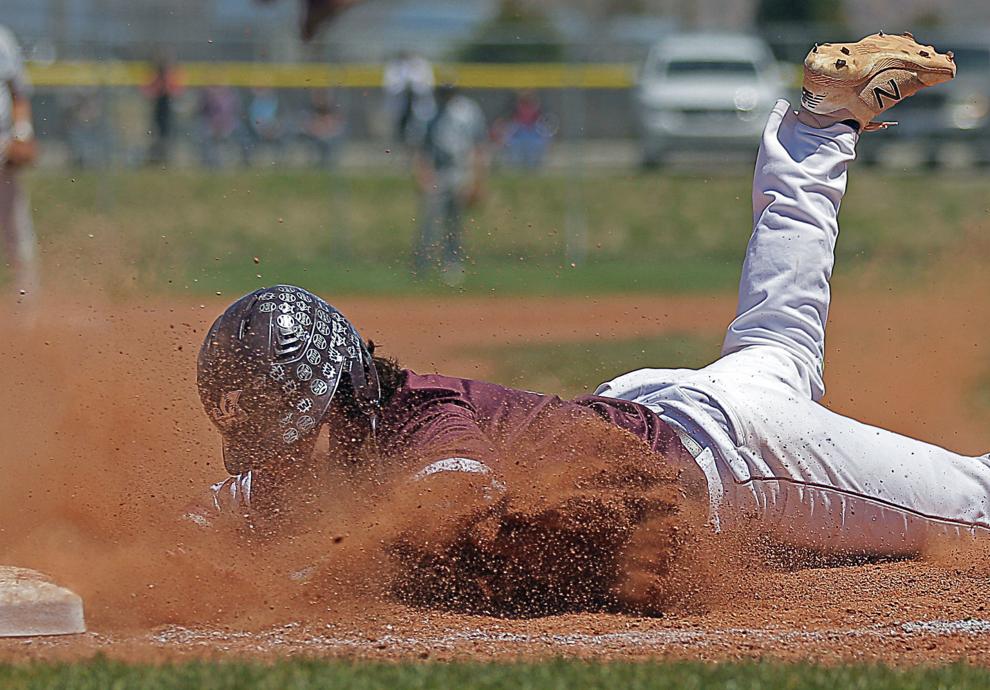 Kaleb Martinez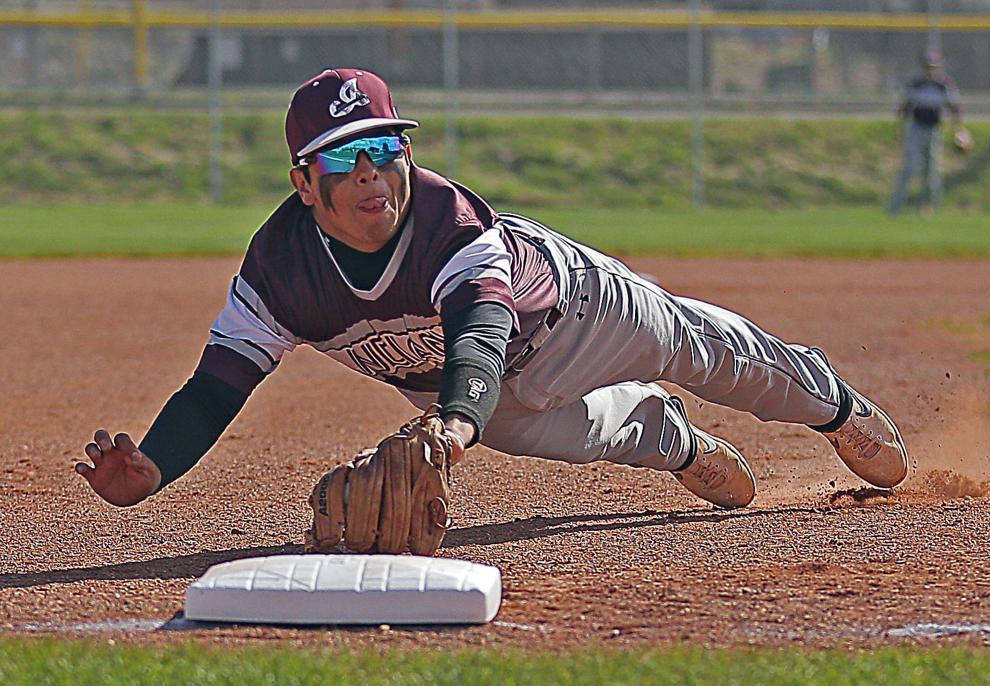 Brycen Kelly
Cooper Jones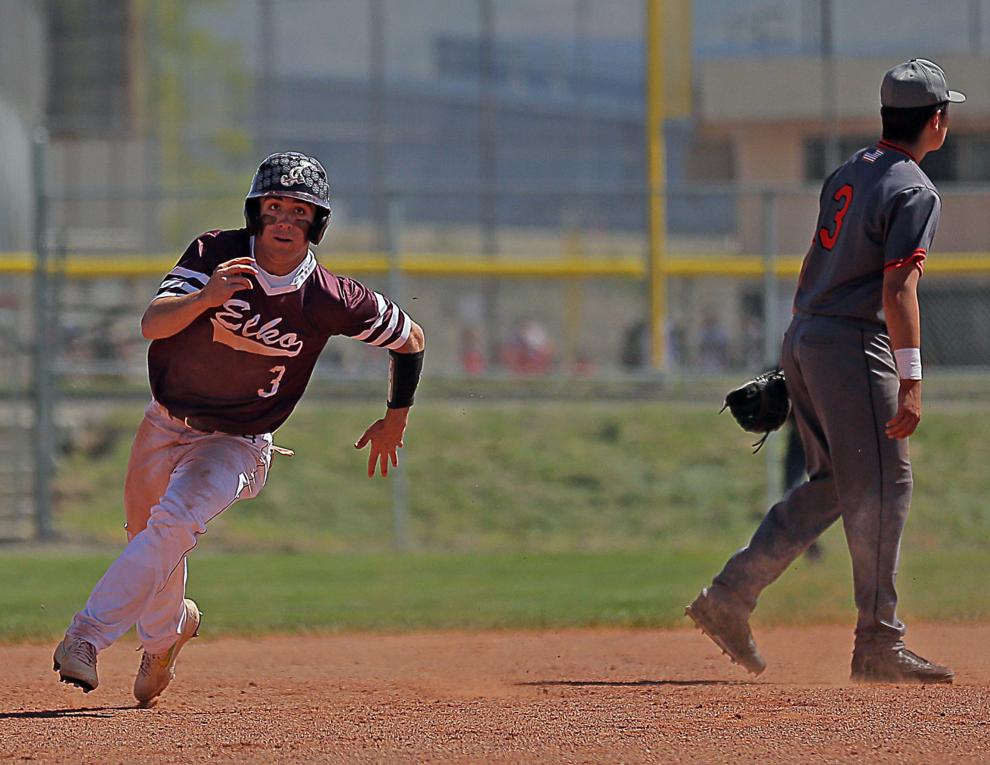 Rolando Acosta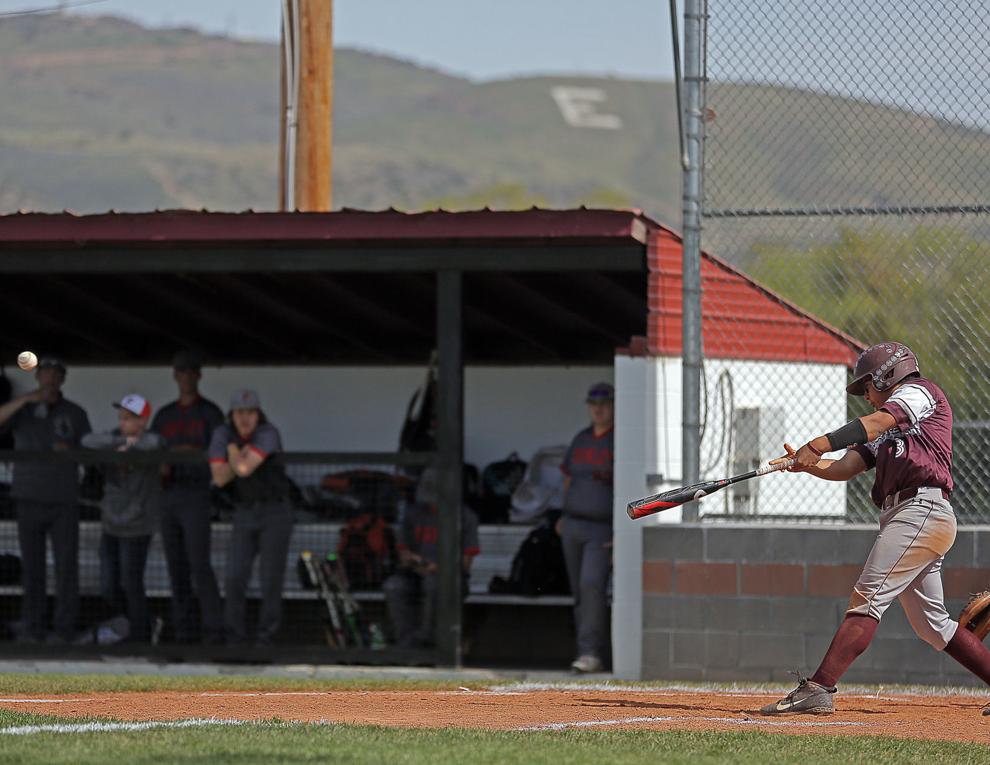 Christian Quintana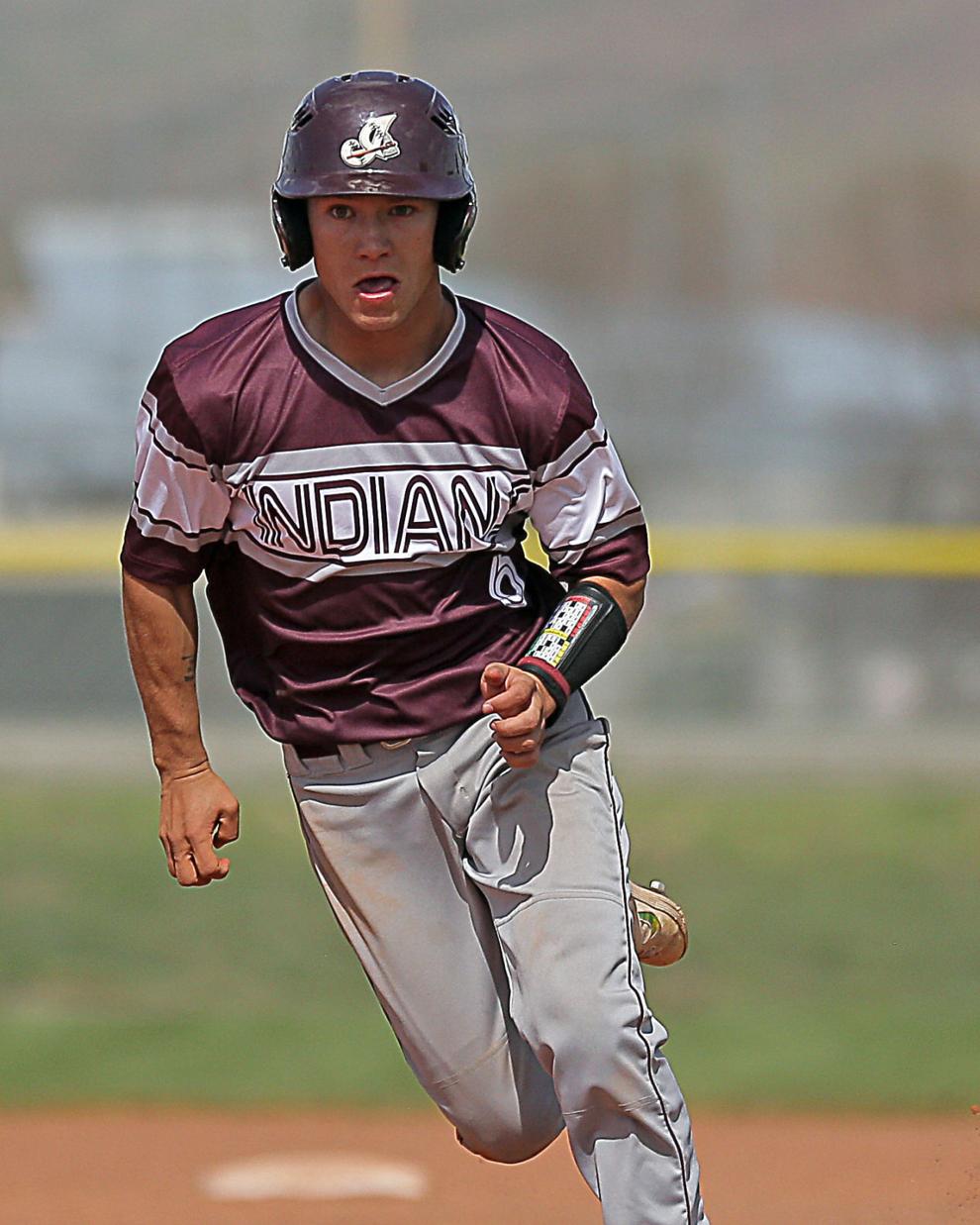 Cooper Jones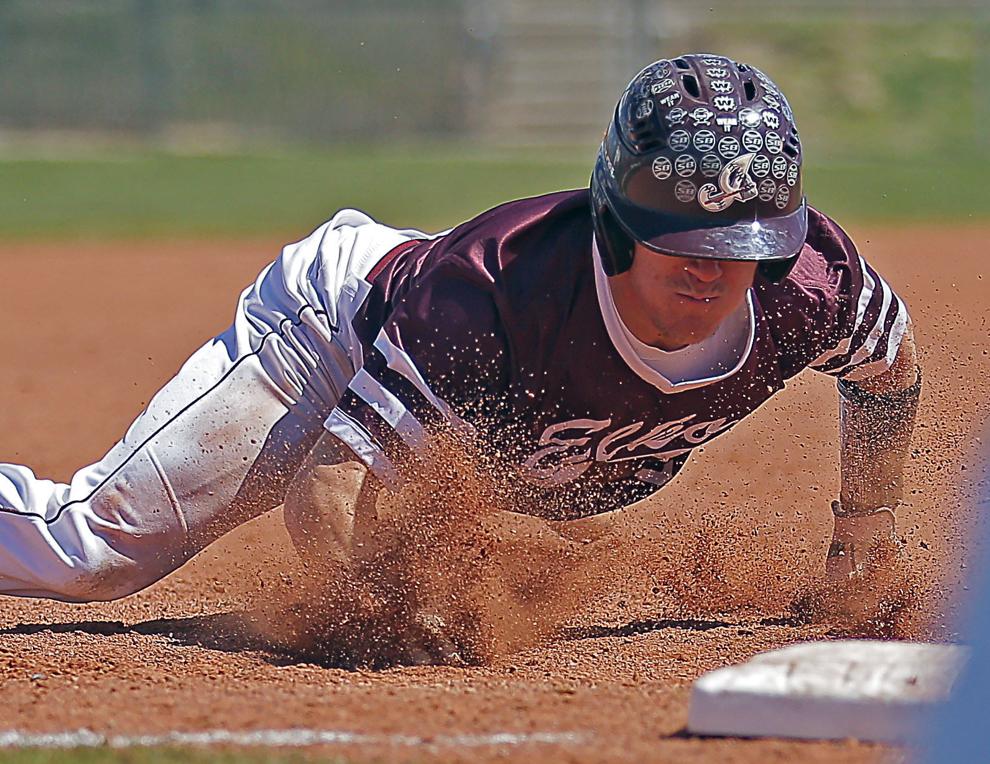 Kohl McIntosh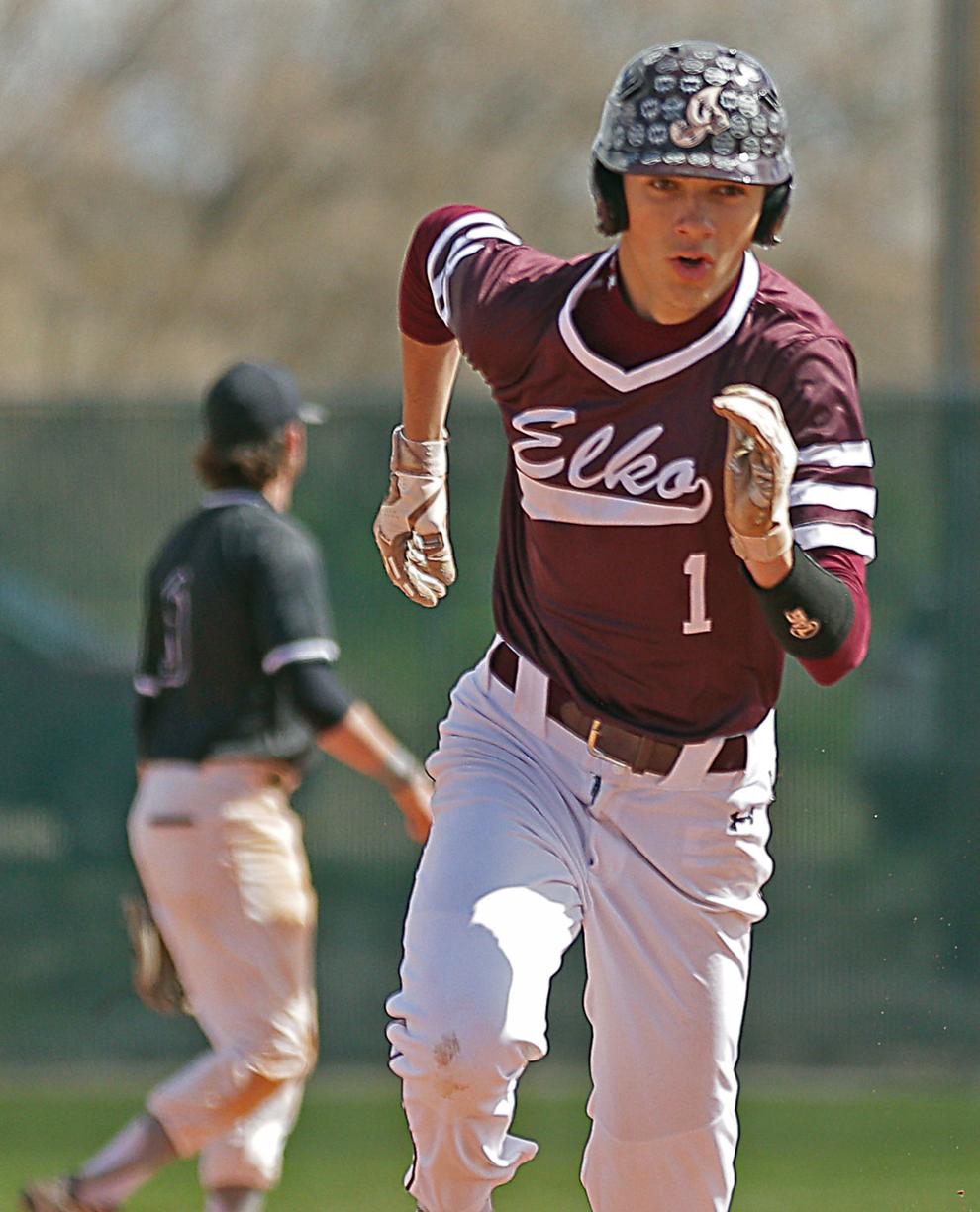 Austyn Marin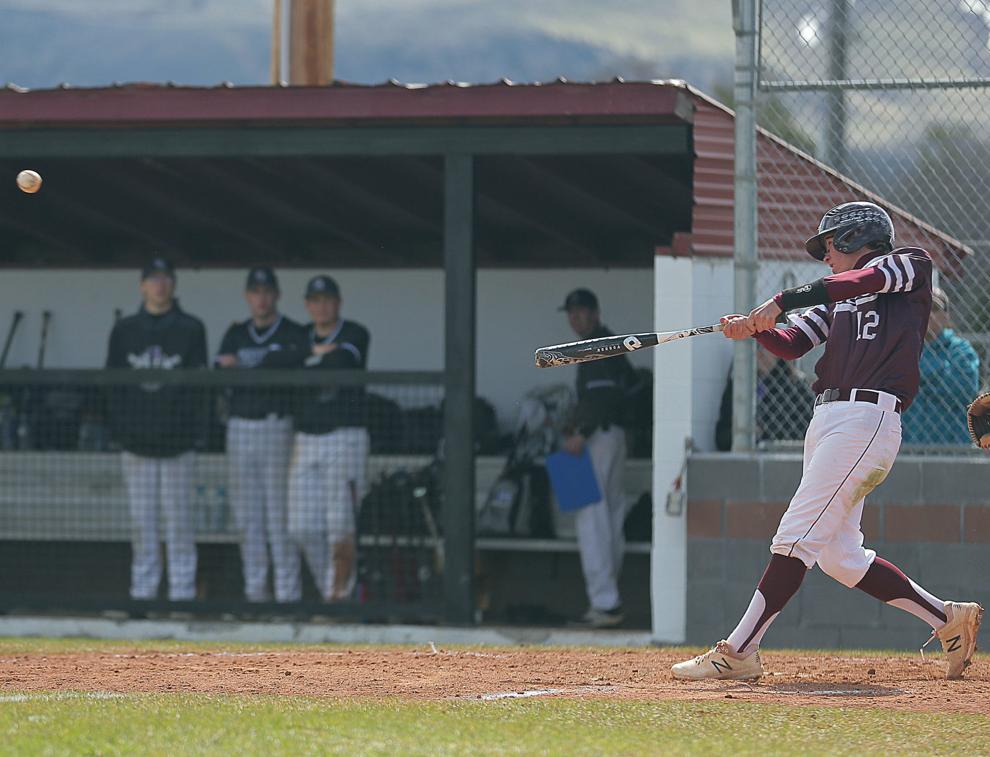 Cooper Jones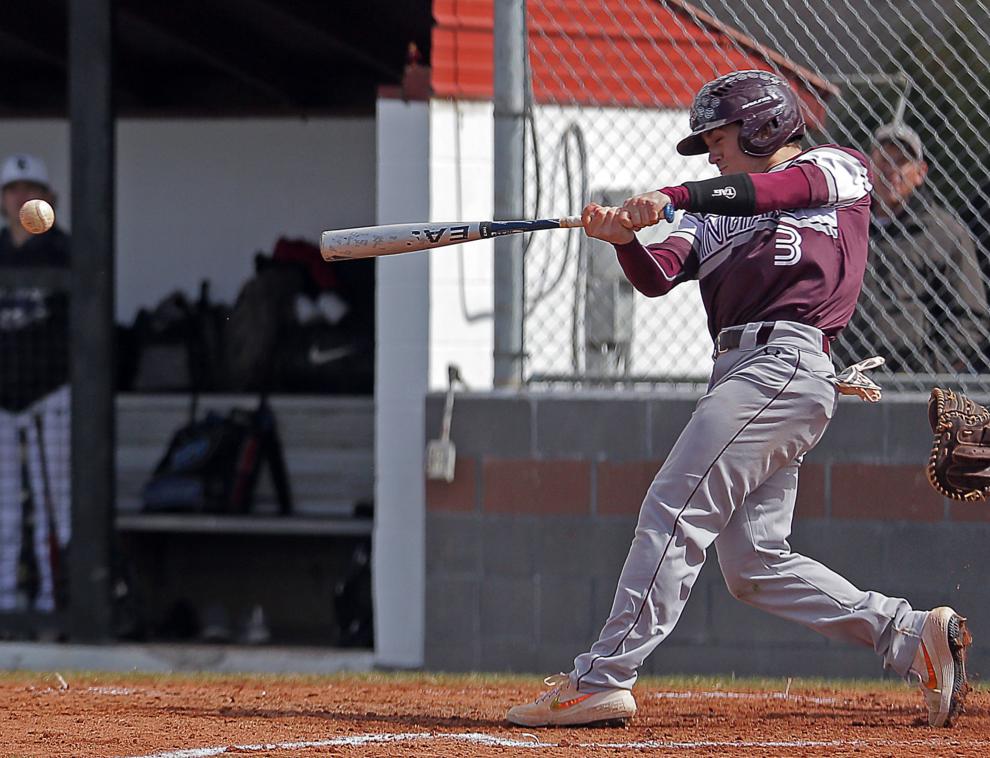 Austyn Marin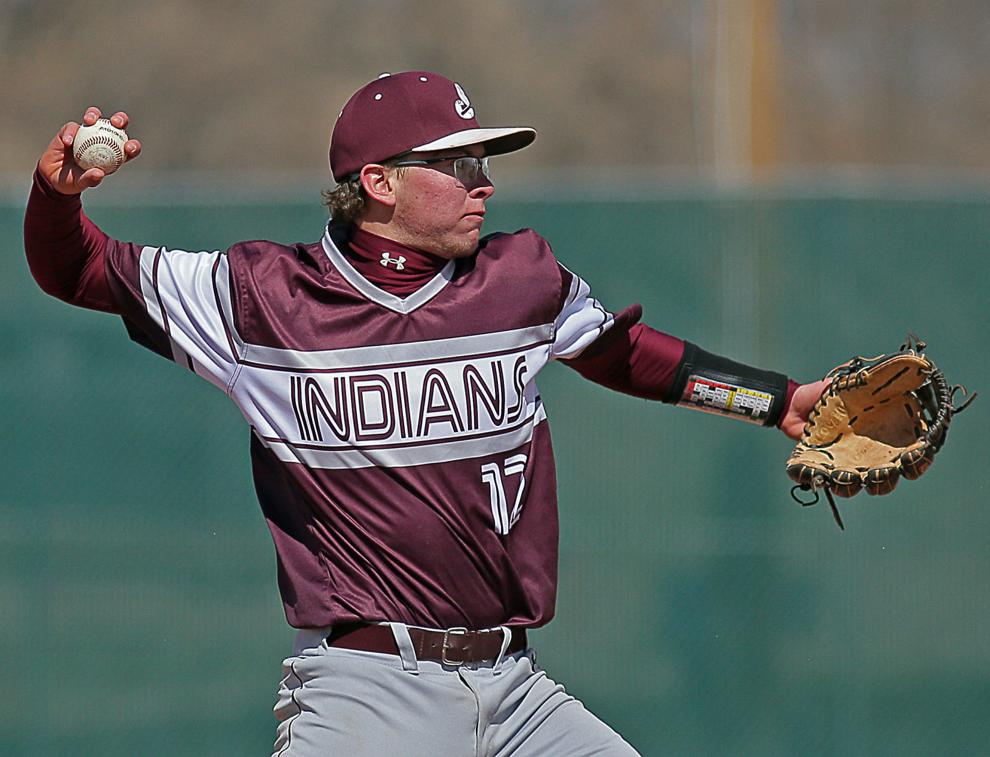 Cooper Jones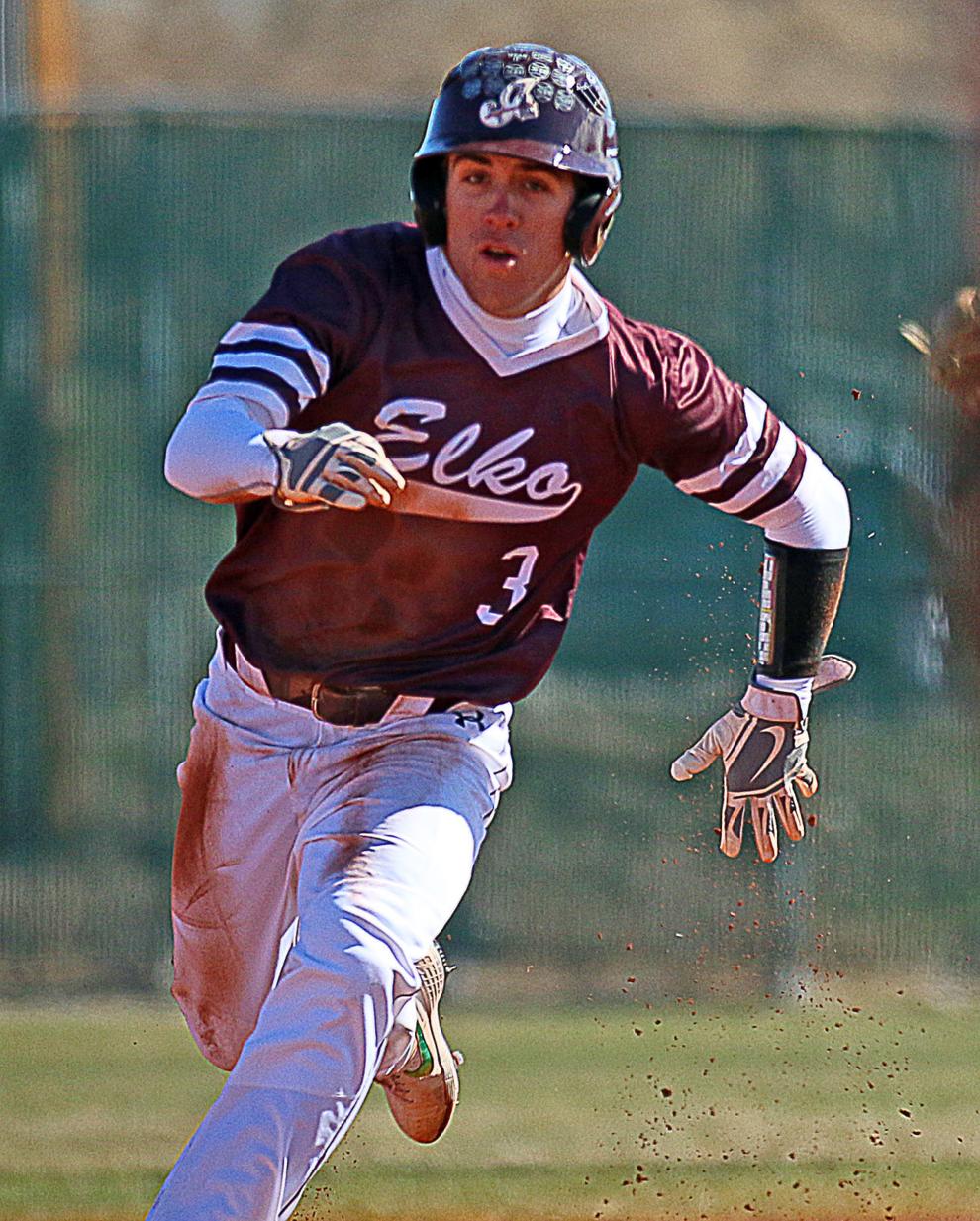 Brycen Kelly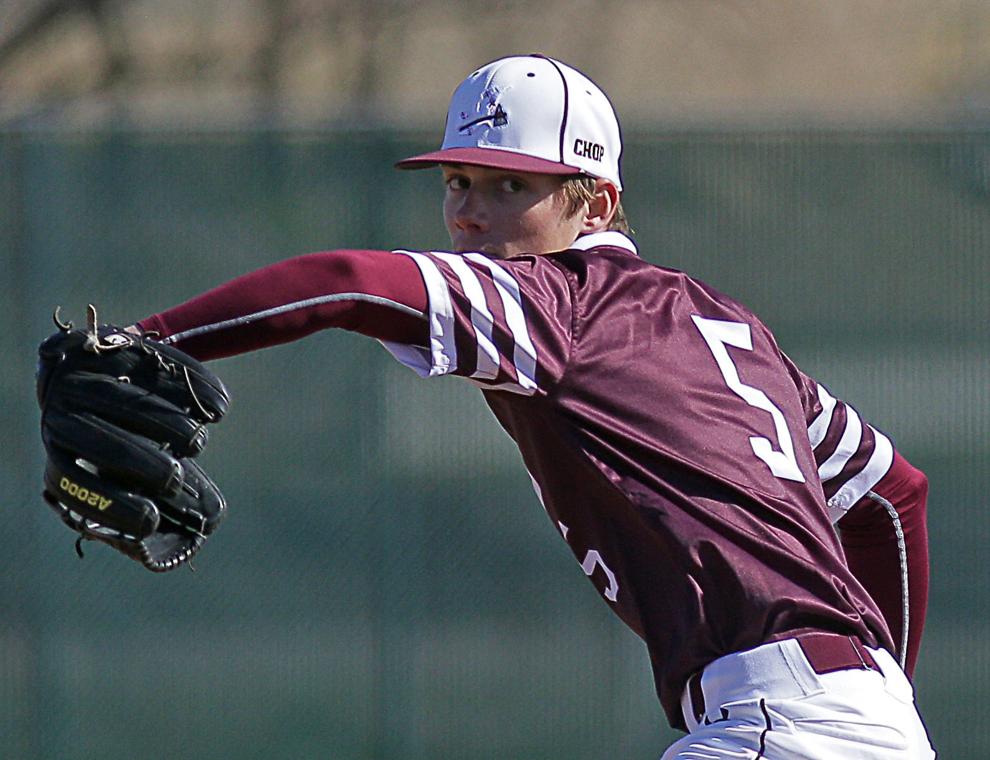 Kaleb Martinez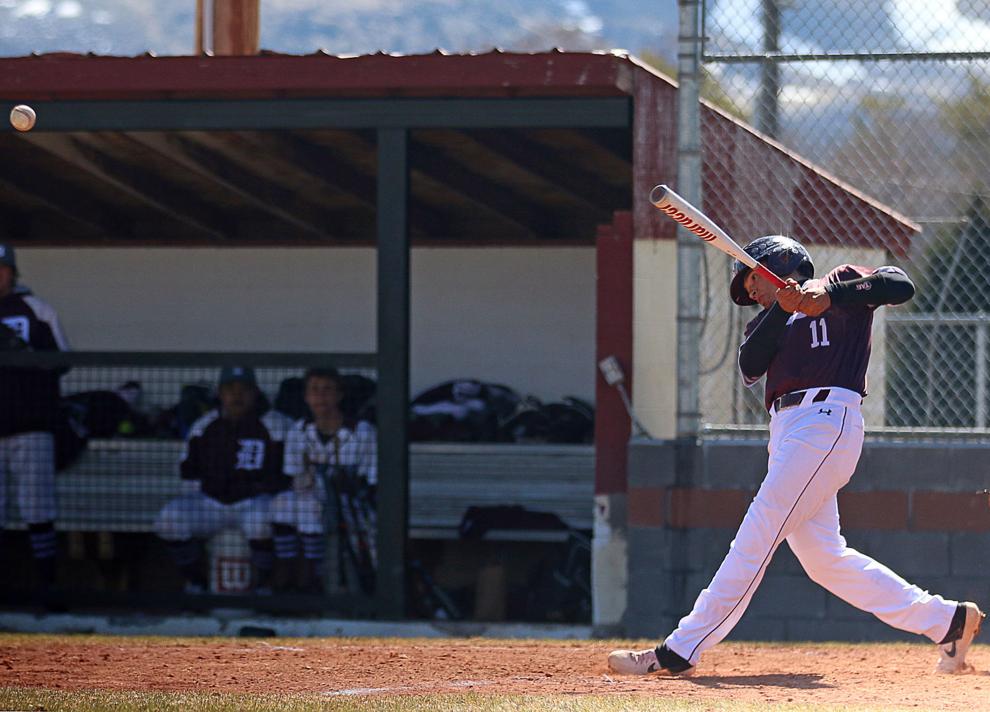 Austyn Marin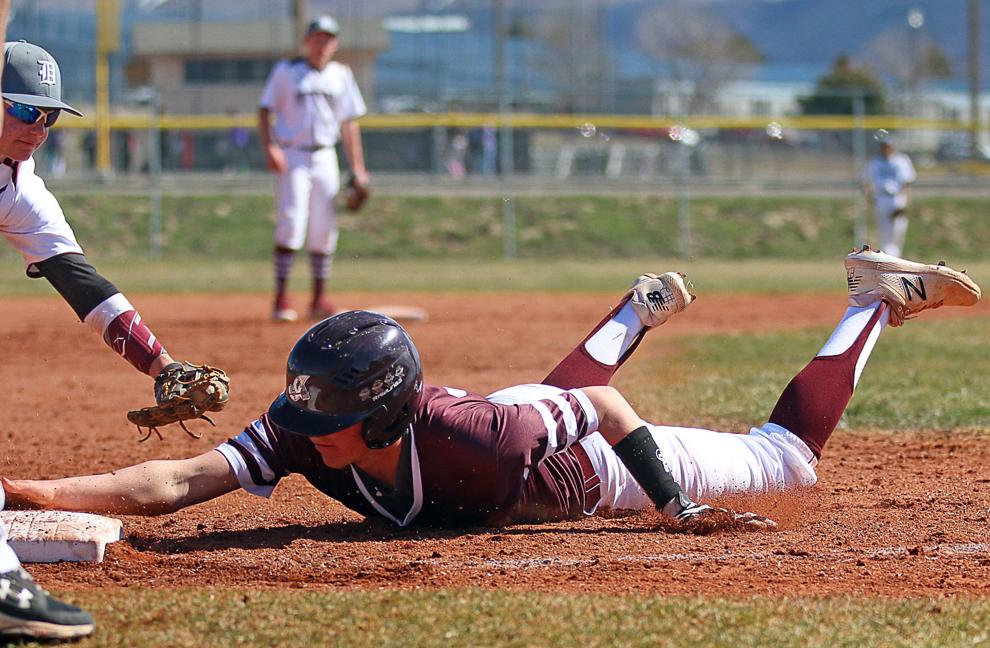 Christian Quintana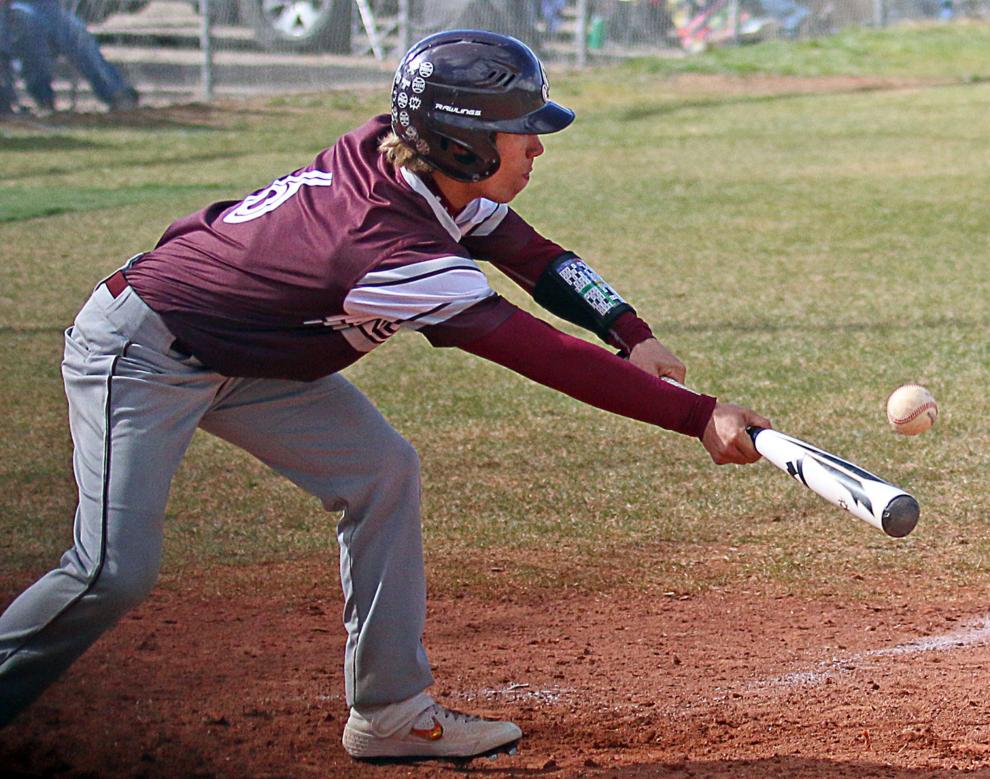 Rolando Acosta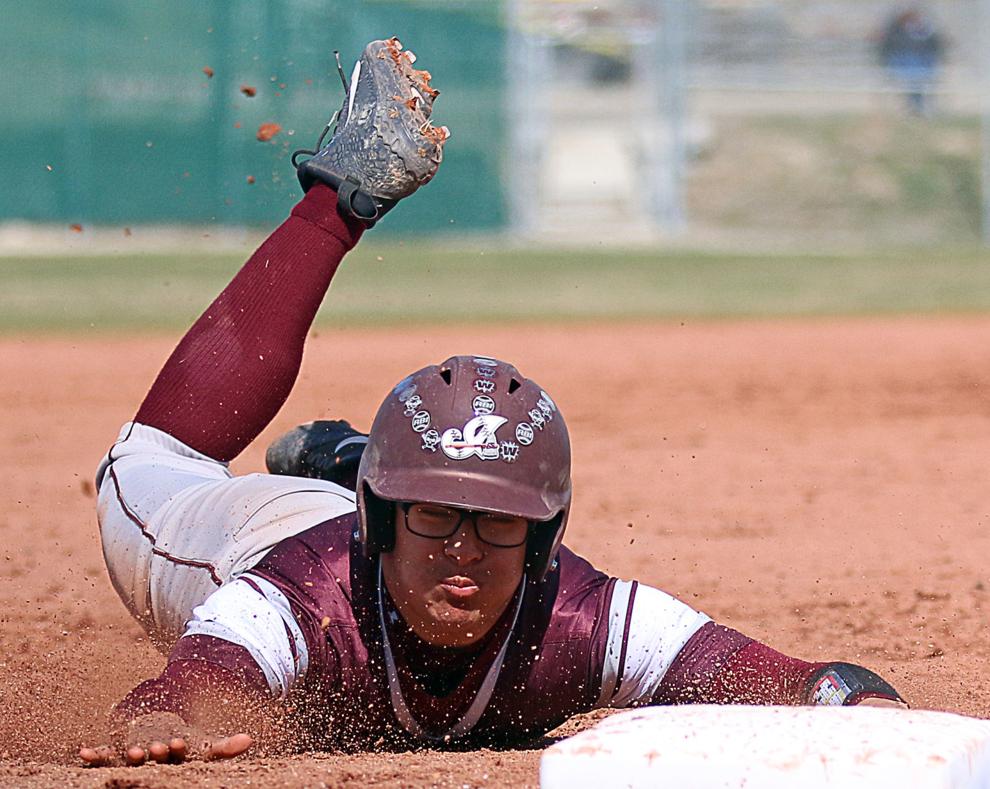 Carter Alvarado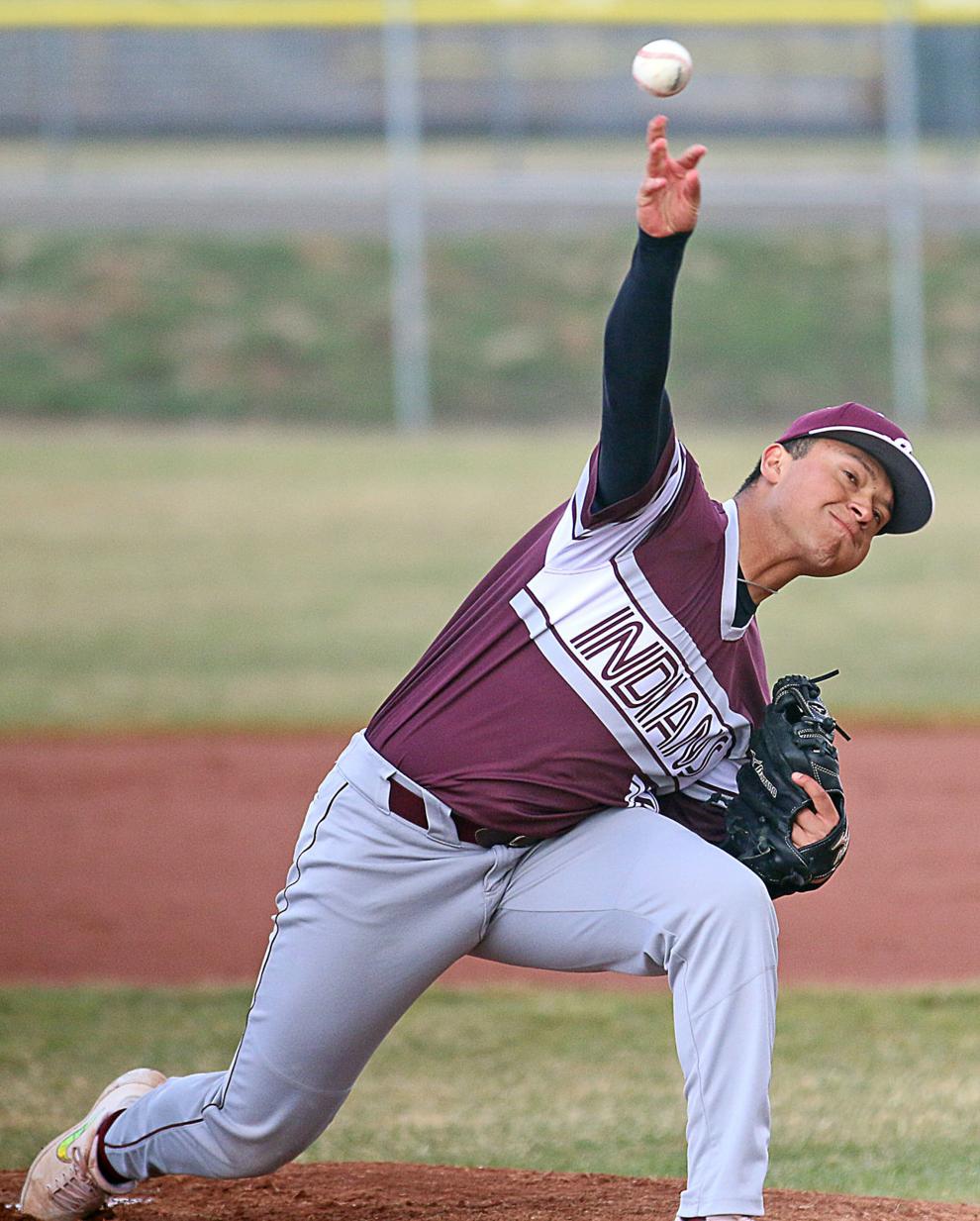 Lincoln Ratliff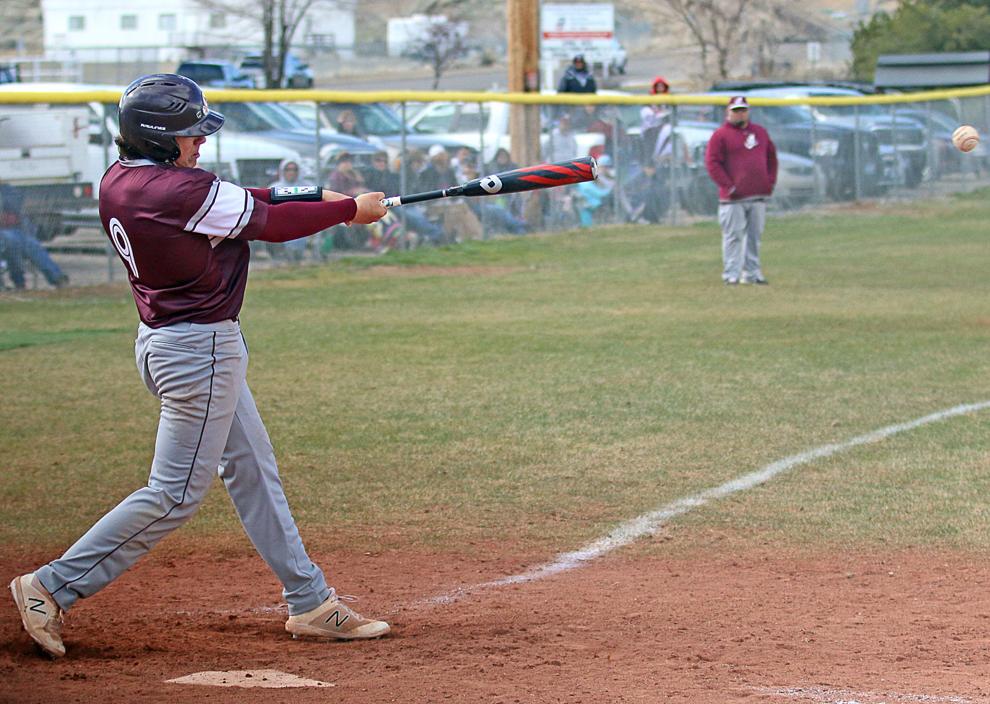 Brycen Kelly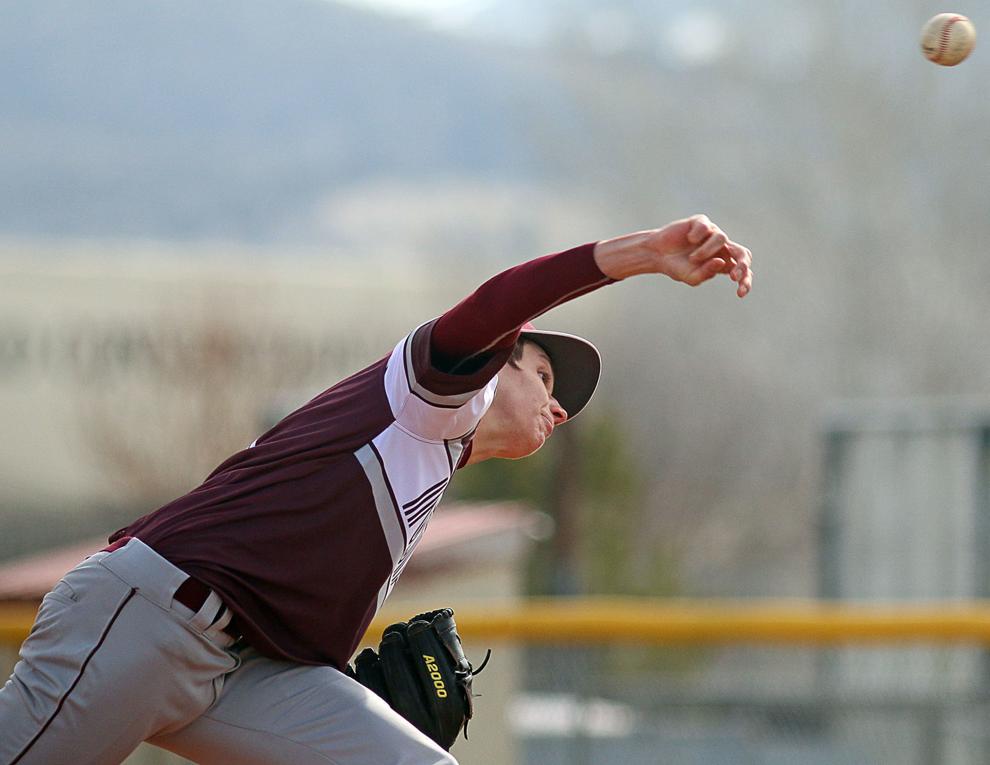 Lincoln Ratliff
Colby Tiner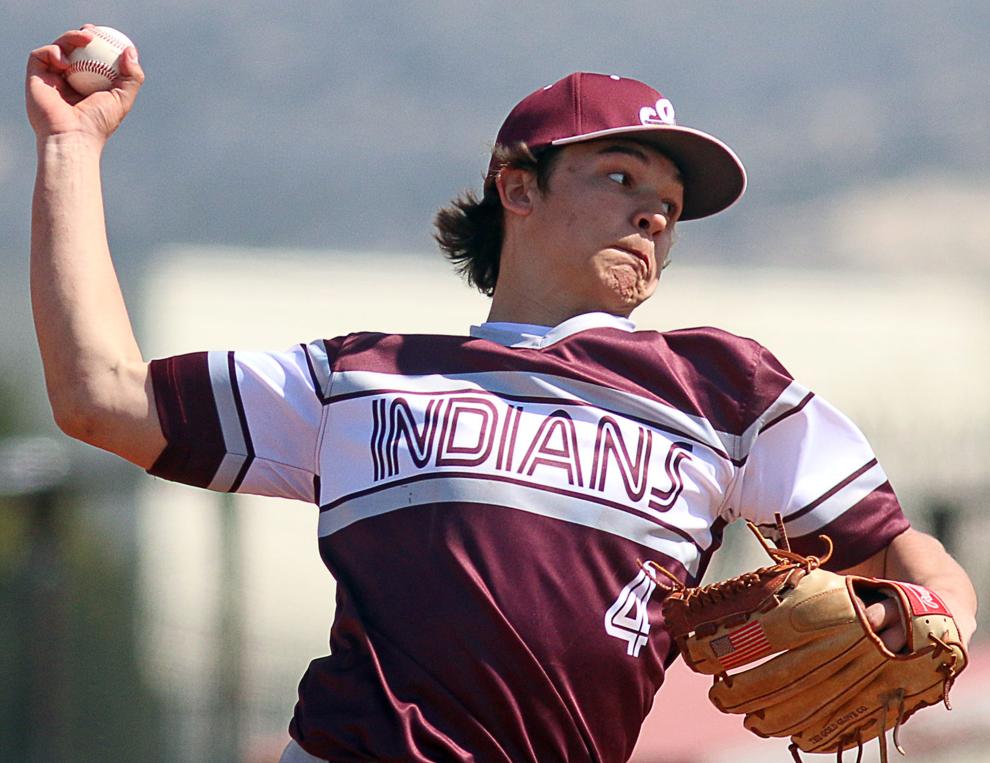 Carter Alvarado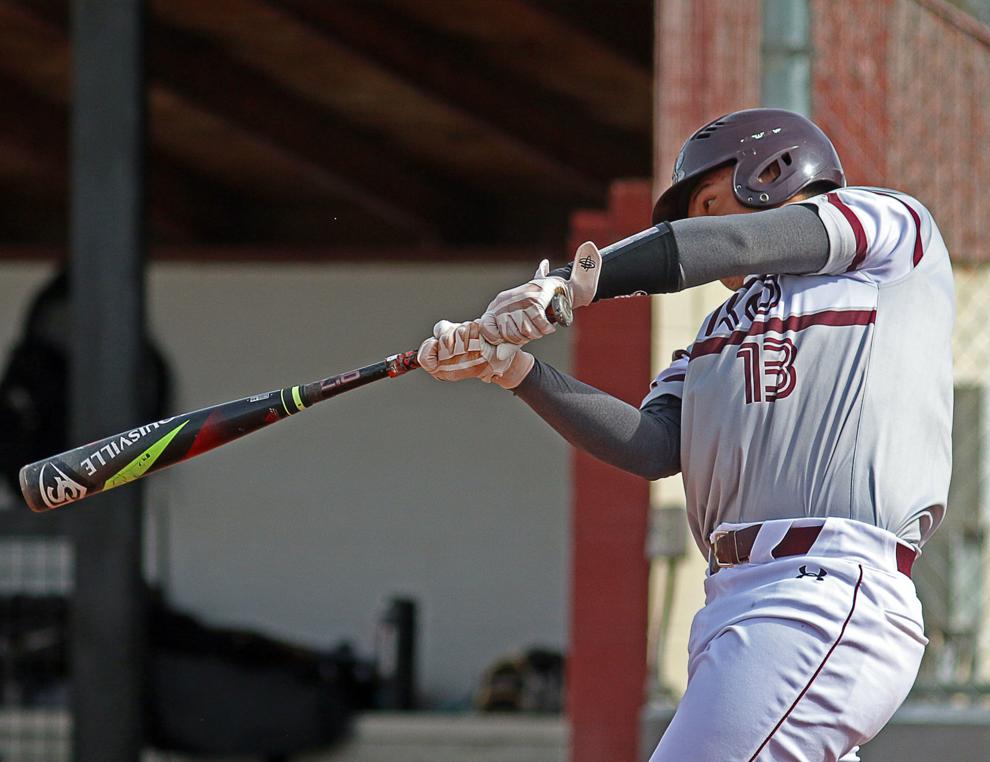 Austyn Marin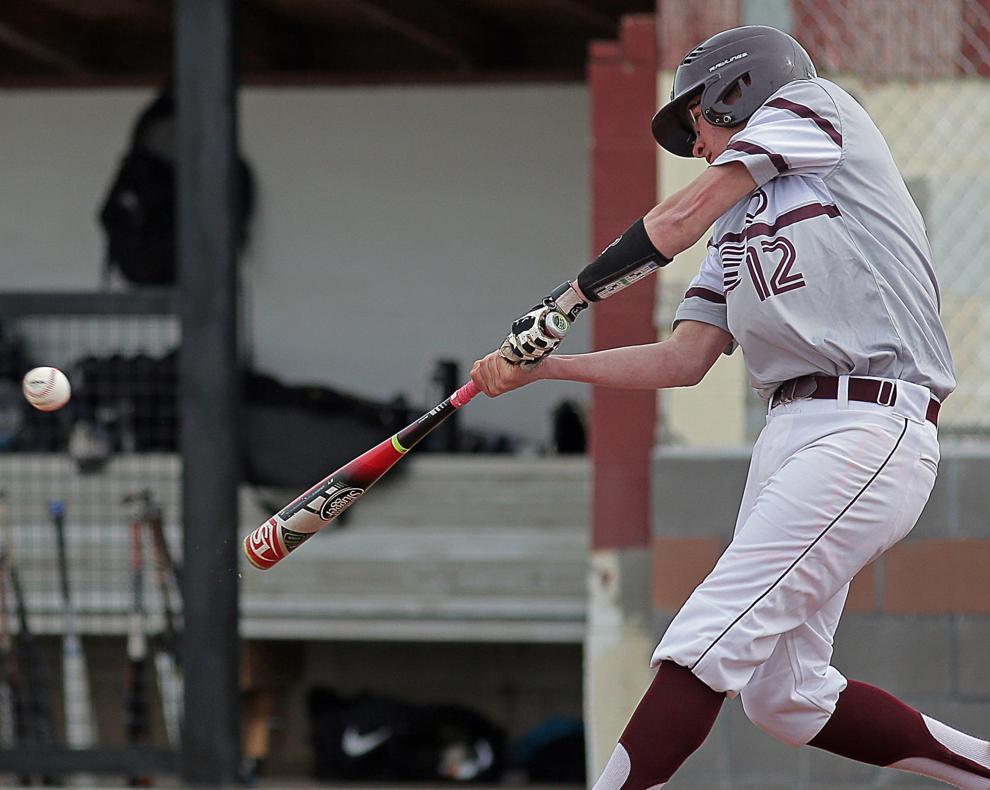 Lincoln Ratliff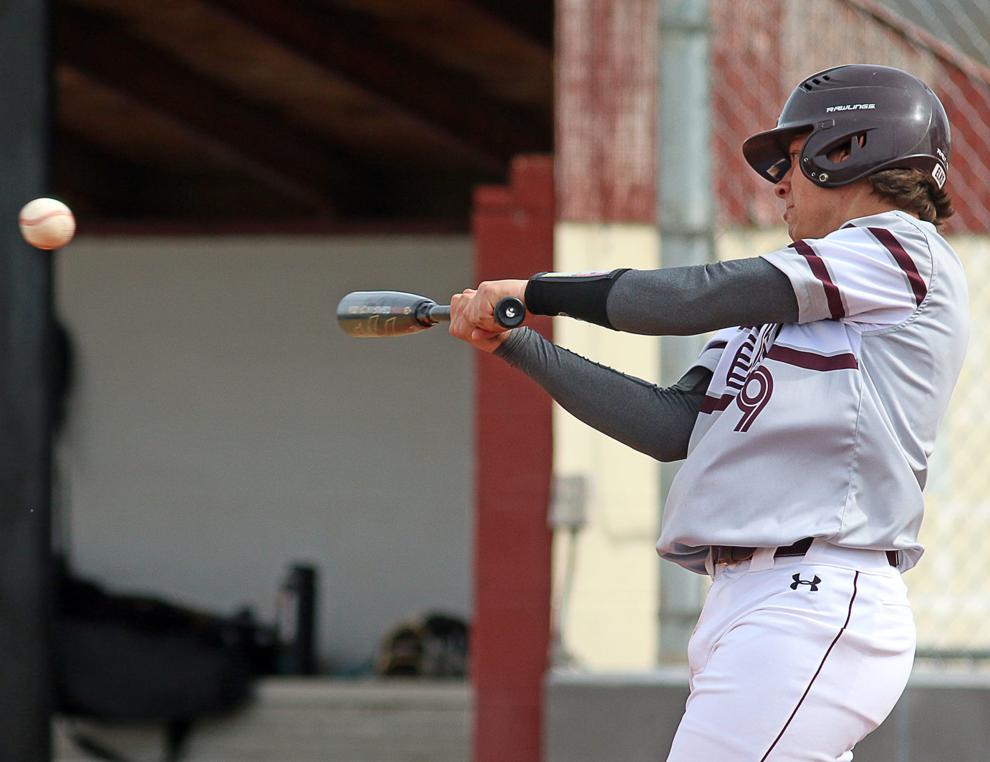 Kaleb Martinez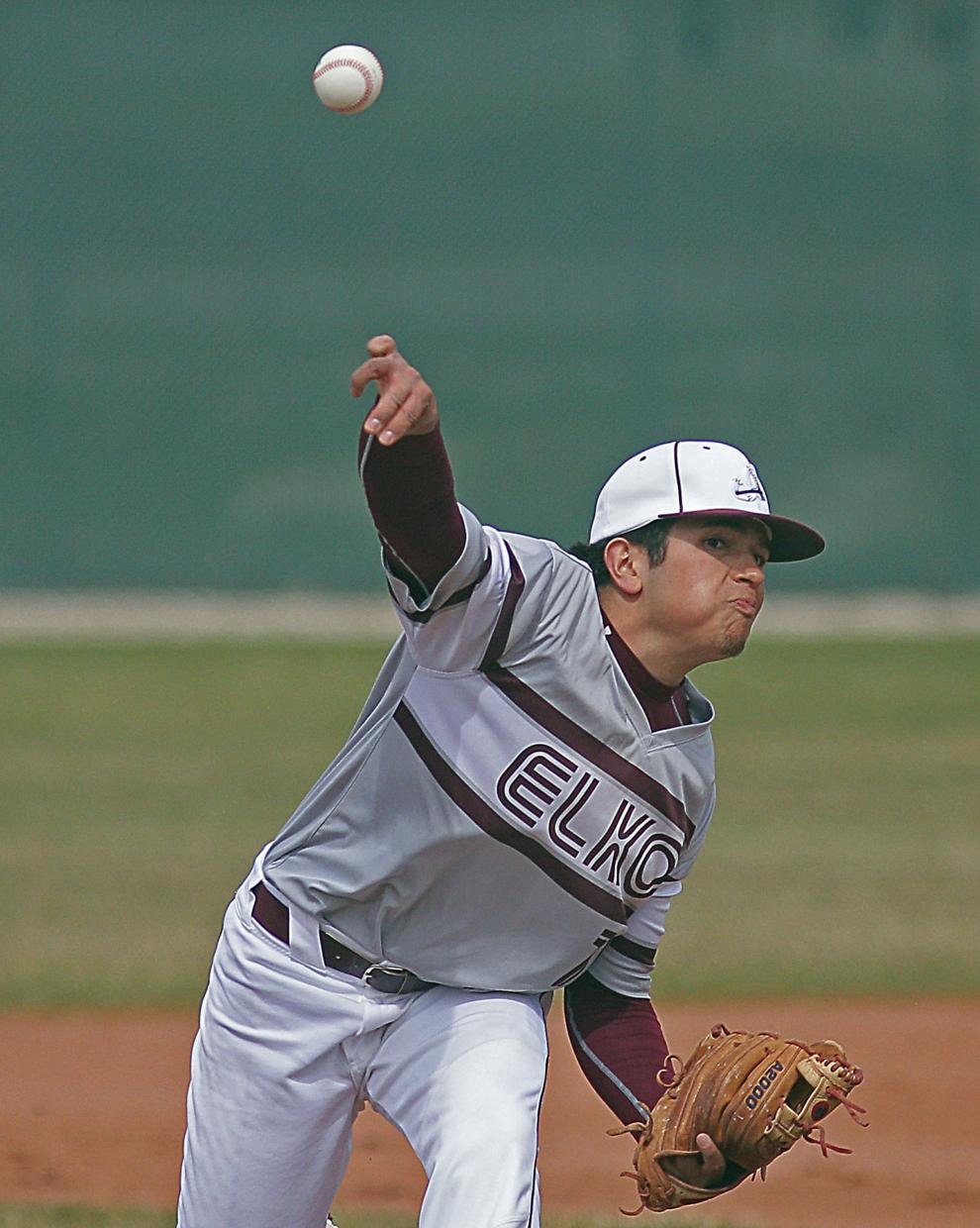 Brycen Kelly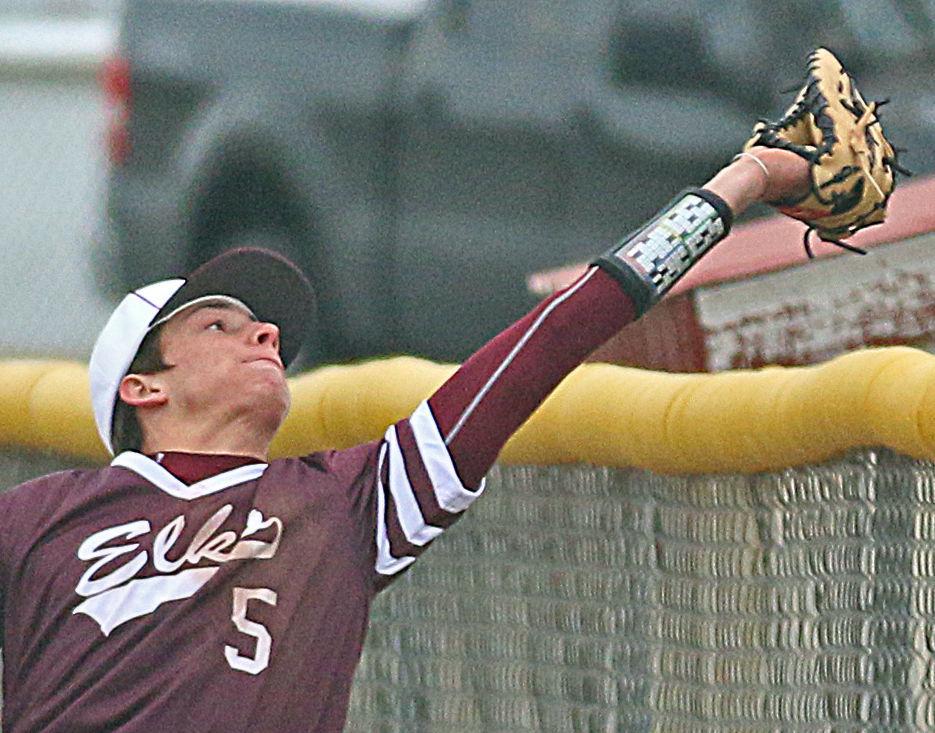 Kaleb Martinez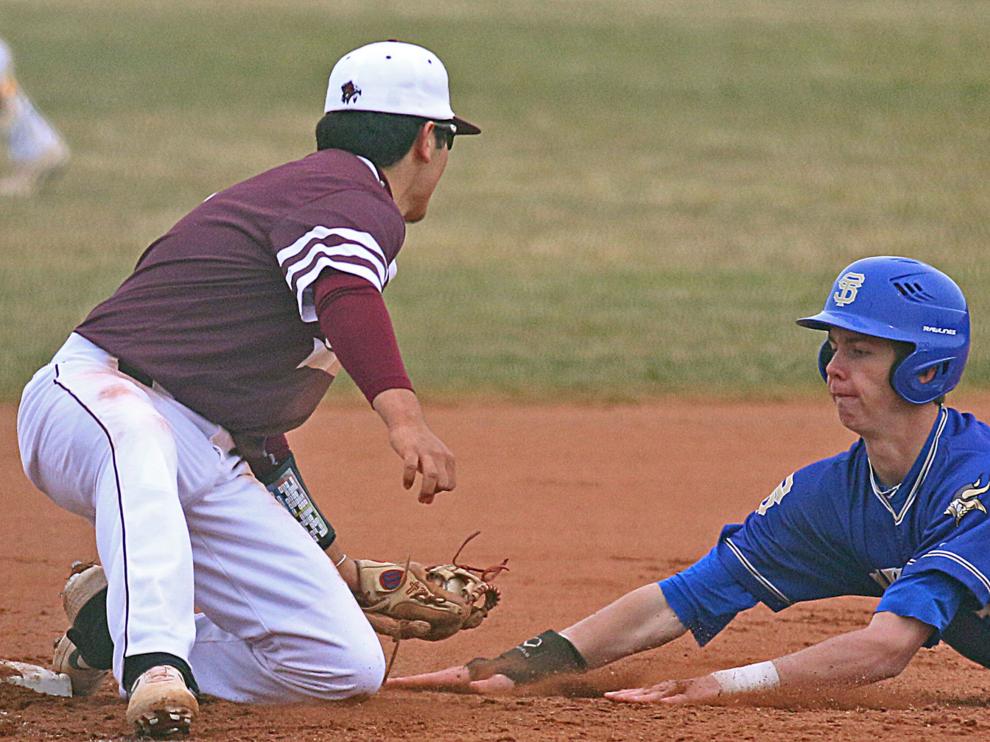 Rolando Acosta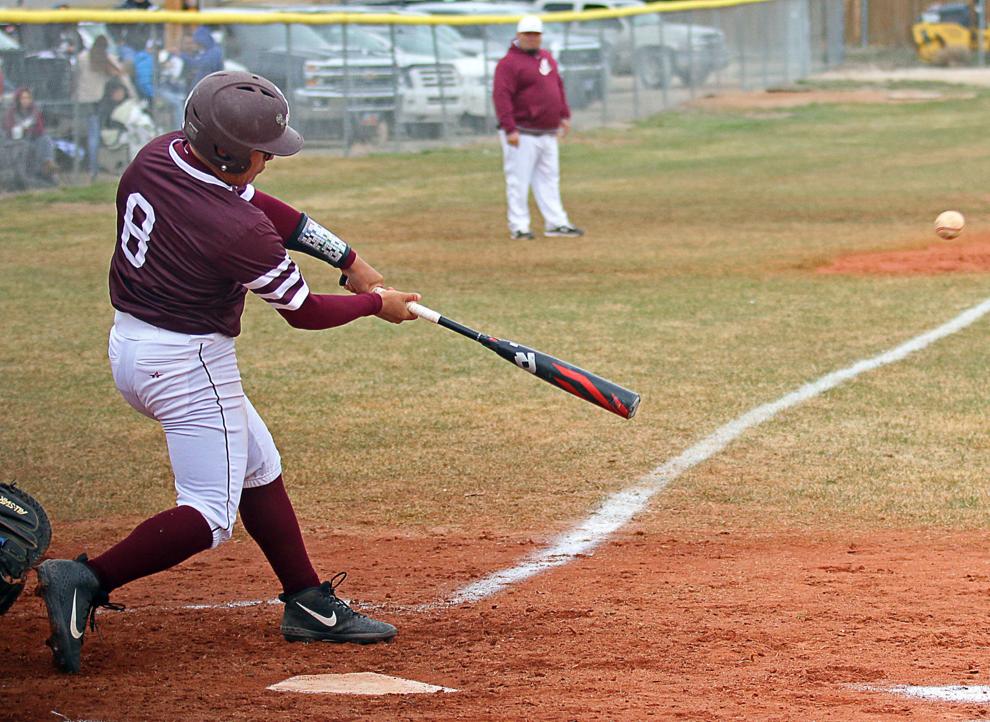 Cooper Jones