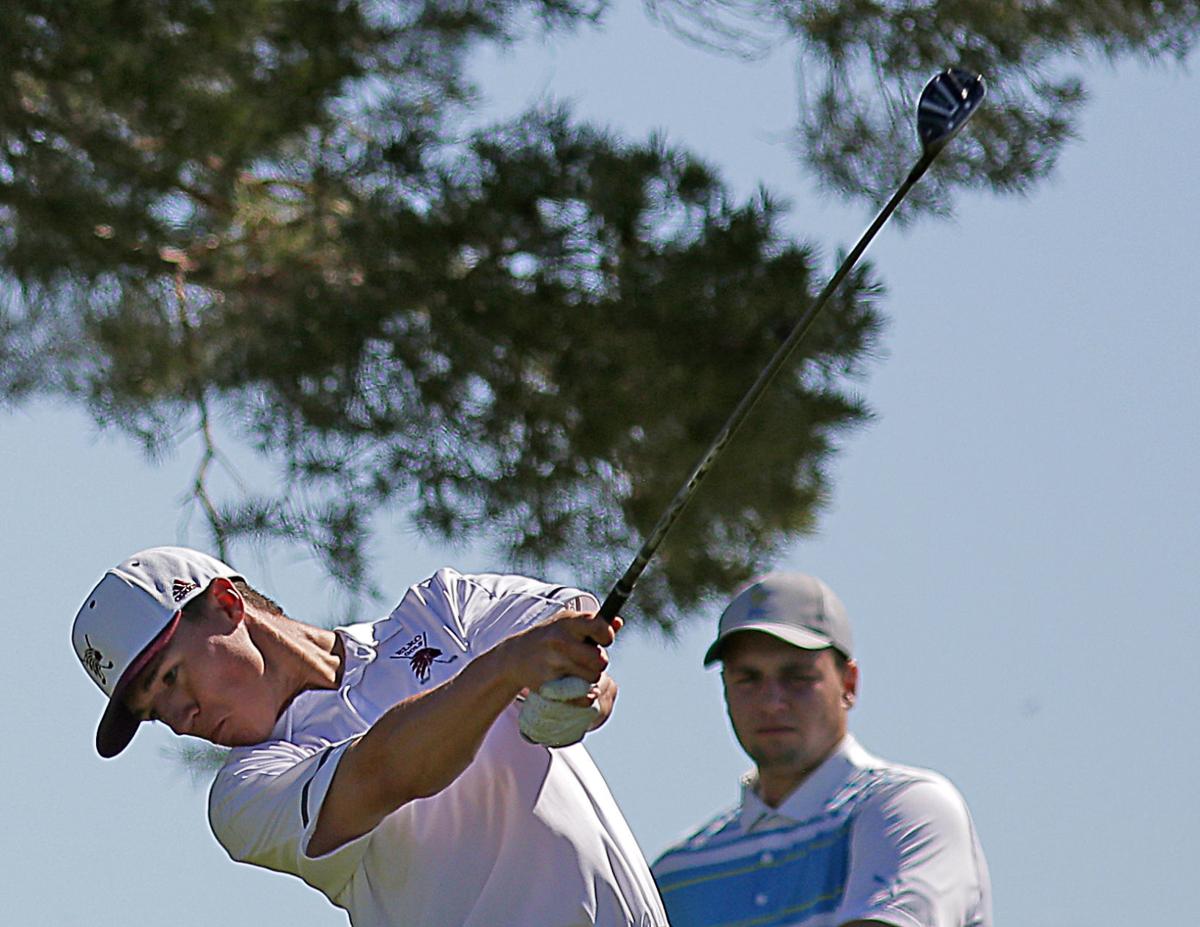 SOUTH TAHOE, California – With two 3A North boys golf tournaments remaining, the Elko Indians likely missed their chance to qualify for the state tournament as a team on Wednesday.
Playing on the Ranch Course at Genoa Lakes Golf Club, Elko posted a team score of 369 – Lowry taking third with a 368.
Entering the tourney in fourth place with the top-three teams in the league qualifying for state, the Indians are now 13 points behind the Buckaroos.
Truckee won the tournament with a team total of 339, South Tahoe finishing second with a score of 351.
Fernley placed fifth with a 399, and Spring Creek closed with a 421 for sixth place.
Individually, the top honors went to Truckee's Gabe Smith with a round of 80.
He was followed by teammate Ethan Flynn's 83 for second place, and third was split among a trio of golfers.
South Tahoe's Marcus Slack, Lowry's Kobe Stoker and Fallon's Jace Harmon each finished the day with matching 85s.
Elko senior Cade Chappell took sixth place with a round of 87, and Spring Creek sophomore Kevin Thompson was among a five-way tie for seventh place with an 88.
You have free articles remaining.
Truckee's Owen Slusher and Ryland Ward and South Tahoe's Bailey Sommerfield and Dalton Drum also carded 88s.
For the Indians, sophomore Kaden Konakis followed Chappell's 87 with a 90 for the team's second-best score.
Elko's third and fourth cards closed the scoring with a pair of 96s, set by both junior Derek Peters and senior Christian Cooper.
In non-qualifying totals, the Indians remained consistent – sophomore Derek Elquist posting a 97 and junior Kelby Criss rounding out the roster with a 98.
Behind Thompson, Spring Creek's second-best round came from freshman Shawn Lortie – who finished up with a 108.
Kayden Boyle tallied the third-best round for the Spartans with triple 1s – 111 – and junior Noah Rice capped the qualifying scores for Spring Creek with a 114.
Sophomore Garret Frisbie went to the clubhouse with a 116 and Harry May closed the day and the roster with a round of 119.
Up Next
The regular season will draw to a close with a back-to-back, starting with North Valleys' tournament on Tuesday, May 7, at Sierra Sage Golf Course, in Reno.
Truckee's tournament will mark the 3A North season finale on Wednesday, May 8, at Martis Camp Lodge, in Truckee, California.