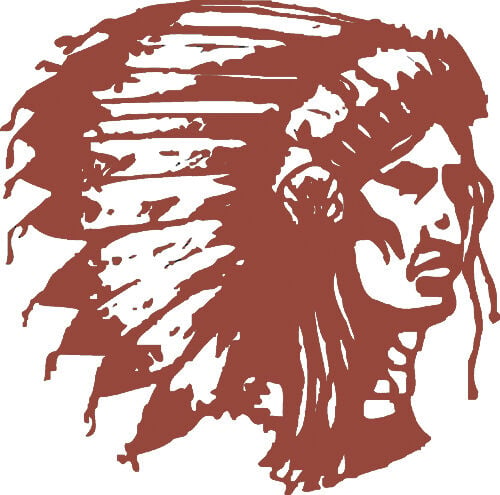 The Lady Indians will enter their home and league openers, set to host Truckee at 2 p.m. Friday and 1 p.m. Saturday, at Newton Field.
Elko wrapped up the Desert Winds Tournament with a 3-1 record on consecutive victories.
Versus Indian Springs
Against the Lady Thunderbirds, Elko gave up two runs in the first inning on a bases-loaded walk and a hit-by-pitch.
However, the Lady Indians essentially sealed a victory with a 13-run frame in the bottom half.
Senior Madi Murray drove in senior Caresse Basaraba with a single to center field, grabbed a 3-2 lead on a two-run error — allowing junior Hayley Rodriguez and Murray to cross — and went up 4-2 on an HBP as junior Lexi Schweer strolled across the plate.
A fielder's choice allowed a run but did not record an out and junior Emery Lesbo trotted home, and consecutive walks with the bases cranked gave runs to junior Kaitlyn Parker and senior Dariahn Primeaux.
The Lady Indians took an 8-2 advantage on an RBI base knock by Rodriguez — scoring senior Kaitlyn Walton — and an error at shortstop gave senior Mary-Tessa Slater a free run.
The margin went to nine on a two-RBI rip to left field by Murray — driving in Basaraba and Rodriguez — Elko scoring 11 runs before earning its first out on a fly ball to first base.
On the next at-bat, Lesbo singled to left on a line and scored Murray and an error at second base crossed Lesbo after she took third on a passed ball.
Elko ended the onslaught with intentional outs at first base.
In the top of the second, junior Rylee Ferguson notched the first out with a strikeout after allowing a leadoff walk — Elko committing an error at second base — and the Lady Indians turned a double play to end the frame, Parker catching a line drive at first and throwing to Schweer at shortstop to double off the runner at second.
Senior Breanna Whitted scored the first run in the bottom of the second on a dropped-third strike.
Lesbo pushed the advantage to 15 with a three-run single to center — scoring sophomore Hadlee Ratliff, Murray and Schweer — and Parker drove in Lesbo with a base knock.
Three straight walks led to the next run — Ratliff earning a free pass — Parker crossing on the bases-juiced walk.
Junior Shyanne Wedlund singled to short and scored junior Lia Bacon, and a three-run error in left field on a fly ball brought home Whitted, Ratliff and Wedlund for a 21-run lead.
Elko ran into an out on the base paths and ended the inning.
After giving up a leadoff walk in the top of the third, sophomore Abagail Whitted ended the contest with three-consecutive outs — firing two strikeouts and a 2-3 groundout.
The Lady Indians bounced back from a loss with a 23-2 blowout victory.
Lesbo led Elko with six RBIs and tied Murray for the team high with three runs scored — Murray driving in three runs — and Parker tallied two RBIs and scored a pair of runs.
The Lady Indians had six girls score two runs apiece, and seven notched an RBI each — five more girls scoring once apiece.
As a pitching staff, Elko tossed a no-hitter across three innings.
Elko pitching: Ferguson 1-2/3 IP 0 H 2 R 2 ER 4 BB 2 K, (W) B. Whitted 1/3 IP 0 H 0 R 0 ER 0 BB 1 K, A. Whitted 1 IP 0 H 0 R 0 ER 1 BB 2 K.
Elko batting: Rodriguez 2-2, Lesbo 2-3, Murray 2-3, Wedlund 1-2, Parker 1-2.
INDIAN SPRINGS — 200 — 2 0 5
ELKO — (13)(10)X — (23) 8 1
Versus Spring Creek
In the tournament finale for both teams, Elko closed with a 6-5 walk-off victory over Spring Creek — the back-and-forth battle providing fireworks in the final frame.
The Lady Spartans struck quickly, gaining a leadoff double from junior Anessa Chiquete.
Freshman Kylie Harris placed runners on the corners with a single to left field, Chiquete scoring an on RBI groundout by sophomore Janeigha Stutesman.
The bases were loaded with a walk to senior Hailey Watson, but Elko escaped further damage with a flyout to Schweer at shortstop and a popup to Lesbo behind the plate.
In the bottom half, the Lady Indians' first two hitters were sat down with a groundout to freshman Abigail MacDiarmid at third and a strikeout by senior pitcher Shawnee Walters-Haas.
Breanna Whitted drove a double to center field, but a lineout to senior Ashton Moon at second ended the threat.
In the top of the second, Spring Creek flew out to Primeaux in right and Basaraba in left before Moon singled on a fly ball to shallow-left field — grounding out to Slater at second to end the frame.
The Lady Indians took their first lead in the bottom half, Murray scoring on a one-out error at second base and Primeaux crossing on a two-out single by Slater to second for a 2-1 advantage.
Spring Creek led off the top of the third with back-to-back base knocks from Harris and Stutesman, tying the game on an RBI groundout by senior Keonua Morales and crossing Harris.
The Lady Spartans opened a 3-2 lead on a two-out double by Walters-Haas to center field that scored Stutesman.
Elko evened the tally with a two-out base rip up the middle by Murray that sent around Lesbo from second.
Spring Creek packed the bases on a pair of walks and a single by Moon in the top of the fourth, a one-out walk to Stutesman scoring sophomore Nyha Harris for a 4-3 lead.
Entering the game in relief, Breanna Whitted fired a strikeout and put two away — Moon giving Spring Creek a 5-3 lead as she scored on a wild pitch.
A punchout ended the frame.
In the home half, Stutesman struck out the leadoff hitter.
Elko answered with consecutive two-bag ropes by Basaraba and Bacon — the second scoring Basaraba and slicing the deficit to one at 5-4.
The Lady Indians needed a rally as Elko flew out to Stutesman in right field — moving to the outfield as Walters-Haas had entered to the circle — but Lesbo punched a clutch double to center and tied the game as she drove in Rodriguez.
Elko stayed alive with a walk to Schweer, and Murray lined a base knock to left — Lesbo jumping on her horse and galloping home for the game-winning run in walk-off style.
The Lady Indians came from behind multiple times for a 6-5 victory.
Murray led Elko with two RBIs and scored a run — driving in the game-winning run — and Lesbo scored a game-high two runs, including the game winner. She also drove in a run.
Stutesman drove in two runs to pace Spring Creek and scored a run of her own.
Spring Creek pitching: (L) Walters-Haas 2-1/3 IP 6 H 4 R 1 ER 1 BB 3 K, Stutesman 1-1/3 IP 3 H 1 BB 1 K.
Elko pitching: A. Whitted 3 IP 7 H 5 R 2 ER 2 BB 1 K, (W) B. Whitted 1 IP 0 H 0 R 0 ER 2 BB 2 K.
Spring Creek batting: Moon 2-2, K. Harris 2-3, Chiquete 1-2, Stutesman 1-2, Walters-Haas 1-2. 2B: Chiquete, Walters-Haas.
Elko batting: Murray 3-3, Bacon 2-3, Slater 1-2, Basaraba 1-3, Lesbo 1-3, B. Whitted 1-3. 2B: Bacon, Basaraba, Lesbo, B. Whitted.
SPRING CREEK — 102 2 — 5 7 2
Home and League Openers
The Lady Indians (3-1 overall) will open Division 3A North and home play against Truckee (0-2 overall) at 2 p.m. Friday and 1 p.m. Saturday, at Newton Field.
Madi Murray signing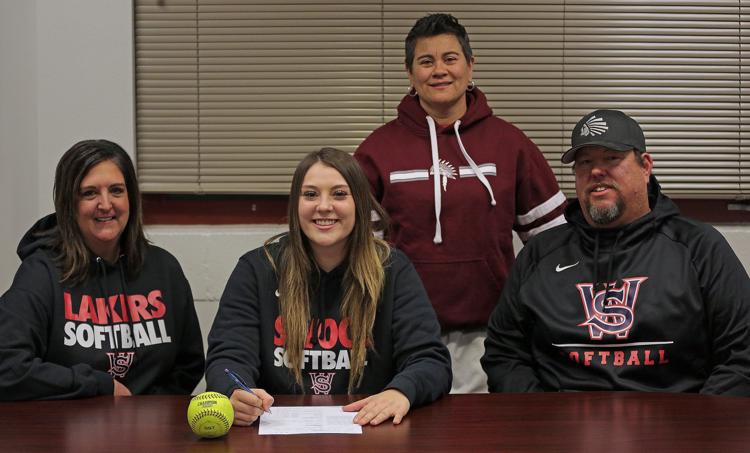 Caresse Basaraba Signing
Jacqueline Pete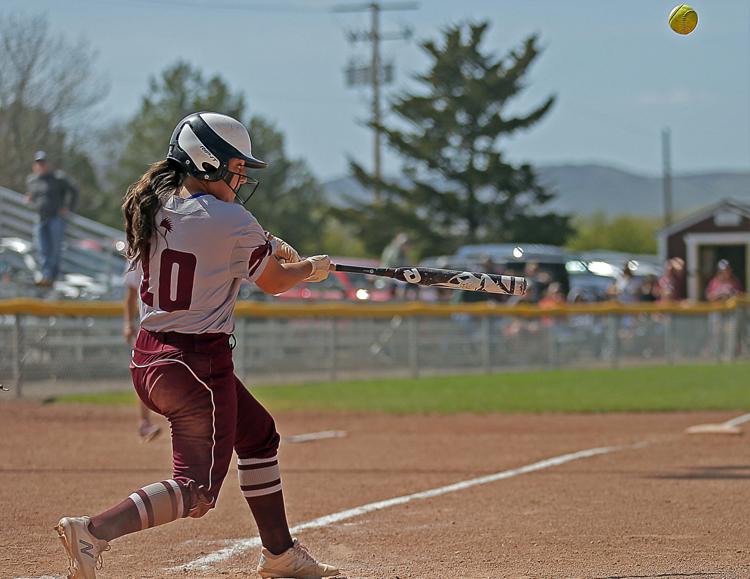 Breanna Whitted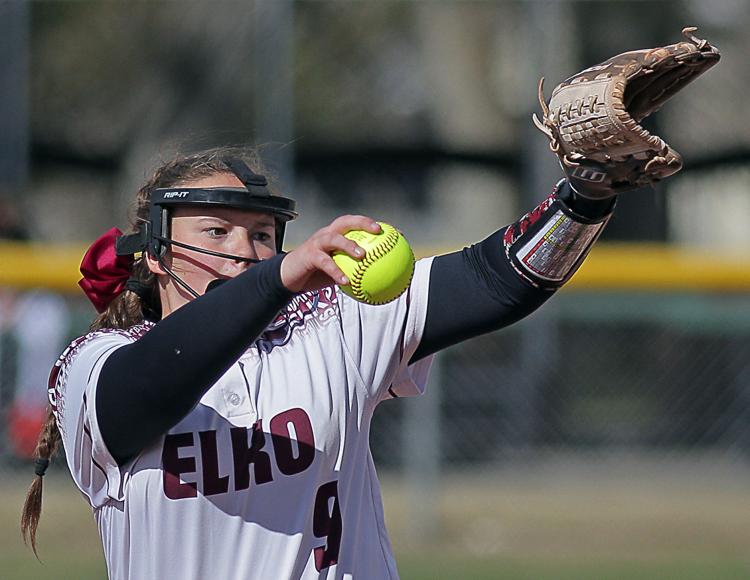 Lexi Schweer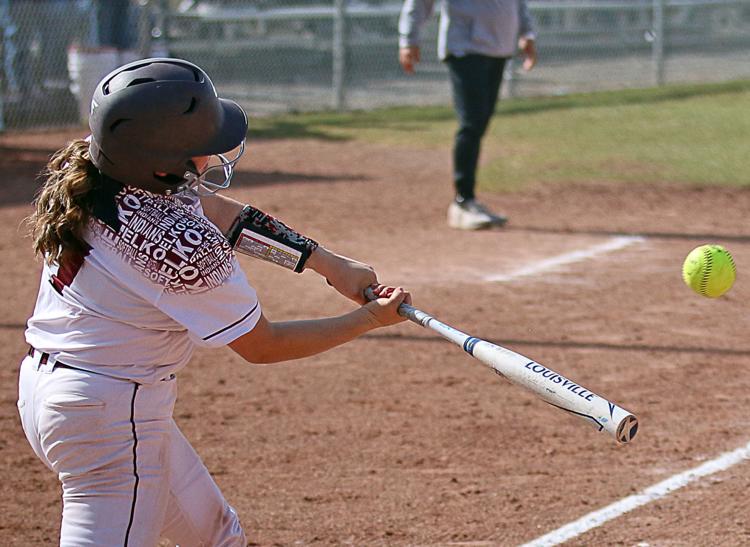 Lauryn Guenin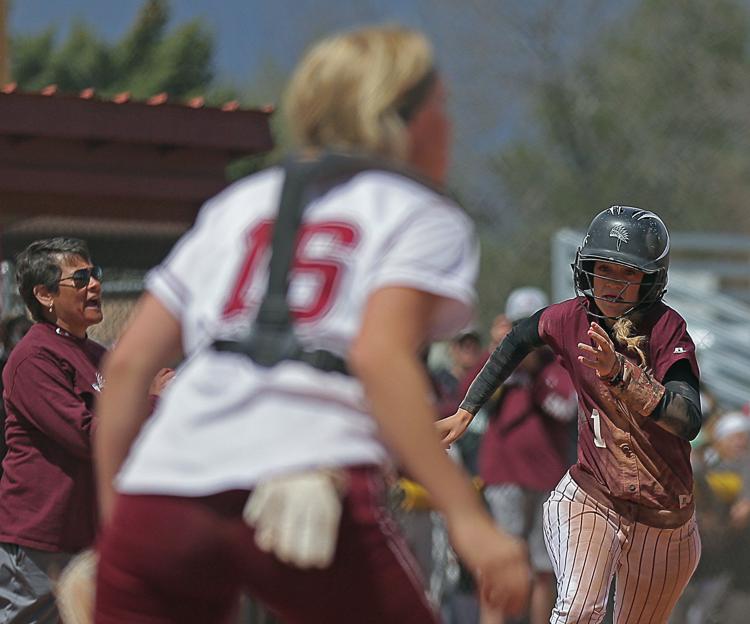 Kaitlyn Rizo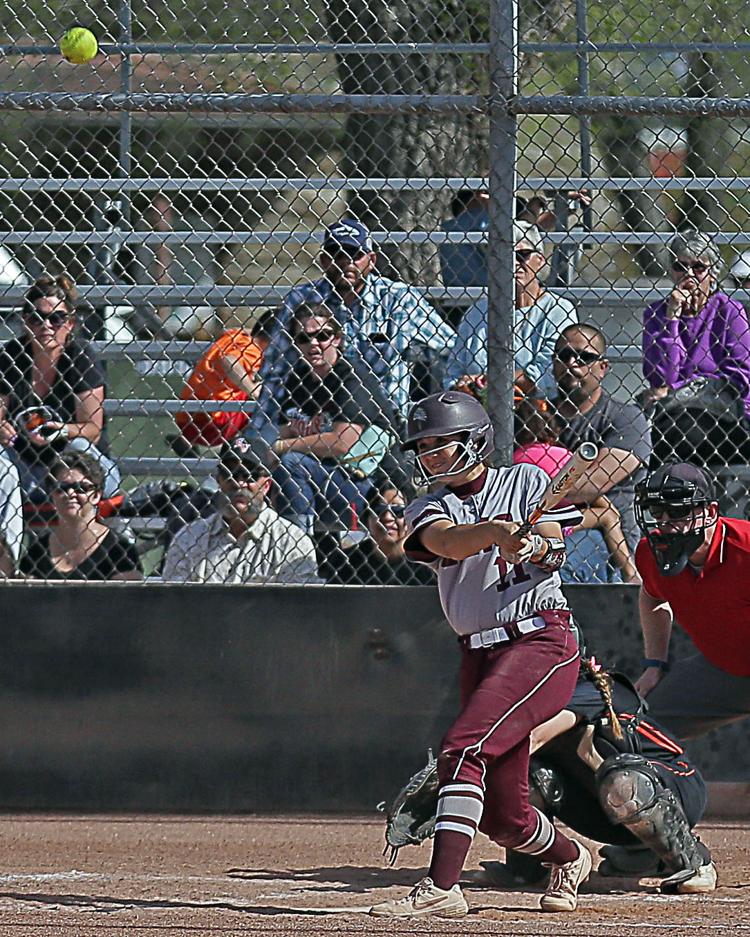 Kenzie Ratliff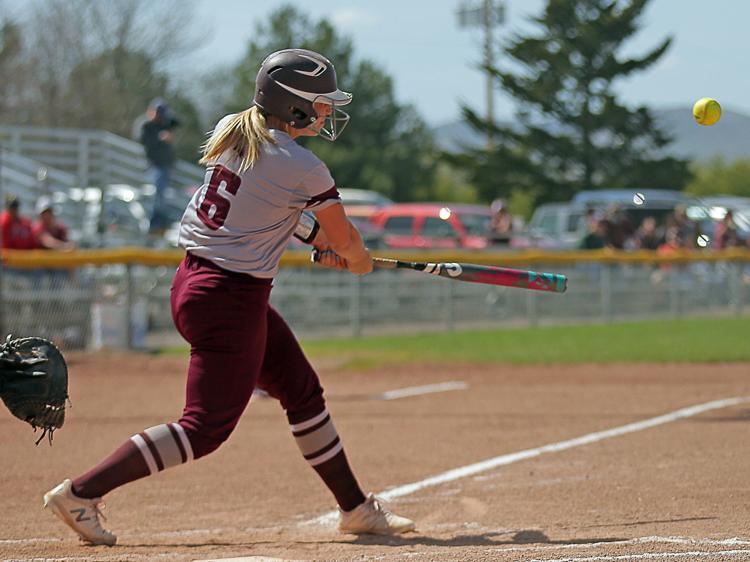 Kaitlyn Rizo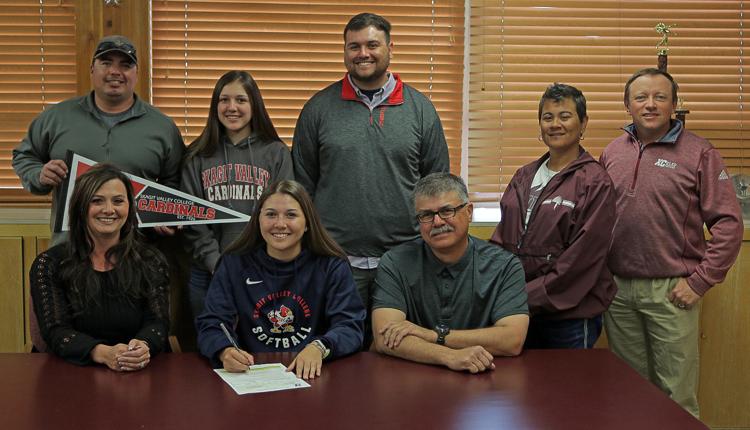 Breanna Whitted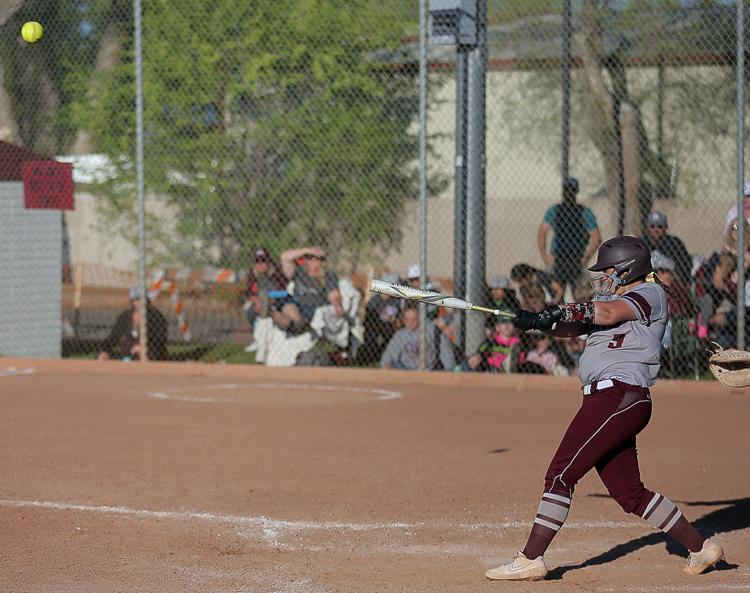 Lexi Schweer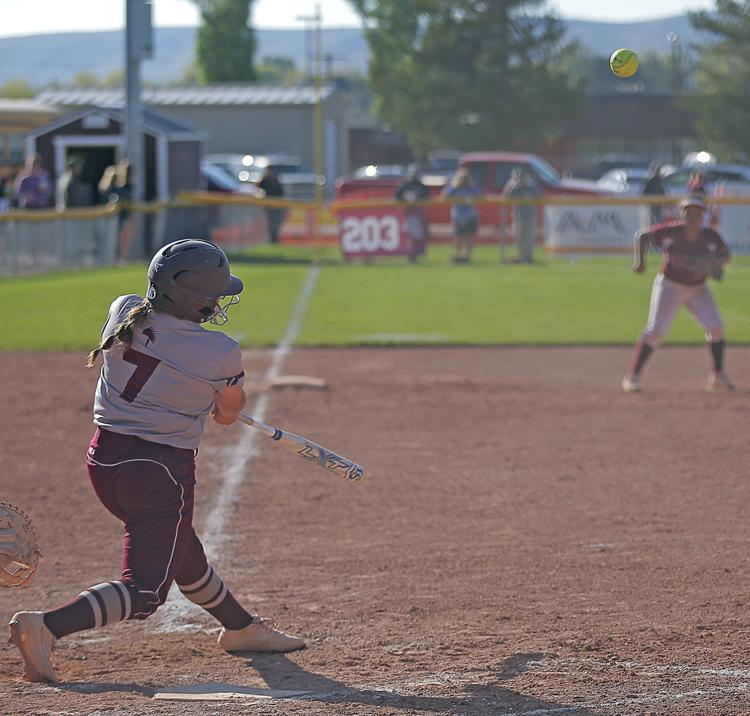 Rylee Ferguson, Kaitlyn Rizo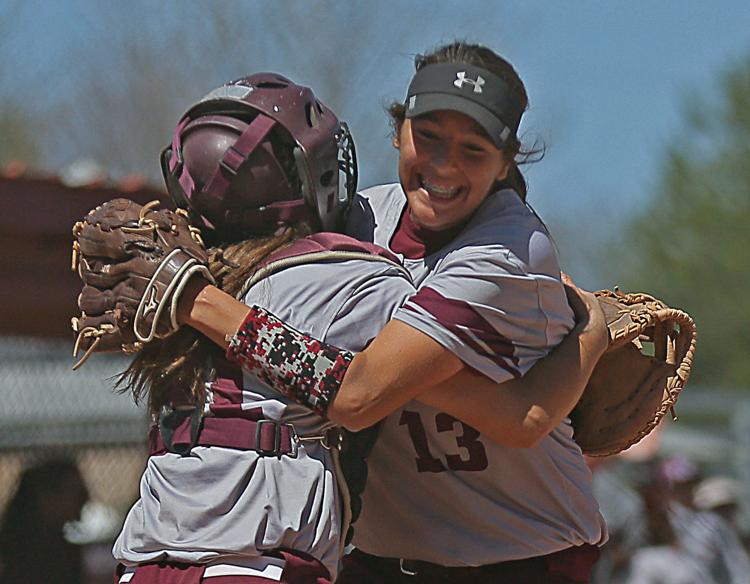 Division 3A north regional softball preview
Breanna Whitted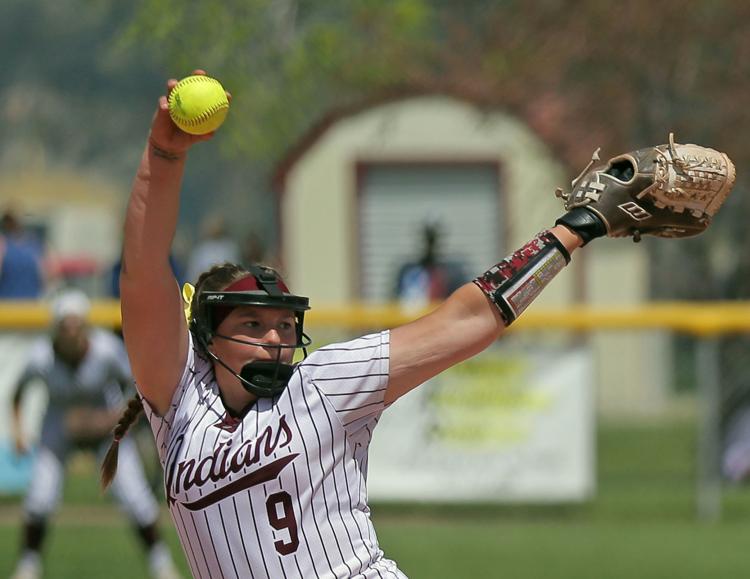 Jacqueline Pete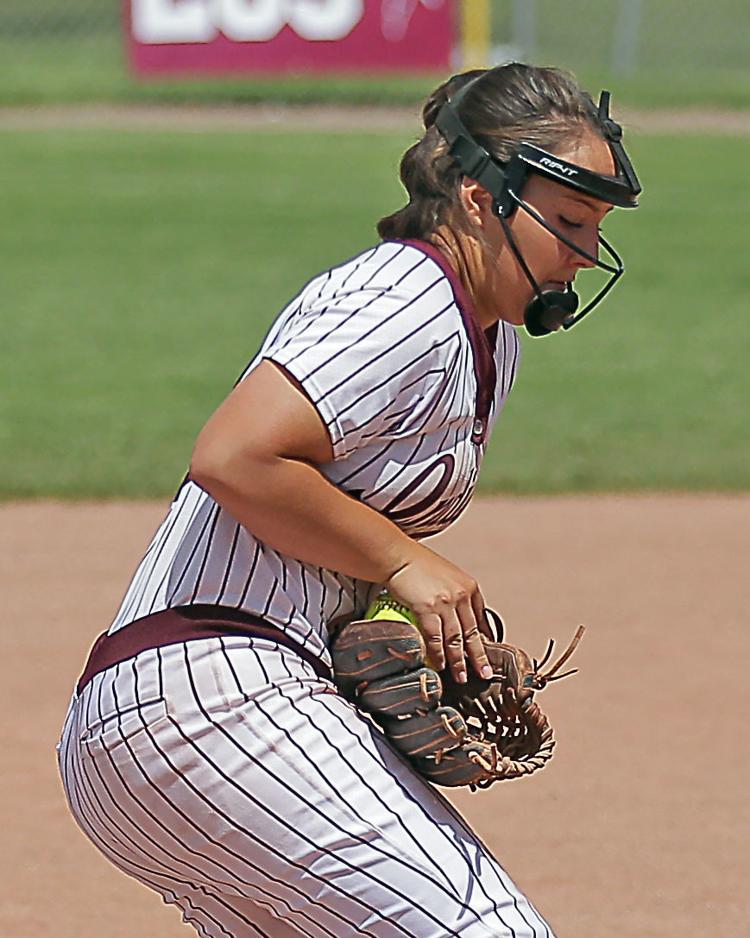 Lexi Schweer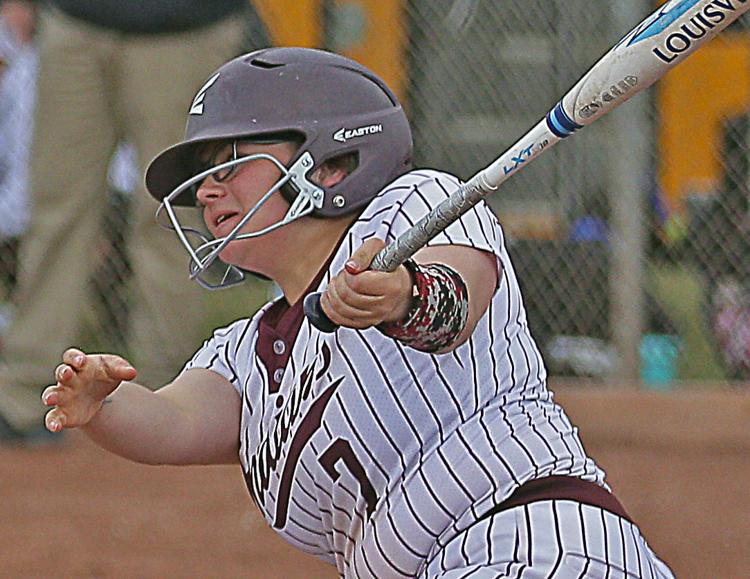 Jacqueline Pete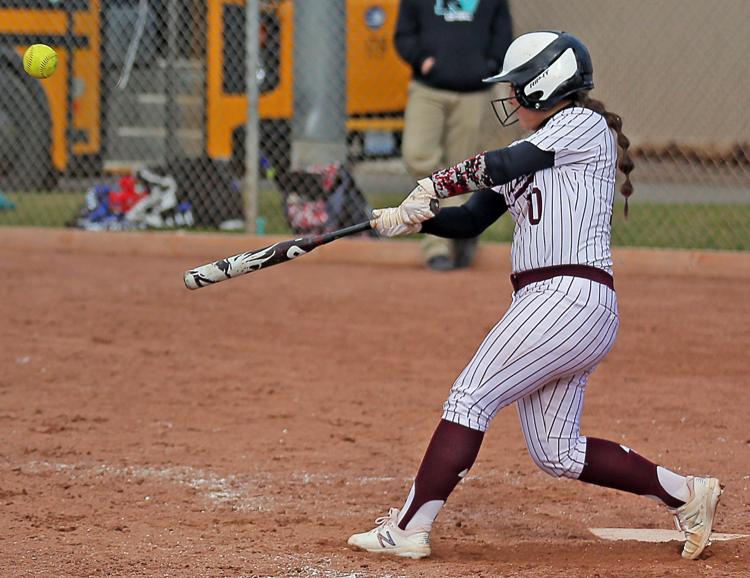 Jersey Tsosie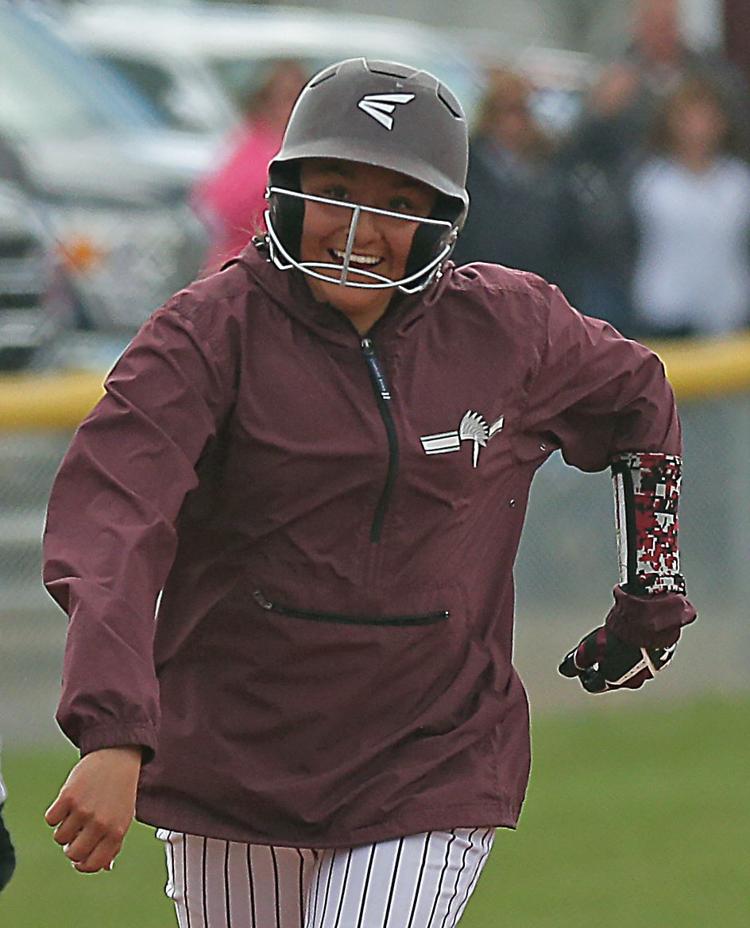 Rylee Ferguson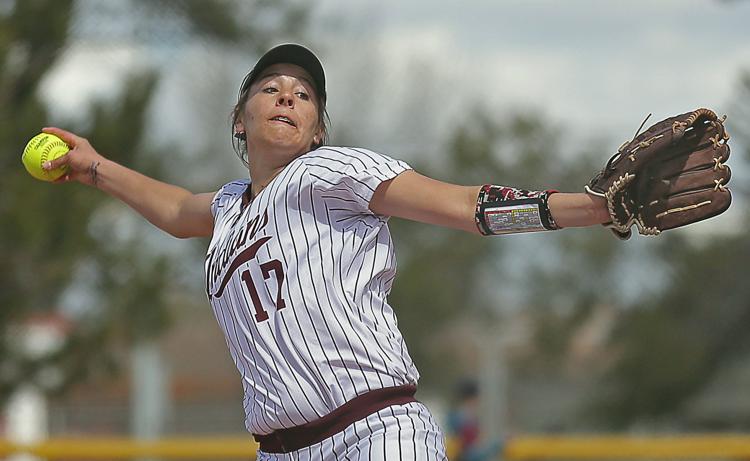 Madi Murray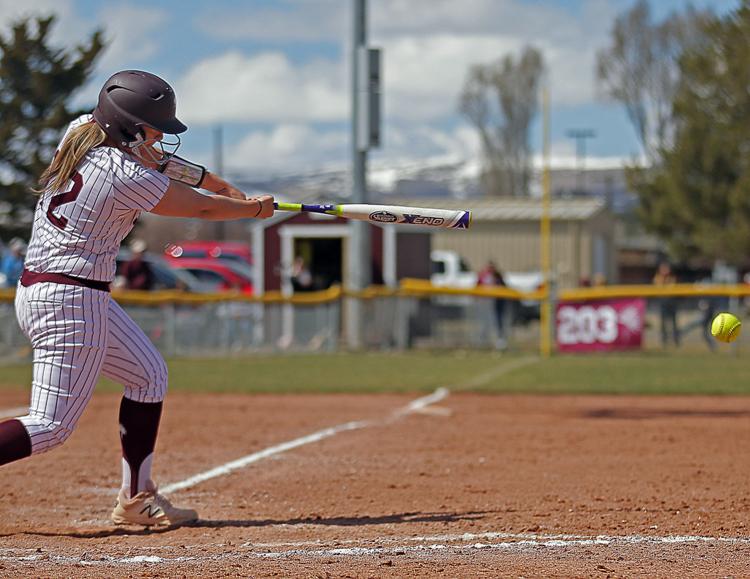 Breanna Whitted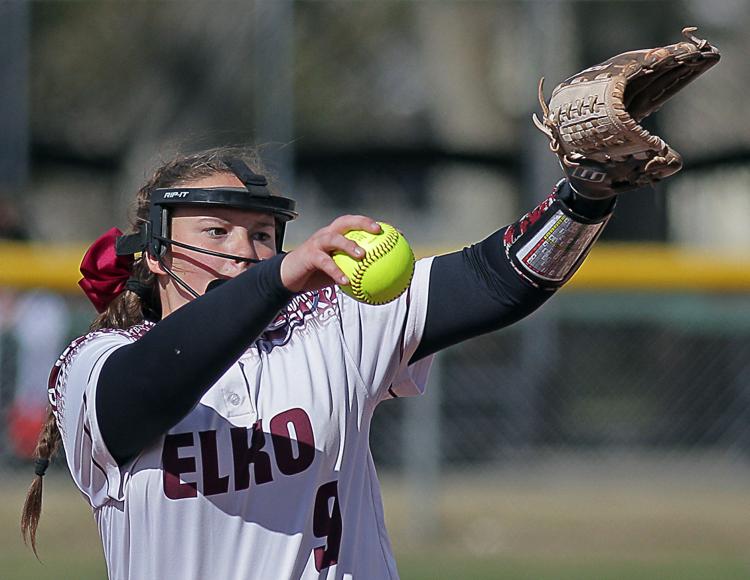 Lauryn Guenin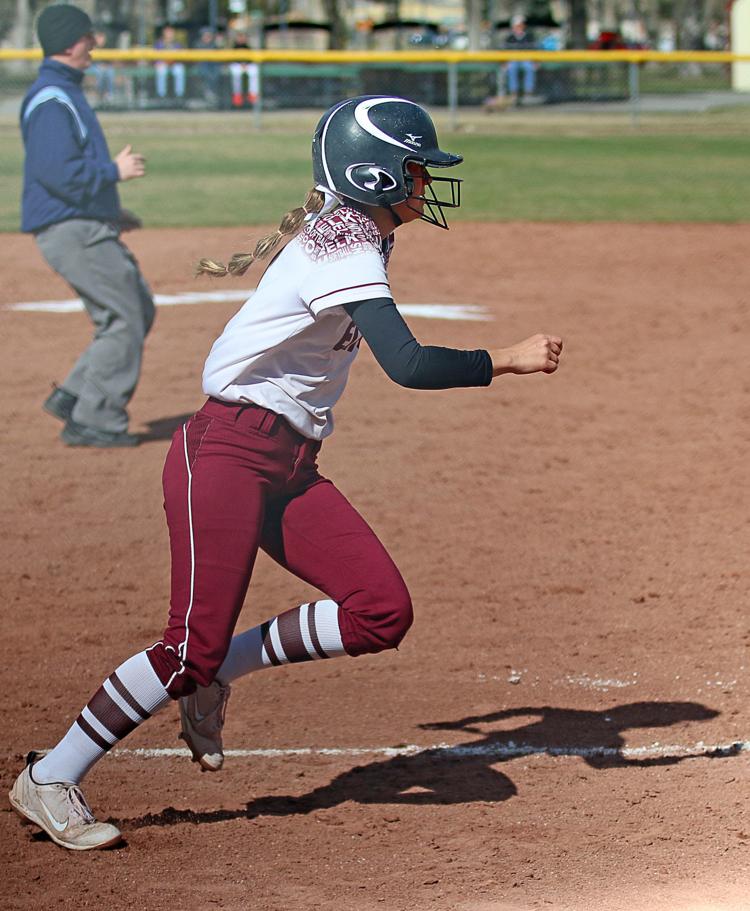 Caresse Basaraba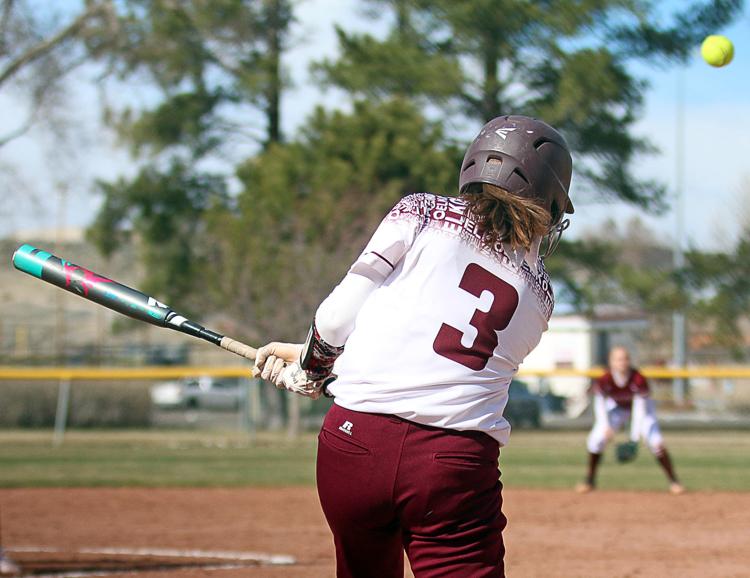 Jersey Tsosie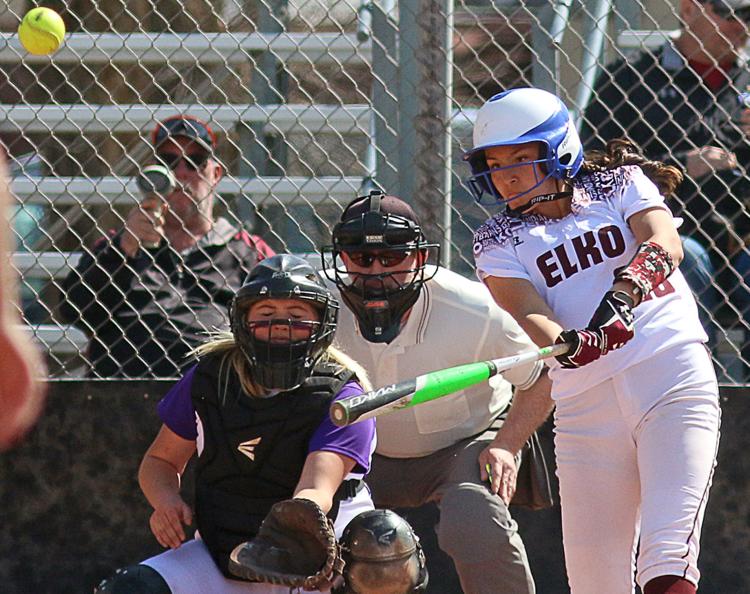 Jersey Tsosie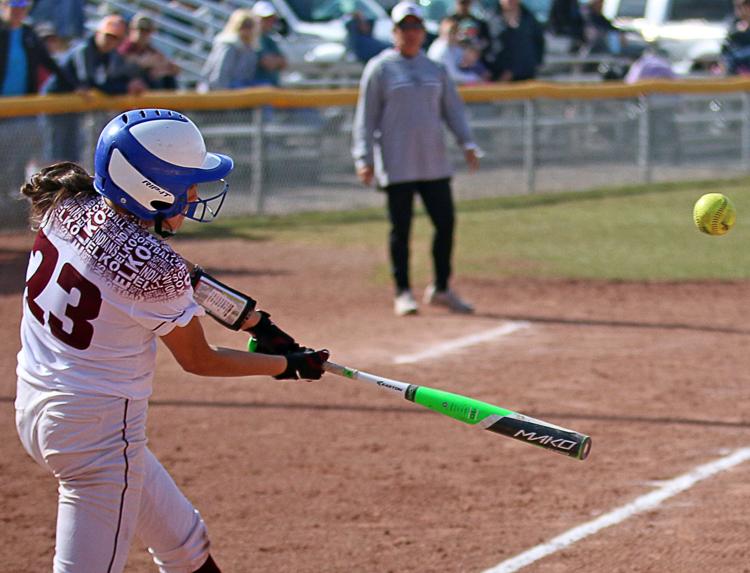 Caresse Basaraba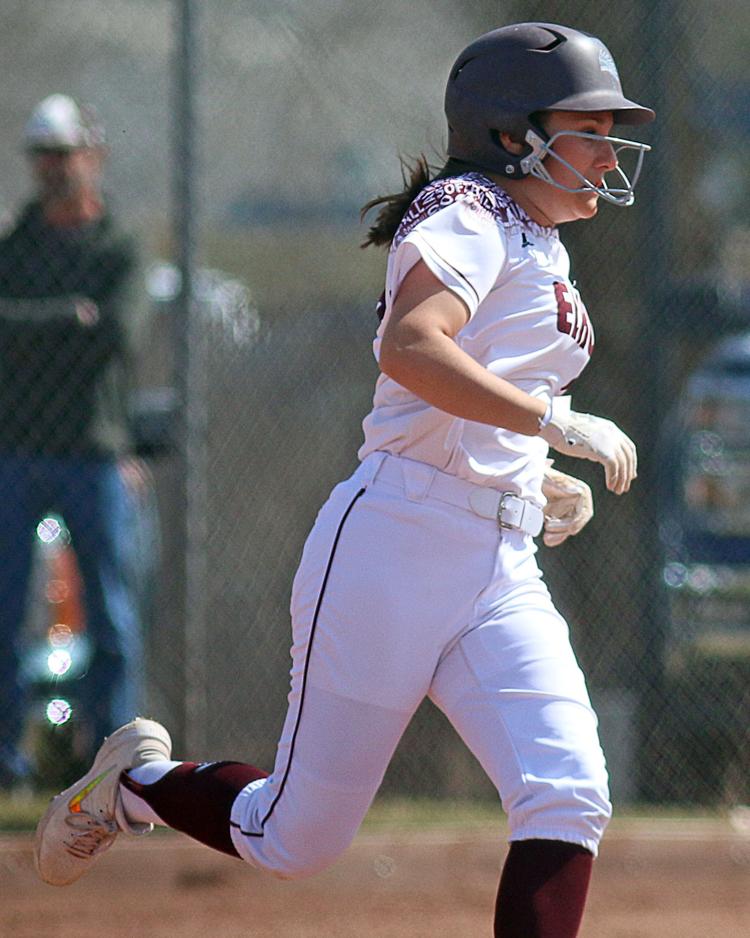 Madi Murray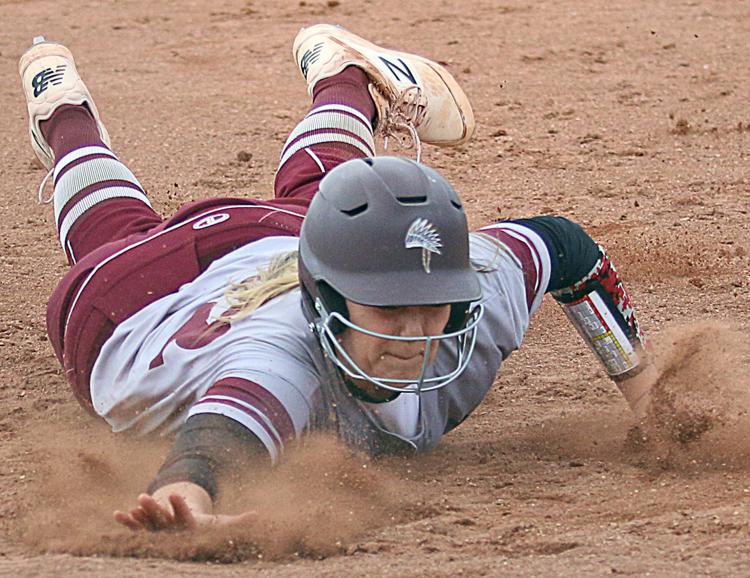 Rylee Ferguson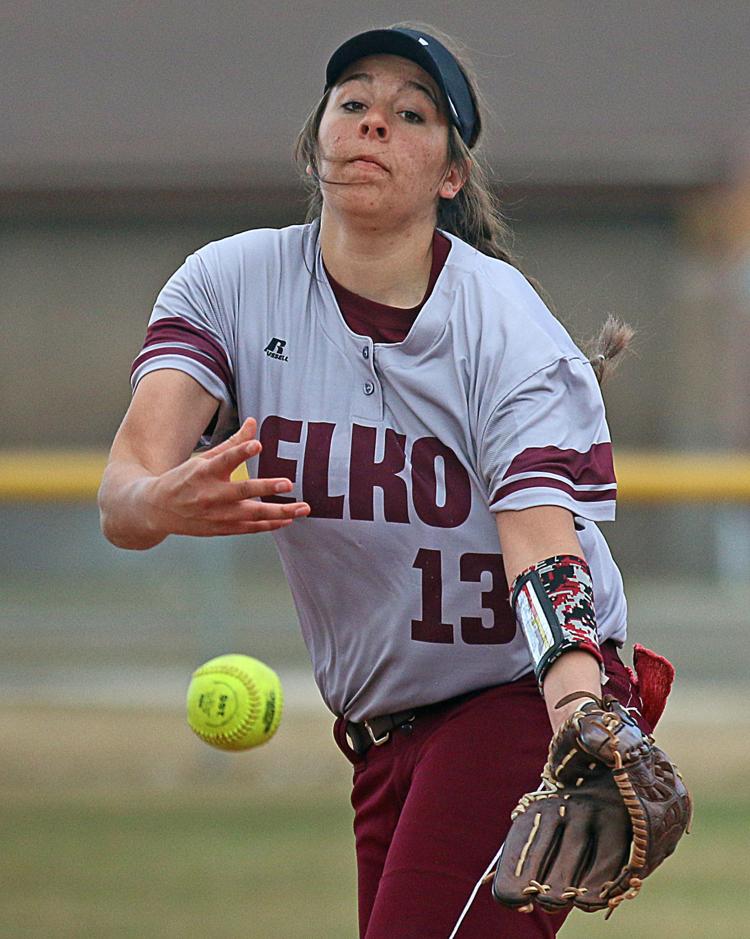 Jacqueline Pete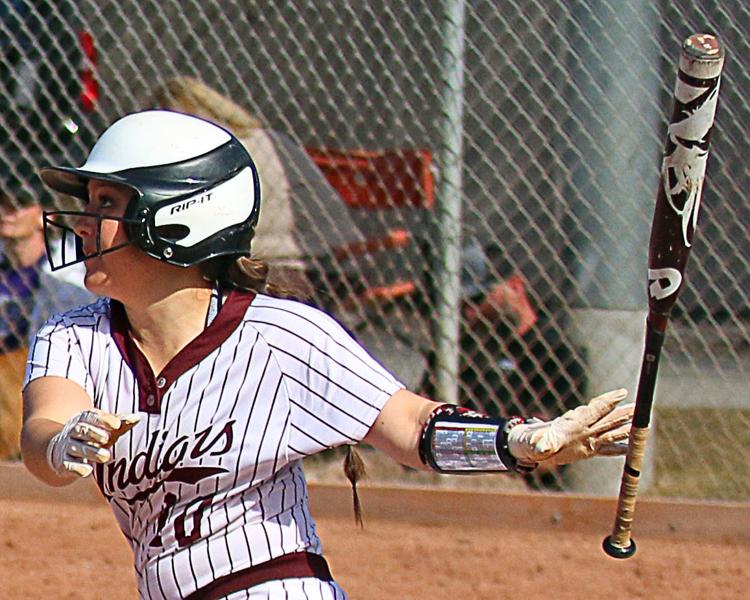 Emery Lesbo
Kaitlyn Rizo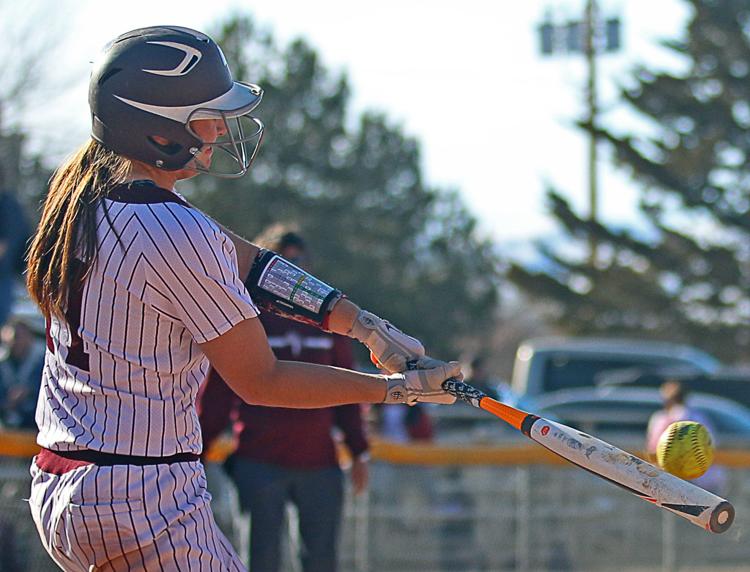 Be the first to know
Get local news delivered to your inbox!