BOULDER CITY — In the past four seasons, there have been two Division 3A state girls golf champions.
After a first-round, season-low 363 Monday during the 2019 Division 3A Nevada State Girls Golf Championships, the question was whether Elko could hang on.
The Lady Indians continued their stellar shooting and pulled away.
With a venue change from Boulder City Municipal Golf Course, Elko notched a similar effort Tuesday at Boulder Creek Golf Club.
A nine-stroke first-round lead turned into a 36-stroke domination, the Lady Indians wining first on both days — closing the tournament with a 370 for a two-round total of 733.
"I couldn't write a better script. The girls have worked hard all year. They all went to the optional camp this summer and were disciplined, attentive and wanted to get better," said Elko coach Jeff Sarbacker. "We really focused on playing smart and being gritty, things that definitely paid off in a state championship setting."
Pahrump Valley jumped from third to second, finishing with a two-round tally of 769 — posting collective cards of 390 and 379.
Boulder City fell from second to third, following their first-round 372 with a second-round 410 for a total of 782.
Truckee was consistent in its rounds, shooting an opening-round 407 and closing with a 408 on day two for a total of 815.
Spring Creek improved on its first-round 452, the Lady Spartans finishing with a day-two 444 for an overall score of 896.
1st-Team All-State
The individual state championship was crushed by Truckee's Ryan Flynn, who took her game to ungodly levels in the second round.
After the first round, she was tied for the lead with a 77 — reeling off a ridiculous seven-under-par 65 in the second round.
Flynn cruised to a 12-stroke lead for the state title on a two-round total of 142.
Pahrump Valley's Breanne Nygaard took second place with a two-day card of 154, opening with a 78 and closing with a 76.
Western's Carolyn Lemon was consistent in a third-place 155 on nearly-identical rounds of 77 and 78.
Elko senior Caresse Basaraba closed her career with the two-best rounds of her life.
Entering the state tournament, Basaraba's personal best was a pair of 86s — posting a first-round 82 and finishing with an 84 on day two.
She ranked fourth overall with a two-round total of 166.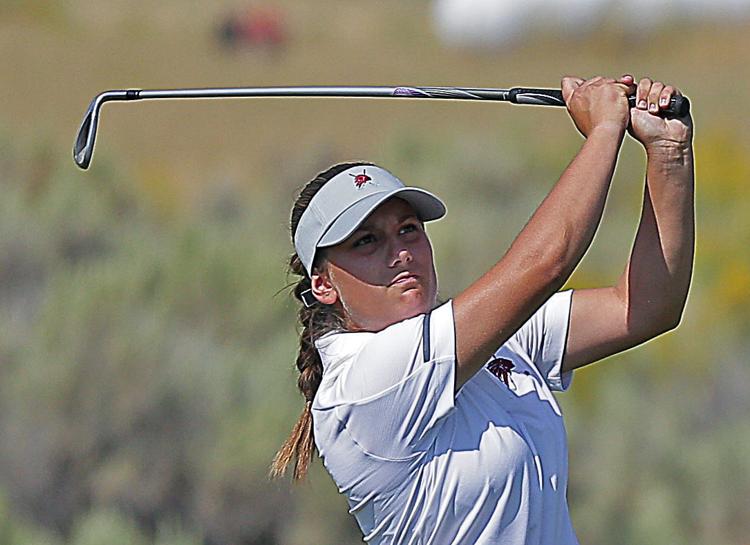 Basaraba posted seven pars and a birdie in each round, stringing together three pars to close the first round and going for a birdie on the ninth hole — parring the 10th through the 13th on day two with a birdie on the 15th.
"For Caresse, as a senior, to shoot two scores better than her previous best was incredible," Sarbacker said. "I couldn't be happier for her."
Boulder City's Sydney Krumm rounded out the top-five with a two-round total of 180 on scores of 84 and 86.
Elko junior Gabby Bement — far from being at her best with a back injury — gutted her way to the final 1st-Team All-State selection with a two-round total of 184, opening with an 87 and closing with a 97.
"Gabby was probably at 50 percent. She got through the first round OK. Her back was bothering her, but it was way worse today," Sarbacker said. "She just kept grinding and grinding. I think that showed her grittiness and her toughness. I really admire what she did."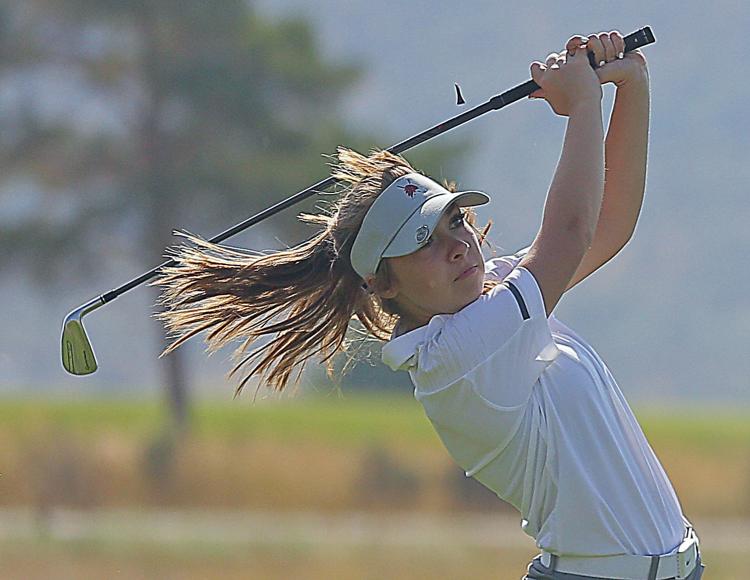 Bement parred five holes in round one — including two straight on the 17th and 18th holes — notching all four of her pars Tuesday on the back-nine, sinking three in a row from the 11th through the 13th.
2nd-Team All-State
The tie for seventh place was a tale of two stories.
Elko senior Chilz Negrete struggled in round one, shooting a 99 with just one par.
In the second round, she bounced back in a big way with an 89 — ripping off six pars and a birdie — opening the day with consecutive pars and a birdie on the third hole.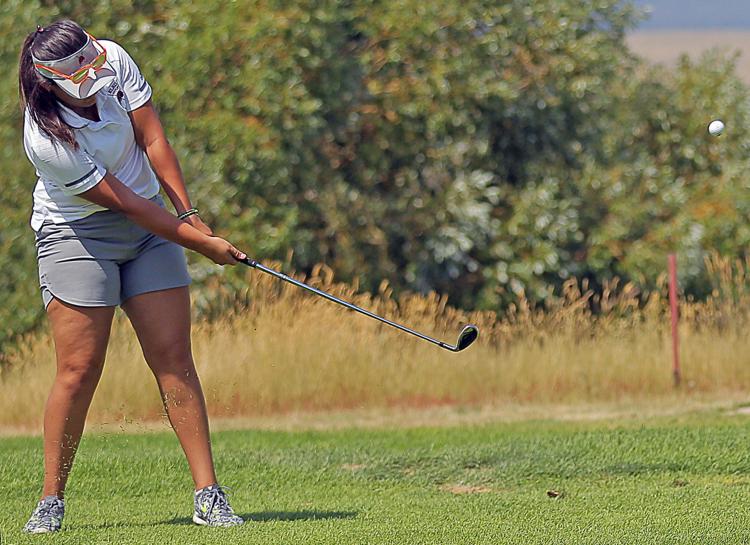 "Chilz really bounced back and played well after struggling in the first round," Sarbacker said. "She finished up really nicely."
You have free articles remaining.
Her two-round 188 matched the score of a familiar face.
Spring Creek senior Emalee Ingram capped her remarkable career one place and four strokes away from a 1st-Team All-State nod.
Like Negrete, she also shot a two-round 188 — coming in a very different fashion.
Ingram could not have been more consistent, posting a 94 on Monday and once again on Tuesday.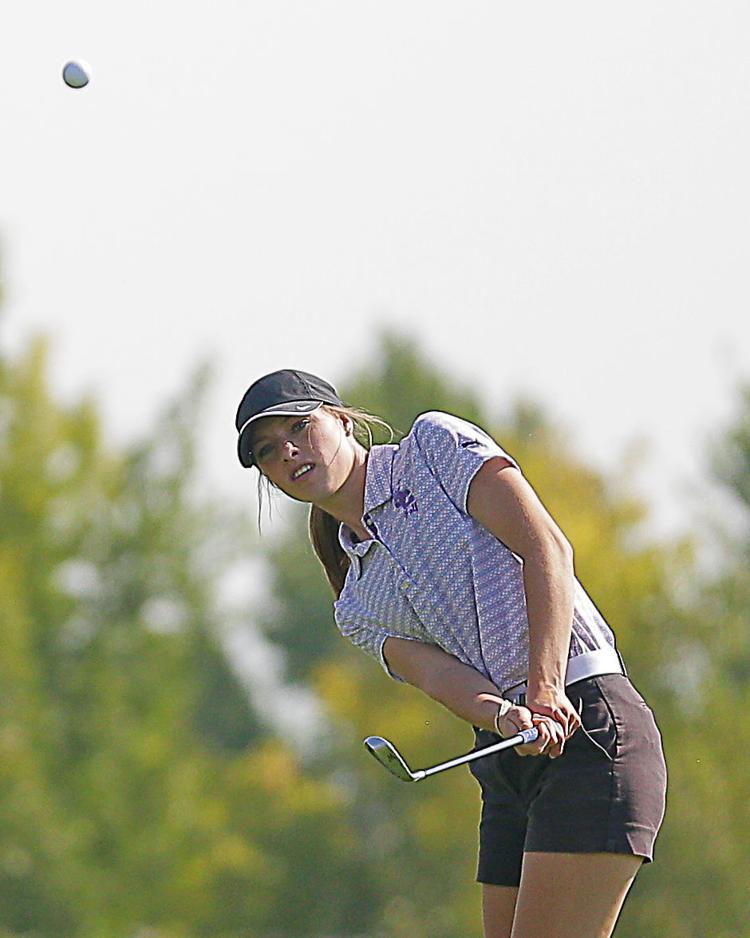 In round one, she hammered out seven pars — four on the front and three on the back — closing with four pars in the second round, including three on the front-nine.
Negrete and Ingram kicked off the 2nd-Team All-State list and served as the only selections from Elko County.
Boulder City's Makaela Perkins tied for ninth overall with a two-day total of 190 on rounds of 88 and 102.
Lowry's Angelina Martinez also notched a two-day card of 190 with similar scores of 93 and 97.
Boulder City's Camryn Schaper ranked 11th with a 192 on rounds of 98 and 94, and North Valleys' Fernanda Gonzalez capped the 2nd-Team All-State golfers with a 197 — consistently shooting 98 and 99.
Local scores
Behind the 1st-Team All-State performances of Basaraba and Bement and the 2nd-Team All-State effort by Negrete, Elko junior AJ Anthony tied for 18th place with a two-day 211 — following her career-best 96 in the first round with a 115 in the second.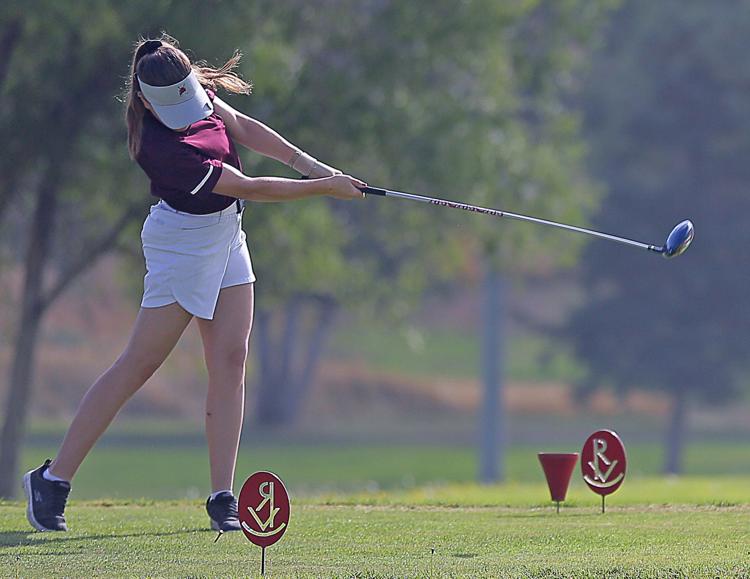 On Monday, she parred four holes.
Junior teammate Katrina DeGuzman also started her state tourney with a career record, shooting a 98.
She added a 114 on Tuesday for a two-round total of 212, finishing a stroke behind Anthony and tying for 20th place.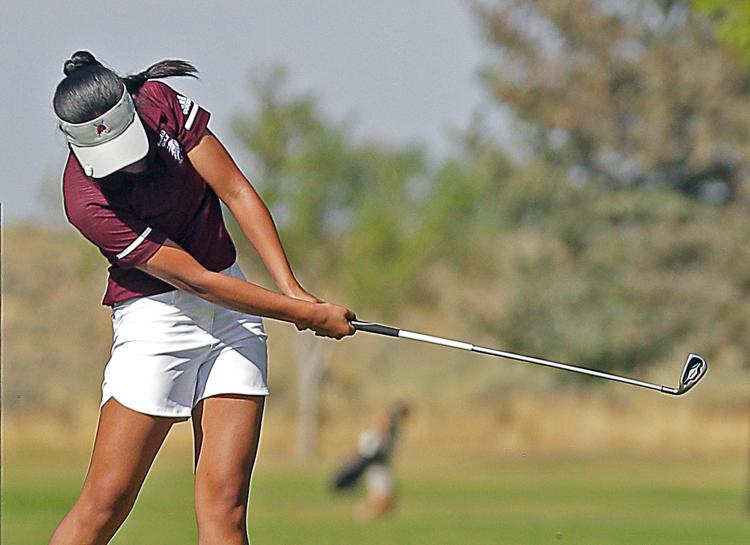 DeGuzman went for a birdie and a par Monday in succession on the seventh and eighth holes, sinking one par on Tuesday.
Spring Creek's Rachel Merwin tallied a 27th-place score of 216 strokes, playing consistent golf — shooting a 108 on Monday and once again on Tuesday.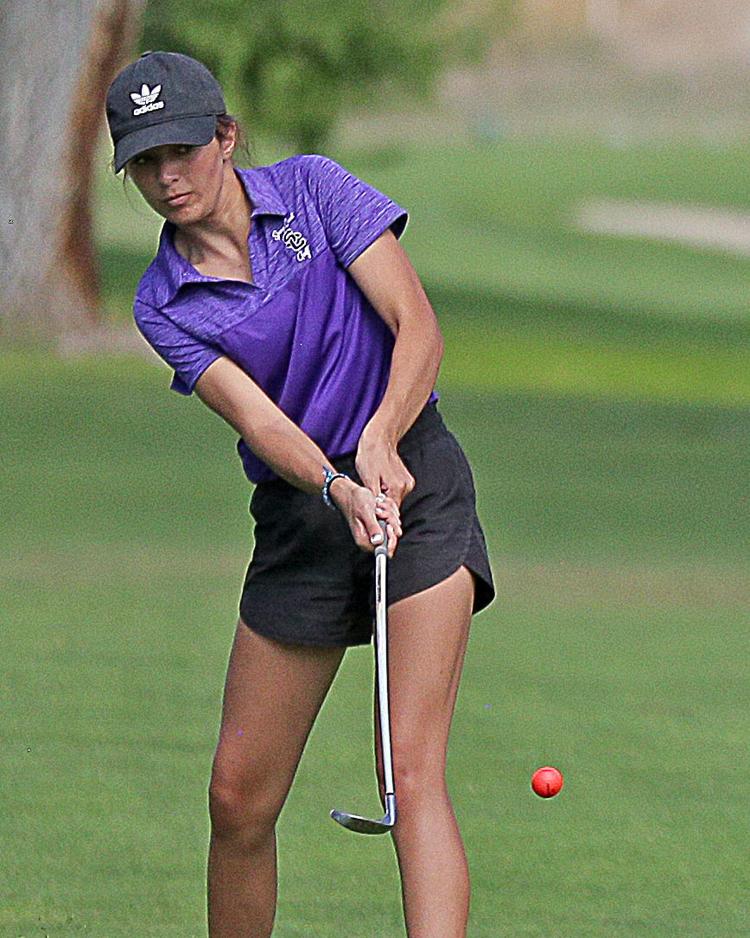 She gained her only par of the tournament in round two.
Elko's roster was capped by sophomore Julianna Lozano, who, like Merwin, notched identical scores in both rounds.
She tied for 29th place with a two-round tally of 220, coming on matching days of 110.
Lozano drilled a par-3 putt in each round.
"All six girls contributed. We had a different scoring-four in both rounds, which really made it a team win," Sarbacker said. "That was very special."
Spring Creek senior Marie Howard took 35th place with a 244, carding a 121 on day one and a 123 in the second round.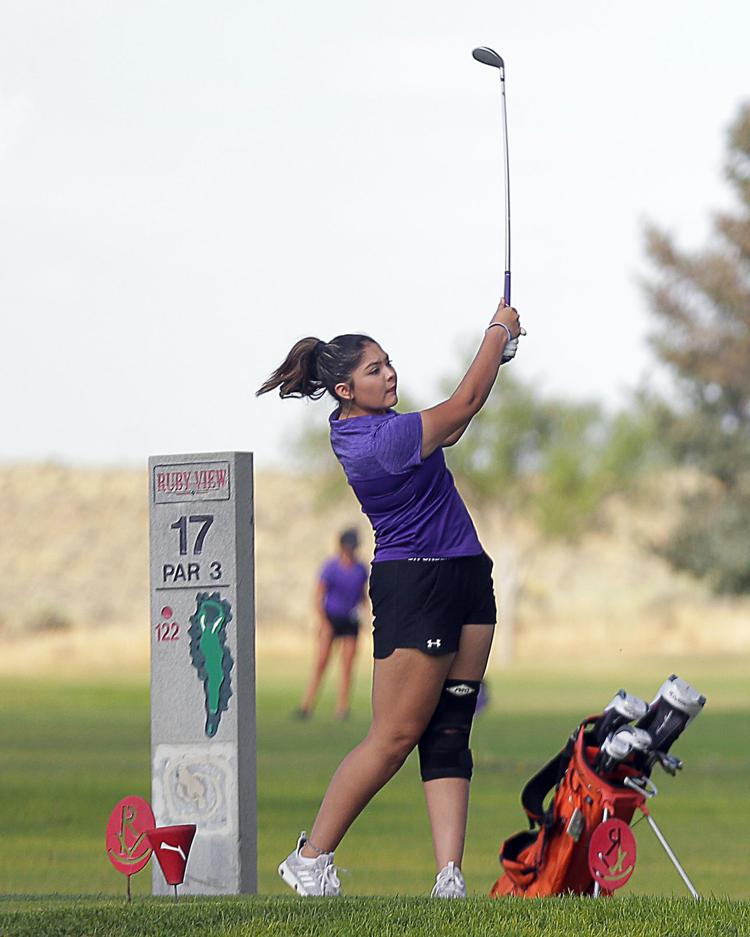 Junior teammate Jordan Maher followed in 36th place with a two-round 250, improving greatly from Monday's 130 and shaving 10 strokes with Tuesday's 120.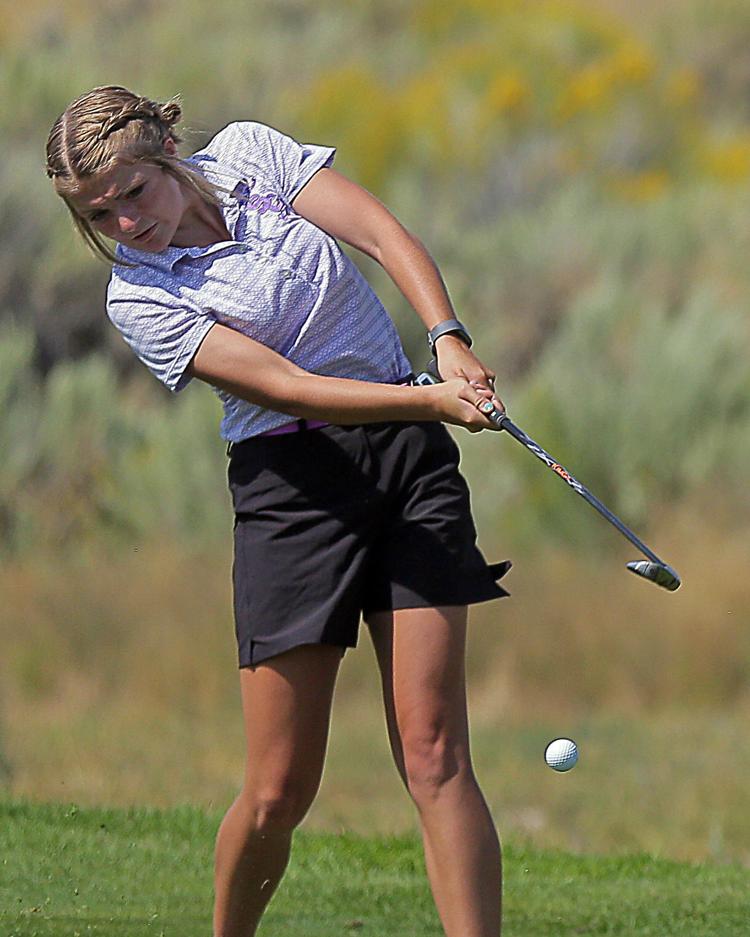 Sophomore Jaedin Martinez tallied a 251, tying for 37th place — giving the Lady Spartans three finishes in a row — notching a 129 on Monday and trimming seven strokes on the last day of the tourney for a 122.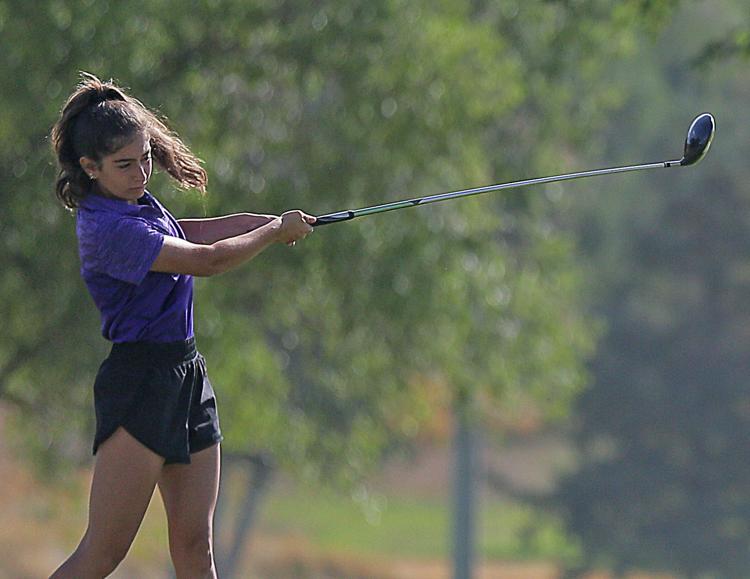 Fellow sophomore Elexia Mauer closed out Spring Creek's roster in 41st place with a two-round 270, opening with a 136 and closing with a 134.
Incredible Year
Congratulations to coach Jeff Sarbacker and the Elko girls golf team for a fantastic season — claiming both the 3A North regional title and the 3A state championship — Caresse Basaraba and Gabby Bement for their 1st-Team All-State performances and Chilz Negrete and Spring Creek's Emalee Ingram for their 2nd-Team All-State finishes.
Kudos to first-year head coach Kage Walker and the Lady Spartans for booking another trip to state, despite playing with a relatively-young roster.
Elko girls golf team -- 2019 Division 3A state champion
Elko girls golf team at 2019 3A state tournament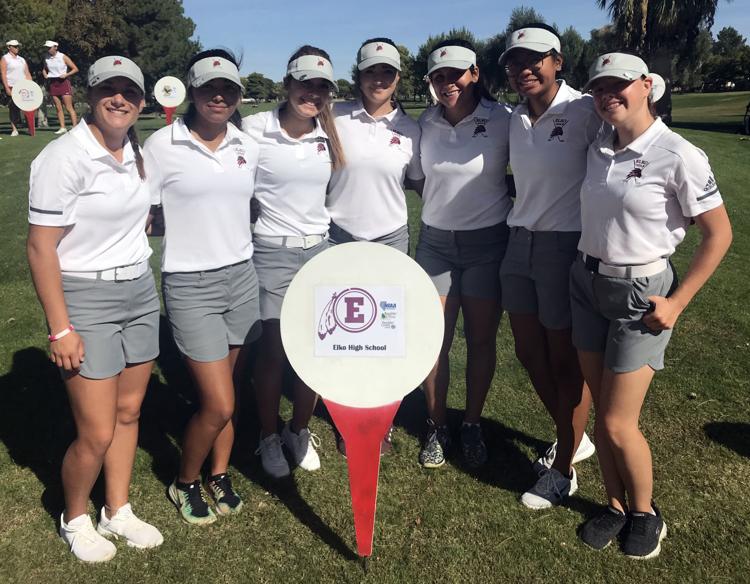 Caresse Basaraba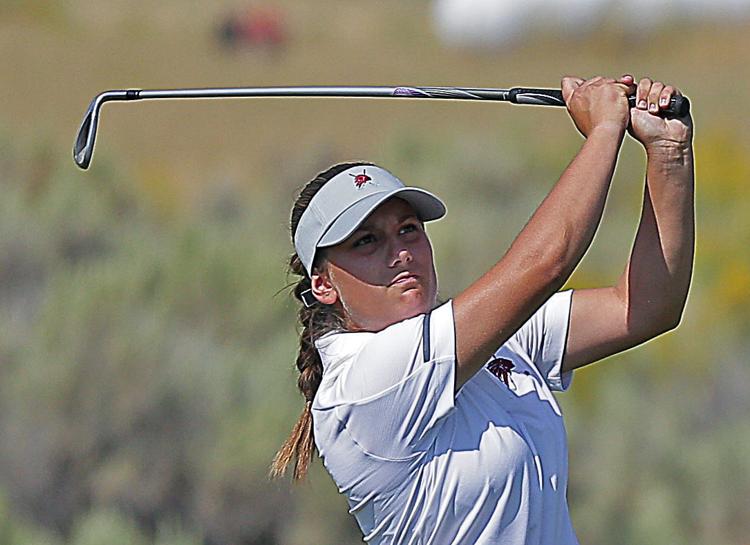 Gabby Bement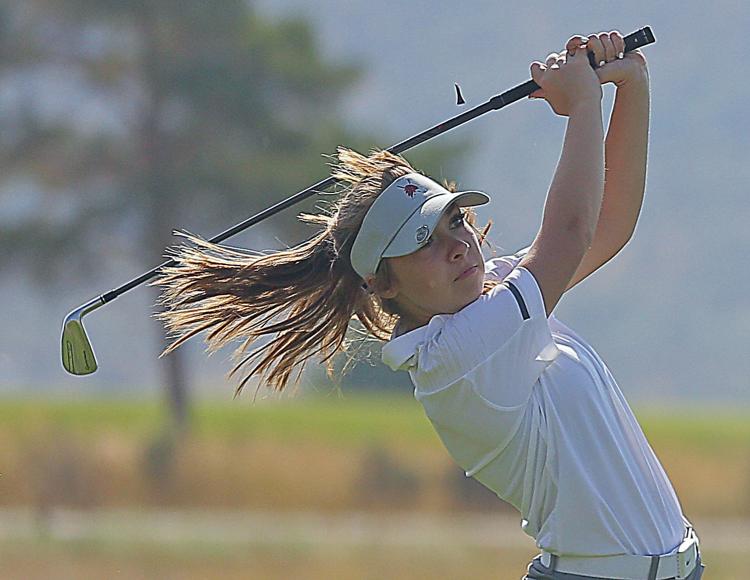 Chilz Negrete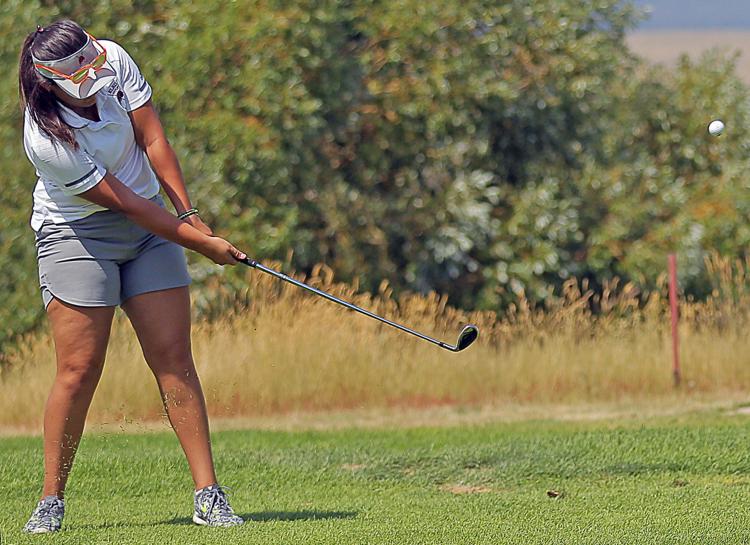 Emalee Ingram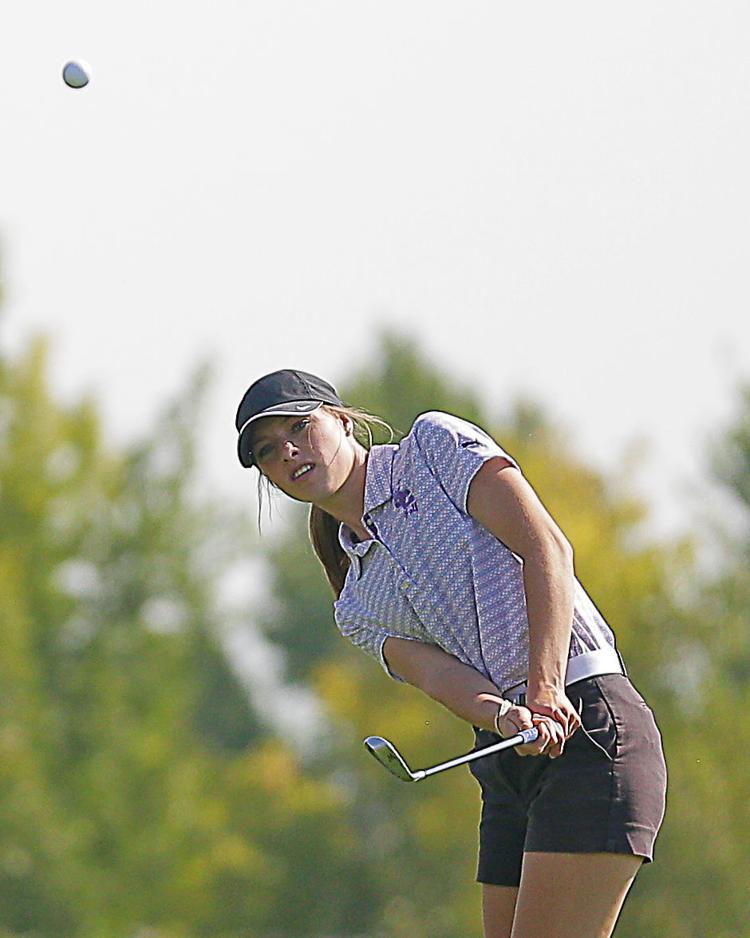 AJ Anthony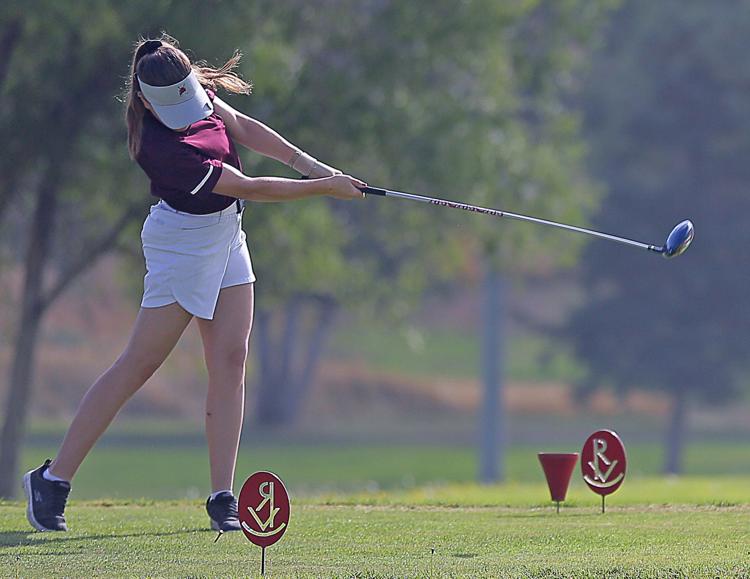 Katrina DeGuzman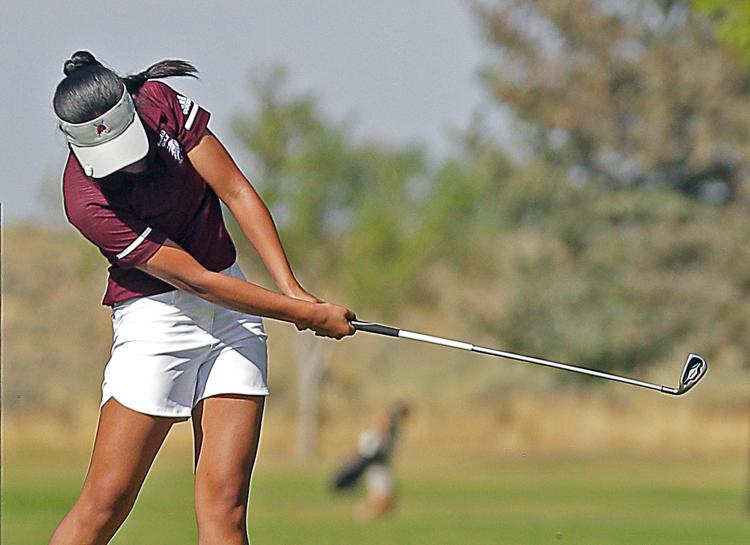 Rachel Merwin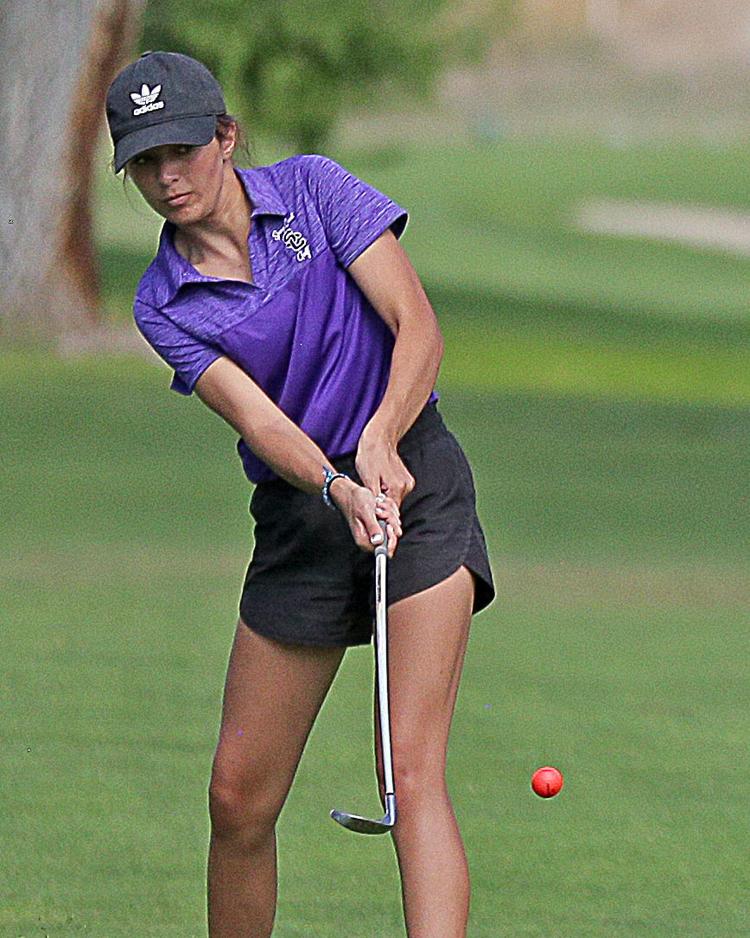 Julianna Lozano
Marie Howard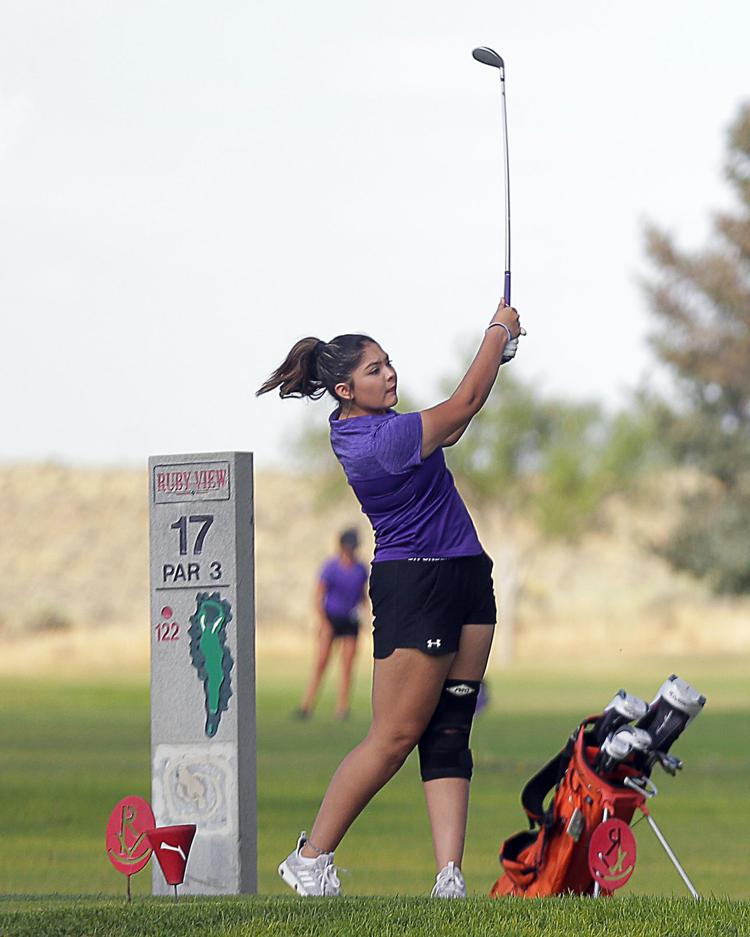 Jordan Maher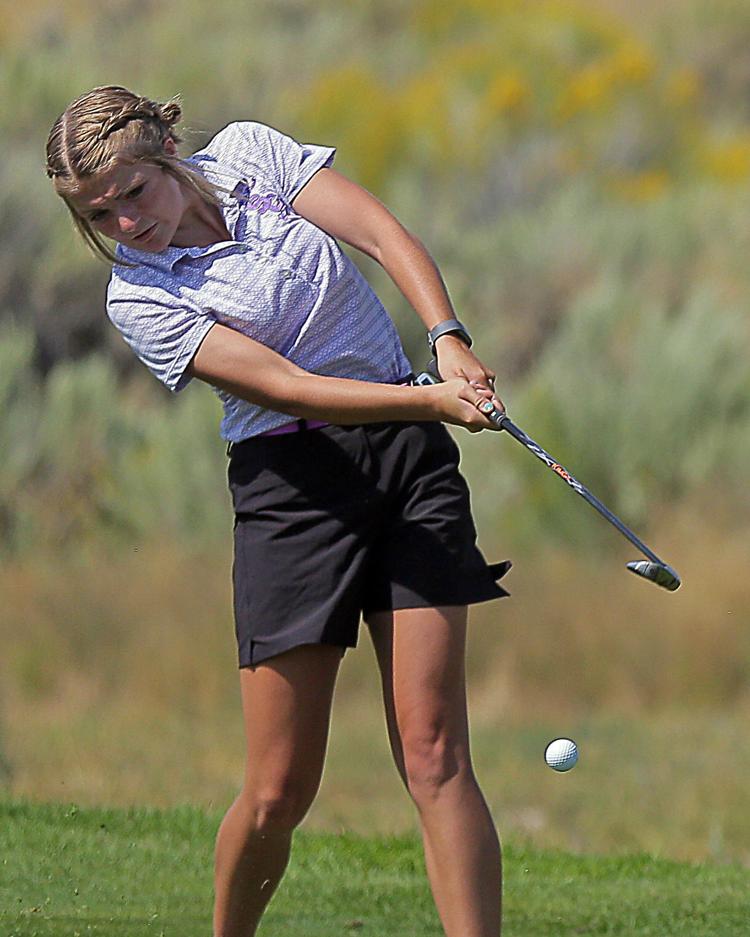 Jaedin Martinez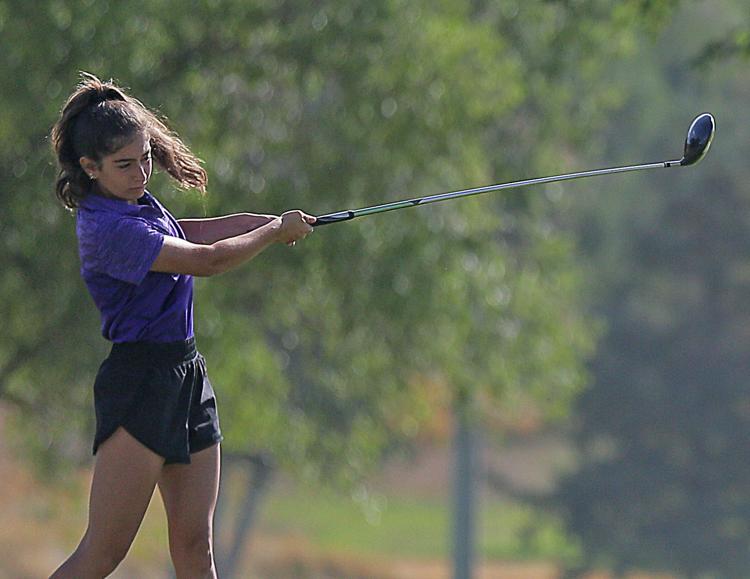 Elko Lady Indians — 2019 Division 3A North Regional Girls Golf Champions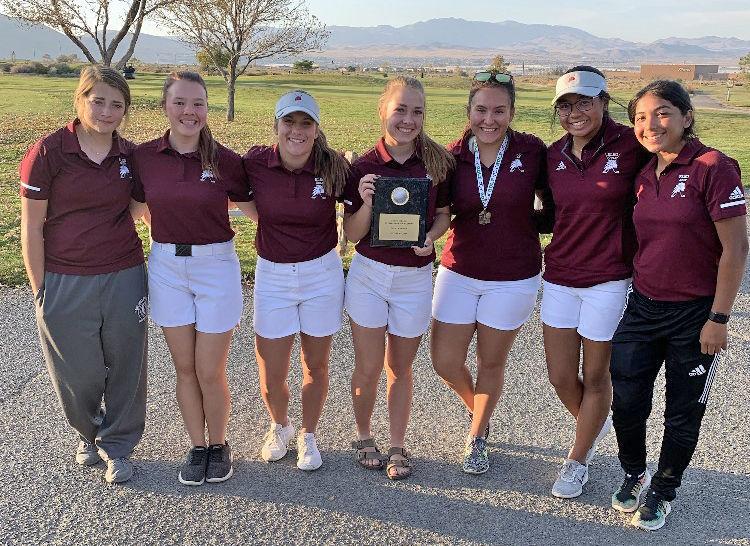 Caresse Basaraba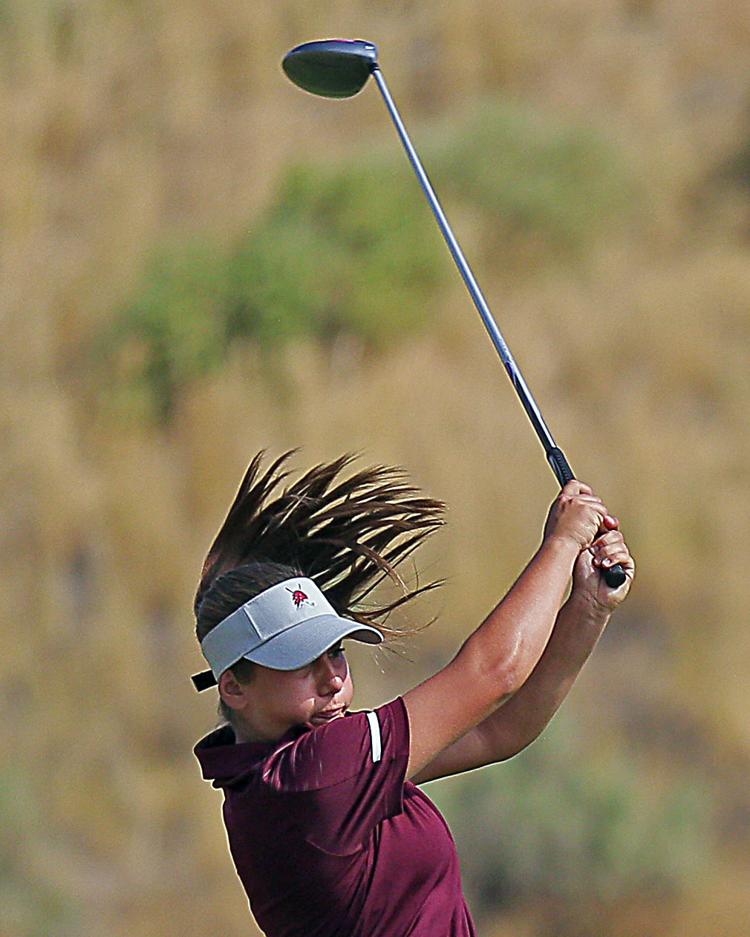 Emalee Ingram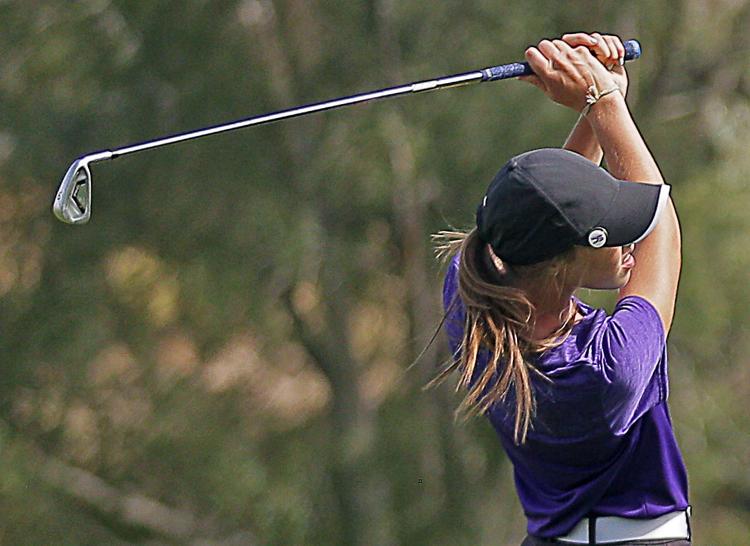 Elko Lady Indians Golf Team — Fallon tournament champion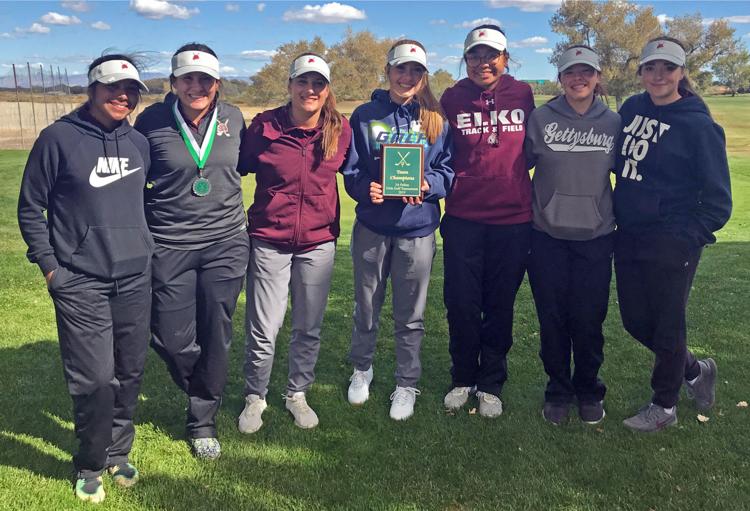 Rachel Merwin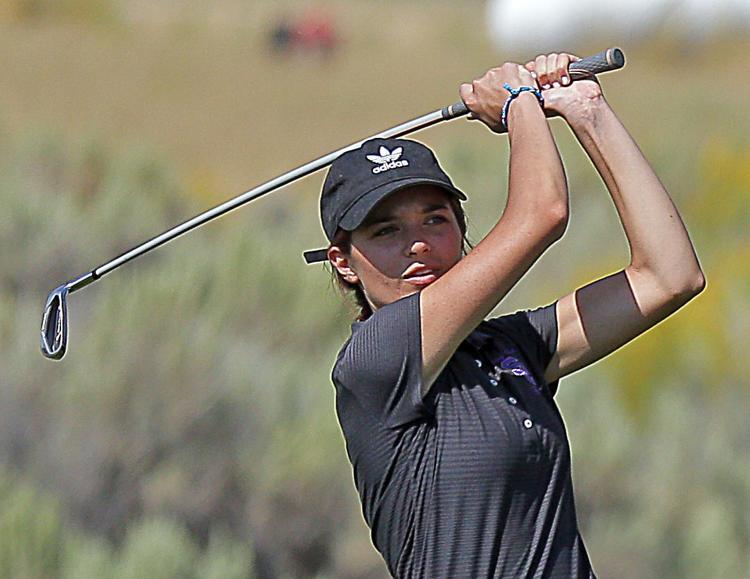 Emalee Ingram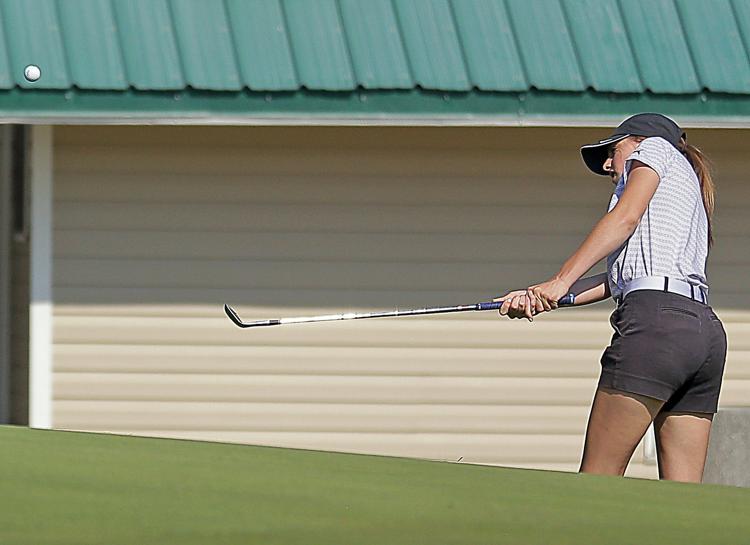 Katrina DeGuzman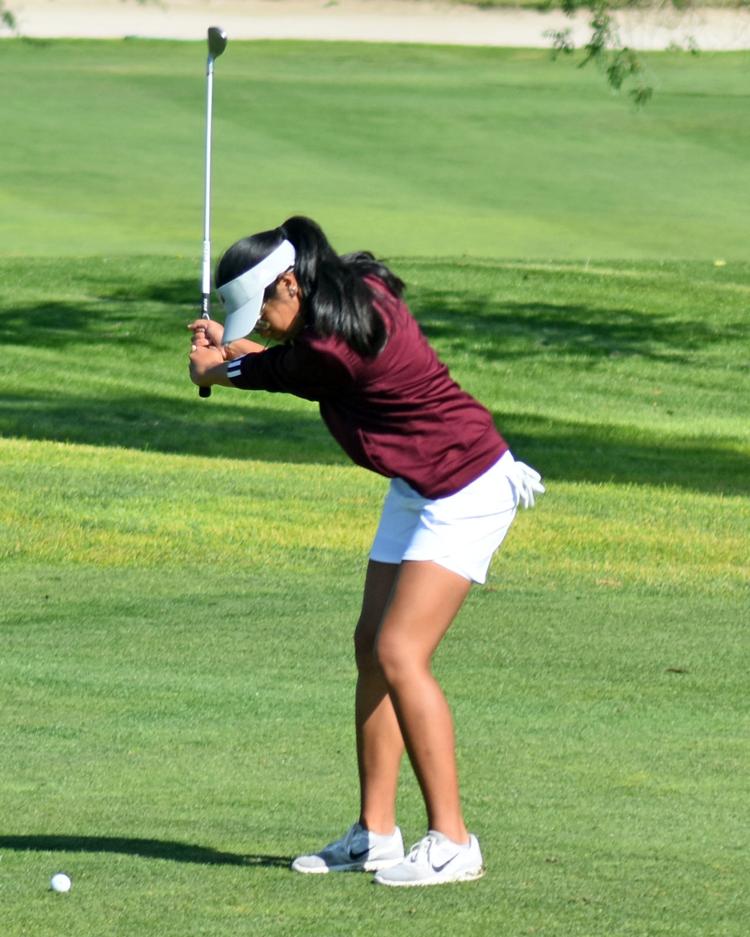 Caresse Basaraba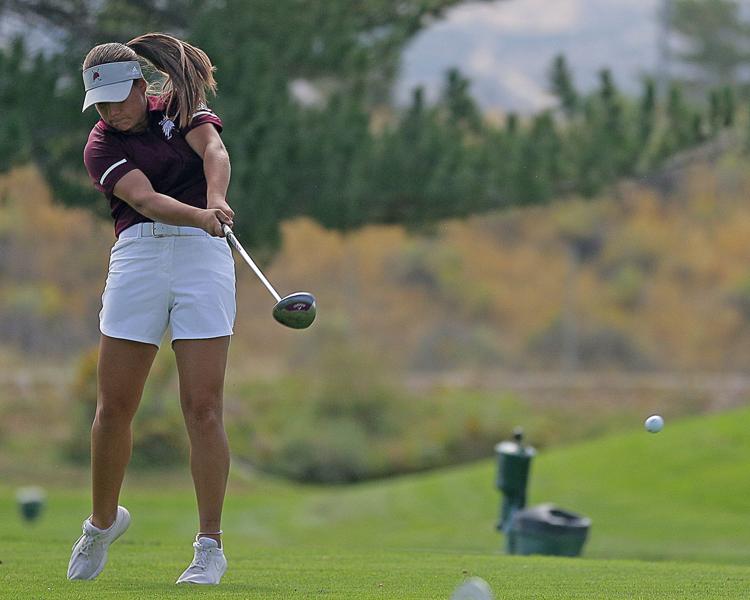 Emalee Ingram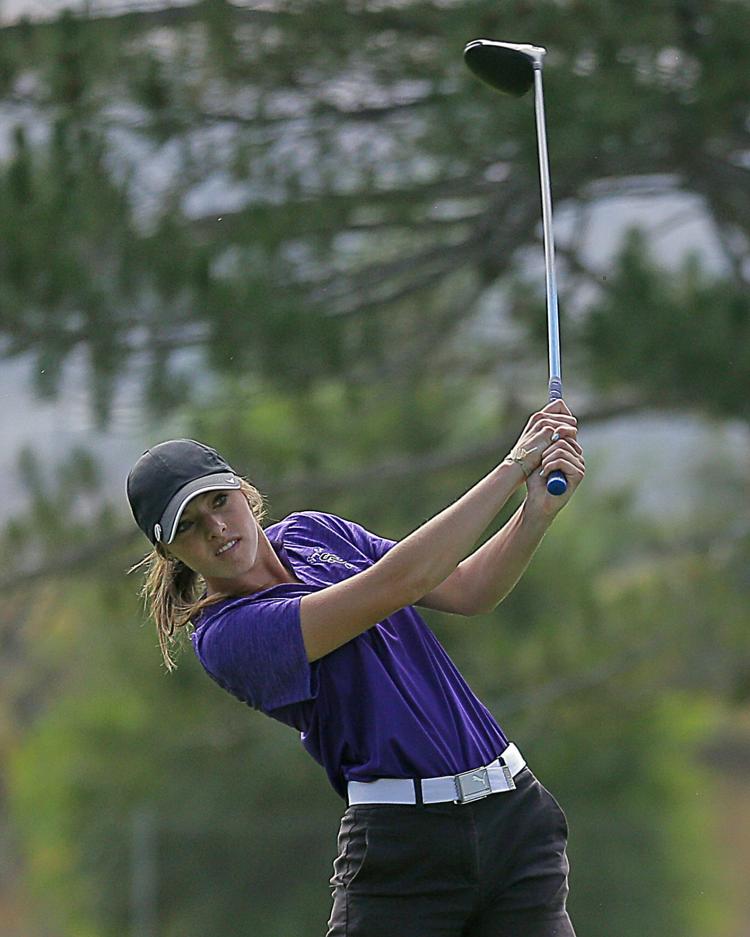 Gabby Bement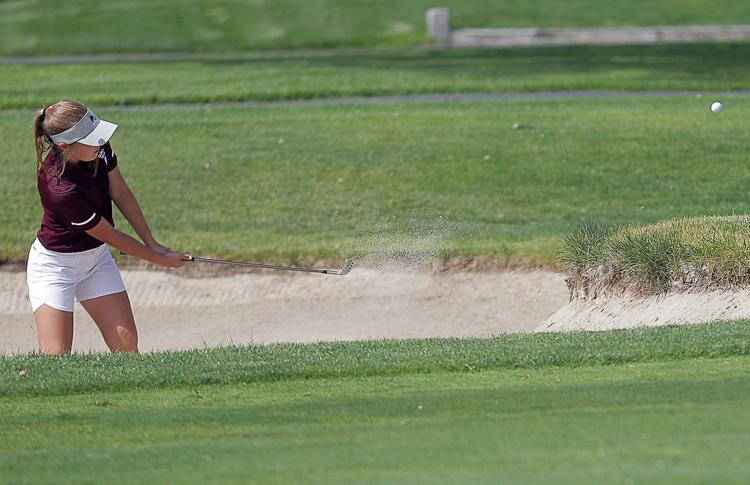 Chilz Negrete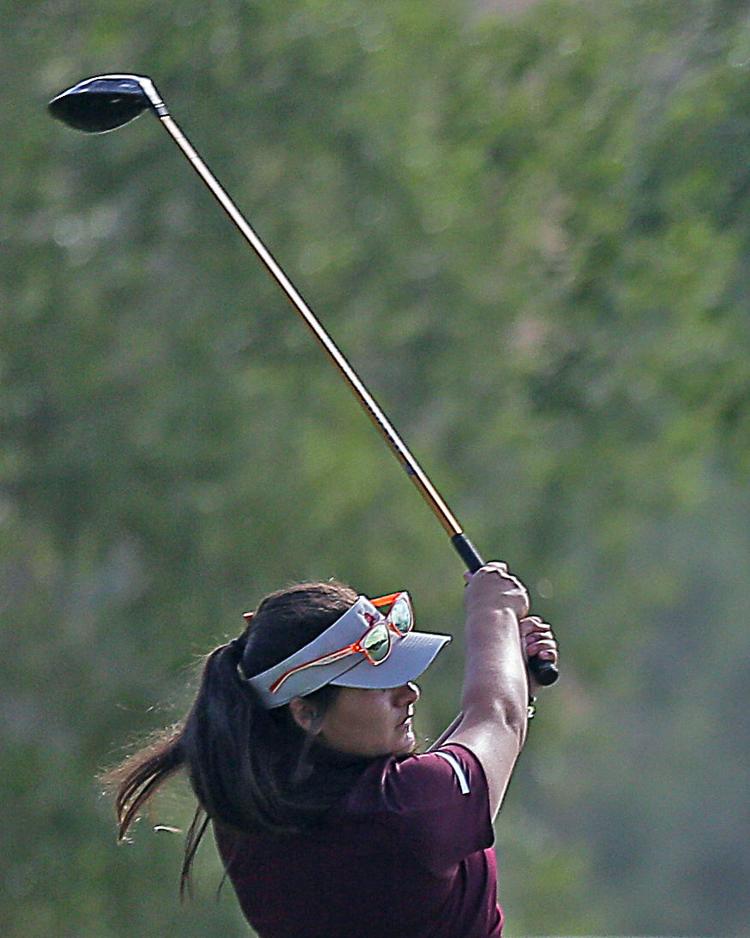 Grace Heieie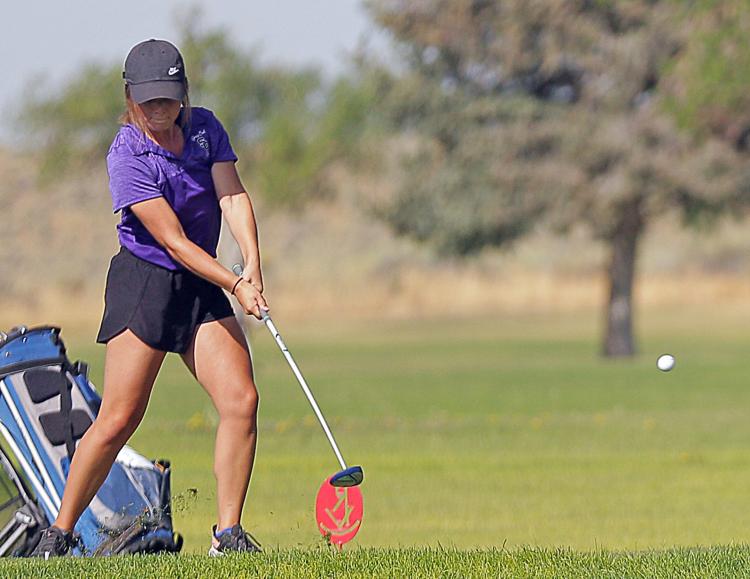 Jordan Maher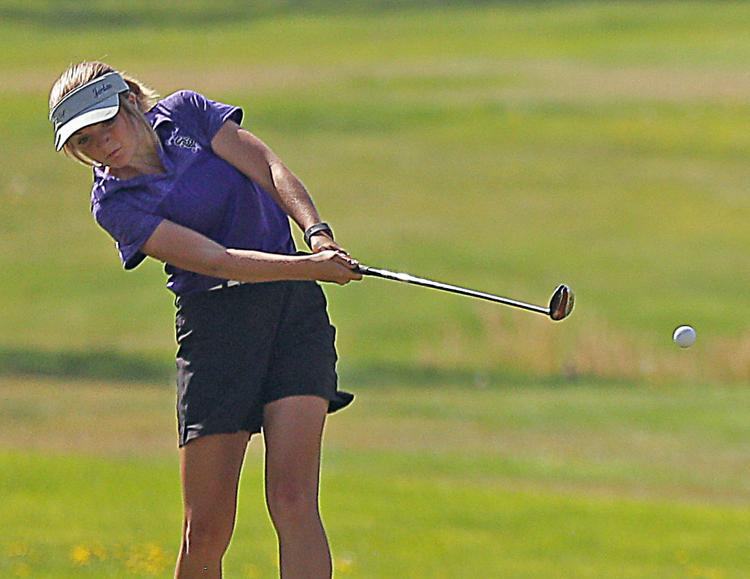 Madison Preston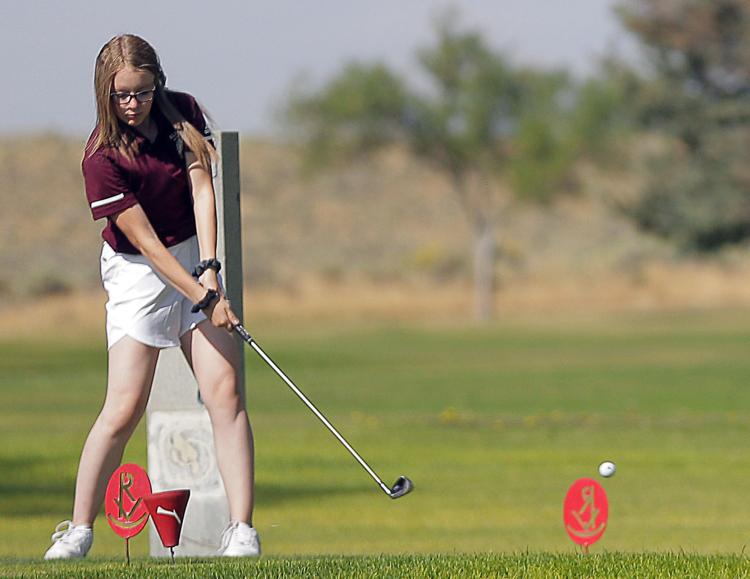 Caresse Basaraba