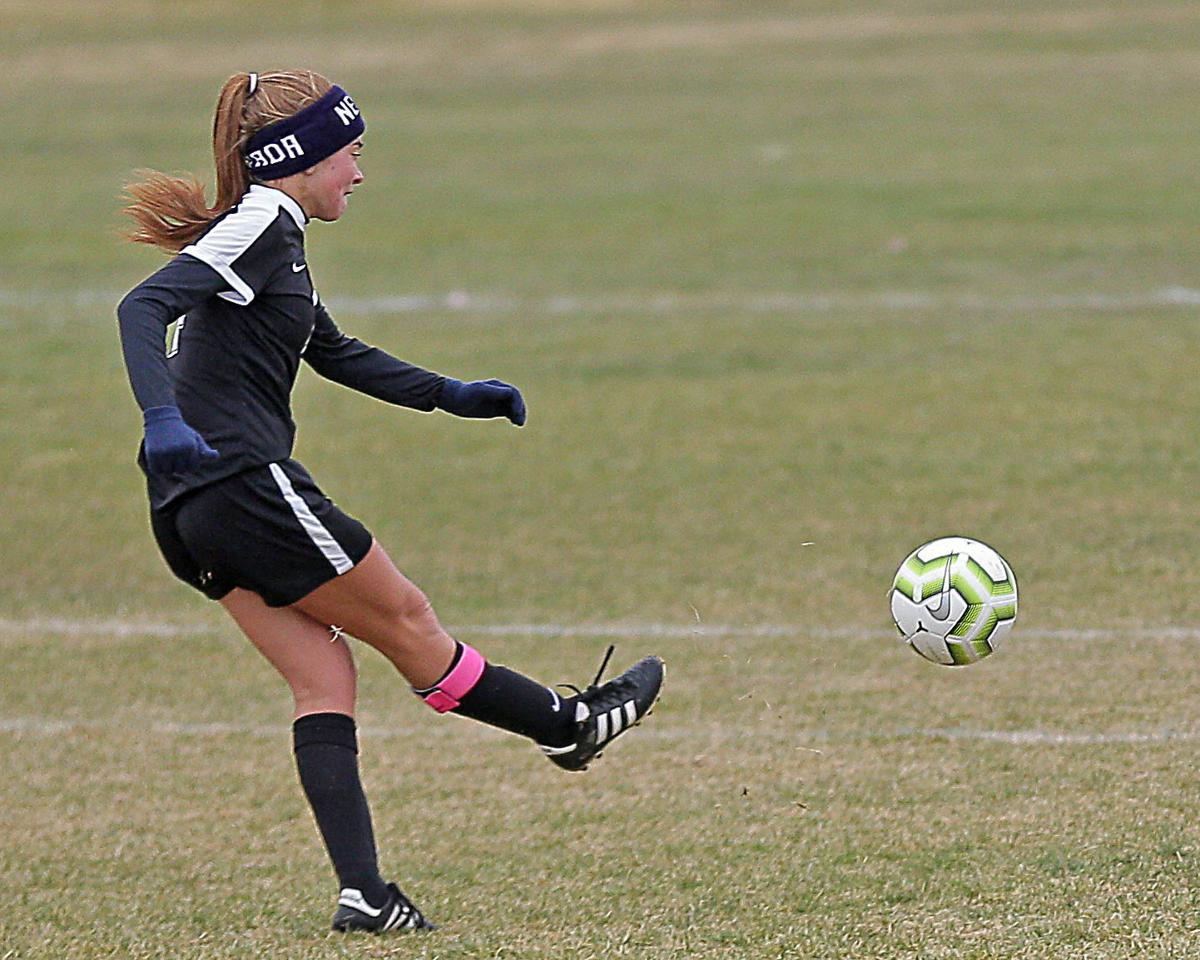 However, an unexpected loss by Incline at Fallon and the Lady Highlanders tying North Valleys on Tuesday opened the door for some excitement.
"We played a good game. We outpossessed them and had quality shots, but we couldn't finish," Crowe said. "It made for a stressful game. It wasn't from a lack of effort or that the girls weren't trying, we just missed a lot of shots."
Spring Creek took 32 shots in the contest — sinking the one that mattered — limiting Lowry to five attempts in the match.
You have free articles remaining.
In the 32nd minute, senior Kattalin Lopategui drilled a left-footed shot from what Crowe called a "really tough angle" and chipped the ball over the keeper's head for a 1-0 lead.
Despite taking a 1-0 advantage, the defense had to hang on and preserve the shutout as the offense did not score again for the final 48 minutes of the game.
"We were really close on a lot of balls. We hit the posts, some skipped just barely wide and we missed a PK," Crowe said. "We had to scores taken away when we were called offside too."
Spring Creek improved to 7-5-4 in the Division 3A North, jumping to third in the regional standings with 26 points — one point behind North Tahoe (7-3-6 in league).
Up Next
The Lady Spartans will look to cinch up a playoff spot against the Lady Greenwave (3-9-2) at 4 p.m. Thursday, in Fallon, able to do so with a win or a tie.