ELKO — Despite an abrupt end to her junior softball season and an uncertain time ahead during her senior year, Elko's Emery Lesbo is still set to take flight.
On Saturday, Nov. 14, 2020, Lesbo signed her national letter of intent to play at the next level for Skagit Valley College, in Mount Vernon, Washington.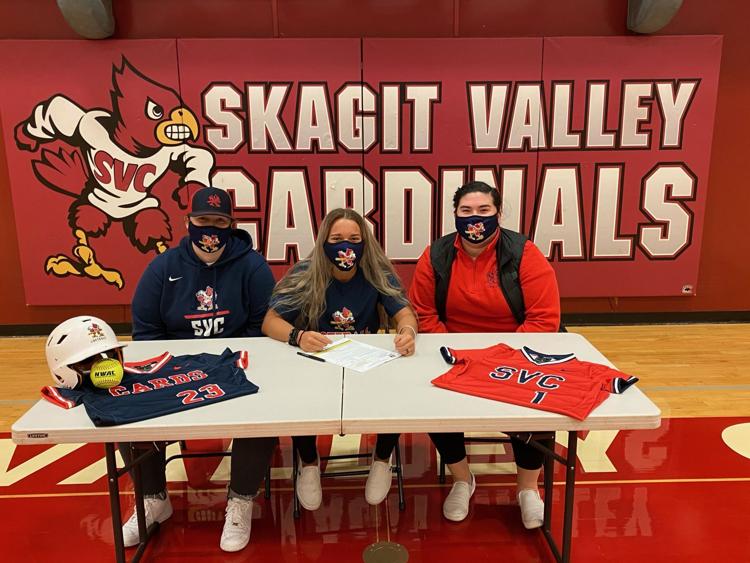 The Lady Cardinals are members of the Northwest Athletic Conference and also play games in Canada traditionally, which will depend largely on COVID-19 travel restrictions, meaning Lesbo may have to get her passport.
Skagit Valley is located about 800 miles from Elko and 65 miles due north of Seattle.
While she may be leaving the friendly confines of her hometown, Lesbo will join forces with a former teammate — EHS Class of 2019 graduate Kaitlyn Rizo also on the Lady Cardinals' roster.
Fallon's Shelbi Schultz is also on the team.
"I signed during my visit. I didn't think I was going to like it, but I really liked the coaches and the environment," Lesbo said. "I really loved all the trees. It's a lot different than Elko, that's for sure."
Lesbo said she came into contact with Skagit Valley "about a year ago" during the beginning of her junior year.
She boiled her decision down to the Lady Cards after also looking at NCAA Division-II schools Colorado Mesa University (Grand Junction); Nyack College (New York City); Division-III programs Finlandia University (Hancock, Michigan) and University of Texas at Dallas and Snow College (Ephraim, Utah) and Treasure Valley Community College (Ontario, Oregon).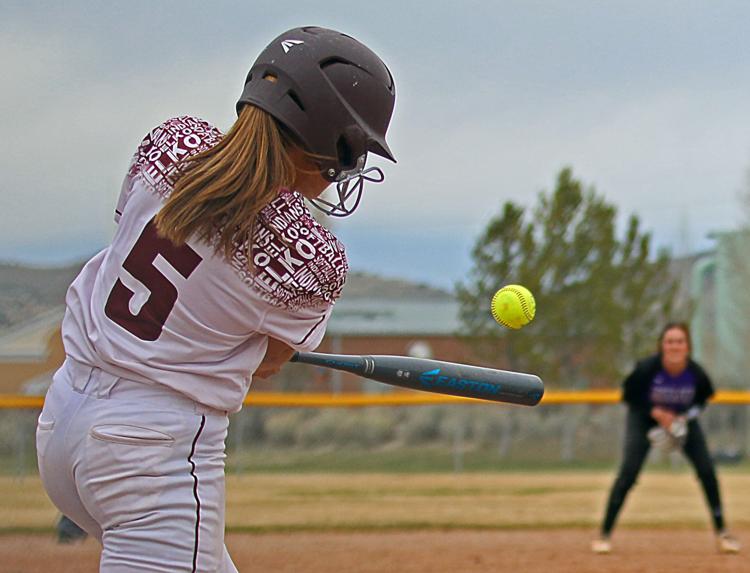 Lesbo said Skagit Valley's coaches want her to either catch or play the infield.
While in school, she plans to major in health sciences.
"I'll probably stick with nursing, so I'll start there," she said.
Her mom, Aimee, was unable to make the trip during her signing but her dad, Martin, was there for the big day.
"I think my mom was unsure about me going so far away at first, but there isn't much around us in Elko. My dad was excited," Lesbo said.
During the 2019 season, Skagit Valley finished with a 13-25 overall record and splitting its two games in its 2020 slate — the remaining games on its calendar canceled due to the coronavirus.
While high school action was stopped early in the spring, Lesbo continued to play travel softball with the Utah Cruisers.
"Our first tournament was around the beginning of September," she said. "We mainly stayed around Utah. We had some tournaments in Idaho but they were canceled, and our governor didn't allow anything in Nevada."
Currently, Lesbo is playing "showcase" softball for the College Scouting Bureau.
This weekend, she will travel to Dallas for a tournament and then take part in another tourney during Thanksgiving in Las Vegas.
High School Career
During the 2020 spring season, Lesbo played in just six games before Elko's year was shut down because of COVID-19.
However, she made a major impact in limited action.
Lesbo batted .625 and drove in 11 runs — scoring 12 of her own — smacking two doubles.
She fielded the ball at .889 with seven put-outs and an assist in nine total chances.
In her second full year of varsity ball, Lesbo played a large role in one of Elko's most successful seasons in recent history.
She smacked the ball at a .417 clip with 17 RBIs, scored 27 runs and nearly accounted for one-third of her 25-total hits with extra-base knocks — going for five doubles, two home runs and a triple.
Lesbo made the somewhat-rare jump straight to varsity as a ninth-grader.
In 25 games, she hit .241, scored 15 times and drove in eight runs — belting two doubles and legging out a triple.
Congratulations to Emery Lesbo on what has been a fantastic high school career and best of luck as she attempts to leave a similar impression for the Lady Cardinals of Skagit Valley College.
Be the first to know
Get local news delivered to your inbox!