SPRING CREEK — A high school athlete extending his or her playing days to the collegiate level is fairly rare.
It's even more rare when doing so without any varsity experience.
Spring Creek High School senior Gabe Lowe has committed to play baseball for York College, in York, Nebraska.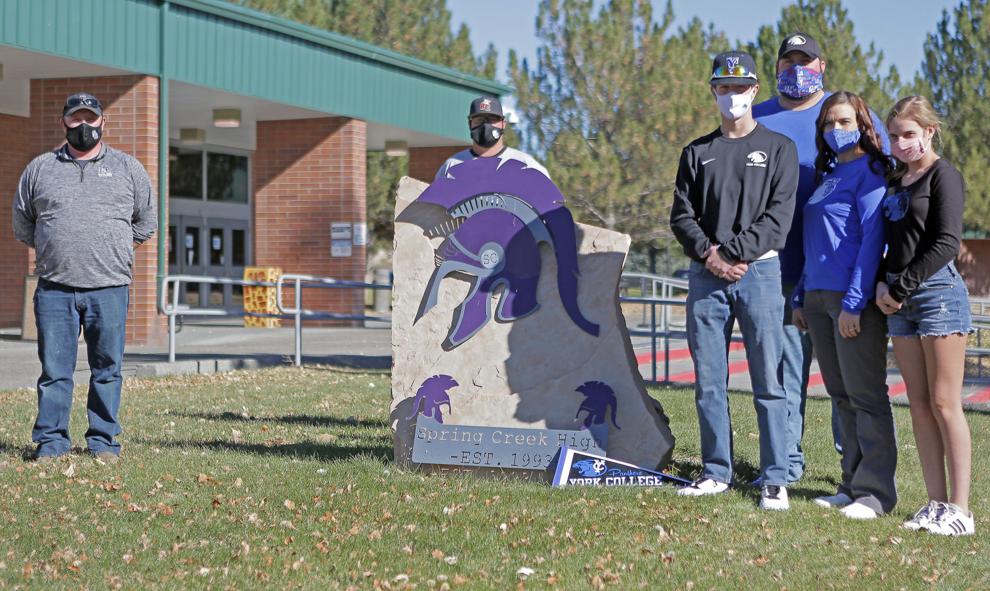 Despite limited reps and game action on the Spartans' junior varsity team, Lowe will make the jump to the collegiate diamond for the Panthers — thanks in large part to a recruiting service.
"My recruiting coach said they were looking for players, so we texted and I went on a visit," Lowe said.
Spring Creek JV baseball coach Ty Smith said that he used Lowe at times, primarily at pitcher.
"I didn't have him play defense in the field, and he didn't have a lot of at-bats," Smith said. "When he played, he pitched."
Lowe and his family went on their official visit at the end of September, everyone loving the fit.
"It's a really small campus and has a family feel to it. There are small classes with lots of one-on-one with the teachers," Lowe said. "The baseball program is very successful. I like the coaches, they care about their players and they have nice facilities."
York, a Christian college, is a member of the NAIA and competes in the Kansas Collegiate Athletic Conference.
Prior to the end of the 2019-2020 season — which was cut short due to the COVID-19 pandemic — York finished with a 3-20 overall record and a 2-6 mark in conference play.
Gabe's dad, Nick, said the tour guide during their visit was awesome.
"I couldn't be happier for him (Gabe). The school felt right and a perfect fit. Our guide was one of the assistant coaches for the baseball team," he said. "The town is small, so there shouldn't be a lot of distractions — which is relieving as a parent. The visit, overall, was amazing."
Gabe's mom, Brook, reiterated her husband's and her son's sentiments.
"The fact it was a Christian college played a part in the decision. The baseball program treats one another like family," she said. "They provide a good support system, and they have prayer groups."
While in school, Lowe plans to major in criminal justice — hoping to ultimately become a police officer.
As for ball, he has sets some goals for himself in the immediate and long-term future.
"I definitely want to develop my velocity. I want to start on the varsity team; hopefully," he said. "I'll just have to work and see if it pays off."
Congratulation to Gabe Lowe on his unique signing, and best wishes as he attempts to make strides with the Panthers of York College.
If the coronavirus and number of cases allow, the Panthers are scheduled to start the 2020-2021 season on the road on Feb. 6, 2021, at Oklahoma City University.
York's first home game is slated against Bacone College, on Feb. 12, 2021.