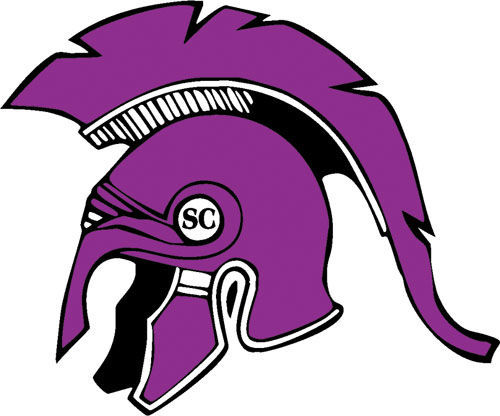 GARDNERVILLE—Spring Creek cross country got off to a solid start in its first week on the course, producing two individual winners in the class races.
Freshman Kendra Lusk won her race with a time of 17:05 and junior Rylie Lusk won her race with a 16:22.
Senior William Fallini-Hass also did well and came in second in his race with a time of 13:17, missing out on the victory by two seconds.
Upperclassmen performed well in the season-opening race but it was the youth who showed a lot of potential to step up and make the top seven.
On the girls side, Emma Little came in sixth in the freshmen race with a time of 19:22. Emma Campbell was no too far behind with a time of 19:37 and an eighth-place finish. Jaden Pool took 16th with a time of 21:44 to round things out for the Lady Spartans' freshmen.
Rosemary Little was the only Lady Spartan competing in the sophomore race but still came away with a top-10 finish. Her time of 17:34 was good enough for eighth overall.
Rylie Lusk was the fastest female junior, but Mikkala Perchetti also did well and took fifth with a time of 17:21. Alyson Burns finished 22nd at 19:25 and Katelyn Anderson took 35th among the juniors with a time of 21:31.
Larissa Mauer took 13th in the senior race but had the fastest time in the 3A with a time of 17:20.
Her sister was not too far behind.
Alandra Mauer finished 17th and crossed the finish line in 17:53.
Mary Tomera and Taylor Dupea finished 22nd and 25th with times of 18:41 and 18:59, respectively.
Kiara Tingey finished 48th with a time of 23:03 while Ashlynne Steelman and Ariana Faust brought up the rear in 51st and 52nd place. Steelman and Faust had times of 24:38 and 25:12.
Head coach Todd Mahlke said the runners who finished near the top in the season's first race were rewarded by their hard work in the offseason.
"A lot happens in that last 1,000 meters but it's a good start," he said. "A lot of kids ran their first races and it was interesting to see but we're seeing some personal bests from the year prior. You can tell they were putting in work in the offseason."
Spring Creek's freshmen boys showed signs of promise too as Harrison Walund and Sacody Charley finished back to back with times of 16:47 and 16:48. They took 24th and 25th overall in the race.
Garret Frisbee finished 36th at 17:36, Camden Mortensen finished 47th at 18:03 and Tyler Ley took 56th with a time of 18:33.
Jess Marin rounded things out with a time of 18:44.
For the sophomores, John Hughes cracked the top 20 and crossed the finish line with a time of 15:02 to take 14th.
Gideon Merritt finished 45th at 18:08 and Jack Phillips rounded things out at 71st place with a time of 21:17.
George Skivington ran well in the junior race, coming away with the second-fastest time in the 3A at 14:05 for fifth place.
Noah Mahlke continued to improve on last season with a time of 14:57 to take 13th. Clay Campbell ended up in 22nd at 15:55, Logan Allen came in at 26th with a time of 16:08 and Garrett Kohlman took 30th with a time of 16:27.
Tanner Miller rounded things out of the Spartans with a time of 19:37.
Fallini-Haas led the way for the Spartan seniors but Spencer Thomas was not too far off his pace with a sixth-place finish. His time was 13:49.
Matthew Henning placed 27th at 15:26, and Terrence Simpson followed closely behind his teammate to take 32nd place at 16:00.
Spencer Wines took 49th, completing the race in 18:38.
Spring Creek got some promising results out of the first race of the season but coach Mahlke is hoping to see the race strategy improve in the USU Aggie Invitational in Logan, Utah.
Mahlke said he hopes some of his runners do a better job of pacing themselves and wants to see teammates run in a group when they can.
"We had a quite a few kids in the top 20 in the races, which is good to see this early in the season," he said. "We wanted them to stick as closely as they could to their teammates but that was hard because there weren't a lot of teammates to race with in a couple of those races. Hopefully, that'll take place this week when we can pack up a little bit better."
Be the first to know
Get local news delivered to your inbox!