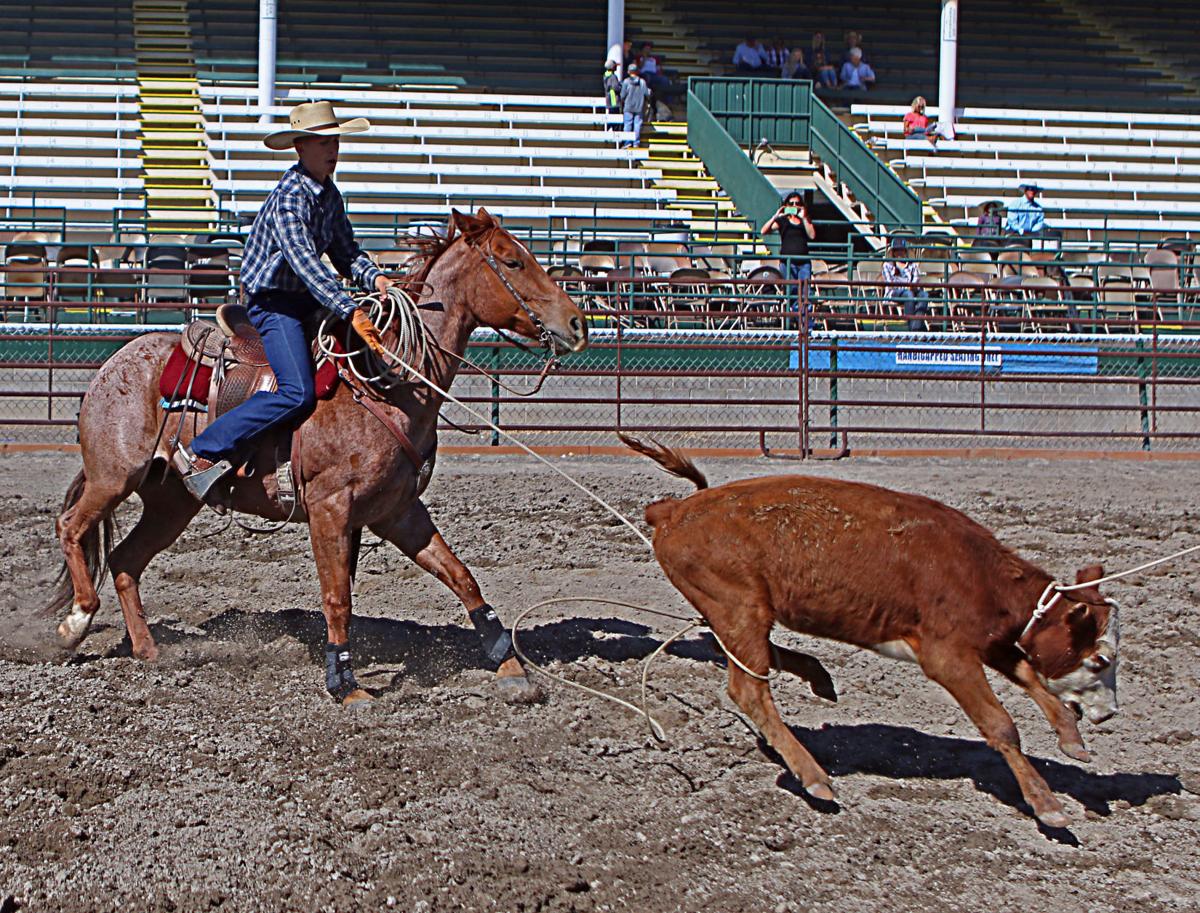 ELKO – Time moves on, but the old saying that it "heals all wounds" is questionable.
The young cowboy was small in size, large on dreams.
Growing consistently in numbers, the ninth annual Jake Eary Memorial Rodeo is now a staple of the local community — also bringing in competitors from all over the state and the West.
The rodeo itself will start at 9 a.m. Saturday and Sunday, at Elko County Fairgrounds.
However, the action will actually kick off at 5 p.m. Friday with an ACTRA roping, breakaway roping and barrel racing.
Friday will also serve as a pre-rodeo registration period.
The cowboys and cowgirls will vie for six high-point trophy saddles, split between divisions.
The high-point man, woman, junior boy and girl, youth boy and youth girl will each ride off with a shiny, new wood.
The youth branding will open Saturday's events, the youngsters showing off their talents at 9 a.m.
The barrel racing and roping slack will take place at noon Saturday, followed by the mixed/coed branding at 3 p.m.
Paying tribute to Lil' Jake, the first rodeo performance will be center stage at 6 p.m. Saturday.
On Sunday, the open branding should be a thrill for the fans at 9 a.m.
The next generation of rodeo hands will be on display following the open branding, the peewees
(up to age 7) competing in the stick barrel racing and the dummy roping.
Sunday's performance will begin at 1 p.m. Sunday.
Other events featured will be an open steer stopping, a women's steer stopping ($500 added, WSRRA sanctioned), sheep riding, junior team roping, open muley roping (enter three times), steer riding, saddle bronc riding ($500 added), stock saddle bronc riding ($1,000 added, WSRRA sanctioned), bull riding ($1,000 added), junior barrel racing, open barrel racing, bareback riding and a rescue race.
Admission for adults is $10, and children 10 and younger get in free.
Be the first to know
Get local news delivered to your inbox!