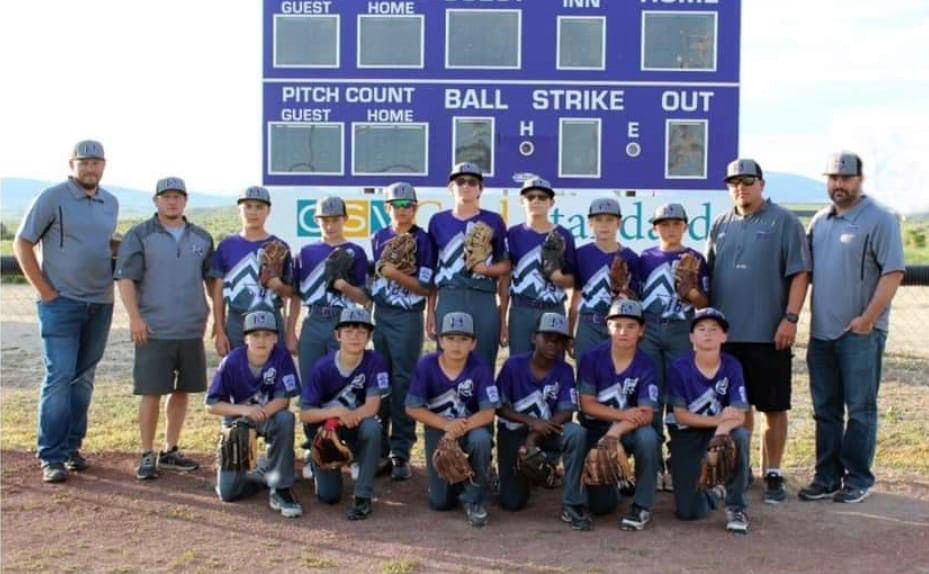 BOULDER CITY — After rolling through the Division 3 Little All-Stars Tournament without a blemish and outscoring its opponents by a grand total of 51-5 in four games, Ruby Mountain quickly found that the state tournament — primarily the South — is a different breed of cat.
Kicking off the Nevada State Little League Tournament, Ruby Mountain was throttled Thursday evening by Division 2 champ Paseo Verde.
Despite an error-free game defensively, only two walks and no hit batsmen, Ruby Mountain could not avoid pitches flying off Paseo Verde's potent bats.
Paseo Verde cranked four home runs in four innings — drilling two in both the top of the first and fourth innings — adding four doubles and finishing with 25 hits, rolling to an 18-0 shutout victory.
Things got out of hand in a hurry, Paseo Verde nearly racking up a double-digit frame with nine runs in the top of the first inning.
In the second, the away team added five more and took a 14-0 lead.
Ruby Mountain posted a clean defensive effort in the top of the third as pitcher Chase Marrott picked off a runner with a throw to Adam Roumanos at first base for the third out.
Paseo Verde ensured the game would not reach the fifth frame, scoring four runs in the top of the fourth and striking out the side for the second-consecutive inning in the bottom half.
You have free articles remaining.
Ruby Mountain's bats were stymied — nearly non-existent — mounting just one single by Ethan Kraintz in the bottom of the second inning.
In total, three players reached base for Ruby Mountain — all coming in the home half of the second — Kraintz on his base knock and Marrott and Slayde Jones with a free pass apiece.
Altogether, Ruby Mountain batted 1-for-12 — struggling to put the ball in play — striking out 10 times.
PASEO VERDE — 950 4 — (18)(25)0
RUBY MOUNTAN — 000 0 — 010
Elimination Game
Ruby Mountain was scheduled to play an elimination game at 7:30 p.m. Friday, taking on Division 1 champion Reno Continental.
In game two of the state tournament, Reno Continental was blasted Thursday by Division 4 champion Summerlin South by a final score of 17-2.
Summerlin South and Paseo Verde were set for a play-in game to the championship round at 5 p.m. Friday.