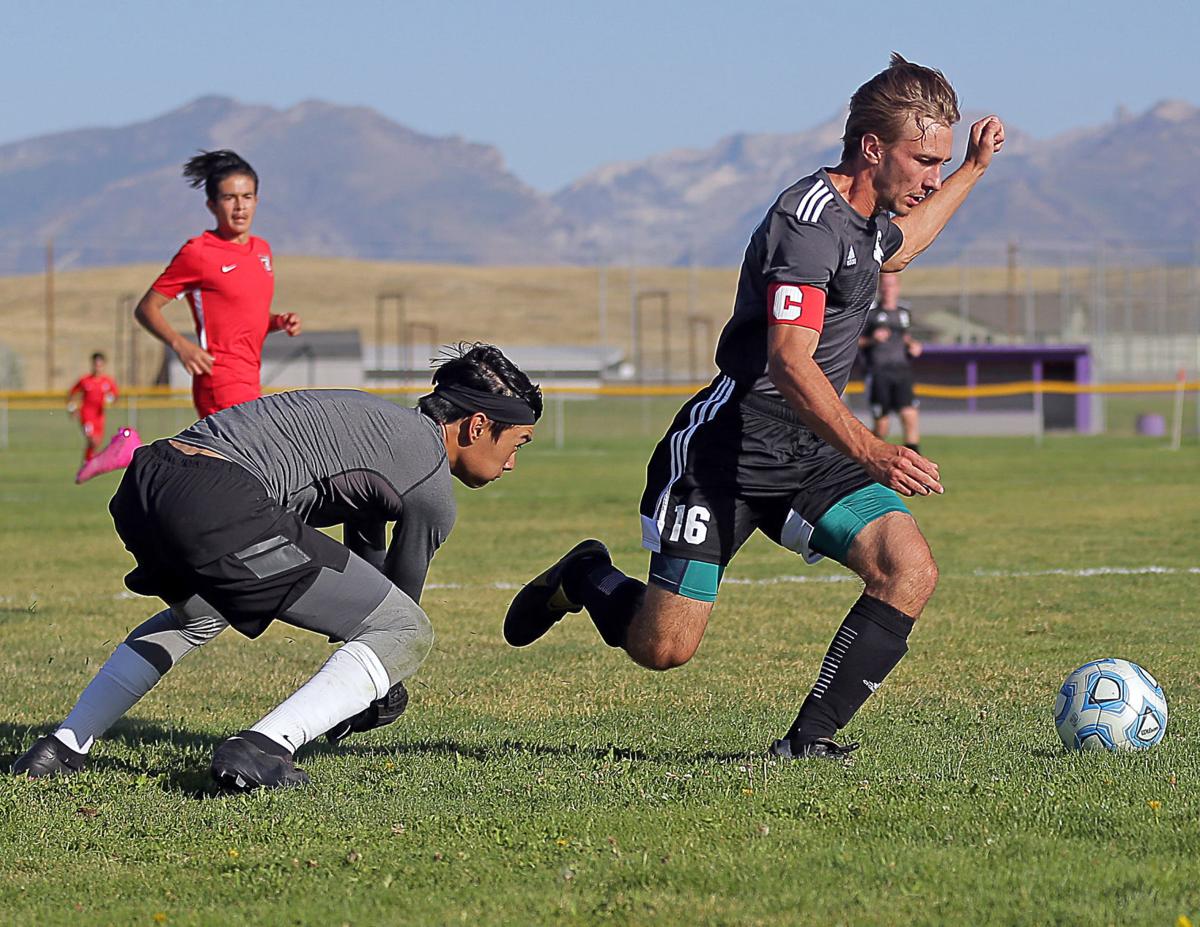 The Spartans' league record fell to .500 Saturday with a 2-1 loss to North Tahoe, falling to the Lakers in the 75th minute on a penalty kick.
North Tahoe grabbed a 1-0 lead in the 11th minute of the game, Spring Creek called four a foul outside of the penalty box.
The direct kick was blocked by the Spartans' wall, but the ball bounced back toward the center of the pitch.
The Lakers picked up the trash and poked a shot through the traffic jam for a 1-0 lead.
"We had three or four opportunities to score, but our kicks were a little off or we hit them straight to the goalie," said Spring Creek coach Tanner Rios.
In the second half, the Spartans broke through with a foul call of their own — earning a penalty against North Tahoe — senior Cade Carson tackled from behind on a breakaway.
Occurring inside the box, Spring Creek was given a penalty kick.
You have free articles remaining.
Senior Noah Rice took advantage and tied the game in the 42nd minute.
Rios said the Spartans created some scoring chances in the 65th and 67th minutes, North Tahoe "getting away with handballs" on each occasion.
"I thought we had two scoring opportunities taken away by those handballs," he said.
In the 75th minute, the last penalty kick of the contest changed the outcome of the game.
"We were called for a foul by the lineman outside the box, but the center ref met and they overturned it to a PK," Rios said. "No. 10 took the shot and knocked it off the post, but it went in."
The Spartans fells to the Lakers by a score of 2-1.
"I felt like we played well. They only took four or five shots on-goal," Rios said. "I don't think they outplayed us or did anything that gave them the win, but the game came down to a few missed chances and some opportunities for them."
Schedule
The Spartans (1-1 in league) will take to the road for a pair of 3A North contests, facing the Vikings (1-1 in league) at 5 p.m. Friday, in South Tahoe, California, closing the trip with a 9 a.m. Saturday ballgame versus the Highlanders (1-1 in league) at Incline.