SPRING CREEK — What a difference a year can make.
Perhaps, playing Friday's game in Spring Creek was enough to swing the momentum toward the Spartans' favor.
Nonetheless, the Spartans not only gave the defending champs all they wanted and more — Spring Creek may have won the ball game without a crucial call, some costly mistakes and a wicked bounce of bad luck.
After falling 48-6 in the 2018 season opener in Fallon, the Spartans were one yellow flag and an extra point from taking down the Greenwave — ultimately coming up six points short in the '19 opener by a final score of 34-28.
Up next, the challenge for the Spartans is to right the wrongs, carry the positives and leave the negatives in the rear-view mirror as Spring Creek looks to rebound from an optimistic loss.
The Spartans will take to the road Friday night, playing Lowry at 7 p.m. Friday, in Winnemucca.
The Buckaroos (1-0 in the 3A North) have already played two ballgames this season, winning each.
Lowry, like last season, overcame a huge deficit in its season opener on Aug. 23, at Pahrump Valley.
After falling behind 42-13, the Bucks scored 33-unanswered points.
The Buckaroos prevailed in a 46-42 slugfest and followed with a 25-7 victory over Sparks in their 3A North opener, once again starting slow but finishing strong — turning a 7-0 third-quarter hole into a 25-point streak.
Against the Trojans, the Lowry defense allowed 353 rushing yards and gave up 399 total yards.
Offensively, the Buckaroos were balanced — throwing for 217 yards and rushing for 169.
The Bucks dominated the battle of yardage against the Railroaders in Week 2, limiting Sparks to 114 total yards (73 passing, 41 rushing) — Lowry owning the line of scrimmage and pushing the pile for 263 rushing yards, throwing for 76 yards.
They outgained the Railroaders by 225 yards, 339-114.
Despite the massive swing in rushing and passing totals between its two games, Lowry's offense is designed around junior running back Anthony Peterson.
"He's the real deal. He is big and fast and he runs the ball hard," said Spring Creek coach Mike Tournahu. "He runs totally different than he blocks. He's tough to get down, and it's hard to keep him from getting around the edge. We went to a camp this summer at Eastern Oregon (University) and he was named the best running back."
You have free articles remaining.
During his sophomore season, Peterson dealt with a broken leg for the majority of the year — carrying only 18 times for 134 yards with a score.
"We got a little lucky when we played them last year," Tournahu said. "We didn't play very well and Peterson missed the game because of his injury, or we may not have beat them."
The Spartans trailed the Bucks 14-3 at home after the first quarter but outscored Lowry 24-0 down the stretch — including a 17-point second quarter — started by a 53-yard pitch and catch from quarterback Jeff Guthrie to wide receiver Kyle Owsley.
Some of the Bucks' other offensive weapons include seniors Jace Mentaberry and Preston Snow.
As a juniors, Mentaberry rushed for 431 yards on 75 carries with a touchdown and caught 12 passes for 175 yards — Snow scoring seven touchdowns on the season, four through the air and three on the ground.
Snow toted the rock 54 times for 345 yards and snagged 13 passes for 175 yards.
Against Fallon, Spring Creek battled the Greenwave's mighty offense admirably — the squads picking up their yardage in vastly-different ways.
Fallon led the battle of total yards 349-293, Fallon senior quarterback Elijah Jackson completing 18-for-25 passes for 234 yards with four touchdowns and no interceptions.
The Spartans did their best work on the ground, rushing for 202 yards on 48 carries — Guthrie leading the way with 93 yards on 17 attempts with a touchdown, senior Reed Westwood carrying 21 times for 77 yards and Owsley taking a 12-yard sweep to the end zone.
Through the air, Guthrie was 10-for-21 for 91 yards with a touchdown and a pick — throwing his TD to senior Ryan Thurston.
Thurston led Spring Creek with four catches for 35 yards, Owsley snagging three balls for a team-best 39 receiving yards and Westwood collecting three passes for 17 yards.
Owsley had a 62-yard touchdown taken off the board with a little more than two minutes remaining, the potential game-winning score taken off the board when officials ruled the Spartans lined up with too many players in the backfield.
He tied the game 28-28 with 4:50 on the clock — following junior Kyler Lulay's extra point — with an electrifying 92-yard kick return for a touchdown.
Defensively, the Spartans were led by five tackles apiece from junior Zachary Simms and senior Dace Draper — Draper also recovering a fumble — senior safety Devin Holmes topping the roster with two tackles for losses.
Junior Q Boyd forced a fumble, as did Guthrie and Thurston — senior Nicholas Ortega jumping on the Spartans' other recovery.
Game Time
The Spartans (0-1 overall, 0-1 in league) will look to hand Lowry (2-0 overall, 1-0 in league) its first loss at 7 p.m. Friday, in Winnemucca.
090619-elk-gallery-fallon-spring-creek-football-01.jpg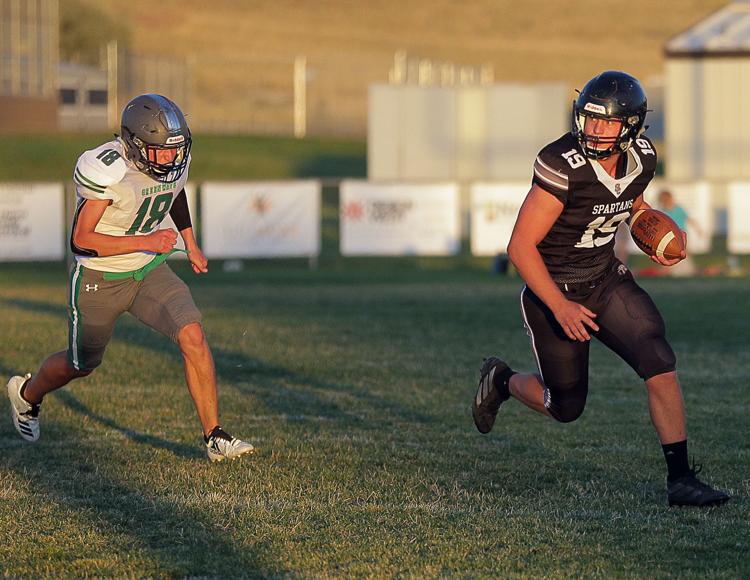 090619-elk-gallery-fallon-spring-creek-football-02.jpg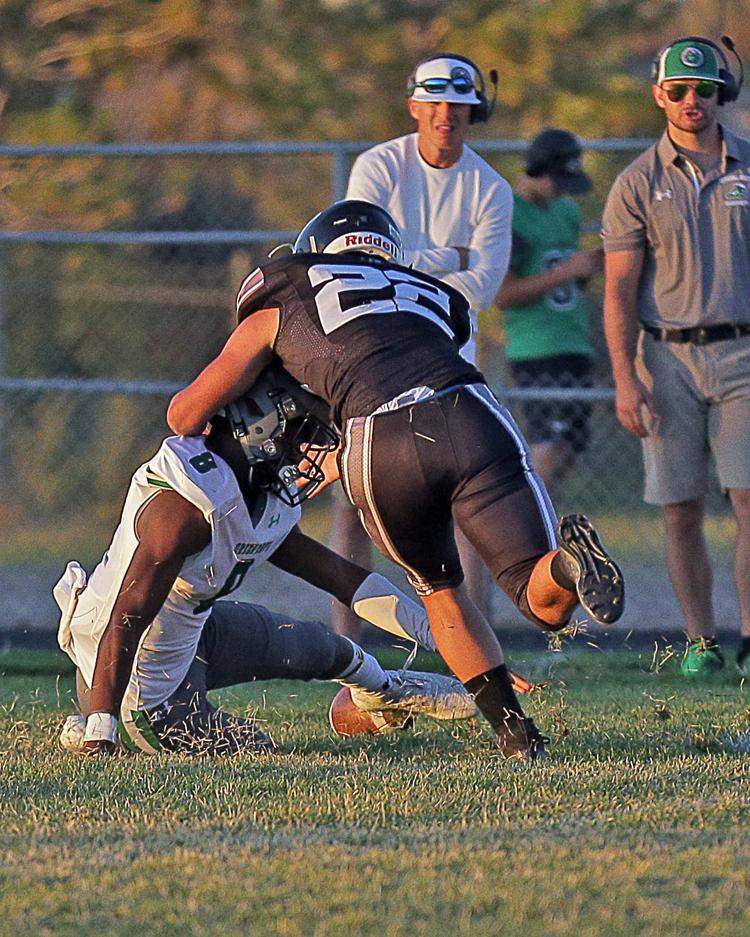 090619-elk-gallery-fallon-spring-creek-football-03.jpg
090619-elk-gallery-fallon-spring-creek-football-04.jpg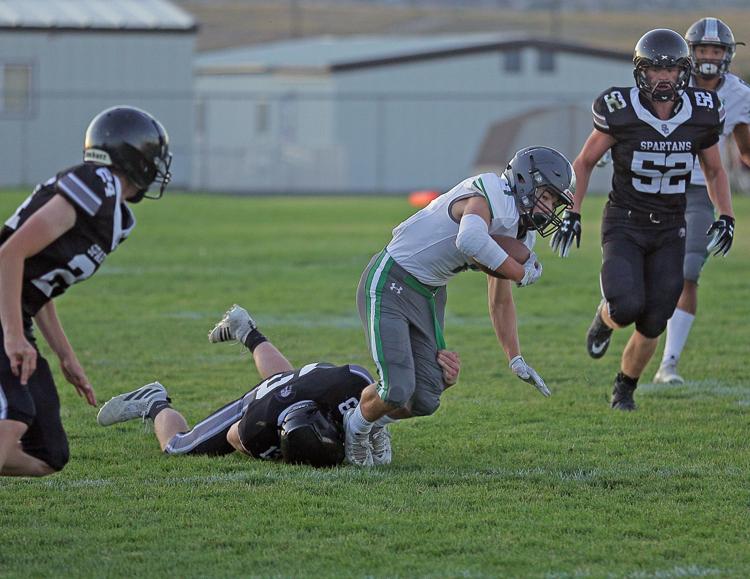 090619-elk-gallery-fallon-spring-creek-football-05.jpg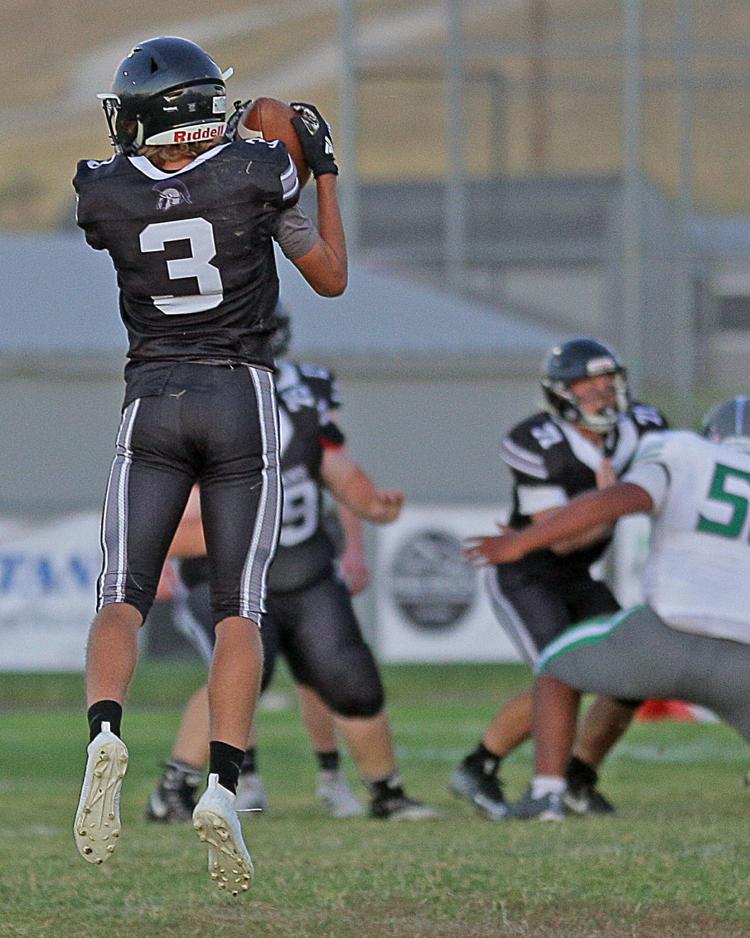 090619-elk-gallery-fallon-spring-creek-football-06.jpg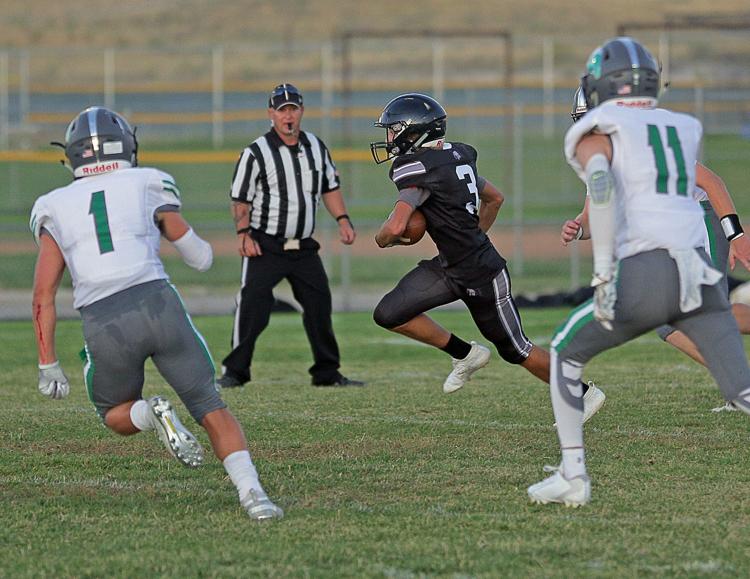 090619-elk-gallery-fallon-spring-creek-football-07.jpg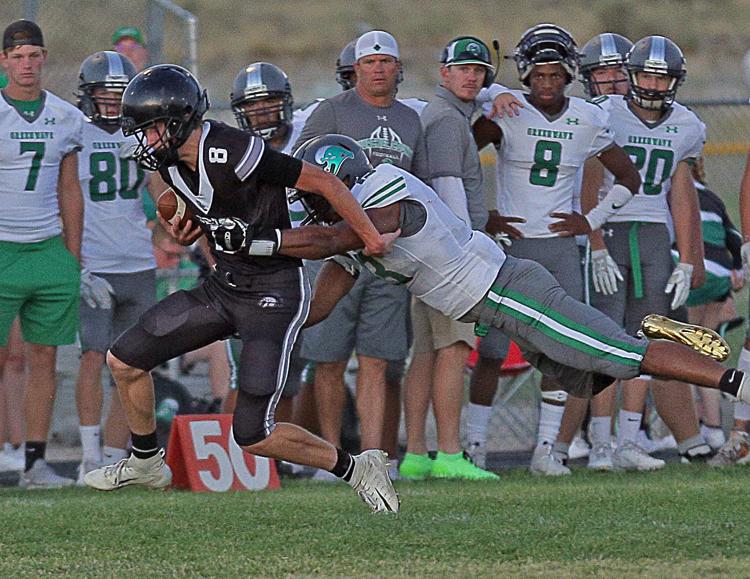 090619-elk-gallery-fallon-spring-creek-football-08.jpg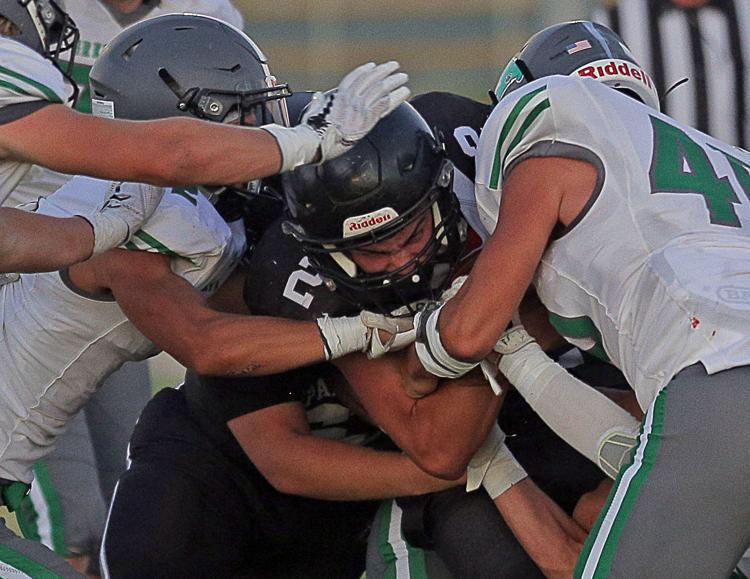 090619-elk-gallery-fallon-spring-creek-football-09.jpg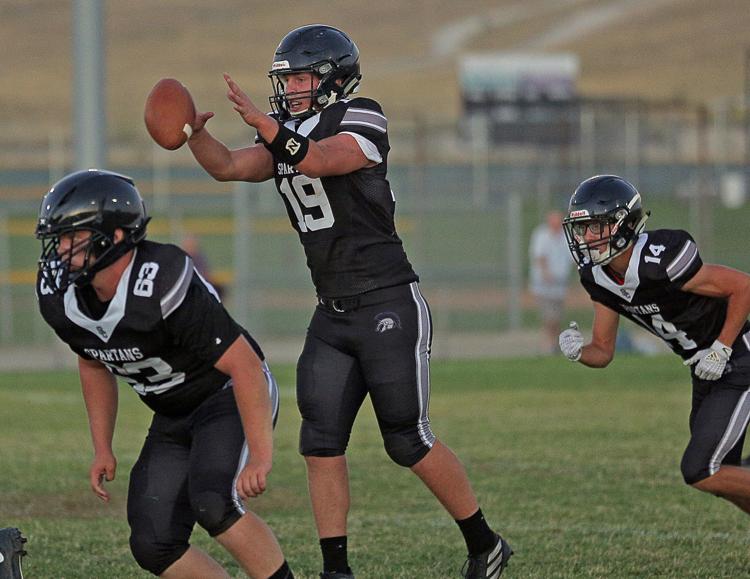 090619-elk-gallery-fallon-spring-creek-football-10.jpg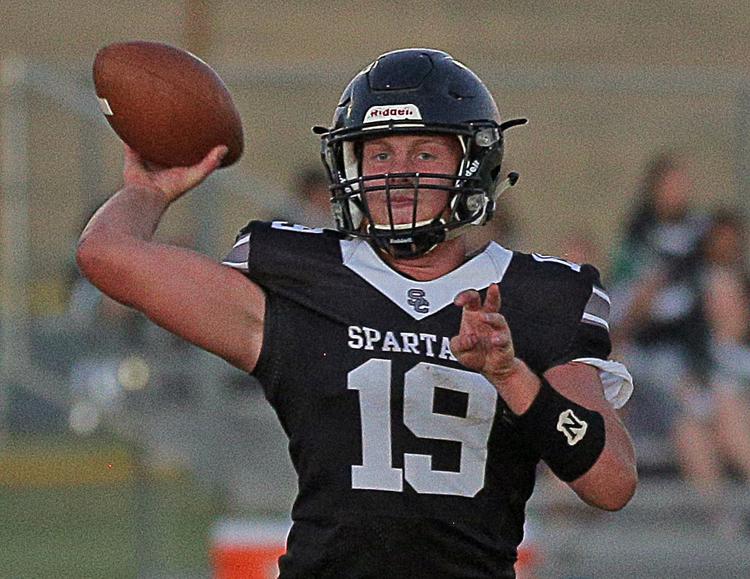 090619-elk-gallery-fallon-spring-creek-football-11.jpg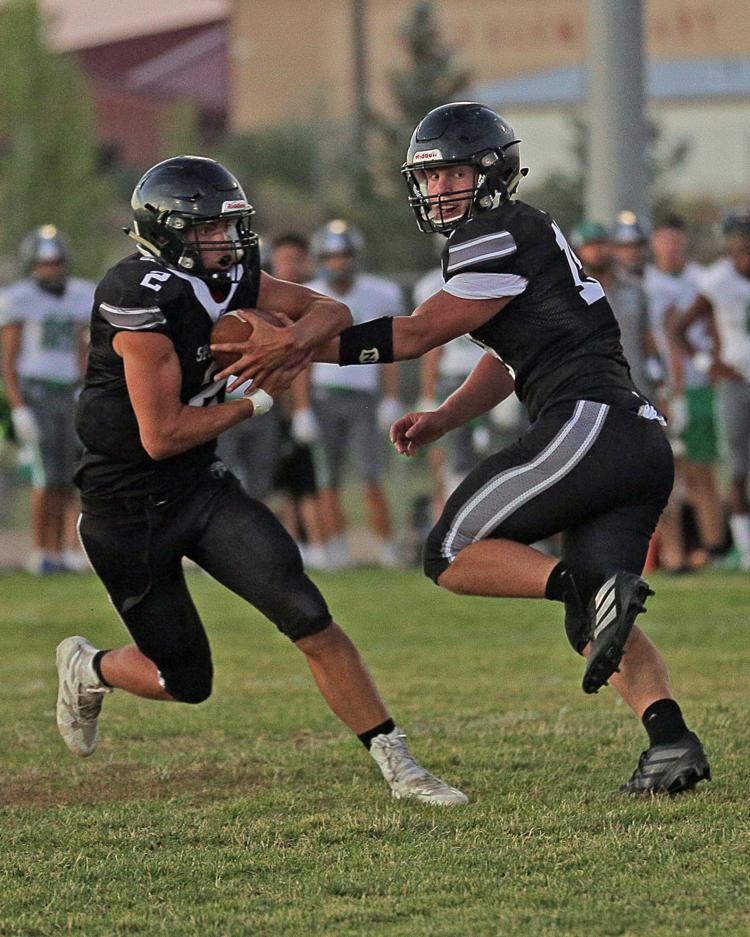 090619-elk-gallery-fallon-spring-creek-football-12.jpg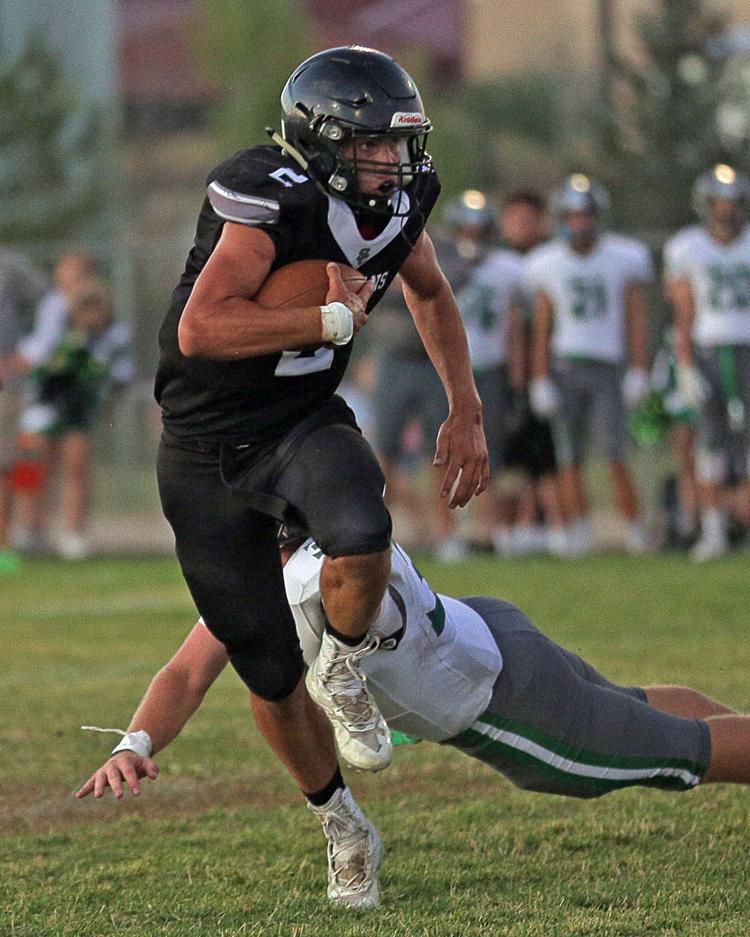 090619-elk-gallery-fallon-spring-creek-football-13.jpg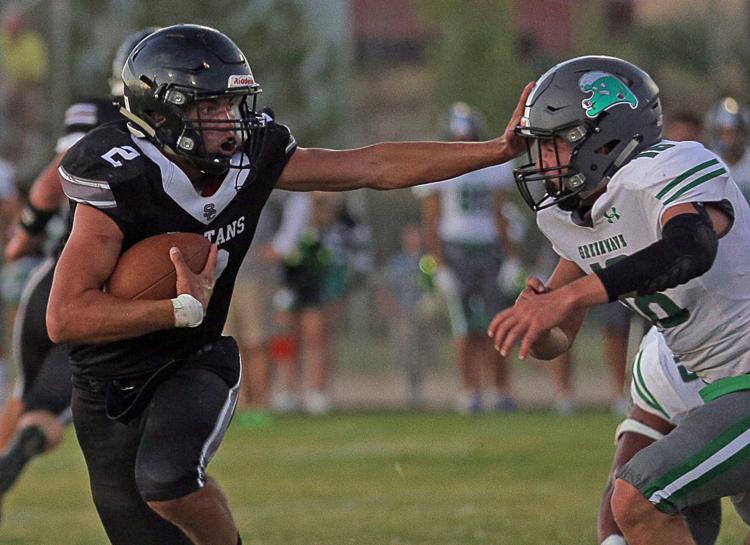 090619-elk-gallery-fallon-spring-creek-football-14.jpg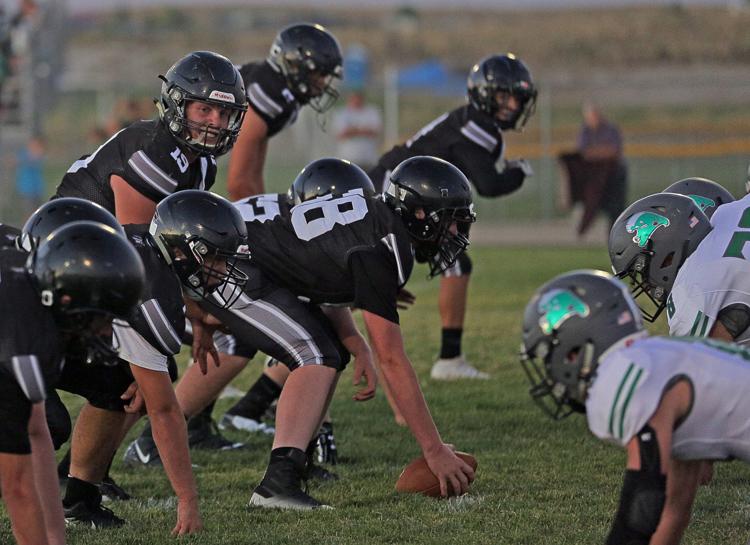 090619-elk-gallery-fallon-spring-creek-football-15.jpg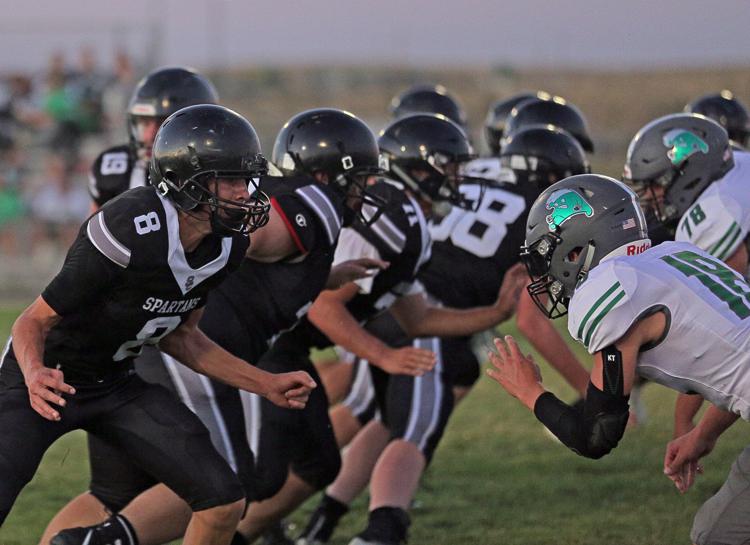 090619-elk-gallery-fallon-spring-creek-football-16.jpg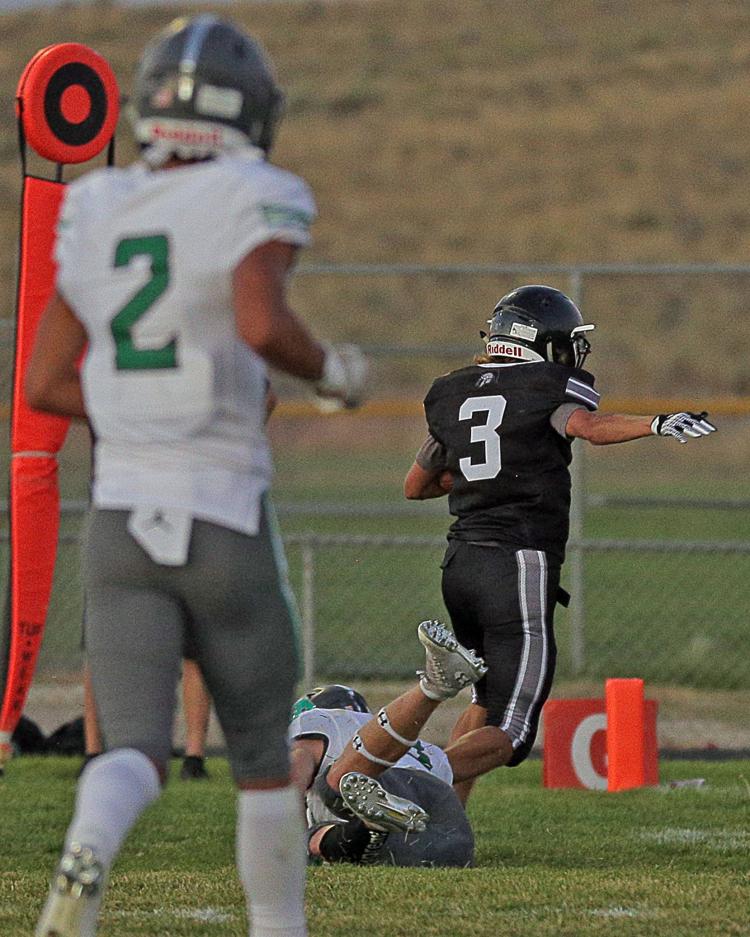 090619-elk-gallery-fallon-spring-creek-football-17.jpg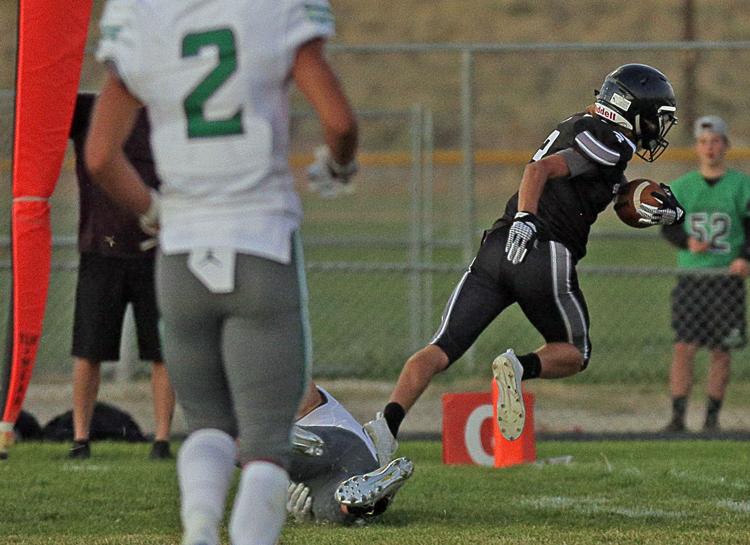 090619-elk-gallery-fallon-spring-creek-football-18.jpg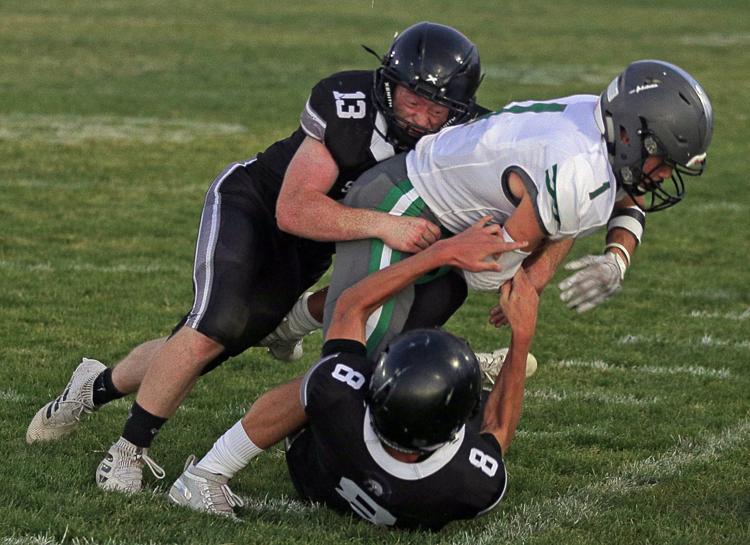 090619-elk-gallery-fallon-spring-creek-football-19.jpg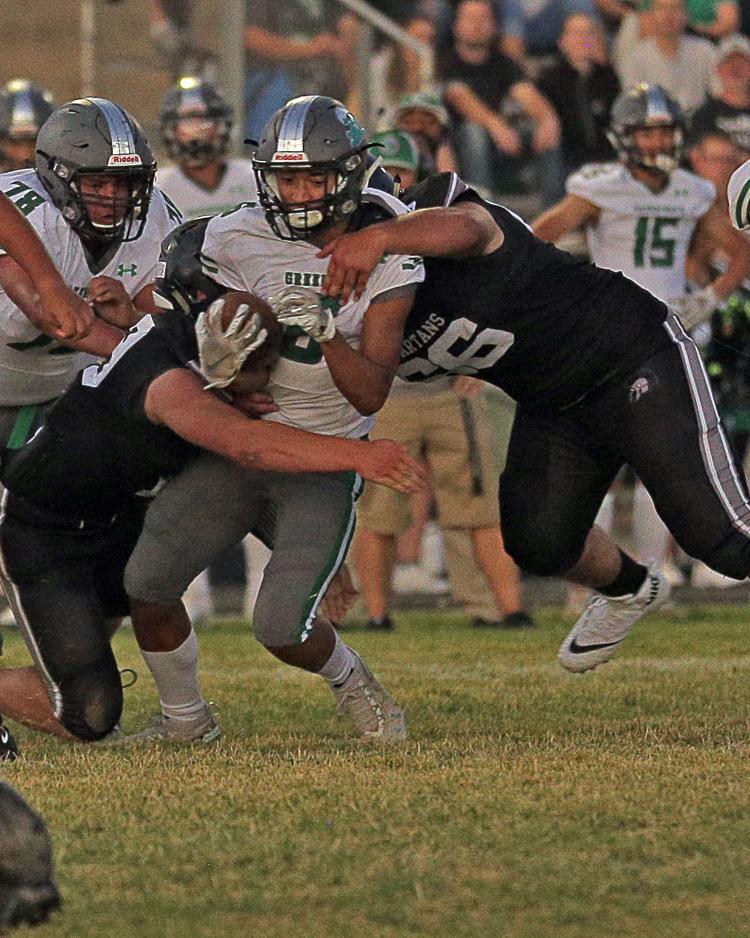 090619-elk-gallery-fallon-spring-creek-football-20.jpg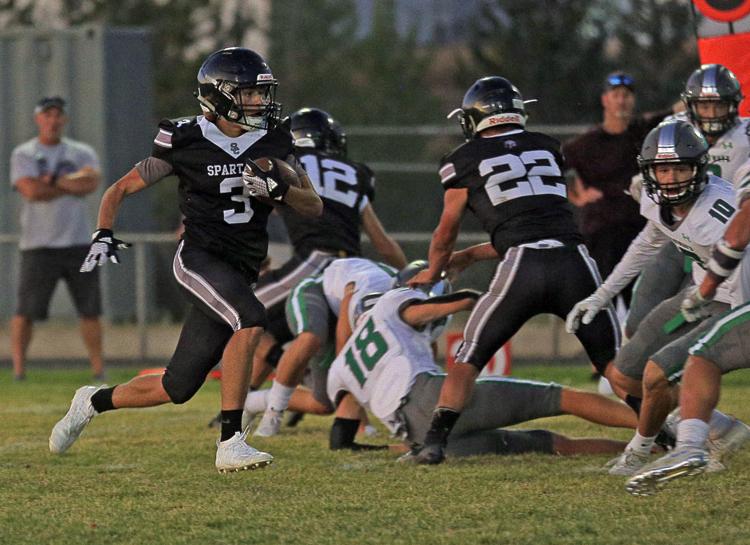 090619-elk-gallery-fallon-spring-creek-football-21.jpg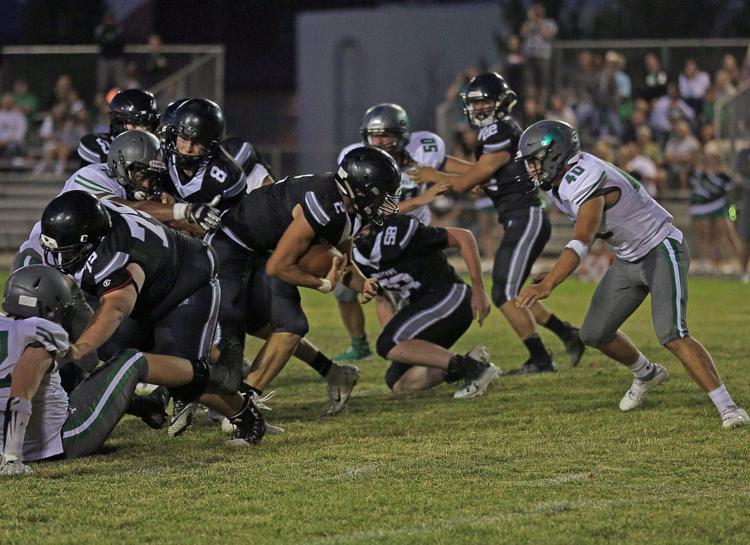 090619-elk-gallery-fallon-spring-creek-football-22.jpg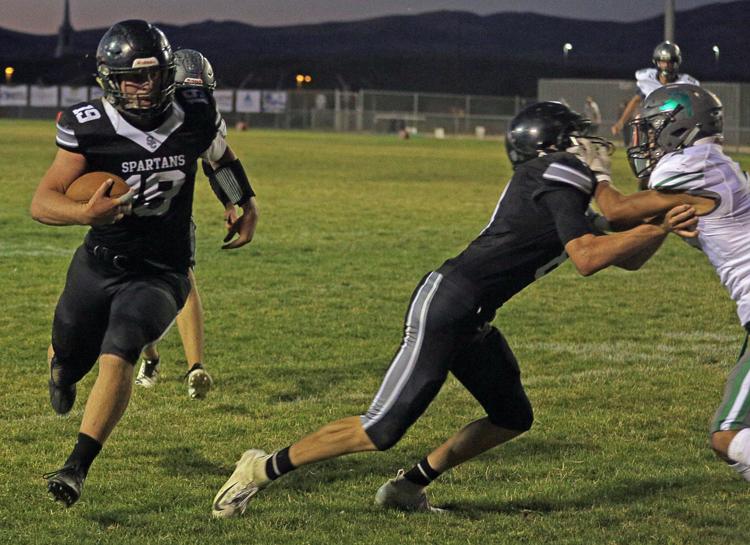 090619-elk-gallery-fallon-spring-creek-football-23.jpg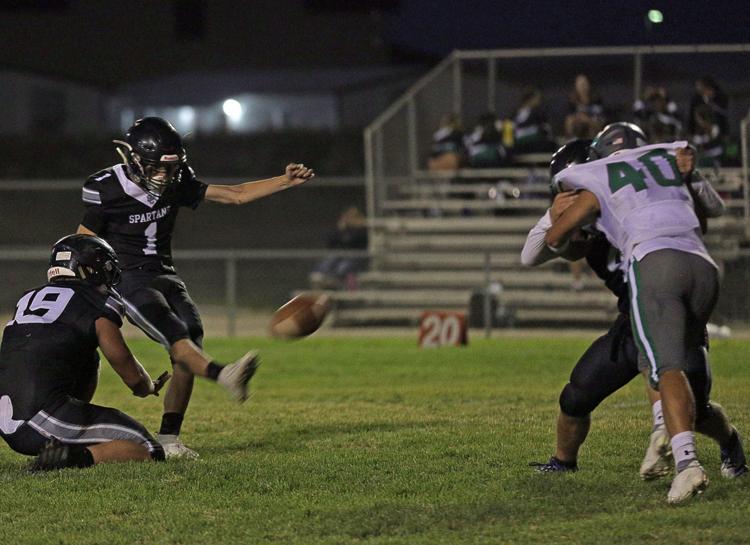 090619-elk-gallery-fallon-spring-creek-football-24.jpg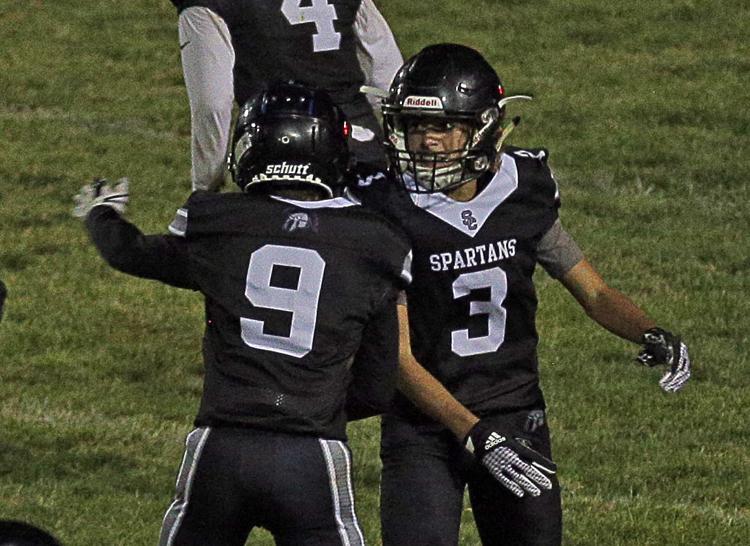 090619-elk-gallery-fallon-spring-creek-football-25.jpg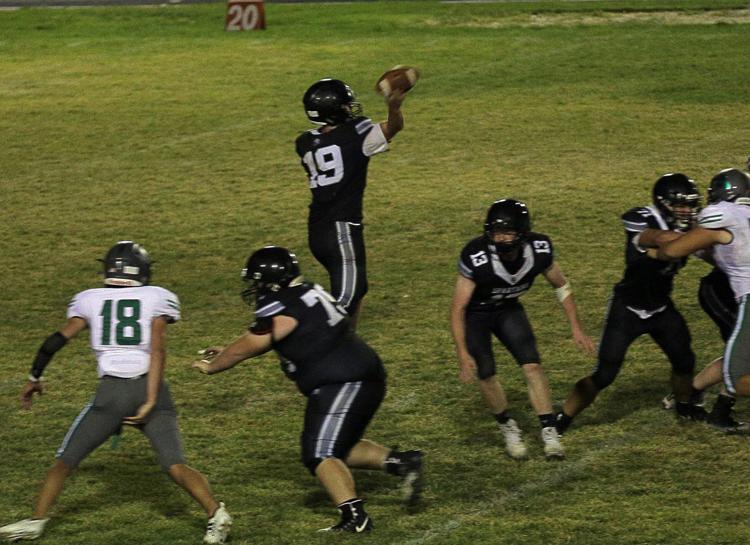 Kyle Owsley