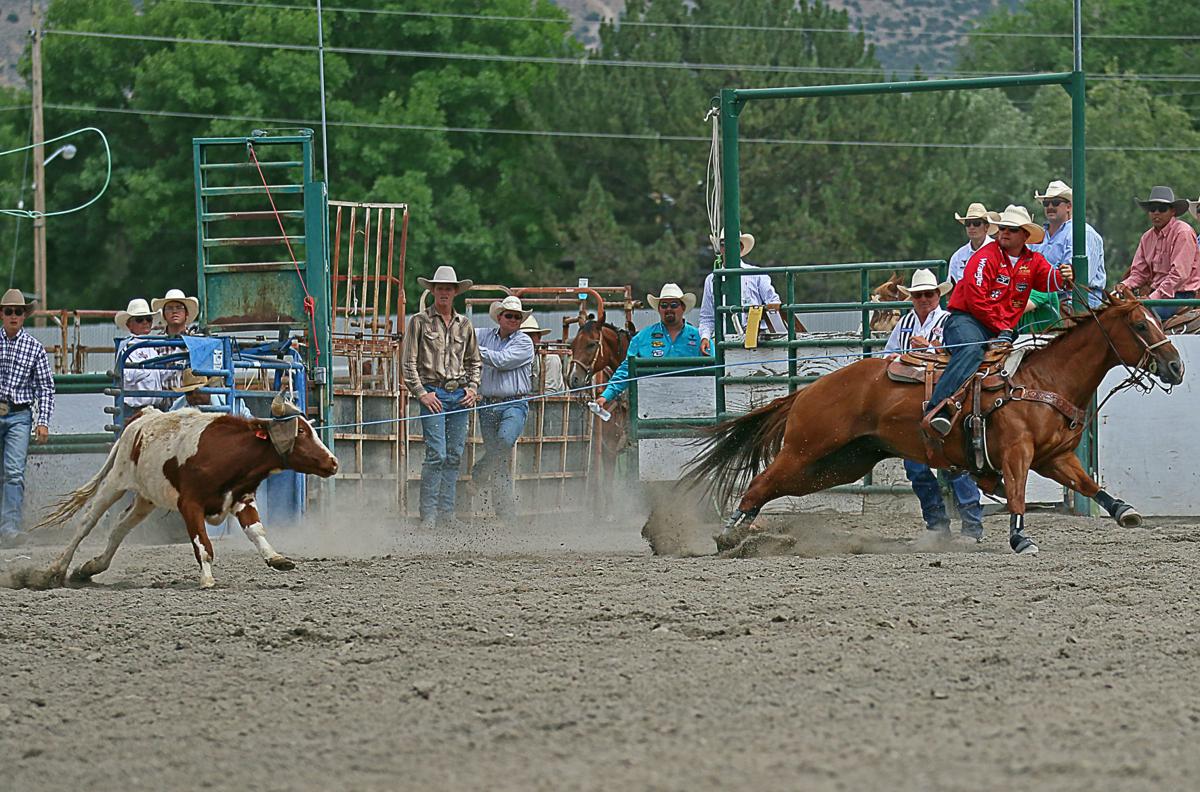 The Silver State Stampede — the oldest rodeo in Nevada — will embark on its second three-day format, running from Friday through Sunday at the Elko County Fairgrounds.
In past years, the Stampede was a three-day event — only two of which included performances of the Professional Rodeo Cowboys Association.
Traditionally, the Stampede began with a kickoff party on Thursday evening — followed by the first round of the crowd-favorite Old West bronc riding — the PRCA performances taking place Friday and Saturday night.
Last year, the Stampede — which has been in existence for more than 100 years — went to a three-day PRCA slate.
Thursday's action is gone, leaving Friday and Saturday nights for all events — adding a matinee performance Sunday afternoon.
Mutton Busting
Friday night, things will get underway at 6 p.m. — the future generation of rodeo hands showing what they're made of in the mutton busting — the winner of each performance awarded a belt buckle sponsored by Kidwell & Gallagher and a $300 scholarship courtesy of Elko Motor Company.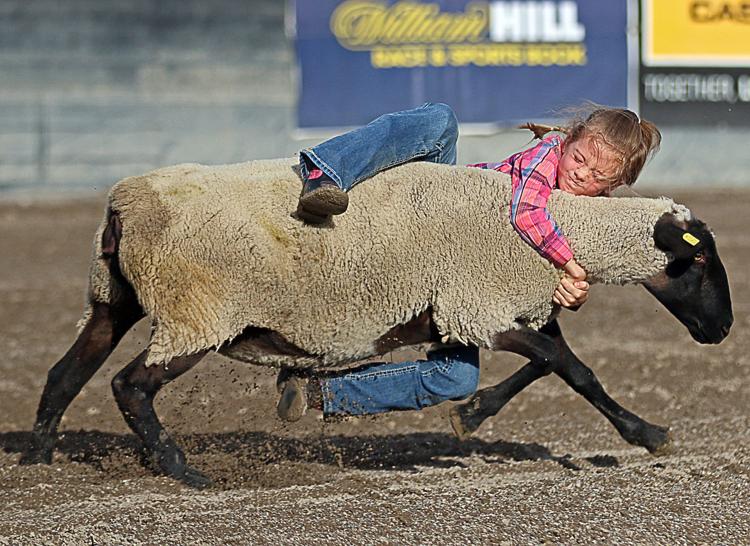 Second and third-place prizes have been donated by IFA, including rope bags and hat certificates — every contestant receiving a bandana.
Silver State Stampede President Alkie Mariluch said fourth and fifth-place buckles of Smokey Bear have been donated by Living With Fire to celebrate the 75th anniversary of the fire-prevention icon.
Entries for the mutton busting of the Silver State Stampede are taking place at J.M. Capriola Co., located at 500 Commercial St.
The event is for ages 4 through 8 and contestants must weigh less than 65 pounds. The fee is $20.
Performance structure
The rodeo performances will begin at 7 p.m. Friday and Saturday and 2 p.m. Sunday.
The Old West bronc riding, a non-PRCA event, will open the adult action during each perf, the contestants competing in stock — everyday, working — saddles.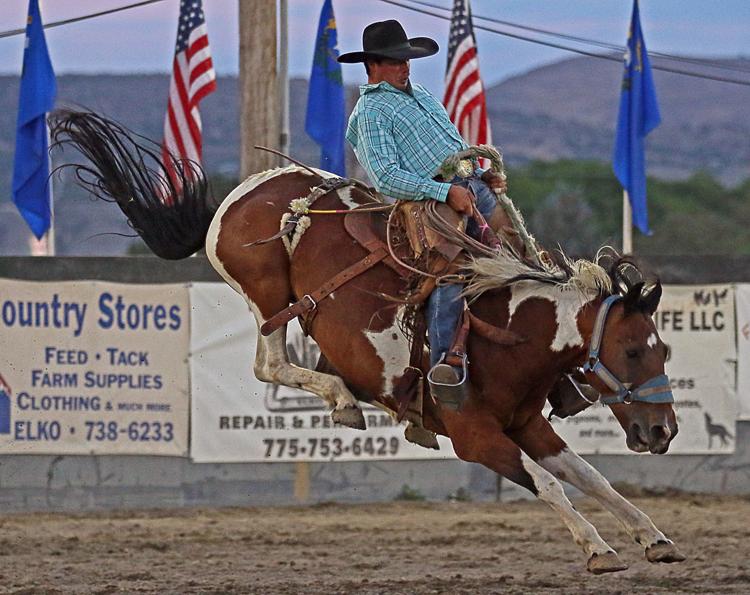 Silver State Stampede President Alkie Mariluch said there were 14 entries as of Wednesday afternoon, adding they will cap the event at 20.
"Everyone is guaranteed one ride and we'll probably bring the top-eight back to final Sunday. We always get a few stragglers, so we'll keep the entries open for a little while," he said. "The fee is $175. It all goes to the pot and there is $3,000 added."
To enter the Old West Bronc Riding, call Ralph Chiquete at 397-2275.
The first PRCA event of every performance will be the bareback riding, the cowboys wedging – known as binding — their riding hand into the rigging, which resembles a suitcase handle.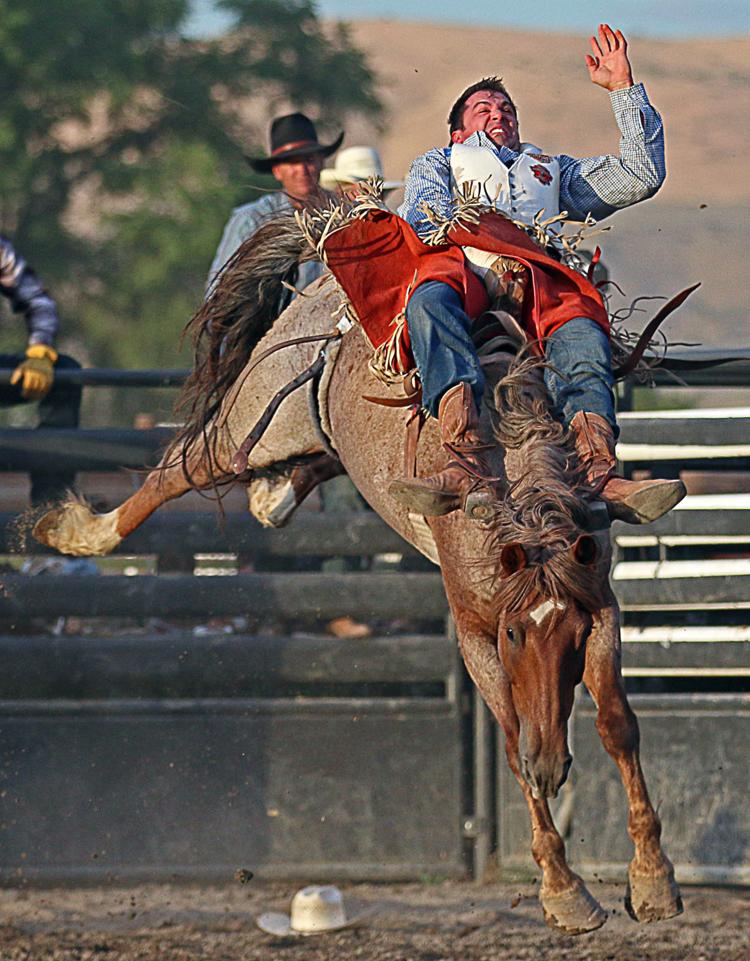 Following a presentation of the sponsor flags, the Stampede will introduce a new event — another geared toward the future talents of the sport.
Roughstock 101 — based out of Gooding, Idaho, and owned by Donnie Landis — operates with the idea of "stepping outside the box" and providing youth with extreme-sport opportunities.
Spectators can feast their eyes on the highly-anticipated mini bull riding of Landis' Lil Bucks Bull Co.
That's right, mini bull riding — not simply young beef animals — actual genetically-manufactured "mini" cattle.
"I was the originator of the sport back in 1997. We were featured on CNN and in "National Geographic." We got out of the game for a while when we lived in California and got back into it about three years ago when we moved to Idaho," Landis said. "To be registered as a mini, the bull has to stand 44" tall or less at the hip. I'm 5-6 and they come up to my belly or my chest."
Landis said his animals look and buck like regular bulls but are more passive.
"A lot of the bulls have horns but they aren't as hooky. I don't want to put kids on any man killers," he said. "I want to keep them interested and competitive in the sport — fortified and on a better level. A lot of people don't know that you can get a college scholarship to rodeo."
He features two age groups, one for 8 through 10 — the bulls "not as bucky" — and the 11-13 division.
Landis said the stock for the older group bucks "like big bulls."
"They crank it pretty good. They buck hard and they spin," he said.
"We make everyone were a helmet and a vest," he said. "There will be three states represented at the rodeo — Nevada, Idaho and California — with about three or four kids from right there in Elko and Spring Creek."
In traditional style, the team roping and saddle bronc riding — the classic event of rodeo — will take the fans back to PRCA action, followed by a clown act.
A second-generation rodeo clown, Slim Garner will make his return to the Stampede — his last appearance coming in 2015 — bringing with him a huge sense of humor and an extensive display of trinkets, toys, wonky equipment and explosions.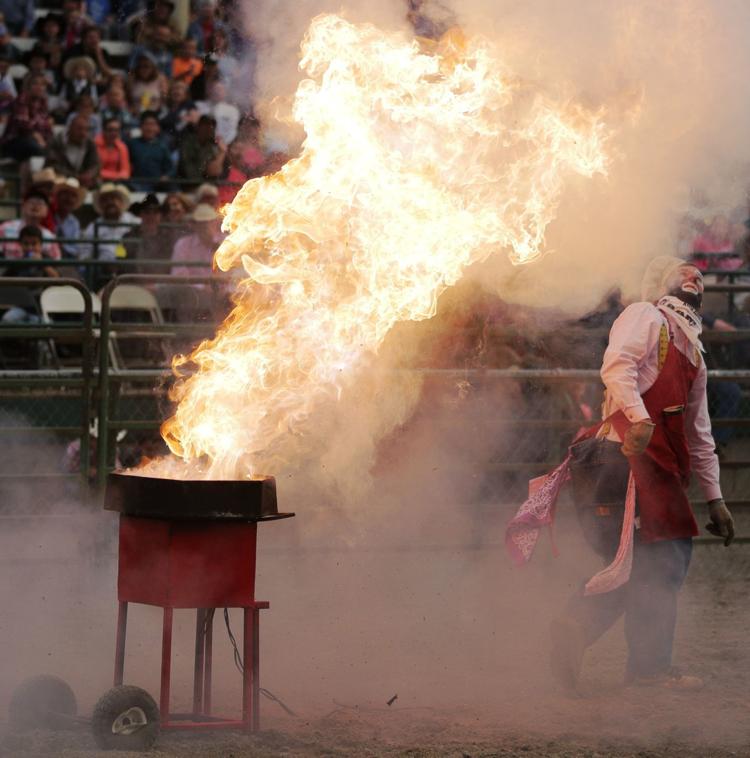 Whether it be a yellow airplane, a truck with major mechanical issues or his propensity for barbecuing accidents — Garner will surely keep fans entertained and on their toes.
The PRCA portion of the perf will conclude with the tie-down roping, barrel racing and the bull riding.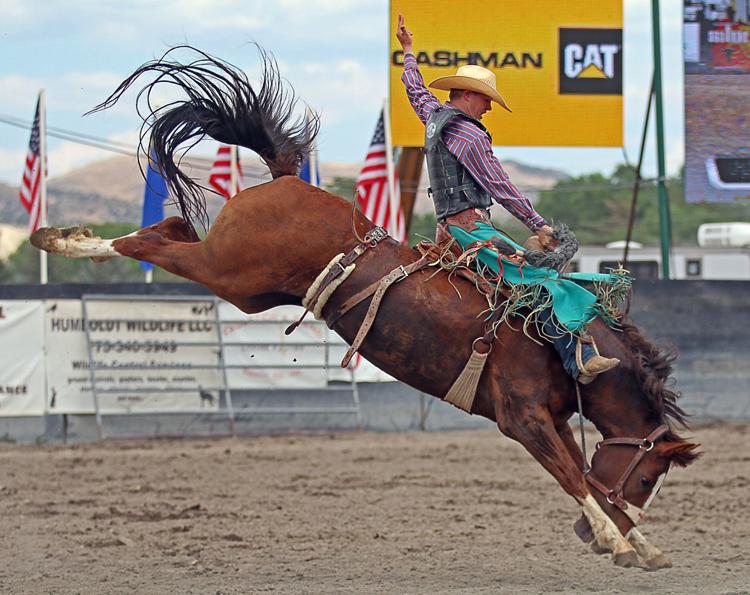 Each performance will wrap up with the crowd-thrilling, bone-chilling Ring of Fear — a fighting bull released into the arena on the race track — the winner being the last person to remain in one of six respective circles, earning a prize of $500.
Tickets
Tickets for the Stampede will be sold at the gate but are also available at several local stores, including J.M. Capriola Co., Boot Barn, IFA, Roy's Market and the Elko Area Chamber of Commerce.
The costs are $15 for adults, $10 for seniors (65 and older) and $5 for children ages 6-12.
A family package — two adults and two children — is available for $35.
Raffle
The Stampede Committee is selling raffle tickets for a pair of cornhole boards for its cancer fundraiser.
The custom boards — made by J & D Woodworking — display the "Tough Enough to Wear Pink" and Stampede logos.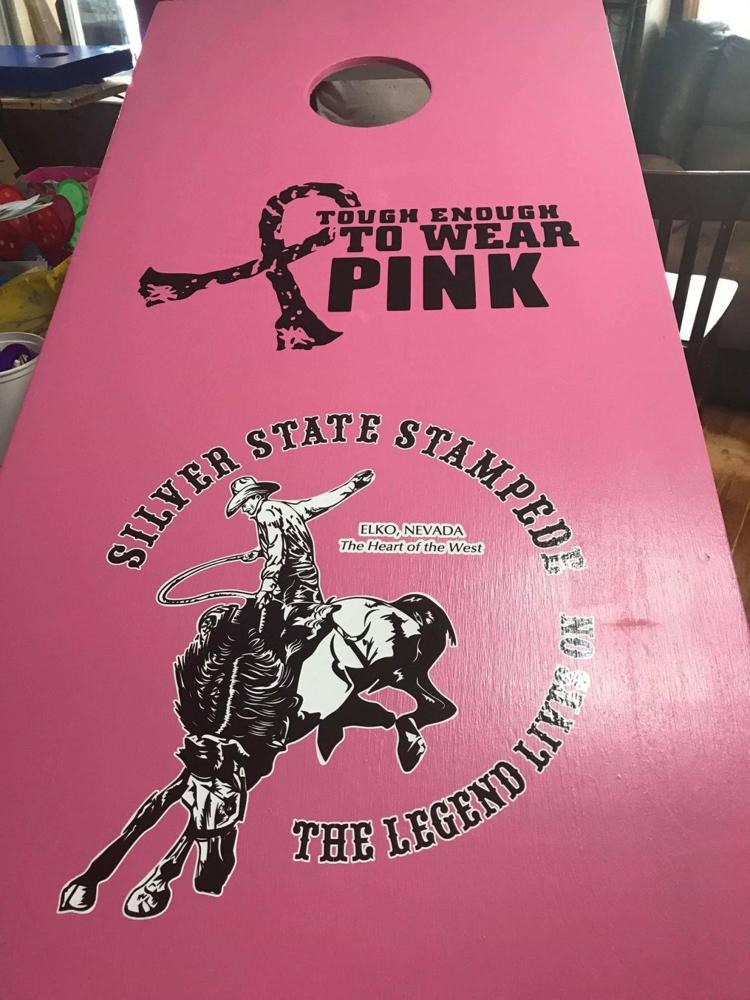 The costs are $10 for each ticket or three for $20.
Cowboy Bar
Relax, take it slow and let the good times roll at the Cowboy Bar — which will be open the duration of the rodeo — along with full concessions available at other locations.
A dance will take place Friday and Saturday night after the rodeo, music courtesy of Moonshine Outlaws.
Be the first to know
Get local news delivered to your inbox!