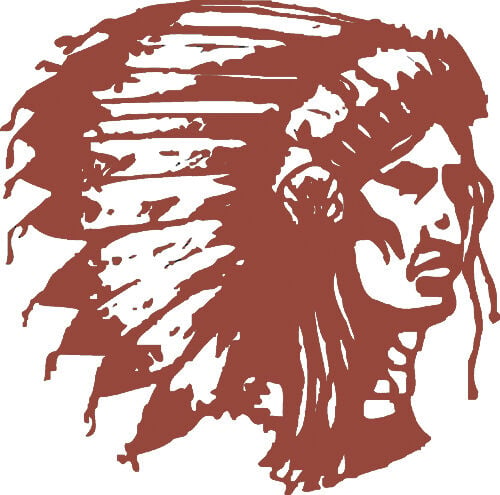 ELKO — When the Elko football team hits the field Saturday, at Silver Stage High School, the Indians will hope to accomplish a couple things.
One: Do many of the same tasks — block well and run hard — that allowed Elko to dominate the time of possession, yards from scrimmage and offensive plays (90-something to Lowry's 36).
Two: Avoid the mental lapses — false starts, late hits, botched snaps, fumbles and blown coverages — that ultimately led to a 29-22 loss in the season opener to the Buckaroos.
"When you look at that game, you feel like you did enough good things that you should be 1-0," said Elko coach Luke Sellers. "But, we didn't execute and it cost us the football game. I'm sure Fernley feels the same way about their game in Spring Creek. They're going to be better, so we have to better."
Fernley — much like Elko — dropped to 0-1 on the season with a 7-6 loss on the road at Spring Creek, the Vaqueros also wasting numerous opportunities.
The Vaqueros rushed the ball for 210 yards on 38 carries — averaging 5.5 yards per tote — but turnovers loomed large as Fernley put the ball on the deck five times and lost four fumbles.
Despite a multitude of errors, Fernley still had a chance to win the contest — marching down the field on its final drive but whiffing on a potential game-winning field goal attempt inside the red zone with about 15 seconds on the clock.
"Fernley is dangerous. They're very quick and talented. You have to know where No. 8 (senior receiver Anthony Thompson) and No. 2 (senior receiver Kyle Jones) are and what they're doing. No. 10 (quarterback Julian McIntyre) is elusive, and No. 34 (running back Jr Reyes) runs hard," Sellers said. "Their O-line is quick too, and they got backup reps last year when they were blowing everyone out and sitting their starters."
As for Elko's defense, Sellers said its offense may be the best form of stopping the Vaqueros.
"We have to play our defense the way it's designed and not have the missed assignments, but the best way to stop their offense is for our offense to control the line of scrimmage and the ball," he said. "If our offense can stay on the field and finish drives, their offense is on the sideline. Anyone can be a pretty good defensive coordinator if the other offense is not on the field. We have to take care of us, execute what we call, gain yardage and avoid making mistakes."
Sellers noted that — despite some costly defensive breakdowns versus Lowry on long pass plays and allowing a kick return for a touchdown — that several of his juniors stepped up and played some great games in their first varsity contests.
"(Cohen) Chapin, (Noah) Chacon and Andoni (Fesenmaier) played really well on defense, and (Kason) Lesbo did some good things. On offense, he (Lesbo) was going up against No. 56 (Seth Whitted) and that kid is a load but he did well," Sellers said.
Sellers noted that he is trying to develop some of the Indians' younger players but added that due to the nature of the beast with the delayed season and shortened preparation that those kids "didn't get the month of practice we usually do."
Game Time
The Indians and the Vaqueros — due to Fernley's field being destroyed by a flood in the spring of 2020 — will kick off in a matchup of 0-1 squads at 3 p.m. Saturday, at Silver Stage High School, in Silver Springs.
Follow Live
Listen to the contest online at network1sports.com — as Sam Brown calls the action — or on the radio at 95.9 FM or 1240 AM.