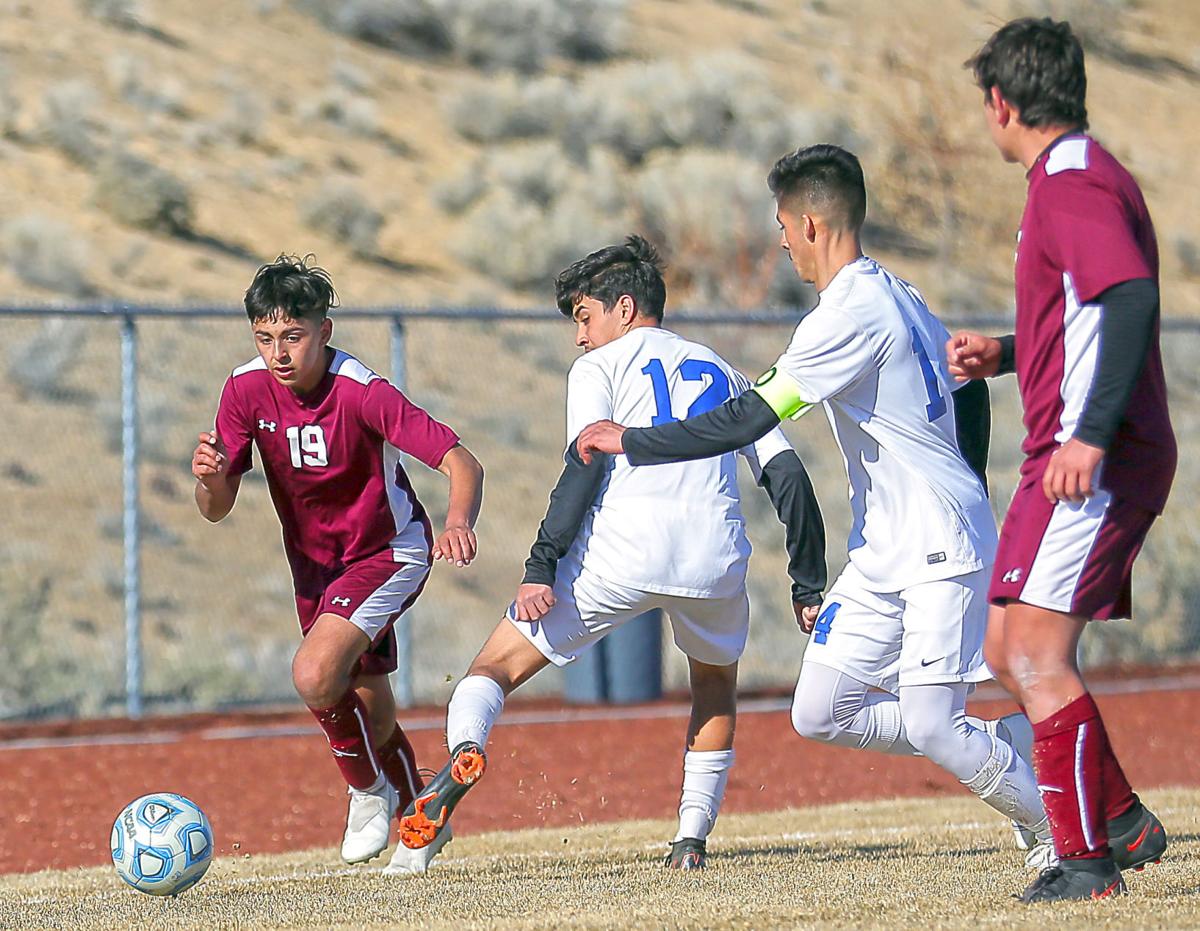 DAYTON — The Elko boys soccer team has reached the midway point of the season with an unblemished record.
With a 10-game slate, the Indians are 5-0 following Wednesday's 3-1 victory over Dayton.
Elko had to overcome a little adversity, falling behind 1-0 in the road contest with the Dust Devils.
Dayton struck first — notching a goal in the 10th minute — taking a shot from outside the 18-yard box and the ball finding a home in the bottom corner of the frame for a 1-0 lead.
Just two minutes later, Elko answered the challenge.
"Marcos Carlos took a shot from outside the 18 on the right side. The goalie couldn't keep it and it landed in front of Austin Weight to tap it in and make it 1-1," said Elko coach Alonso Lujan.
The Indians not only responded with the game-tying goal, they went back for more.
"Our team had the momentum and decided to keep the pressure on. We had several counter-attack opportunities with no luck, but in the 25th minute Freddy Cervantes made a wall pass to Jose Ventura. He dribbled on the right side of the 18 and got fouled outside the back for a free kick," Lujan said. "He took a shot on the left post for a 2-1 lead."
In the 72nd minute, Elko landed the knockout blow.
Ventura received the ball with the defense on his back and passed to Carlos — who had two defenders in front of him — moving to his right to create room and creating a shot.
The ball crossed to the lower-left side of the frame for a two-goal lead.
Elko overcome an early 1-0 deficit — allowing just its second score of the year and the first that didn't come from a penalty kick — and finished the contest with three-unanswered goals for a 3-1 victory.
"We had possession of the ball most of the game, but we were not expecting a game like this," Lujan said. "Their midfield was well organized, had a good movement of the ball and — with Nico Avila out with an injury — we had to make some adjustments to compensate."
With the win, the Indians improved to 5-0 on the year — finishing out the first half of their schedule.
Up Next
The Indians (5-0) will begin their second half of their season — playing league opponents for the second matchups — starting with the Greenwave (1-3 as of Thursday) at 11:45 a.m. Saturday, in Fallon.
In the first meeting, Elko won its season opener in mercy-rule fashion with an 8-0 shutout win on March 5, at Adobe Middle School.



GALLERY: Lowry at Elko Boys Soccer — March 13, 2021
Lowry at Elko Boys Soccer — March 13, 2021
Lowry at Elko Boys Soccer 01.jpg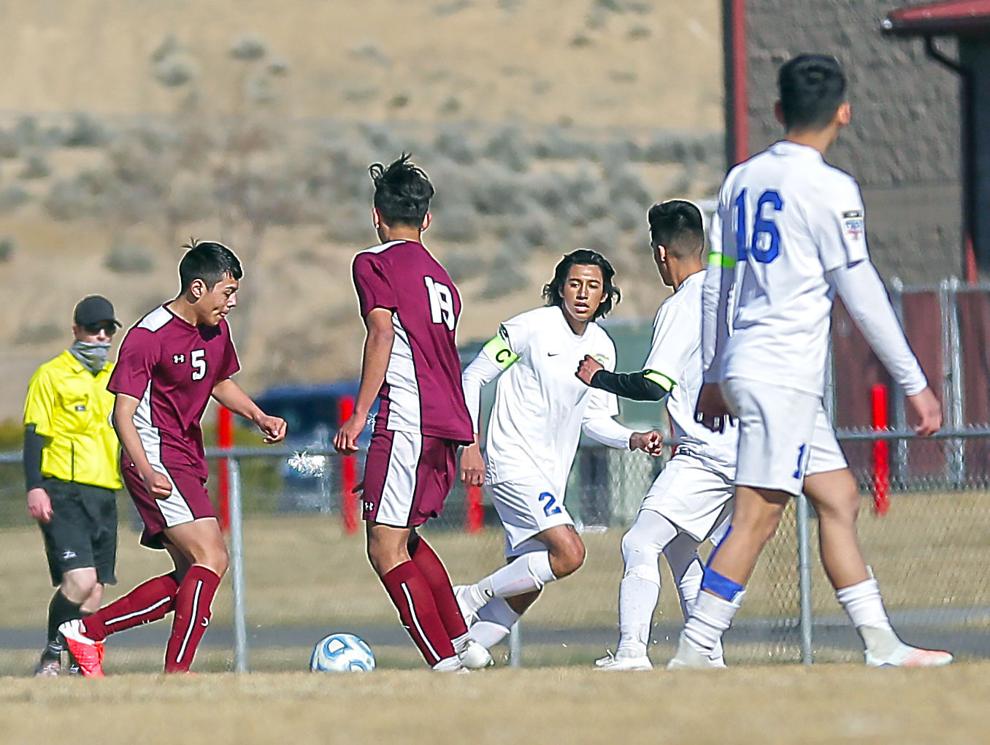 Lowry at Elko Boys Soccer 02.jpg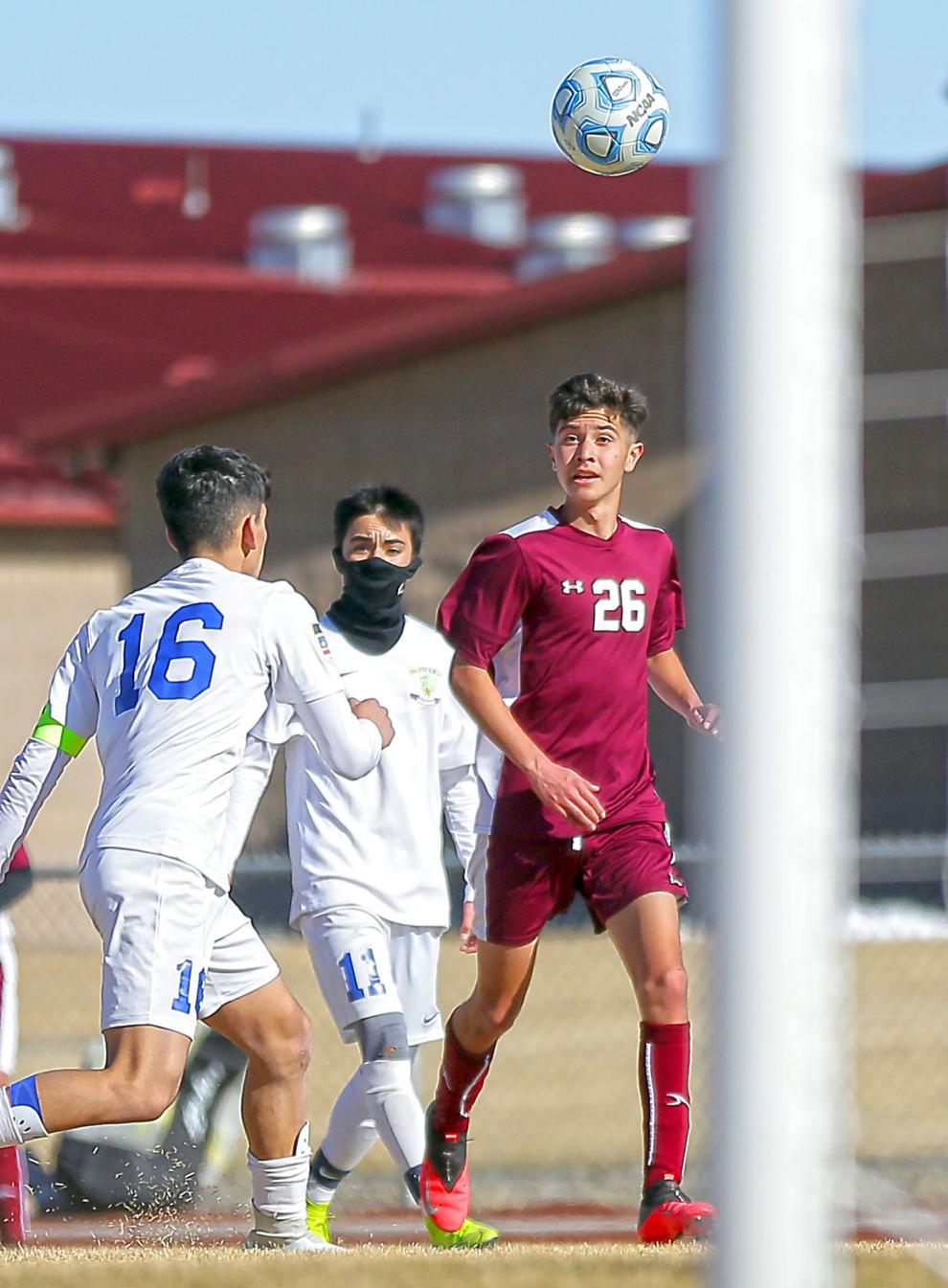 Lowry at Elko Boys Soccer 03.jpg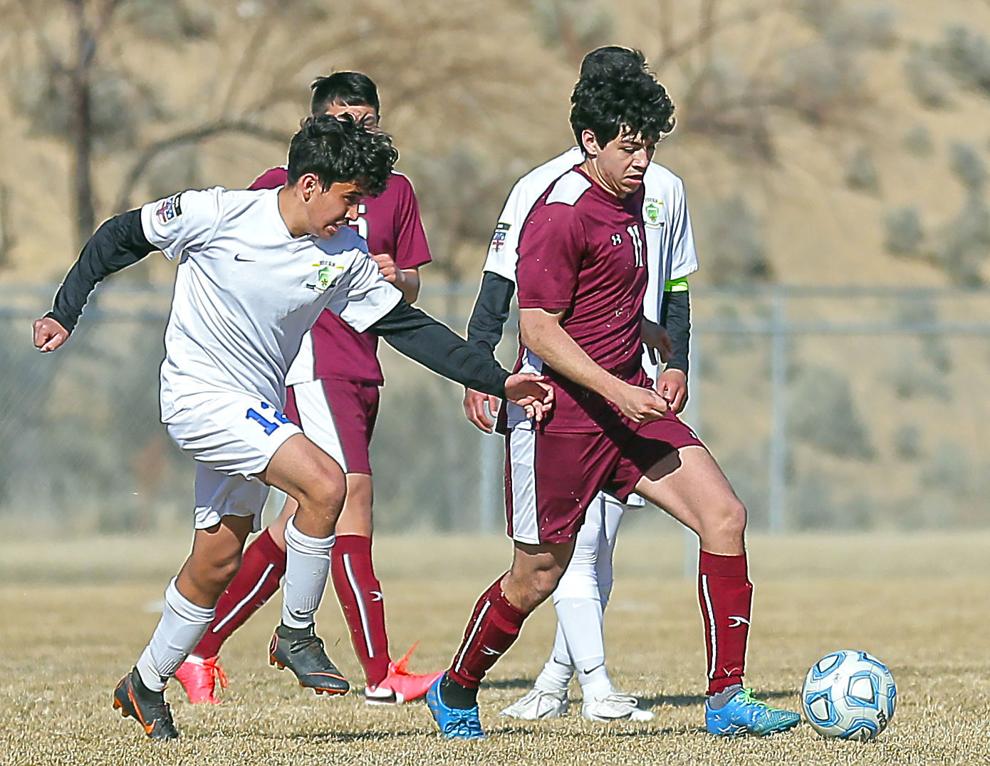 Lowry at Elko Boys Soccer 04.jpg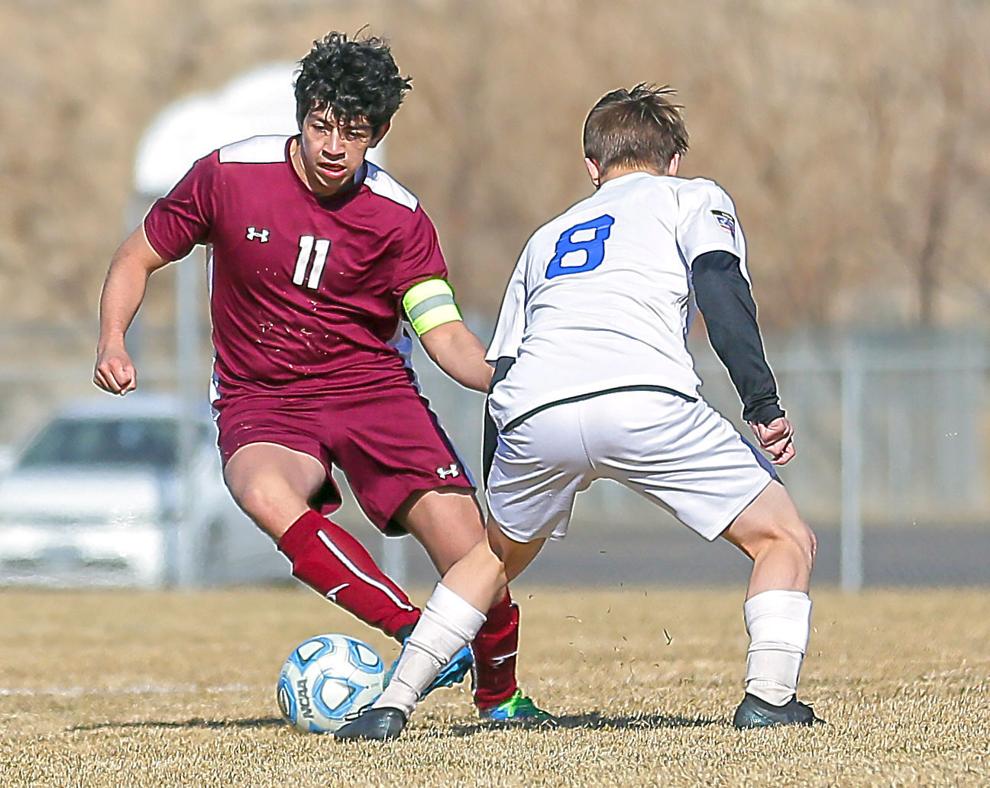 Lowry at Elko Boys Soccer 05.jpg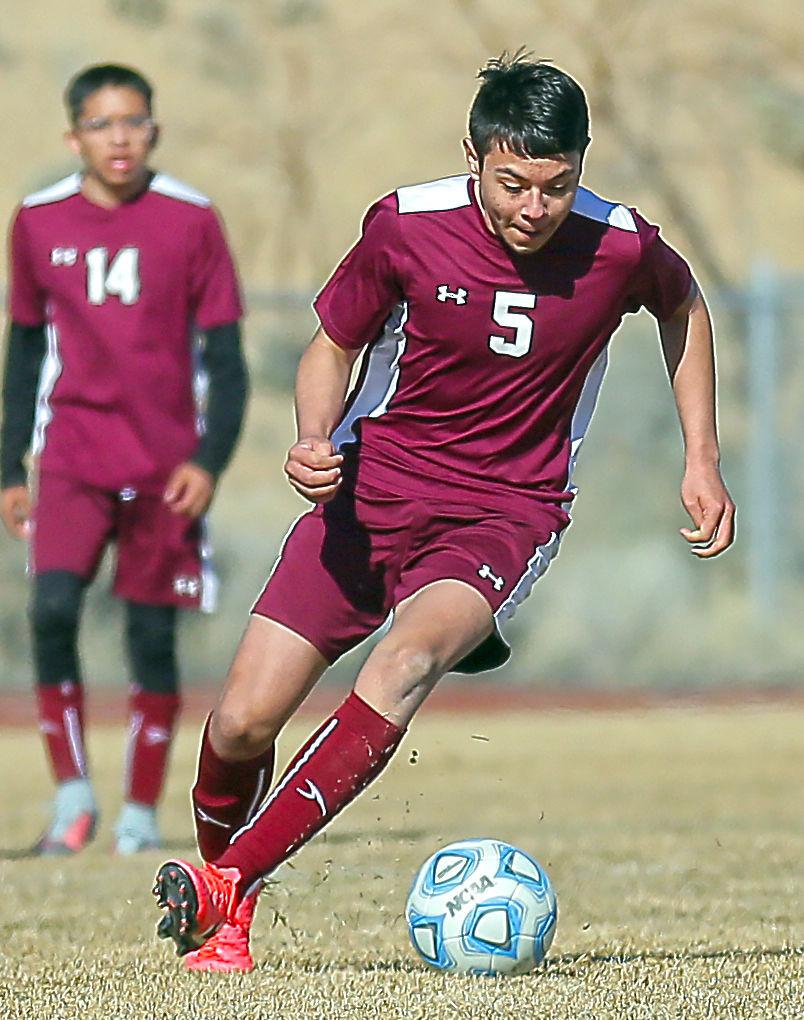 Lowry at Elko Boys Soccer 06.jpg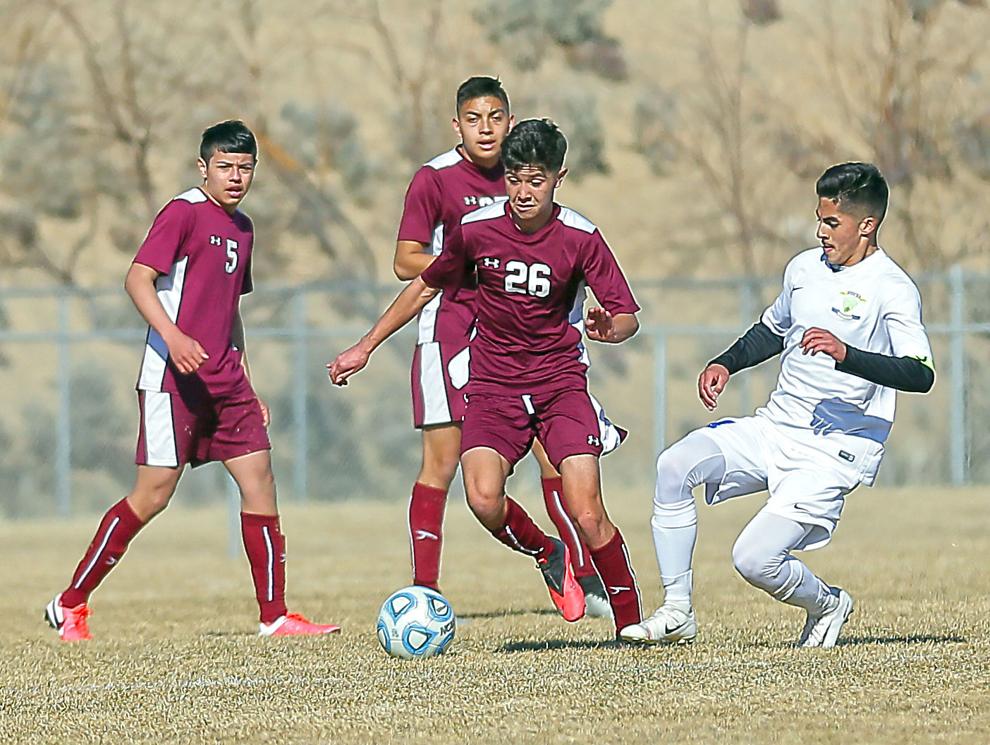 Lowry at Elko Boys Soccer 07.jpg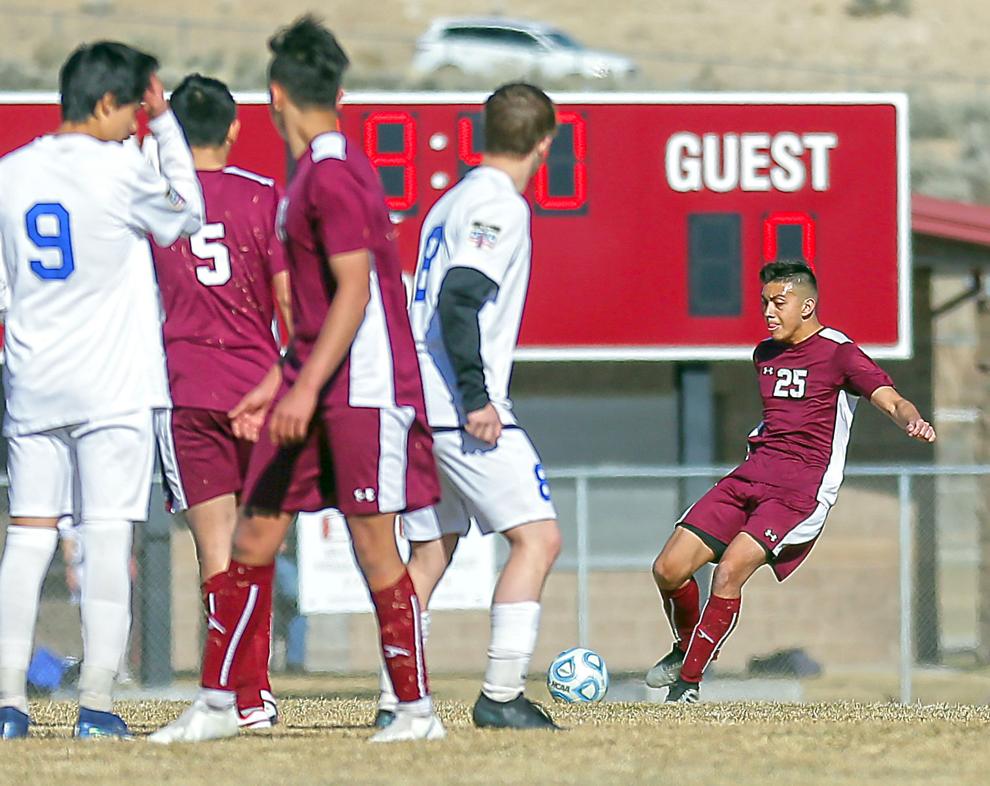 Lowry at Elko Boys Soccer 08.jpg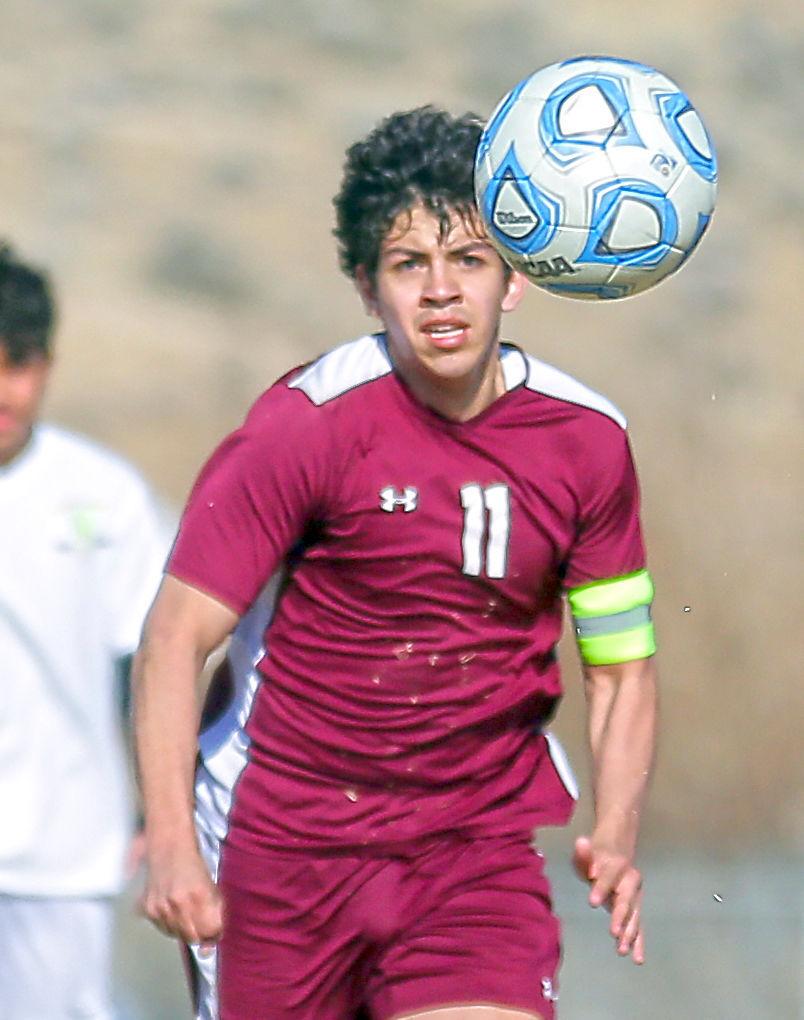 Lowry at Elko Boys Soccer 09.jpg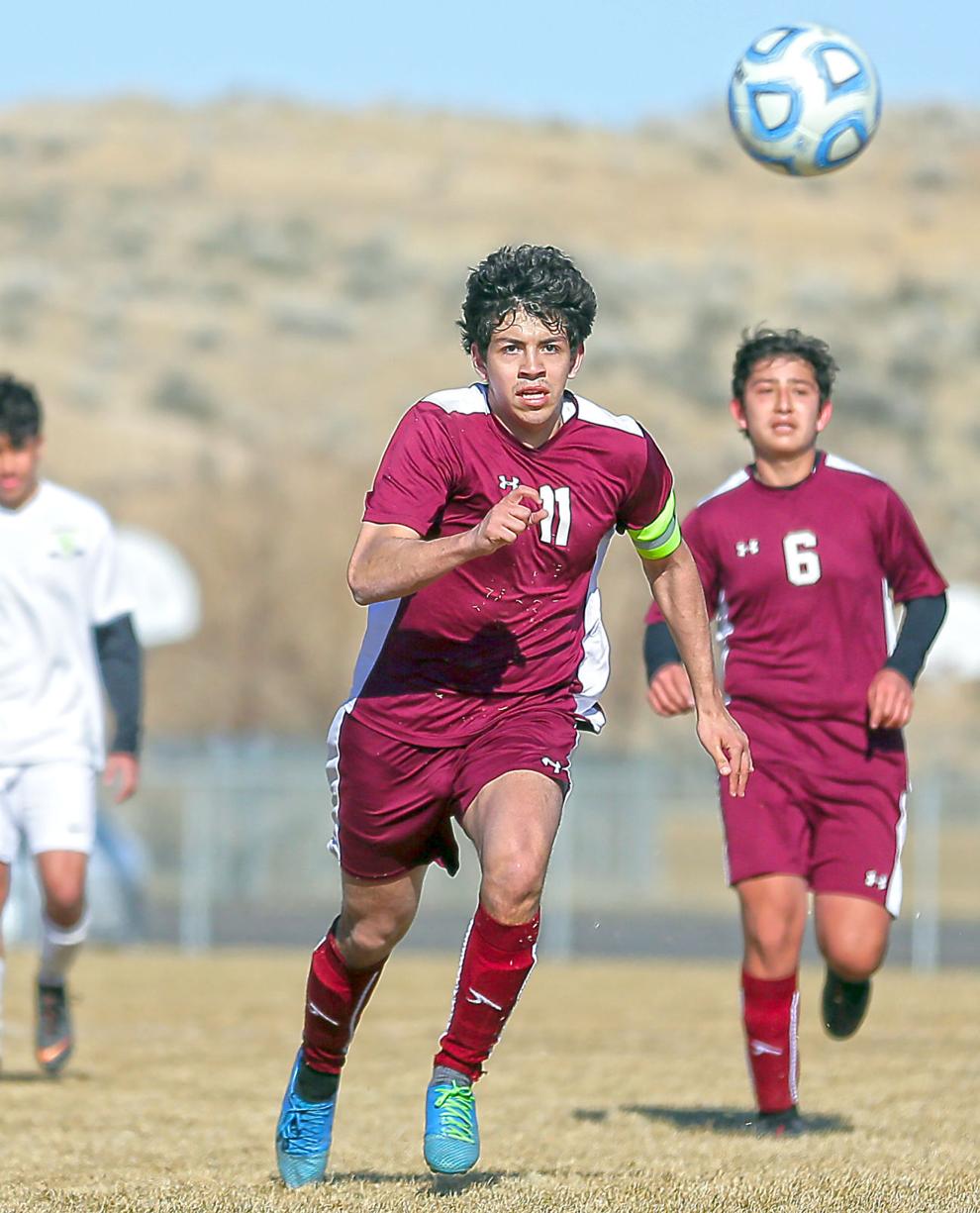 Lowry at Elko Boys Soccer 10.jpg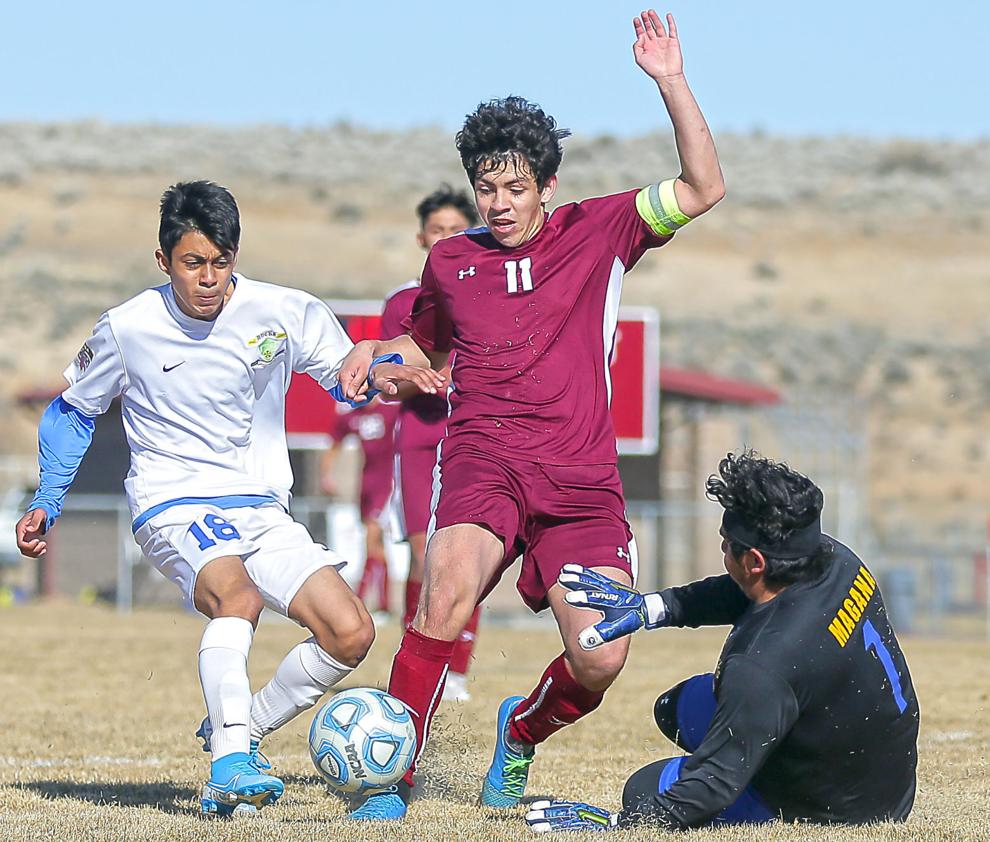 Lowry at Elko Boys Soccer 11.jpg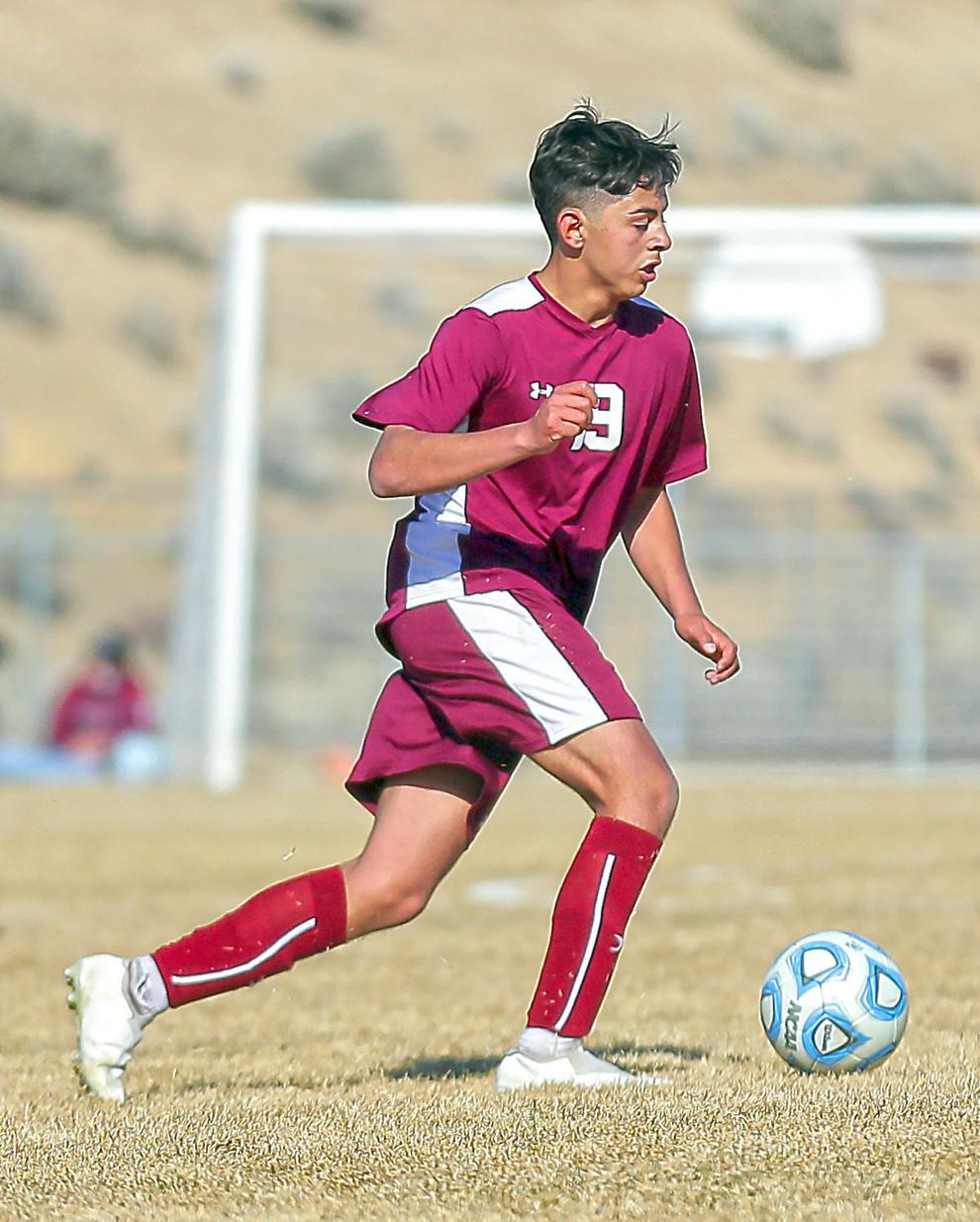 Lowry at Elko Boys Soccer 12.jpg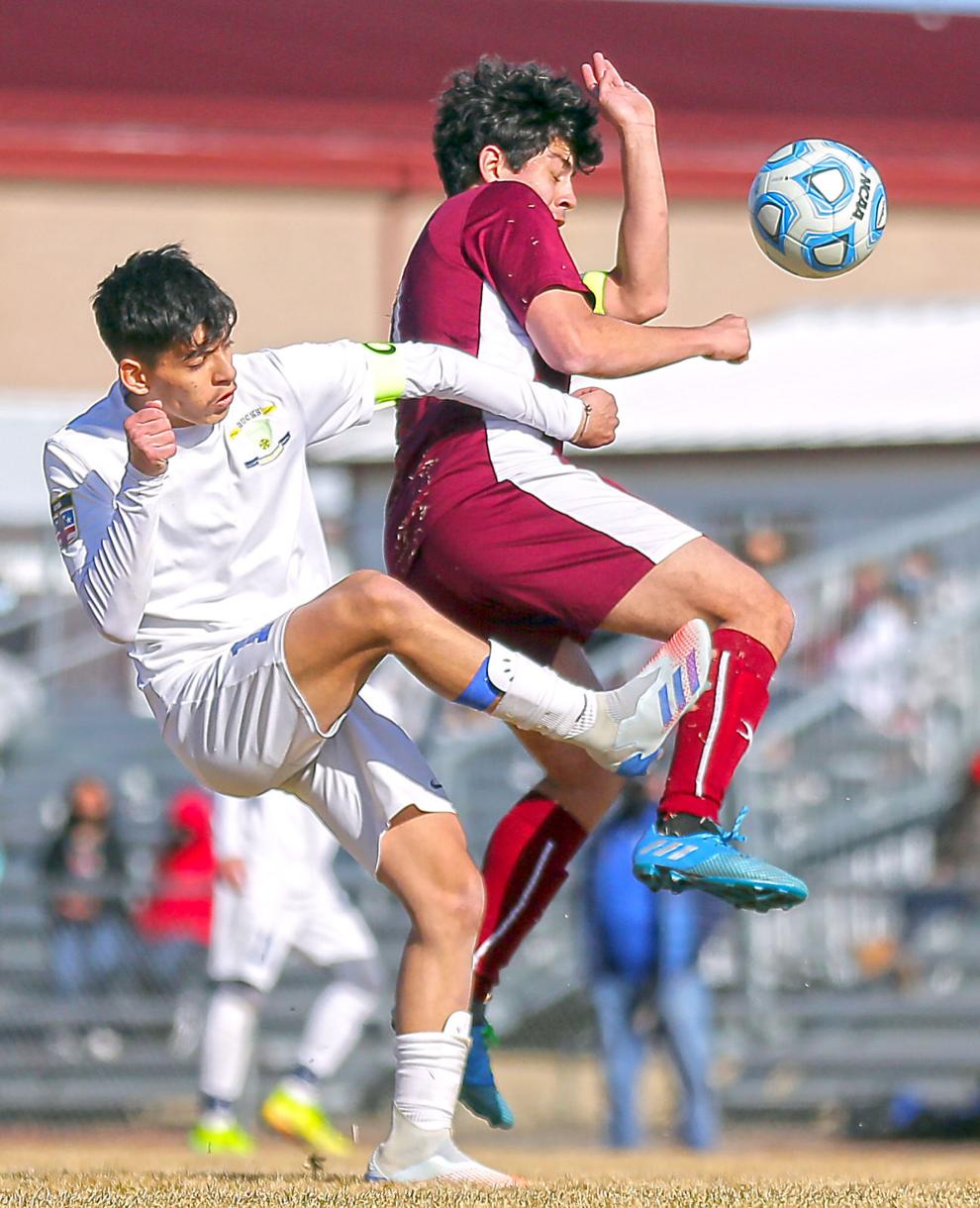 Lowry at Elko Boys Soccer 13.jpg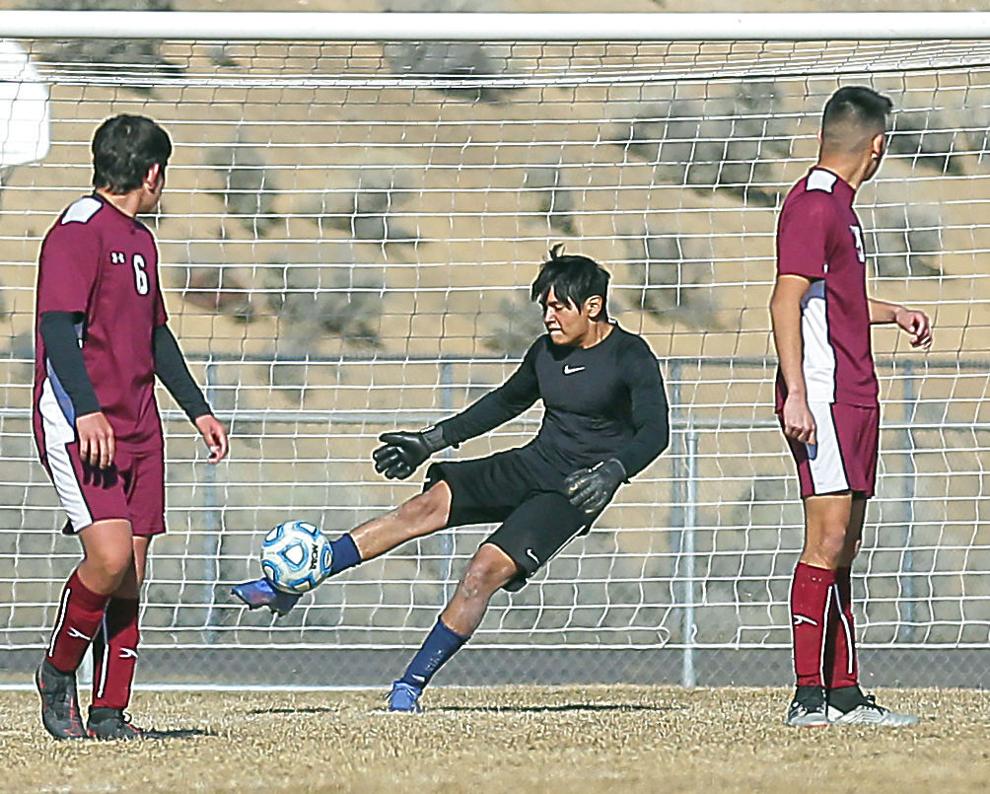 Lowry at Elko Boys Soccer 14.jpg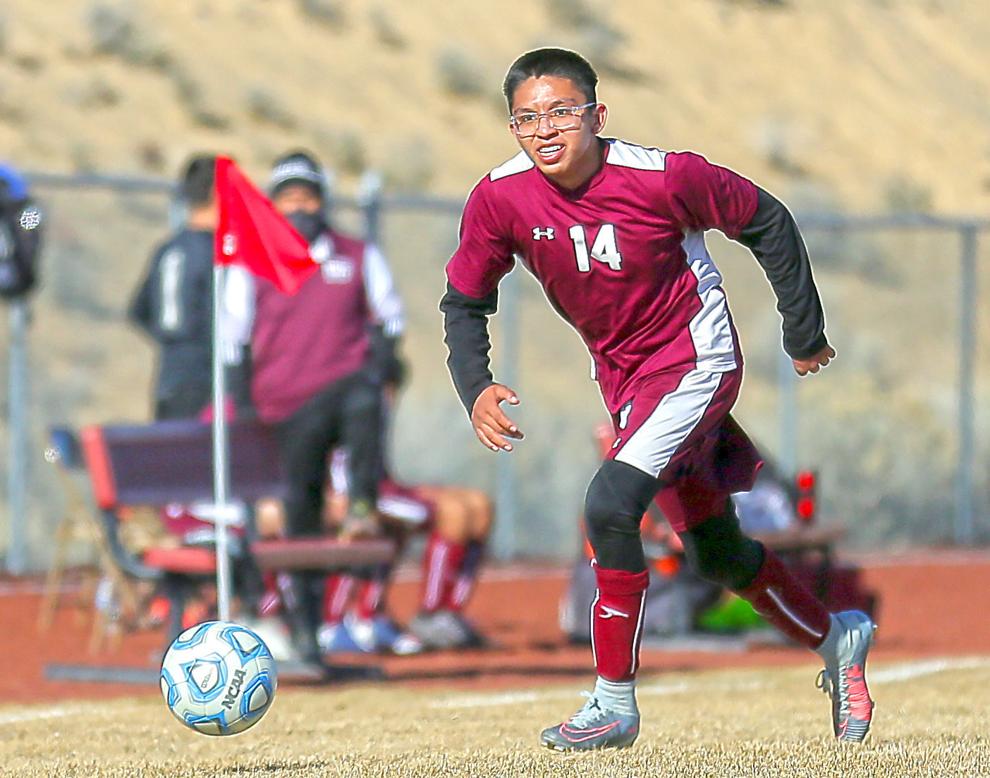 Lowry at Elko Boys Soccer 15.jpg