Brett Favre played in plenty of meaningful games with 24 playoff starts, five appearances in the conference title game and two trips to the Su…
The Rams couldn't wait to charge out of St. Louis at the first opportunity they had, as owner Stan Kroenke was lured by the riches beckoning i…
FRISCO, Texas - Leaders send messages. The Cowboys' quarterback had a clear message for his teammates Thursday. Work harder. Like me. Dak Pres…
FRISCO, Texas - There is a fire burning around the Dallas Cowboys headquarters in regards to their three-game losing streak and hopes for the …
Photos of the players, games and coaches that define the NFL in the 1950s.
Follow the latest updates from the NFL.
As I got off an airplane Tuesday morning, a man leaned in and said, "Monday night was the first time I let my 9-year-old son stay up and watch…
ELKO — What is needed to stop a three-game losing streak?
ELKO — Coming off a tie against defending state champion Truckee — despite not playing its best ball — the Elko girls soccer team looked much …
When the Spring Creek football team steps on the field, the Spartan will look to accomplish a number things — avoid consecutive losses, avenge…
After an up-and-down start to the season, the Wells volleyball team has been clicking — including a win over the defending state champion — an…
The Elko football team will look to end a three-game losing streak, the Indians hosting No. 2 Lowry for homecoming at 7 p.m. Friday, at Warior Field. 
The Lady Indians have gone 2-1 in their last-three road games, the lone loss coming in a five-set battle on Saturday at No. 1 Truckee. On Tues…
Follow the latest college football news and scores from around the country.
Follow the latest college football news and scores from around the country.
SEATTLE - On Oct. 13, 2018, Trey Adams wasn't hunting ducks. While his teammates lost in overtime to rival Oregon inside Autzen Stadium on a s…
Kirby Smart is an excellent coach. His record tells us so. He's not the greatest sideline tactician, and we cite three whiffs from the past 37…
Blink, and you missed it. We've reached the midway point of the college football season already, and not much has changed from what we thought…
RALEIGH, N.C. - N.C. State University is refusing to turn over records - which should be public - that could shine a light on a corruption sca…
WASHINGTON - Republican Sen. Mitt Romney issued a stern warning to the NCAA on Wednesday over its treatment of college athletes. "I know there…
Ruby Mountain HVAC Refrigeration LLC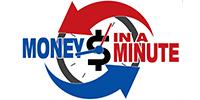 ST. PAUL, Minn. (AP) — Zach Parise scored the go-ahead goal midway through the third period and the Minnesota Wild won their second game of th…
NASHVILLE, Tenn. (AP) — Jurrell Casey recovered a fumble by Melvin Gordon at the goal line with 15 seconds left, and the Tennessee Titans pull…
SEATTLE (AP) — Whether it was scrambling away from trouble or designed runs to use his speed, there was no stopping Lamar Jackson.
Eric Cooper, the Major League Baseball umpire who worked the AL Division Series two weeks ago, has died. He was 52.
GREEN BAY, Wis. (AP) — The possibility of the Raiders winning against Aaron Rodgers and the Packers went tumbling through the end zone late in…
EAST RUTHERFORD, N.J. (AP) — Saquon Barkley returned after missing three games with a sprained right ankle, and it really didn't do much for t…
EAST RUTHERFORD, N.J. (AP) — The game was billed as the return of Saquon Barkley to the New York Giants' lineup and the matchup of first-round…