NEW YORK - Pat Shurmur said he feels just as much pressure to win in the final four weeks of this season as he always has. "I feel like I'm co…
MINNEAPOLIS - Vikings cornerback Xavier Rhodes apologized to "the organization, my team, my family" for a sideline outburst in Seattle on Mond…
CHICAGO - Jason Garrett may or may not be coaching his last four games with the Dallas Cowboys, starting Thursday against the Chicago Bears. H…
As I wrote earlier this week, Raiders quarterback Derek Carr should be playing for his job on Sunday. A competent organization treats Raiders-…
"I played in Green Bay," said Damarious Randall, who spent three seasons with the Packers.
ELKO — The start wasn't pretty, but the end result was a lopsided W.
ELKO — Upon the release of the Division 1A East football awards, nearly everyone who played was recognized in some form of fashion.
Senior Madisyn Murray can now simply focus on ball, already getting the weight of her collegiate decision off her shoulders. Next year, Murray…
She got the decision out of the way, now, get out of her way. Prior to her senior season of softball, Elko's Caresse Basaraba already knows wh…
The time has come for the heels to hit the hardwood. The first action of the season will take place in a familiar setting, in arguably the bes…
Follow the latest college football news and scores from around the country.
Follow the latest college football news and scores from around the country.
Week 15 of the college football season features a number of conference title games with playoff implications. Here are this weekend's picks an…
BOSTON - The brains arrive at all hours in white cardboard boxes stamped "RUSH!" Inside each package is an inch-and-a-half-thick foam liner an…
BATON ROUGE, LA. - LSU football hasn't all been a continual, three-month-long second-line dance, you know. While the once and future (?) king …
Big Ten football gave us field stormings, weird math, shocking flameouts, Heisman Trophy candidates and the best team in the land, according t…
Check out the latest top 10 college football storylines, like Alabama losing its chance for a sixth consecutive playoff semifinal appearance.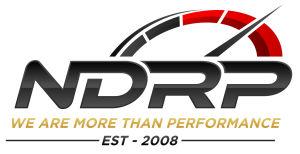 Neff's Diesel Repair & Performance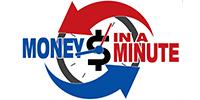 BUFFALO, N.Y. (AP) — Lamar Jackson threw three touchdown passes and the Baltimore Ravens became the AFC's first team to clinch a playoff berth…
WINNIPEG (AP) — Nikolaj Ehlers took on Anaheim captain Ryan Getzlaf in Winnipeg's victory over the Ducks.
SUNRISE, Fla. (AP) — Sergei Bobrovsky stopped 30 shots to win for the second straight night as the Florida Panthers beat the San Jose Sharks 5…
The Latest on Week 14 in the NFL (all times EST):
CLEVELAND (AP) — For the first time in what seems like forever, the Bengals couldn't blame the loss on anyone — or anything — but themselves.
CHARLOTTE, N.C. (AP) — Trae Young had 30 points and nine assists and the Atlanta Hawks beat the Charlotte Hornets 122-107 on Sunday night for …
HOUSTON (AP) — Denver coach Vic Fangio expected to see some improvement from rookie quarterback Drew Lock on Sunday in his second career start.