Ra Brave arrived last week with his wife and son at the Orlando International Airport for a five-day stay. But after a year with most American…
Plan a road trip or learn about Disney World's 50th anniversary, compare traveling by train vs. plane, understand travel insurance and more.
Asia holds significant beauty, and you captured it.
As some workers begin returning to the office this year, others have been offered the opportunity to work from home indefinitely. Twitter, Dro…
You've finally gotten your vaccine and are ready to roar into 2021. You might hug Grandma for the first time in a year, and you're finally set…
More people are being vaccinated everyday and travel is already top of mind. Suddenly, the whole world feels in reach again, even if travel re…
Avelo is the first of two realistic new domestic startup airlines to announce specifics about how and when it will actually start flying. West…
One of Singapore's most famous actors, Chin Han has also found success in Hollywood. Currently based out of Los Angeles, the acting veteran's …
As we've had to postpone our travels because of the pandemic, I believe a weekly dose of travel dreaming can be good medicine. Here's one of m…
If you've thought about booking a summer vacation rental, it already might be too late.
Our Destinations Travel Photo Contest hosted some wonderful photos taken by travelers such as YOU! From wildlife to waterfalls, sunsets to mou…
Americans are traveling in the greatest numbers in more than a year, and soon they will have two new leisure-oriented airlines to consider for…
With 1,350 miles of coastline, Florida certainly has a stretch of sandy shores suited for every beach passion, whether it's hanging 10 on a su…
Planning a post-pandemic trip? Why travel insurance should be part of your plans.
Miles and points junkies play a fun game called "chase the fare." If you're not familiar, when some crazy low airfare comes up, you don't thin…
Although an international trip is likely still a ways off, you should grab your passport and check when it expires. Now is one of the best tim…
The cost of travel will slowly rebound from historic lows as more people receive COVID-19 vaccinations and book long-deferred trips, according…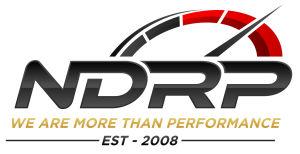 Neff's Diesel Repair & Performance

Amtrak already has a list of projects to fund if it gets the billions it expects from a big infrastructure bill. And some of its proposals can…
"City on a Hill" actress Keiko Elizabeth said that when she was cast as Karen Shimizu — a U.S. attorney who had grown up in an internment camp…
As we've had to postpone our travels because of the pandemic, I believe a weekly dose of travel dreaming can be good medicine. Here's one of m…
Ready to roll? Use your future vacation to learn a new sport or hone your skills. Here are five ideas to consider:
Laid off from her job as a dialysis tech during the pandemic, Mexicali resident Beatriz Ojeda felt like she could not take another day alone i…
It takes more than a "bibbidi-bobbidi-boo" to get Cinderella Castle all gussied up for Walt Disney World's 50th anniversary celebration.
Emily Ford says yes to things.