When the time is right to pursue a family fly-fishing adventure, know you'll soon wake up in some of the country's most pristine places. You m…
In a typical year, most people want to see family for the holidays. But many people don't really want to stay with family. So if you've alread…
It's been a while since those Las Vegas hotel marquees trumpeted the appearances of live shows on the Strip.
Basic economy tickets get a bad rap. These cheaper fares, which carry more restrictions and fewer built-in features than regular economy ticke…
Molly Wiese was truly stumped. Her parents and siblings live in Southern California, and Wiese, a 35-year-old lawyer, has returned home every …
Lisa Roth grew up in an artistic family. Her surgeon father was also an actor, her mother was a sculptor and her older brother, David Lee Roth…
Whenever some consumer advocate suggests need for a new regulation to mitigate some obvious traveler pain point, the industry's primary suppli…
As we've had to postpone our travels because of the pandemic, I believe a weekly dose of travel dreaming can be good medicine. Here's one of m…
The animals in Yellowstone National Park aren't the only ones stocking up for the winter.
The brisk air, falling leaves and bright colors of autumn inspire families to harvest new plans. Here are five ideas to consider:
Let's hear it for making dreams come true.
Ready for a road trip? Stacker compiled a list of great fall drives by state.
Here's a compilation of 50 photos showing how COVID-19 has affected the tourism trade in some surprising ways.
This year may come to be remembered as the moment the great American road trip made its comeback. Amid the COVID-19 pandemic, more people are …
In a time of uncertainty, doubt and downright misinformation, it can be hard to know whom or what institutions to trust about safety during th…
Bob Gruen is a pre-eminent roll 'n' roll photographer who has captured images of icons such as John Lennon and Yoko Ono, the Rolling Stones an…
Normally, at this time of the year, I'd be reporting on how to score the lowest airfares and hotel rates for the Thanksgiving and Christmas/Ne…
As we've had to postpone our travels because of the pandemic, I believe a weekly dose of travel dreaming can be good medicine. Here's one of m…
Our Destinations Travel Photo Contest hosted wonderful photos taken by travelers such as you. Here's a sampling of some great photos of fall scenes.
In a year like no other, when indoor gatherings are suspect and family gatherings may be scrapped, who knows what the holidays will bring. For…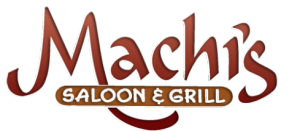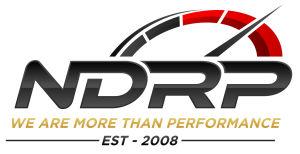 Neff's Diesel Repair & Performance
Visitors to Hawaii can bypass the state's 14-day quarantine order by participating in a pre-travel COVID-19 testing program beginning Thursday…
RVs are the perfect way to travel during a global pandemic—here's everything you need to know to make your trip a successful one.
If you're soothing your canceled-vacation-blues by daydreaming about future adventures, Lonely Planet's new "Ultimate Travel List" might be ju…
What other changes could we see once the pandemic clears? While the present moment remains dismal, let's cast our minds forward to a utopic tr…
Cruise CEOs say they are confident their companies will rebound after the worst seven months in the industry's history.
Only a fool would try to make predictions about the future at this point, so let's call these "guesstimaybes" (using data and projections wher…
Picturesque Lake Bled is home to a quaint, white church, sitting on a verdant island and surrounded by aqua-blue water, silhouetted against th…