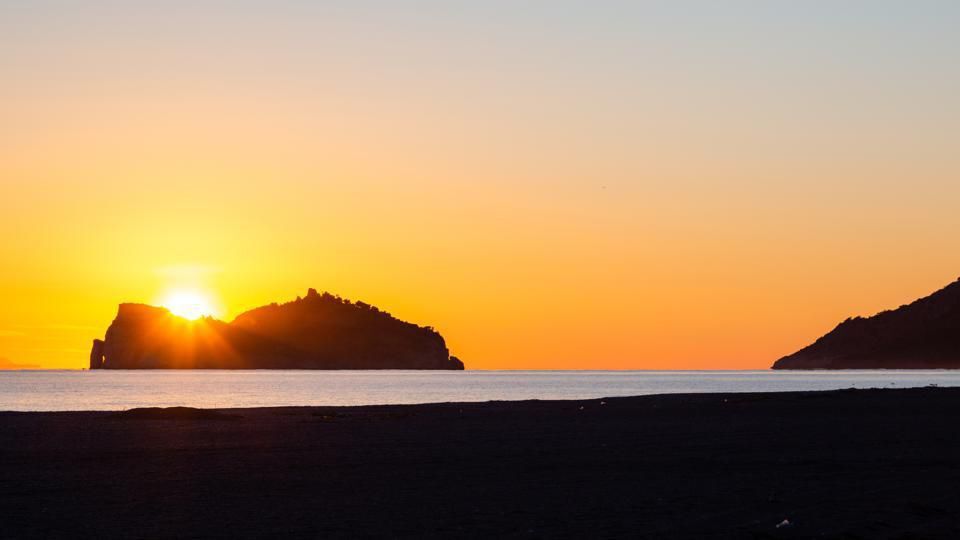 Hilton points are easy to earn, so there's a chance you've already got a stash ready to spend. In fact, you might think that with more than 5,000 hotels across 17 brands that you'd be swimming in options. However, not all Hilton redemptions are created equal. Some offer stronger value than others so travelers looking to optimize their awards need to do a little price shopping.
Since 2017, Hilton award pricing has been dynamic—meaning the price in points fluctuates based on the cash price of a room. Because of this, it can be difficult to find disproportionate value for your points. With Hilton Honors, it's best to focus on getting strong value rather than expecting outsized value. (On the flip side, this also means that low-priced hotels may still be a good deal when booked as awards, since the point requirement may be proportionately low.)
Before booking an award, members should check the math quickly. A good redemption is getting 0.5 cents per point (in other words, a 50,000 point room should save you $250). Anything higher than that falls into the category of a great deal. Be sure to take the "all in" price into consideration when you do your math. For instance, award nights aren't charged resort fees or taxes with Hilton. In some destinations (looking at you, Las Vegas) that could be a good chunk of your room rate.
Elite members get even more value from their award reservations. Silver, Gold and Diamond Honors members qualify for their fifth night free when paying for five consecutive nights with points. That's a great perk for your loyalty and simple to earn. Silver status is earned after just five nights or two stays. It's also included as a benefit on most Hilton credit cards, including the no-annual-fee Hilton Honors American Express Card (see rates & fees). Even better, the $0 annual fee Hilton Honors American Express Surpass® Card (see rates & fees) comes with Gold status, which includes a breakfast benefit at participating hotels.
In addition to standard redemptions, Hilton allows members to redeem points for premium rooms and suites. While an upgrade to an oceanview might not be so bad, suites and other specialty spaces can easily skyrocket to quintuple the cost of a standard room. Hilton also offers flexible Points & Money Rewards, letting you use points to cover part of the room cost while paying cash for the balance. Just keep in mind that while award stays have resort fees waived, Points & Money stays do not.
While outstanding values take a little more hunting than in some other hotel programs, great redemptions are still available if you poke around. These hotels represent everything from nature getaways to urban breaks, all at a competitive price.
Cliffrose Springdale, Curio Collection by Hilton
Rooms available for 80,000 Hilton Honors points in peak season
As road trips and national parks have gotten more popular, nearby hotels have jumped to astronomical prices. The Cliffrose Springdale certainly fits that description. At less than a mile from Zion National Park's entry gate and within easy walking distance of a park shuttle stop, it gets five stars for location. It also happens to be one of the few local options for a full-service hotel, complete with spa, patio dining, full bar and well-appointed rooms.
These rooms don't come cheap: You can expect to pay $400 or more for three seasons of the year, with some dates substantially more. That makes using points a compelling value, especially since visiting this gorgeous part of Utah can be a priceless experience.
Conrad Maldives Rangali Island
Beach villa awards available for 95,000 Hilton Honors points per night
The standard rooms here are anything but standard, with an "entry-level" accommodation that feels more like a luxurious suite. You'll have about 1,600 square feet to spread out in, with a spacious living area and open-air bathroom all to yourself. The on-site pools are gorgeous and house reefs are great for snorkeling. Plus, Hilton Gold and Diamond members are treated well, with complimentary breakfast and happy hour to take the sting out of Maldivian prices.
Since there are dozens of gorgeous resorts to choose from in the Maldives (including a few others in the Hilton family), here's why this one stands out: there's an underwater restaurant that offers an unmatched ambiance as well as a spa that's practically a resort within a resort. Treatments are held in stilted, overwater rooms with glass floors so you no longer have to decide between snorkeling or a couple's massage.
DoubleTree by Hilton Hotel Agra
Standard awards available for 10,000 points per night
The Taj Mahal, while stunning, can be a tiring experience. Sunrise is the best time to visit to avoid crowds and heat and you're likely to be pestered by drivers, guides and other enterprising locals who want to sell you their services. That's precisely why an oasis like the DoubleTree in Agra is a great place to stay. You'll enter their doors to find an infinity pool—with views of the world wonder—as a way to relax when you're most exhausted.
This upper mid-range property offers tremendous hospitality in addition to the more tangible features of the hotel, like multiple eateries on-site and a concierge to help with last-minute arrangements. Rooms here aren't always expensive, but with awards available for 10,000 points, it's still easy to get close to a penny per point on redemptions.
Hilton Edinburgh Carlton
Rooms available for 60,000 points per night
The Hilton Edinburgh Carlton delivers on what guests need most in a city break: clean and comfortable rooms, a fantastic location and great value for your points. Edinburgh is an expensive city where the exchange rate is rarely in your favor but this hotel can save your budget as long as you don't need five-star luxury.
That's not to say the hotel is underwhelming. In fact, rooms here are particularly spacious and some come with fabulous views of the city. It also has an unbeatable location. The rail station, Edinburgh Castle and the Royal Mile are all within walking distance so that you can spend more time enjoying your vacation and less time worrying about how to get around.
Hilton Whistler Resort & Spa
In-season rates for 80,000 Hilton Honors points per night
The Hilton Whistler delivers exactly what travelers want in this neck of the woods: comfortable rooms, valets for your skis and bikes and a cozy fireplace to sit by in the lobby. They also have two golf courses, yoga classes and either bike tours or snowshoe rentals, depending on how you time your visit.
On top of its resort services and amenities, the hotel has a prime location in Whistler Village. Walk to restaurants and shops or head to the slopes a few minutes away. Two bike parks are also within a mile, which means you might even be able to get away without bringing a car. These awards are an especially good deal in winter when rates hit their peak.
Hilton Dalaman Sarigerme Resort & Spa
Rooms available for 70,000 points per night, all-inclusive (double occupancy)
Turkey's Mediterranean coast still isn't on most Americans' radar, even though Europeans have known how fabulous it is for years. Sitting on a private beach and just two kilometers from town, the Hilton Dalaman Sarigerme Resort & Spa gives you the best of both worlds. It's the perfect extension to an otherwise busy Turkey tour.
The rooms, admittedly, are basic, but you won't care because you'll rarely be in them. The resort offers a gigantic pool complex, comprising of ten pools (including indoor pools and kid-friendly parks with waterslides). There's also an outstanding spa with Turkish baths and varied treatments. The resort also has seven restaurants on-site; full board and select drinks are included.
The Roosevelt New Orleans, a Waldorf Astoria Hotel
Rooms available for 70,000 points per night
Staying in New Orleans has never felt so grand. The Roosevelt specializes in classic luxury, with a sweeping marble lobby, crystal chandeliers and elegant touches throughout the hotel. Deluxe rooms come with elegant furnishings and high-end finishes along with contemporary amenities. Outside your room, the Fountain Lounge and rooftop pool offer glamorous places to kickback.
This haven sits in the heart of New Orleans, only a block from Canal Street and easy walking distance from the French Quarter, Bourbon Street and the Mercedes-Benz Superdome. The landmark Sazerac Bar is also right on-site, giving you the perfect excuse to try the namesake cocktail in art deco surroundings.
Zemi Beach House
Rooms available for 95,000 points per night
When the Caribbean is calling your name, try heading to Zemi Beach House on the island of Anguilla. This resort offers a more subdued experience compared to islands packed with all-inclusives: there are only 76 rooms at this boutique hotel that's part of Hilton's LXR Hotels & Resorts brand.
Guests come for the mile-and-a-half pristine Shoal Bay beach, but there are also four glittering pools to choose from. Whether you want a family pool, adults-only infinity pool, extra warm spa pool or a lap pool, they have it all. The spacious rooms with balconies are no joke either and every stay comes with a complimentary breakfast.
Bottom Line
Due to variable pricing, Hilton's best values are harder to find. For the most part, the best redemptions tend to be at high-end hotels where rewards cost a hefty sum of points (but save you a lot of cash). This is especially true when you consider hefty tourist taxes and resort fees.
However, budget stays can be a good value for the points as well—as long as you have a need to stay in places like Tulsa, OK or Deming, NM. When it comes to Hilton Honors, you'll need to compare the cost of points or cash on every stay and jump on a good deal when you find one.
To view rates and fees of the Hilton Honors American Express Surpass® Card visit this page.
To view rates and fees of The Hilton Honors American Express Card, please visit this page.
More from Forbes Advisor